He was obviously the main attraction of the start of this 2016 edition of Wimbledon : Marcus Willis, a tennis teacher ranked beyond the 700th spot at the ATP Race and number 1 of our offbeat ranking.
He was obviously the main attraction of the start of this 2016 edition of Wimbledon : the local Marcus Willis, a tennis teacher ranked beyond the 700th spot at the ATP Race, managed to go through a round in front of his friends and family before being defeated, with honors, by Roger Federer. The hero and his opponent took the first two places of our offbeat ranking in front of another local, Andy Murray.
1- Marcus Willis (NE).
He was a nobody, he's now a legend, a social phenomenon with an appropriate nickname : The Miracle Man.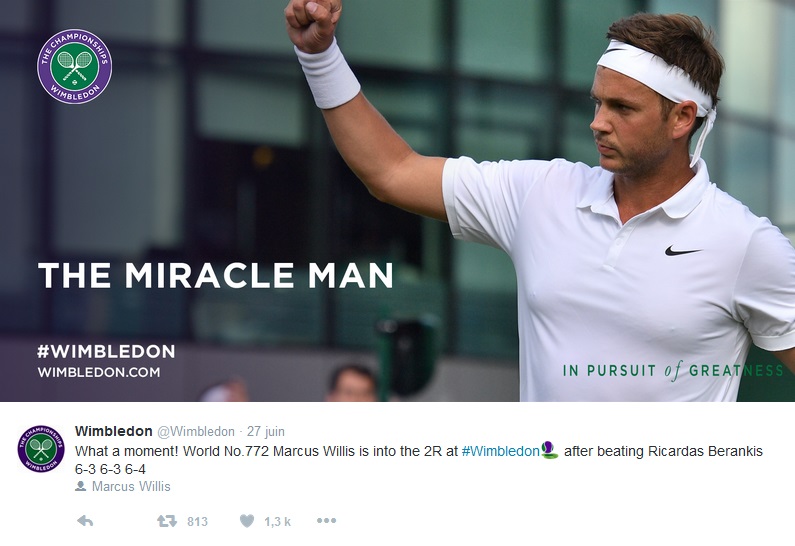 After having went through the qualification rounds, the 25 year-old Englishman, ranked 772th at the ATP race, managed the feat of getting through a round in the main draw, with an unbelievable atmosphere…
…in front of his friends and family.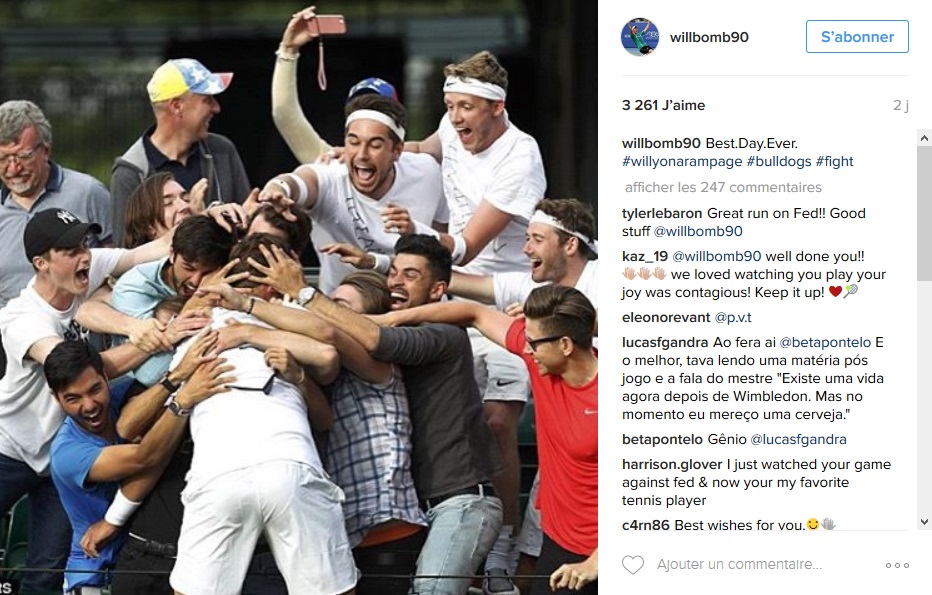 And his dear mum.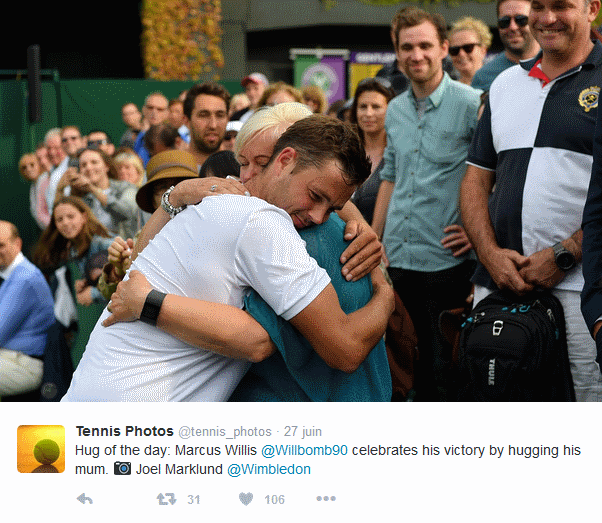 It must be said that even more than his very modest ranking, Marcus Willis has an endearing backstory, as he was a party animal whose lifestyle was contrary to Novak Djokovic's, as he weighed 117 kg less than 4 years ago.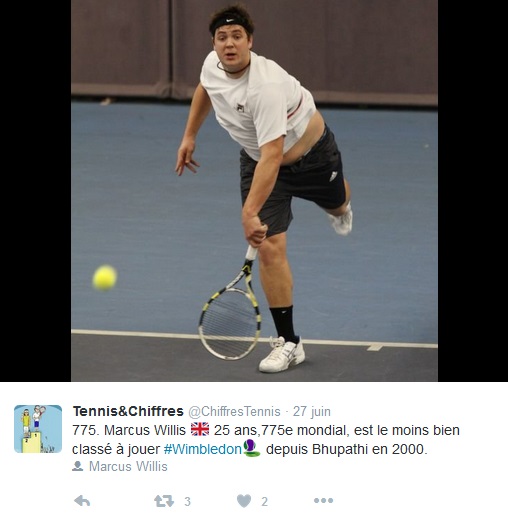 If he was very logically dominated by Roger Federer in the second round, Willis nevertheless managed to turn on the crowd with a few nice shots. Like this one.
He very well deserved his song (the remix of a remix !) : Willis is on fire !
2- Roger Federer (NE).
Willis' executioner had to be Roger Federer. Ruthless, Federer nevertheless enjoyed this surprising opposition and payed his opponent a deserved hommage.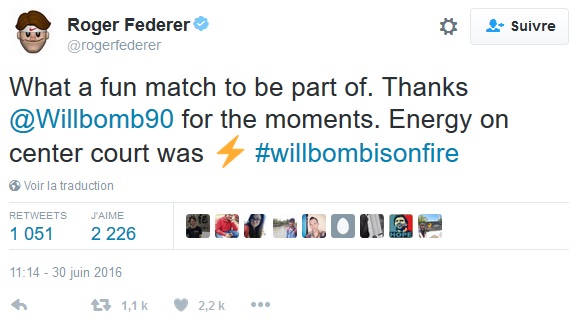 It's true that it was a very enjoyable match.
Now, back to business for the Swiss, one of the headliners, who will be looking to conquer an 8th title in London.
3- Andy Murray (-2).
Another headliner is, of course, Andy Murray. The local idol. Careful Andy, there is a train behind you !!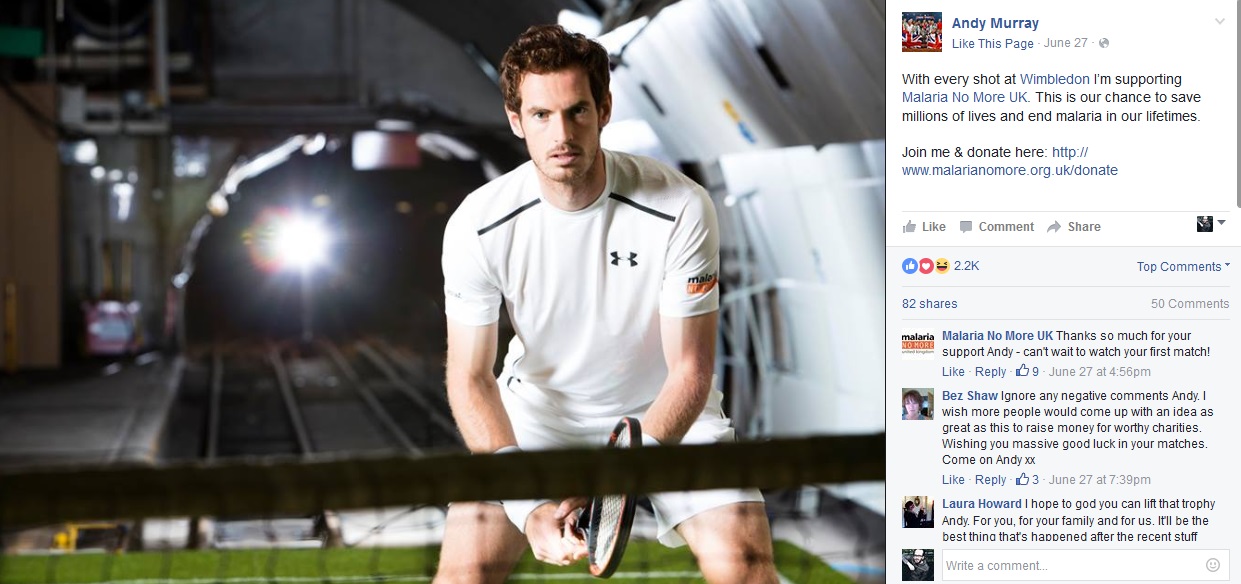 To be honest, we didn't quite get the message behind the picture, a part from the fact that it was taken for a good cause, to raise his fans' awareness on ending Malaria. The Scotsman is a true gentleman. A true gentleman, who's not stingy with compliments, especially when it comes to relaying his fellow countryman's performance, Marcus Willis, who's undoubtedly the huge star of the start of the tournament.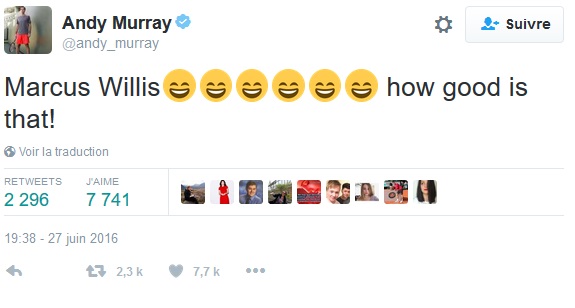 4- Serena Williams (+1).
Now let's head to the women's draw with a Serena Williams, as usual - well, not always - elegant in Wimbledon, all dressed in white as always, and angelic.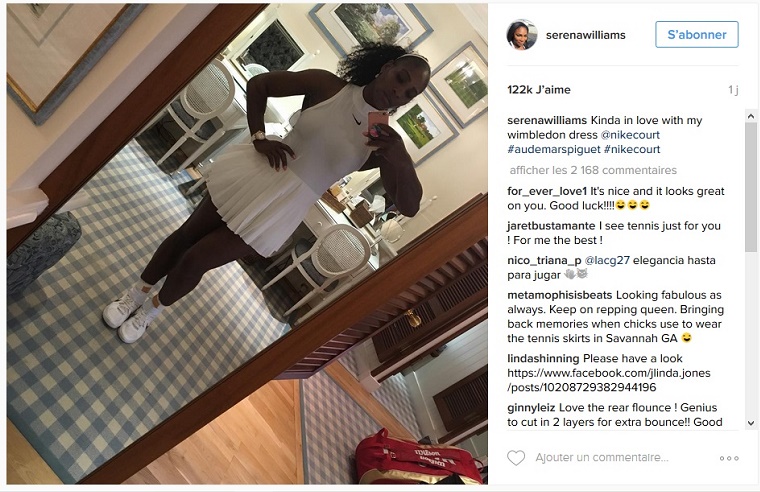 The world number 1 featured on two magazine covers these last few days.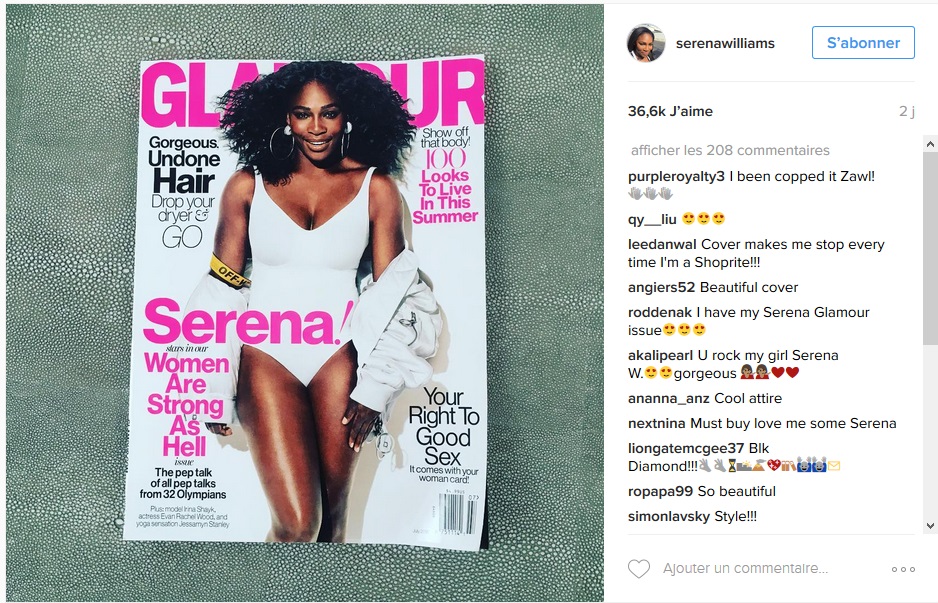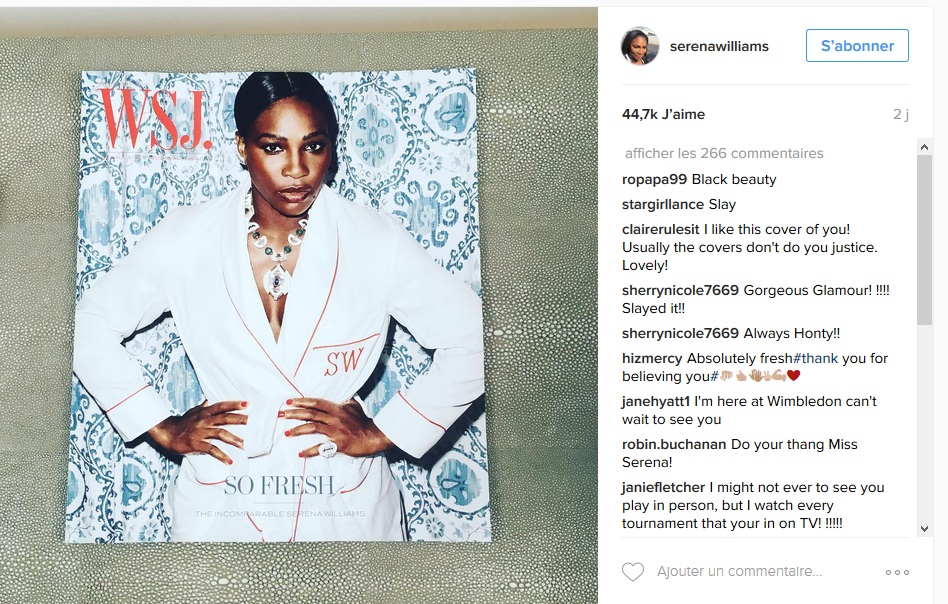 And easily won in the first round.
5- Sabine Lisicki (NE).
We carry on with a quick scan on the women's draw, with Sabine Lisicki and her perfect equipment for Wimbledon, with even strawberries included.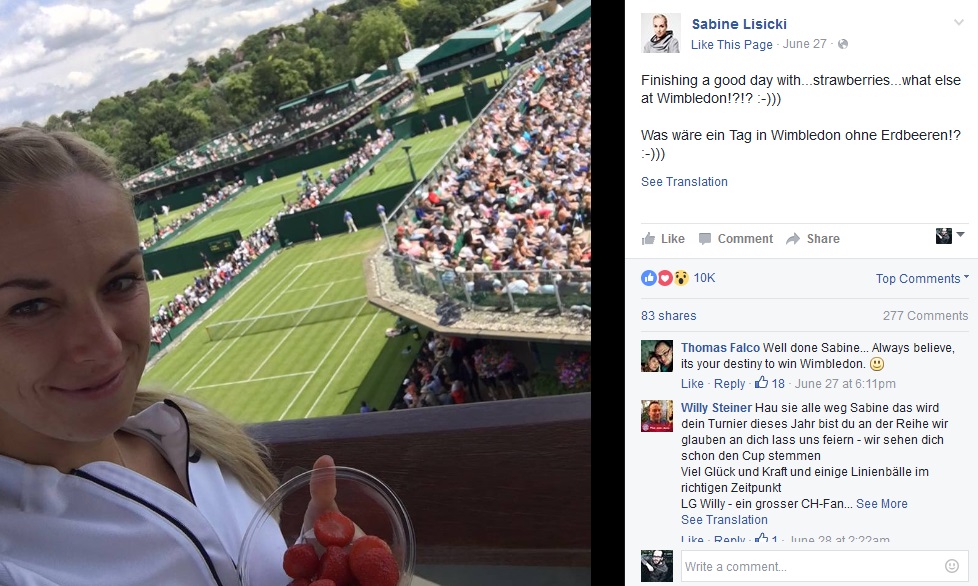 Lisicki is also very talented when it comes to creating a buzz on the social networks, with this question to her fans : which pair of shoes would you like her to wear ?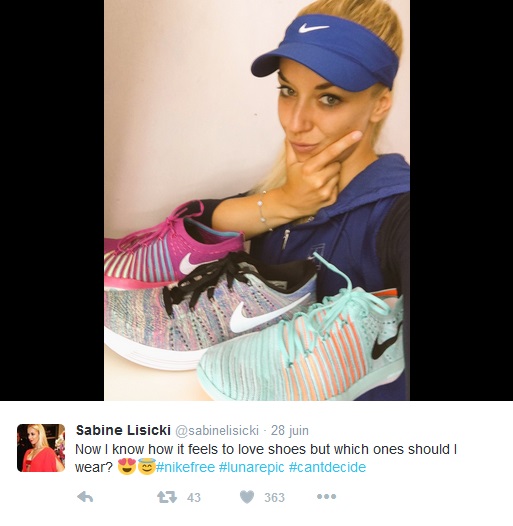 It is also clever as it should certainly please her sponsor, of course…In any case, the result was tight but the pink shoes finally won the public's vote.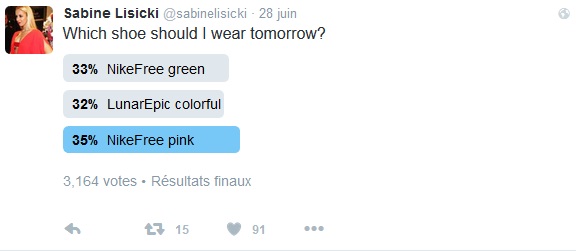 6- Eugenie Bouchard (NE).
Eugénie Bouchard was also very elegant in her…very short dress.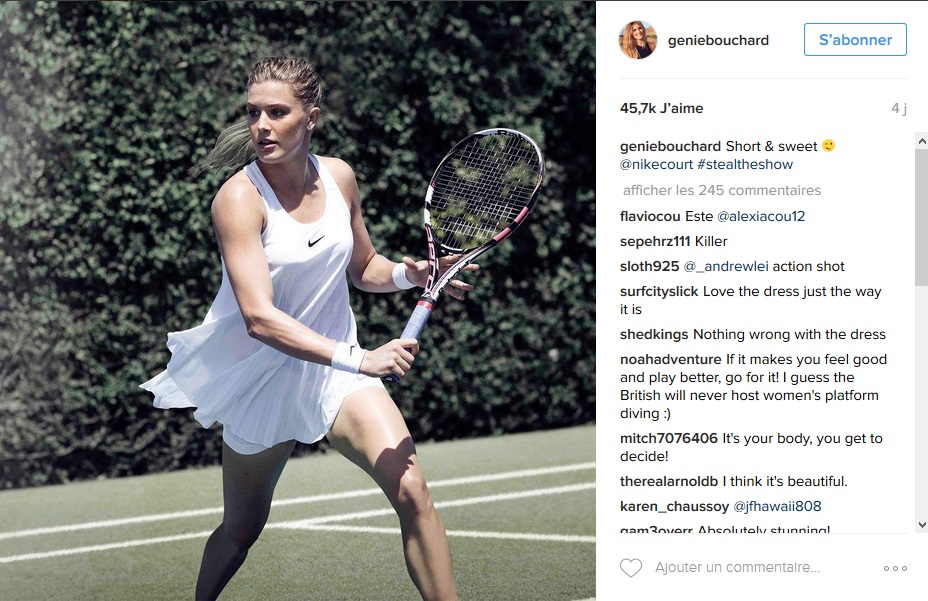 Shocking ? At least the dress code was respected in terms of color !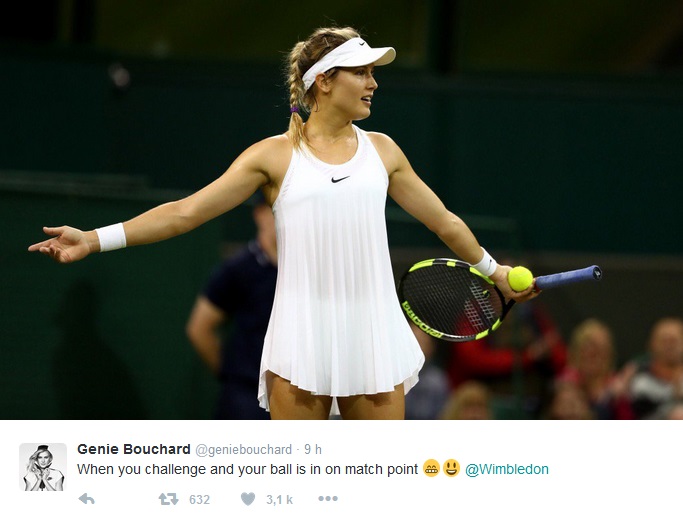 On the sporting side ? Not too bad considering her last performances, with two wins in two matches.
7- Garbine Muguruza (+4).
Looking at the rising talents of the WTA, everything is also going well for Garbine Muguruza, in another style, less stylish than Bouchard but maybe more authentic.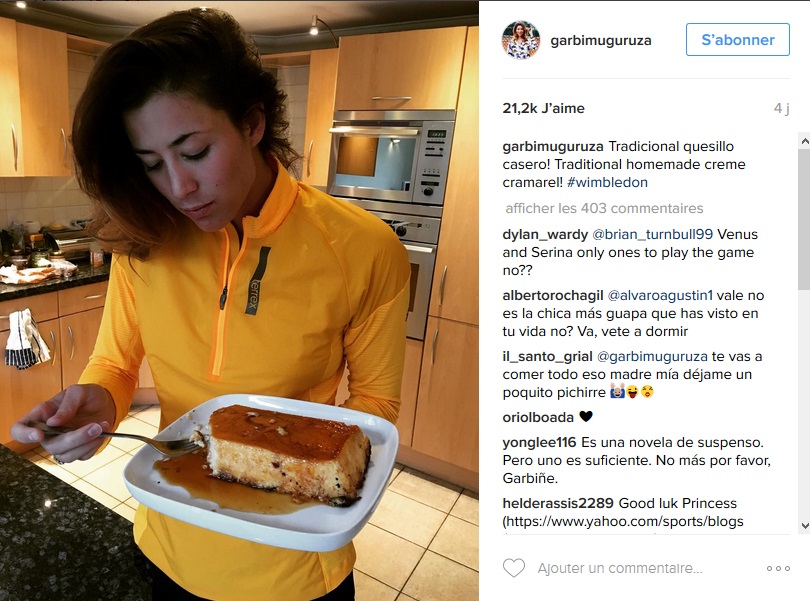 As for her music taste, we found out a little more about the Spaniard this week : she likes Rihanna and went to see her gig.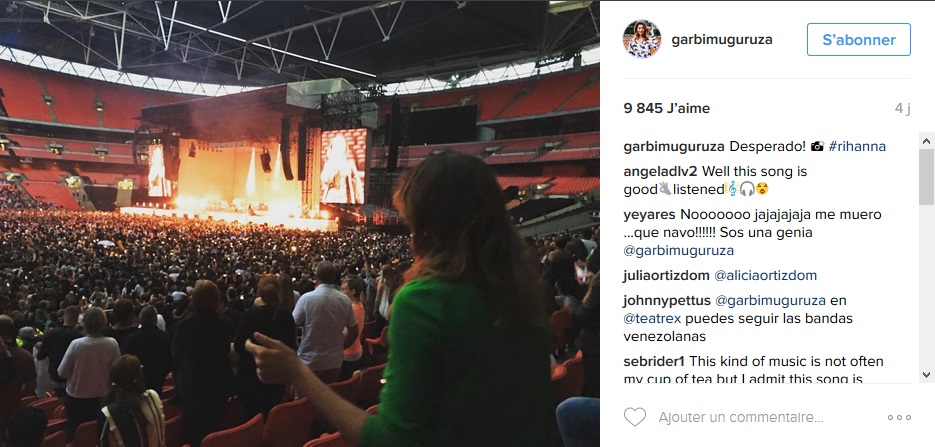 As for the tennis, the recent winner at Roland-Garros went no further at Wimbledon than her fellow countrymen at the Euros… She has been eliminated in the second round...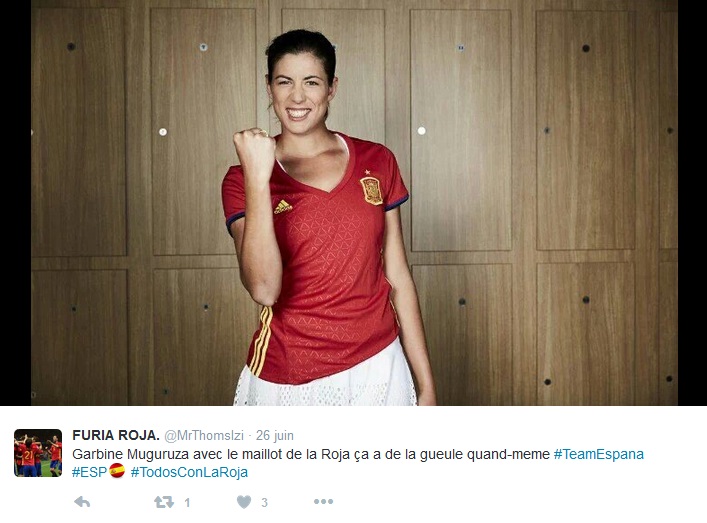 8- Donna Vekic (NE).
Let's finish this overview of the women's draw with Donna Vekic, who celebrated her twentieth birthday on June, 28th.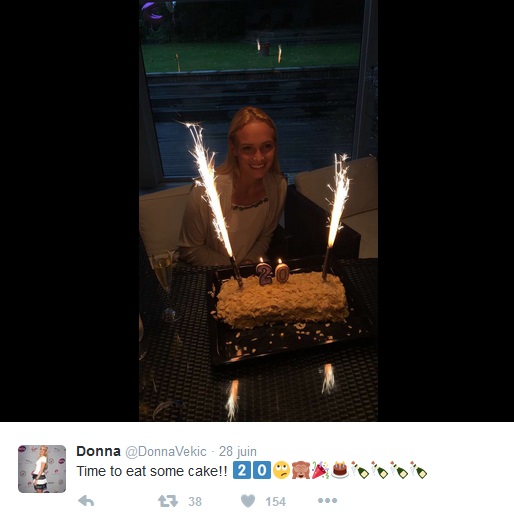 Among the birthday messages she received, she certainly enjoyed her boyfriend's Stan Wawrinka, visibly very much in love and sentimental.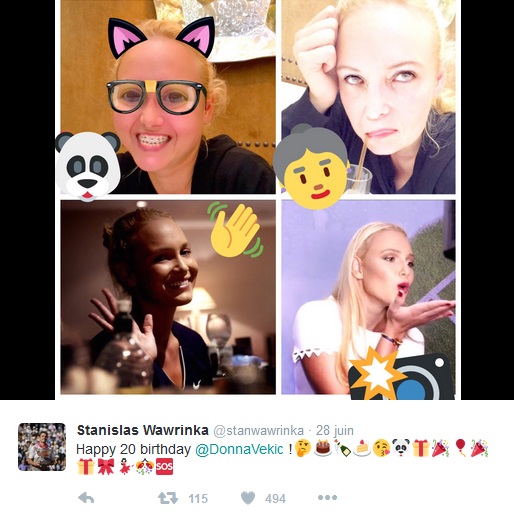 Love is beautiful, right ?
9- Novak Djokovic (-2).
Back to Wimbledon's men's draw with the number 1 favorite of the tournament, Novak Djokovic, and his unmissable presence. A favorite who took the time to play with his son before the start of the competition in London.
Now, the grand-parents are taking care of the heir. And it looks like they're enjoying the job !
On grass, everything has been going well for Novak, apart from a little harmless slip.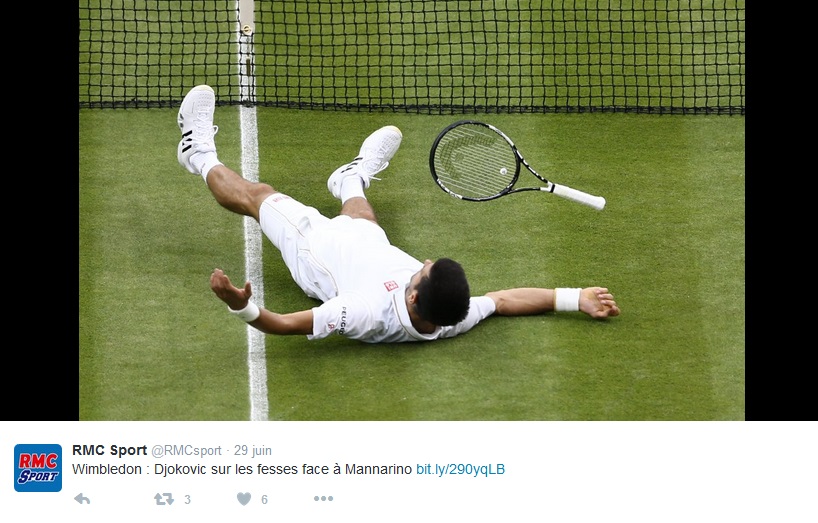 10- Radek Stepanek (NE).
Another unexpected star of this start of the tournament was Radek Stepanek, who didn't come alone. Alongside him, to cheer him on, was his famous fellow countryman and friend, Petr Cech.
Czech Republic's goalkeeper, who was knocked out of the Euros early on, went on to be Stepanek's prestigious ballboy during his warm-up session.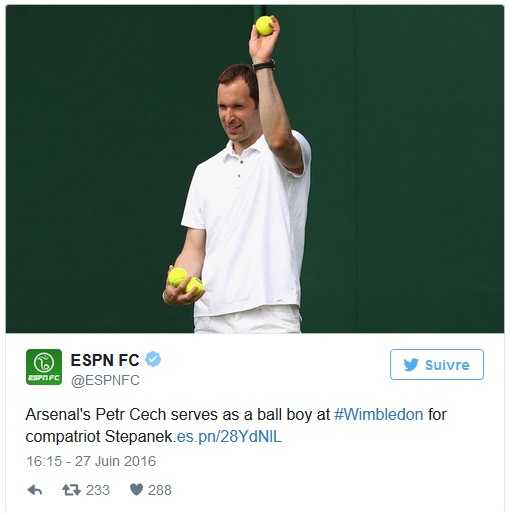 A Stepanek who was also cheered on by Becker and McEnroe. Class.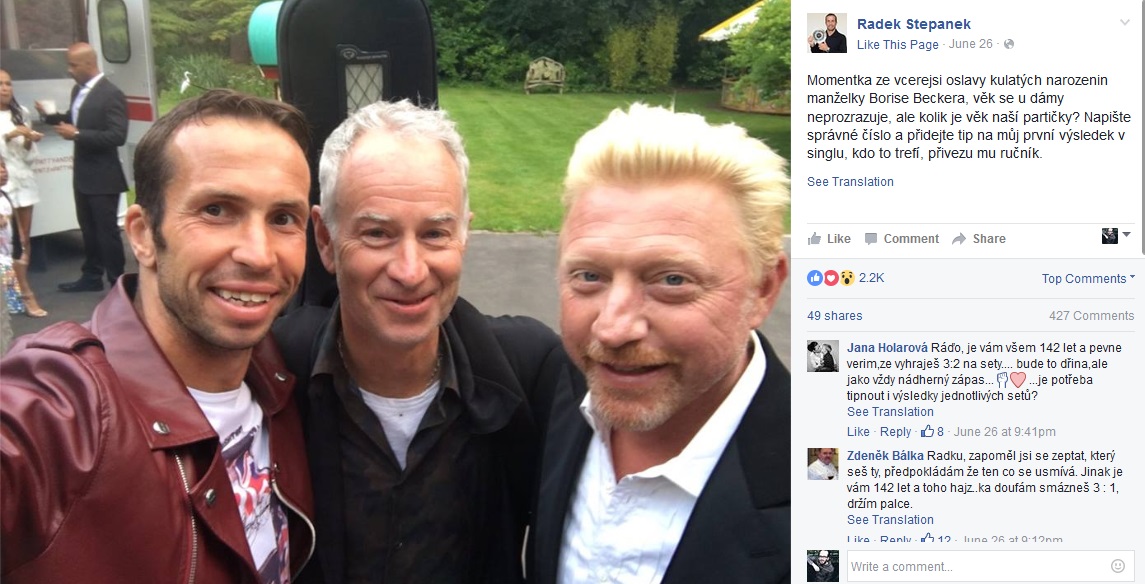 As for the court however, it was much harder for the veteran, who couldn't make the most of his wild card, as he was defeated, with honors, in four sets by Nick Kyrgios in the first round.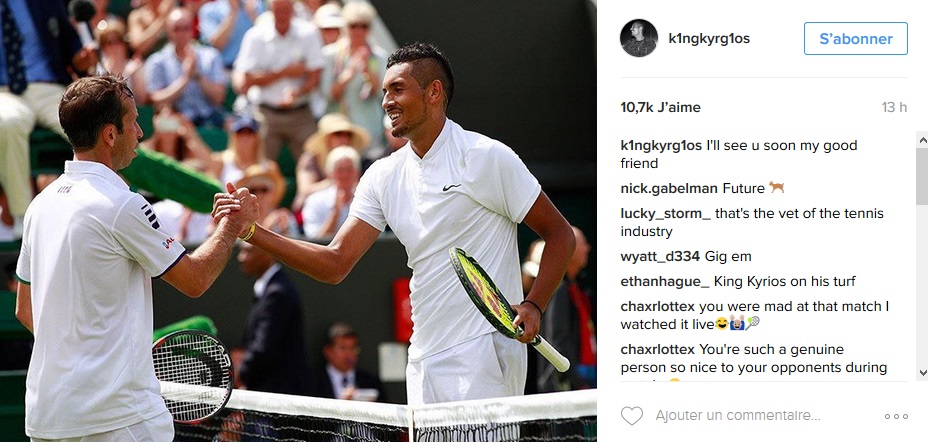 11- Nick Kyrgios (-9).
Speaking of Kyrgios, he was, as usual, still here to please the crowd, with his classic shot between his legs…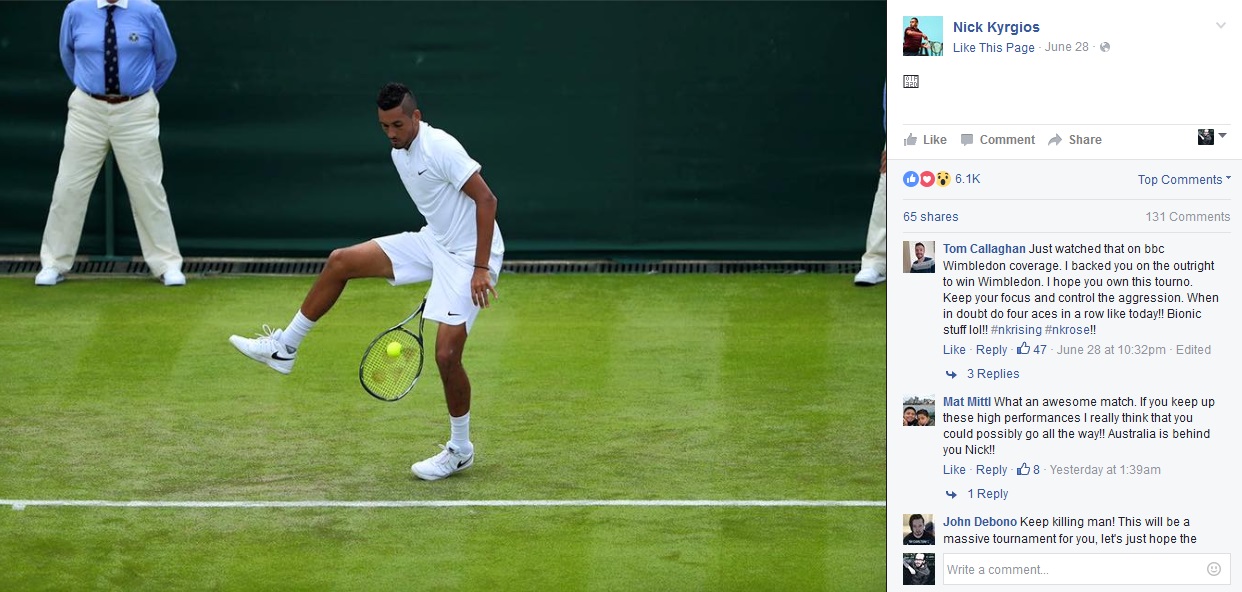 …without forgetting to stick his tongue out.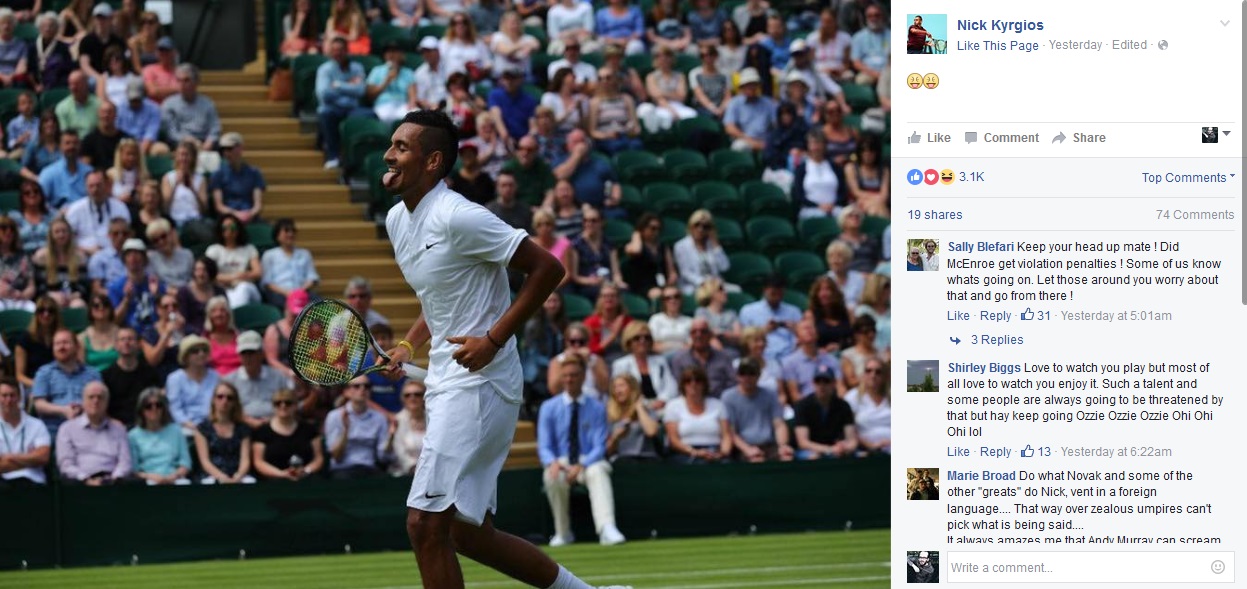 A key figure in our offbeat ranking.
12- Dominic Thiem (NE).
Another rising star of the men's circuit : Dominic Thiem, who could also count on a fellow countryman's support, the ex-Austrian ski champion Hermann Maier.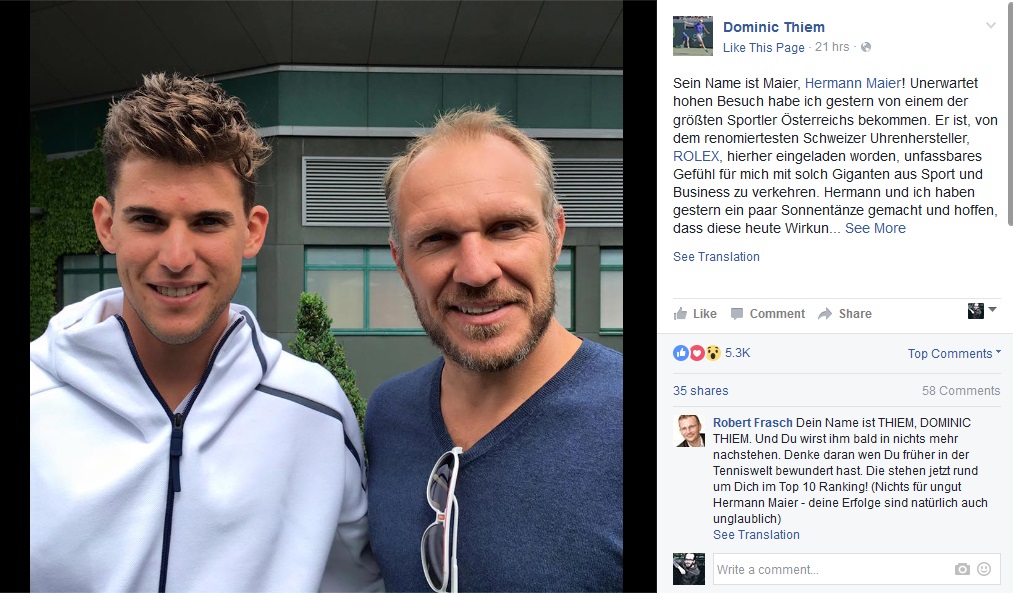 In addition to Herminator, Thiem also received the backing of his favorite football club, the London-based Chelsea FC.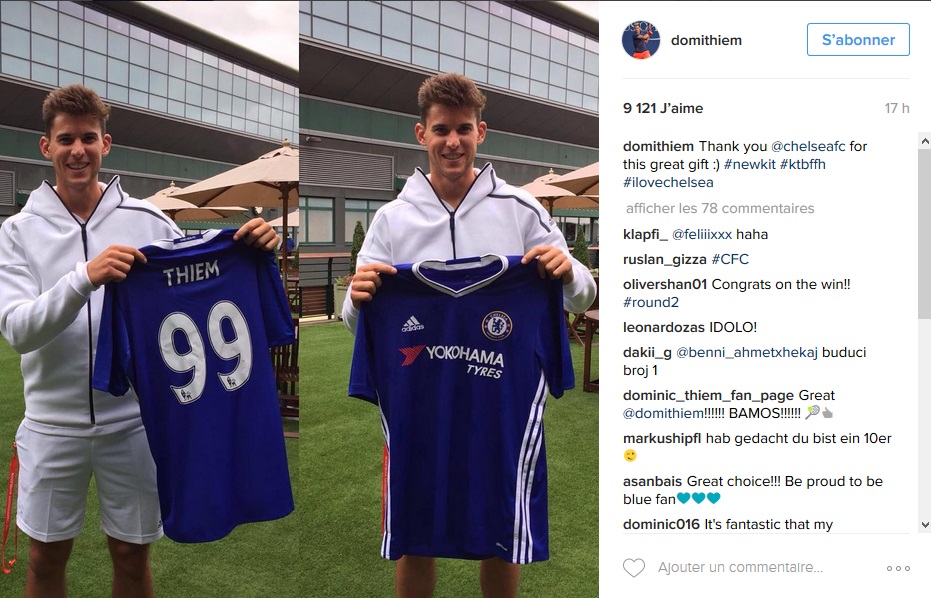 But the most important support for the revelation of 2016 came, of course, from his girlfriend.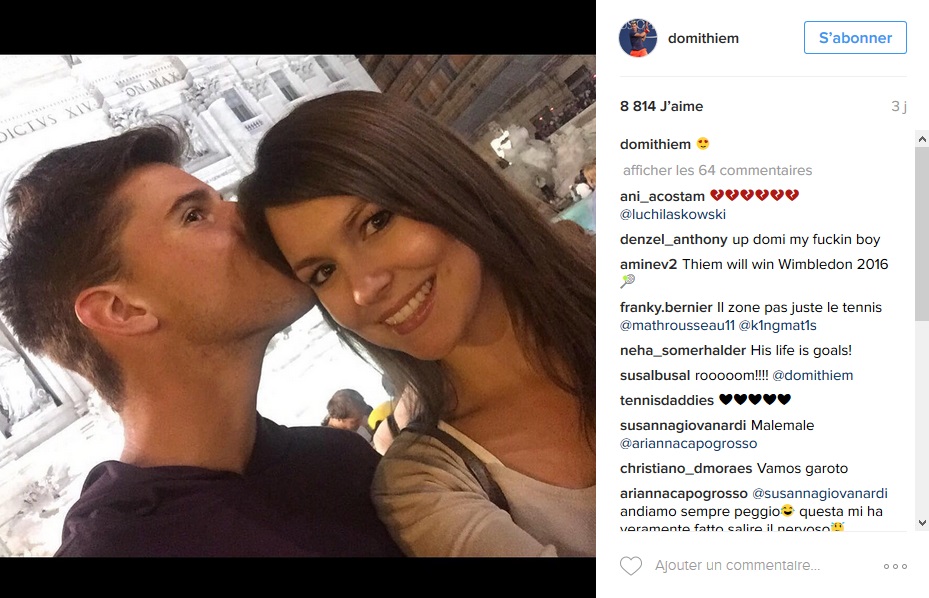 Cute.
13- Richard Gasquet (NE).
Otherwise, in June, Gasquet celebrated his 30th birthday, and it makes us feel old. He celebrated with his family.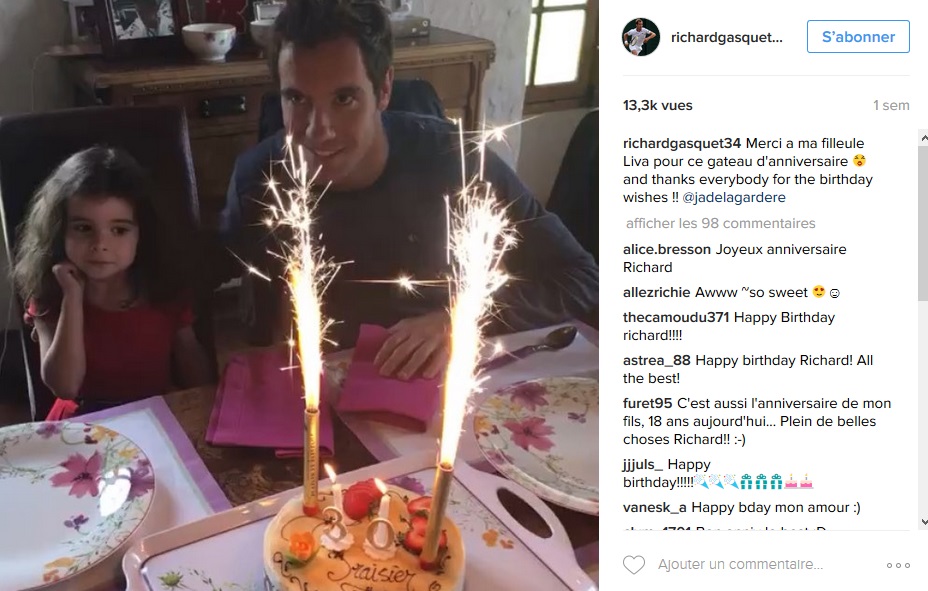 However, Richard, we must talk about your style : is turning 30 really a good reason to wear a sweater over your shoulders ?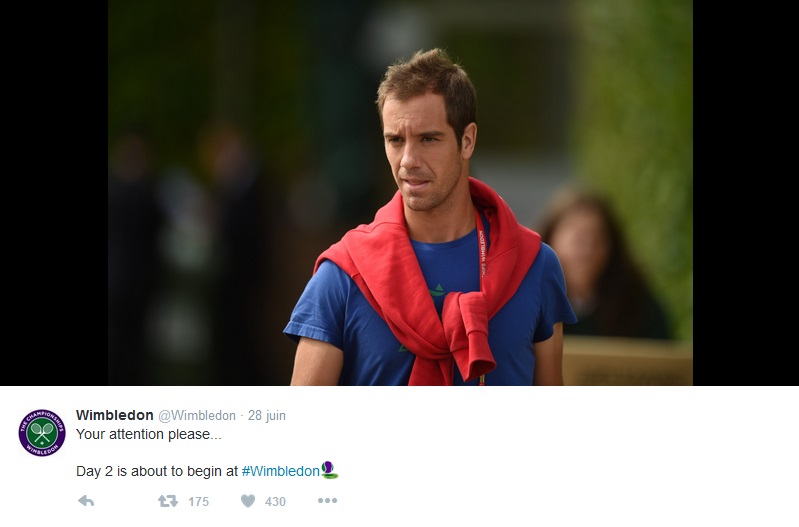 No Richard, no ! Pull yourself together, you're too young for that style…
14- Jo-Wilfried Tsonga (NE).
Speaking of Frenchmen, things seem to go well for Tsonga, visibly very close to his mate Lucas Pouille.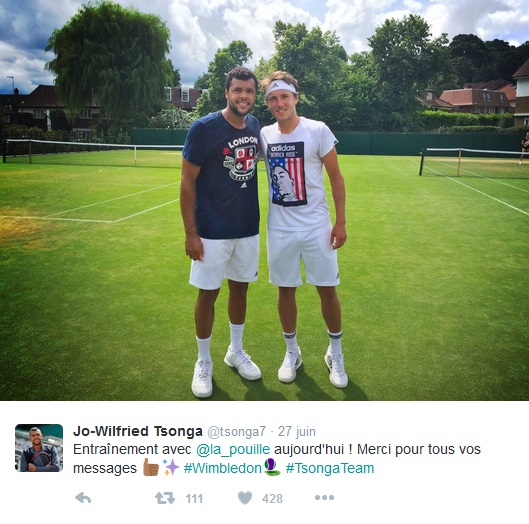 However, the symbol behind this picture will have to be explained to us. Because pushing a car downhill doesn't seem too hard…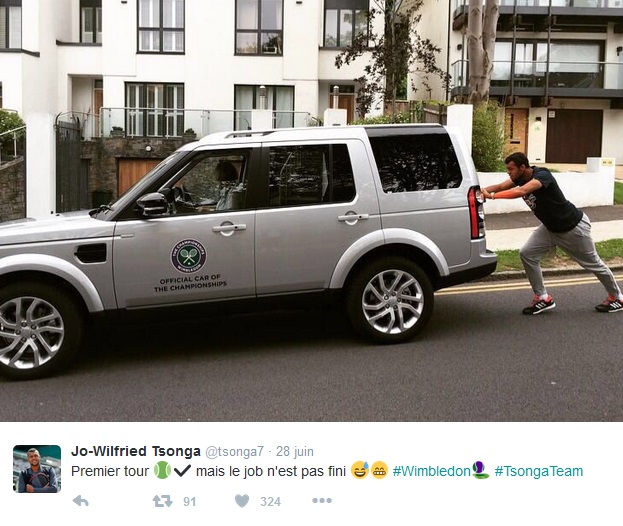 15- Borna Coric (NE).