This week, Nadal reminded everyone that he was a monster of sport's history while the rest of the circuit drove around, went for walks in New York and to McDonald's.
This week, Nadal reminded everyone that he was a monster of sport's history while the rest of the circuit drove around, went for walks in New York and to McDonald's.
1- Rafael Nadal (+1).
Rafael Nadal is catching up with time. After his victory in Barcelona, he soberly but surely expressed himself on his supposed come-back to the top : « I never left, so I didn't come back ! I'm not going to take part in this debate. All opinions are respectable, but I can't answer this everyday. I'm not an arrogant person, but today, I'm world number 5, not 25. That's the reality. » That's what we call setting things straight. One week later, during a press conference in Madrid, before the Masters 1000, Rafa started raising his voice. He explained that he had filled in a libel action against the ex-French minister of sports Roselyne Bachelot, who had accused him of doping a month ago, with words tougher than his returns : « I have faith in the French justice system. » And : « I'm happy that I don't need money, it's something that I'm doing for my image. People can't say whatever they want, whenever they want to. »
Meanwhile, the Majorcan prepared his entry in the tournament which he has already won three times.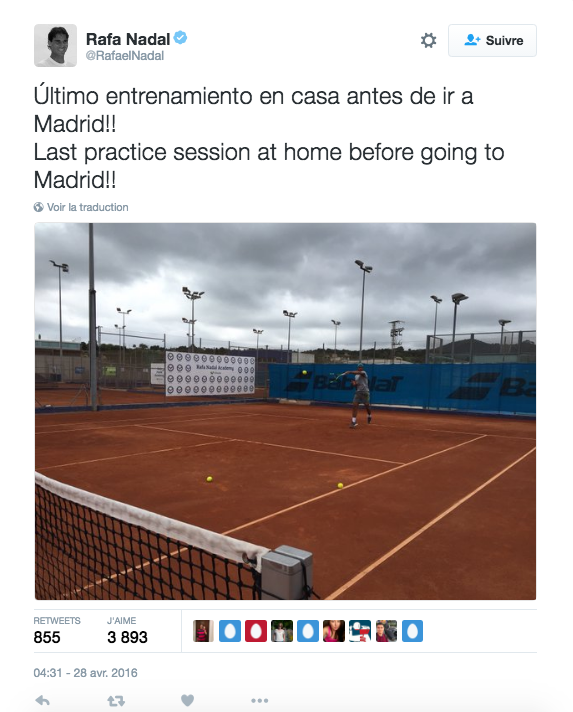 And even hit a few balls with Andy Murray at the Rafael Nadal Academy. Visibly without chatting too much.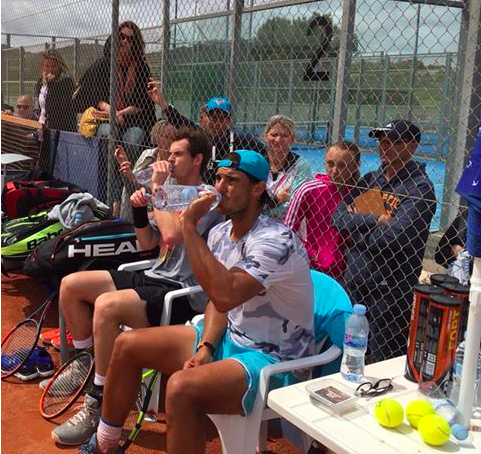 But that's not all, Nadal has also found out that he would be Spain's flag-bearer at the Rio Olympic games next summer. Game, set, and match.
2- Nick Kyrgios (+8).
Defeated by the future winner at the Estoril tournament, Almagro, in the semi-final, Nick Kyrgios doesn't care, as he's definitely the new entertainer of the circuit. This week, he celebrated his birthday with confetti.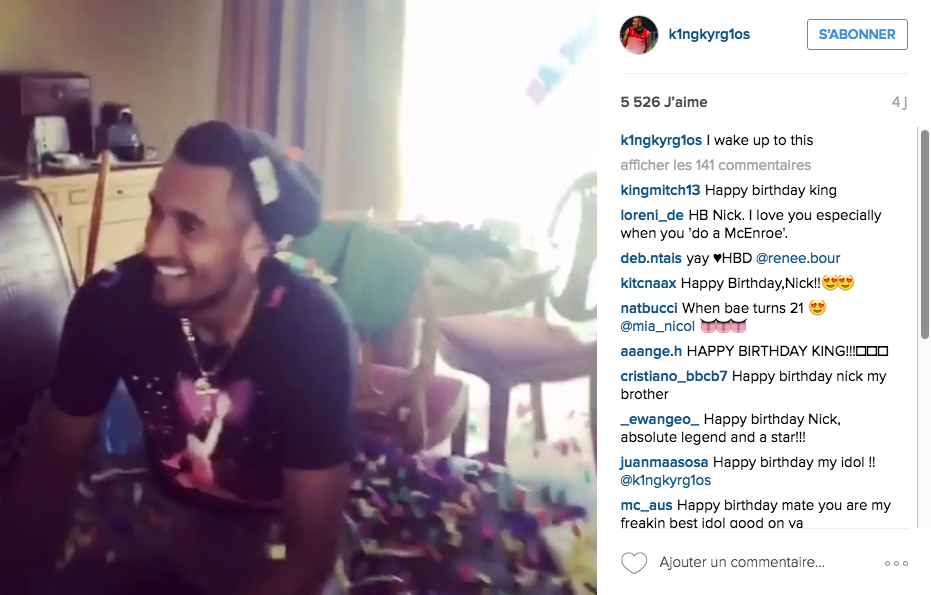 He stuck his tongue out when he saw his girlfriend, Ajla Tomljanovic's, message.

He went for a ride with a pilot in a Peugeot 308 on the Estoril track.
And hit a crazy forehand shot with a small jump.
3- Serena Williams (-1).
This week, Serena communicated on her withdrawal : « Unfortunately, I had to renounce on Madrid as I had fever and wasn't at 100 % But I hope to be back soon. » It might be due to the time spent in Jamaica with the children in the school she built.

Or it could be due to the time spend by her pool with her Nike High-top sneakers and blue headphones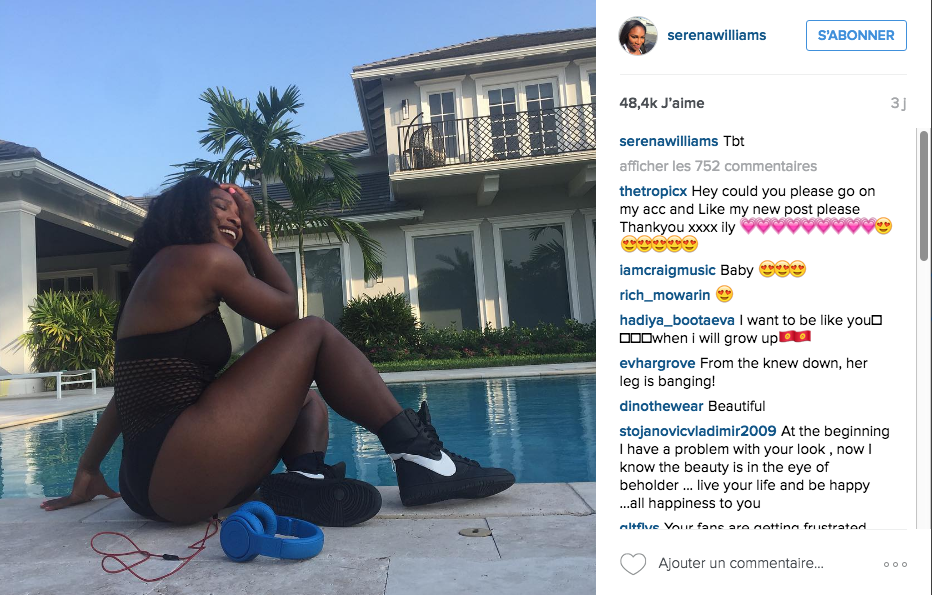 Or maybe the time spent in dance classes.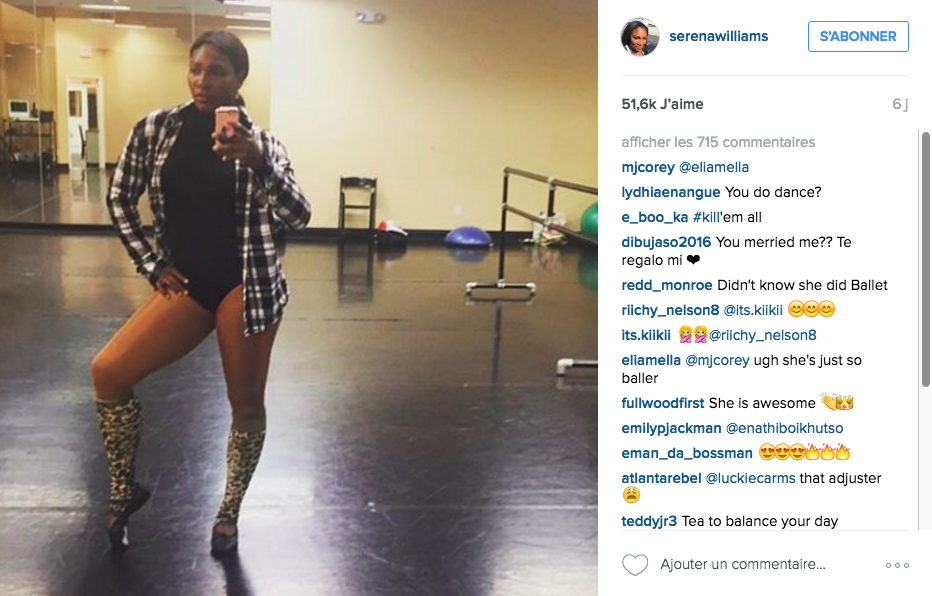 4- Novak Djokovic (+1).
Visibly, Novak Djokovic has arrives safely in Madrid.

Before the first round, he took the time to walk around town and stretch…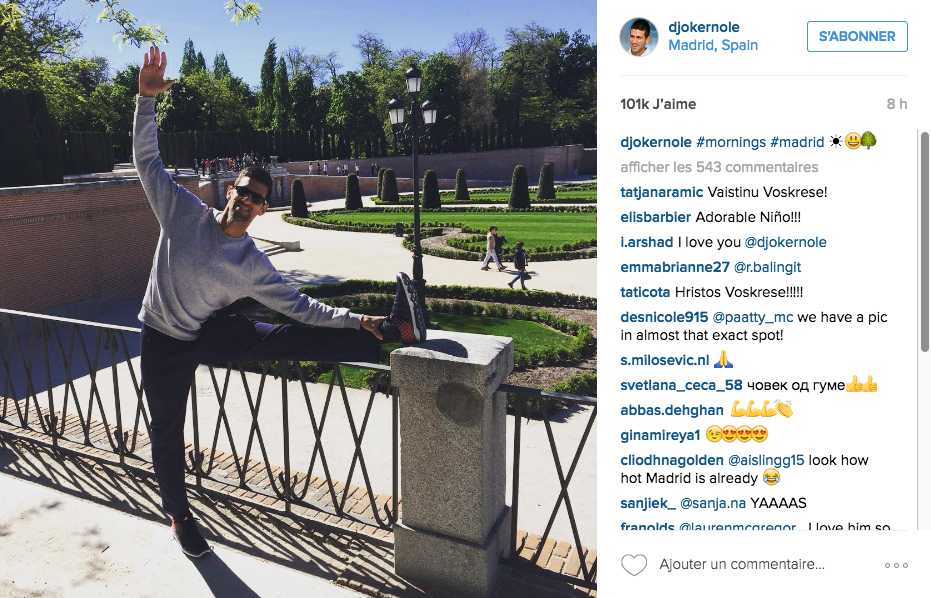 He spoke to Guga for the needs of a sponsor.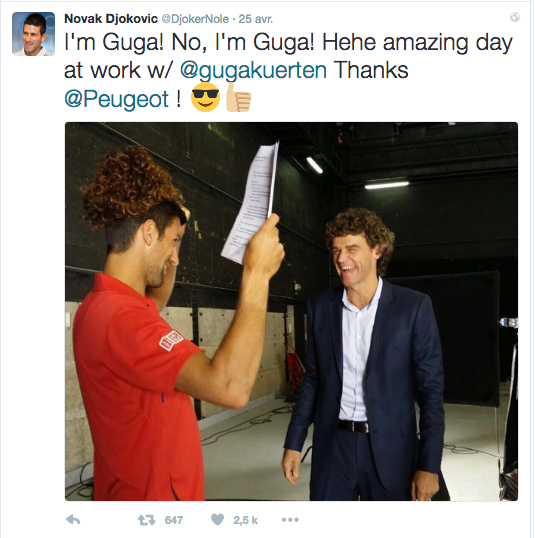 And in Mundo Deportivo, he defended the one who will be his main rival at Roland-Garros, Rafael Nadal : « Rafael Nadal's situation is complicated. He must protect his integrity and the things he achieved during his numerous years of work. He's one of the best in the history of tennis. Sport must be clean and transparent. We all agree that we must fight for equality. »
5- Maria Sharapova (+6).
Without knowing where her future lies, Maria Sharapova had a good time in New York, where she pretended to read the press, and looked at the rain through her window…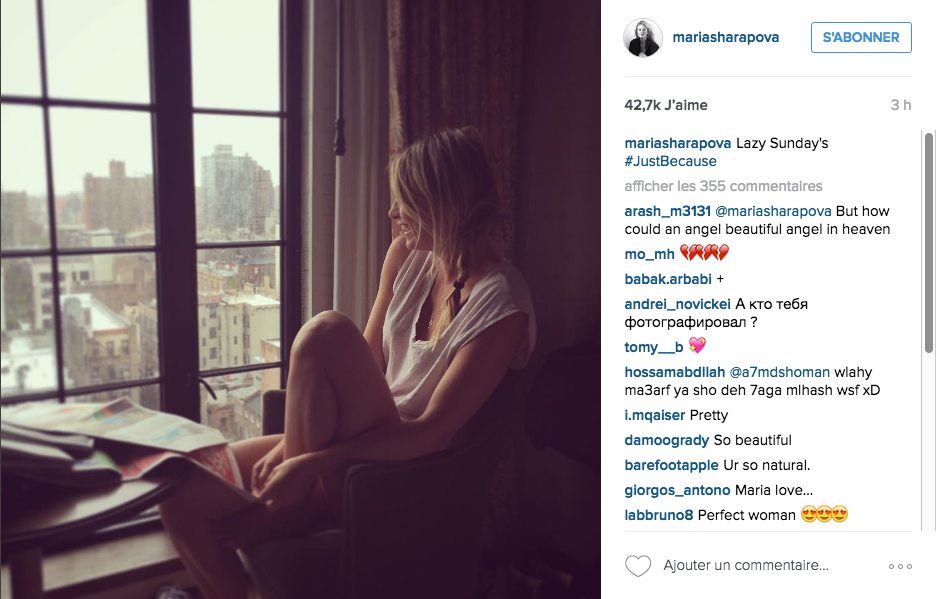 …before heading to the theater…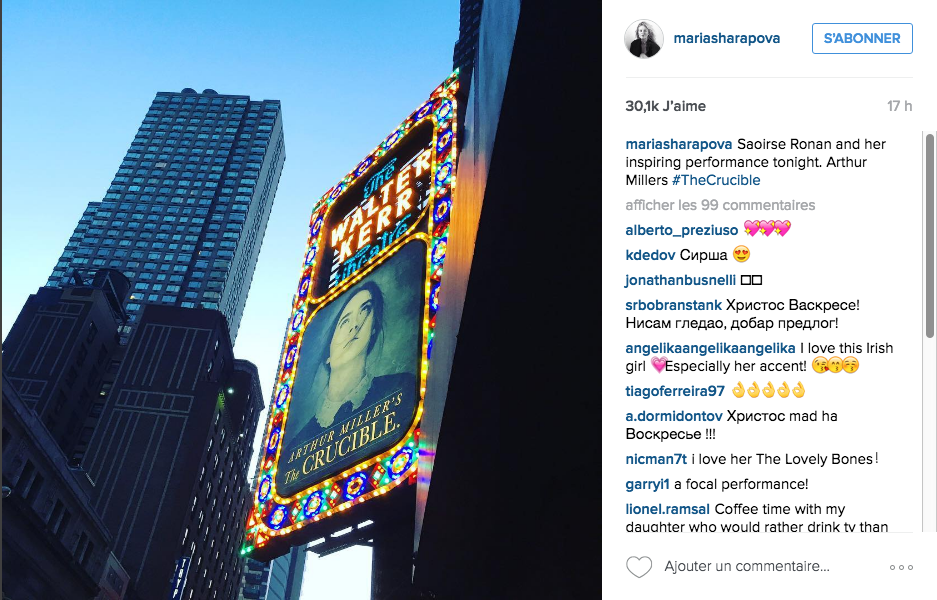 …and take advantage of a few rays of sun.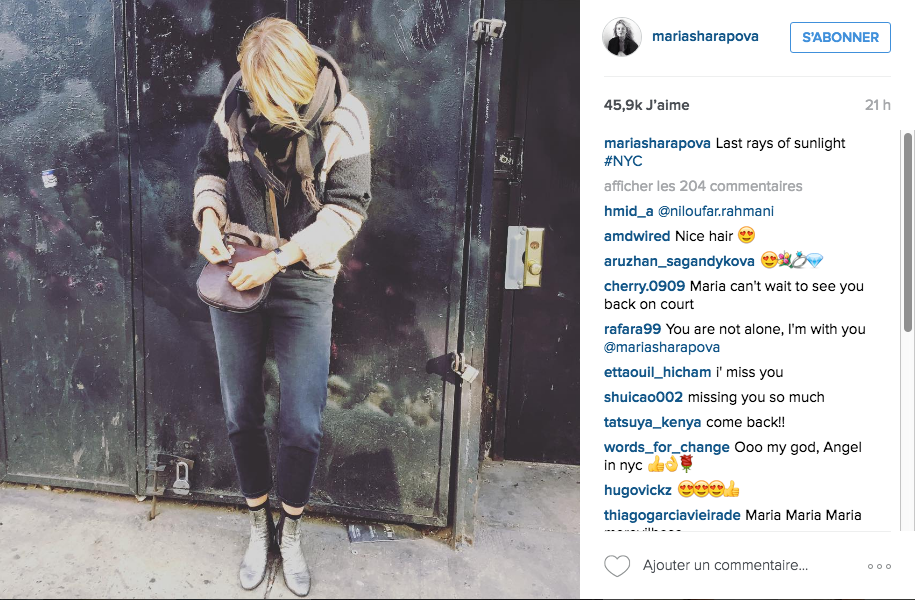 Without forgetting tennis, obviously.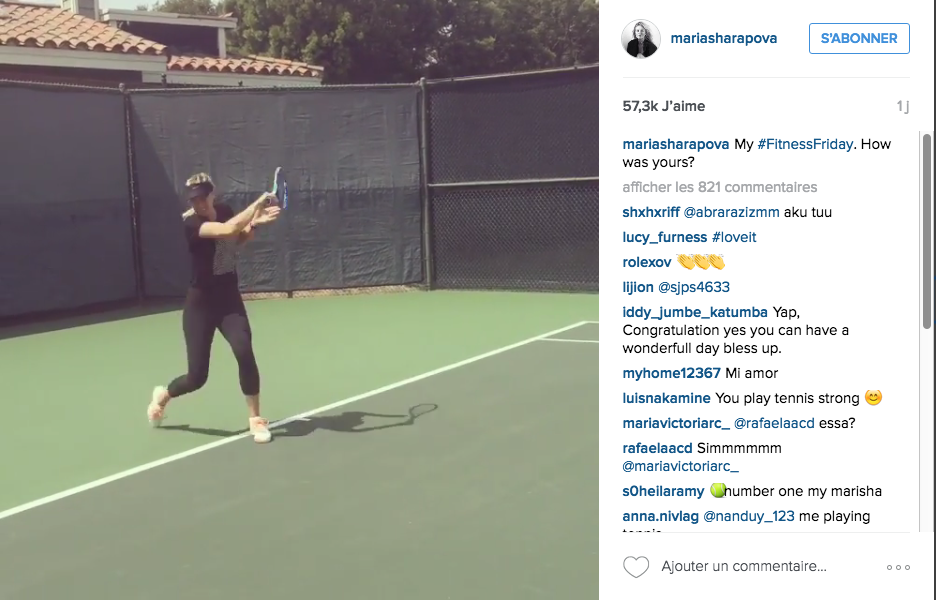 6- Dustin Brown (NE).
In the Munich cold, the American rasta Dustin Brown came out with the best look of this year so far : long-sleeve t-shirt and camouflage sweatpants.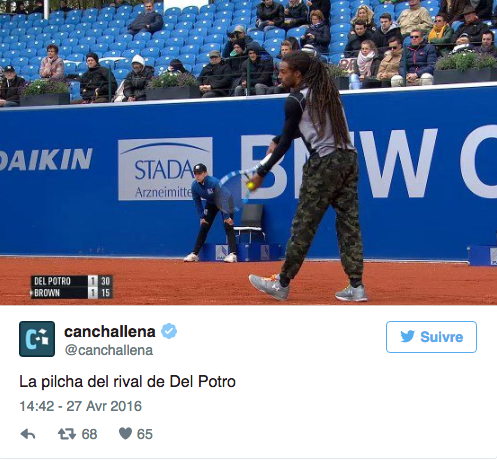 Defeated 7-2, 6-4, Dustin, however, won the swag prize.
7- Victoria Azarenka (NE).
In Monaco, during training, Victoria chases her dreams…

…which take her to next week in Madrid, where she'll be able to hit her famous « between the legs » shot.

Careful girls, Victoria's feeling great.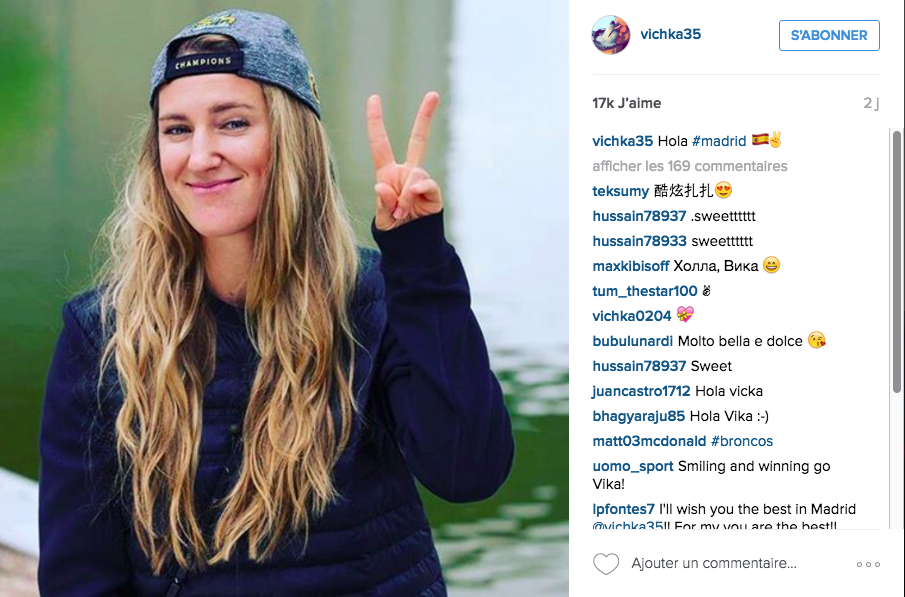 8- Caroline Wozniacki (-5).
After having withdrew in Madrid, Caroline Wozniacki headed back to training.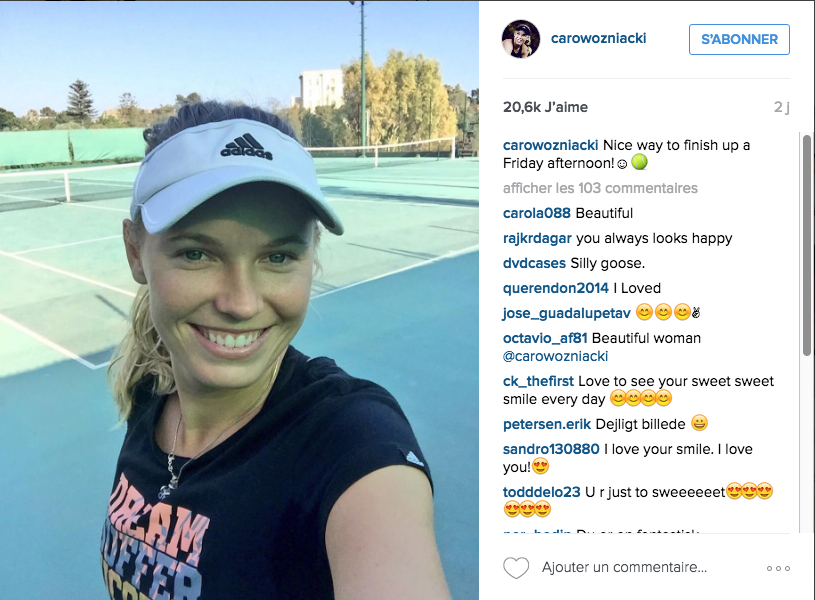 Even better, she bought herself a nice pair of jeans.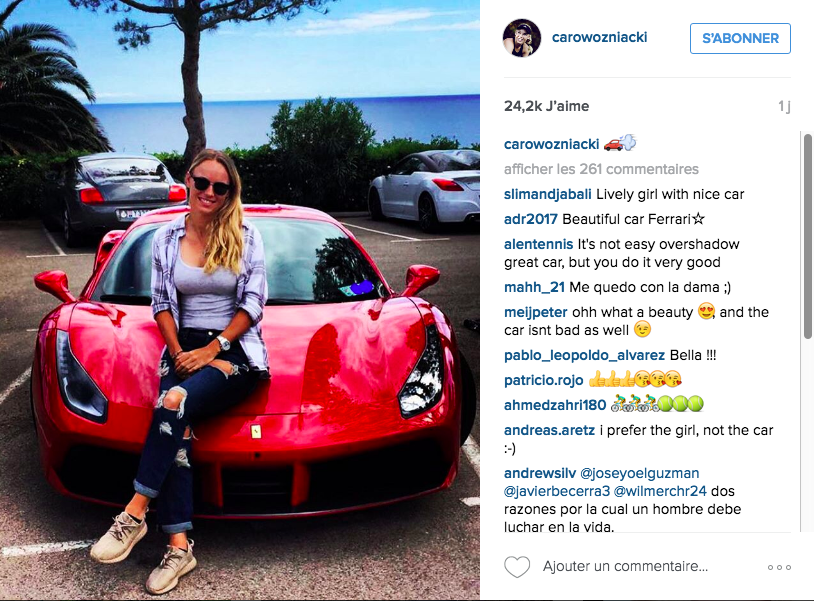 9- Benoit Paire (NE).
Defeated in the semi-final at Estoril by Pablo Carreno-Busta, Benoit Paire consoled himself by looking forward towards the future : Madrid and Rome.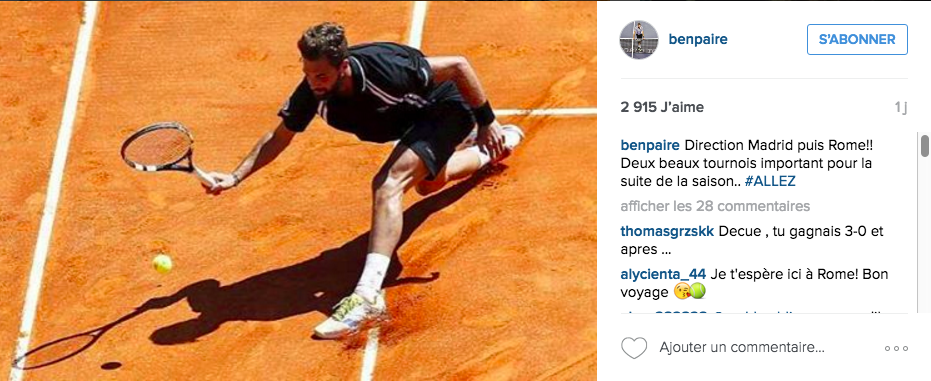 And by looking back at childhood pictures, where he features on a bike, with his older brother. Already with a straight face.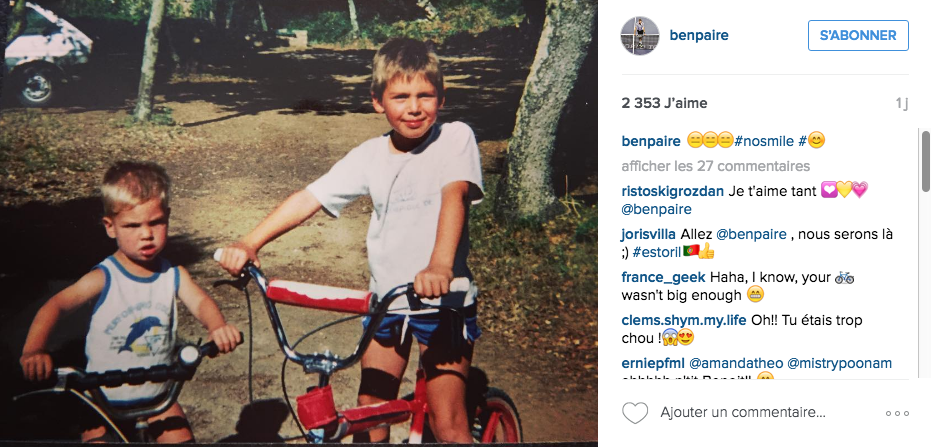 Finally, the french player changed his mind by going for lunch at McDonalds, eating at least three cheeseburgers.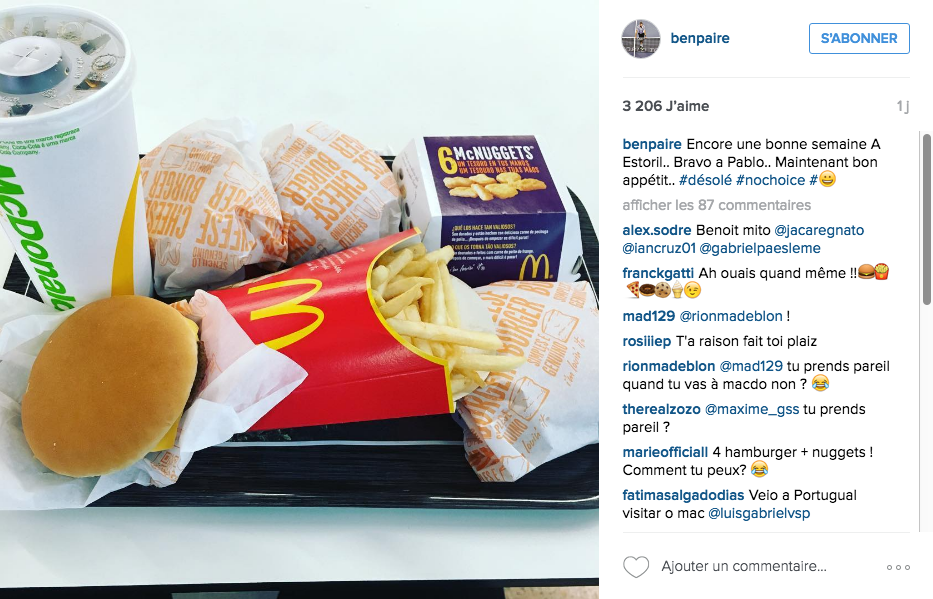 Good call.
10- Ana Ivanovic (-2).
To prepare for Madrid, Ana Ivanovic became a tourist.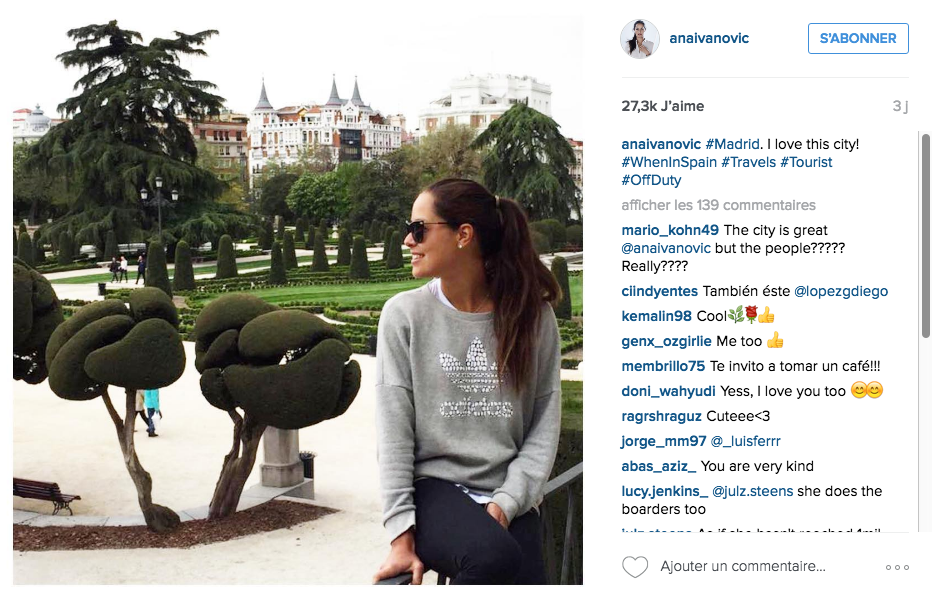 Then she went for a walk in a parc in her running outfit.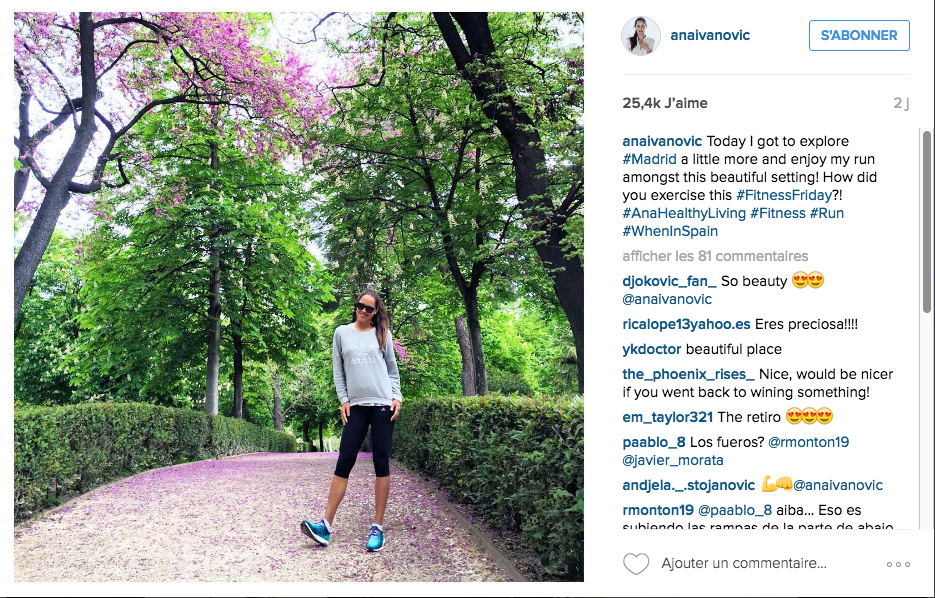 And she ate veggies. Nice program.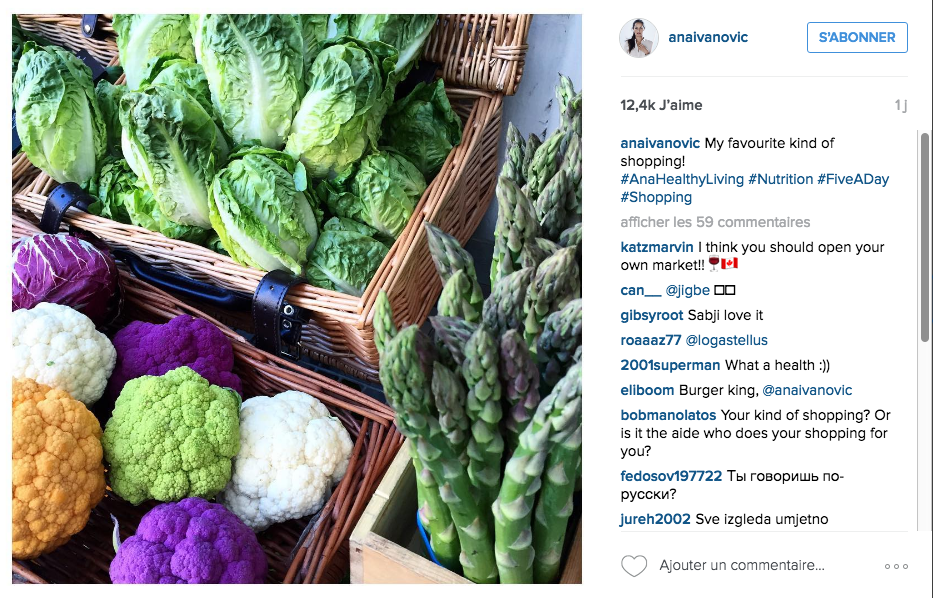 11- Simona Halep (NE).
Having failed in Stuttgart, where she was defeated in the second round, Simona Halep prepared for Madrid by playing table tennis.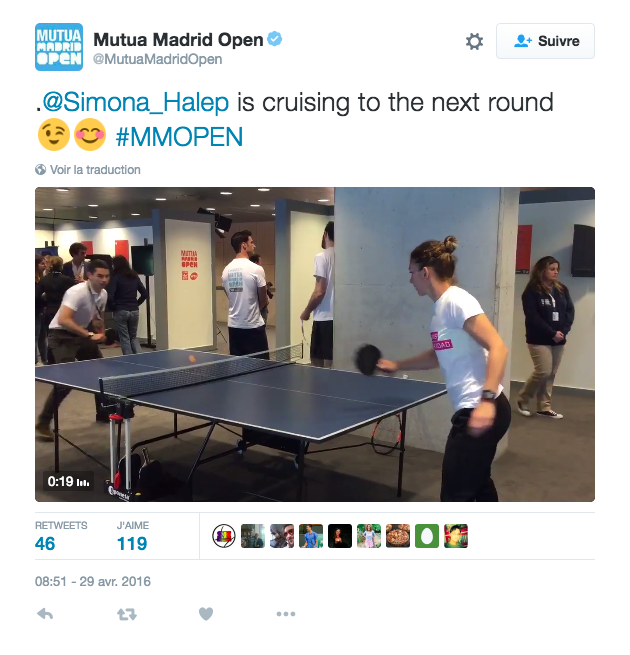 12- Lucie Safarova (NE).
Victorious in Prague before heading for Madrid, Lucie Safarova looked quite happy.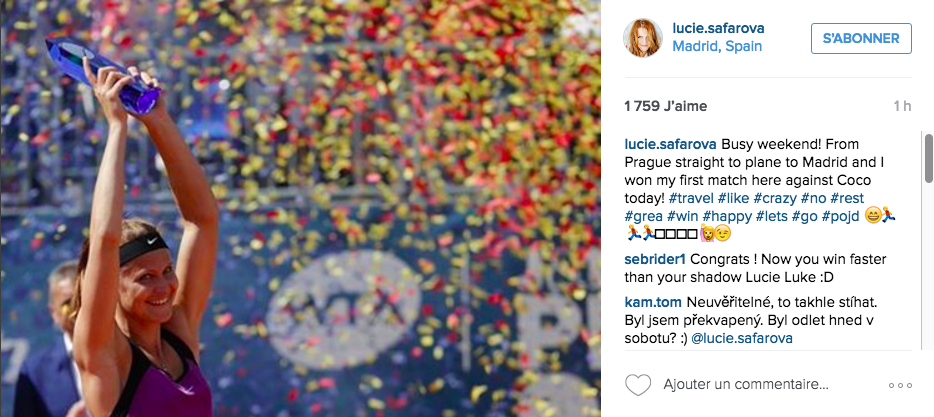 What if the secret behind her form lies in this coffee and piece of cake taken before leaving Stuttgart ?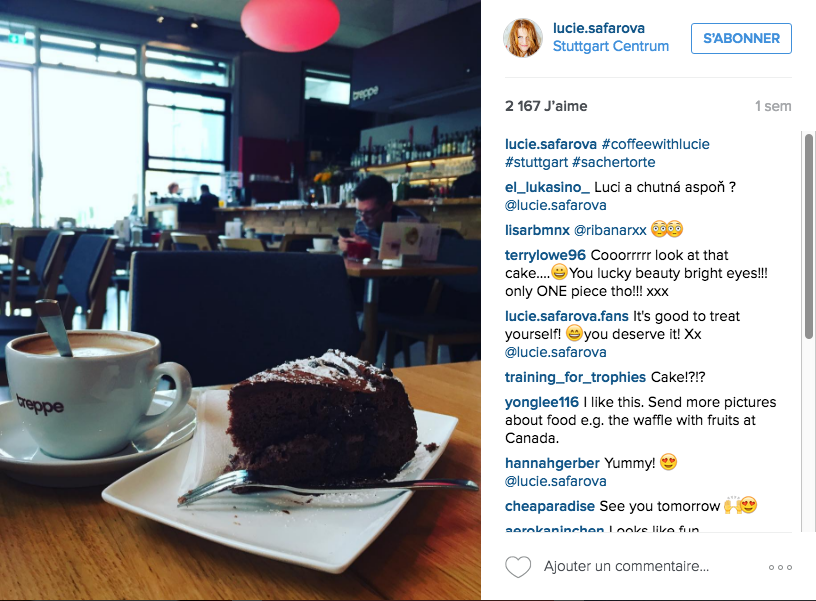 13- Fabio Fognini (-6).
Fabio Fognini was joyful this week. He wished Sara Errani a happy birthday with a hug.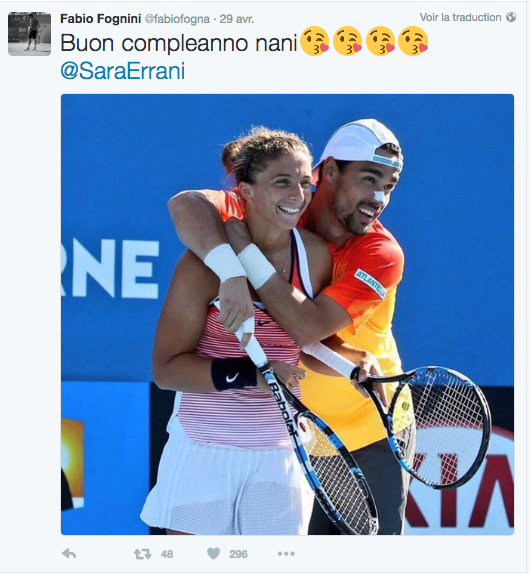 And again with John Isner, with a good joke this time.

14- Sloane Stephens (NE).
In Charleston, the American won her third title of the year. So she pulled her hear.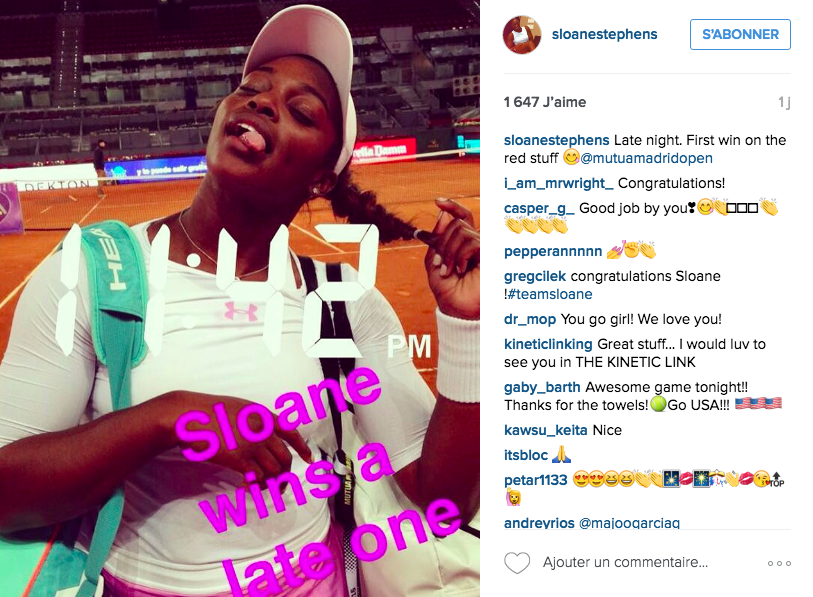 And stuck her tongue out in Madrid.
No doubt, Sloane's happy.
15- Andy Murray (NE).
In Madrid, Andy came to test his popularity, and he wasn't disappointed.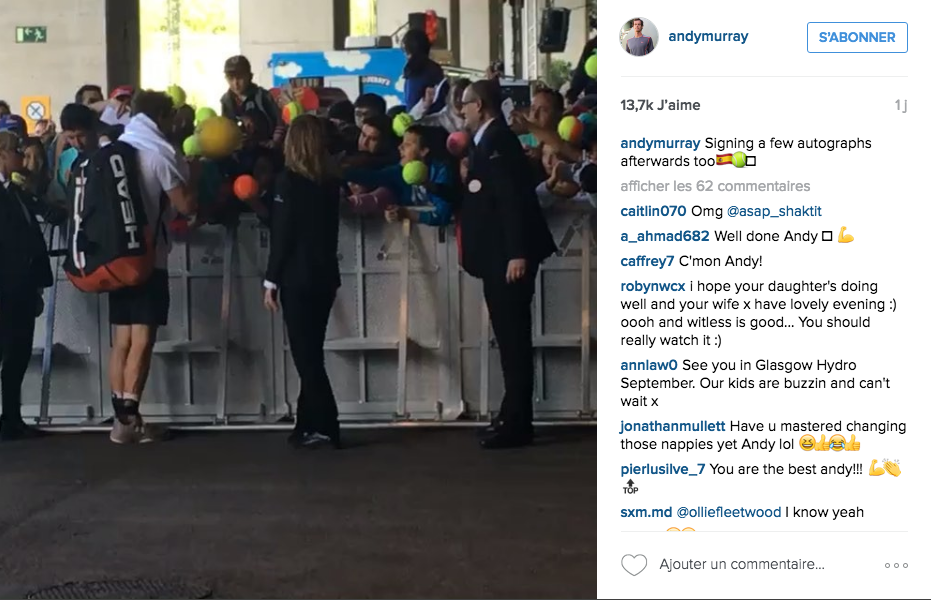 Outs :
Roger Federer, Kristina Mladenovic, Angélique Kerber, Richard Gasquet, David Ferrer, David Goffin, Cagla Buyukakcay
By Antoine Mestres