A farewell and a come-back, here are the things to remember of this week on the circuit. The come-back ? Rafael Nadal, the winner at Monte-Carlo. The goodbyes ? Unanimous, from all the men and women's circuit to the basketball player Kobe Bryant…
A farewell and a come-back, here are the things to remember of this week on the circuit. The come-back ? Rafael Nadal, the winner at Monte-Carlo. The goodbyes ? Unanimous, from all the men and women's circuit to the basketball player Kobe Bryant…legends never die.
1- Rafael Nadal (+5).
« Rafa », who's faced a bit of trouble in these last few months, found something to smile about in Monte-Carlo, with a win in the final, in three sets, against Gaël Monfils (7-5, 5-7, 6-0). A real tour de force at the start of the clay season. Before defeating the Frenchman, the Majorcan had knocked out Andy Murray in the semi-final, with a few nice shots. Like this one.
On Sunday, after the final, Nadal took the time to celebrate his title with his clan in the dressing room.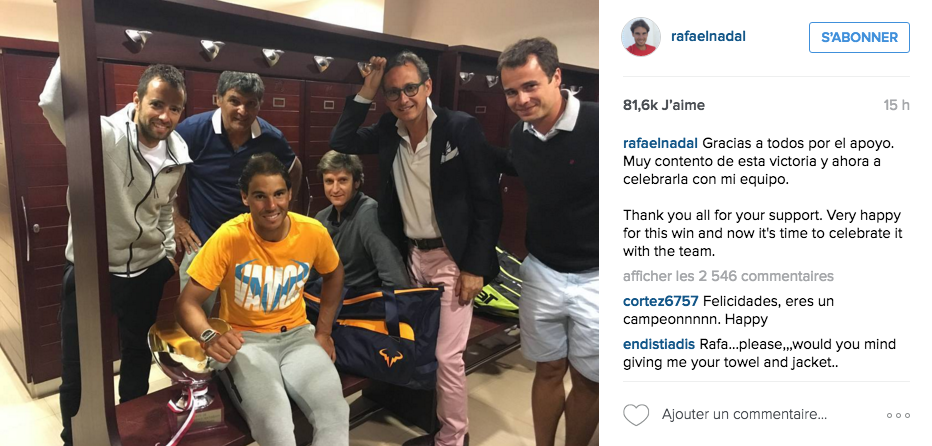 A few days earlier, he paid tribute to Kobe Bryant, with who he shares the same sponsor, by wearing a special Nike model for the « Mamba Day ».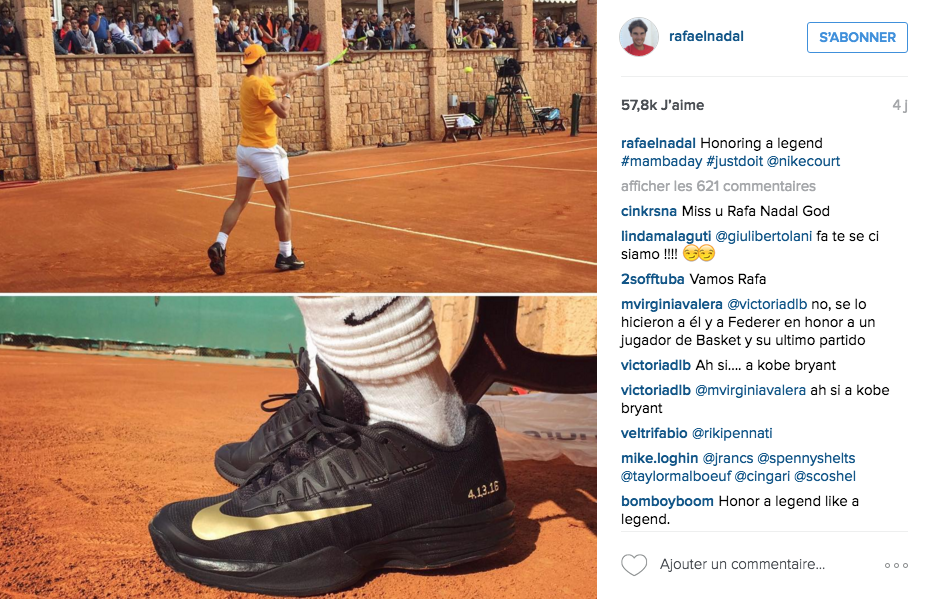 On that night, Kobe had put on a show for his goodbyes to the NBA by scoring 60 points against the Utah Jazz. Prophetic ?
2- Gaël Monfils (+5).
Defeated in the final, Gaël Monfils nevertheless had a very good week. On the 6-0 conceded in the last set of the final, the french player admitted that he had suffered against Nadal : « You suffer, you can't keep up. It's good to recognize when the other one is stronger. 6-0 is tough, but he was better than me. He hit the ball freely, I saw him in total control, he was confident, hitting the ball with a lot of power. He had his prey. » The audience didn't mind, as Gaël gave Monaco a few treats during the week.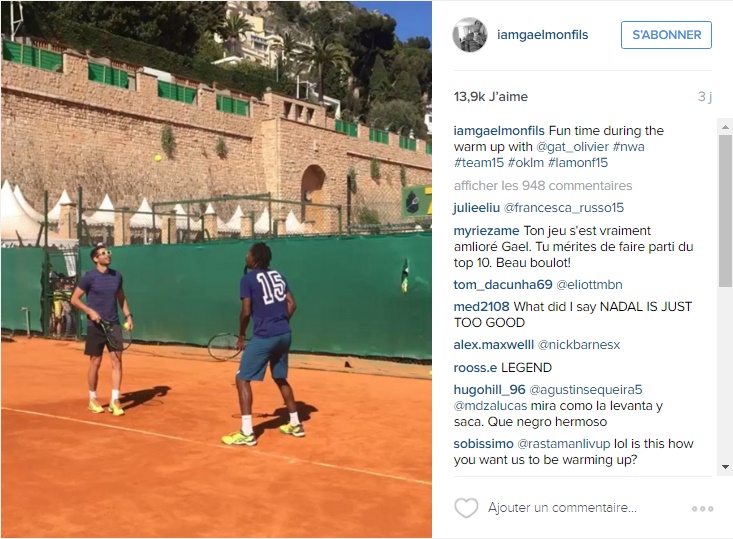 Before celebrating his place in final with his team.
3- Novak Djokovic (-2).
Defeated in Monaco by Jiri Vesely, Djoko didn't hide hide away. He communicated all week long, and took the time to greet Kobe Bryant as well.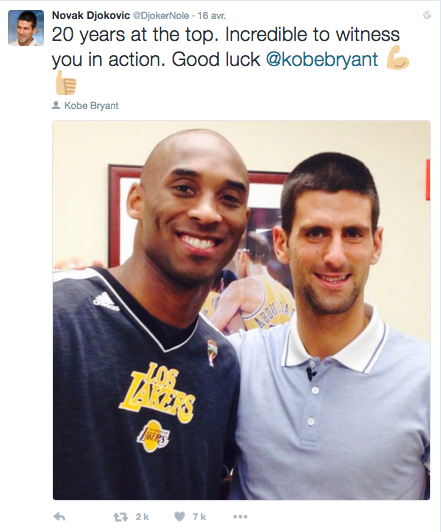 On the social media side, he also announced an important birthday in his family.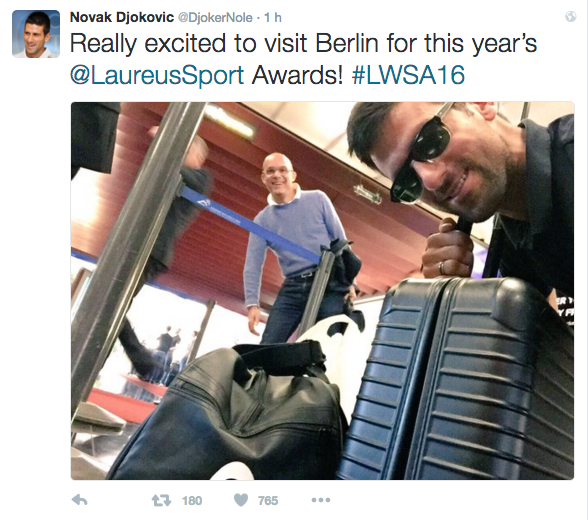 And he stopped in Berlin to greet a foundation which aims at helping the impoverished children through sport.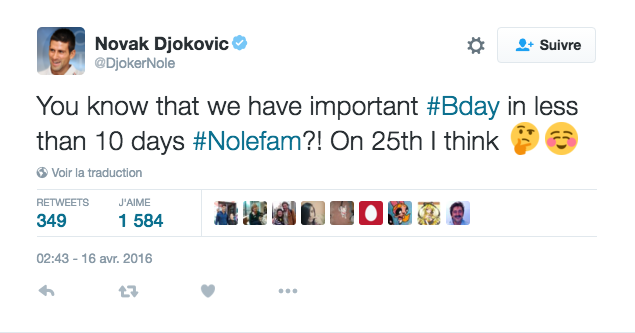 Novak's life never pauses.
4- Dominic Inglot (NE).
Dominic Inglot, the doubles specialist, known for being Andy Murray's partner, had a moment of absence this week. During a change of ends, as a ballsboy walked towards him with an umbrella to put him in the shade, Dominic thought that the youngster wanted to shake his hand and was completely blanked. Before bursting into hysteric laughters.
5- Victoria Azarenka (NE).
Since her win at the BNP Paribas Indian Wells Open, Victoria Azarenka is happy. So she takes selfies with her boyfriend.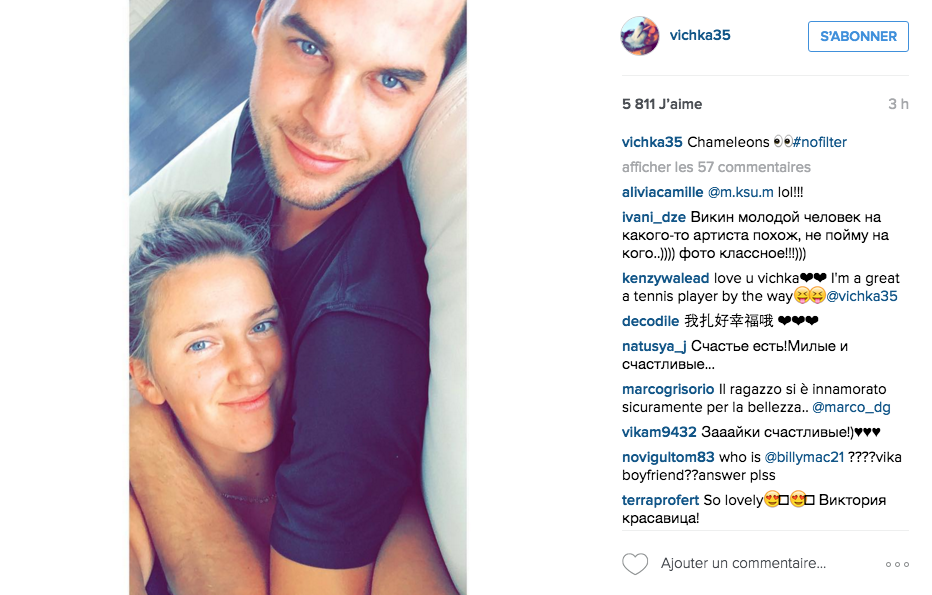 During her training session, she decided to wear yellow shorts, a purple t-shirt and took shots to pay tribute - here again - to Kobe Bryant.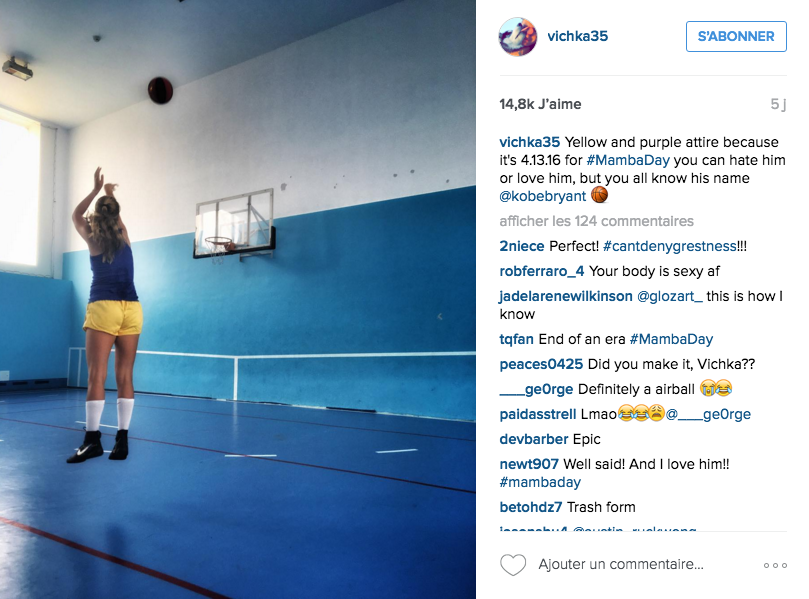 As a result, she took on American football, probably to work on her serve.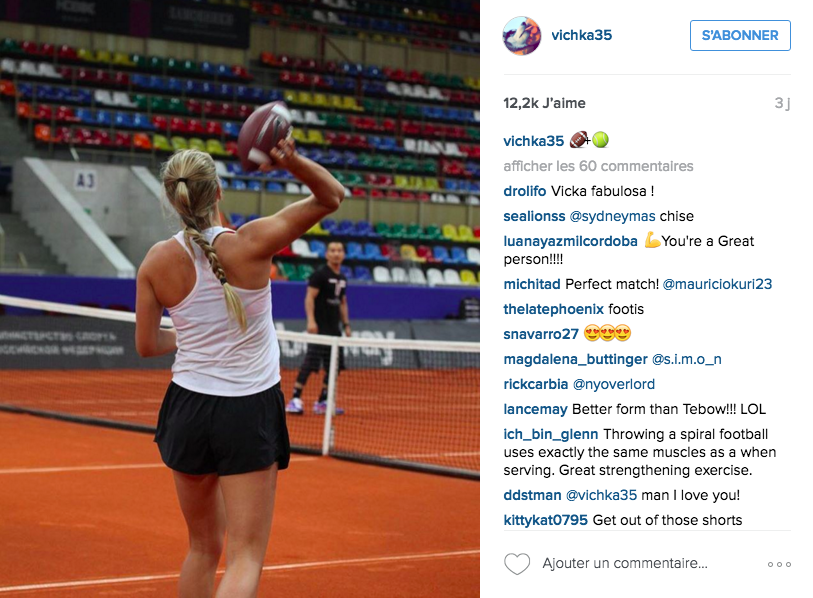 In the end, Azarenka is so confident that she used a huge fork to pick her food.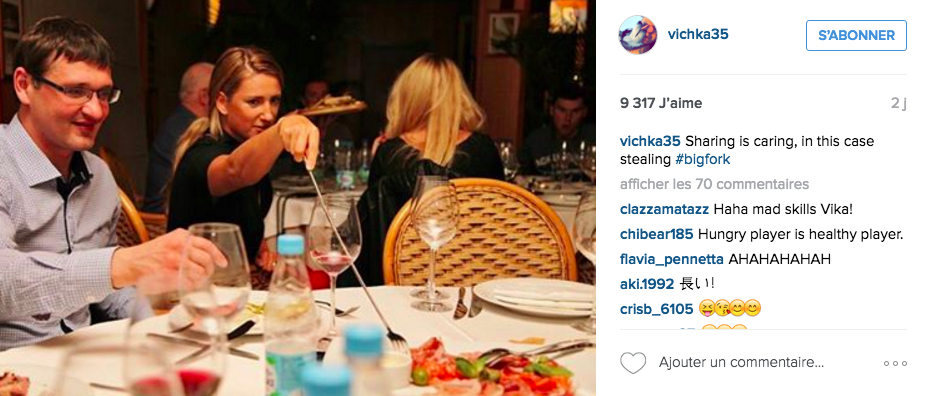 6- Grigor Dimitrov (+7).
Defeated by Gilles Simon in the second round in Monaco, Grigor Dimitrov had better things to do. This week, he posed like a model.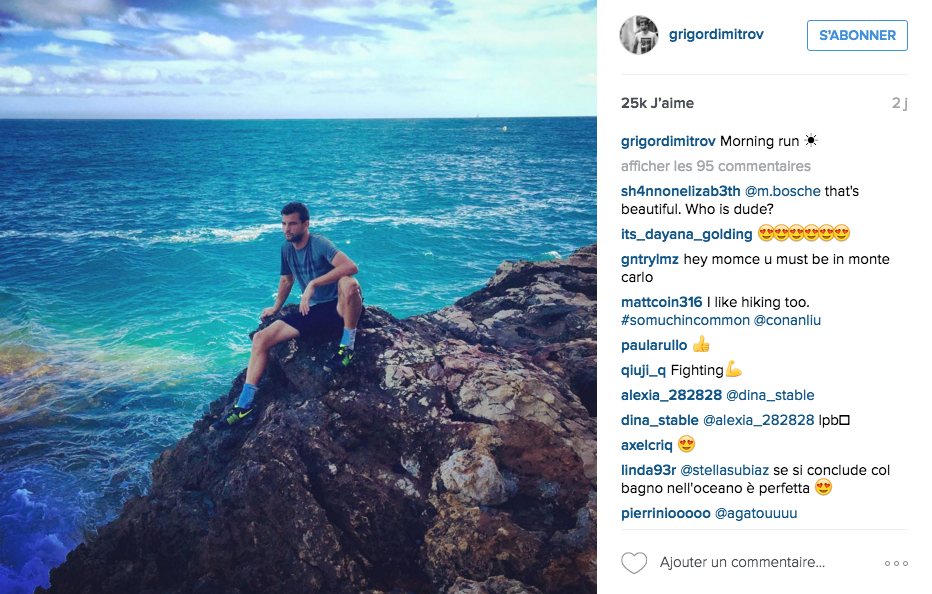 Then took a selfie with two legends : Björn Borg et Roger Federer.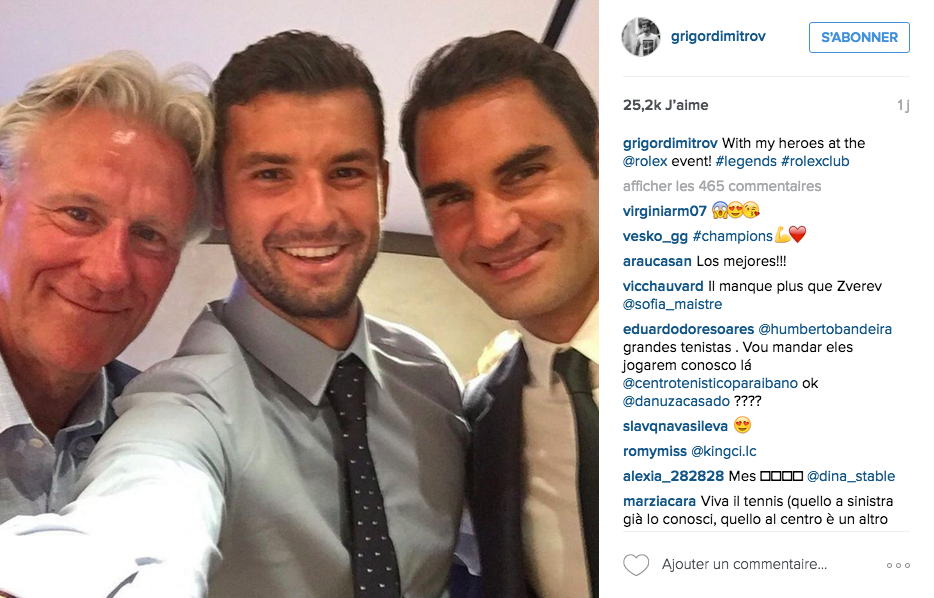 Before ending a visibly liberating jogging session.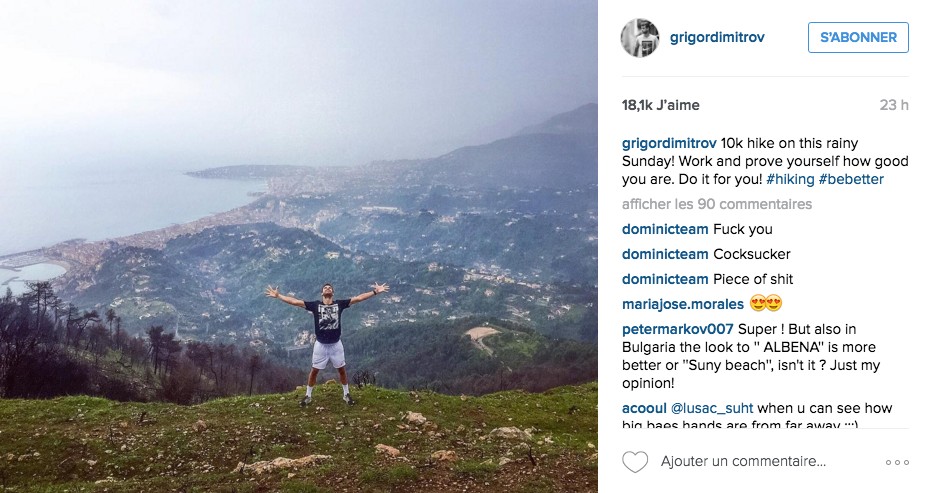 Tomorrow, he'll spend some time with his girlfriend, the singer of the band Pussycat Dolls, Nicole Scherzinger. Yes, Grigor's life is better than yours.
7- Ana Ivanovic (+1).
Before the beginning of the Stuttgart tournament, Ana Ivanovic had a pretty busy schedule. First, she ate sushi.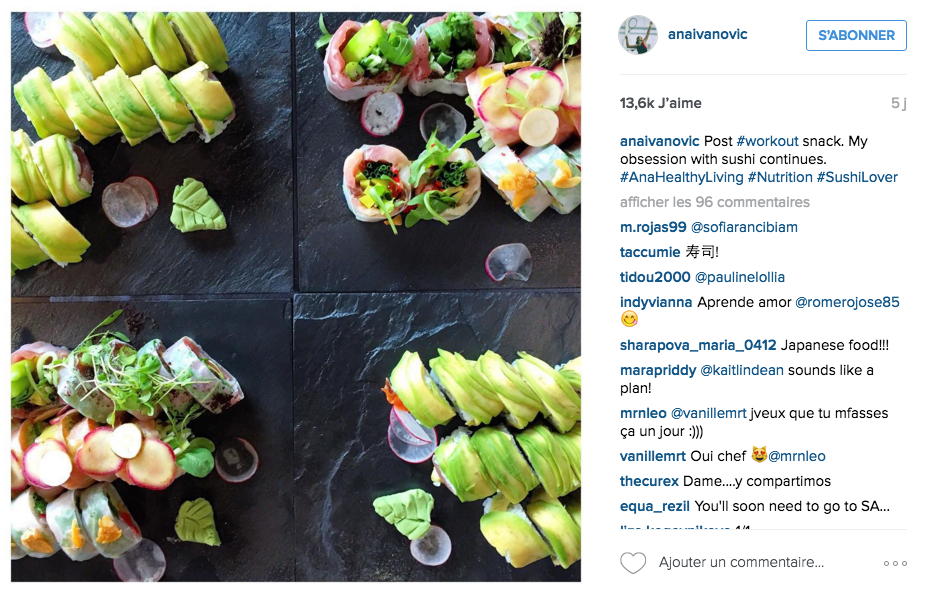 Then, she had a yoga session.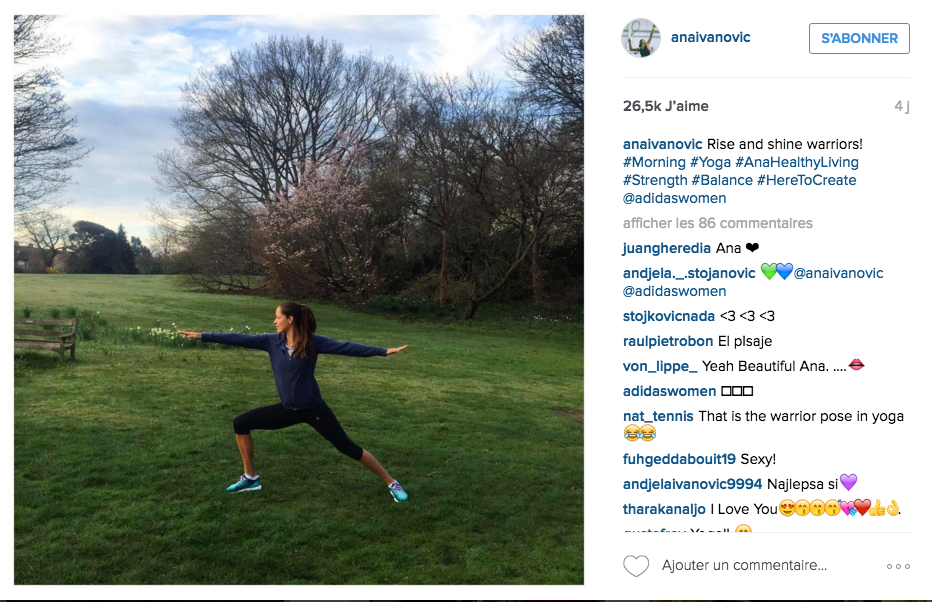 And took part in a photoshoot for Vogue.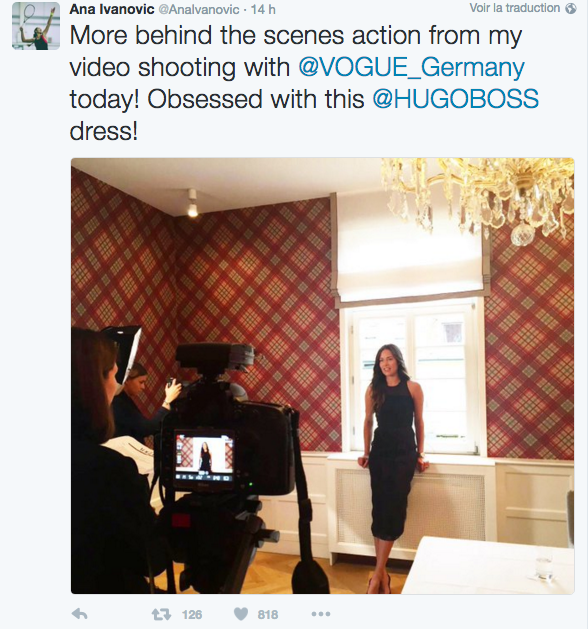 Before showing her new striped outfit. She does look ready.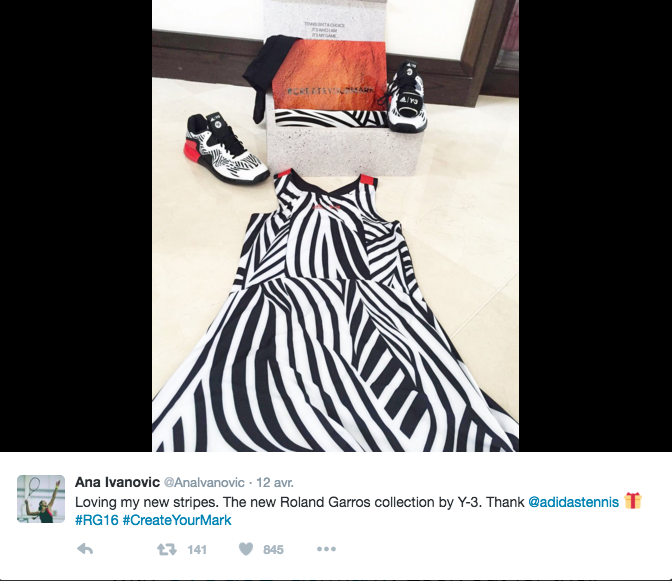 8- Le tournoi d'Estoril (NE).
The headliners will end up in your coffee. In any case, that's the idea of the communication department at the Estoril tournament, who decided put the headliners forward with an original idea.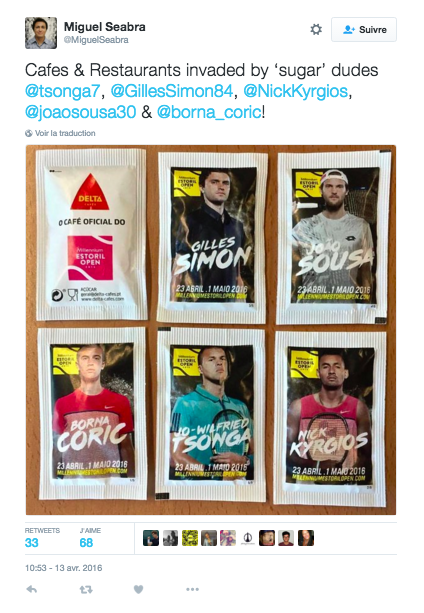 Let's just hope the fans like sugar.
9- Nick Kyrgios (+3).
With his 21st birthday coming and after his entry in the top 20, Nick recharges his batteries with his clan…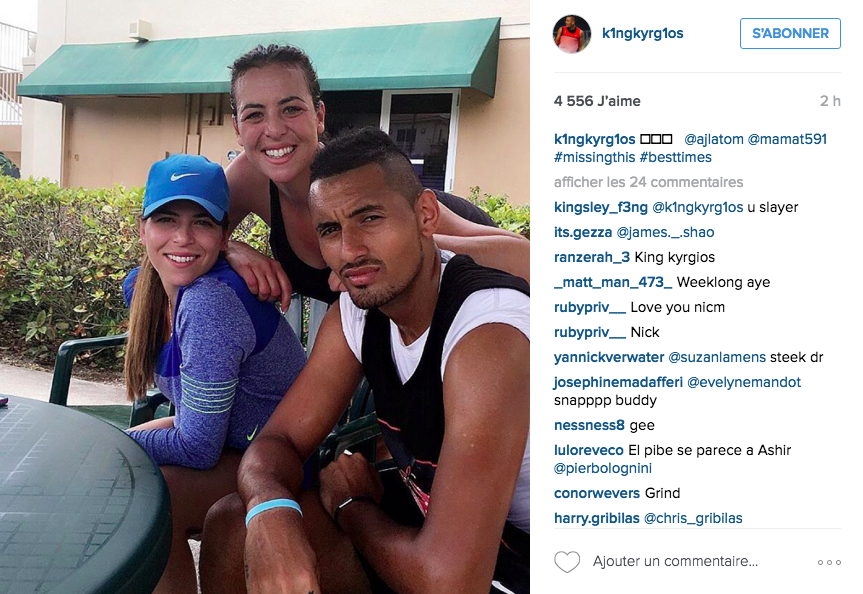 …and trains hard to come back on the courts.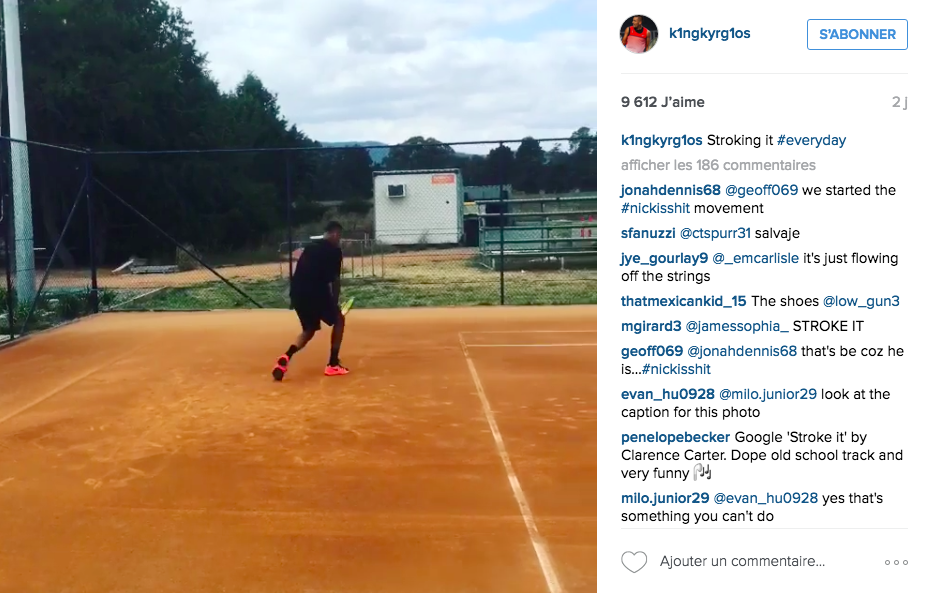 He also has new shoes.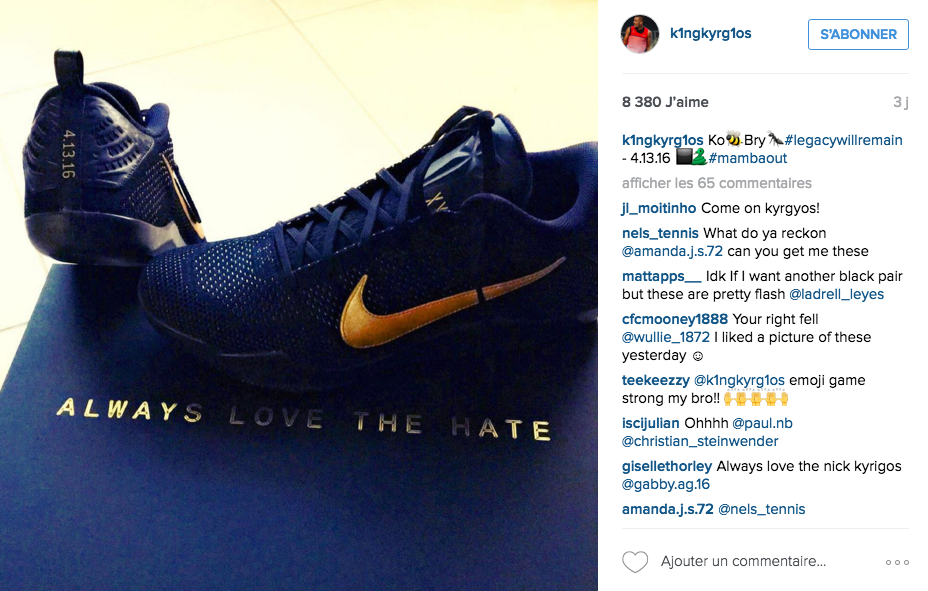 10- Serena Williams (-5).
Serena didn't have her mind set on tennis this week. On the menu : like any Nike athlete, Kobe's farewell, obviously.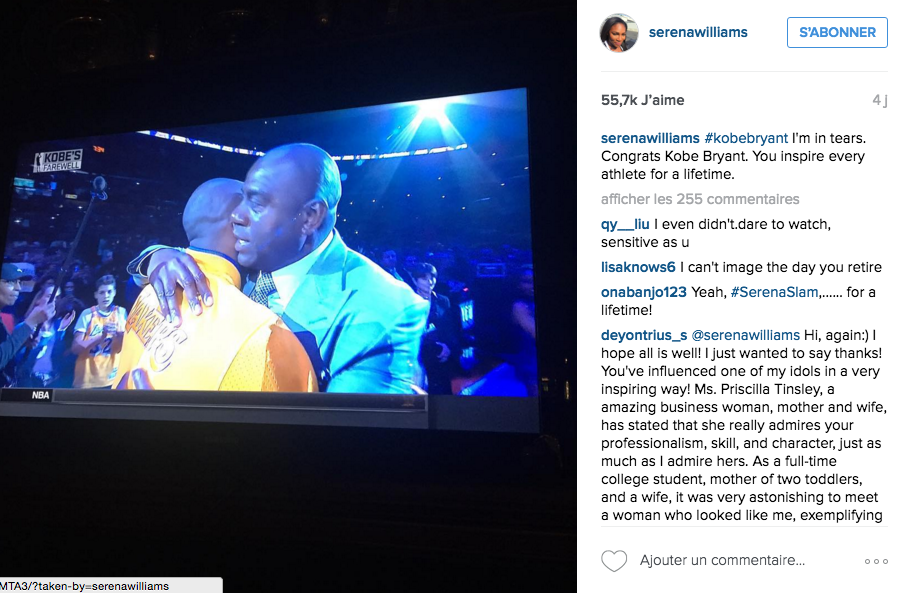 But also a gym session which let her show her flexibility.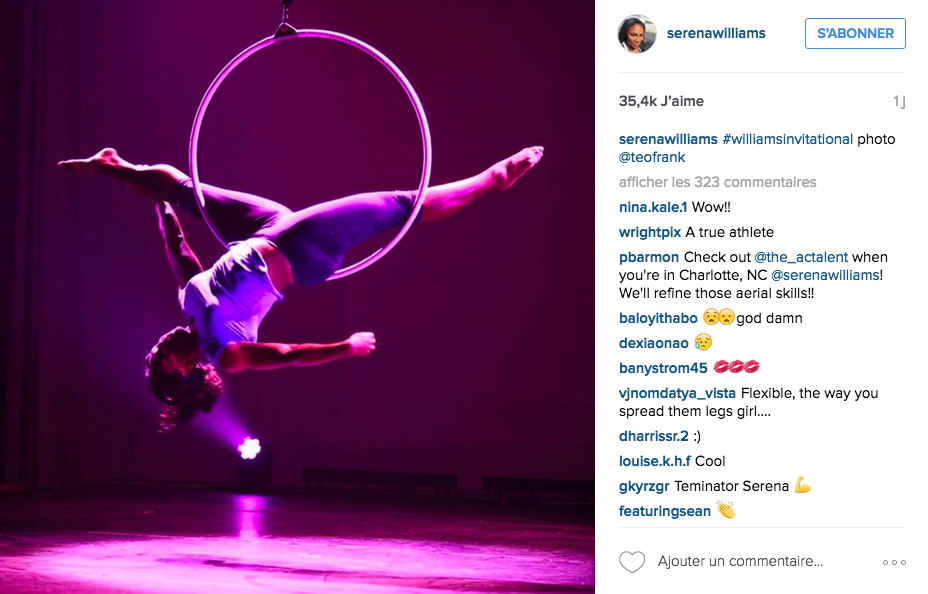 Finally, she attended a weird party.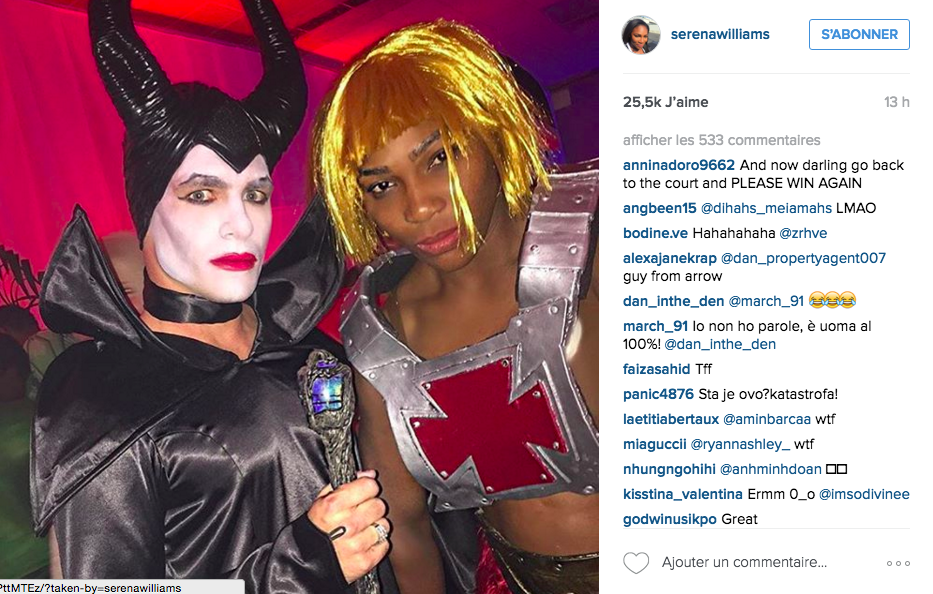 After all, she's still the world number 1.
11- Garbine Muguruza (+3).
The Caracas-born Spaniard played football this week to get ready for the BNP Paribas Fed Cup play-offs.

A success as the Spaniards defeated Italy 4-0.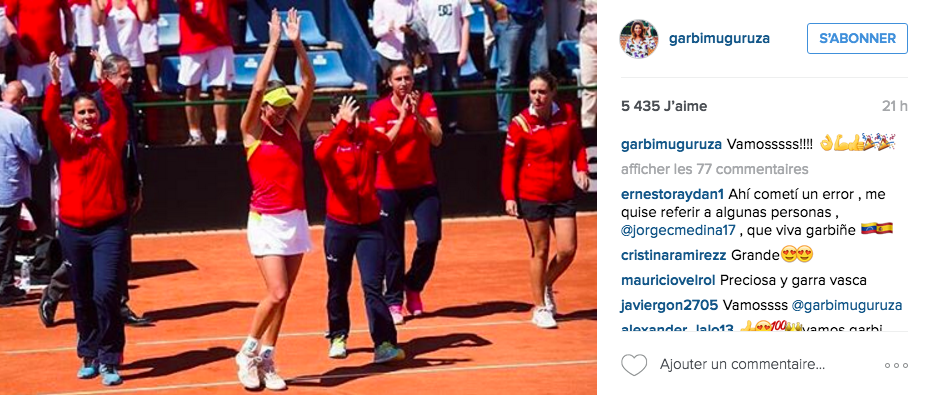 12- Caroline Wozniacki (NE).
After having withdrew in Istanbul because of an ankle injury, Caroline Wozniacki prepared for her come-back. In the water…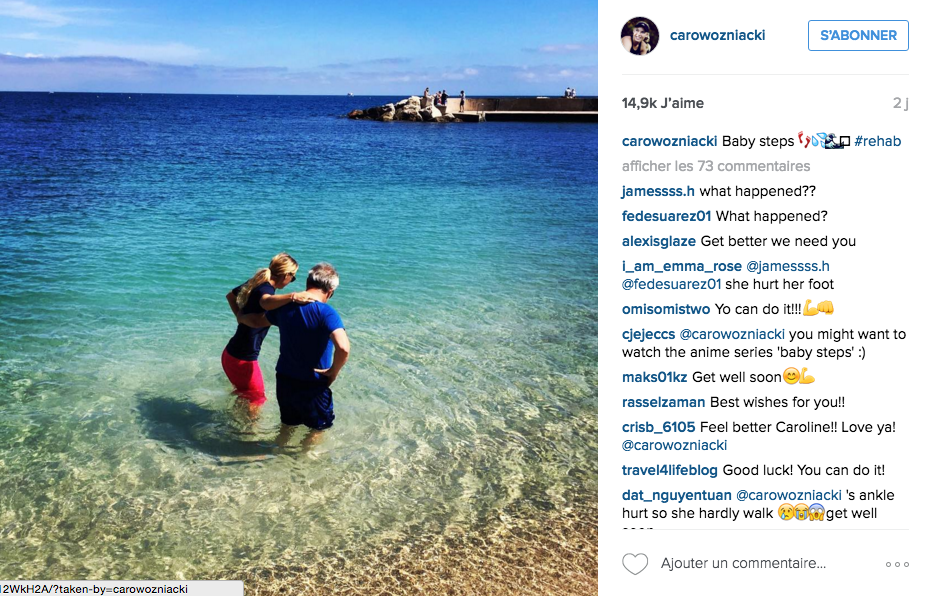 …and at the gym.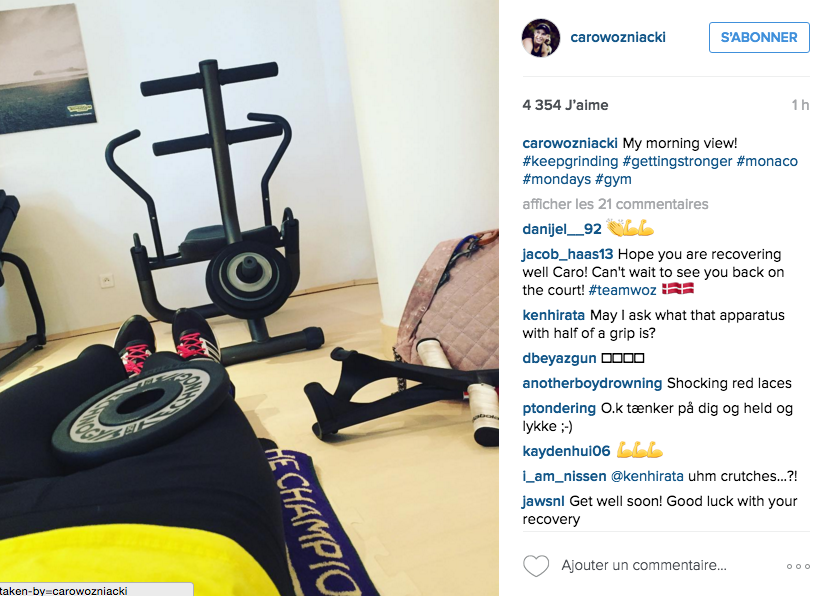 13- Agnieszka Radwanska (NE).
This week, Agnieszka became an ambassador of Poland for the football Euros in France.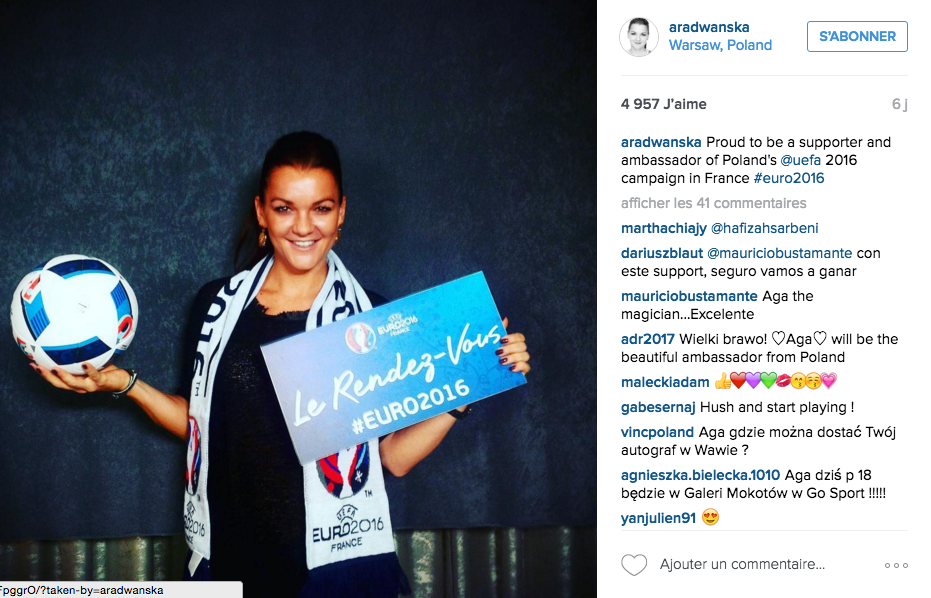 Other than that, she also listened to music.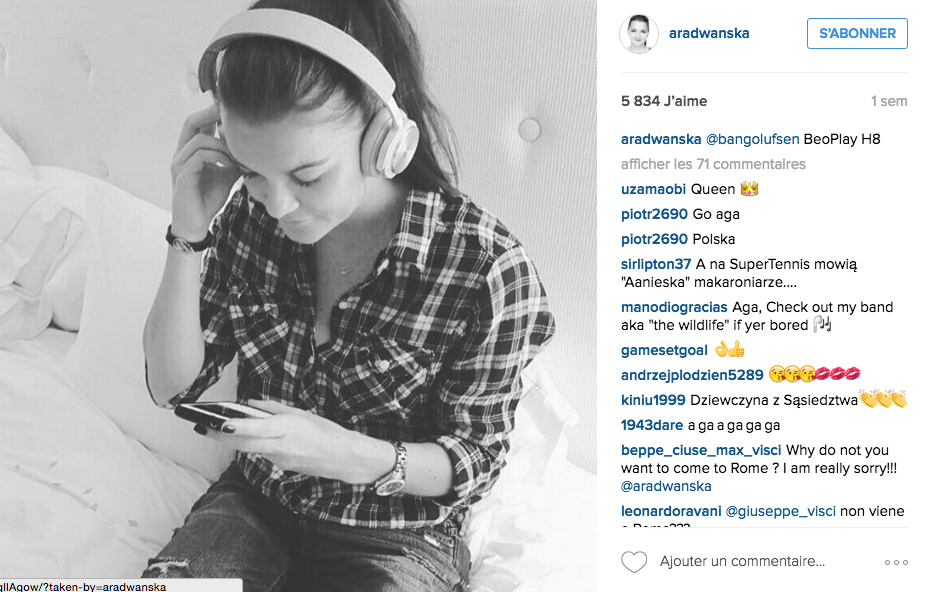 14- Benoit Paire (NE).
Defeated in three sets by Andy Murray in the third round at Monte-Carlo, Benoit Paire consoled herself by taking a walk with his girlfriend, french singer Shy'm.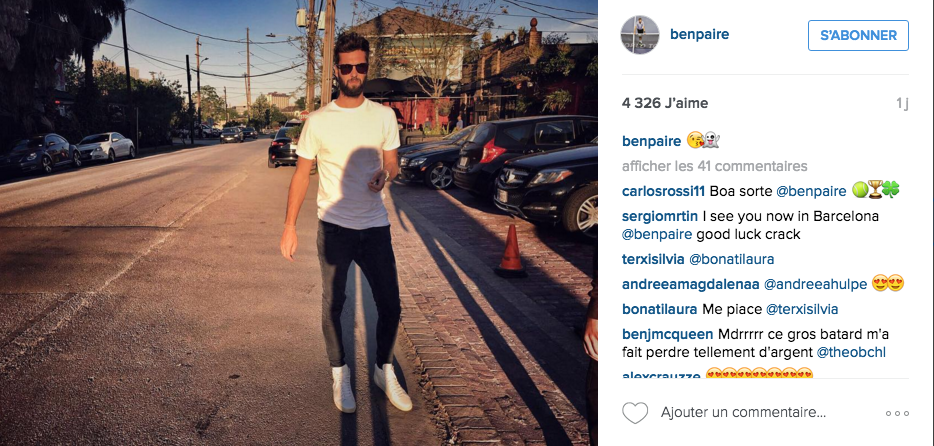 15- Irina Falconi (NE).
World number 92nd, the American Irina Falconi won her first title in Bogota against the Spaniard Silvia Soler-Espinosa Bogota (6-2, 2-6, 6-4). Which deserved a nice picture.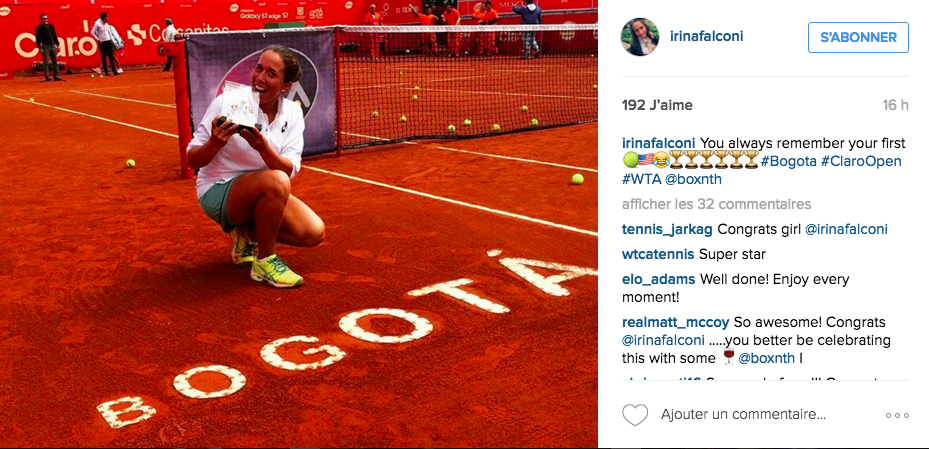 Probably her next profile pic.
Out :
Cibulkova, Berdych, Stephens, Monaco, Delbonis, Sharapova
By Antoine Mestres