A victorious German in Melbourne, an awkward moment, a pretty forward message to the cameraman and chocolate, the second week at Melbourne was full of surprises…
A victorious German in Melbourne, an awkward moment, a pretty forward message to the cameraman and chocolate, the second week at Melbourne was full of surprises…
1- Angelique Kerber (NE).
Germany had been waiting for a Grand Slam title since 1999, and Steffi Graff's win at Roland-Garros. Well it's now done, thanks to Angélique Kerber, winner of the Australian Open, having beaten Serena Williams in three sets, 6-4, 3-6, 6-4.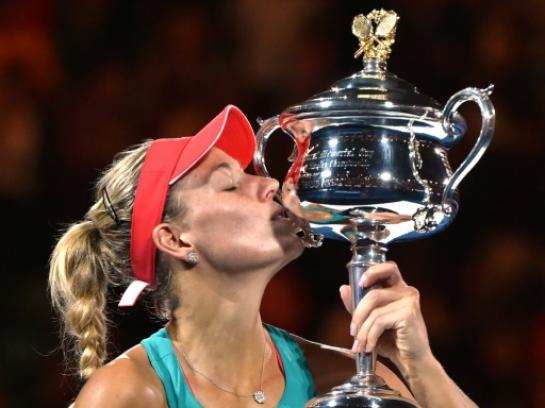 A huge achievement for the world number 6, who, until then, had only beaten the American once in six matches. To celebrate, she held her promise : like Jim Courier in 1992, she jumped in the Yarra, Melbourne's river, and had a few words after that : « the water was a bit cold. »
2- Novak Djokovic (+4).
He announced it seven years ago in this video, dug out by the Australian TV channel Seven Network : « My goal is to become world number one. » He shows it off a little bit more each day. Since the start of Roger Federer and Rafael Nadal's slow decline, Novak Djokovic is the new world tennis boss. In the Australian Open final, the Serb didn't do Andy Murray any favor (6-1, 7-5, 7-6) and won his eleventh Grand Slam title.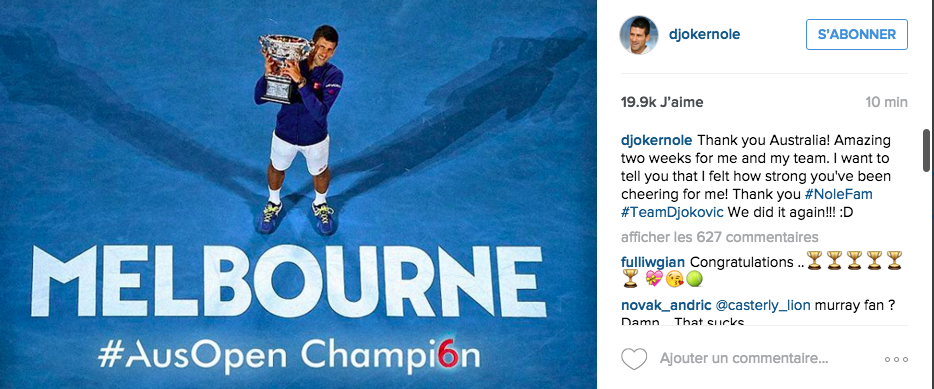 With some beautiful passing shots…
…and the traditional walkabout.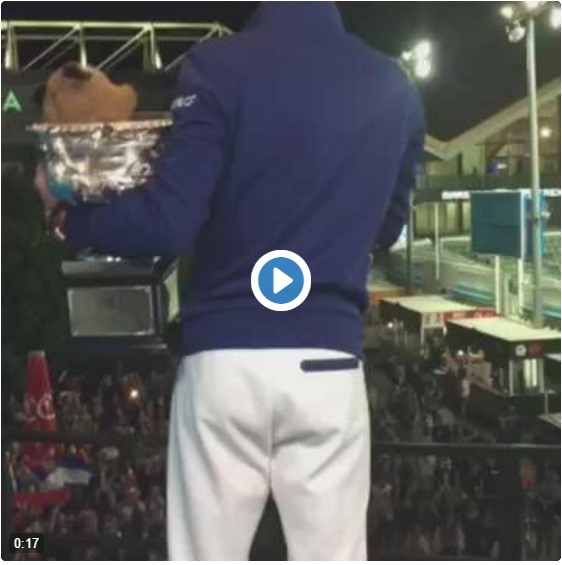 3- Andy Murray (-2).
The day before his final, Andy Murray was in the stands at 1 a.m to support his brother Jamie, who was playing the doubles final.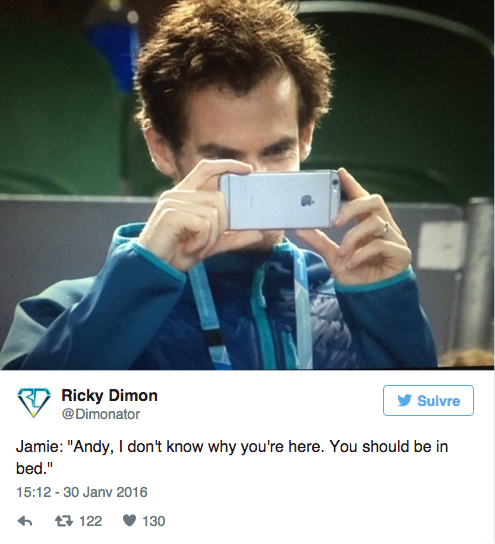 The next day, he lost his fifth final at the Australian Open ? What will remain of the Scot's fortnight ? A few points, like this passing shot against David Ferrer, in the quarter-finals.
And a record, for the first time ever, two brothers have reached a Grand Slam final in the singles and the doubles.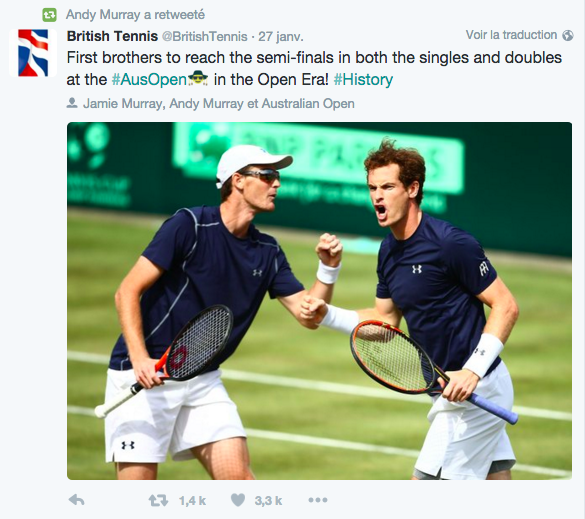 4- Serena Williams (NE).
Serena was the final's huge favorite. In the previous rounds, she had only lost an average of 2,6 games per set. But she lost after two hours of a very intense fight against Angélique Kerber. And Serena showed herself very honorable. After the match point, she went and hug her opponent of the day on the other side of the court…
Maybe because she missed her dog, who passed away recently ?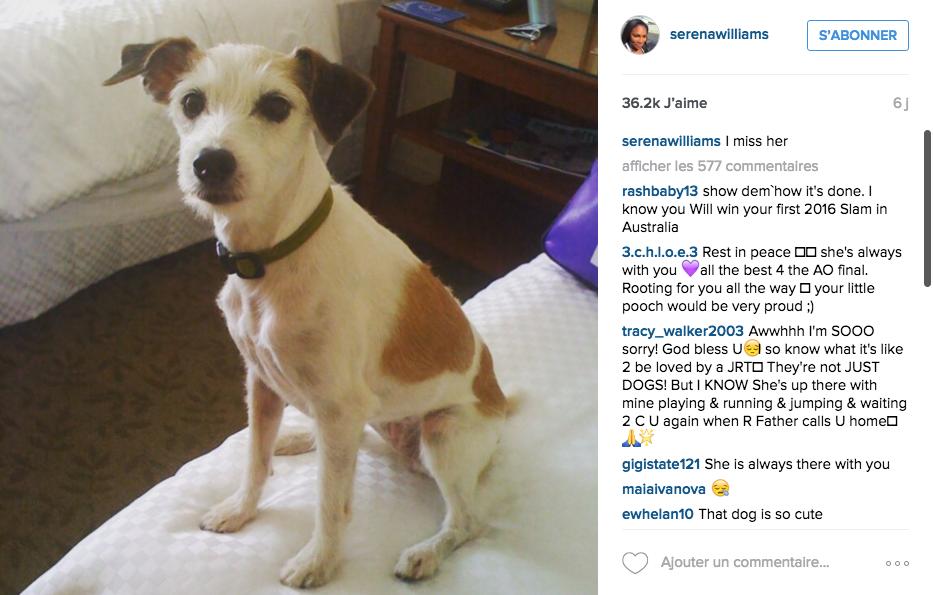 5- Eugénie Bouchard (NE).
Defeated 6-4, 6-2, by Agnieszka Radwanska in the second round of the Australian Open, Eugénie Bouchard quickly went back to training.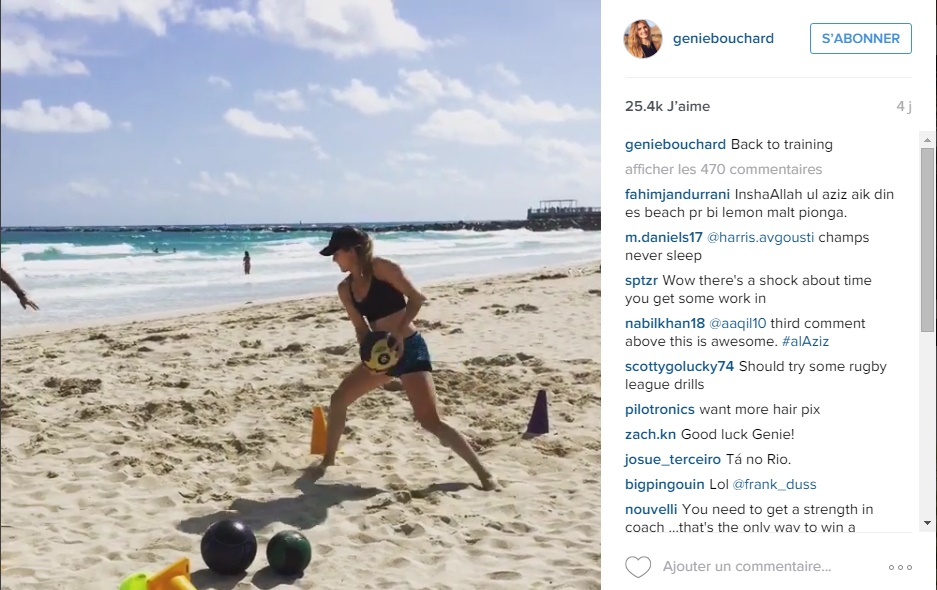 But most importantly, she felt the need to start again with a clean slate, just like after a breakup, and headed out to the hairdresser…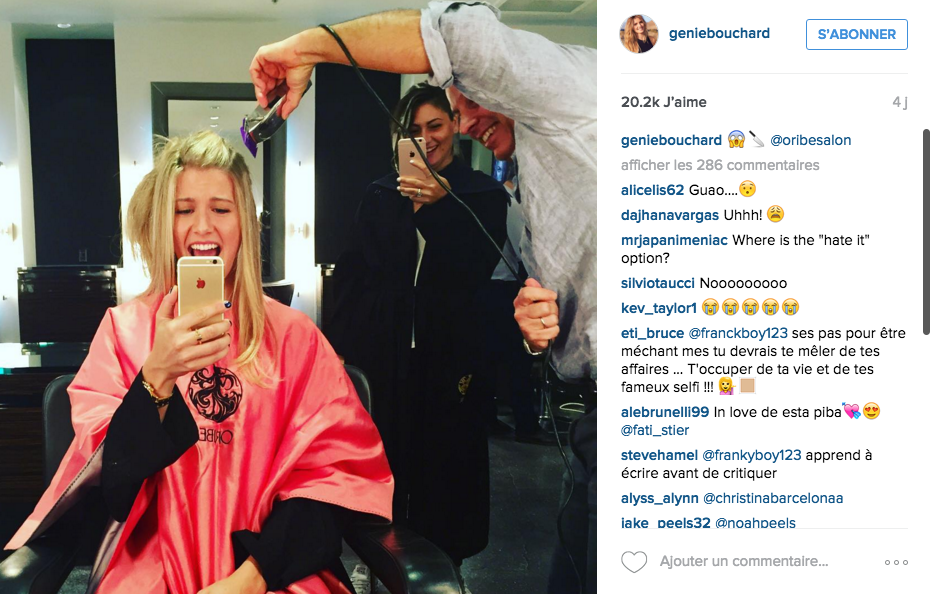 . …who tried a « Miley Cirus » style haircut.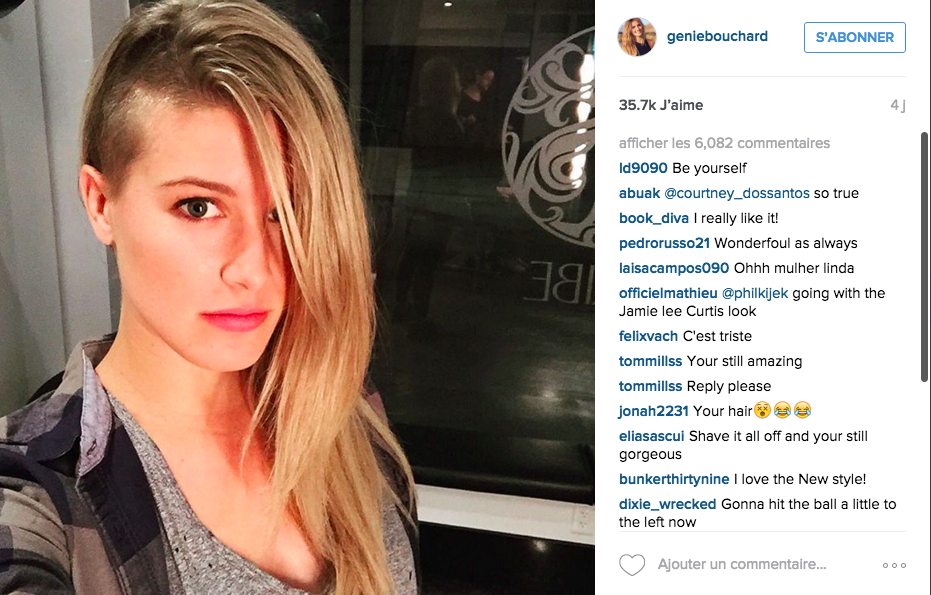 New looks for a new life ?
6- Roger Federer (+4).
Defeated in the semi-final by a ruthless Novak Djokovic, Roger took the time to treat the Rod Laver Arena audience once again….
…and even told a cameraman to move out of his way.
7- Victoria Azarenka (+6).
Victoria Azarenka has lived a pretty awkward moment after her win over Barbora Strycova, in the fourth round of the Australian Open. After having asked the audience if her favorite American football team, the Denver Broncos, had qualified for the Superbowl, the Belarusian celebrated, alone, while the court was turning completely silent.
An awkward moment, followed by an elimination in the next round against the future winner, Angélique Kerber. But Victoria has apparently quickly moved on…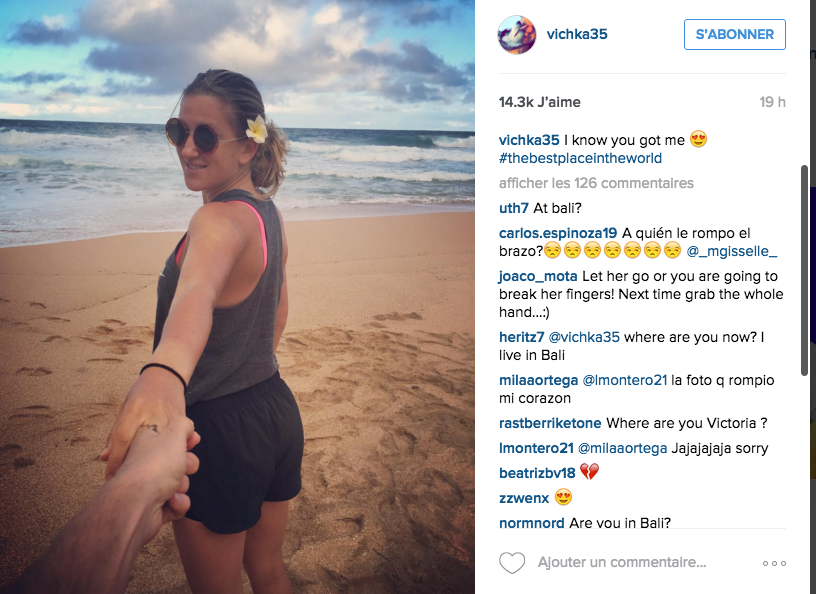 8- Maria Sharapova (+3).
Maria Sharapova hadn't won a set against Serena Williams since 2008. And her run hasn't improved in Australia. In the quarter finals and in two straight sets, the Russian has lost for the 19th time in 21 matches against the American. So Maria took things in hand : she posed with sweets from her own brand, « Sugarpova »…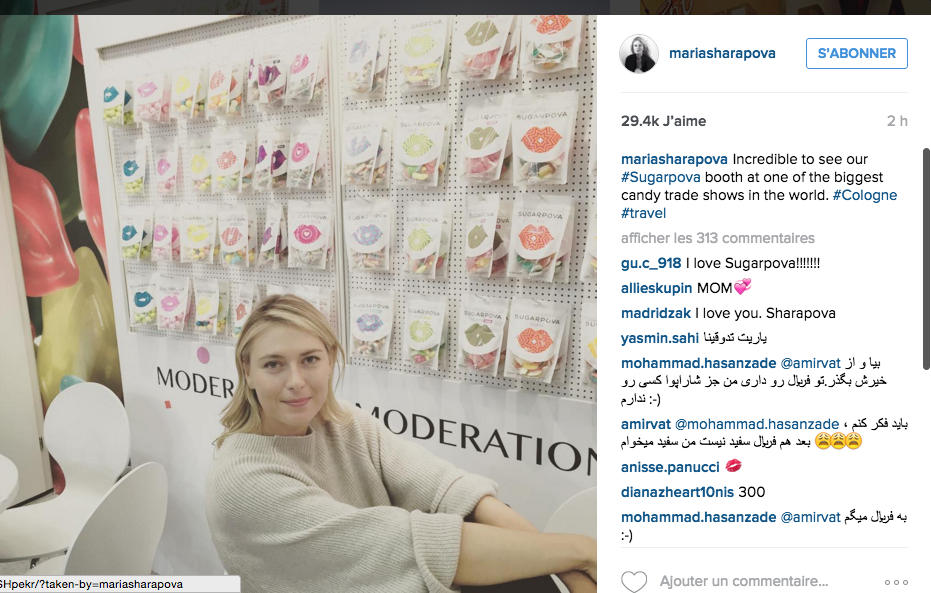 …and announced that she will soon launch a range of chocolates. A remedy who has proved to be useful to console herself of certain disappointments. Meanwhile, she says goodbye to Melbourne.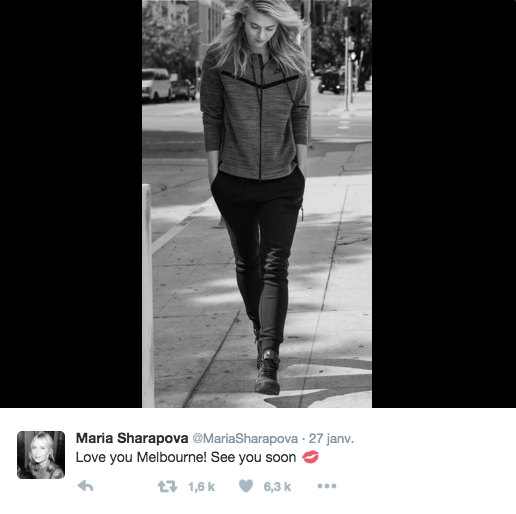 9- Johanna Konta (NE).
Johanna Konta, world number 47, isn't only the first British female player to qualify for a Grand Slam semi-final since 1984, she also possesses three passports : British, Australian, and Hungarian. « I mean, I'm pretty much the female version of Jason Bourne », she laughed. Which was worth Andy Murray's compliments…

...and a few acknowledgements.


10- Garbine Muguruza (-6).
32 unforced errors in 17 games, the world number 3 completely missed out on her third round at the Australian Open, against Barbora Strycova. So she went back home…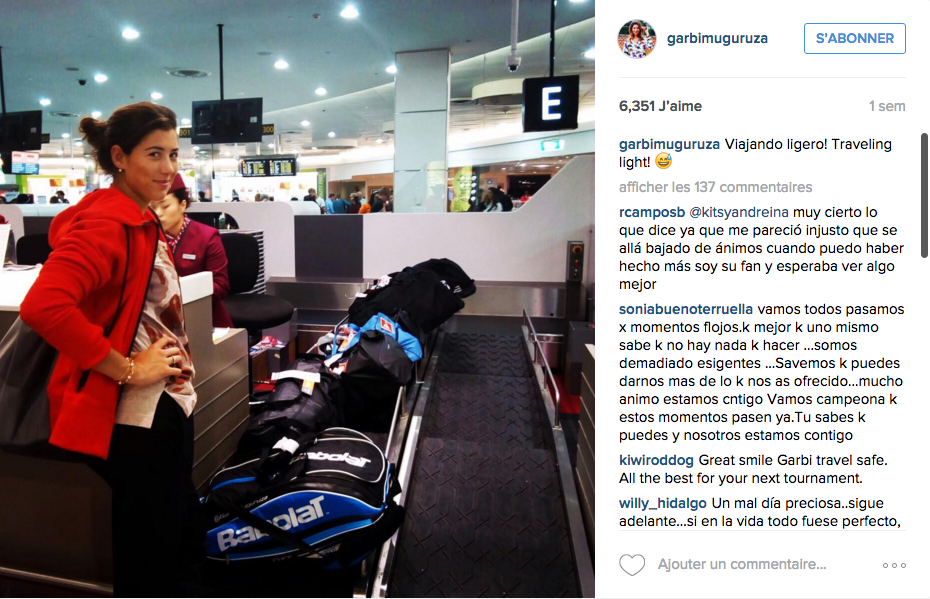 …photographed her new sneakers…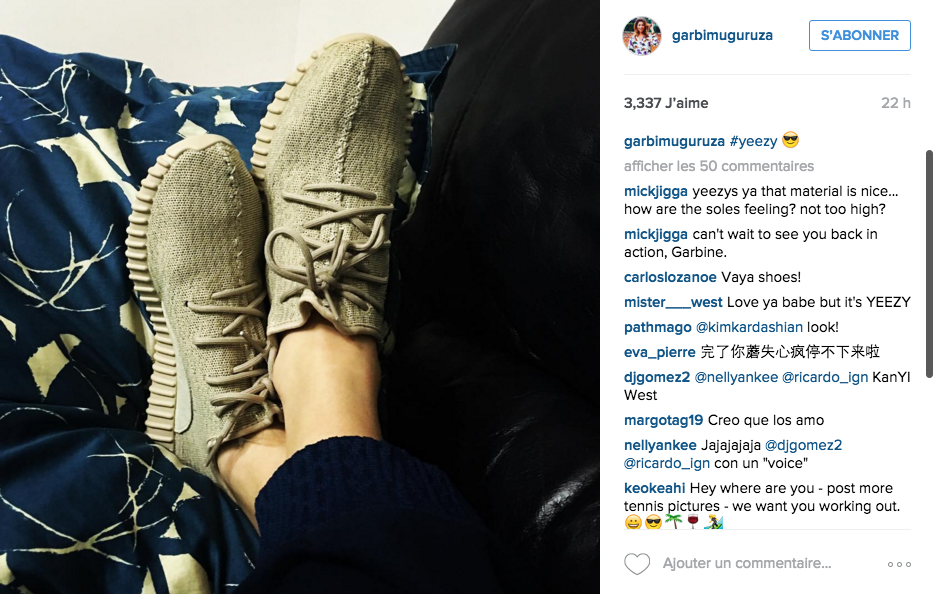 …and went back to training…in the cold.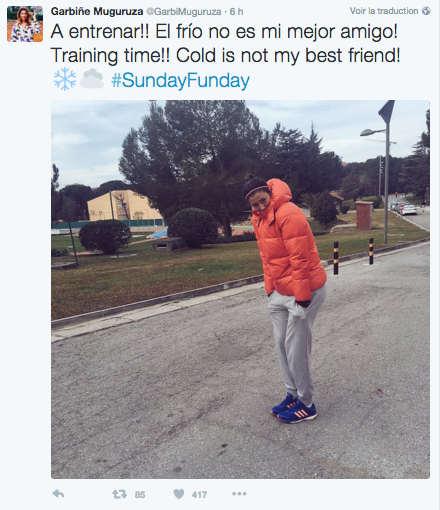 11- Benoit Paire (NE).
The french player likes to get things straight on Instagram. He has proven it after his defeat in the first round of the Australian Open with a message to his haters…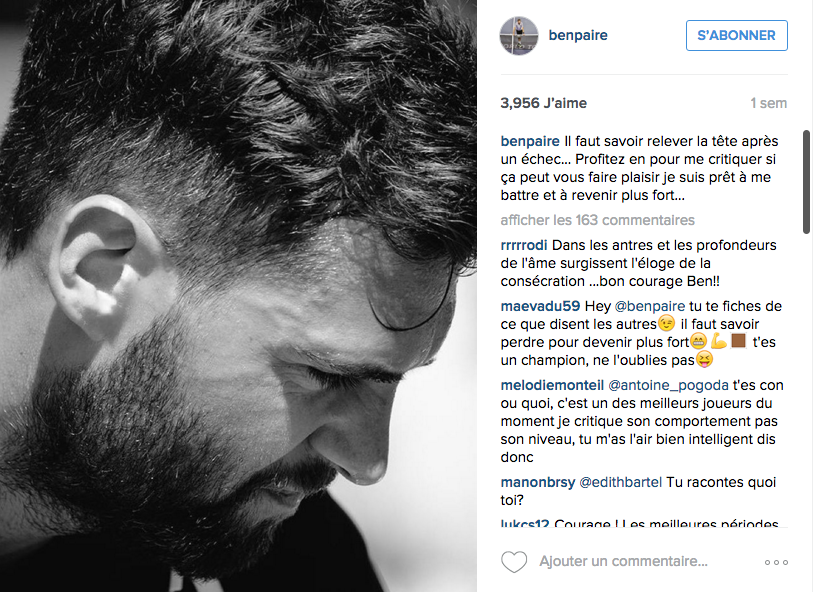 …and he was also keen to remind them that he doesn't need tennis to be happy.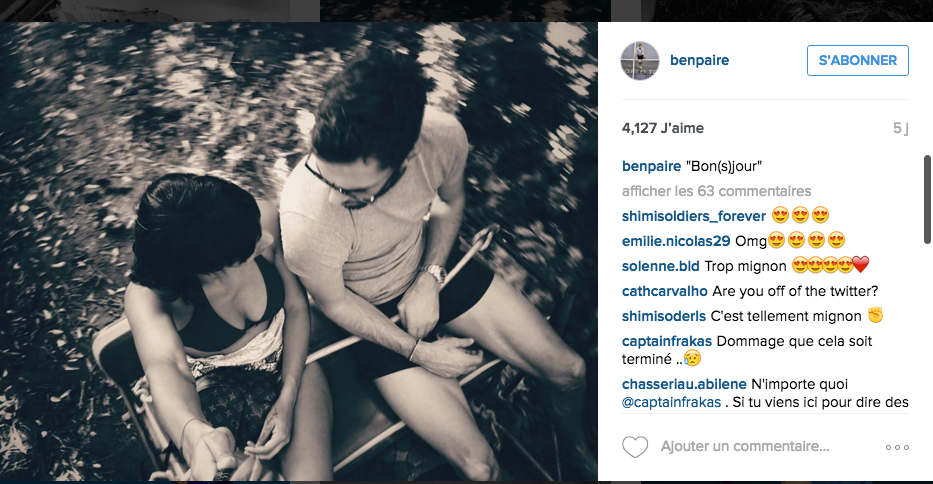 12- André Agassi (NE).
Who else than André Agassi to give us hair advice ? No one.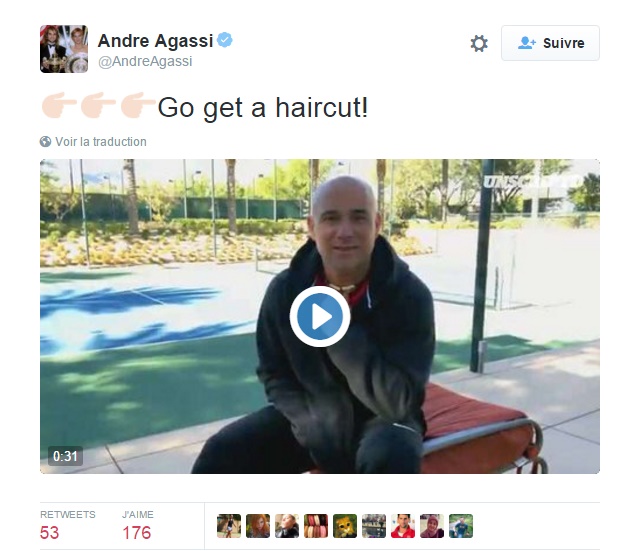 By the way, the American, in a chatty mood, applauded Steve Kerr's return on the Golden State Warriors' bench…

…and philosophized.

13- Fabio Fognini (+2).
Fabio lost against Gilles Müller in the second round of the Australian Open, so he went back to Flavia Pennetta…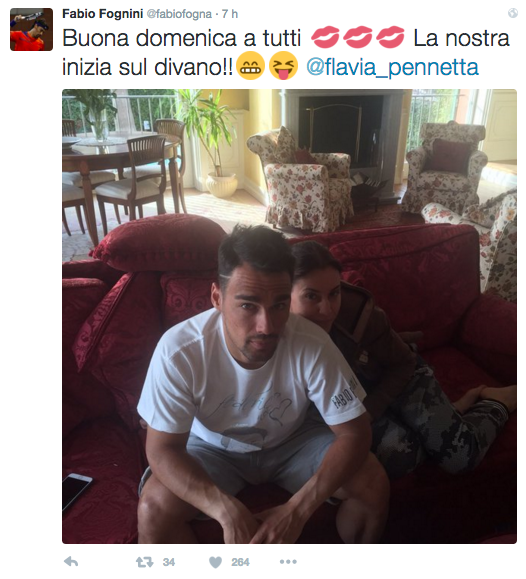 …just to spend some good time before going back to training.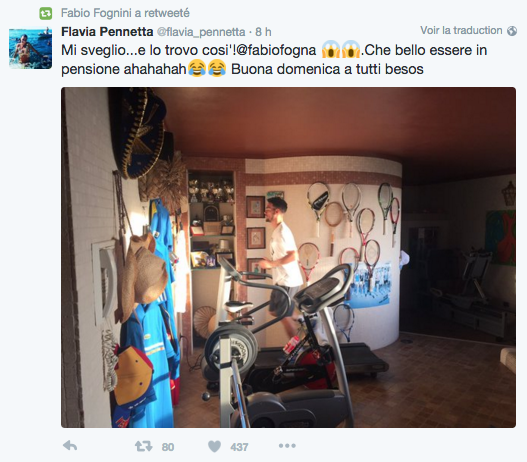 14- Caroline Wozniacki (NE).
How do you bounce back from a first round defeat against the Kazakh Yulia Putintseva ? A birthday message…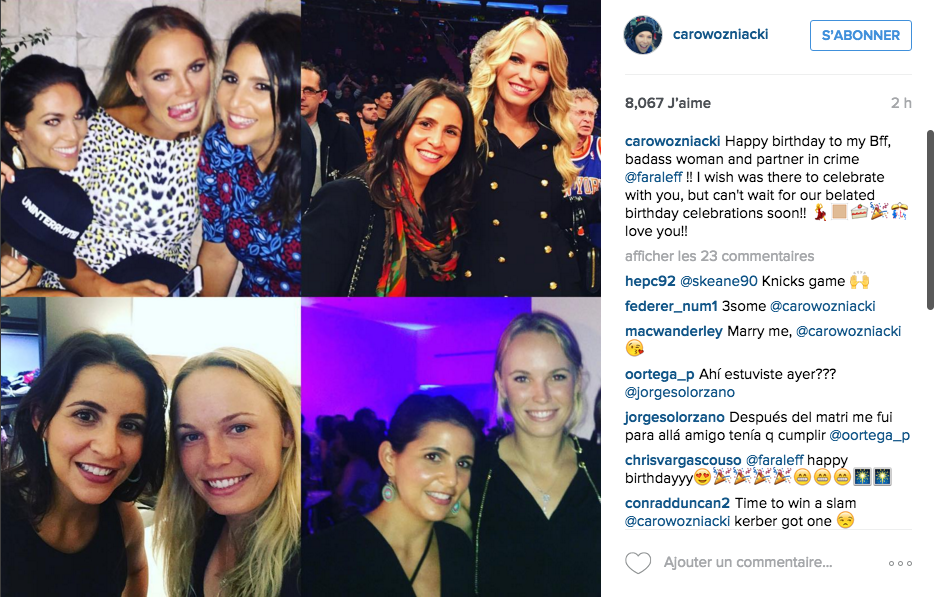 …a selfie with a hat…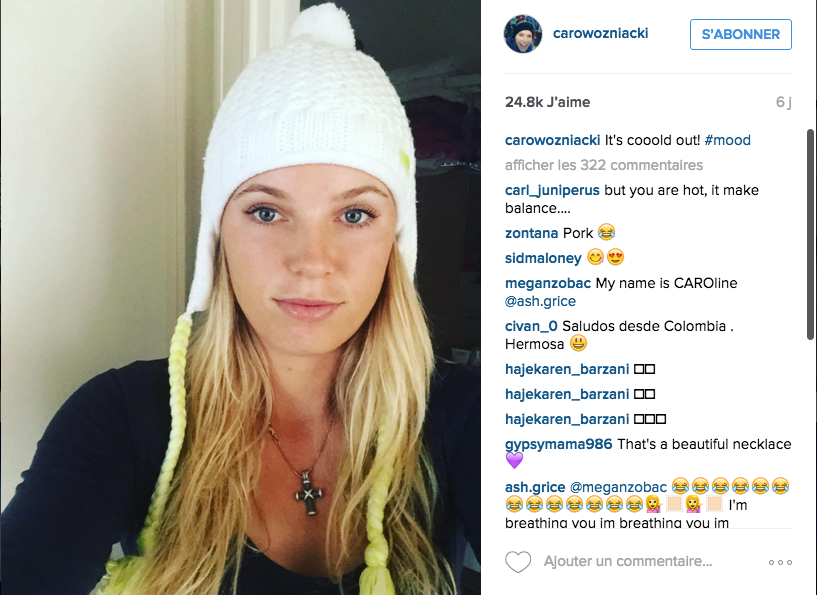 …a Liverpool game…

…and a bit of time in the mountains.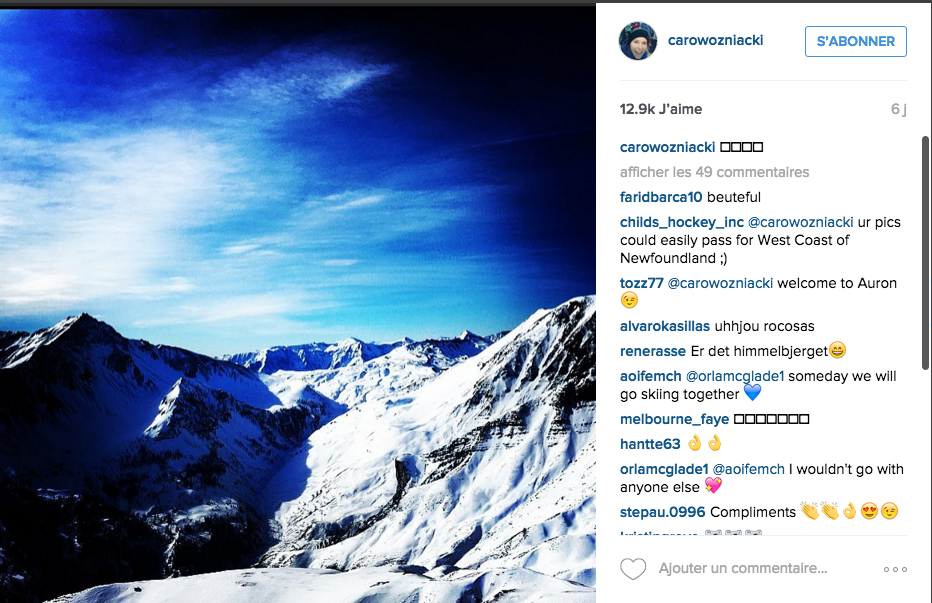 15. Rafael Nadal (NE).
Rafael Nadal is already back on clay and he made sure to let everyone know.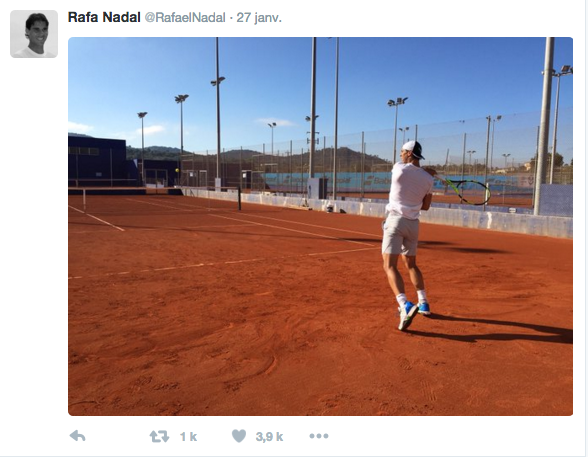 Out :
Tsonga, Hewitt, Kyrgios, Ivanovic, Bencic, Raonic, Isner, Radwanska
By Antoine Mestres