Easy winner of the BNP Paribas Masters in Bercy, Novak Djokovic confirmed his hold on the tour. He's therefore on top of the funny WeAreTennis ranking this week.
Easy winner of the Bercy BNP Paribas Masters, Novak Djokovic confirmed his hold on the tour. Meanwhile, Maria Sharapova and Ana Ivanovic fought over an honorific title, Benoit Paire talked about love and Serena Williams ran after a thief...
1- Novak Djokovic (NE).
In the final of the Bercy BNP Paribas Masters, Novak Djokovic only left six games to Andy Murray and confirmed that the tour was his.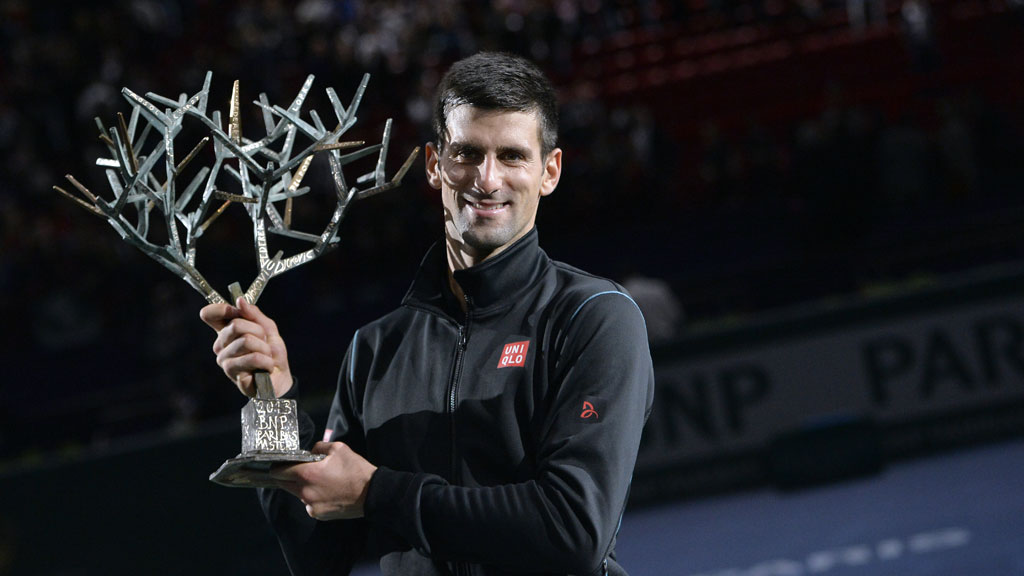 Meanwhile, he offered a racquet to a ball boy...
…And danced the Macarena with a supporter from the We Are Tennis fan academy.
Yes, Novak always loves to put on a good show.
2- Ana Ivanovic (NE).
The day of her 28th birthday…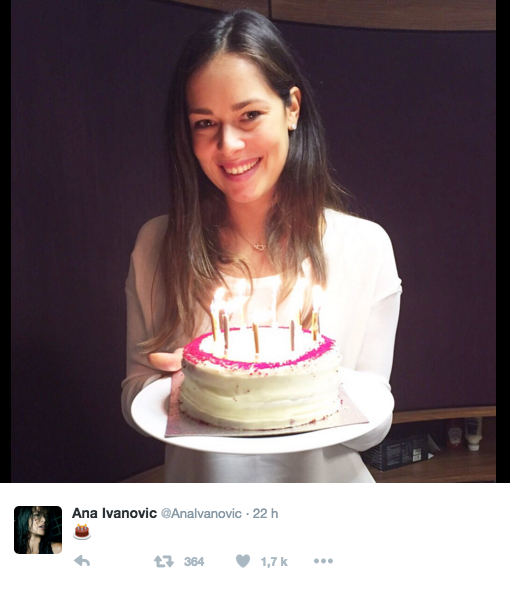 ... Ana Ivanovic found out she had been elected, according to a survey by the Italian website Victoria Milan, the most beautiful player of the tour. With 24% of the vote, she came ahead of Maria Sharapova (21% of votes) and Eugenie Bouchard (19%). The day before, she posed for Rolex with Grigor Dimitrov, Sharapova's ex.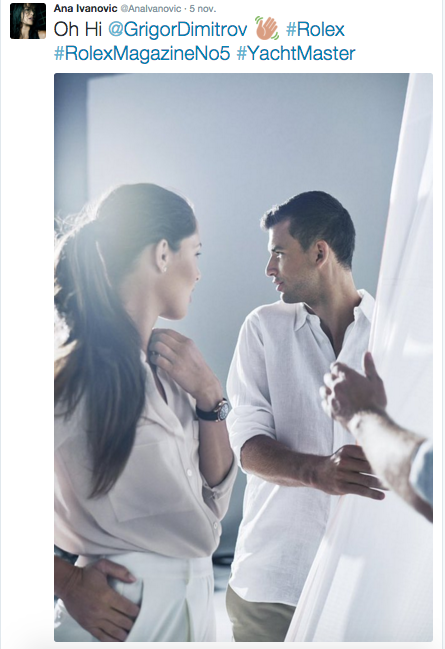 Oh well...
3- Serena Williams (+2).
Is it really a good idea to steal Serena Williams' laptop? The answer is no. The proof in image in a restaurant in San Francisco.
And in the text on Serena's Facebook.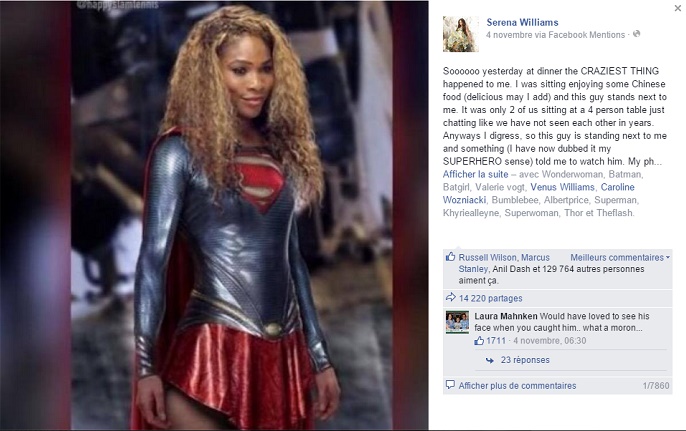 4- Maria Sharapova (+3).
Ana Ivanovic elected prettiest girl on the tour? Maria Sharapova answered with the announcement of an autobiography...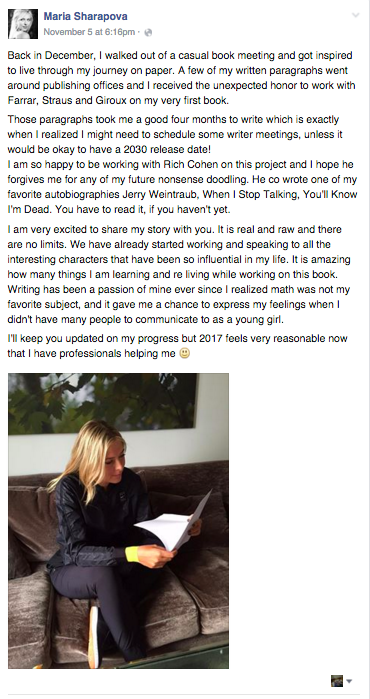 ...A little bit of mountain...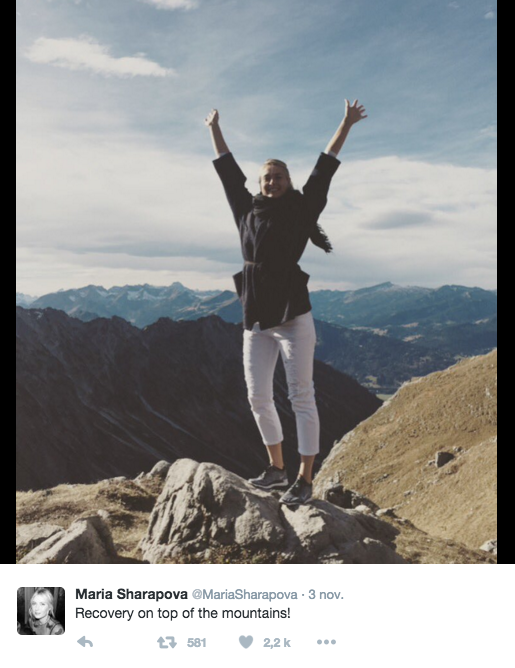 ...And a walk in the wild.
5- Benoit Paire (+5).
An entry in the top 20, an old-school volley...
…A kiss…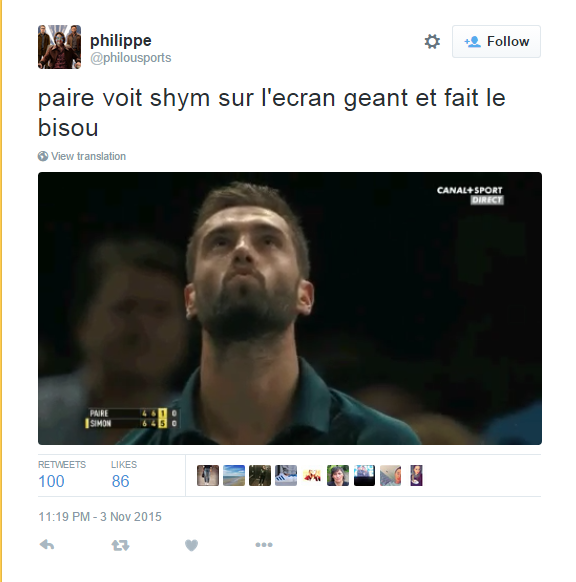 ... and lots of love: welcome to the wonderful world of Benoit Paire, who will now be able to go on holiday. "I look forward to going on holiday! But it will be short because there is another person who plays a show and I'd like to see it! One at a time (smile),"he said in the wake of his defeat in the second round of the Bercy BNP Paribas Masters.
6- Stanislas Wawrinka (NE).
Shut out in the third set of his semi-final against Novak Djokovic at Bercy, Stanislas Wawrinka should have ordered another coffee, as against Rafael Nadal in the quarterfinals, which made everyone laugh.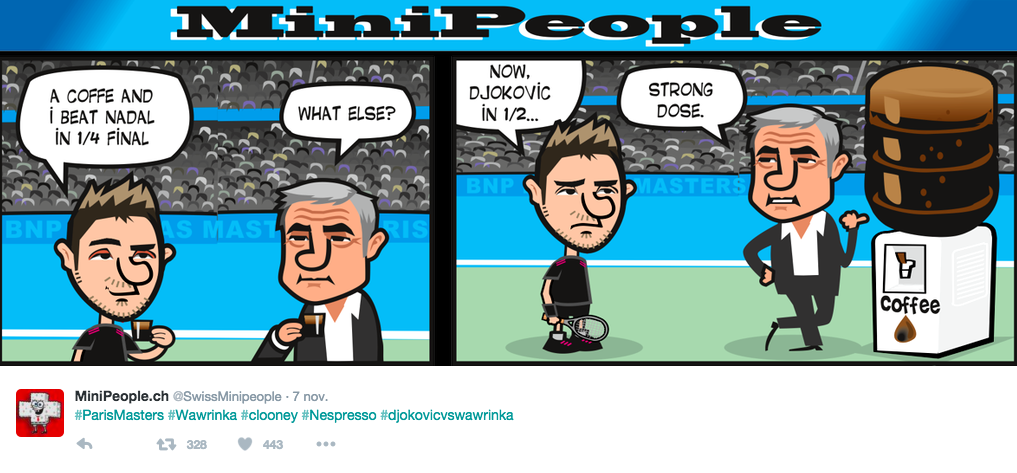 7- Andy Murray (NE).
Attacked by a tennis ball, Andy Murray quickly forgave the guilty lady: a ball girl.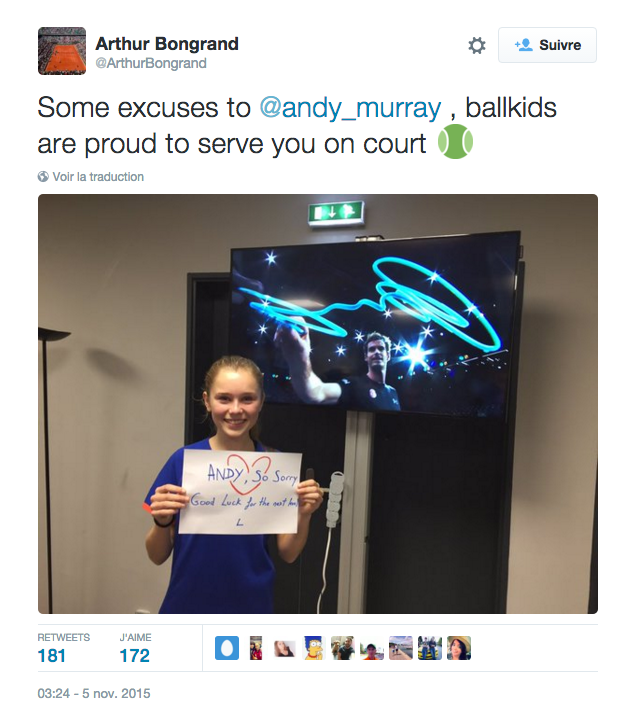 Before being swept by Novak Djokovic in the final of the Bercy BNP Paribas Masters.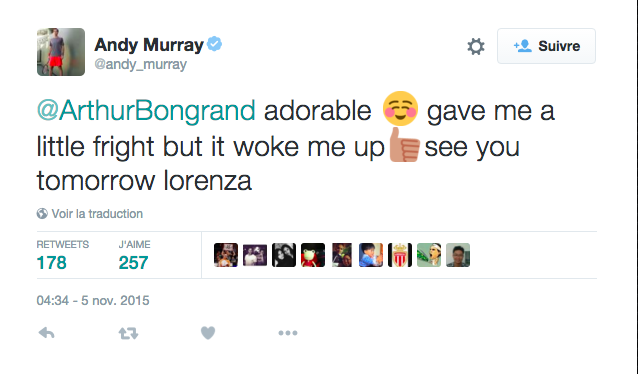 8- Frances Tiafoe (NE).
Frances Tiafoe, great 17-year-old hope of US tennis lived a very awkward moment at the Charlottesville challenger, at the end of an anecdotic point.
Fortunately, no one was there to see it. Except for the camera ...
9- Carlos Bernardes (NE).
During the Djokovic-Berdych quarterfinal at the BNP Paribas Masters, the chair umpire Carlos Bernardes gave a lesson to the ball boys ...
...Before being acclaimed by the public.
10- Eugénie Bouchard (NE).
In full legal battle with the US Tennis Federation because of a slip in the changing rooms at Flushing Meadows that caused her a concussion, Eugenie decided to be a little lighter with a childhood photo...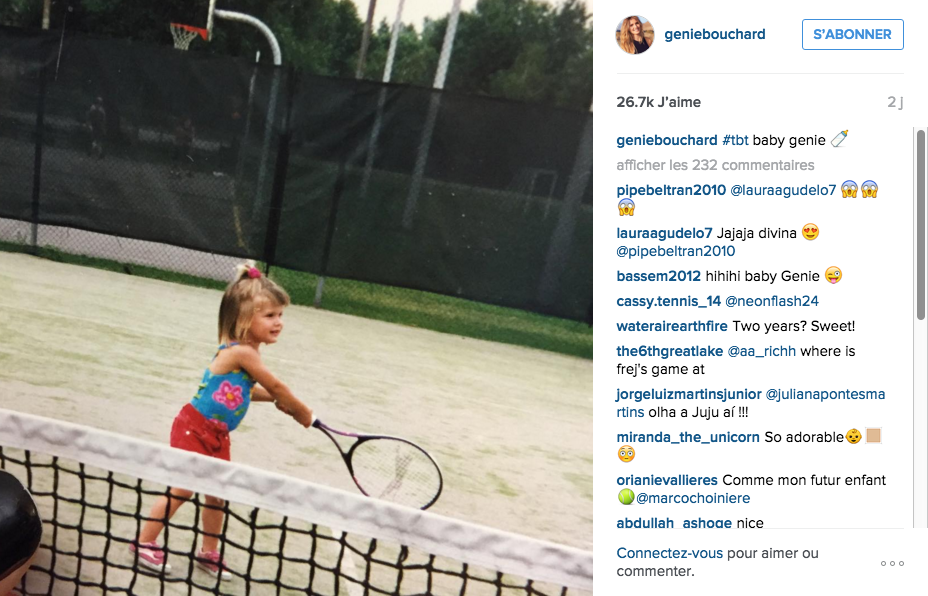 ...And a fall in the snow.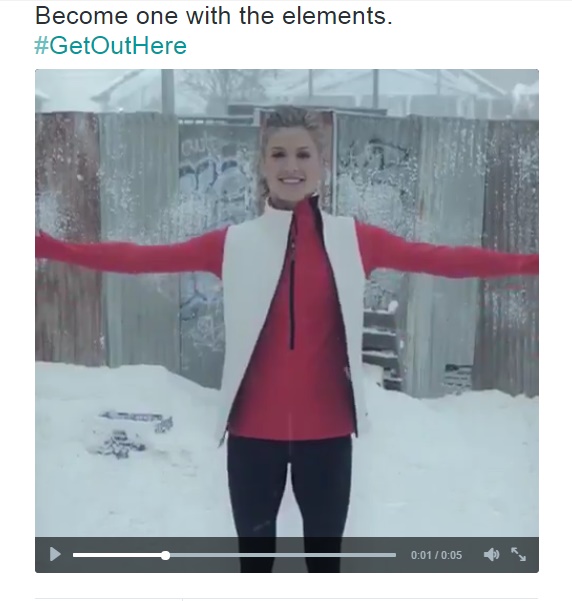 11- Fabio Fognini (NE).
How to recover from a 6-2, 6-3 defeat in the first round of the Bercy BNP Paribas Masters against Bernard Tomic? Fabio Fognini has the key: a breakfast with his girlfriend, who recently retired, Flavia Pennetta...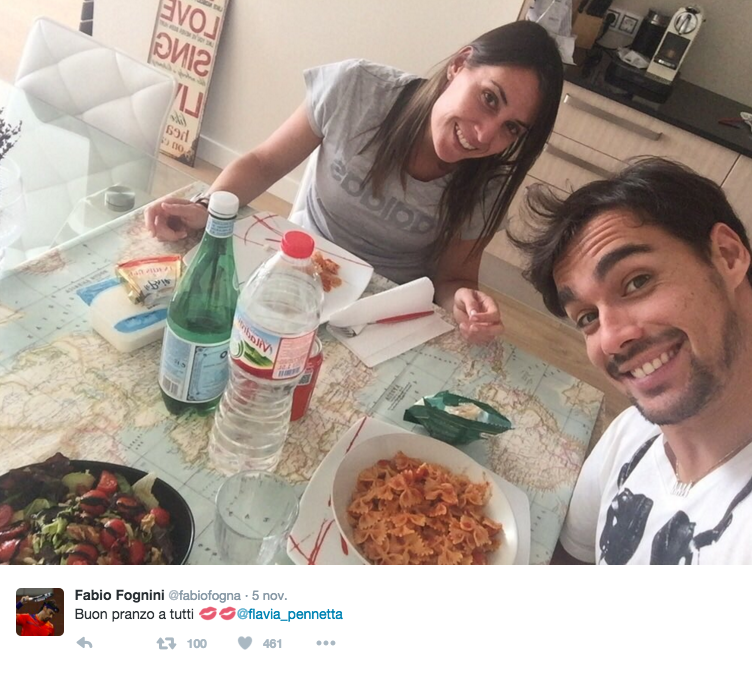 ...And a little ride on a motorbike with the Sky Racing Team.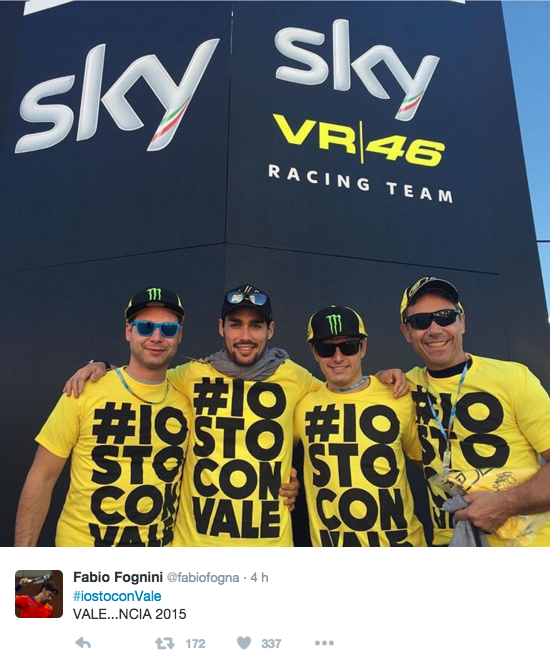 12- Venus Williams (NE).
Victorious in Zhuhai, China, against Karolina Pliskova (7-5, 7-6) on Sunday, the elder of the Williams sisters will be back in the top 10 for the first time since 2011. It was worth a selfie...

...And some acknowledgements.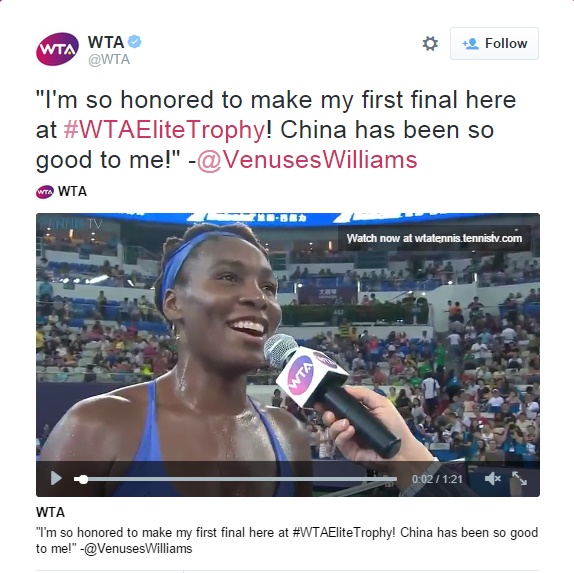 13- Victoria Azarenka (NE).
In the mountains…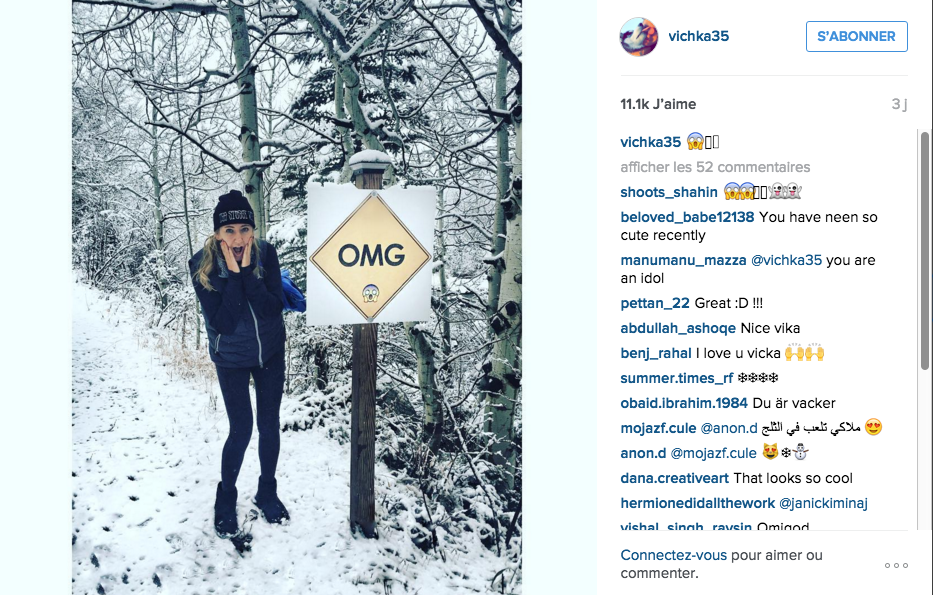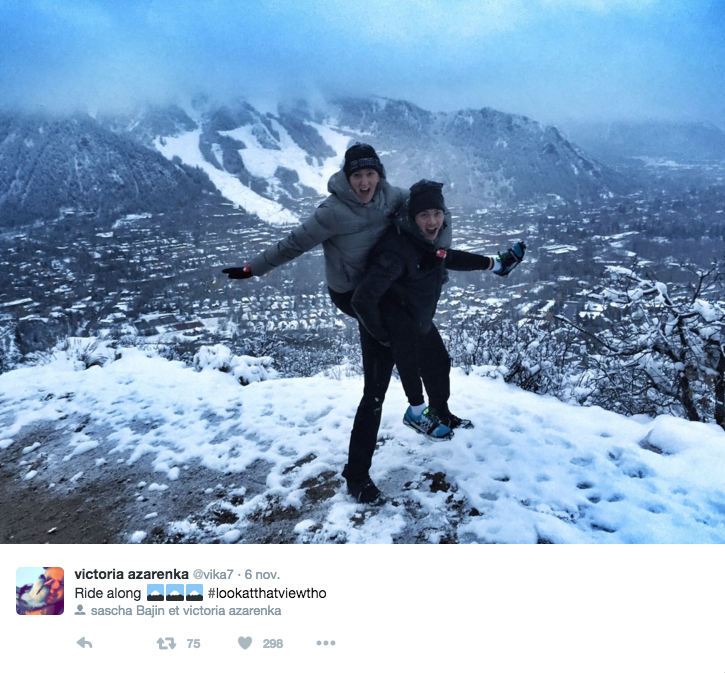 …Or in New York…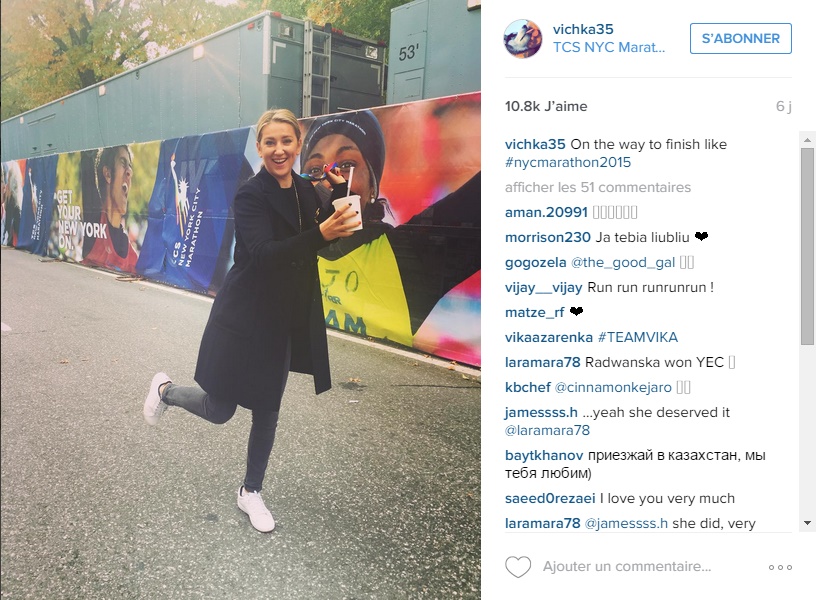 …Victoria Azarenka is having a good time, and loves a good set up.
14- Caroline Wozniacki (NE).
Caroline Wozniacki's Twitter account got hacked and sent strange messages to all her contacts...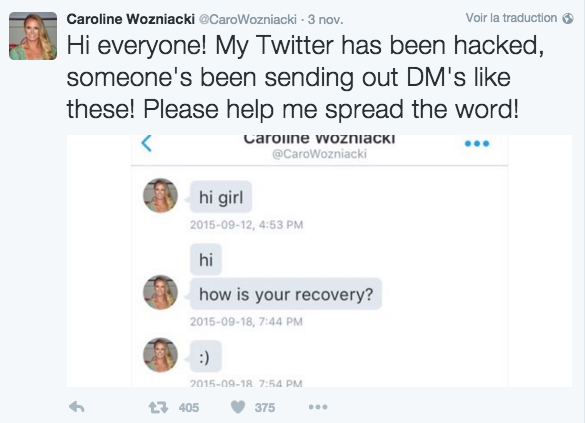 ...So she decided to get some air in Dubai.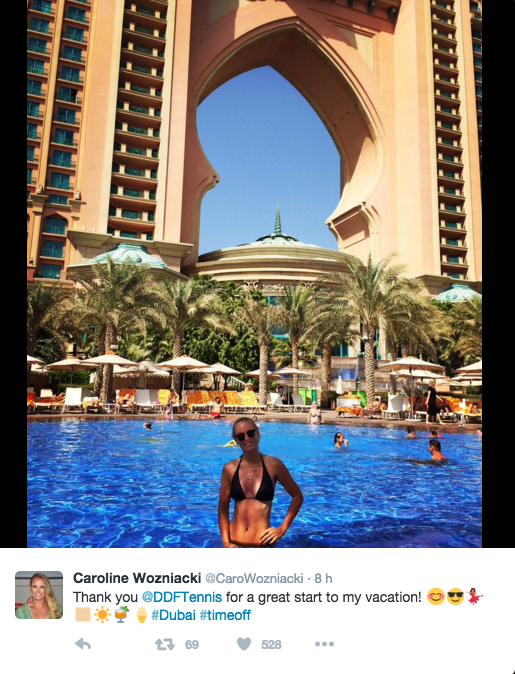 15- Petra Kvitova (-11).
Movember…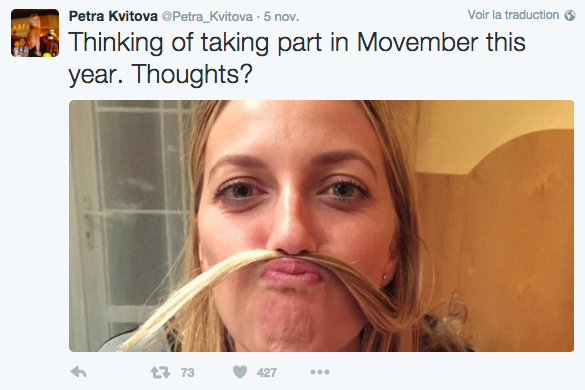 …A sunset…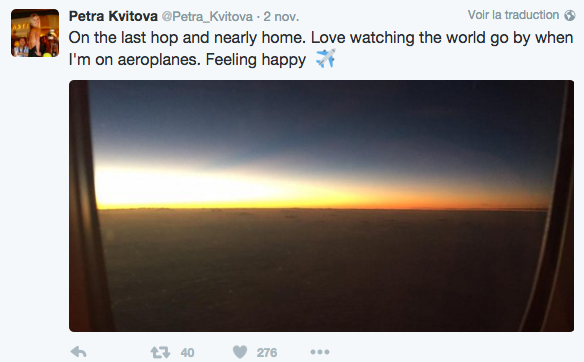 …And a brand new BMW…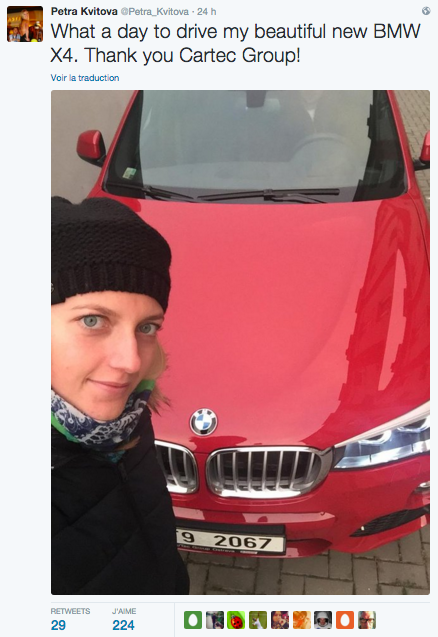 …Petra Kvitova has a nice life.
Out:
Federer, Nadal, Radwanska, Pennetta, Gasquet, Dimitrov, Muguruza, Sousa, Safarova, Hewitt, Agassi
By Antoine Mestres