We thought that her season was over but we were wrong. It was at the best time for the injuries of this champion to leave her alone since she intends to win the BNP Paribas WTA Finals of Singapore. And keep her first place in the WAT ranking!
Out of action for several weeks because of injuries, Maria Sharapova celebrated her return by a great victory at the BNP Paribas WTA Finals of Singapore. Behind, Gael Monfils made the show and Victoria Azarenka visited her favourite city, Paris!
1- Maria Sharapova (+3).
We didn't quite know where she was, after several weeks without playing, the fault to successive injuries to her right leg and left arm. But Maria Sharapova is an extraordinary competitor. She proved it by dominating the Polish player Radwanska for her opening match at the BNP Paribas WTA Finals of Singapore (4-6, 6-3, 6-4).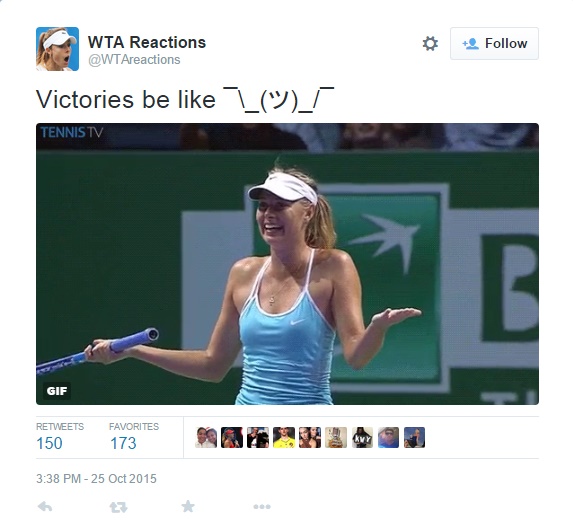 Before that, the Russian had reached Singapore aboard her second home: a plane. Inside, she enjoyed a beautiful suite where she watched the film "Entre amis" before taking a little nap.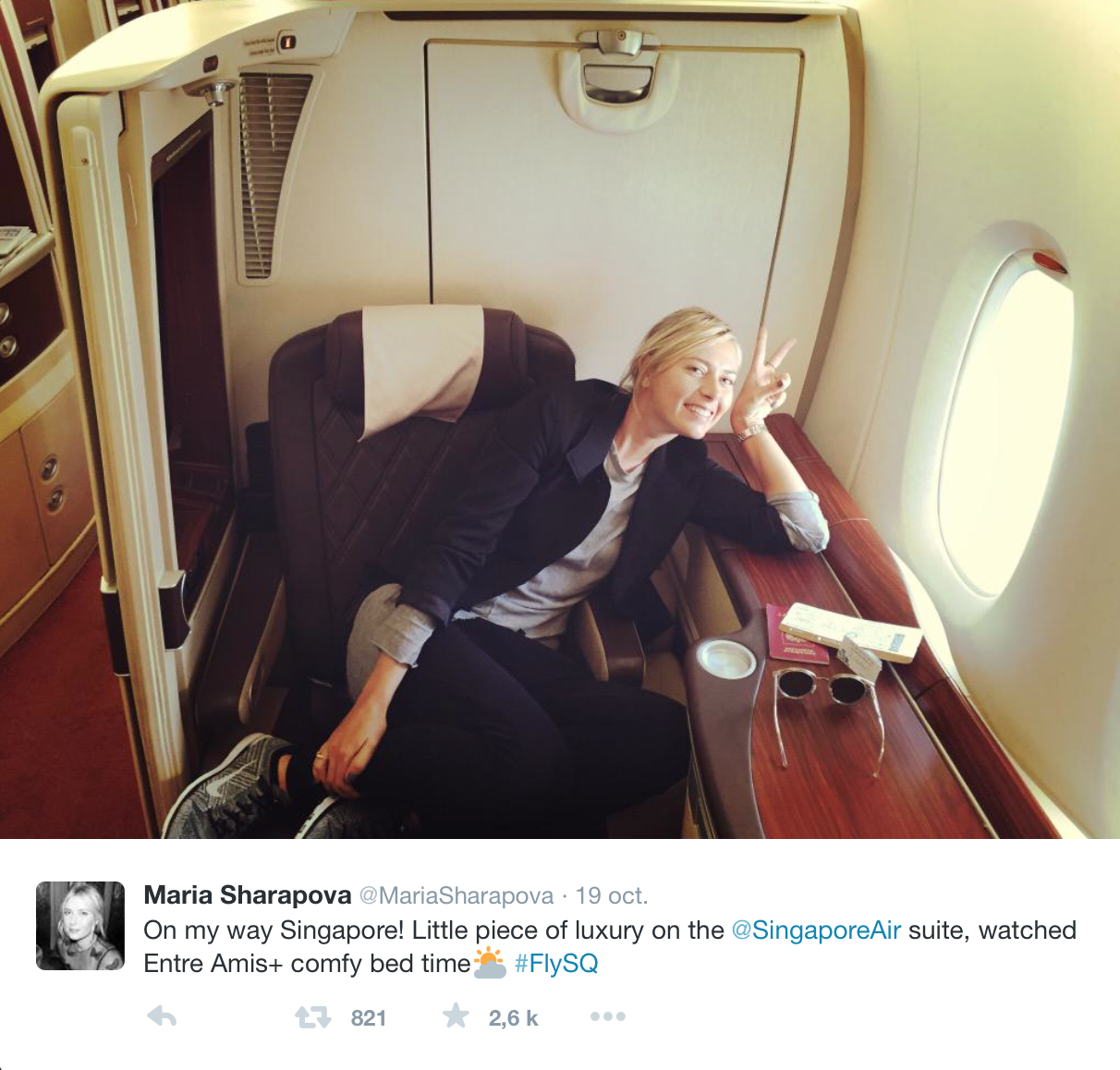 Upon arrival, Sharapova had a lovely surprise by discovering a large portrait of her.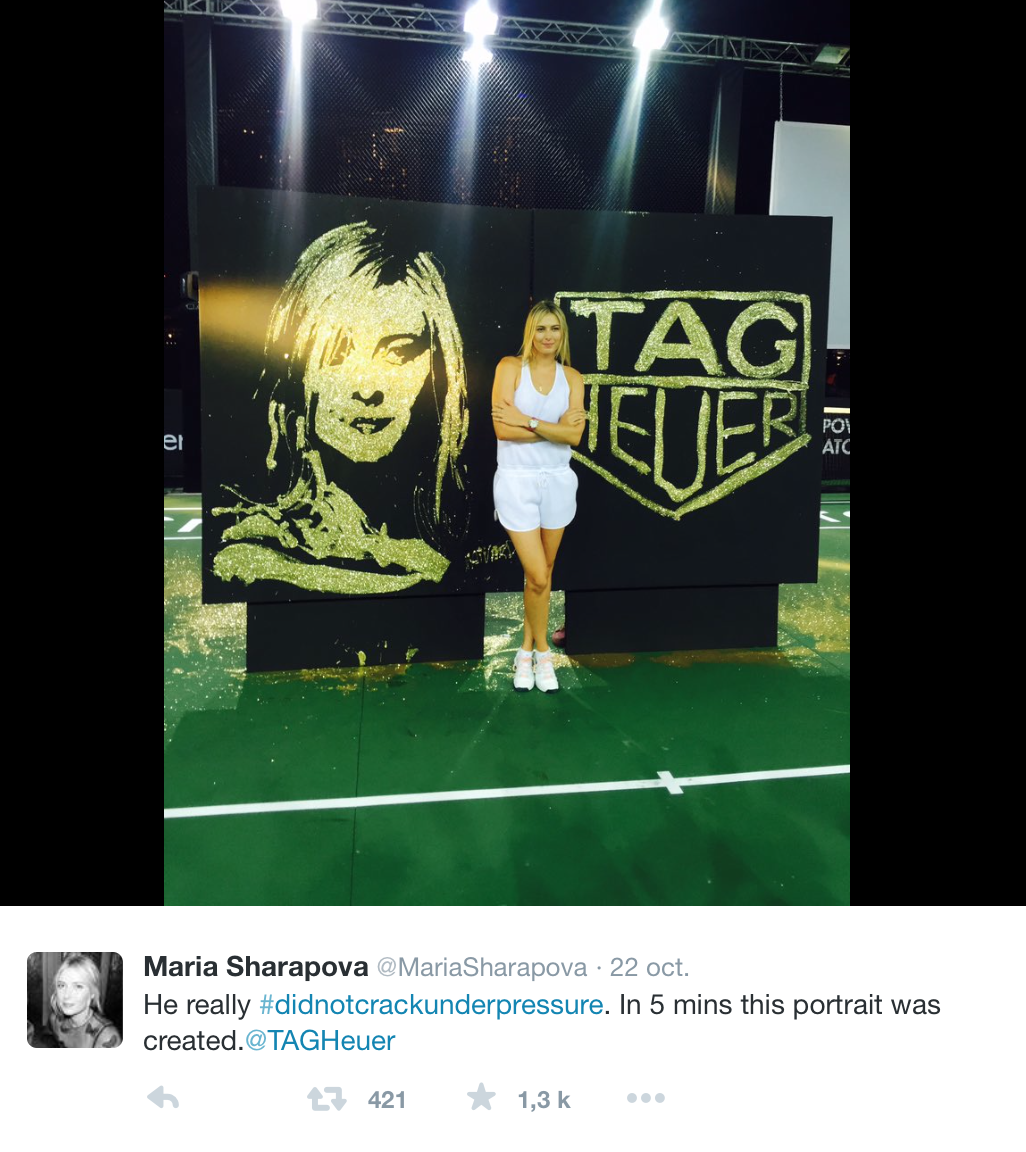 BNP Paribas WTA Finals of Singapore or not, the former world number one took the time to promote her brand of cream Supergoop.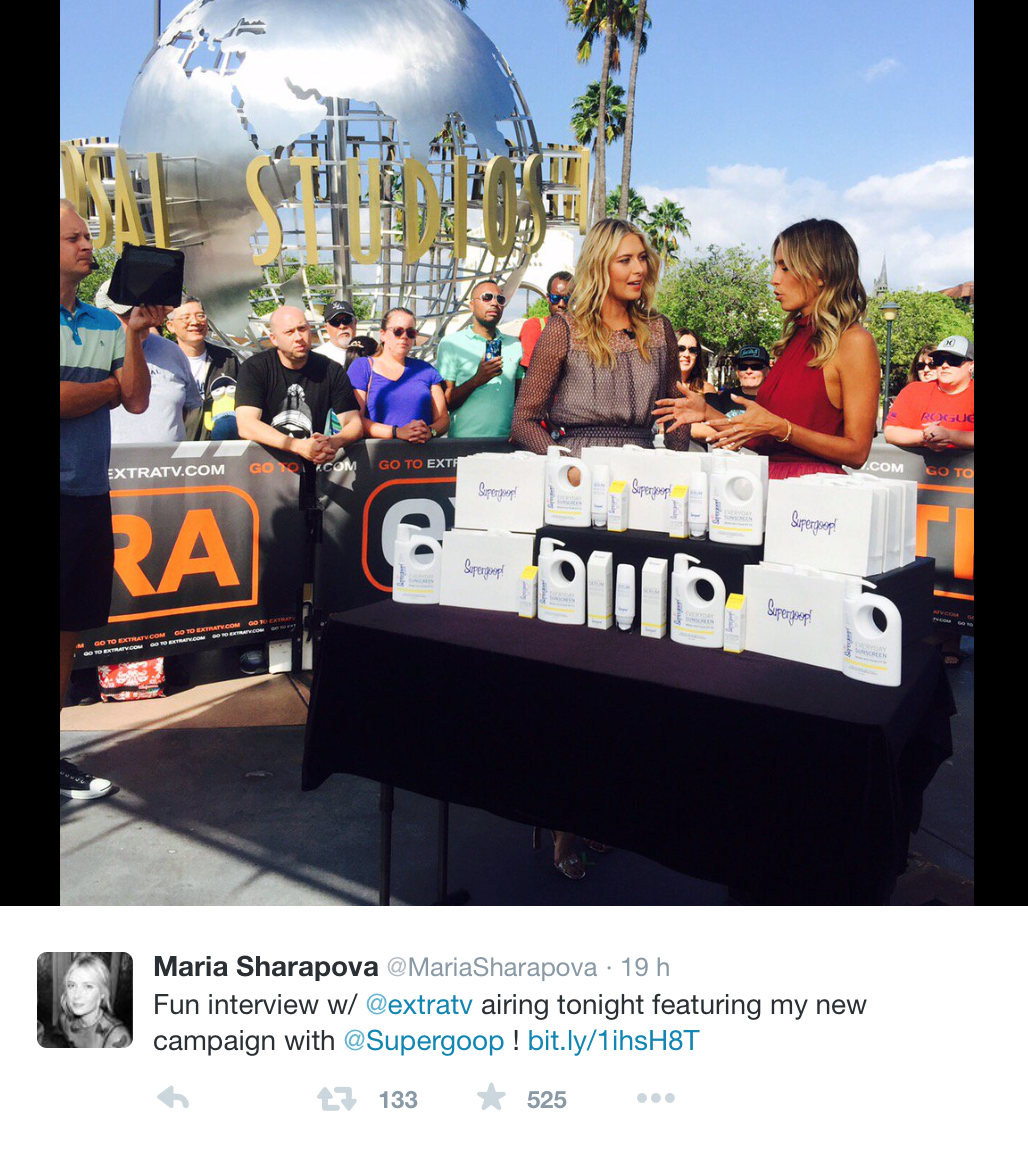 2- Gaël Monfils (NE).
He's back! For his return tournament in Vienna, Austria, Gael Monfils reached the semi-finals, only defeated by the Spanish David Ferrer (7-6, 7-5). "Honestly, I'm very satisfied with this tournament. I'm moving well, I hit hard on both sides and I feel like I getting stronger. And it's nice to have had a good game before Bercy. There, it will be different, obviously," he said. Between a smash from the baseline and a blind drop shot, the Monf has – once again - made the show this week.
With a tweet, particularly simple, Monfils showed his support for the Paris Saint Germain Football Club, which played against Real Madrid in the Champions League this week.

3- Victoria Azarenka (+11).
Victoria Azarenka was in Paris this week. For her greatest pleasure.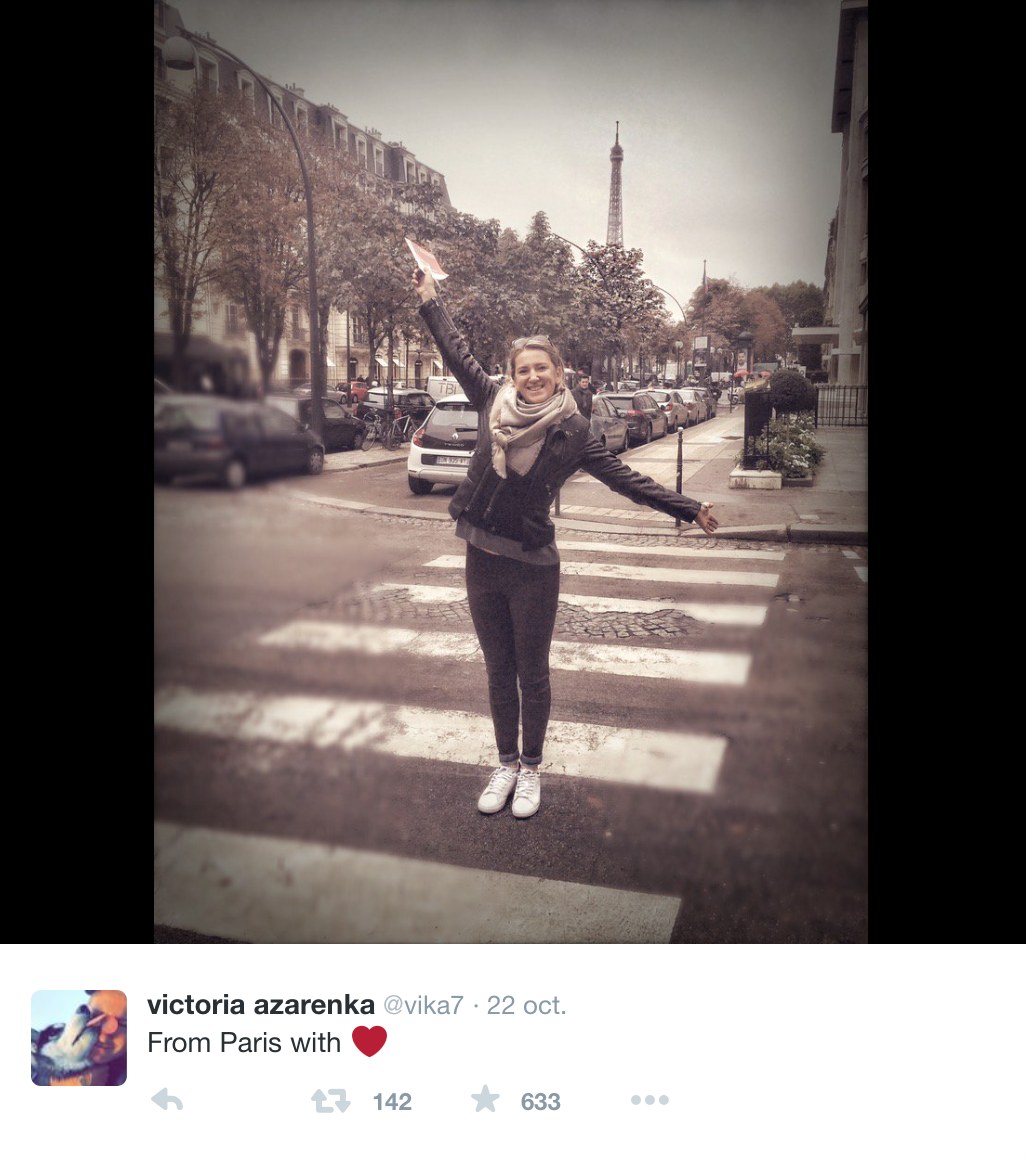 The Belarusian took advantage of her stay in the French capital to attend the match Gael Monfils watched on TV, the one between PSG and Real Madrid at Parc des Princes. Where she had the chance to meet the great Ronaldo. The real one.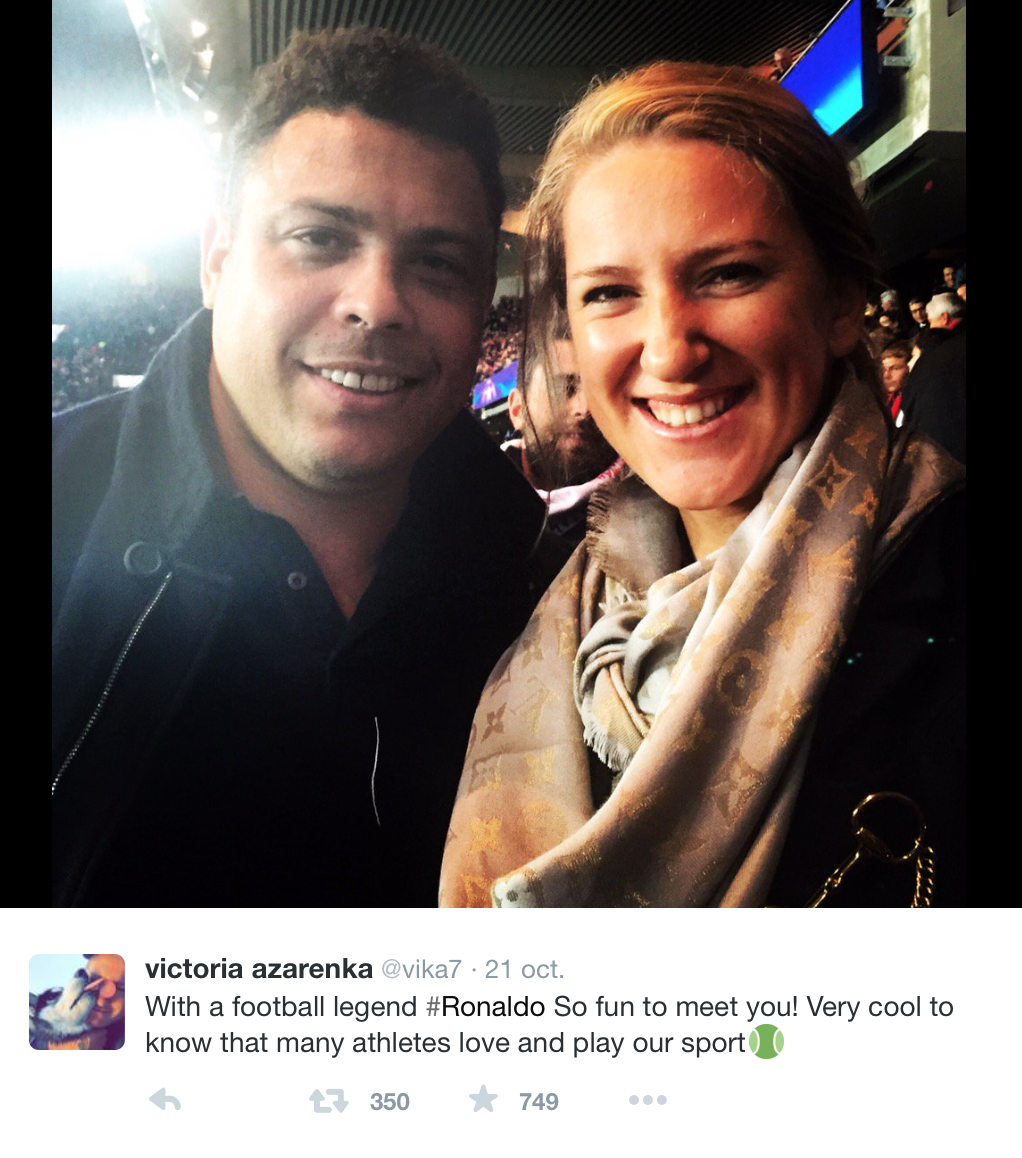 However, Azarenka doesn't appreciate cigarette smoke while she eats meat in a restaurant. Hello Parisian!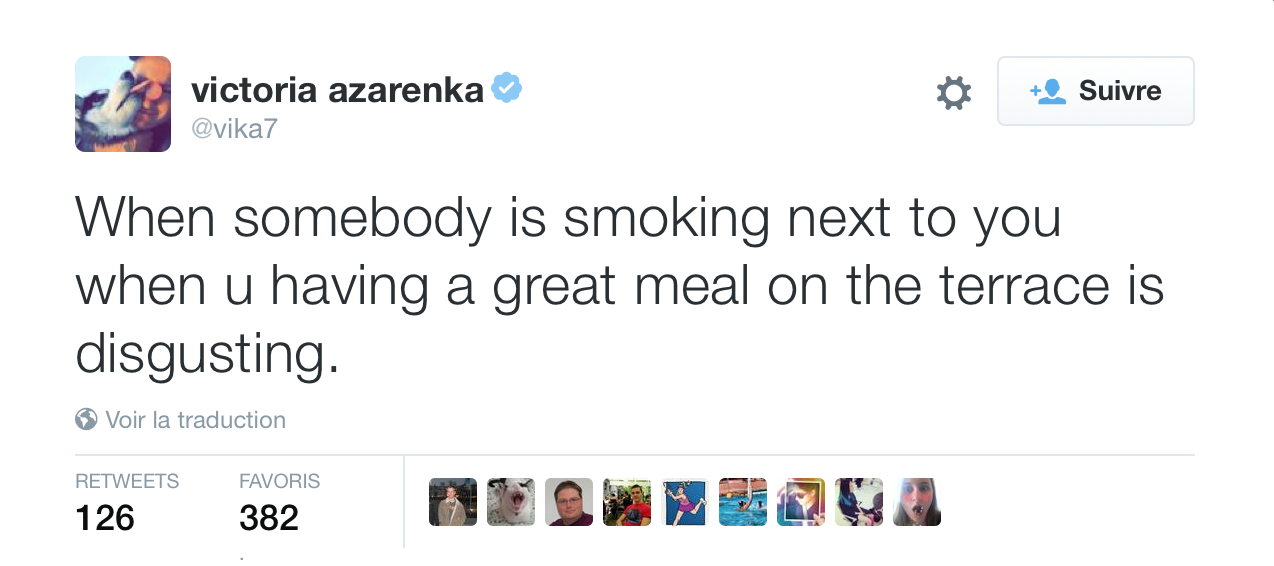 Azarenka seems to have left Paris on Sunday, with regrets. Until next time.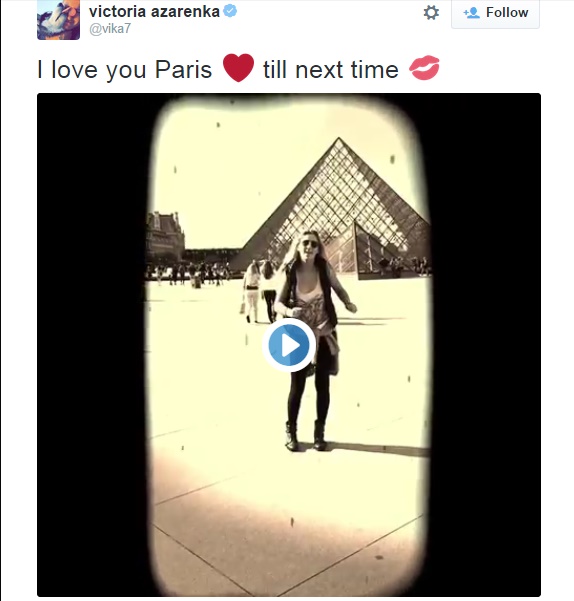 4- Novak Djokovic (-3).
After the gluten-free diet, has Novak Djokovic started a vegetarian diet too? In any case, the Serb seems to appreciate it.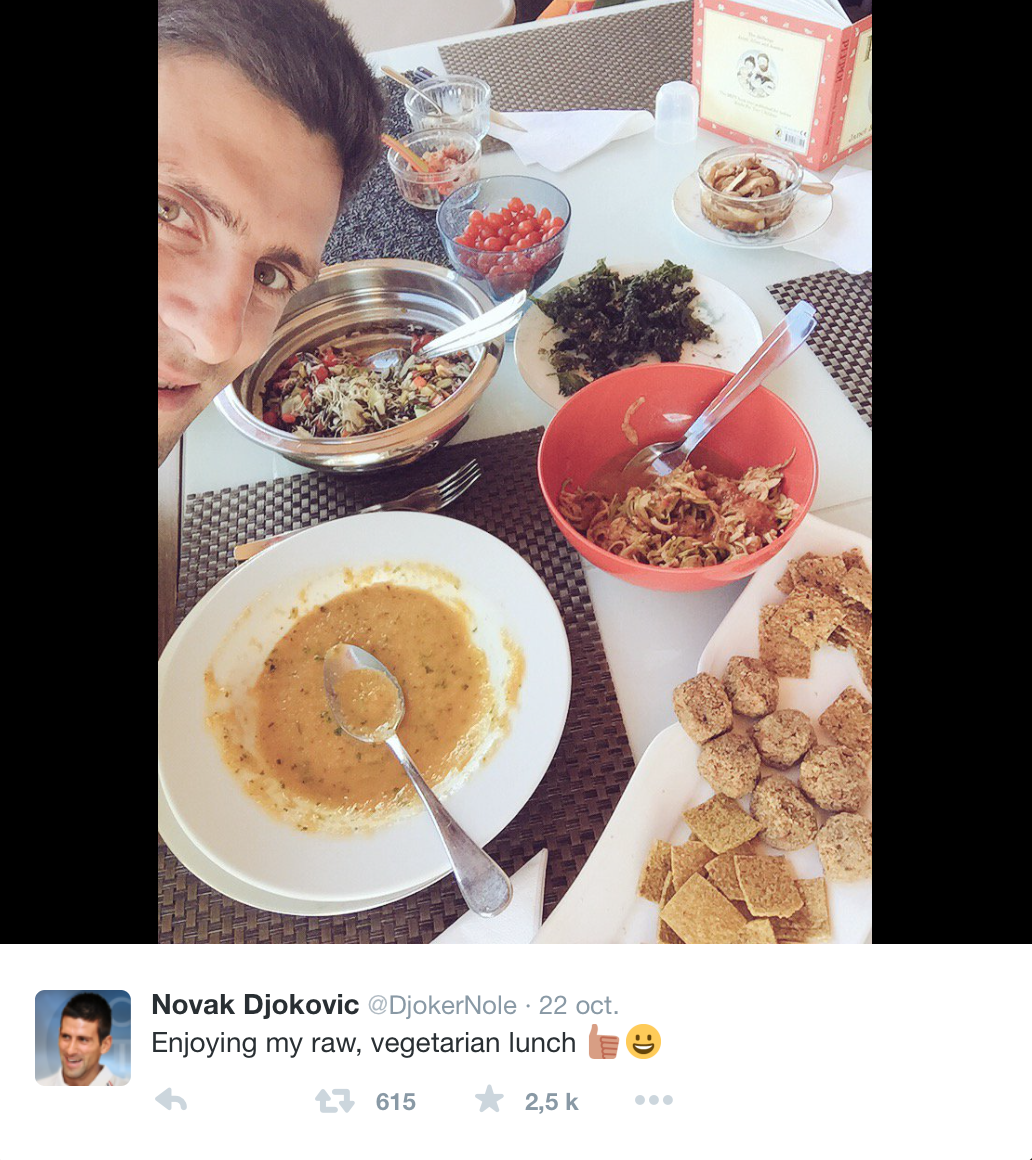 Nole took advantage of his week off to visit Venice with his wife.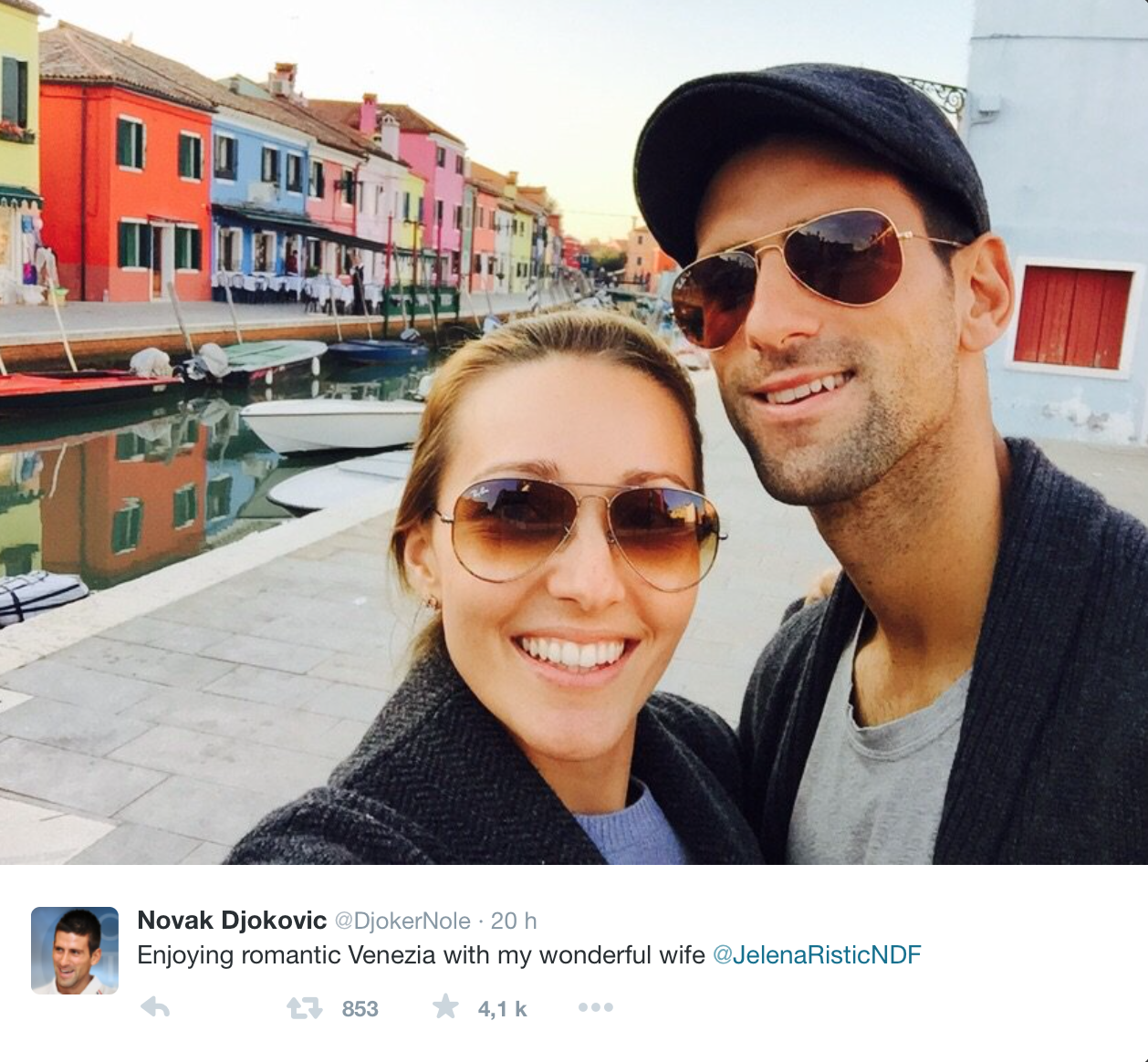 This week, Djokovic's son, Stefan, celebrated his first anniversary. Good coach, Boris Becker didn't forget to wish him.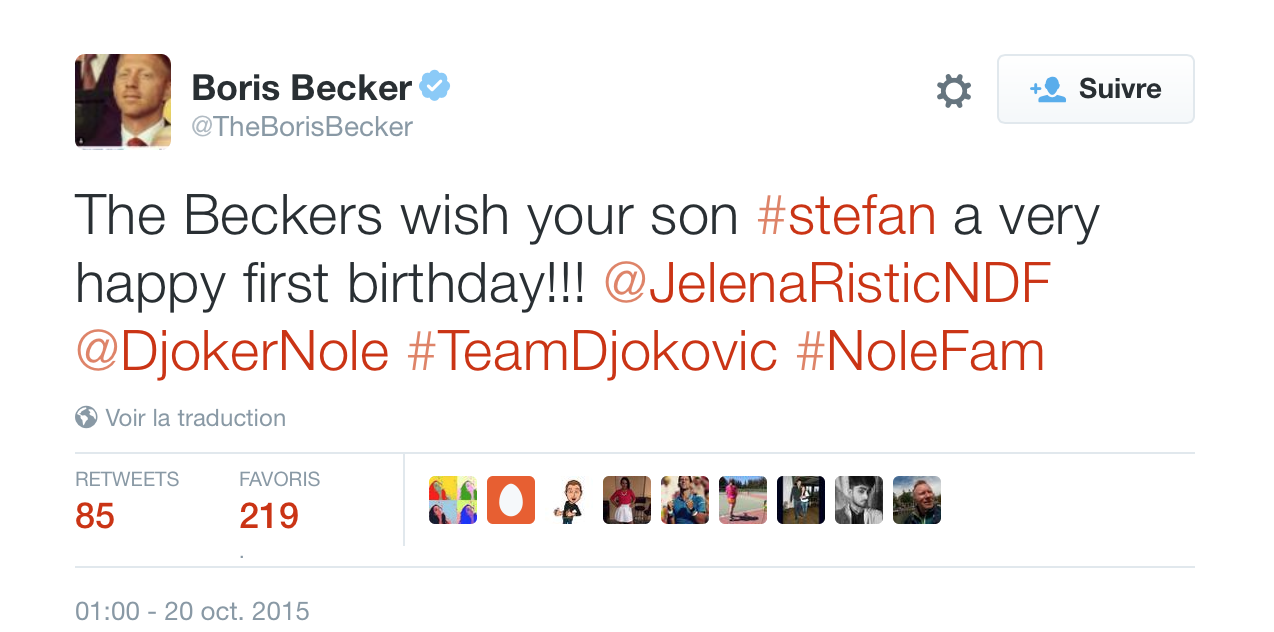 5- Benoît Paire (+4).
Benoit Paire reached the highest ranking of his career this week, the 23rd place in the world. The French celebrated it by eating a very tasty dessert.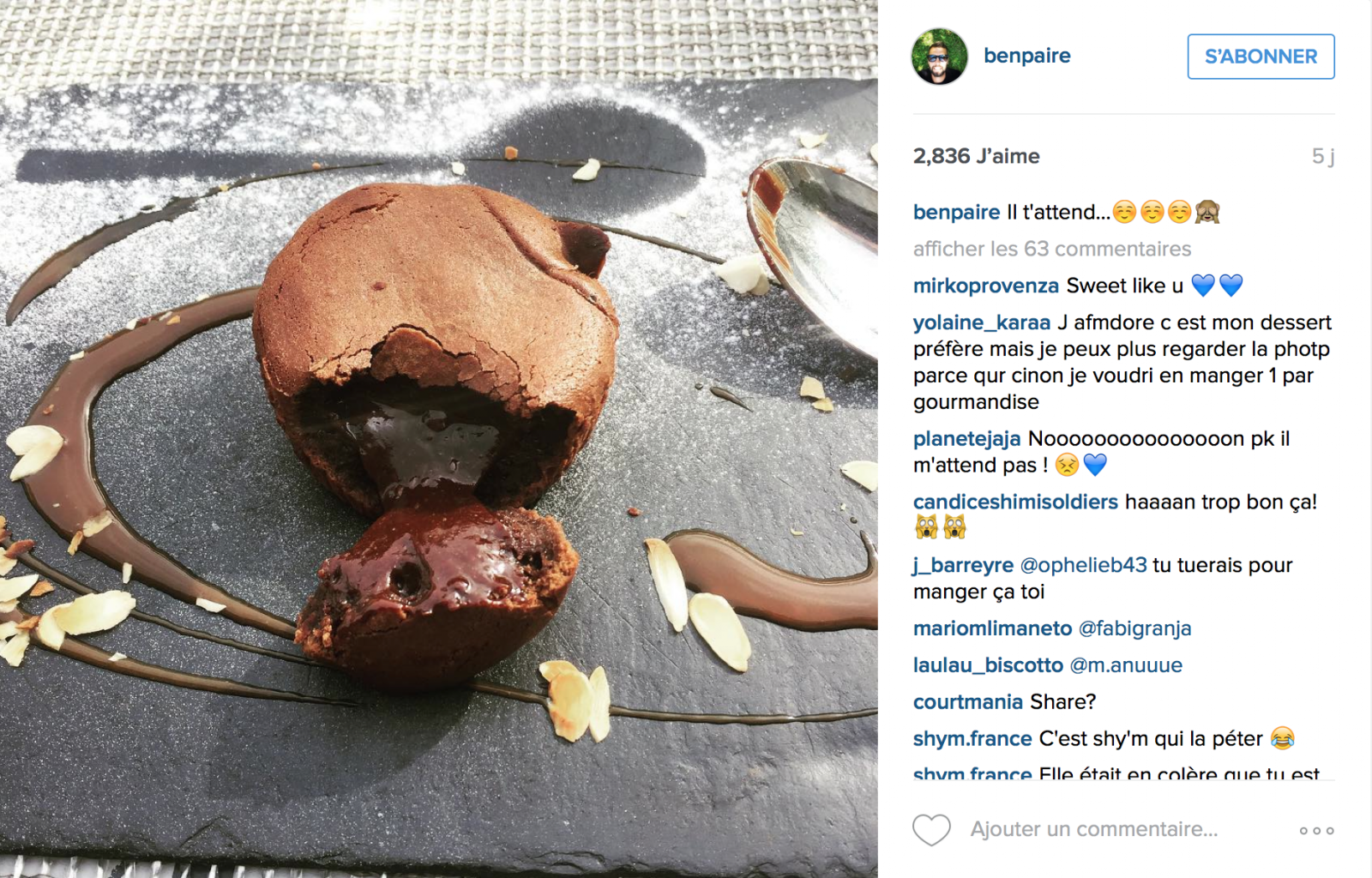 Benoit Paire love desserts, and goatees.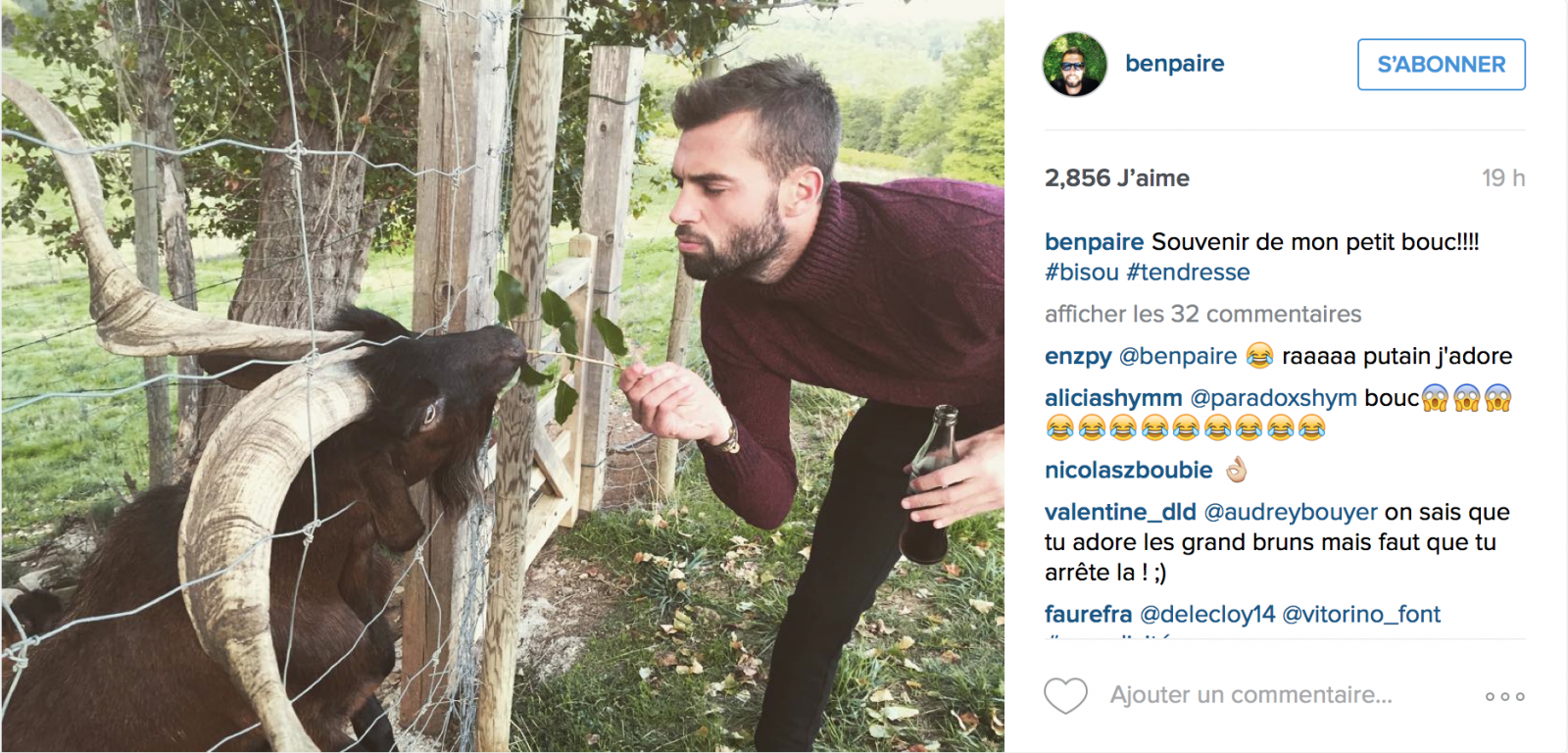 This week, Paire confirmed his excellent form by reaching the final of the Brest Challenger. If he ended up losing against the Bosnian player Ivan Dodig (7-5, 6-1), the 26-year-old mostly marked the spectators by his qualities of... footballer.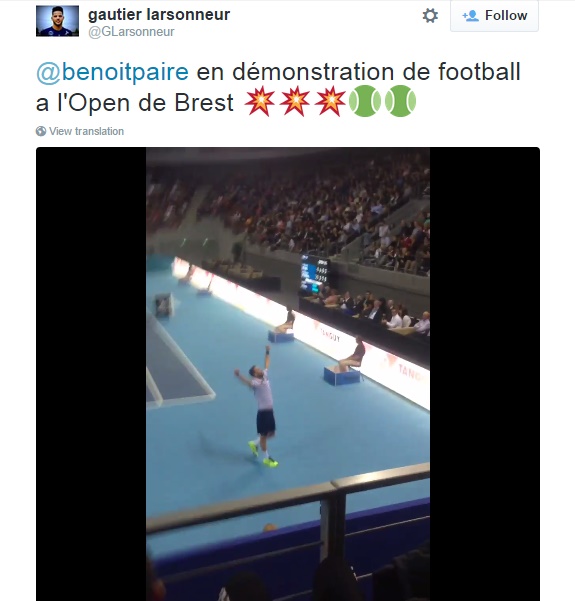 6- Svetlana Kuznetsova (NE).
Homecoming victory for Svetlana Kuznetsova, who won the Moscow tournament in Russia. The Russian was impressive all week, conceding only one set in five matches and sweeping away her compatriot Pavlyuchenkova in final (6-2, 6-1).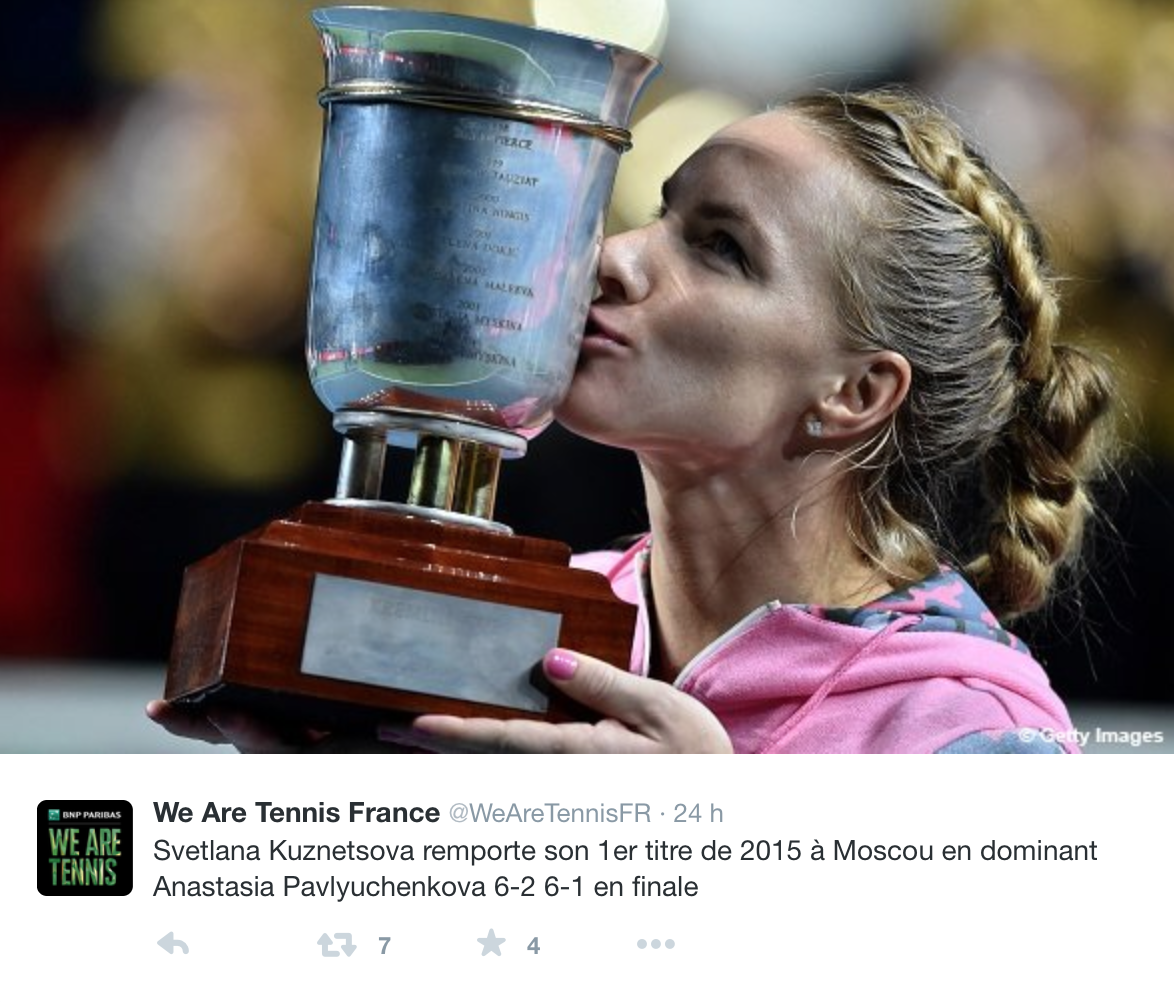 Kuznetsova enjoyed her first title of the season, the 15th of his career. It deserved a little selfie with the trophy.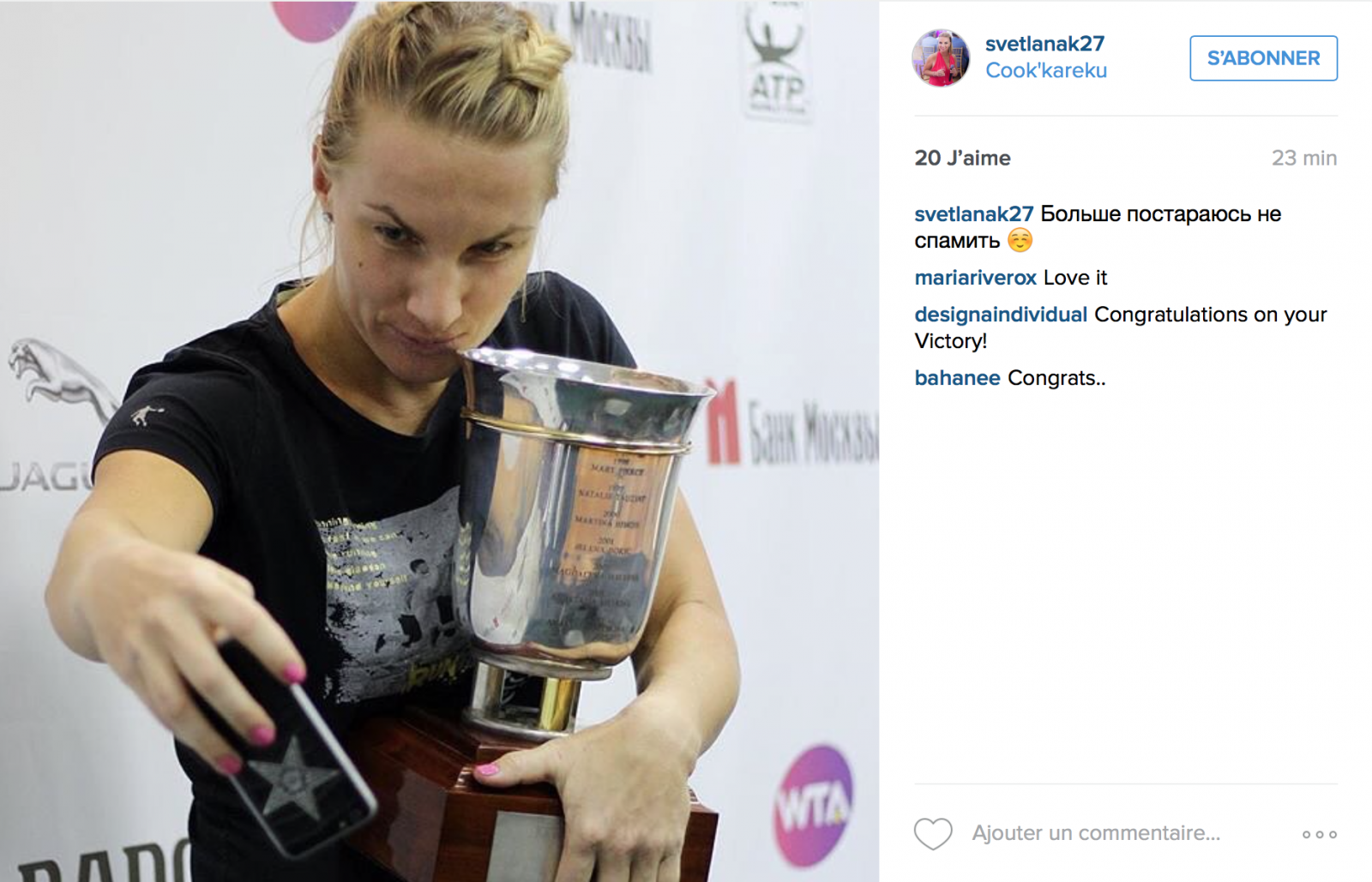 During the week, Kuznetsova also met a legend of Russian tennis, Marat Safin.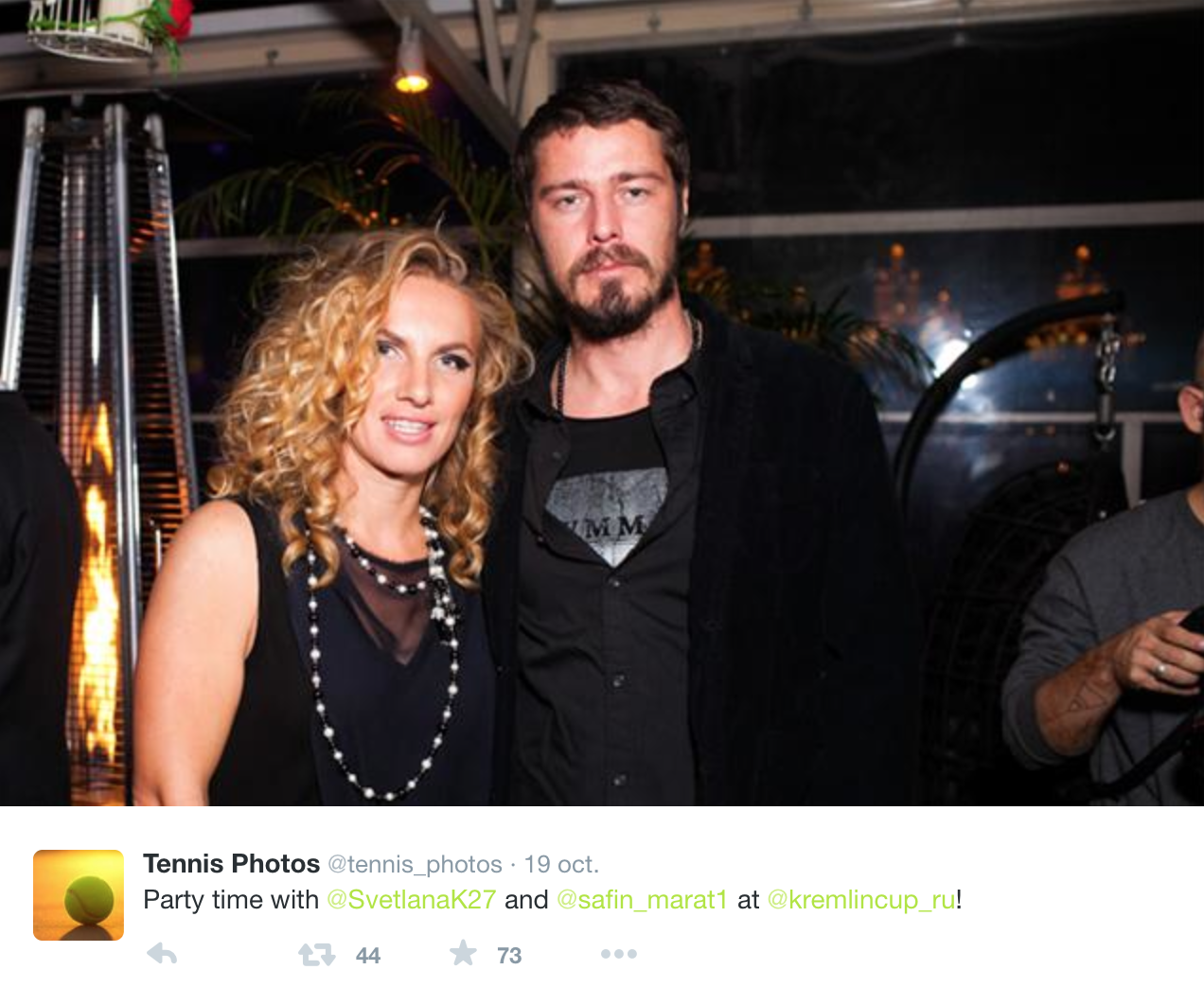 7- Rafael Nadal (-2).
Rafael Nadal had an average season but still qualified for the World Tour Finals in London at the end of the year. A very good news for the Spanish player who cannot wait to be in the English capital.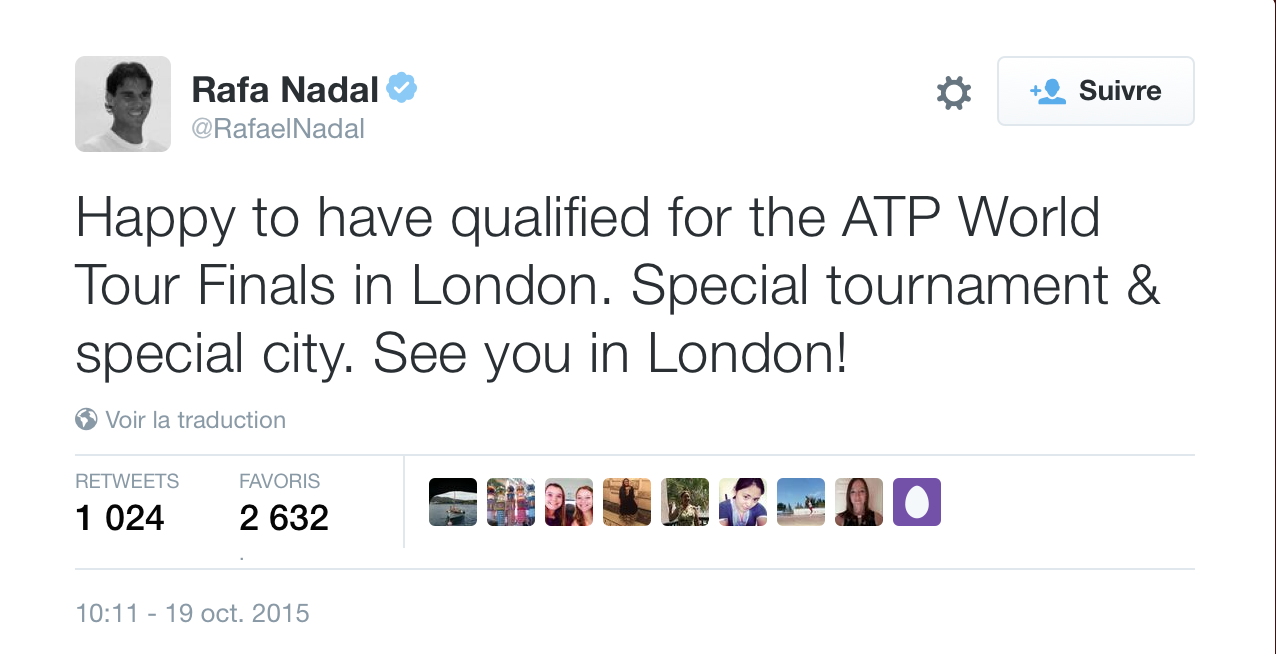 This week, Rafa also had a thought for women fighting against breast cancer.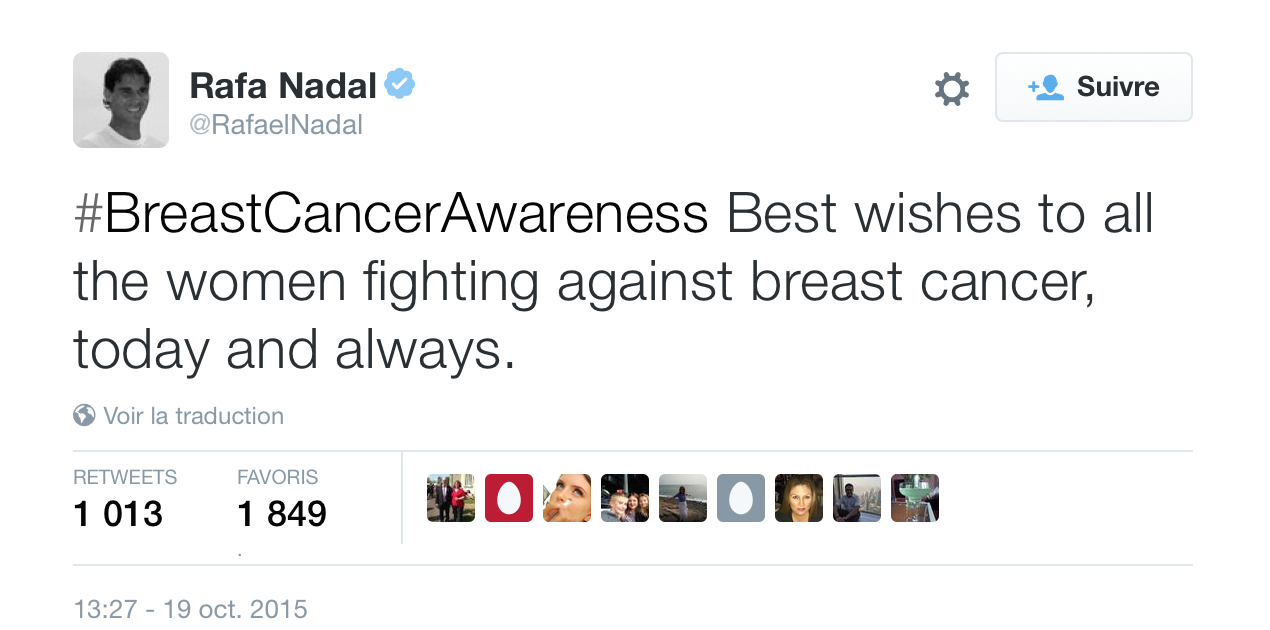 Otherwise, the Spaniard was in Valencia this week to shoot the new advertising campaign of one of his sponsors, the Spanish bank Sabadell.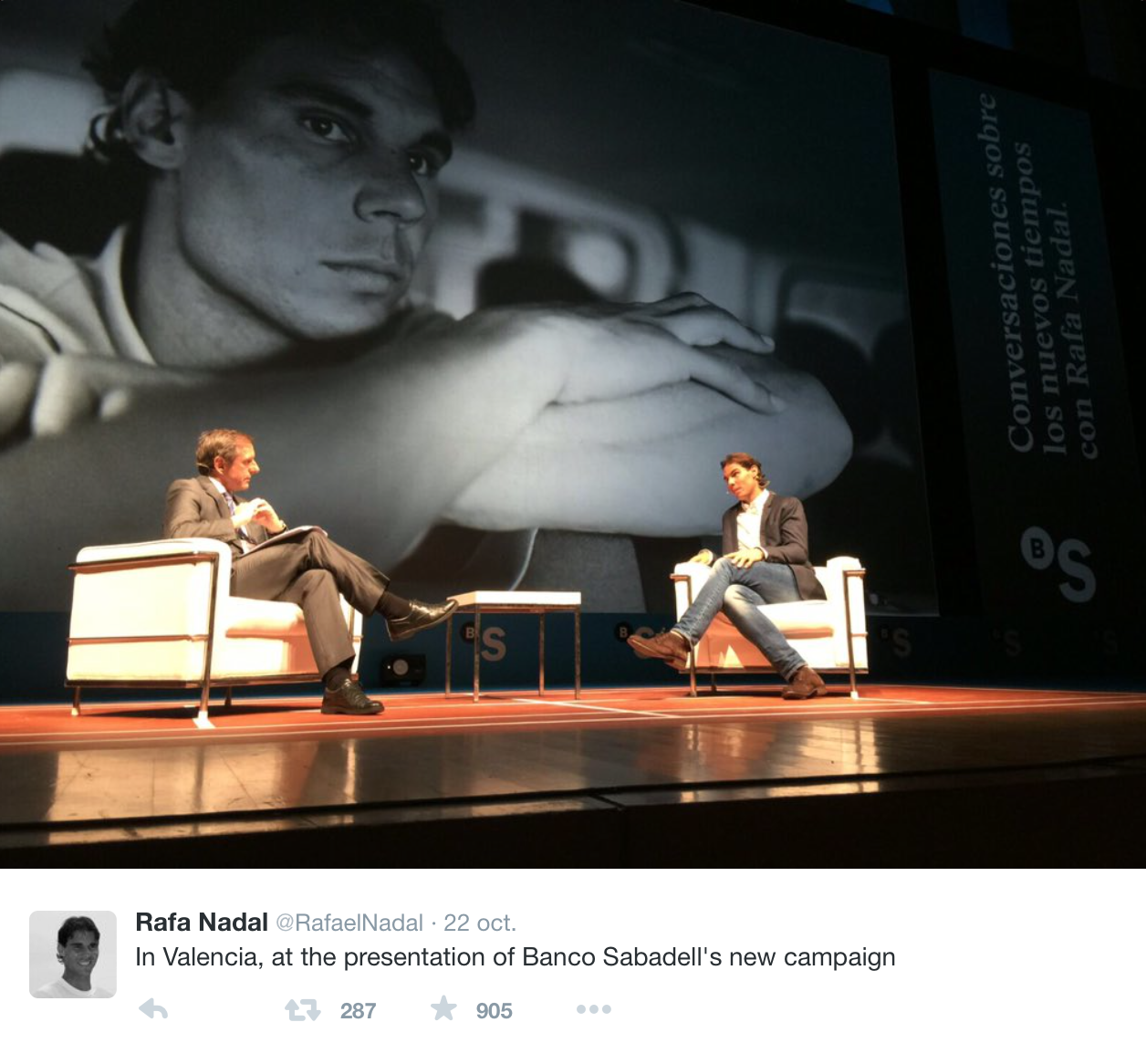 The former world number one then went to Basel where he will play an ATP 500 tournament that week. Between training sessions, he went for a stroll with his girlfriend.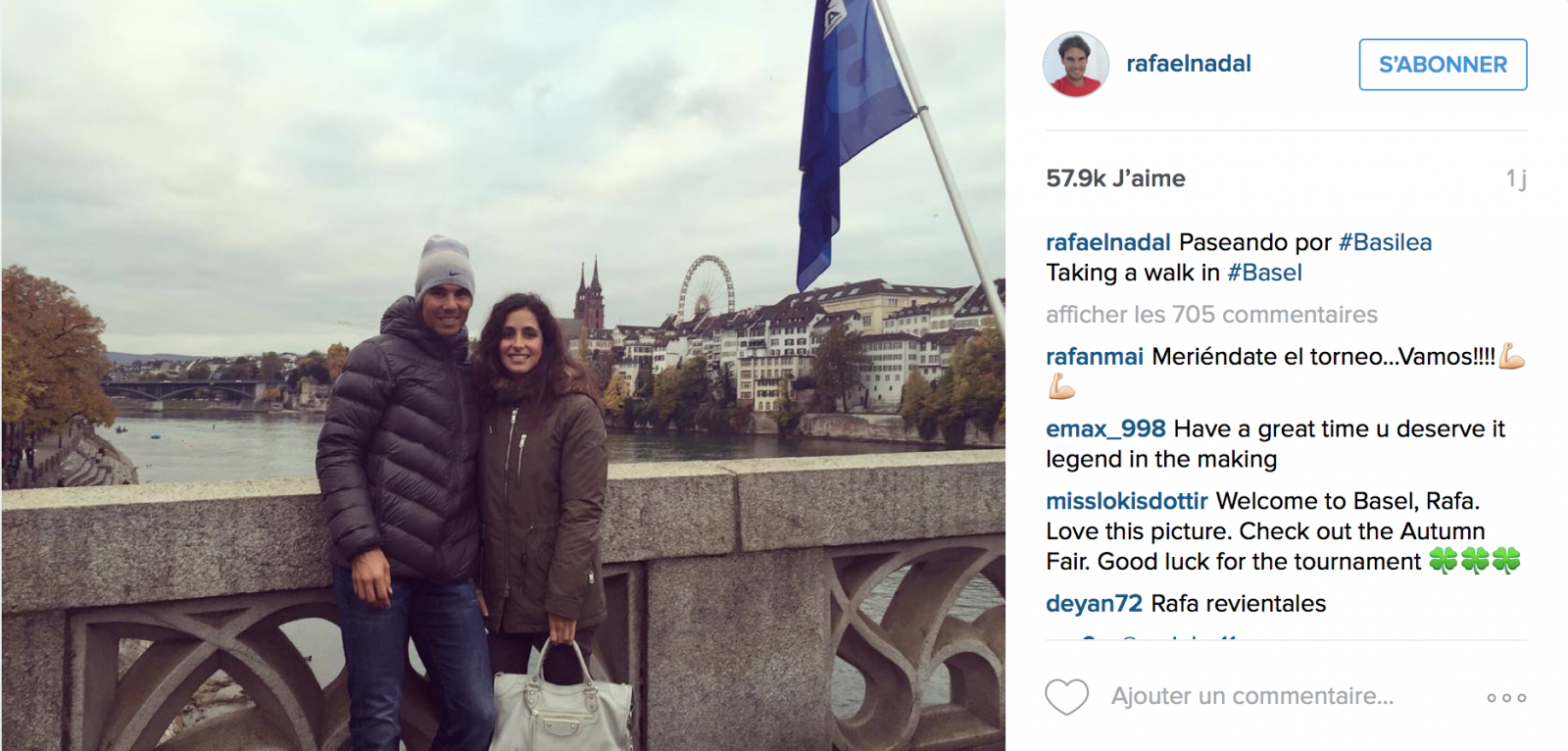 8- Caroline Garcia (-5).
Caroline Garcia is in Singapore, where she will be playing the doubles event at the BNP Paribas WTA Finals. So happy to be part of the world elite, the French wants to enjoy it fully and rushed immediately upon arrival to a rooftop pool with a beautiful view over the city.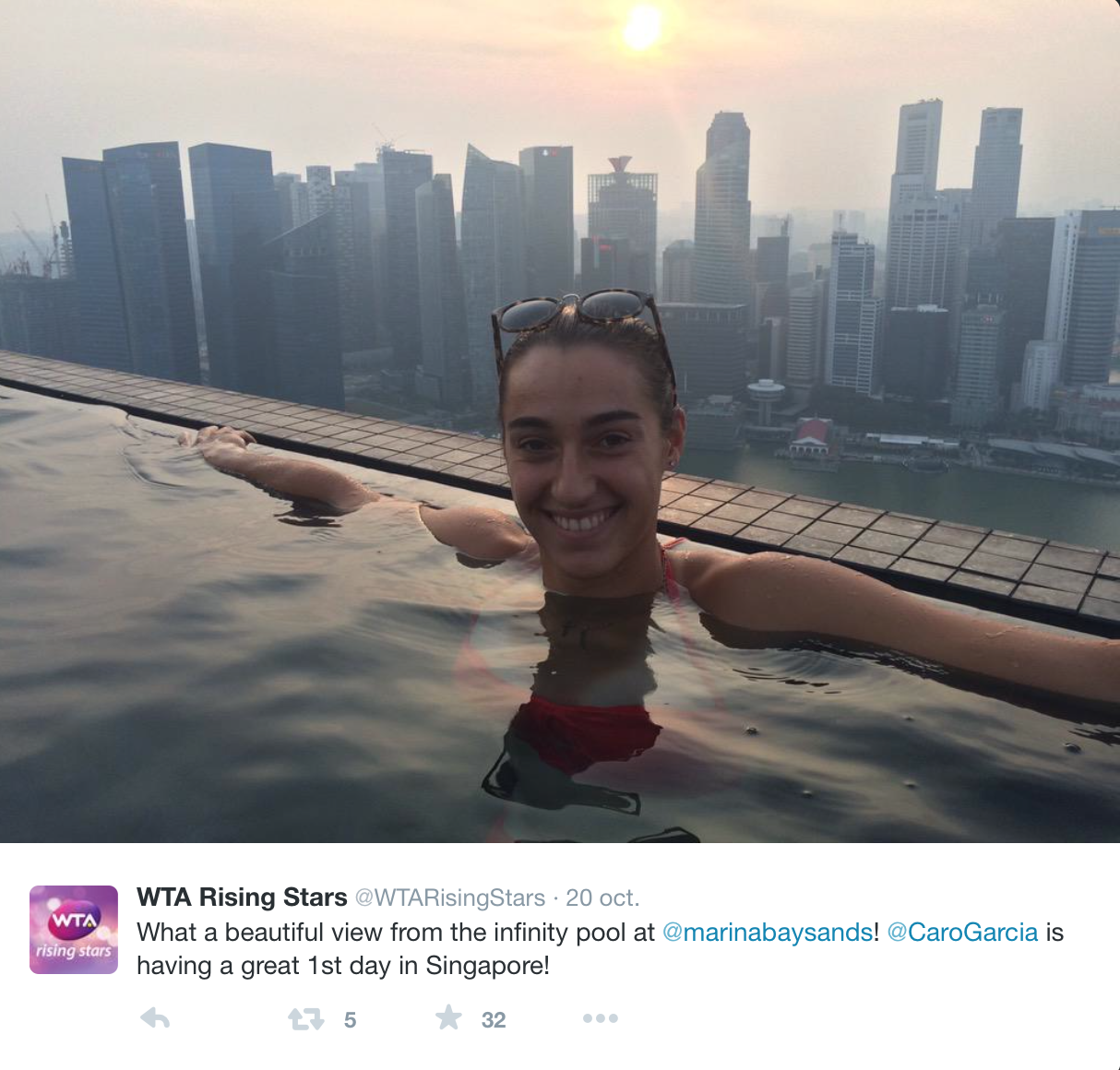 After the bath, the French went back to training...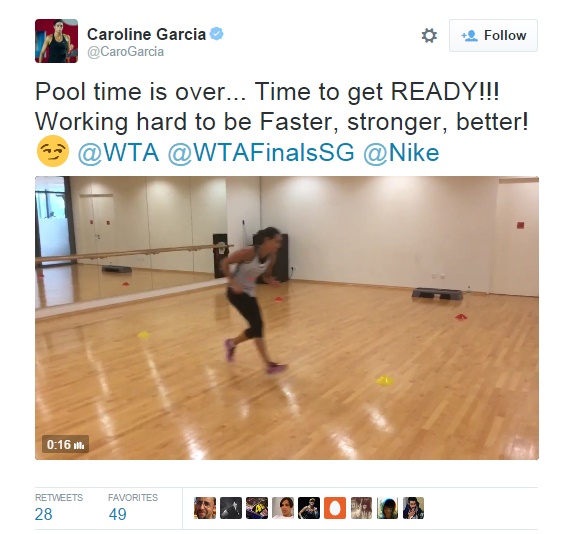 ...Before hitting some balls with Singapore schoolgirls.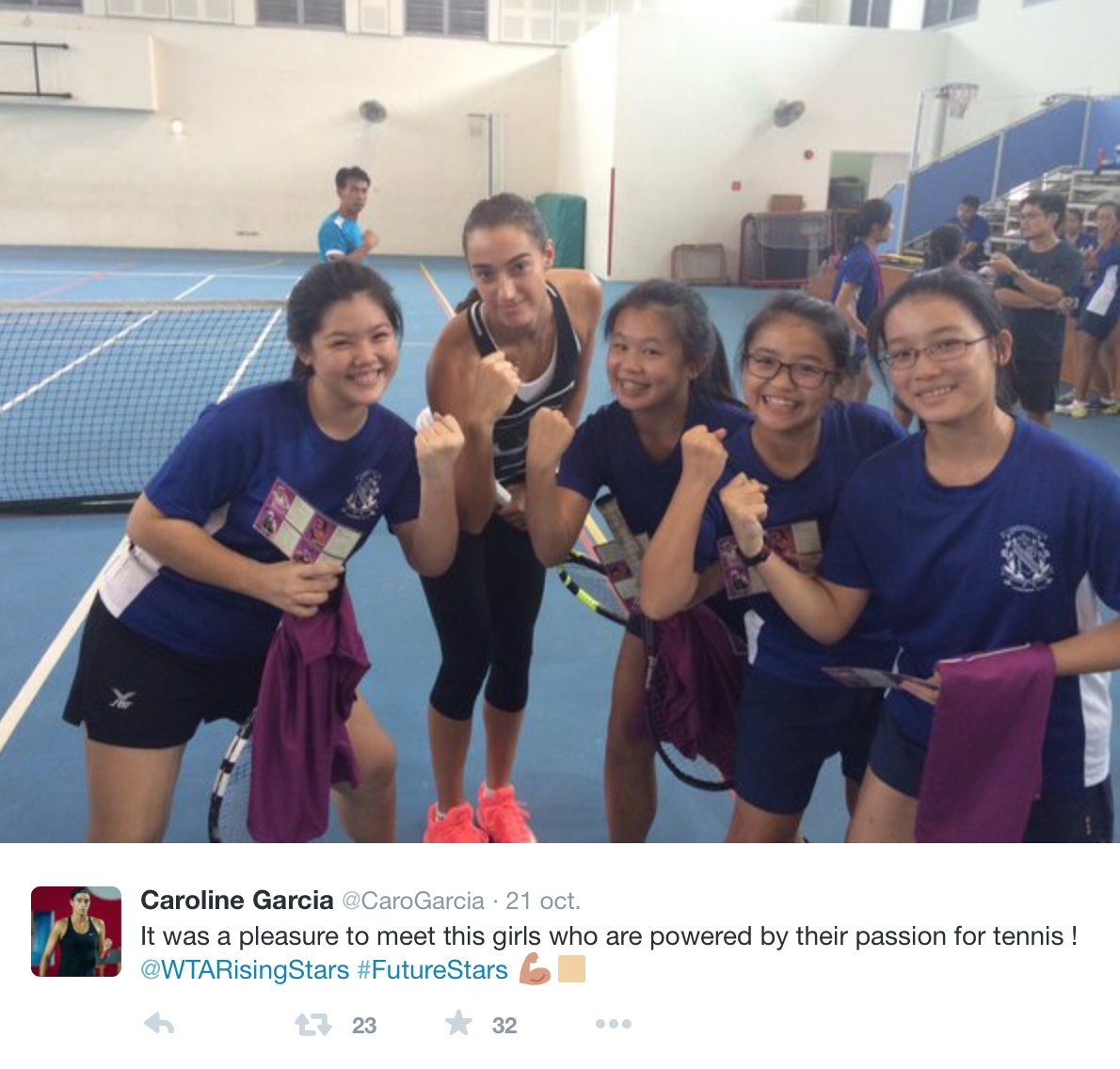 Between two forehands, Caroline Garcia ate in Gordon Ramsey's restaurant. And of course, she enjoyed it.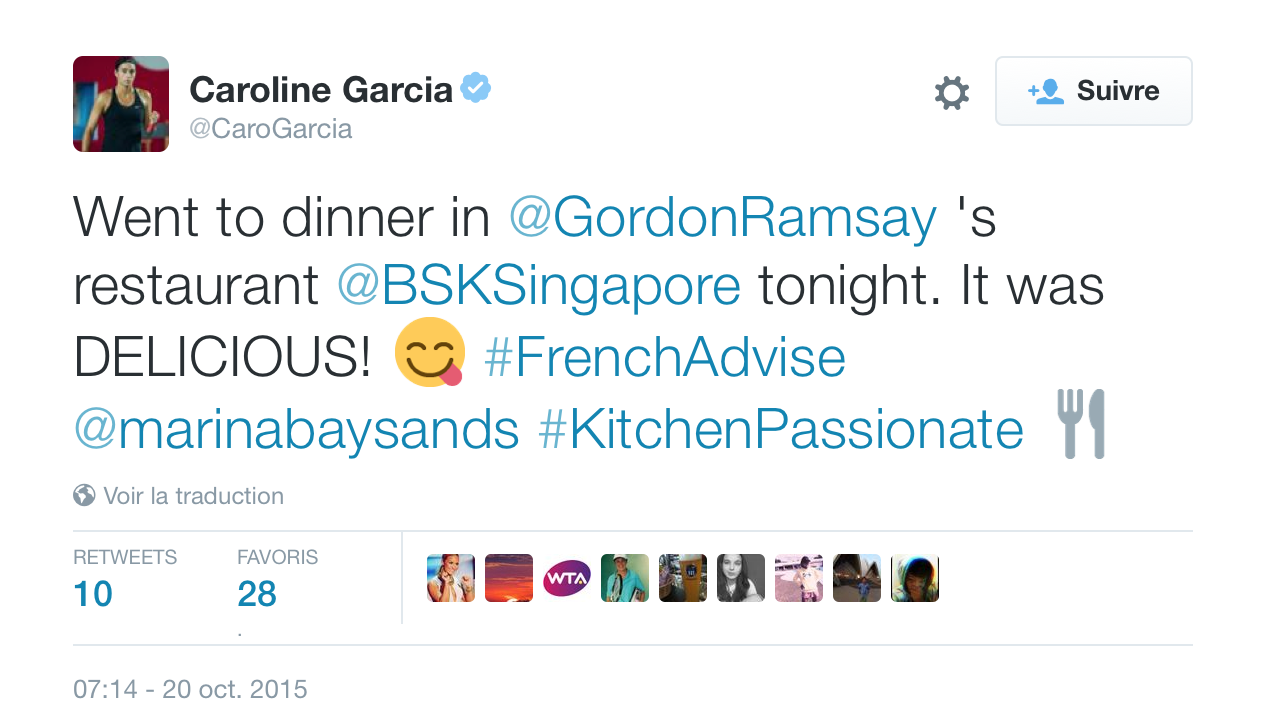 Finally, the French prepared for the opening ceremony of the BNP Paribas WTA Finals of Singapore. Admittedly, this is a first for her.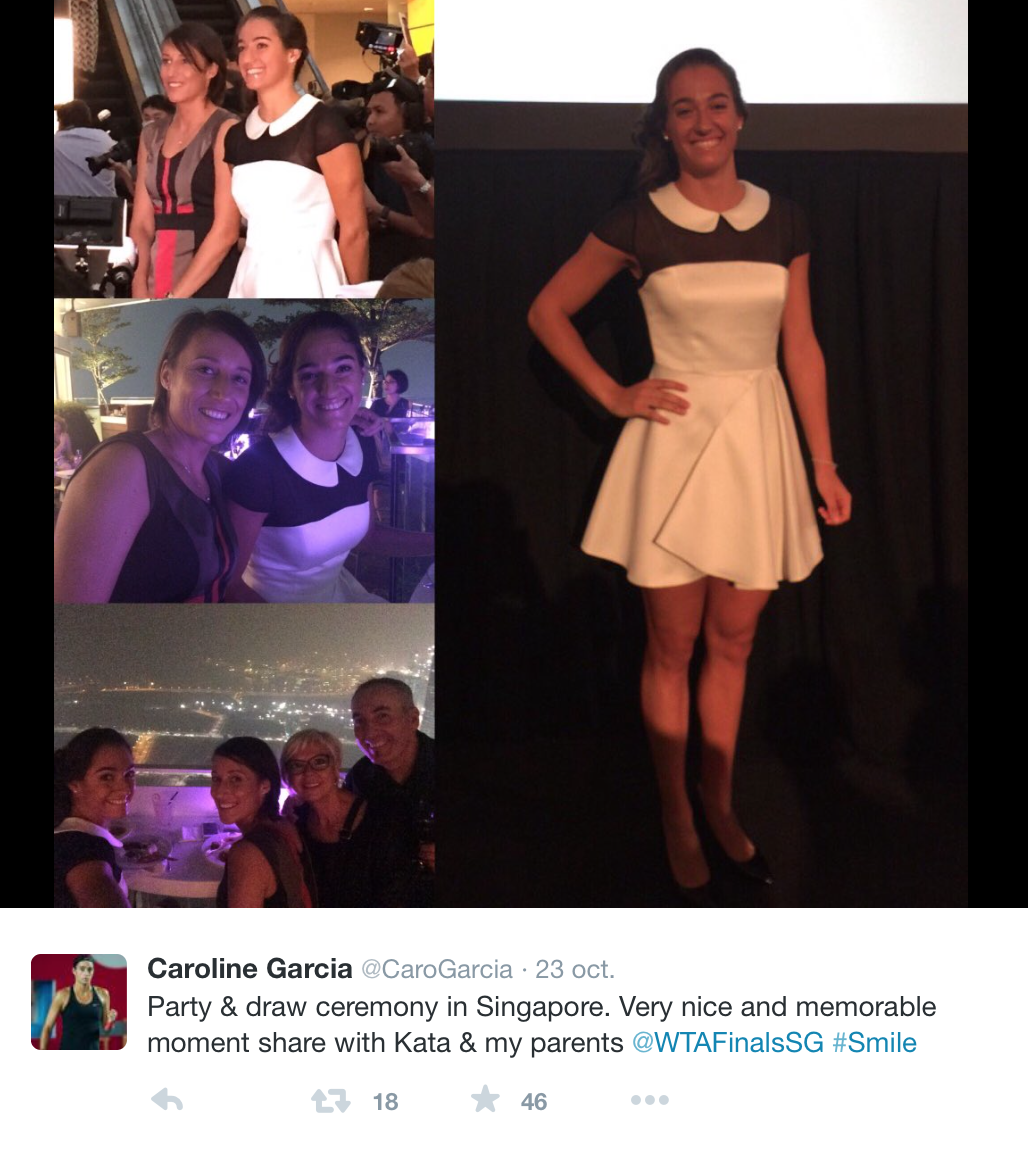 9- Mikael Ymer (NE).
Mikael Ymer is only 17. This week he logically lost against the German Alexander Zverev in the first round of the Stockholm tournament (7-6, 6-7, 6-4), but the Swede succeeded the match point.
A great week for Ymer who was also picked to play in Davis Cup by BNP Paribas against Denmark.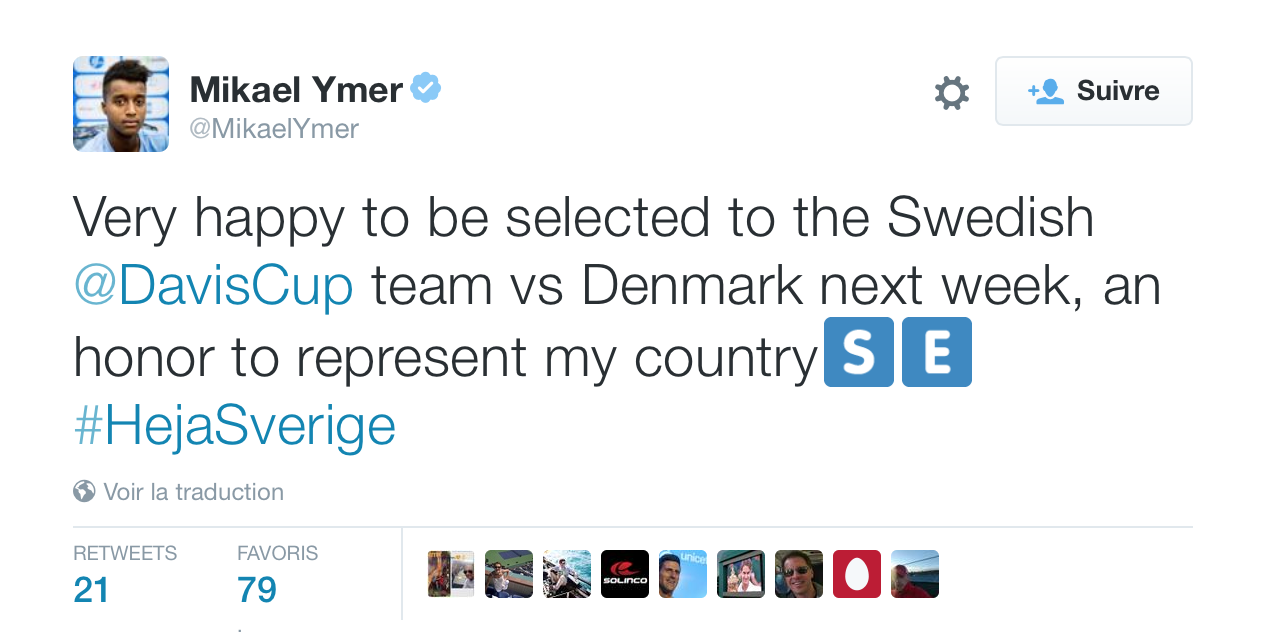 Otherwise, just to know better this young player we might be seeing a lot more in the future, please note that he hates it when parents smoke in front of their children.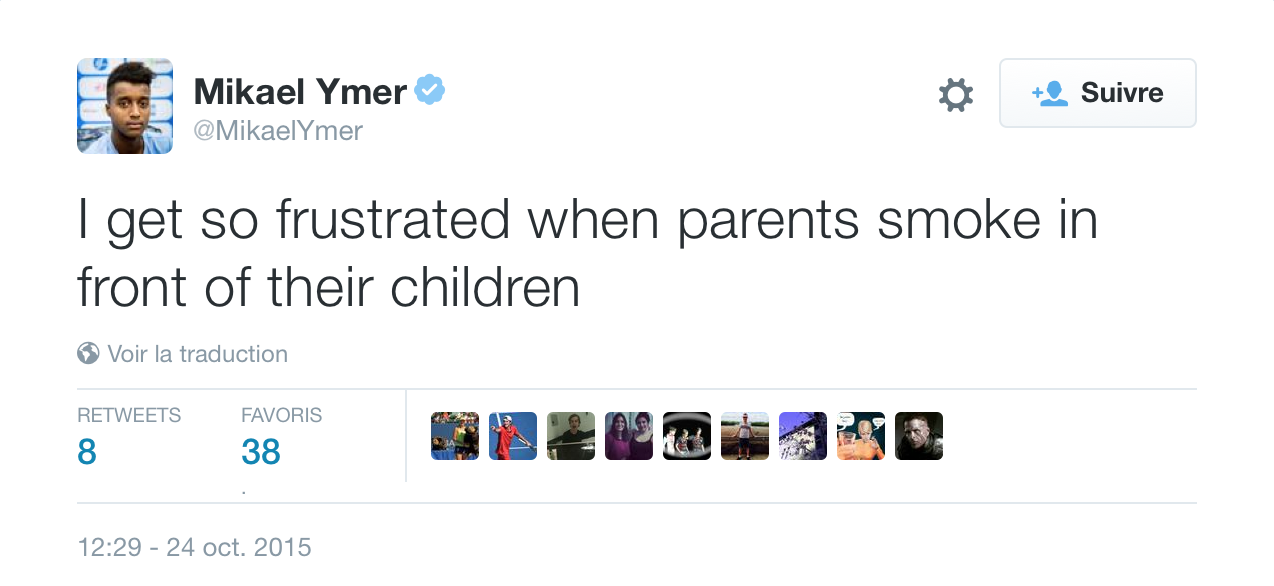 Now you know.
10- Jarkko Nieminem (NE).
End of career for Jarkko Nieminem. The Finn played his final game on the professional tour in Stockholm, defeated by the Spanish Nicolas Almagro (3-6, 7-6, 6-4) in the first round. Nieminem was entitled to a tribute after the match. The tournament director and former Roland Garros finalist Robin Soderling and former Swedish players Simon Aspelin, Jonas Bjorkman, Johan Brunstrom and Robert Lindstedt joined him for a picture in... A bathrobe.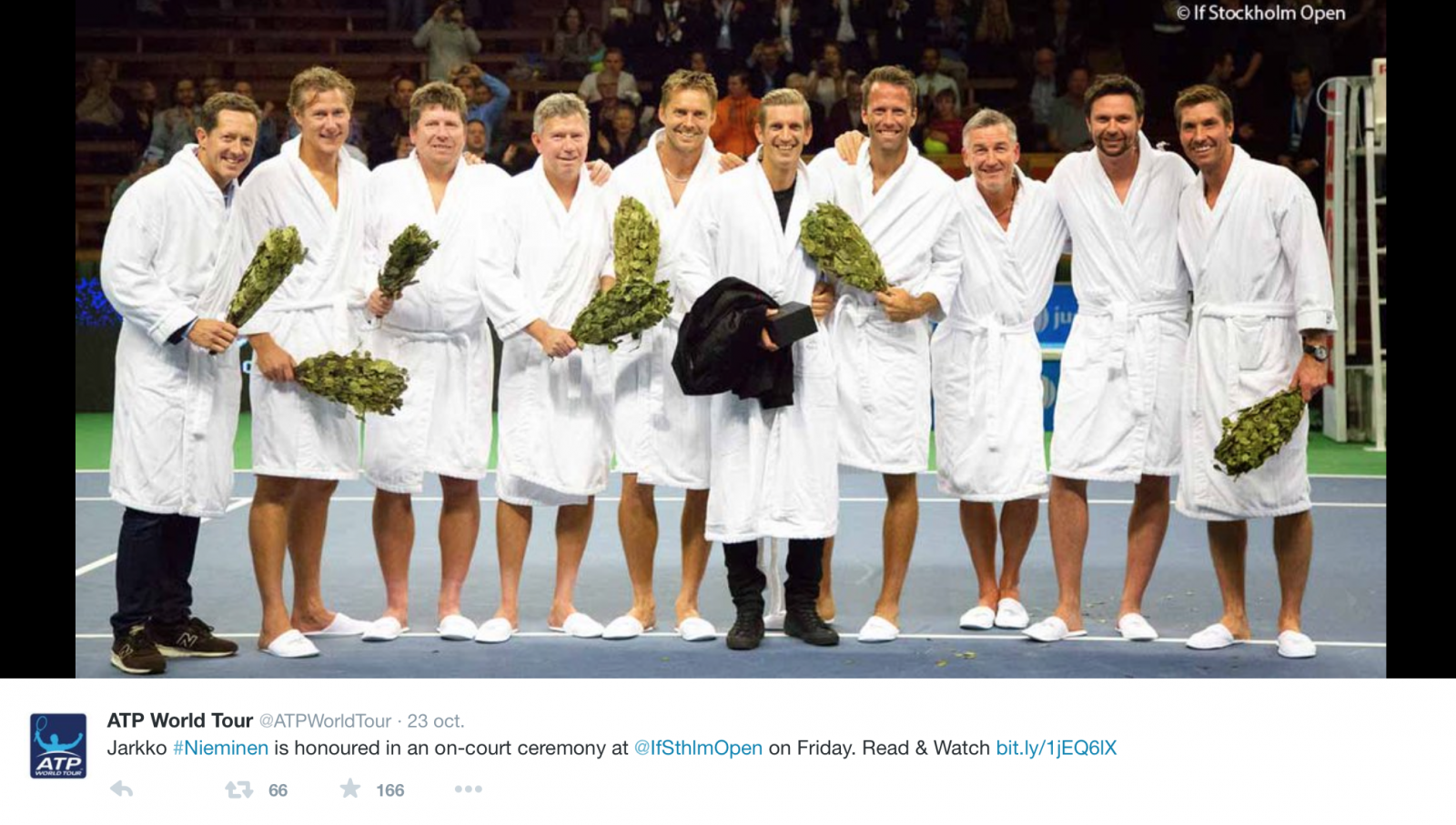 Several players spoke about Nieminem's retirement. Among them, Roger Federer.
Federer who will play an exhibition match with Nieminem on the 9th of November.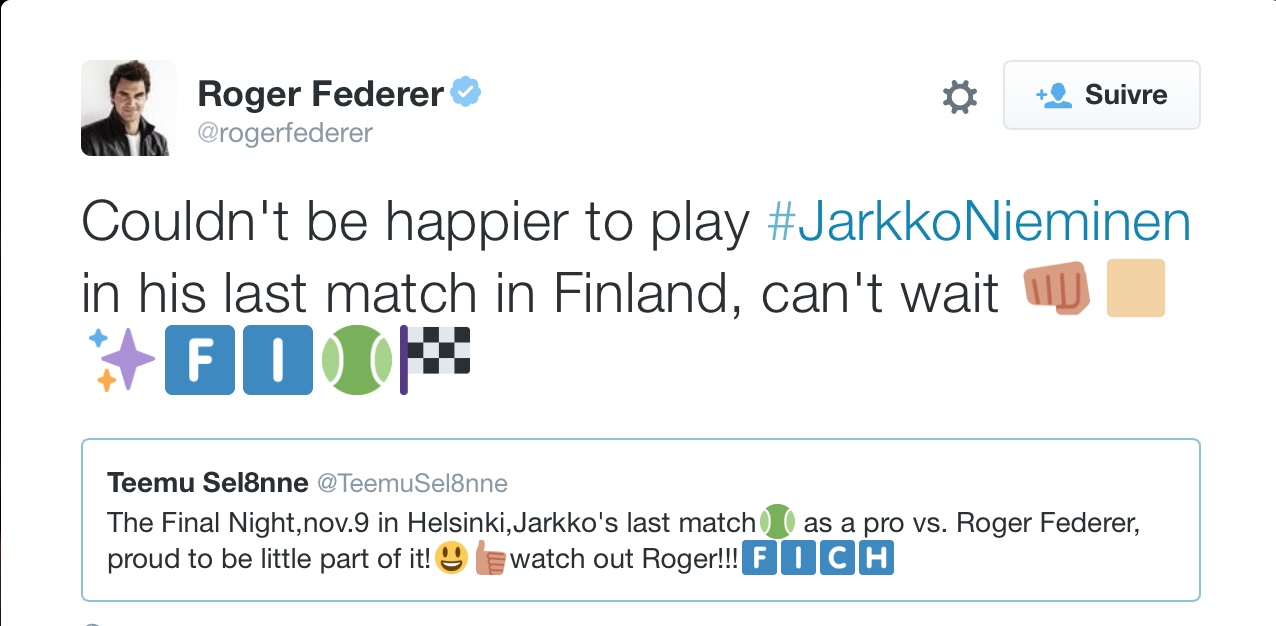 11- David Ferrer (NE).
And five! In Vienna, David Ferrer won his fifth title this season, the 26th of his career. In final, the Spaniard dominated the American Steve Johnson (4-6, 6-4, 7-5). With this success, he won his ticket to the World Tour finals in London. How do you say "Hooray" in Spanish?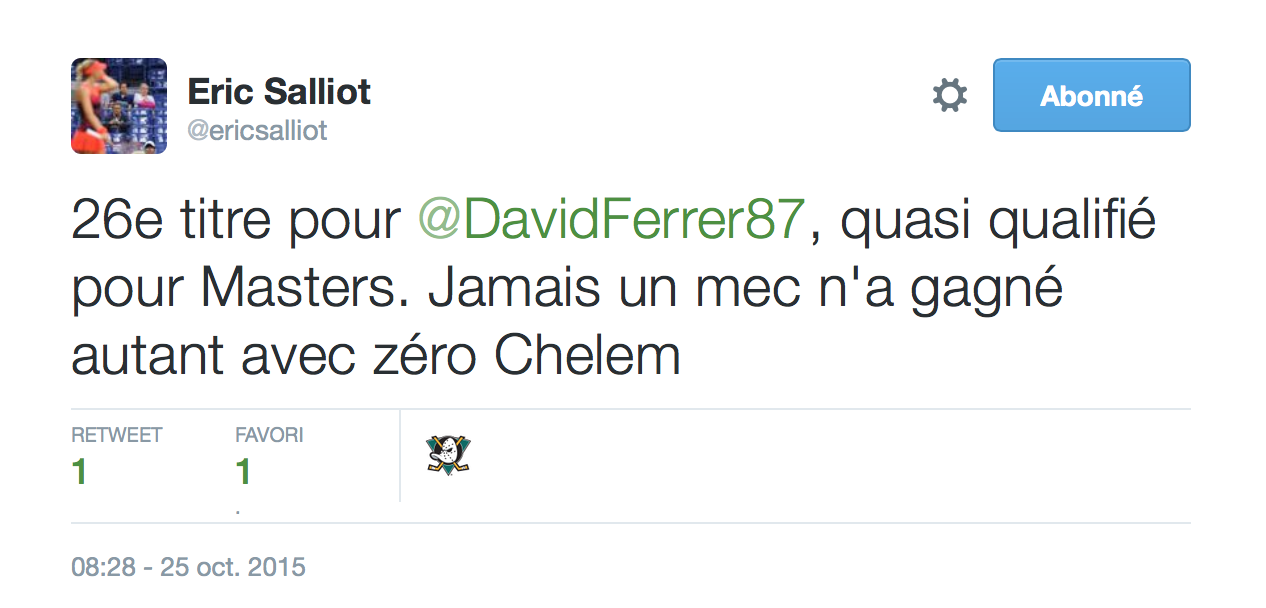 Ferrer still found time to visit the Hofburg Imperial Palace, the biggest of the city.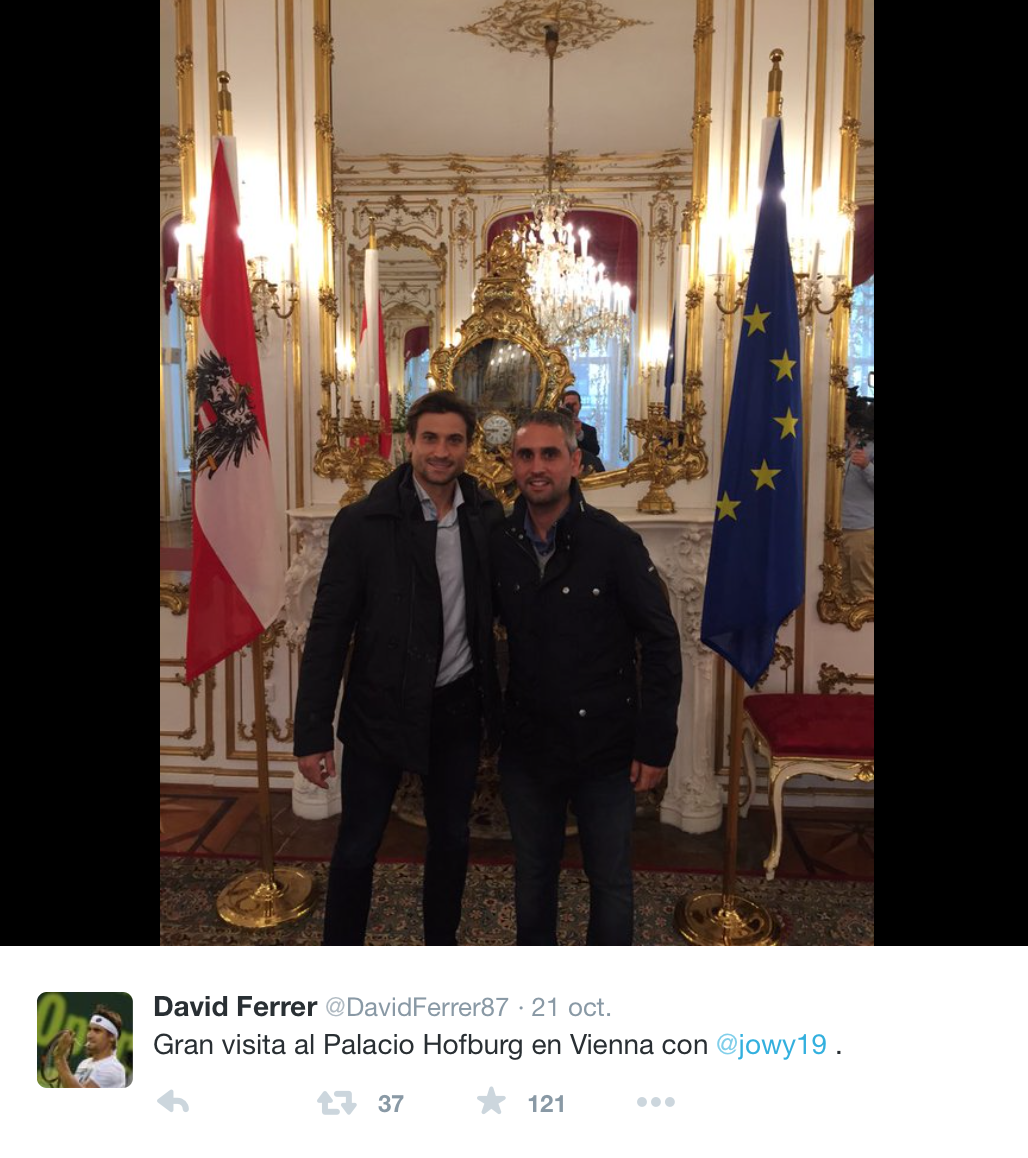 12- Roger Federer (-5).
No match for Federer but very early training sessions. Last week, the Swiss took the road early to go to the training courts and prepare for the Basel tournament at home.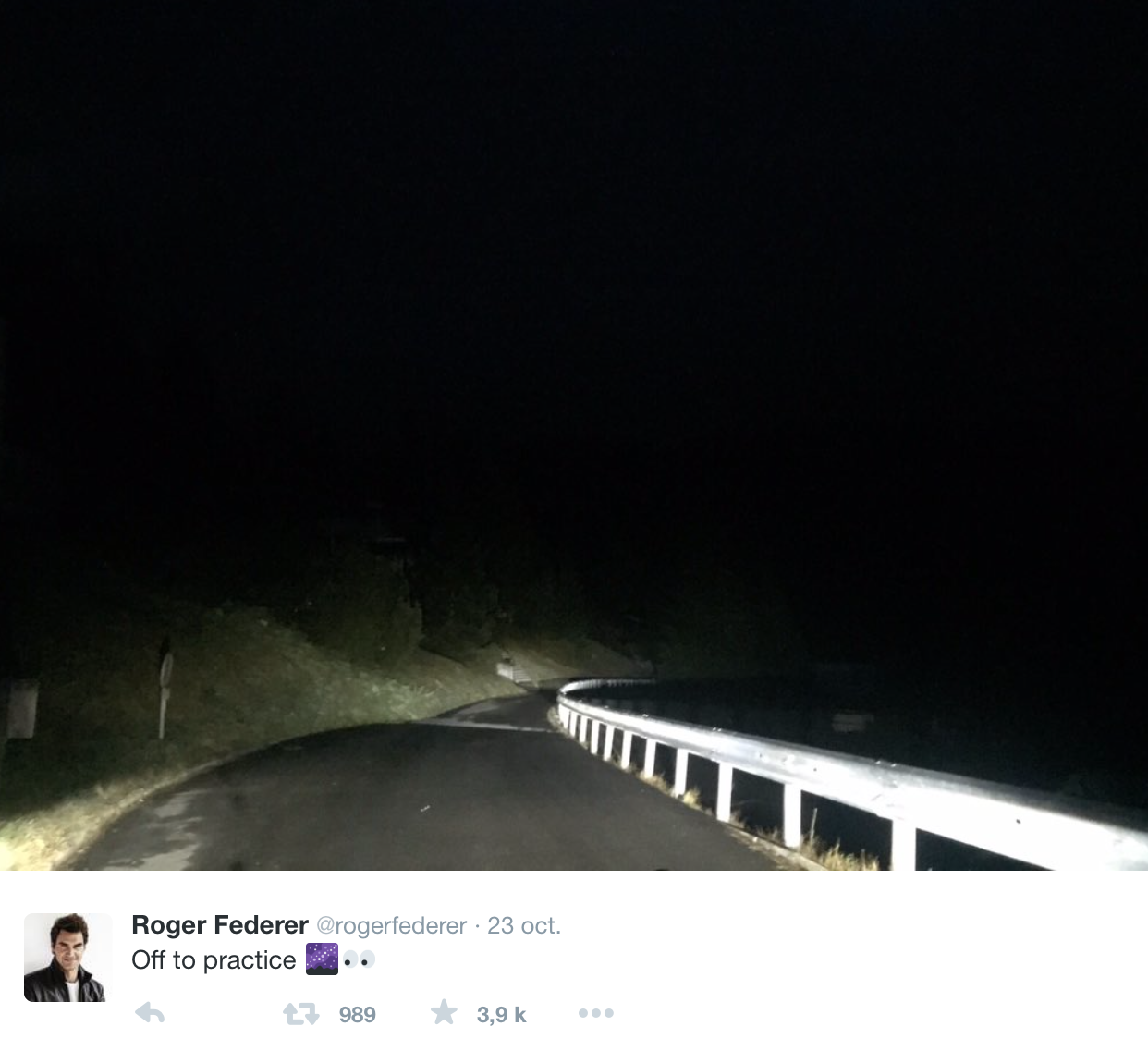 Coincidence or not, this week, King Roger exceeded 4 million followers on Twitter.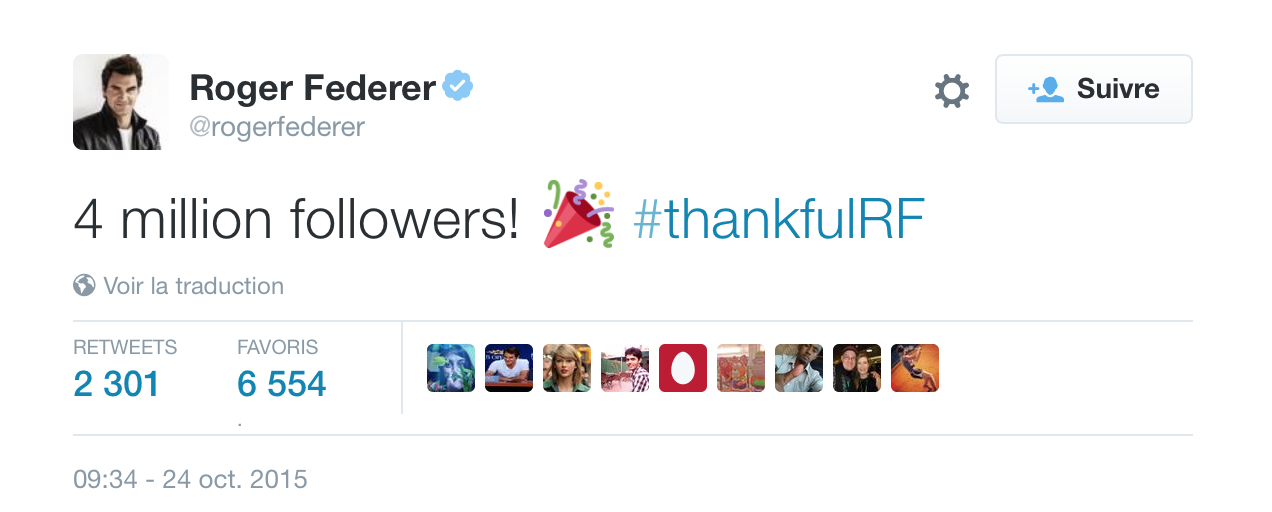 It's still far from Novak Djokovic (4.74 million) and especially Rafael Nadal (8.62 million) but it's a good start.
13- Justine Hénin (NE).
Welcome to the Hall of Fame! Justine Henin has been elected to the Hall of Fame this week. Winner of seven Grand Slam titles including four French Open and world number one for 117 weeks, the Belgian has been rewarded at the same time than Marat Safin, Helena Sukova, Yvon Petra and Margaret Scrive. Otherwise, Justine Henin also made her first speech at the "Justine Henin Club", her brand new Tennis and fitness facilities in Belgium.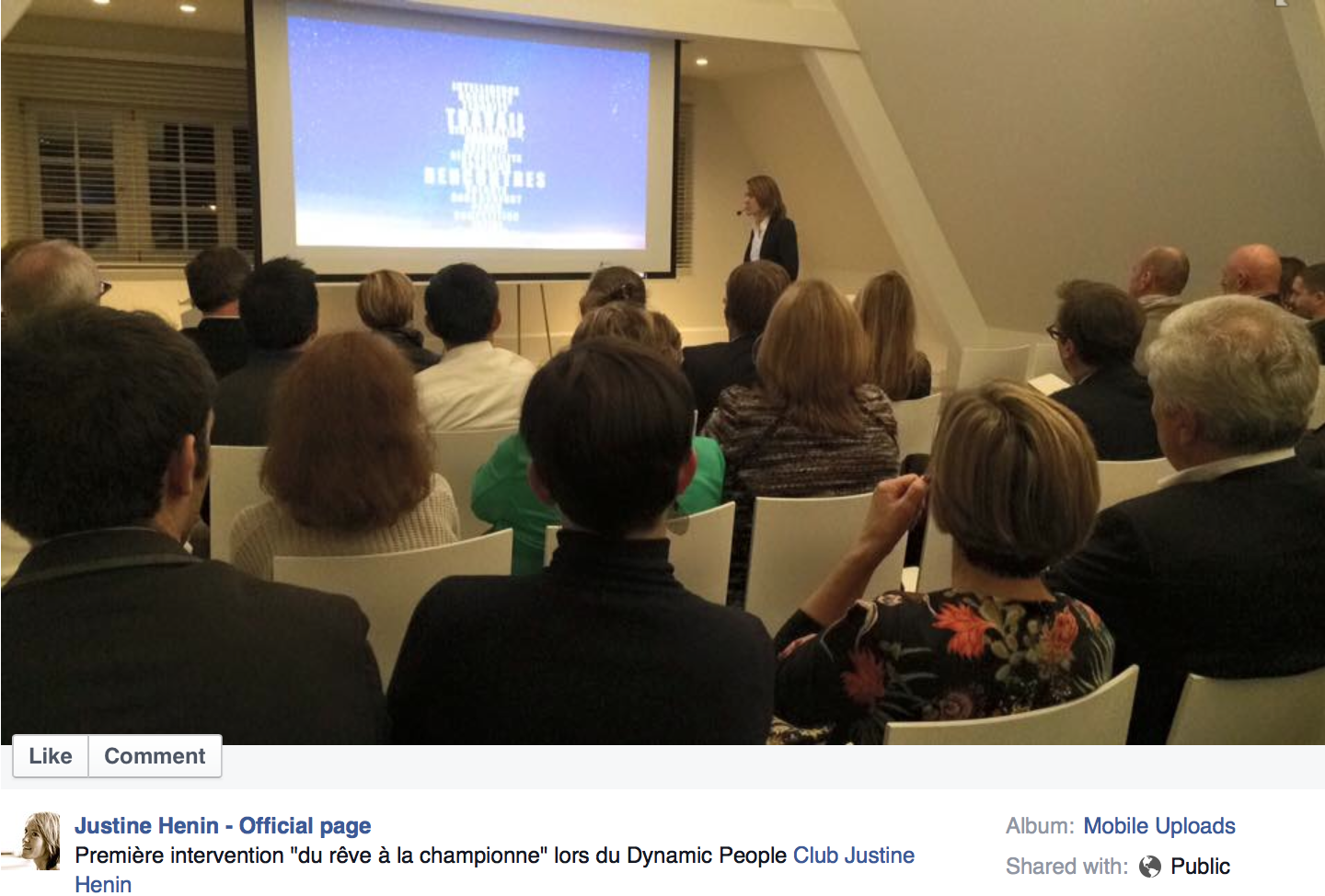 14- Steve Johnson (NE).
What a week for Steve Johnson! The 25-year-old American, 47th player in the world, reached the final of the Vienna tournament, where he ultimately lost against the Spanish David Ferrer (4-6, 6-4, 7-5). Before, he had defeated several renowned players like Dolgopolov, Janowicz, Gulbis and especially the South African Kevin Anderson that he disgusted, just like during this point.
15 - Andreas Seppi (NE).
If you have to lose, better do it with class. Led 7-6, 5-2 by the Croat Ivo Karlovic in the Vienna tournament, Andrea Seppi knew that he was doomed. So the Italian tried and succeeded a beautiful shot behind his back before winning the point.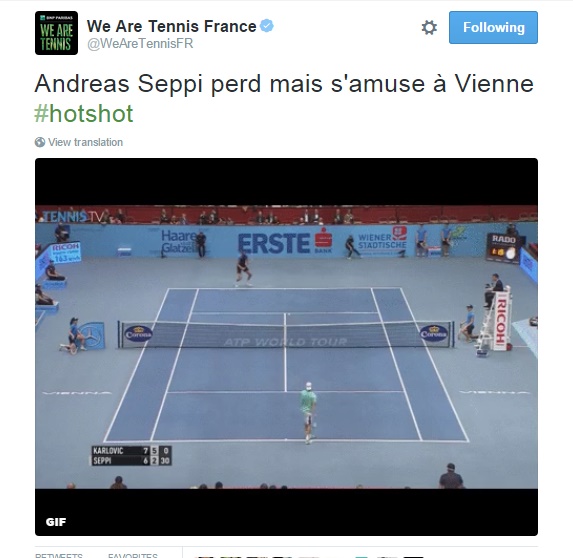 And lost the match a few minutes later. But with his head high.
Out:
Tsonga, Kyrgios, Ivanovic, Del Potro, Serena Williams, Nishikori, Wawrinka, Raonic
By Quentin Moynet