A man waking up from a coma after more than 10 years asked for news of his favourite player. Enough to offer him on a silver platter the first place of the WAT ranking this week.
A man woke up from a coma and asked for news of Roger, a match without ball boys, a point won without racquet, Serena celebrating her 34th birthday... Time passes but the tour is crazier than ever.
1. Roger Federer (+2).
Another proof that Roger Federer's hasn't been ordinary for a while now. When he woke up after an eleven-year coma following a car accident, a Spanish man, Jesus Aparicio, asked for news of the Swiss. He explained it to TennisworldUSA: "It came like a flash in my mind and I wondered what happened to him. I thought he had retired. When I heard that at 34, he was still playing and that he was world number two, I thought it was a joke! When I heard that he had won 17 Grand Slam titles I just couldn't believe it." Jesus Aparicio definitely sealed Roger's fate above the common man.
2. Serena Williams (+5).
Serena had a busy week, She celebrated her 34th birthday and her 20 years on the tour with a selfie…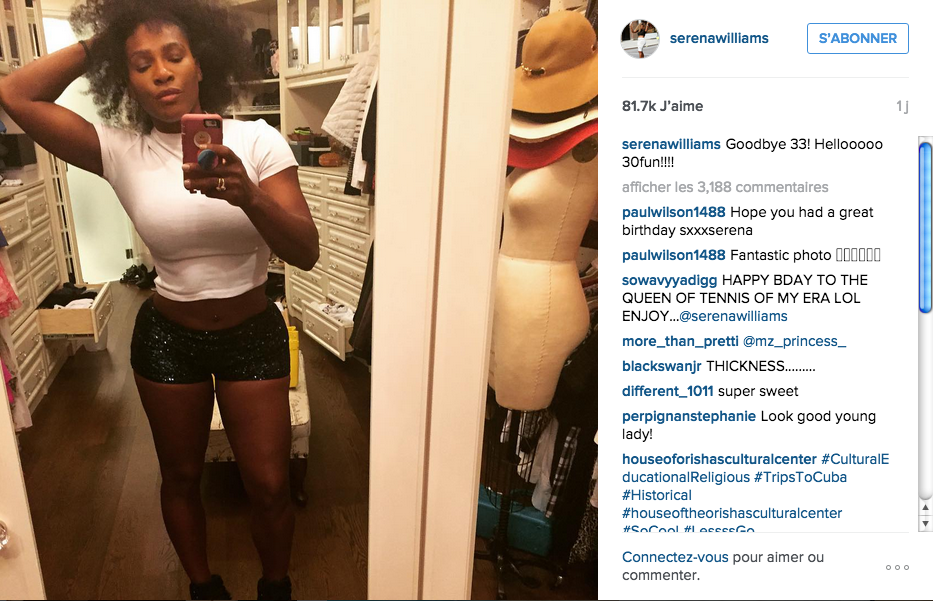 …A nod to her friend Caroline Wozniacki…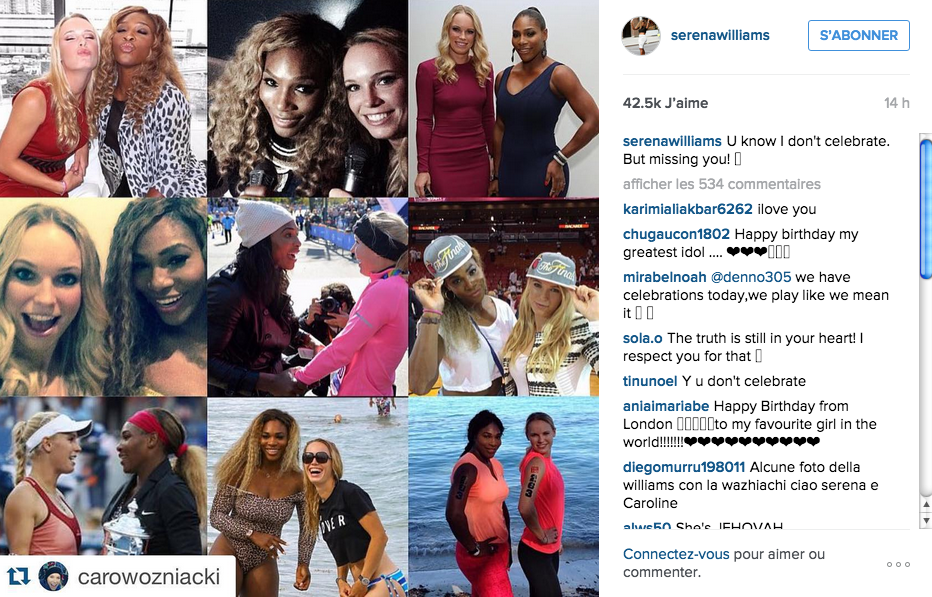 ... Before going to the opening of Drake's restaurant in Toronto, which hasn't failed to fuel even more the rumours of her alleged relationship with the rapper. Meanwhile, her coach Patrick Mouratoglou has given a few goals to his player: "The goal is still to achieve the Grand Slam. I'm sure that she will achieve it in 2016, and that she will win the gold medal at the Rio Olympics."
3. Stanislas Wawrinka (NE).
First Grand Slam winner to play the Moselle Open, Stan Wawrinka was eventually forced to withdraw after his victory in the quarterfinal against Dustin Brown. But he was able to get a massage from a spectator.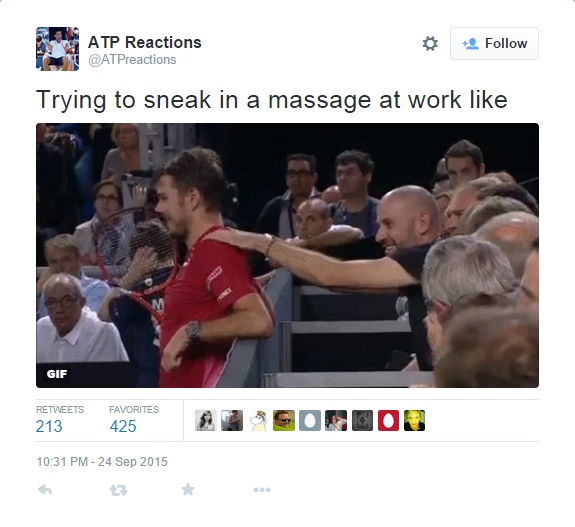 And he proved eager to see Yannick Noah making his comeback as captain of the French team of Davis Cup by BNP Paribas: "See a character like Yannick coming back in Davis Cup, as a player tennis, I think it's really exciting."
4. Agnieszka Radwanska (NE).
This week, the Russian hit the worst smashed forehand in history in the second round of the Tokyo tournament against Elina Svitolina...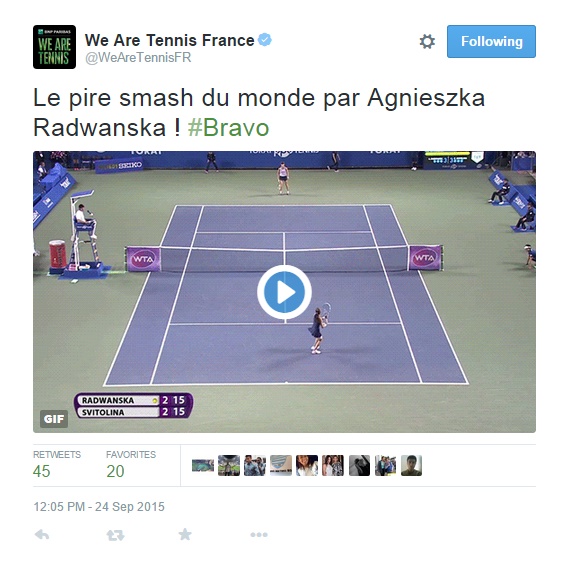 …Which didn't prevent her from winning her first title of the season.

5. Novak Djokovic (+4).
Novak Djokovic went through this week as a king. The program includes a visit to one of the two centres for migrants in Belgrade as a Goodwill Ambassador for UNICEF, a picture for his ten years of marriage...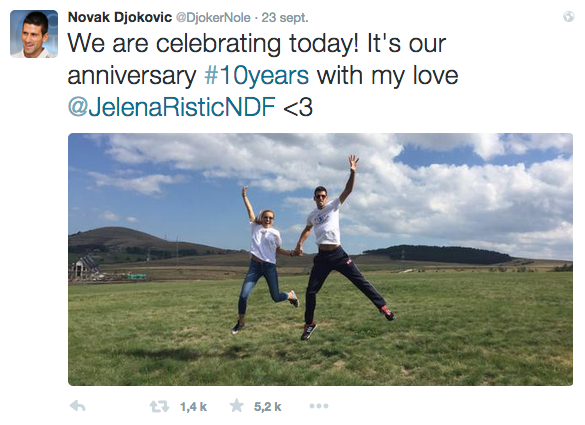 ...An indecent point scored in training...
... And praises sung for him by his coach Boris Becker during an event at the Novak Djokovic's foundation: "It's hard to say who is the best player of all time. Our sport has been dominated by several great players. First, Rod Laver, fantastic, then one of my idols, Borg and then the genius John McEnroe. Then there was Lendl, who showed what a true professional was, Edberg, players born to win... There was Agassi, the best returner of all time, Sampras and his fourteen Grand Slam titles. And then in 2000, there was Federer. He won 17 Grand Slam titles, led tennis to its highest level, participated in many activities off the court, he gave everything to tennis. Nadal has won nine titles at Roland Garros, which is just incredible. And then suddenly, a guy from Serbia arrived, with his incredible backhand, his amazing forehand. And he ended the domination of Nadal and Federer. »
6. Maria Sharapova (+6).
Named captain of the Russian team that will face the Czech Republic in the final of the Fed Cup by BNP Paribas mid-November, Maria Sharapova will make her return to the competition in Wuhan, China, after digesting the jetlag.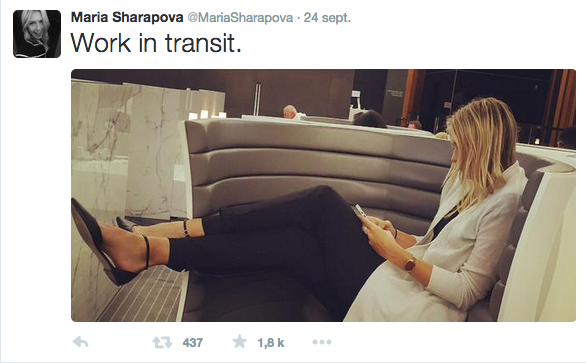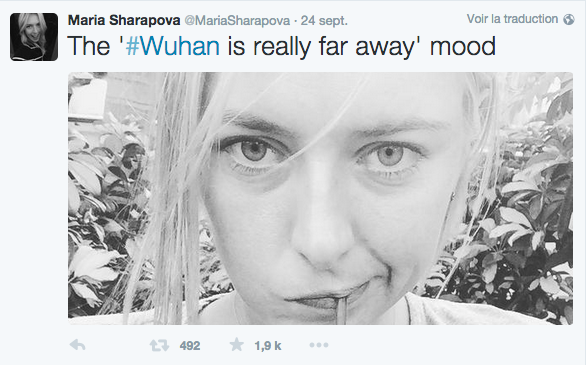 Moreover, since the announcement of her participation to the Chinese tournament this week, ticket sales exploded.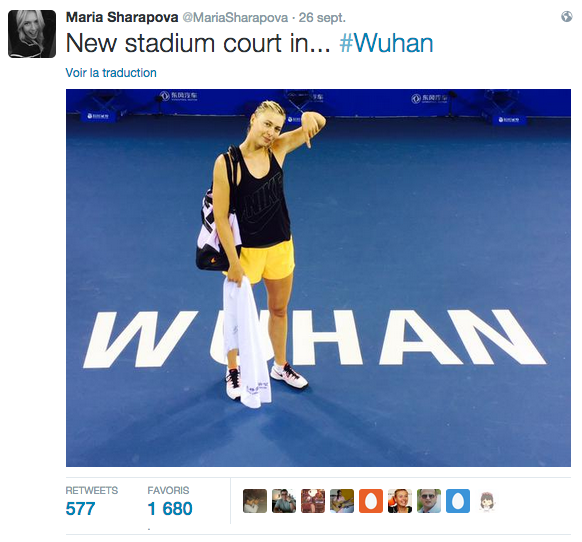 7. Lucas Pouille (NE).
Nice week in St. Petersburg for the man who eliminated the Pole Jerzy Janowicz with two tie-breaks, before losing in the quarter finals against the Spaniard Roberto Bautista. He then spent time playing baby hockey with Dominic Thiem.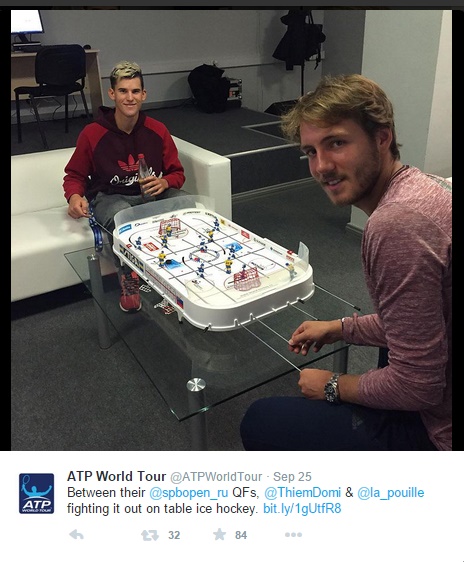 8. Yannick Noah (+2).
The French's favourite sportsman is back in the costume of Captain in Davis Cup by BNP Paribas...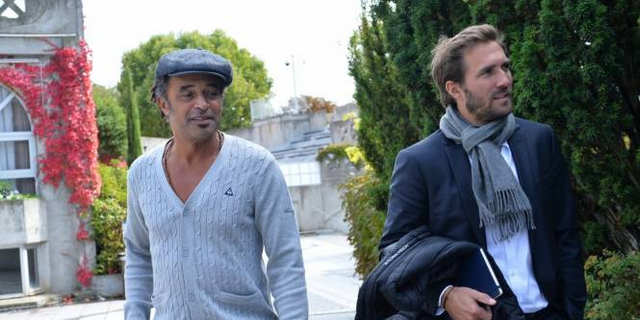 ... And he decided to comment on a decade of French tennis without him: "It's been ten very sad years. This generation is quietly disappearing. It has become an emergency now. (...) I have always been available to Arnaud (Clement, ed.) Through messages in particular. But, and I respect his way of doing things, he never called me back."
9. Ana Ivanovic (NE).
Defeated in Tokyo by Dominika Cibulkova, Ana Ivanovic can find some comfort: she won the greatest point of the tournament.
During this tournament, she also got lost in a sushi's restaurant.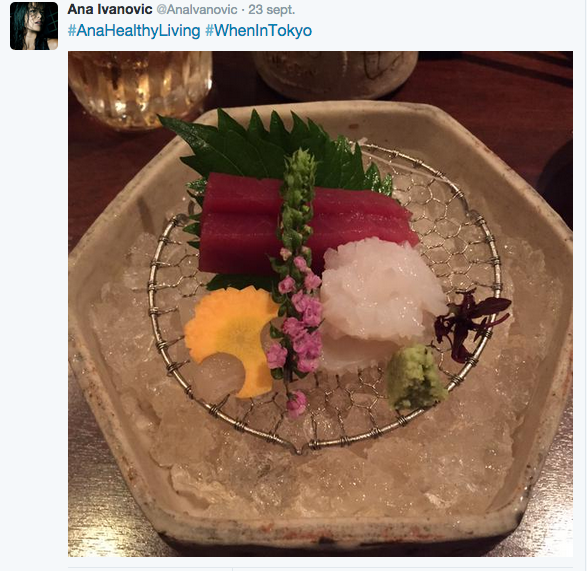 She's now off to China.

10. Gilles Simon (NE).
Each year at the Metz tournament, the Amneville Zoo welcomes a player. This time, it was the turn of Gilles Simon, who made the clown with a sea lion.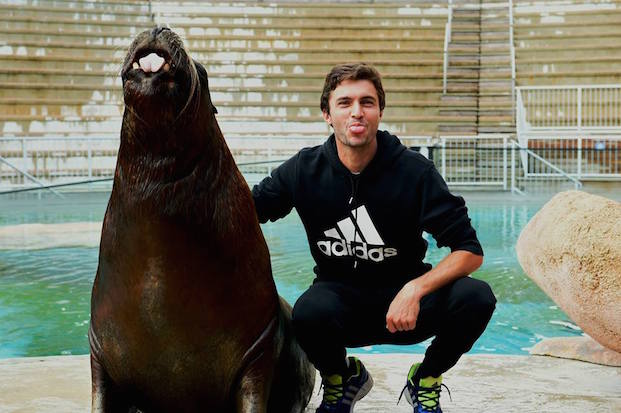 It seems that this has brought him luck since he reached the final of the tournament, only defeated by Jo-Wilfried Tsonga in three sets (7-6, 1-6, 6-2).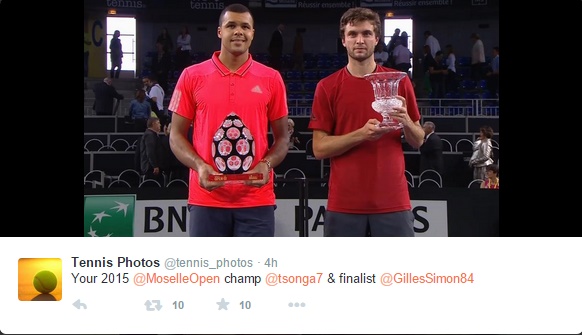 11. Ryan Harrison and Quentin Halys (NE).
Ryan Harrison and Quentin Halys played the second round of the Columbus challenger in the US without ball boys. How is it possible? They simply weren't scheduled for this game.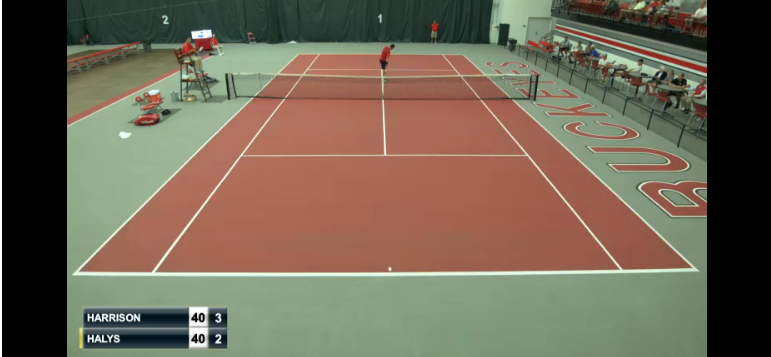 Victory 6/4 6/3 of the American and a lot of time wasted picking up balls.
12. Monica Niculescu (E).
Monica Niculescu, 49th player in the world, defeated the Swede Rebecca Peterson, 147th player in the world, in the second round of the Guangzhou WTA tournament in China, without racquet in her hand. A funny performance following a strange forehand that twisted the racquet.
Rebecca Peterson obviously didn't know how to answer and put the ball in the bottom of the net.
13. Benoit Paire (E).
Ill for a few days now…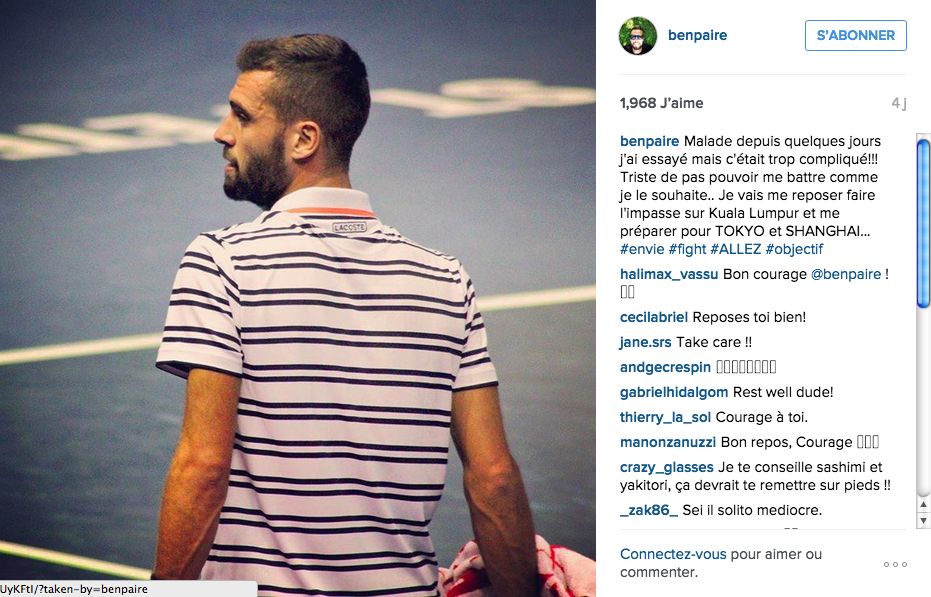 …Benoit Paire took a few days off to visit his nephew at the maternity…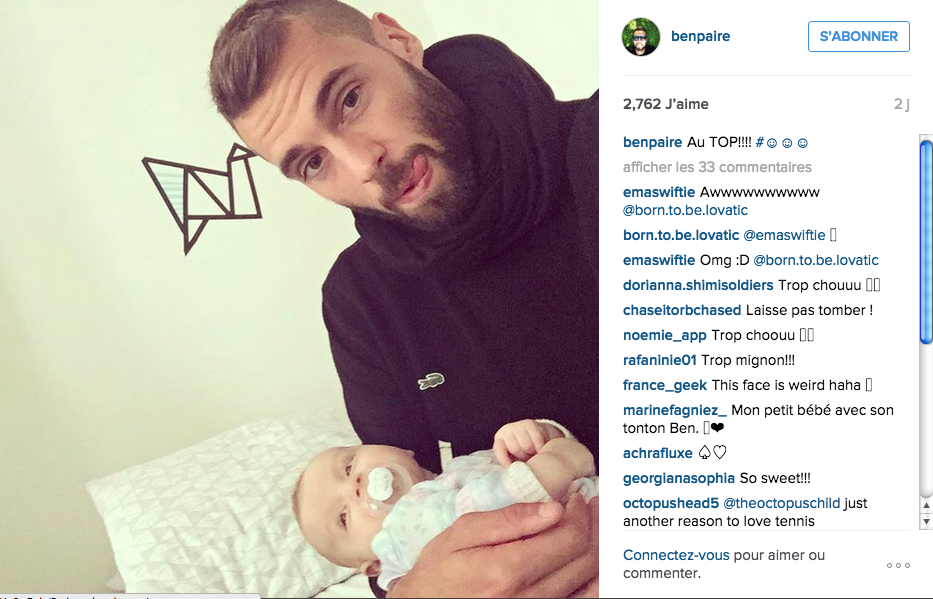 …Then went to Venice in Italy…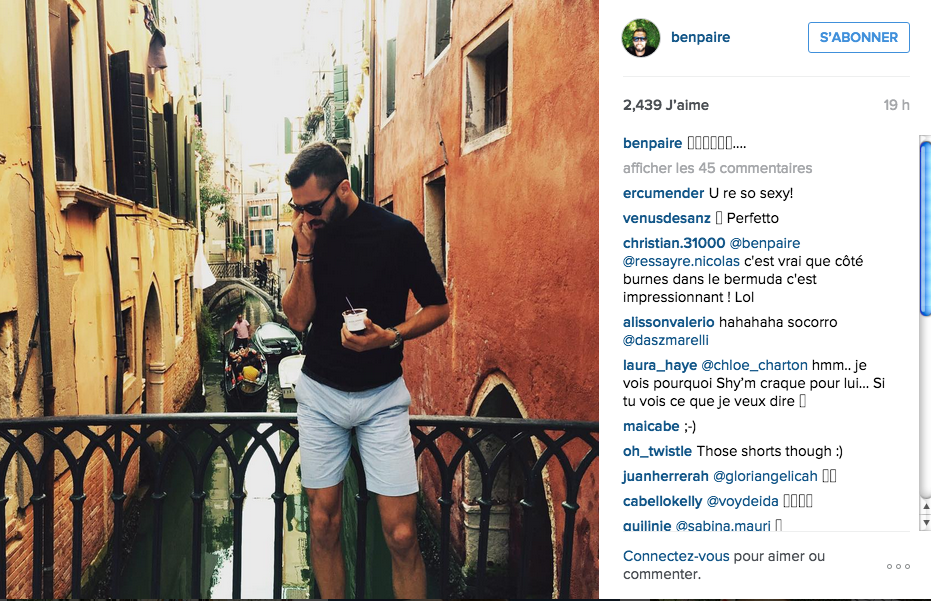 …Probably with Sh'ym, his alleged girlfriend.
14. Caroline Wozniacki (NE).
A busy week for the Dane who supported Liverpool against Aston Villa…

…Asked herself the right questions…

…Wished a happy birthday to Serena…

...And succeeded an incredible drop shot in Tokyo.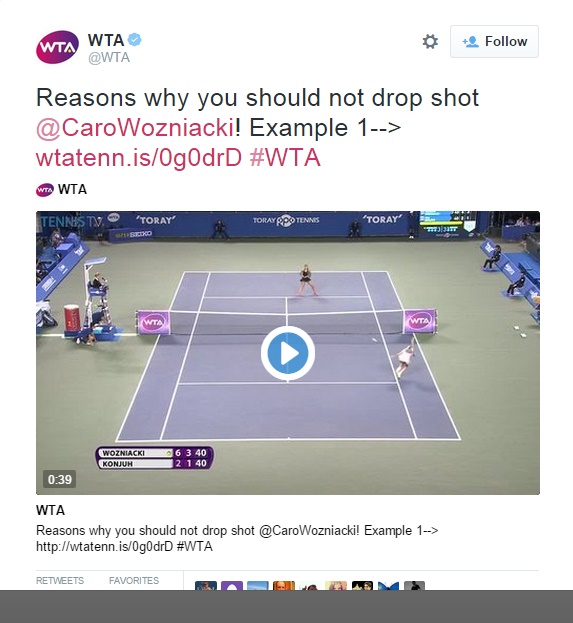 15. Flavia Pennetta (+7).
Flavia Pennetta is still on cloud nine after her victory at the US Open, the slightest breakfast with her boyfriend Fabio Fognini then becomes a pure moment of happiness.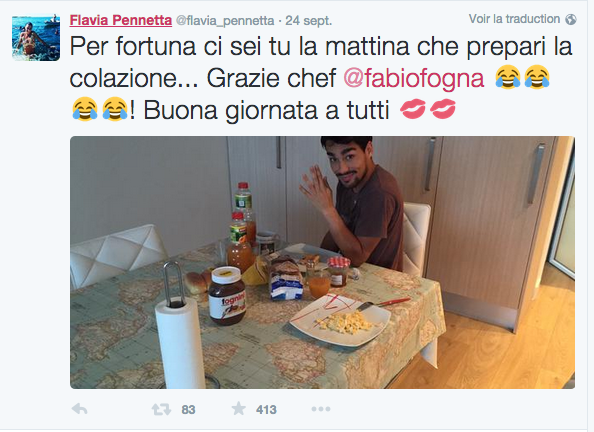 Just like receiving a can of Coke with her name on it.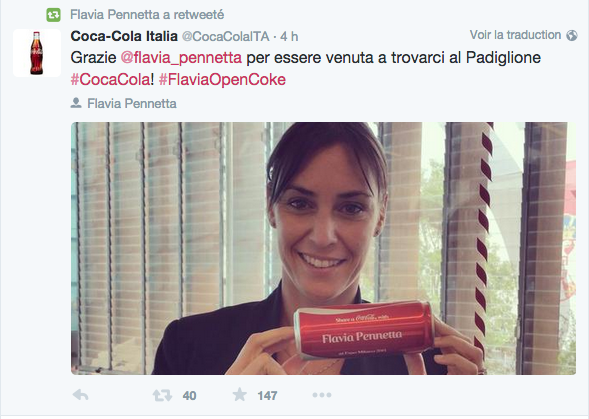 Out:
Murray, Goffin, Wickmayer, Nadal, Hewitt, Date-Krumm, Vinci, Berdych, Safarova
By Antoine Mestres