After going on holiday, just like you, the funny ranking of We Are Tennis is back with the Swiss master watchmaker Roger Federer, on top of its ranking.
Let's take the same and start again. And almost in the same order. After going on holiday, just like you, the funny ranking of We Are Tennis is back with the Swiss watchmaker master Roger Federer on top of its ranking. For the start of the school year, he's followed closely by the one that is now followed by 5 million people, Serena Williams and the saxophonist Novak Djokovic.
1 - Roger Federer (/).
Roger Federer, who wasn't in Montreal, showed that he was in top form before the US Open. The Swiss, winner of Novak Djokovic in final, hasn't conceded a set. A match marked by some very nice points, including this drop shot (at 10mns19) followed by a backhand lob and concluded with a drop shot in the decisive game of the first set...
Even before winning on Sunday, Roger was in a joyous mood this week. And that's Stan Wawrinka, that he met in Cincinnati, accompanied by Severin Lüthi, their coach in the Swiss team of Davis Cup by BNP Paribas, who paid the price.
«FedEx» could not ask for a better preparation before the US Open, which will start in a week.
2 – Serena Williams (/).
Before taking up of the biggest challenge of her career at the US Open, a calendar Grand Slam, Serena Williams prepared this week in Cincinnati. And rather well. Still not at 100% physically, even if she eventually won against Halep in the final, the American showed that she was already ready mentally. She proved it in the quarterfinals, going back a handicap of a set and a break to finally win against Ana Ivanovic (3-6, 6-4, 6-2).
Otherwise, this week, the world number 1 also became the first female tennis player to surpass the five million followers on Twitter (5.12). It's better than Novak Djokovic (4.56) and Roger Federer (3.44), but still very far from Rafael Nadal (8.38).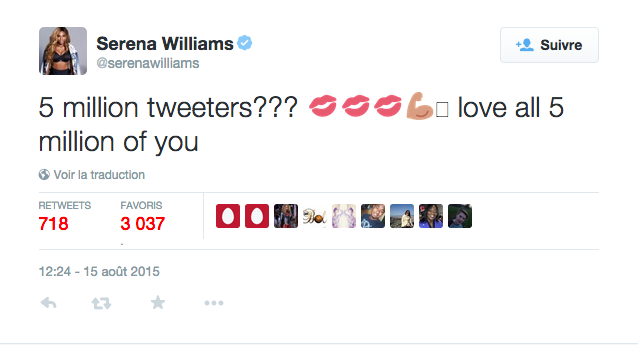 Finally, Serena met her doppelganger in Cincinnati. Who's Who?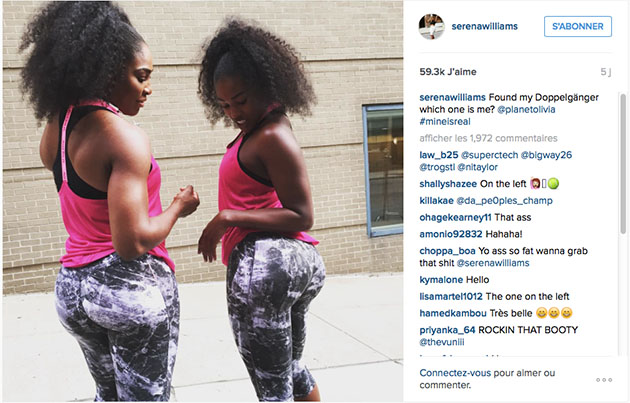 3- Novak Djokovic (NE).
Defeated in the final in Montreal by Andy Murray, Novak Djokovic has once again reached the final in Cincinnati only to lose it again. But this time against an untouchable Roger Federer... The Serb can nevertheless take comfort by remembering that he received a very nice welcome from his American fans.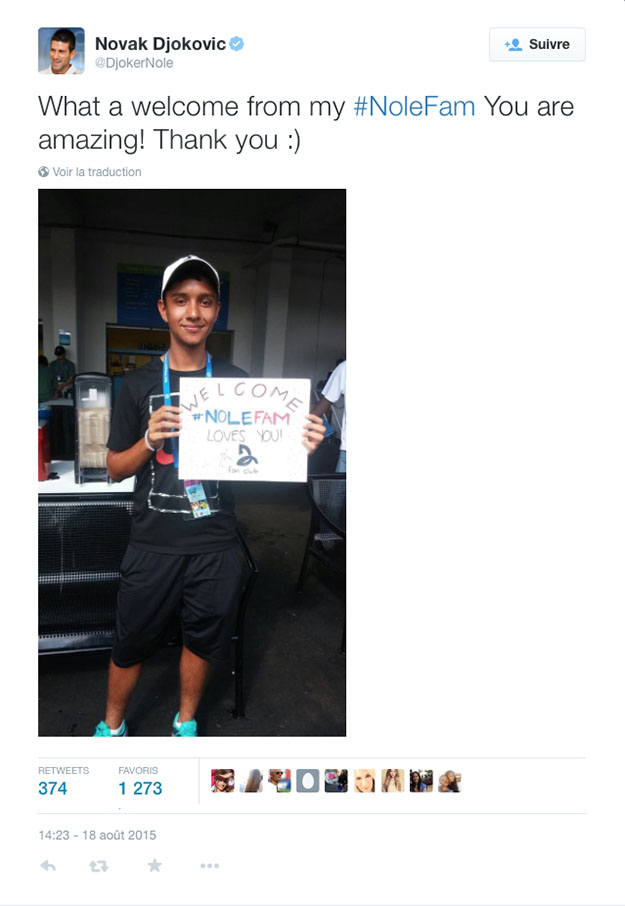 But above all, he took his revenge on the man that prevented him, this summer at the French Open, to win the last Grand Slam missing from his prize list: Stanislas Wawrinka. All in straight sets and in just over an hour, for what was his best game of his American tour.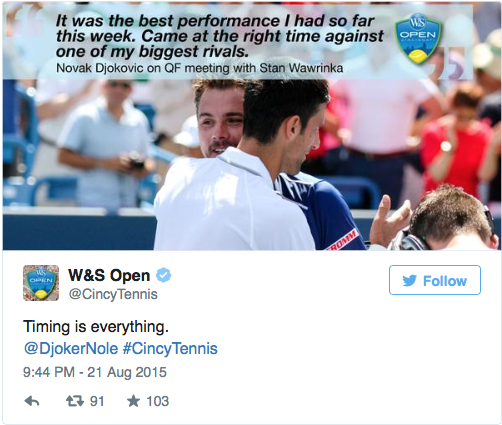 The Serb, who hasn't played tennis this week, had the chance to practice his skills on a saxophone.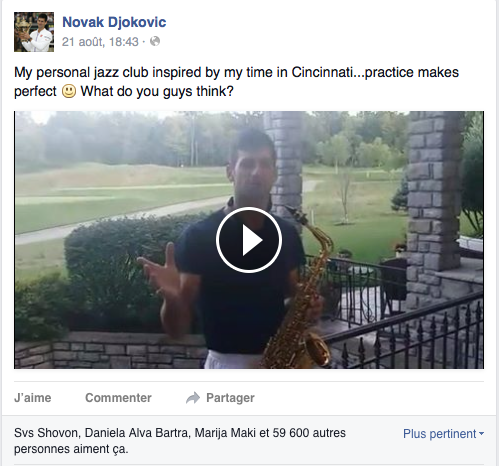 Maybe a new life awaits him in a jazz club.
4 – Simona Halep (NE).
Unlucky finalist in Cincinnati, Simona Halep was mainly noticed for a comeback on Twitter, a year after her first and only tweet. It was well worth a collective selfie.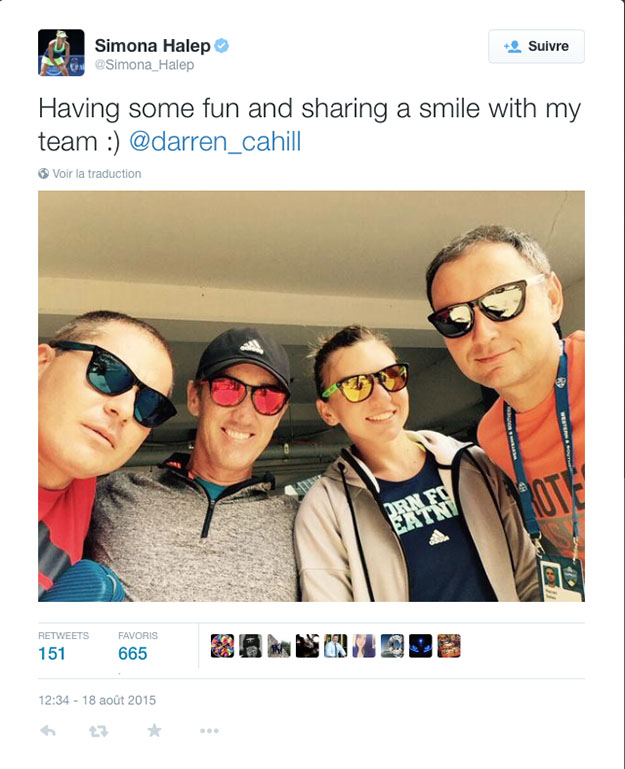 The Romanian also participated in a photo-shoot for the US Open.
A great invention that this invisible ball.
5 – Andy Murray (+9).
Winner of the Montreal Masters last week, Andy Murray has once again achieved a good performance in Cincinnati by reaching the semi-finals, only eliminated by Roger Federer. Before that, Murray defeated Mardy Fish, a player with whom he has an excellent relationship, as evidenced by this statement from the Scot.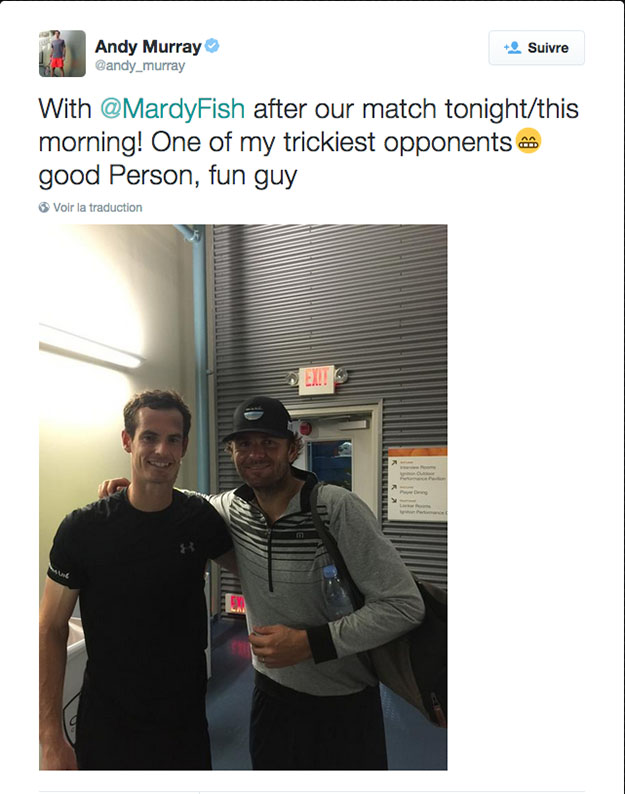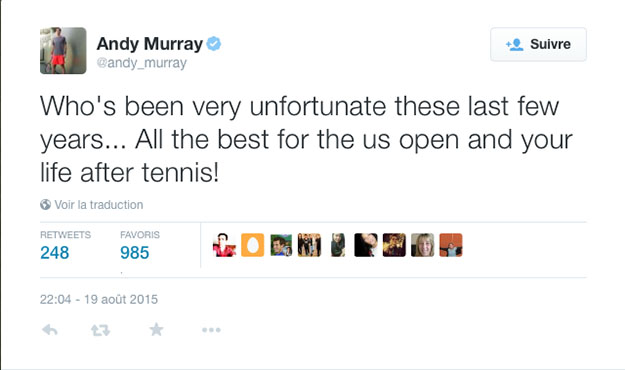 Otherwise, Murray dressed as an ice-cream man this week. But the deception was quickly unmasked.
Impressive disguise budget...
6 – Benoît Paire (-2).
No broken racquet, no insults to the umpires, or botched game, but many winning points. If he hasn't won against Novak Djokovic in the second round of the Cincinnati Masters (7-5, 6-2), Benoit Paire made the show. And for once, his behaviour had nothing to do with it. No, the French succeeded some classy shots to destabilize the Serb. Enjoy.
Besides, his match impressed Nicolas Mahut.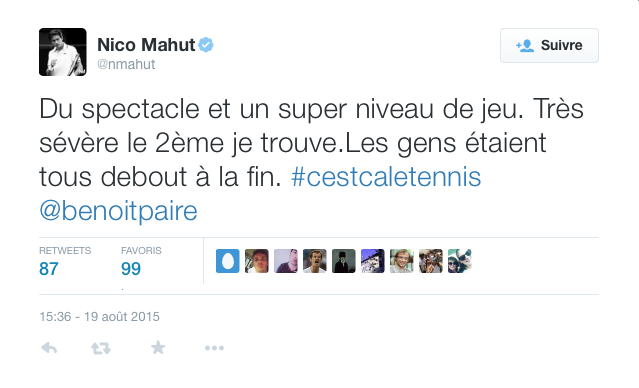 Despite the defeat, Paire didn't lose his smile.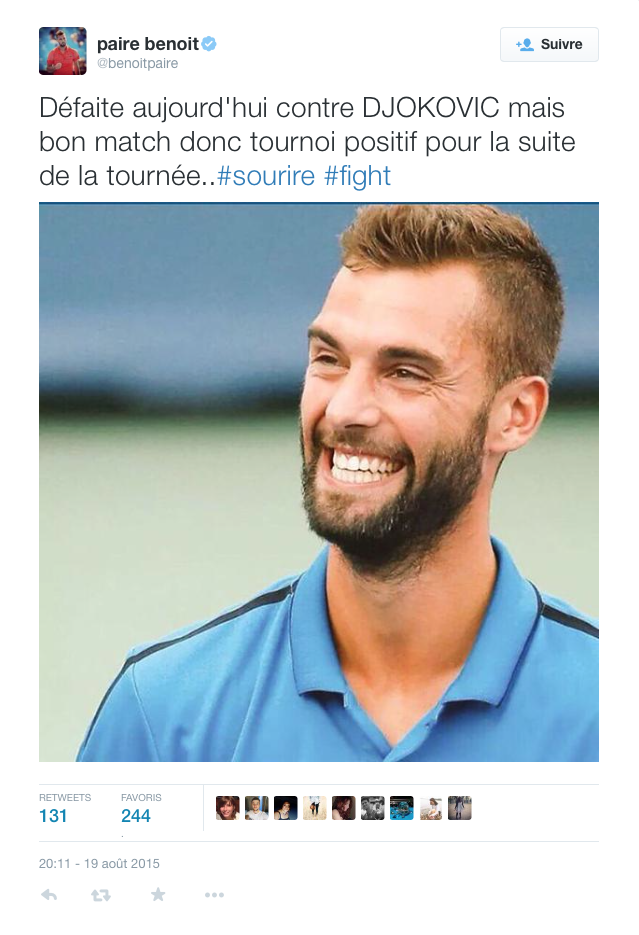 He probably knew that he would be able to enjoy a few days off to play golf and eat candies.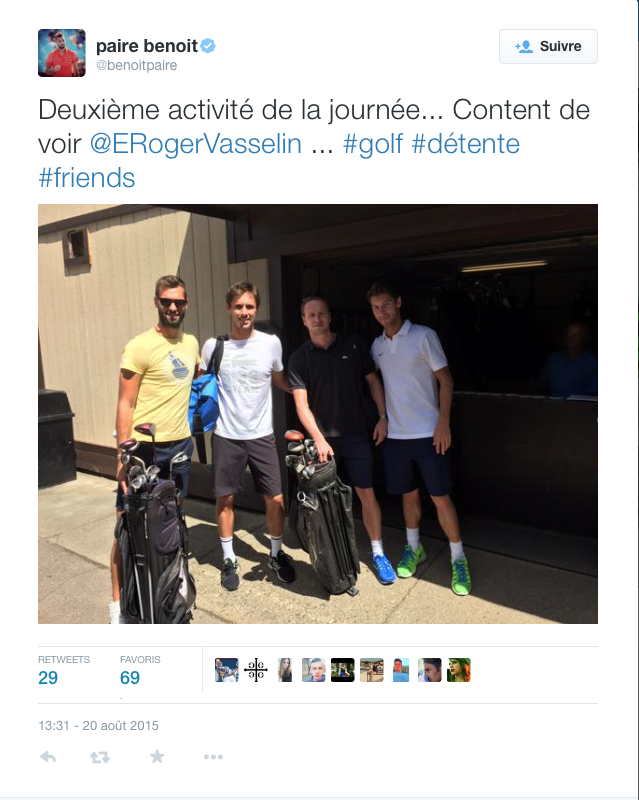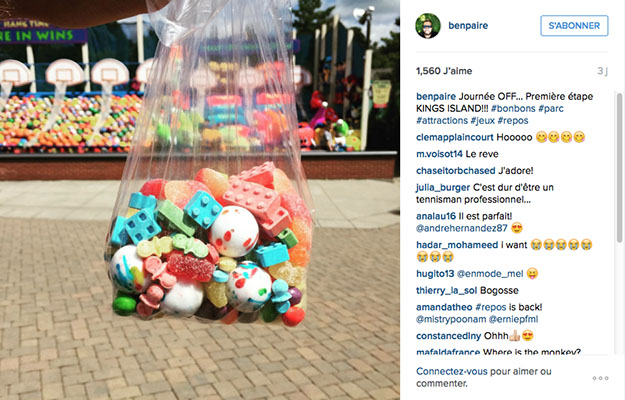 The French apparently gained a reputation on the tour, that of a player who likes junk food. It is in any case what seems to imply his best mate, Stan Wawrinka.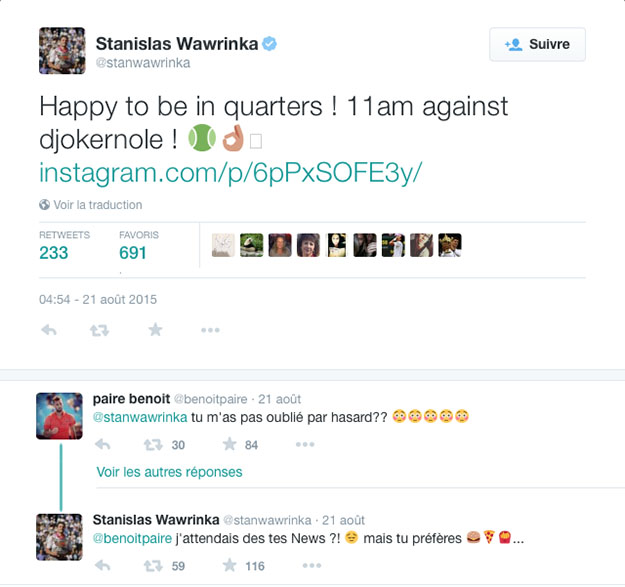 7 – Rafael Nadal (NE).
Is there a Rafael Nadal curse? Since the beginning of 2014, only three players have won the match following their victory against the Spaniard. The seventeen others were all defeated. The latest, Feliciano Lopez, who defeated Rafa in the fourth round at Cincinnati (5-7, 6-4, 7-6) before losing against Roger Federer in the next round (6-3, 6-4). Bad luck you said? Disappointing at least in recent months, particularly since the start of the US tour. However, the Spaniard said that he was eager for battle in New York at the US Open, the last Grand Slam of the season.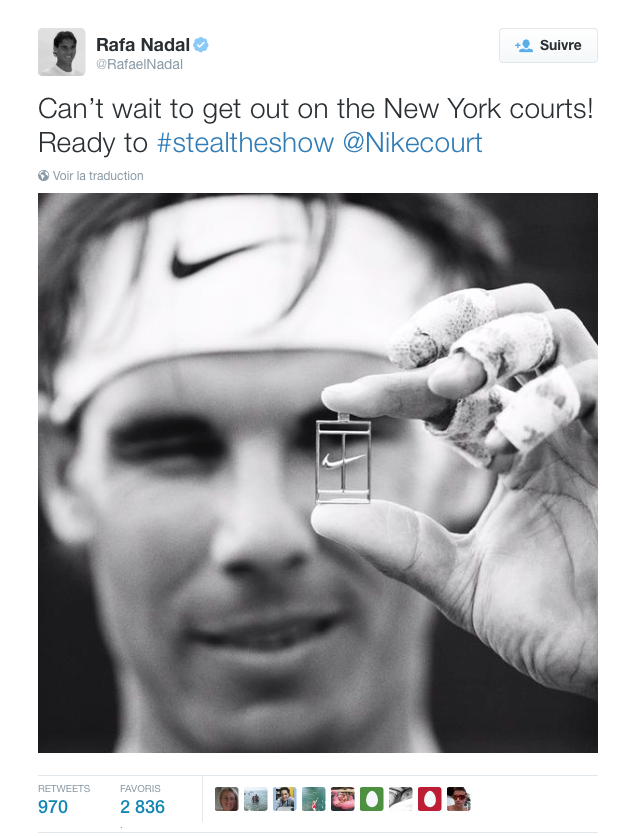 Only good point with this premature elimination, Nadal was able to watch his compatriot Carolina Marin retain her title of badminton world champion.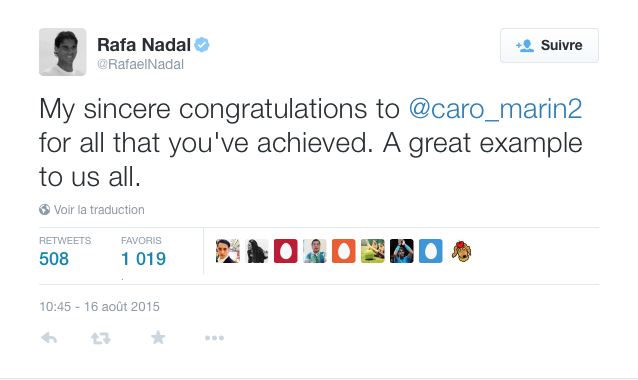 8 – Jeremy Chardy (NE).
An animal lover. This week in Cincinnati, the French stood out during his second round match against Nadal, not for his tennis (since he lost in straight sets 6-3, 6-4 despite a good match) but for this scene during which a butterfly is bothering him while he's about to receive the Spaniard's service. He then tried to chase him gently with his racquet before the intervention of a ball boy. And then, this happened.
We're still waiting for the response of the main protagonist.
9 – Alexander Dolgopolov (NE).
This was the surprise of the week in Cincinnati! Alexander Dolgopolov reached the semi-finals of the Masters 1000, only defeated by the world number one, Novak Djokovic. And yet, he made him work hard for it, as you can see with this magnificent point than even his opponent didn't fail to applaud.
Before that, the Ukrainian had won against Tomic, Janowicz, and above all, the world number six Tomas Berdych. Just that.
10 – Maria Sharapova (-7).
After withdrawing at the last minute because of an injury in her right leg, Maria Sharapova took advantage of this enforced rest week to visit Cincinnati and Ohio. What she discovered surprised her.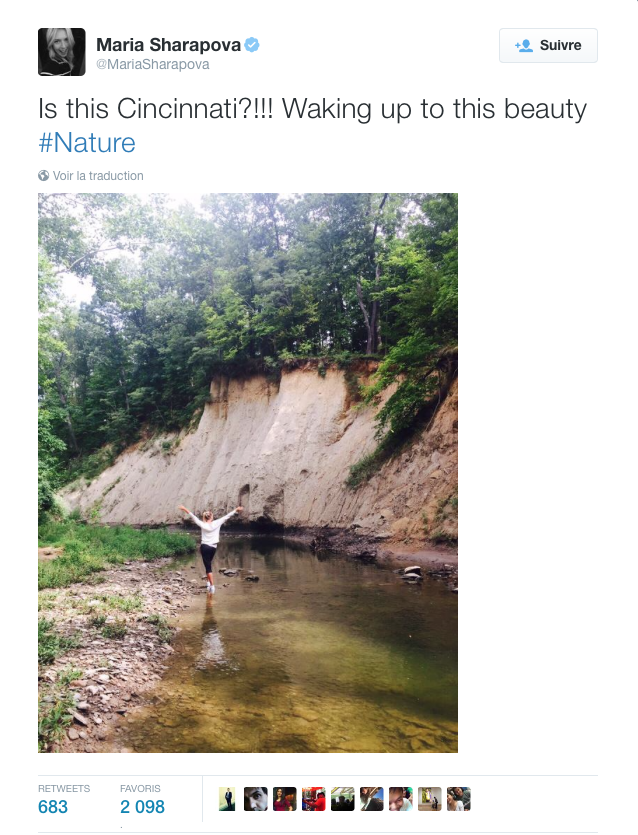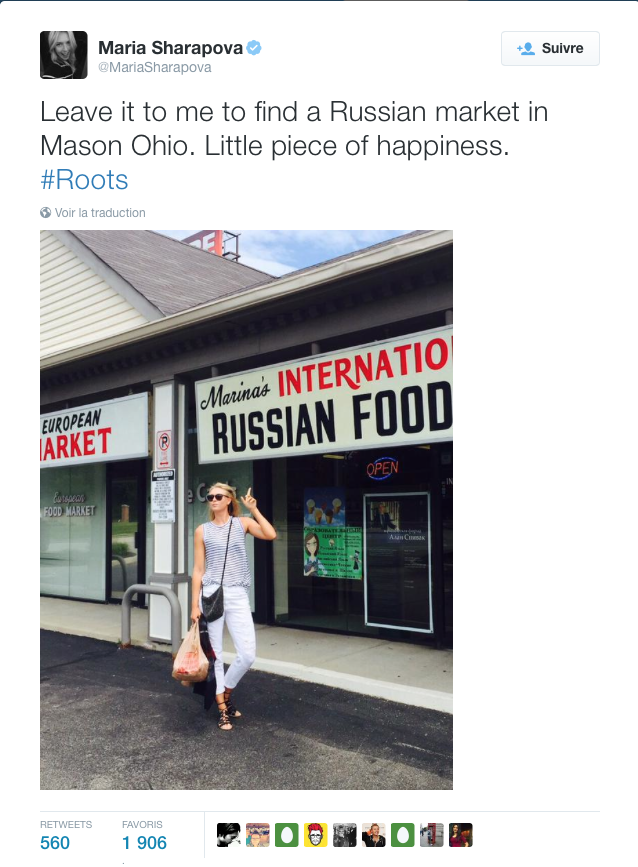 The Russian also took part to a very special shooting for the US Open.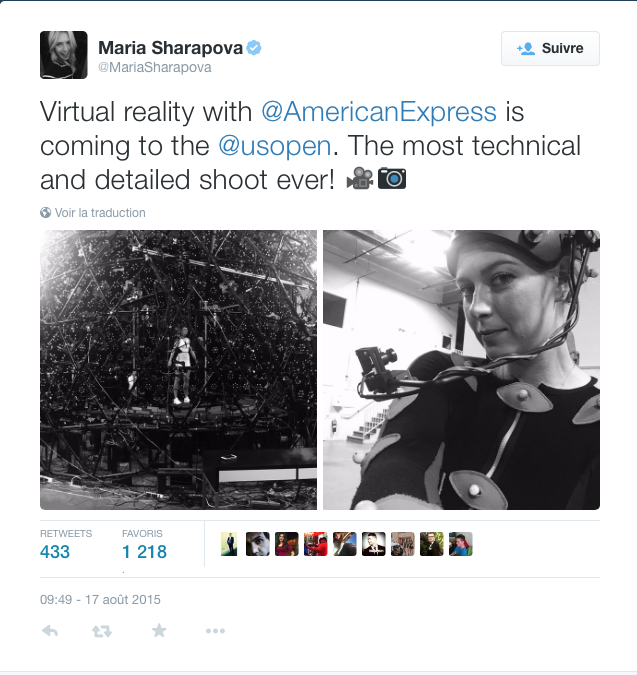 11 – Richard Gasquet (NE).
It might change his mind about Cincinnati. Ill at ease in this tournament since his professional debut, Richard Gasquet matched his best performance by reaching the quarterfinals, eliminated by Andy Murray after a very tough match (4-6, 6-1, 6 -4). Before that, the French succeeded fine performances, since he eliminated top players such as Nick Kyrgios and Marin Cilic. With some superb winning shots, especially backhands.
12 – Ana Ivanovic (-4).
Eliminated in the quarterfinals in Cincinnati by the future winner Serena Williams, Ana Ivanovic wanted to go straight to New York to prepare for the US Open. But the plans of the Serbian were thwarted by a delayed flight.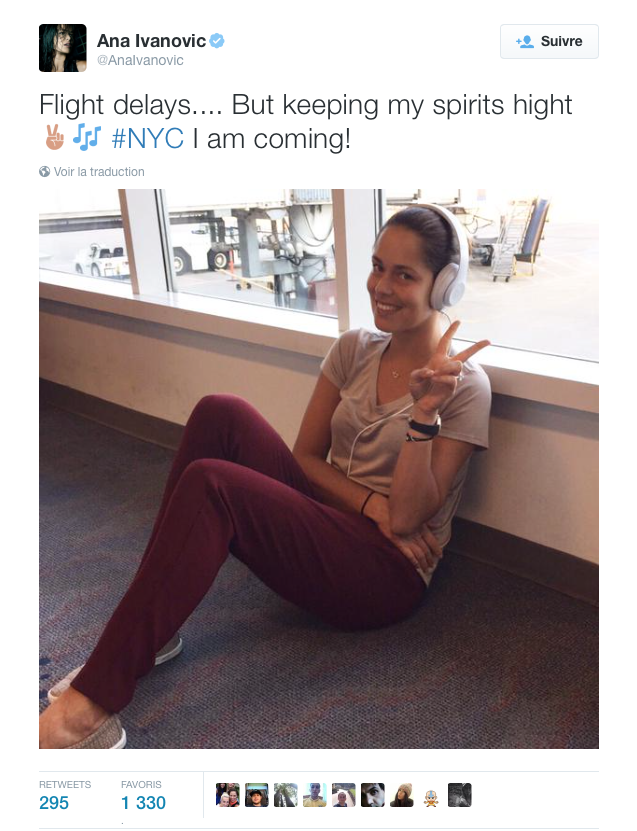 This week, Ivanovic also posed for Self Magazine. There she gave advice to get a sculpted body.
It must be said that the result is rather good. Isn't it Bastian?
13 – Milos Raonic (NE).
Him too is going through a difficult time. Defeated in the second round in Montreal, Milos Raonic couldn't even pass a tour in Cincinnati, eliminated by Feliciano Lopez (7-6, 6-4). Yet, the Canadian is training hard, even in the rain.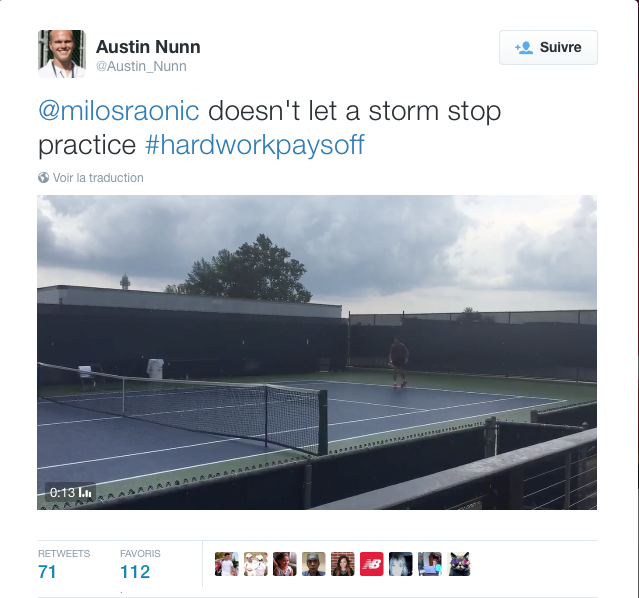 Despite disappointing results, Raonic is still smiling. And always with a cap on.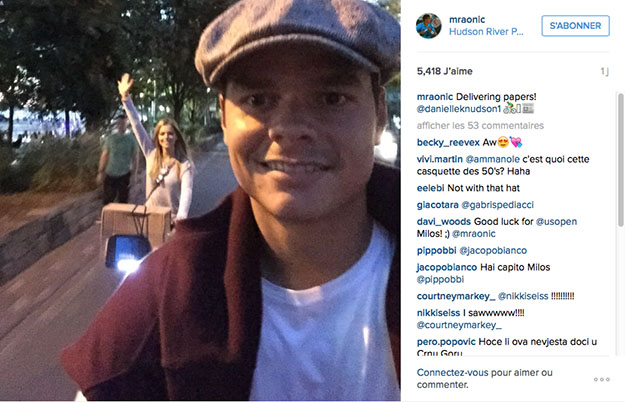 14 – Caroline Garcia (NE).
This is a first. By defeating Petra Kvitova in the second round of the Cincinnati tournament (7-5, 4-6, 6-2), Caroline Garcia defeated for the first time in her career a member of the World Top 5.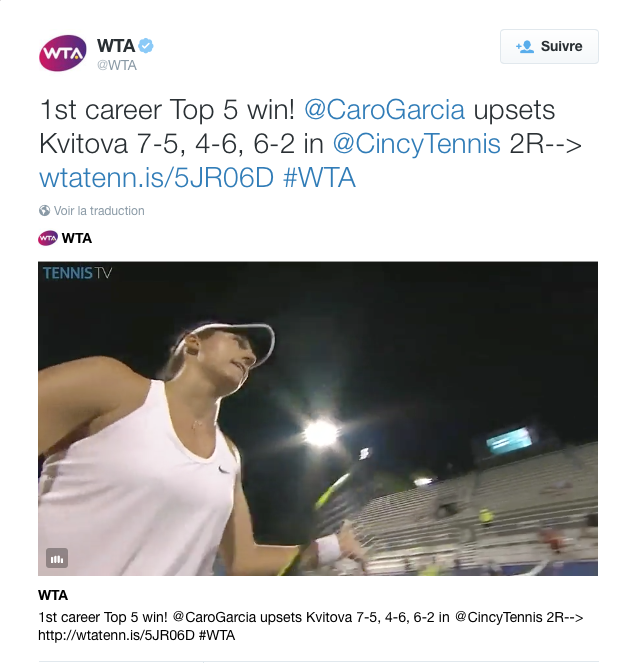 To achieve such a feat, she needed a lot of concentration. Suffice to say that during the game, it was better not try and disturb the French.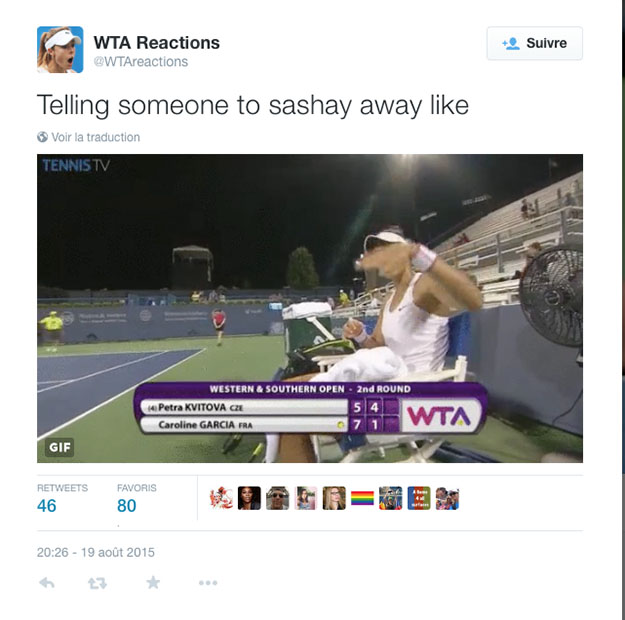 Eliminated in the next round by the Ukrainian Elina Svitolina, Garcia took the opportunity to go see Jurassic World, with Omar Sy and his lovely French accent.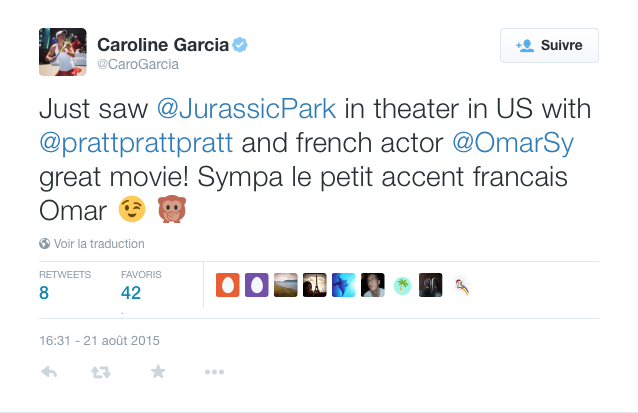 15 – Gaël Monfils (-10).
Bad times for the Monf '. Eliminated in the first round in Cincinnati by the Pole Jerzy Janowicz (6-4, 7-5), the French looked like he was lost on the court. « I'm not playing well right now, I don't have a lot of confidence and it is not easy with a level of play so poor" he confessed after his defeat. "I'm missing everything! First I wasn't serving well... And then I got a little sore and I haven't been able to train much in recent days, especially on Sunday. So, I kept doing everything wrong, I couldn't move, I couldn't serve... I couldn't do anything good. I haven't played that bad for a while.» Two days later, the French announced the end of his collaboration with his coach, Jan de Witt.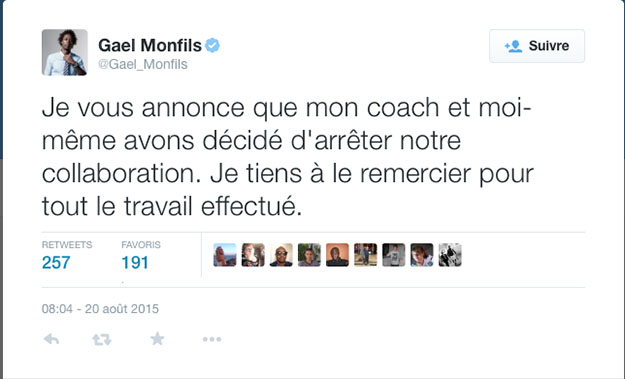 Monfils also got a new haircut.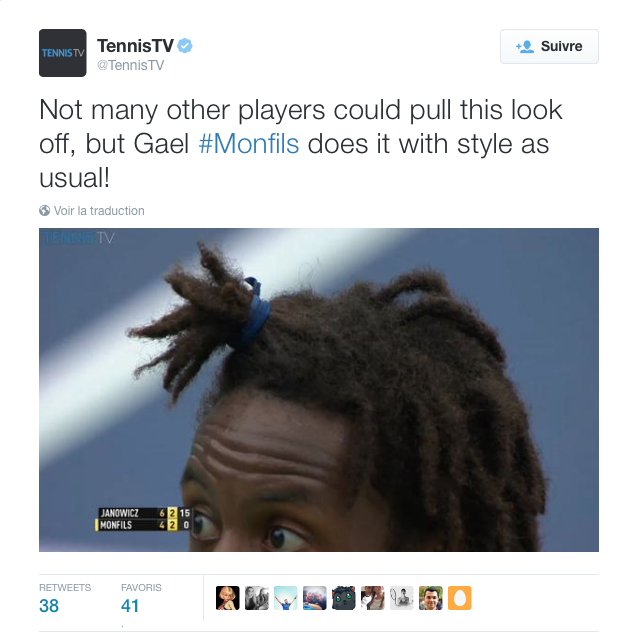 Without much success.
Out:
Auger-Aliassime, Fish, Schnyder, Hewitt, Kvitova, Wozniacki, Berdych, Garza
By Quentin Moynet