If Andy Murray won the Queen's, he did it in a very unusual way to say the least. This also allowed the Scot to win a comfortable place of No. 1 in the funny WAT ranking.
Wimbledon is starting soon and everybody is preparing it in its own way. If Andy Murray has won both the semi-finals and the final of the Queens in the same day, his ATP tour fellow faced far more rational concerns: a wild-card application, a doppelganger, a car a little bit too flashy and laptop malfunctions...
1- Andy Murray (+8).
A semi-final ended early in the afternoon against Viktor Troicki, a final won in straight sets in the aftermath against Kevin Anderson, Andy Murray feels at home at the Queen's...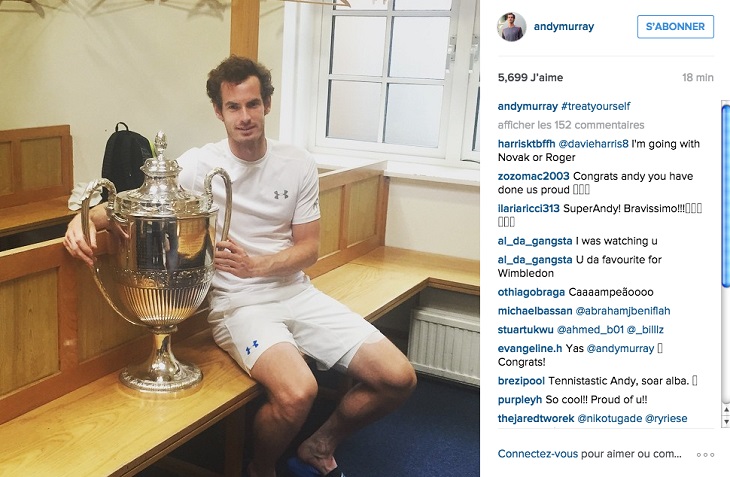 Between his dog…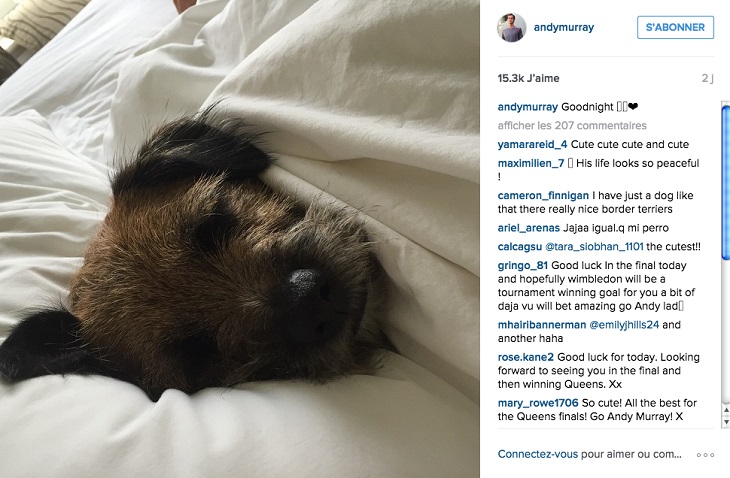 …And José Mourinho.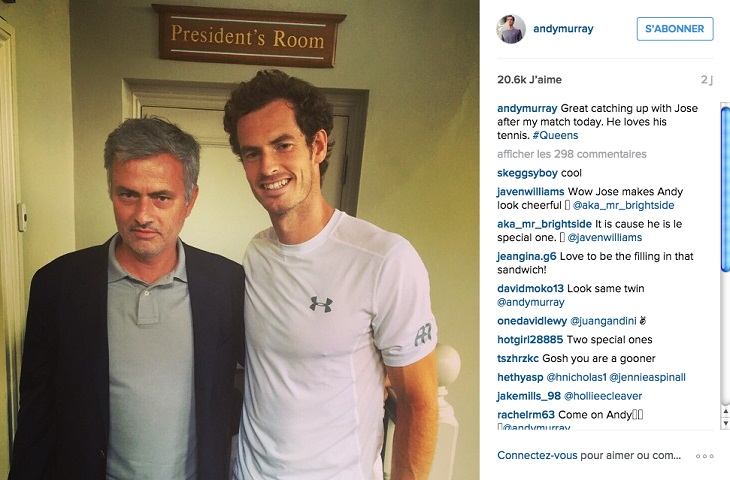 Result: four victories in seven editions. The All England Tennis and Croquet Club is resolutely waiting for him.
2- Roger Federer (+6).
His 8th title in Halle…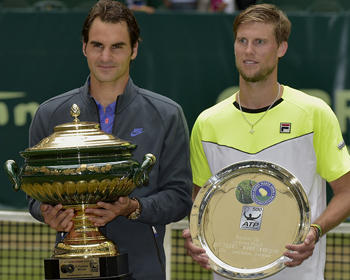 …A few balls played with a journalist.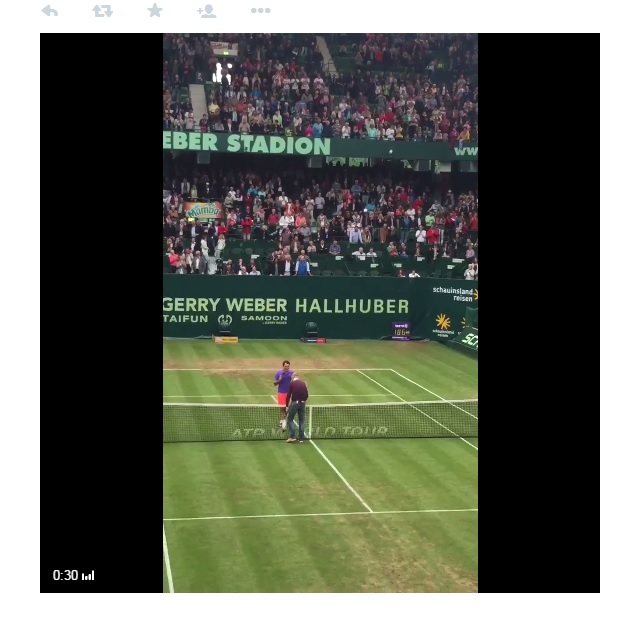 And a childhood video…
…A living legend never sleeps.
3- Angélique Kerber (NE).
Be careful: Angelique Kerber is getting stronger. In Birmingham, the German won her third title of the year against Karolina Pliskova in three sets.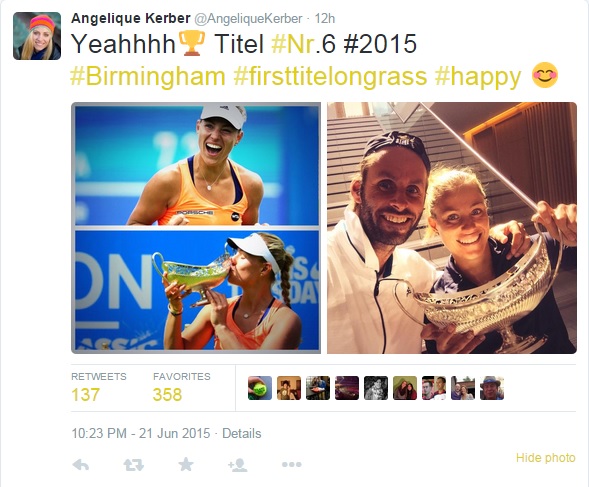 How did she celebrate? «By eating pizza».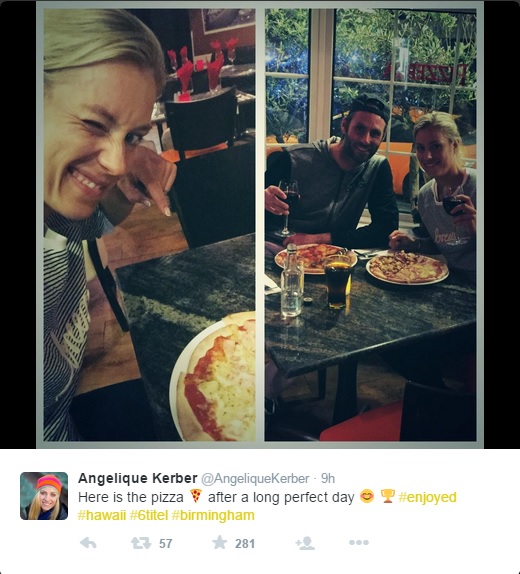 4- Stanislas Wawrinka (-1).
Ten days after his Paris victory, "Stan" fell in the second round of the Queen's against the South African Kevin Anderson. Nevermind, two sets (6-3, 6-4), 49 minutes and a few BBC mics in the previous round were enough for him to lecture Nick Kyrgios: "I think that he talks a lot, every day, so it should be interesting for journalists to listen. It doesn't surprise me. When I read his interviews, it's always funny, there are many things interesting to read. I had read before the game that he was ready, excited by this challenge. And now he says that he is sick... ". In addition to badmouthing his opponent, Wawrinka offered his infamous shorts to his 500 000th follower.
5- Serena Williams (-1).
Resting this week, Serena is saving herself for Wimbledon. And she's obviously very happy to see the Major of London getting closer.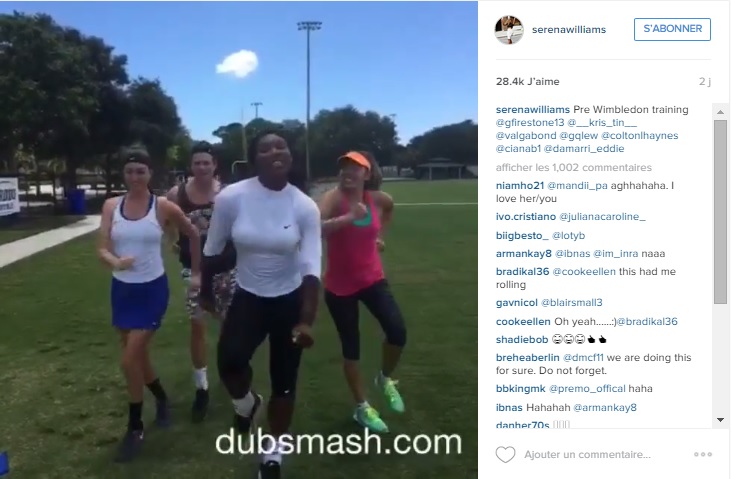 6- Nicolas Mahut (-5).
After his nice victory in 's-Hertogensboch and his jump of fifty places in the ATP rankings, Nicolas Mahut, now 60th World, hoped to be offered a wild card for Wimbledon. Which has now been done....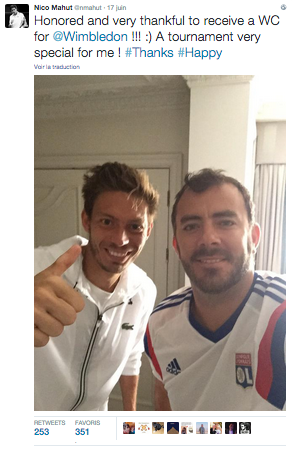 ...Thanks to the lobbying of his old comrade John Isner, against whom he had played the longest match in history in 2011, and that he warmly thanked.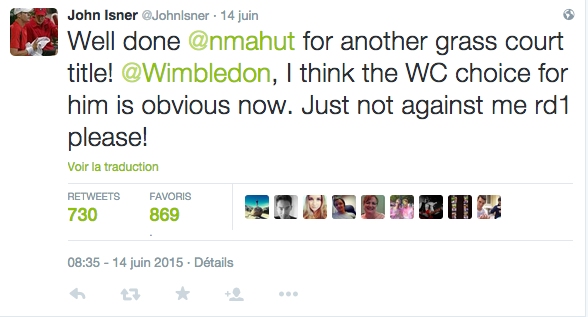 7- Rafael Nadal (-5).
Winner in Stuttgart last week, Rafael Nadal crashed at the Queen's by losing in the first round against the Ukrainian Alexandr Dolgopolov (6-3, 6-7, 6-4), World 79th. The reason? Nadal has maybe not recovered from the Mercedes-AMG GT offered by the organization of the Stuttgart tournament, which he described as "too showy".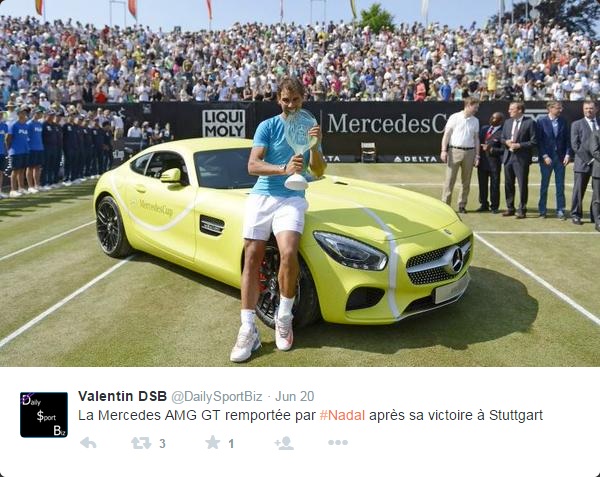 Then he consoled himself by juggling...
… And by promoting his future training centre.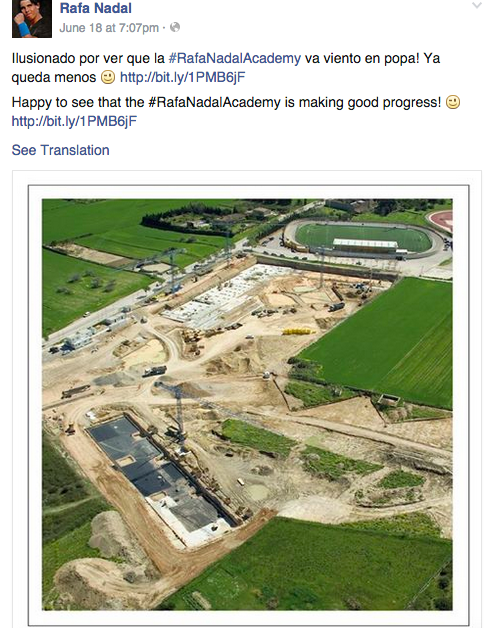 8- Sabine Lisicki (NE).
Record holder of the fastest serve in the world at 131 mph, Sabine Lisicki slammed 27 aces to the poor Belinda Bencic in the second round of the Birmingham tournament, including 16 aces in the first four games of the first set.
The party ended after her lost semi-final, at a gala.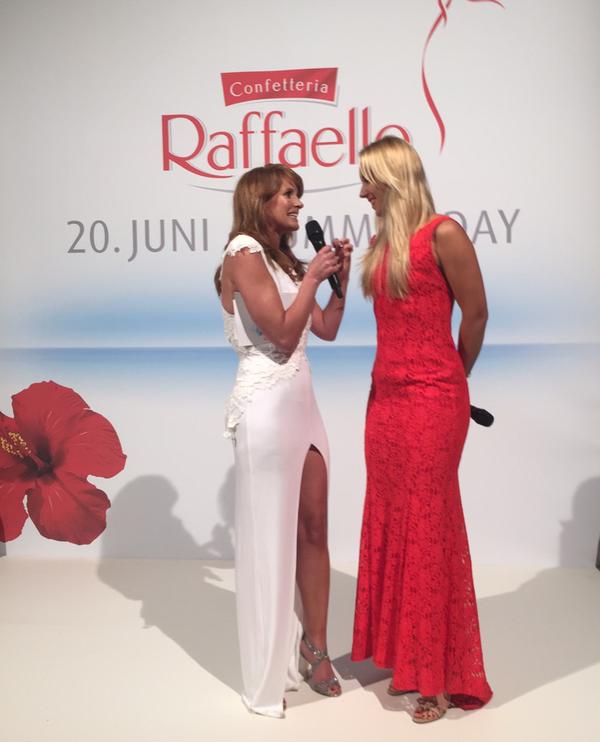 9- Victoria Azarenka (+5).
She had to withdraw for Birmingham because of a foot injury, so Victoria Azarenka had some healthy food to recover...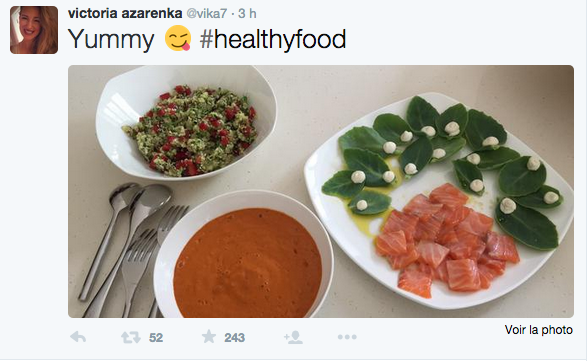 ... And has obviously started a personal introspection that she absolutely wanted to share with the world.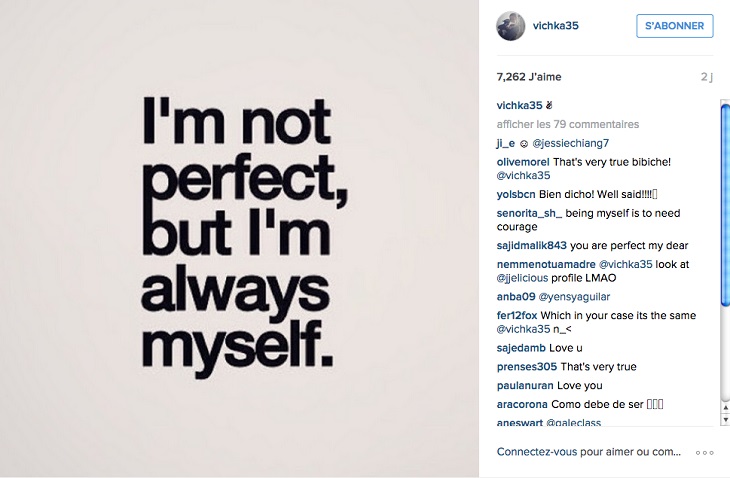 10- Novak Djokovic (NE).
When he's not following the performances of the under 20 Serbian football team during their World Cup...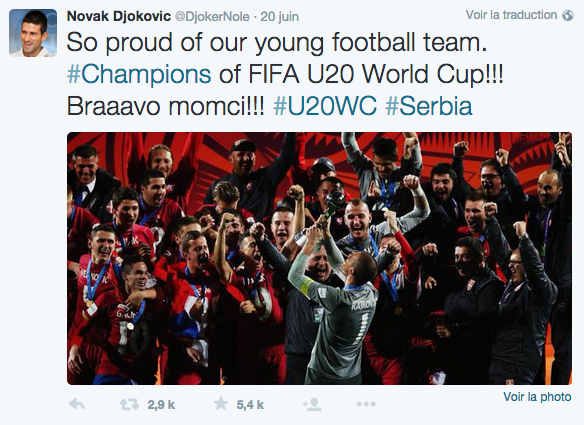 ... Novak Djokovic is training peacefully alongside his brother in a secluded place.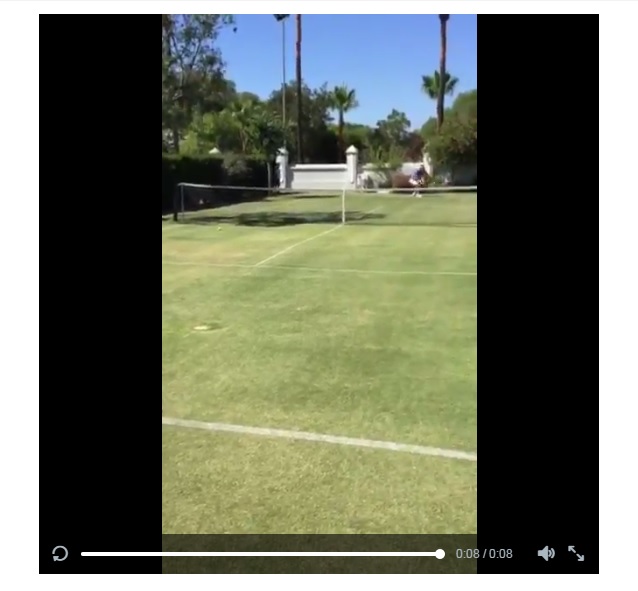 Enough to keep his title?
11- Ana Ivanovic (/).
Semi-finalist at Roland Garros, Ana Ivanovic lost against the Portuguese Michelle Larcher de Brito, World 135th, in the second round in Birmingham. No reason to panic.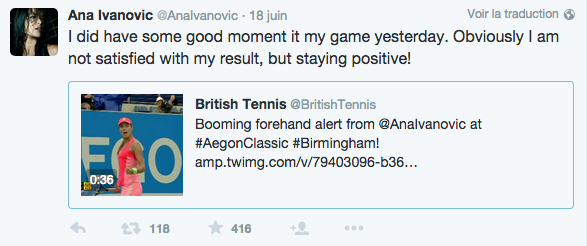 Ana is hardworking and positive. Besides her Twitter bio is rather explicit.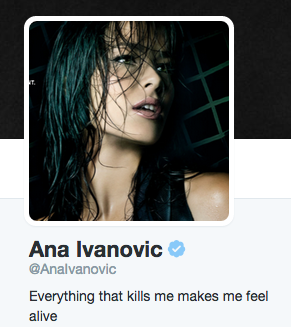 12- Caroline Wozniacki (NE).
Away from the courts since losing in the second round at Roland Garros, Caroline Wozniacki is preparing her return on grass in Eastbourne, without cell phone...


But with a cake…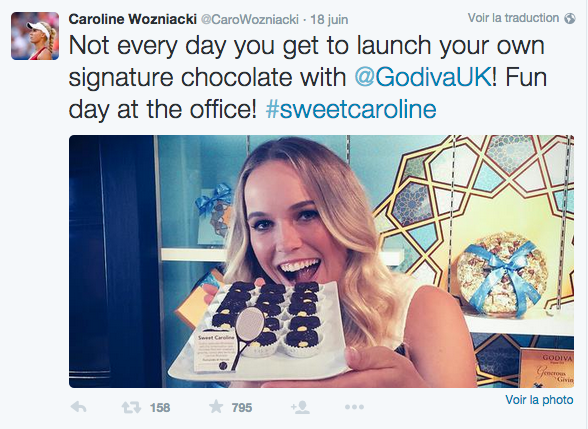 …And a nice view.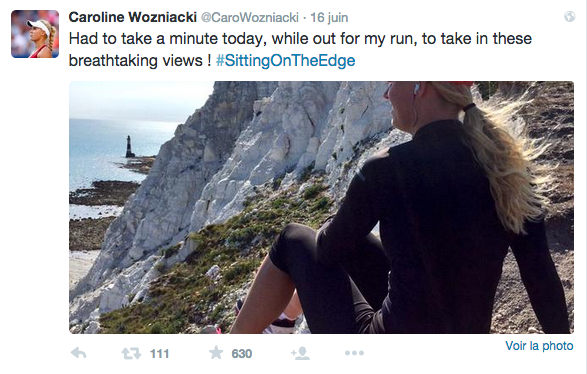 13 – Kristina Mladenovic (NE).
Despite losing in the semi-final in Birmingham, Kristina Mladenovic is pleased to look back at her week. She has many reasons to do so, since in the last seven days, the French eliminated Eugenie Bouchard and above all Simona Halep, seeded No. 1 in the tournament. Two valuable victories for her WTA ranking since they allow her to join the Top 40. So this semi-final defeat, really, it doesn't matter. Especially because she lost against her best friend on the tour. The proof, they even trained together before their match.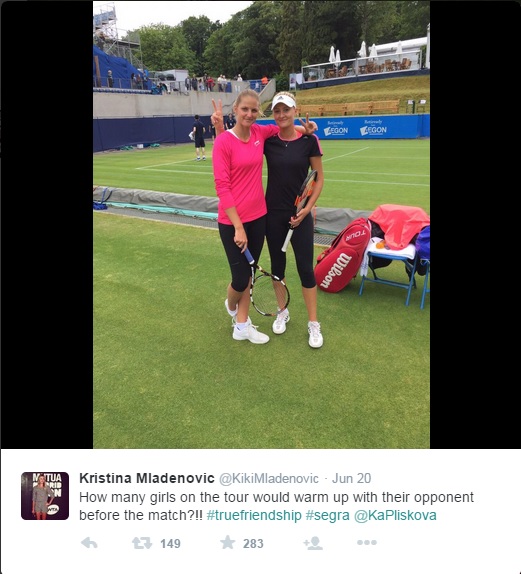 14- Kevin Anderson (NE).
Sharply defeated in the Queen's final by Andy Murray, Kevin Anderson still had a great week: he won against Wawrinka in straight sets in the second round...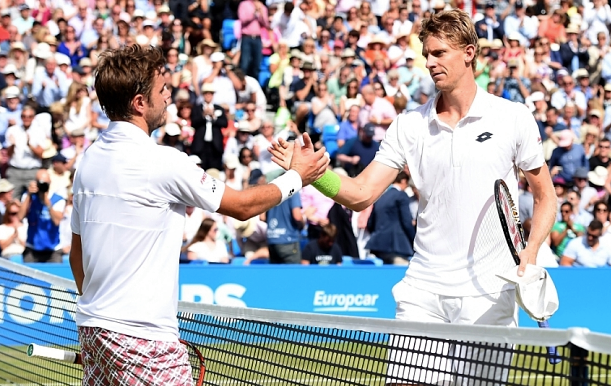 …And his son enjoyed the show.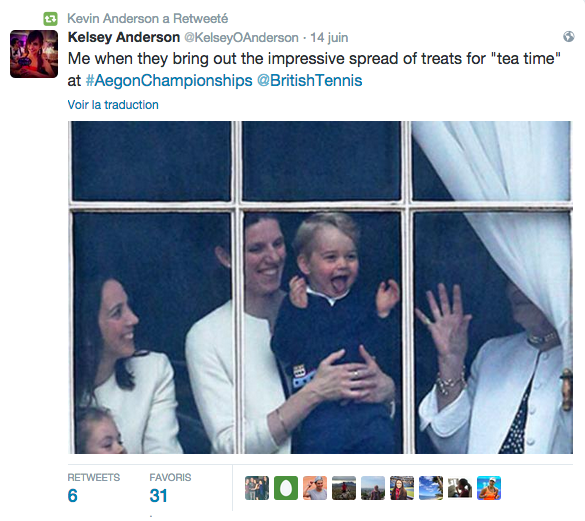 15- Nick Kyrgios (-2).
Bullied by Wawrinka at the Queen's on and off the court, Nick Kyrgios took some time away from tennis, to chill and skateboard in the streets of Wimbledon. Not forgetting to discuss with his doppelgangers.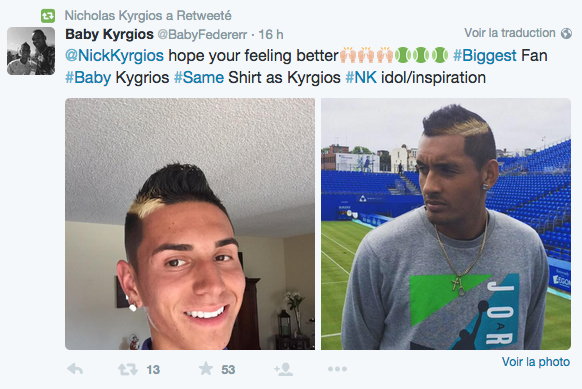 By Antoine Mestres