Kei Nishikori succeeded where PSG failed this week : to win in Barcelona. And that's why he claimed the first place of the funny WAT ranking.
With his second consecutive victory in Barcelona, Kei Nishikori made a sensational debut on the highest step of our funny ranking. Behind him, Angelique Kerber, who had a very unconventional week in Stuttgart, and Roger Federer, despite his dental problems, complete the podium.
1- Kei Nishikori (NE).
Barcelona suits him so well. Winner on the same clay last year, Kei Nishikori retained his title this week by defeating the Spaniard Andujar in final. Impressive throughout the tournament, the Japanese multiplied high-class points like this drop shot volley against Bautista Agut in the quarterfinals.
Nishikori took advantage of his presence in Barcelona to attend the quarterfinal of the Champions League between FC Barcelona and Paris Saint-Germain.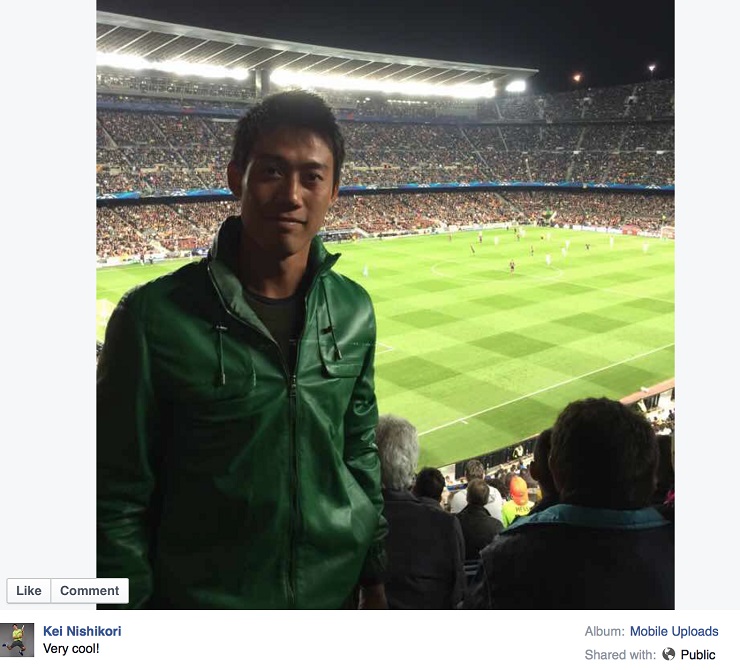 Nishikori also met the figure skating world champion Javier Fernandez.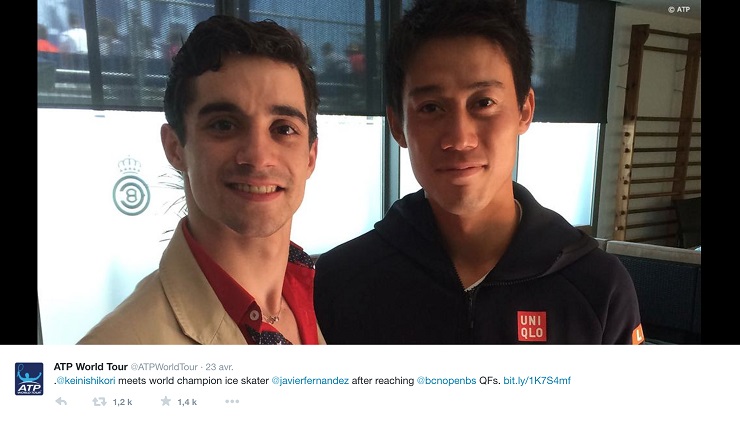 After that, he can die at peace.
2- Angelique Kerber (NE).
Incredible week for Angelique Kerber. In Stuttgart, the German defeated two members of the World Top 5 to win her second tournament of the season: the Russian Maria Sharapova (2-6, 7-5, 6-1) in the second round and the Danish player Caroline Wozniacki (3 -6, 6-1, 7-5) in the final.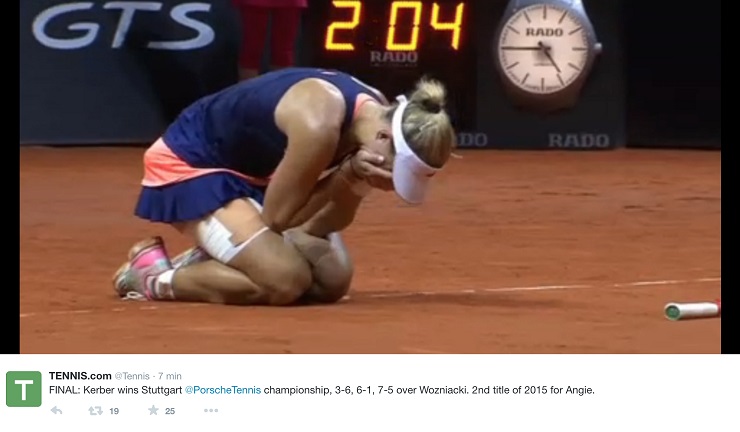 Kerber also met the German F1 driver Nico Hulkenberg.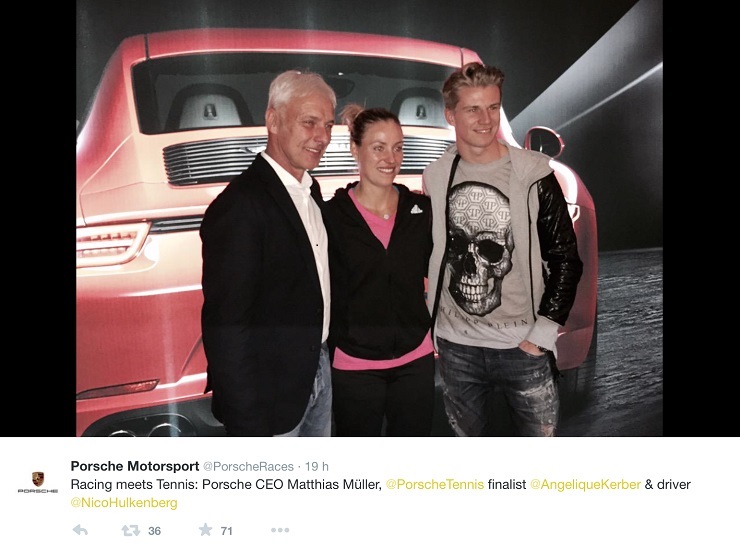 3- Roger Federer (+7).
Little dental problems for Roger Federer this week. Rest assured, all is well with the Swiss, who didn't choose the dentist with the less beautiful view...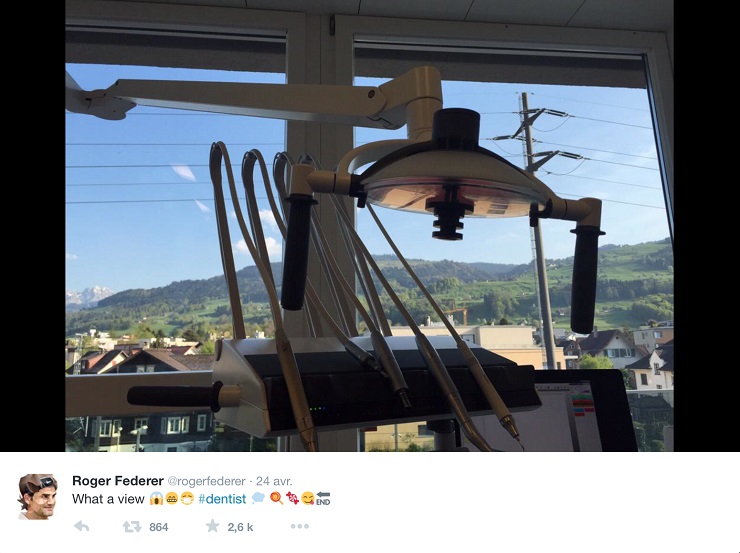 In full preparation for the Madrid Masters early May and after his early elimination in Monaco against Monfils, Federer is preparing to participate this week to the TEB BNP Paribas Istanbul Open where he will be number 1 seed. On Saturday, he then discovered Turkish clay during a training session with Dimitrov.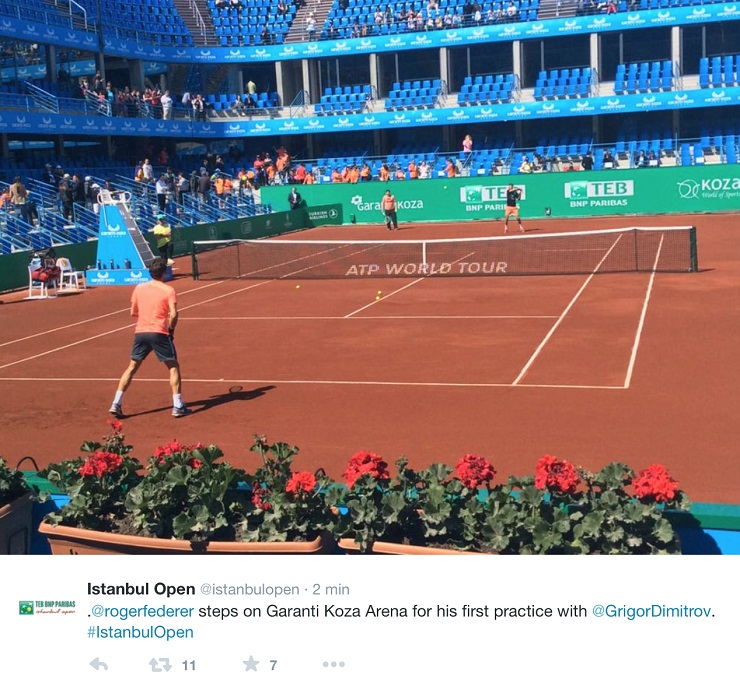 Before leaving for the TEB BNP Paribas Istanbul Open, Federer also met another sport star in Barcelona. In this case, the trail champion Kilian Jornet.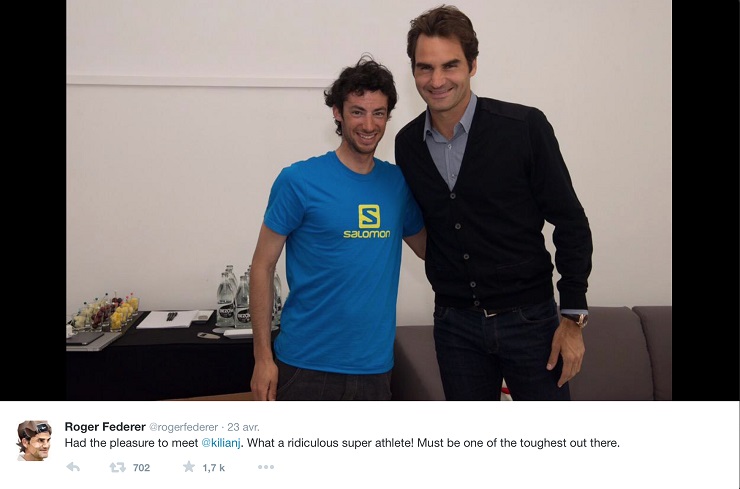 Two legends of their sport on the same picture.
4- Caroline Wozniacki (NE).
Beautiful week for Caroline Wozniacki. In Stuttgart, the Dane was only defeated in final by the German Kerber (3-6, 6-1, 7-5). A performance that she certainly owes to all the work done in the week, since she never hesitates to get up before everyone else to train.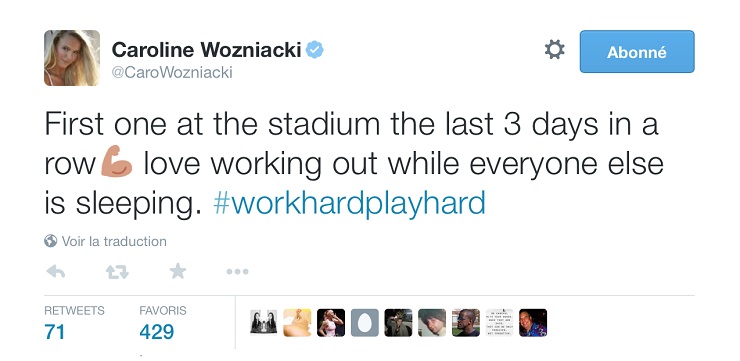 Wozniacki also attended a legends match between the Austrian Thomas Muster and Andre Agassi. And obviously, she was impressed by the Kid of Las Vegas, who still hits the ball very well.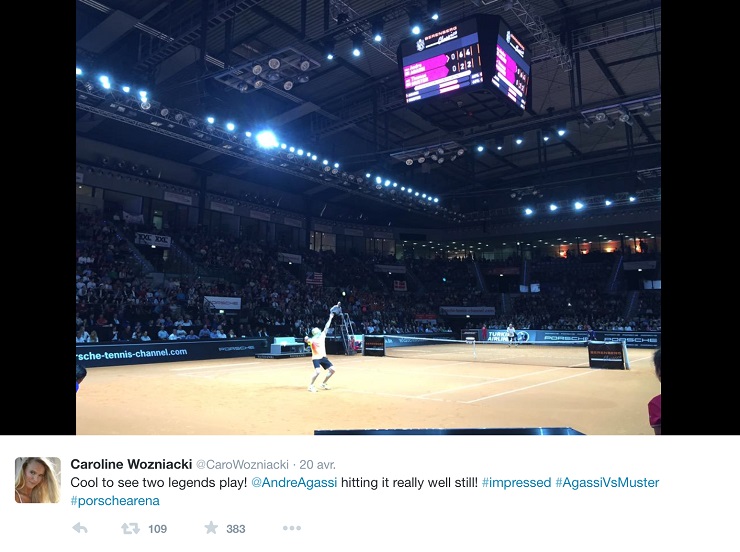 Otherwise, just like Kerber, the World number 5 met the German F1 driver Nico Hulkenberg.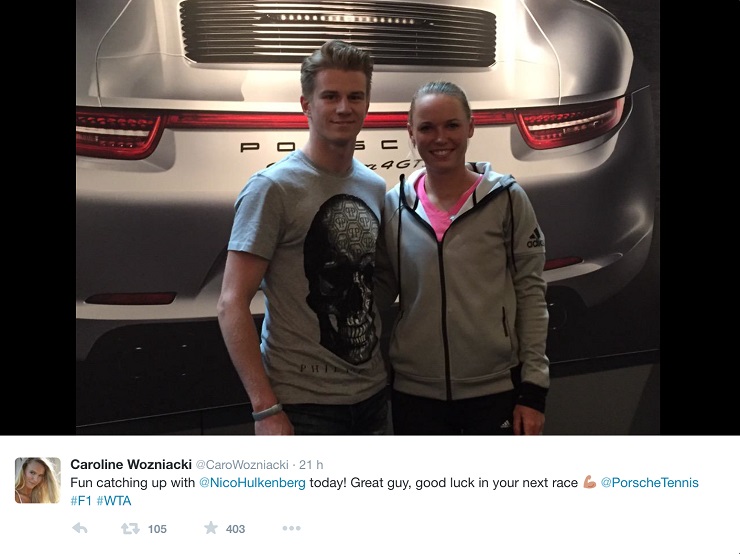 Finally, Wozniacki had a few words for her brother who ran a half-marathon in 1 hour and 30 minutes.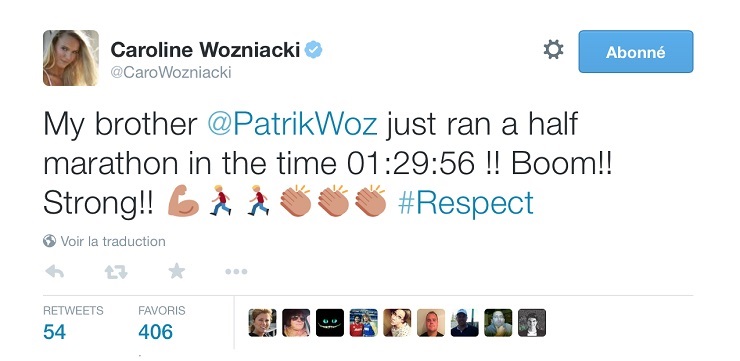 A very sporting family.
5- Simona Halep (NE).
Semi-finalist despite death threats. Simona Halep indeed received violent intimidation on her Twitter on the sidelines of the Stuttgart tournament. "I cannot comment. I'm here to play tennis. Other people are taking care of it," simply said the 23-year-old after her victory in the quarterfinals against the Italian Sara Errani (6-4, 6-4). Eventually defeated by Caroline Wozniacki in the semi-finals in Stuttgart (7-5, 5-7, 6-2) Halep can console herself by seeing that she made it to the second place of the WTA rankings thanks to her beautiful journey in Germany. We will remember in particular this wonderful rally at the net won against Wozniacki.
6- Novak Djokovic (-5).
Week off for Novak Djokovic. After his victory in Monte Carlo, the Serb spent a few days with his family to recharge his batteries.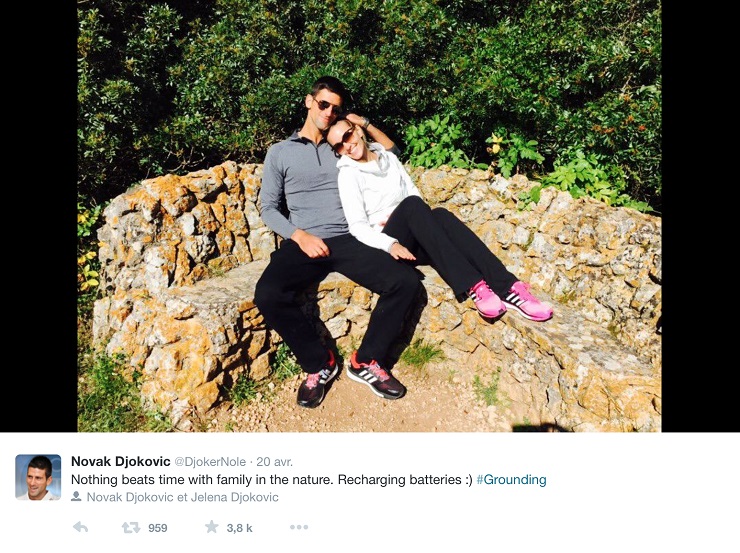 Nole also took advantage of his free time to thank his fans in a short video posted on twitter.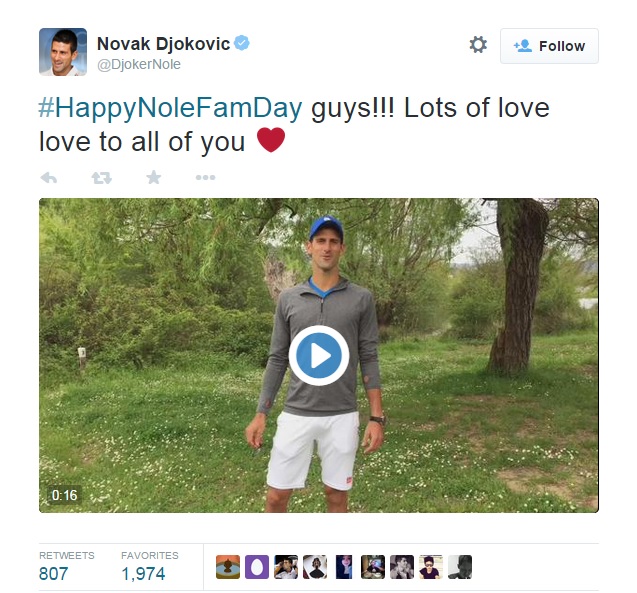 7. Marion Bartoli (NE).
After retiring (from sports) almost two years ago, Marion Bartoli hasn't been idle. The French multiplied charitable operations. This week she played an exhibition match in Jamaica against Karl Hale, a former player of the Jamaican team of Davis Cup by BNP Paribas.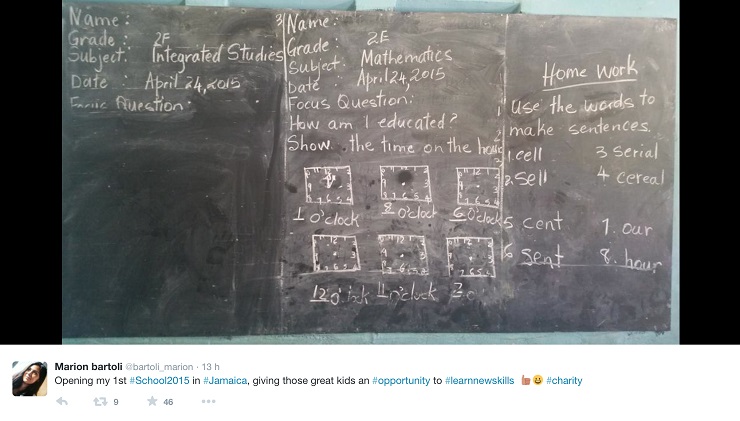 The money raised will be used to open a school in Montego Bay.
8- Rafael Nadal (-5).
Tough times for Rafa. Sharply beaten by Djokovic in the semi-finals in Monaco, Rafael Nadal wanted to regain his bearings in Barcelona. But the Spaniard was defeated by Fognini in the second round (6-4, 7-6). Rafa had nevertheless trained hard with Nishikori on... a mini tennis court.
These poor performances don't prevent Nadal to pass the net on the court himself after every training session…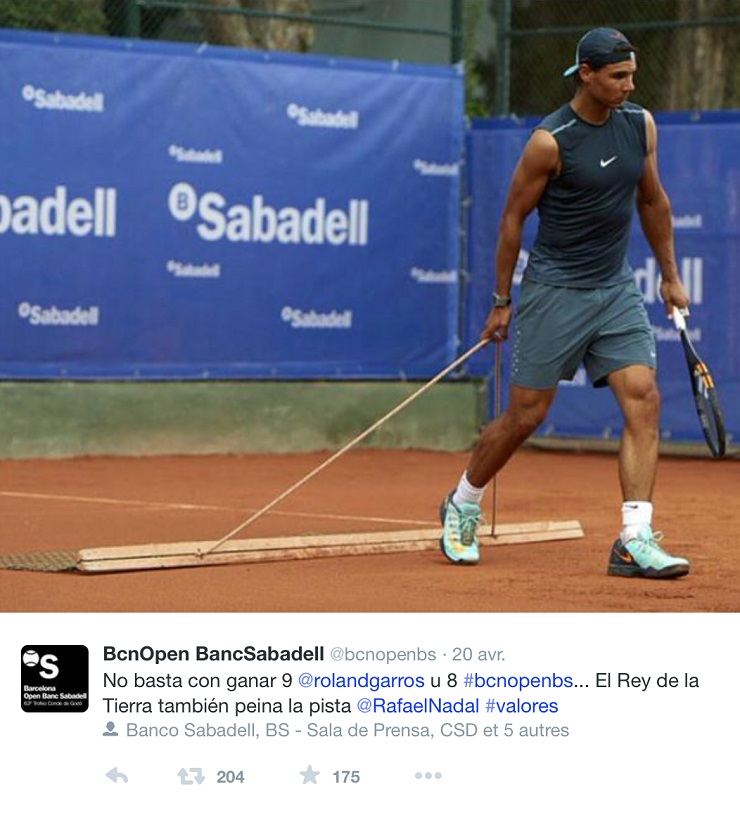 …But they might also push Nadal out of the Top 4 soon. Which would mean that Nadal could face Djokovic from the quarterfinals at Roland Garros. Because if the director French Open Gilbert Ysern considered giving Rafa the title of No. 1 seed to avoid this situation, he finally decided not to grant him any favour.
Otherwise, Nadal was able to forget his troubles of the week by meeting three Barca players, Sergi Roberto, Pedro and Neymar.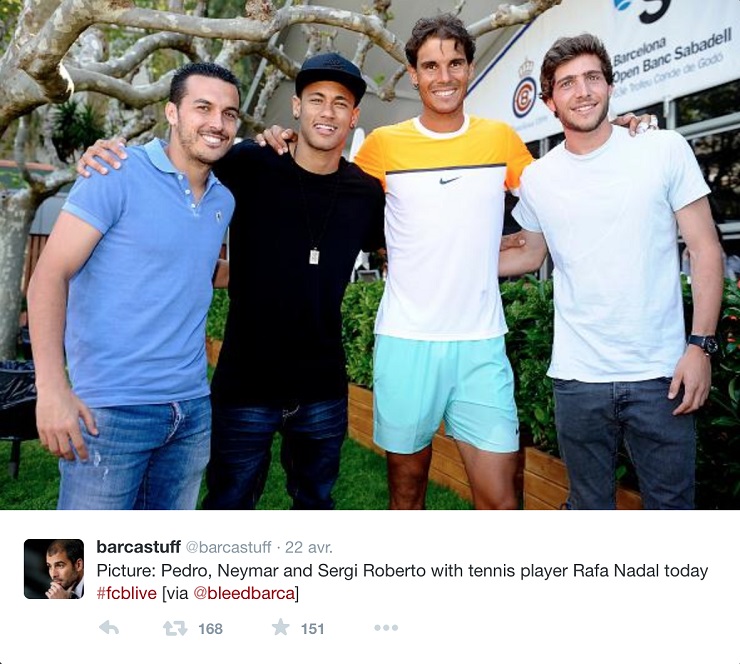 Nervous smile, Rafa is a big fan of Real Madrid.
9- Gael Monfils (-7).
He wanted to keep playing to get into a good rhythm on clay. After his semi-final in Monte Carlo, Gael Monfils also reached the last four in Bucharest. The French was defeated by the Spaniard Garcia-Lopez (6-7, 6-4, 6-2). Exhausted at the end of the second set, he even hesitated to give up. But ultimately fought until the end, true to his warrior reputation. And showman. Once again this week, The Monf delivered his share of spectacular points. Small selection of drop shots against the Italian Bolelli in the quarterfinals.
10- Maria Sharapova (-1).
Failed comeback on clay for Maria Sharapova. For her first tournament on the surface the Russian was eliminated from her opening match in Stuttgart by the German Kerber (2-6, 7-5, 6-1). But Sharapova hasn't lost everything this week since she had the chance of playing a match with a legend of men's tennis, the American Andre Agassi.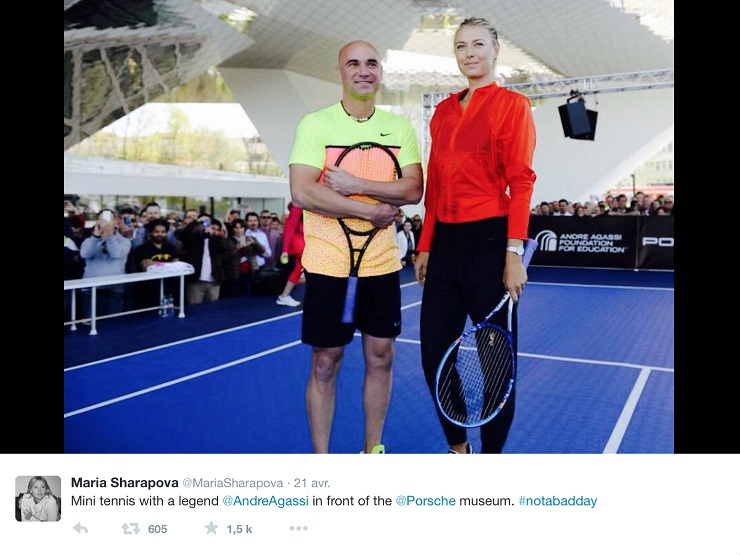 Is the beautiful Maria in need of affection or does she really love nature? Whatever the answer, this tree took advantage of it.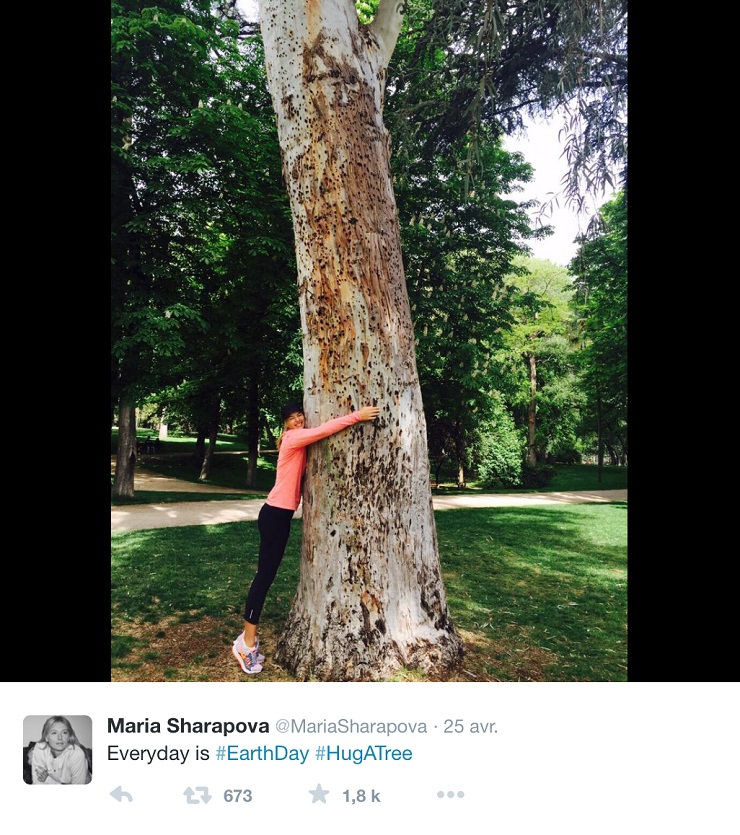 11- David Ferrer (/).
While he didn't lose a single set in his first three matches in Barcelona, David Ferrer was stopped in his tracks by his compatriot Andujar in the semi-finals (6-3, 7-6). Otherwise, and without any transition, the Spaniard met in the alleys, like most of the players present, the FC Barcelona player Pedro.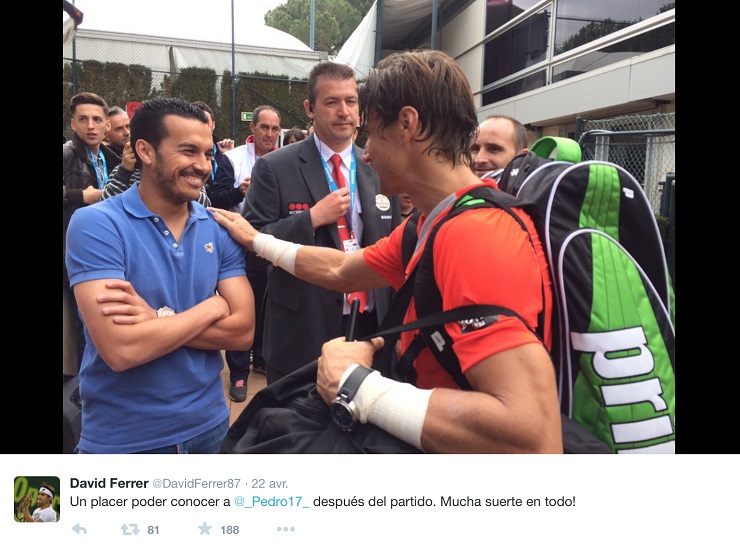 Ferrer has decided to participate in the challenge "imagine change" of the brand Ricoh that supports research in hepatology.
12- Victoria Azarenka (NE).
Waiting at airport is part of the lives of professional tennis players. Victoria Azarenka has found a way to pass the time: replay movie scenes. This week, Titanic.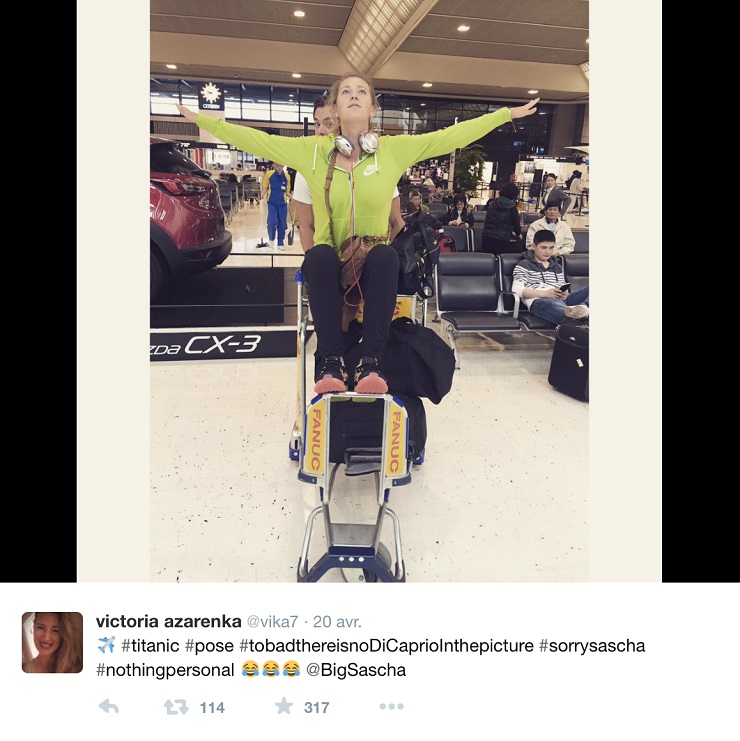 Absent in Stuttgart, the Belarusian took advantage of her free time to visit museums. And to do a little bit of shopping on the way.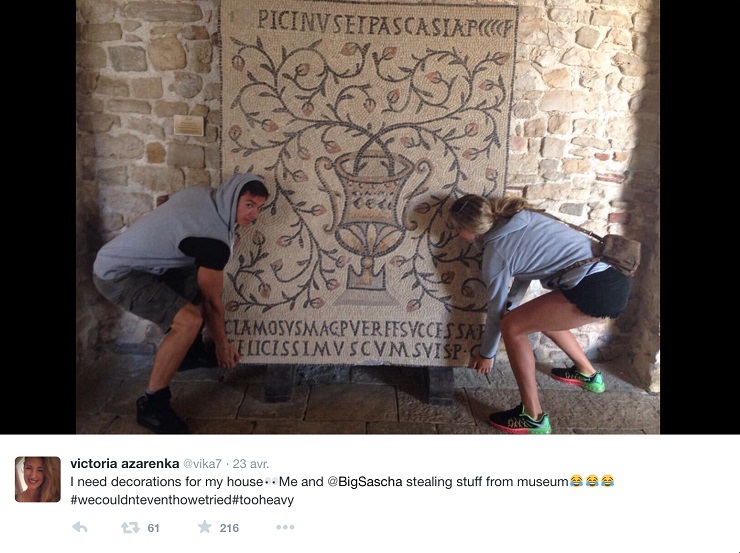 13- Tomas Berdych (-9).
We won't see him on the courts before the Madrid Masters on the 4th of May. Since his lost final in Monte Carlo, Tomas Berdych has been training hard to prepare for the rest of the clay court season. Two weeks entirely devoted to trainings and gym sessions. The program includes hurdles at the Stadium Louis II in Monaco.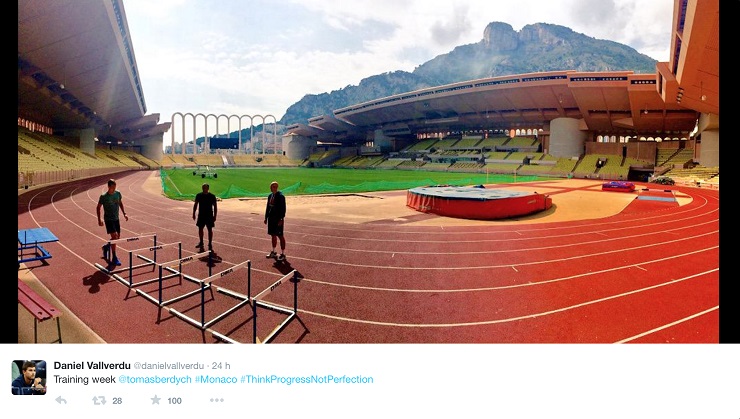 14- Serena Williams (-8).
Fashion week for Serena Williams. On Twitter and Instagram, the American never stops advertising the new collection of her clothing brand. And the world number 1 didn't hesitate to pose for the promotional pictures herself.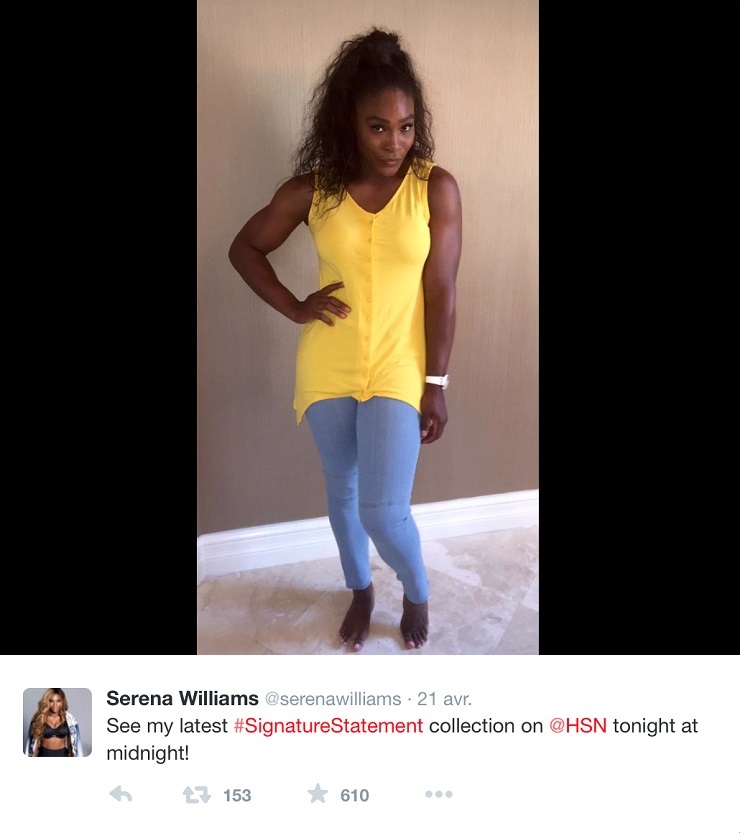 15. Juan Martin Del Potro (-3).
Absent in Monte Carlo, Del Potro hasn't started his clay court season yet, he apparently still feels discomfort in his left wrist. Meanwhile, he's been training at home in Tandil, where he has many supporters. Including some very young ones.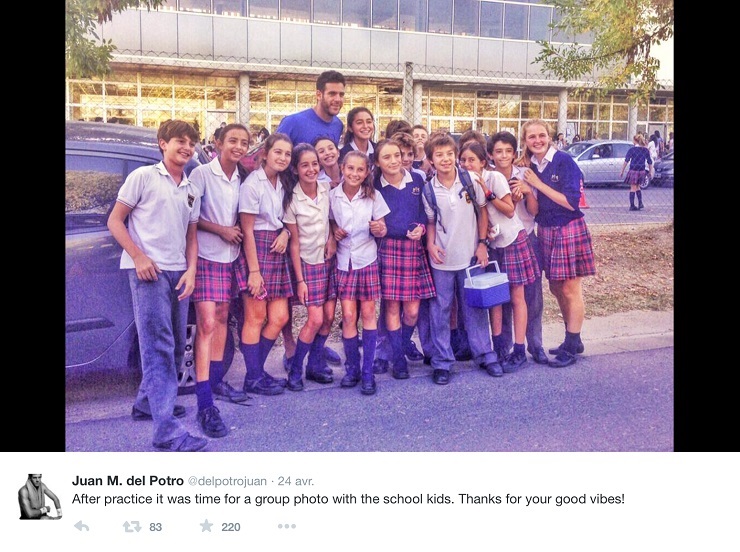 Out:
Dulgheru, Hingis, Safarova, Mirza, Li Na, Murray
By Quentin Moynet