Big surprise at the top of the funny We Are Tennis ranking this week, with a new number 1 who owes his place to showmanship.
Gaël Monfils has been very entertaining on the courts this week. But we also saw the end of a series, a restaurant getting robbed and a lot of love.
1 - Gaël Monfils (NE).
He really can't help it. Gael Monfils made the show this week in Rotterdam. In the first round against his compatriot Edouard Roger-Vasselin, the French achieved a dramatic gesture once again. To the delight of the public.
But unlike one might think, there's a lot of work behind the French player's eccentricities. Evidence during a training session. The Monf repeats his lines.
Not content with being a spectacular and hardworking player, Gael Monfils is also fair play. He proved it during his quarterfinal lost against Tomas Berdych (6-1, 6-4).
2 - Maria Sharapova (+2).
After her victory in the quarterfinals of the Fed Cup by BNP Paribas last week, Maria Sharapova took care of business as usual: engagement rumours with Grigor Dimitrov and promotion of her candy brand.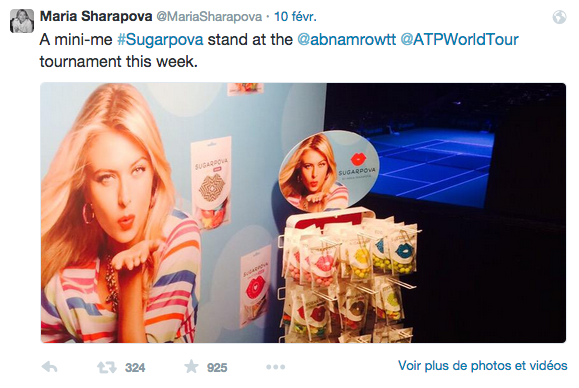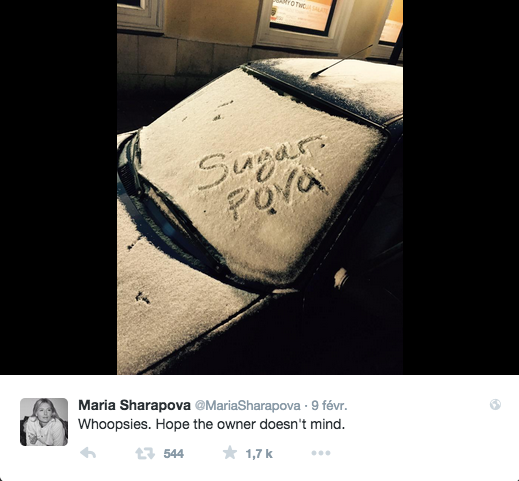 3 - Novak Djokovic (-).
Average week for Djoko, who found a new sponsor with the Australian wine brand Jacob's Creek....
...He also saw his restaurant get robbed and expressed doubts about the future of Serbian tennis in the press. But that's not all: he was also nominated for the Laureus World Sports Awards.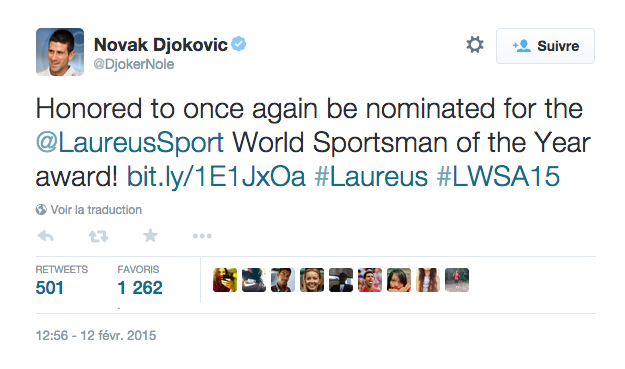 4 - Serena Williams (-3).
Serena withdrew from the Dubai tournament this week because of a persistent cough. A good reason to post pictures of her dog...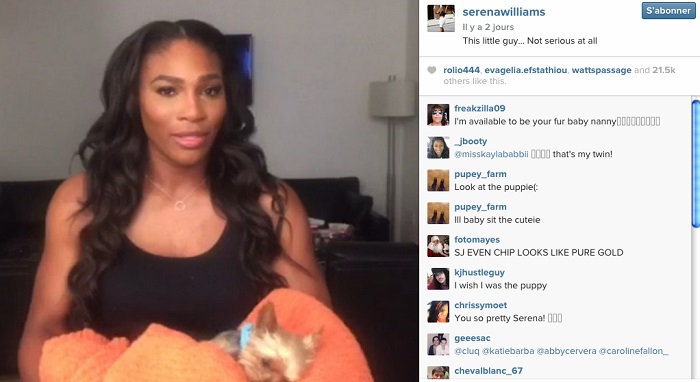 ...Of the American team for the Fed Cup by BNP Paribas...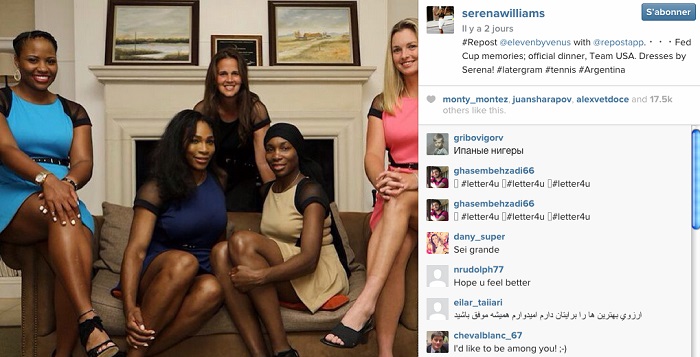 …And to promote her spring collection for a cable network.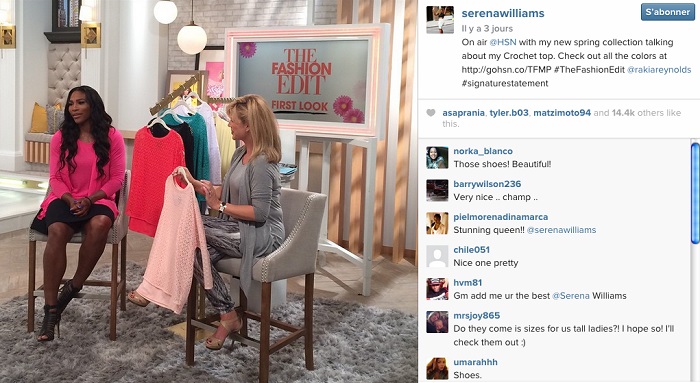 5 - Gilles Simon (NE).
Nice week for Gilles Simon. The French player went to the semi-final of the Rotterdam tournament after defeating the Australian Open finalist Andy Murray in the quarterfinals (6-4, 6-2). An opponent against whom he yet remained on 12 consecutive defeats. But Gillou had warned him.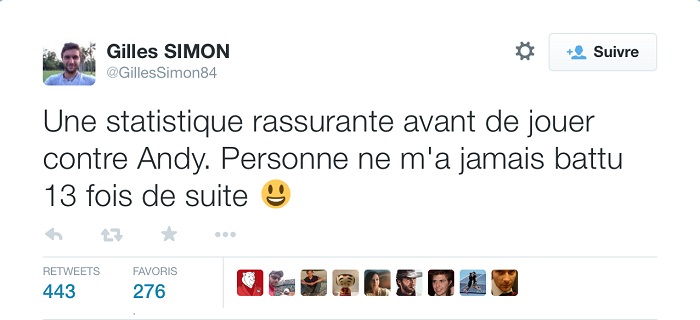 However, Simon was powerless against Tomas Berdych in the next round, scoring only three small games (6-2, 6-1). Hence his Twitter after the game.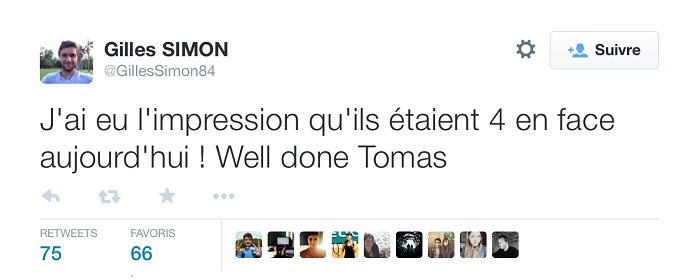 6 - Caroline Wozniacki (NE).
Caroline Wozniacki is a big sleeper. Earlier this week, the Danish slept 12 hours straight on the plane, then 8 hours when she arrived at the hotel.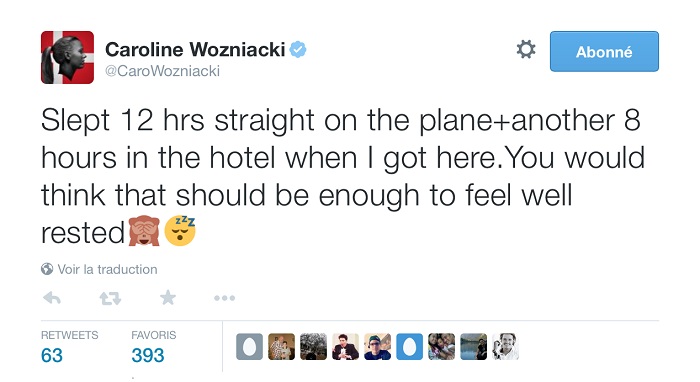 So she doesn't hesitate to question the studies that say that a good nap shouldn't exceed 20 minutes. Caroline Garfield Wozniacki.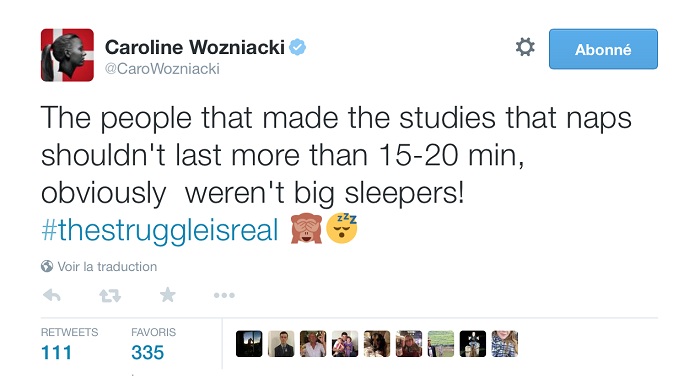 Otherwise, between snores, Wozniacki celebrated Valentine's Day. With chocolate.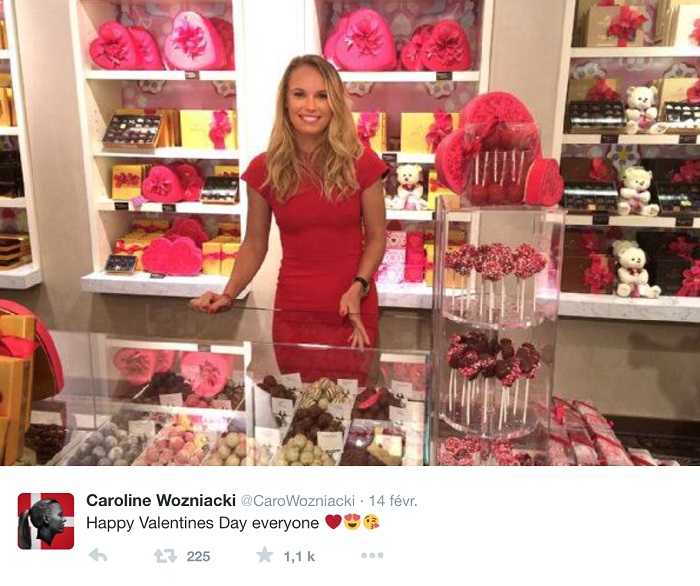 But the day after, the Dane went back to training. Before taking a bath to relax.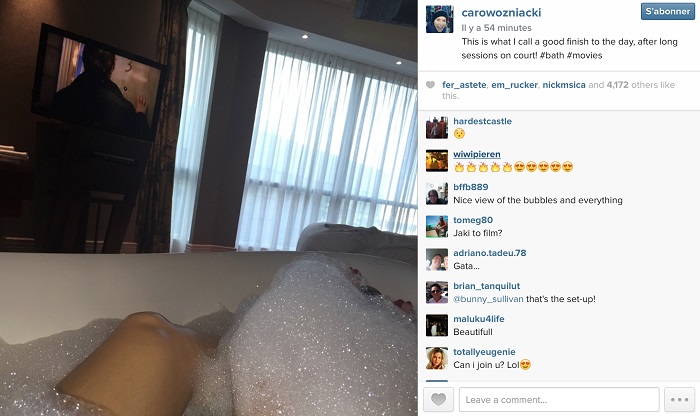 The story doesn't say if she fell asleep in the bathtub.
7 - Rafael Nadal (+2).
Nadal is in Rio de Janeiro. The Spaniard will play this week his first tournament of the season on a clay court. Even if he's accustomed to high temperatures, Rafa seemed to suffer from the heat when he arrived in Brazil. The Majorcan has therefore sought and found a solution: night training.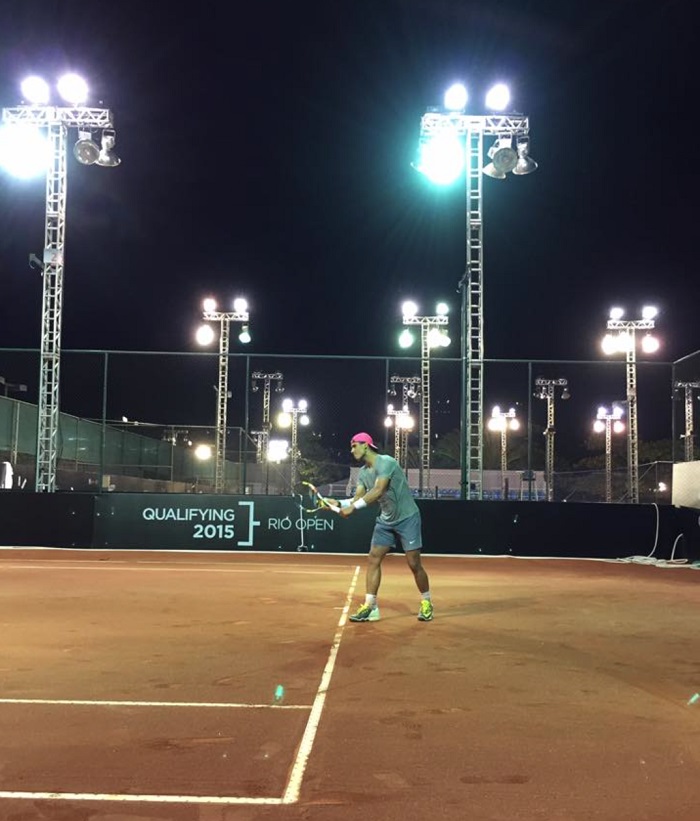 8 - Tommy Haas (NE).
Tommy Haas doesn't want to retire. Absent from the courts for many months following a shoulder injury, the German did everything to come back. He also posted this video to show his determination.
9 - Kim Clijsters (NE).
Winner of the Antwerp tournament without a fight after the withdrawal of Carla Suarez Navarro, Andrea Petkovic has nevertheless played an exhibition match against Kim Clijsters.... Tournament Director, the 31-year-old Belgian put on her work overalls for her fans and proved that she hasn't lost anything of her tennis. Despite a few extra pounds, the former world number 1 won 5-3.
A little bit awkward for Petkovic.
10 - Andy Murray (-8).
Defeated by Gilles Simon (6-4, 6-2) in the quarterfinals of the Rotterdam tournament, Andy Murray decided to talk about something else than tennis on his Twitter. Namely the NBA All Star Game...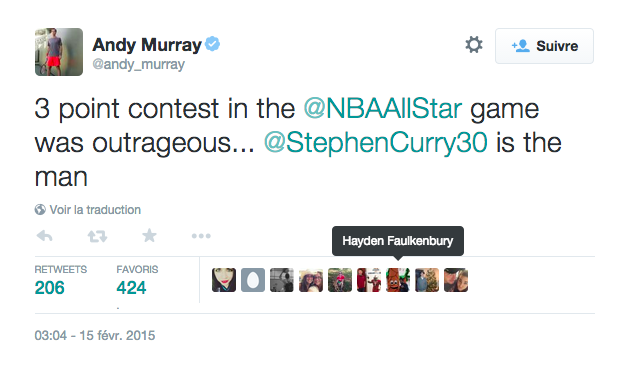 ...Ronaldinho...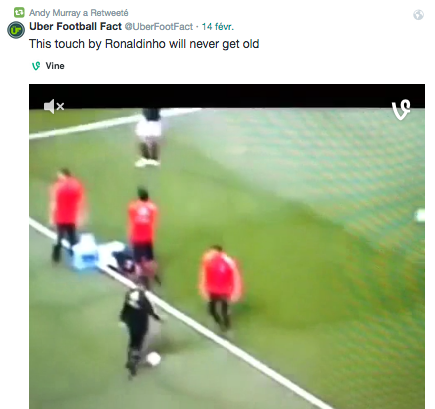 ...And his fans.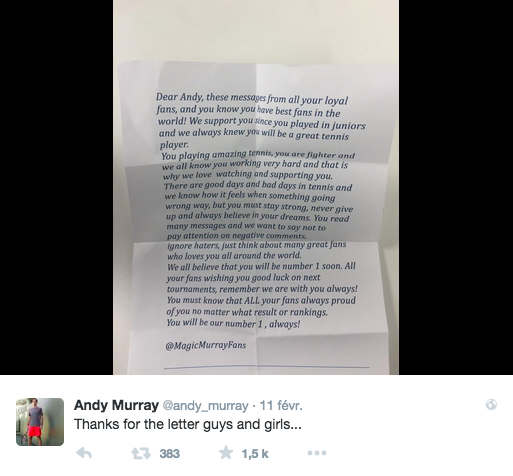 11 - Kristina Mladenovic (-5).
Heroine of the French team in Fed Cup by BNP Paribas last weekend, Kristina Mladenovic went back to her everyday life this week. Defeated in the 2nd round in Antwerp by Lucie Safarova, the French had to withdraw from the singles event of the Dubai tournament since she arrived too late in the UAE.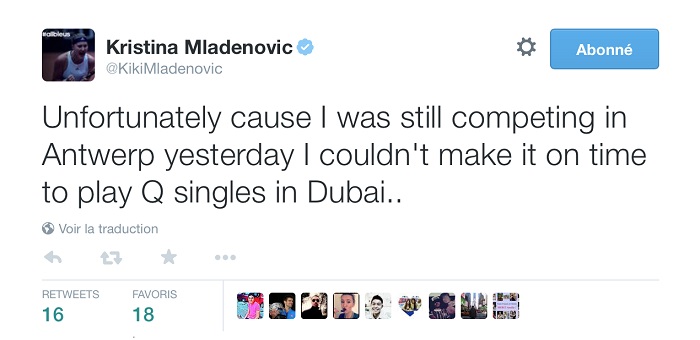 However, she was able to make it to the doubles competition.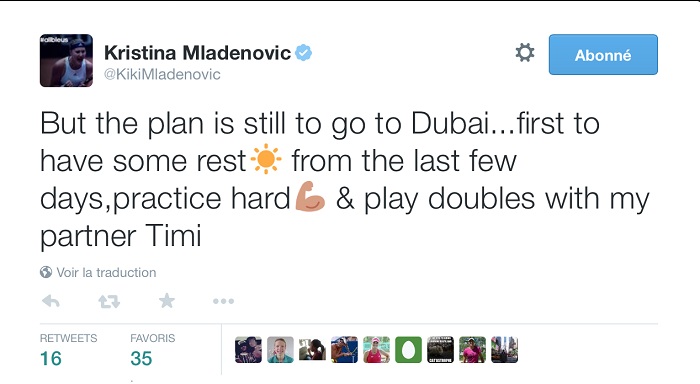 On the plane to Dubai, Mladenovic met an old friend: her french teammate Alize Cornet.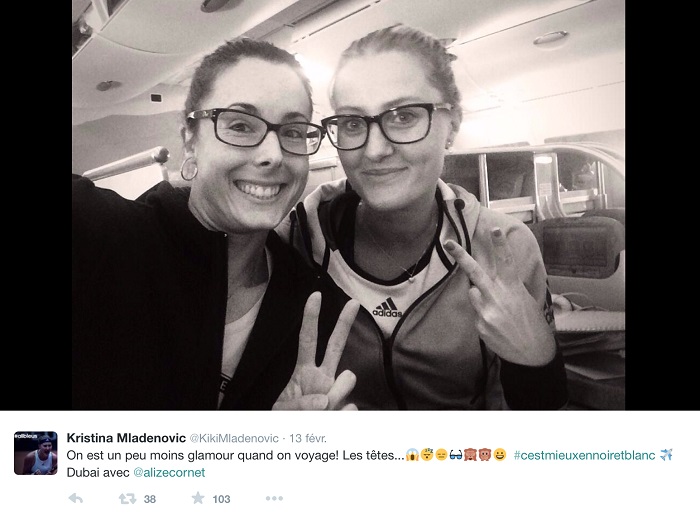 12 - Nicholas Kyrgios (NE).
After his superb journey at the Australian Open - quarterfinalist - and despite back pain, Nicholas Kyrgios went back to the gym. With an oxygen mask. But... why?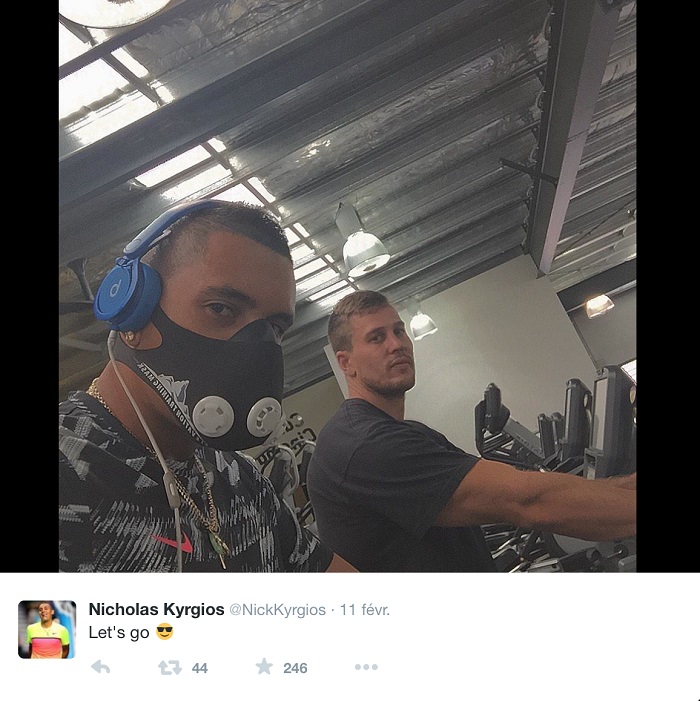 On a different matter, or maybe not, since his quarter-final at Wimbledon last year, Kyrgios is starting to have a nice fan club, including a lot of very young fans who follow his example. Not necessarily for his playing style but more for his hairstyle.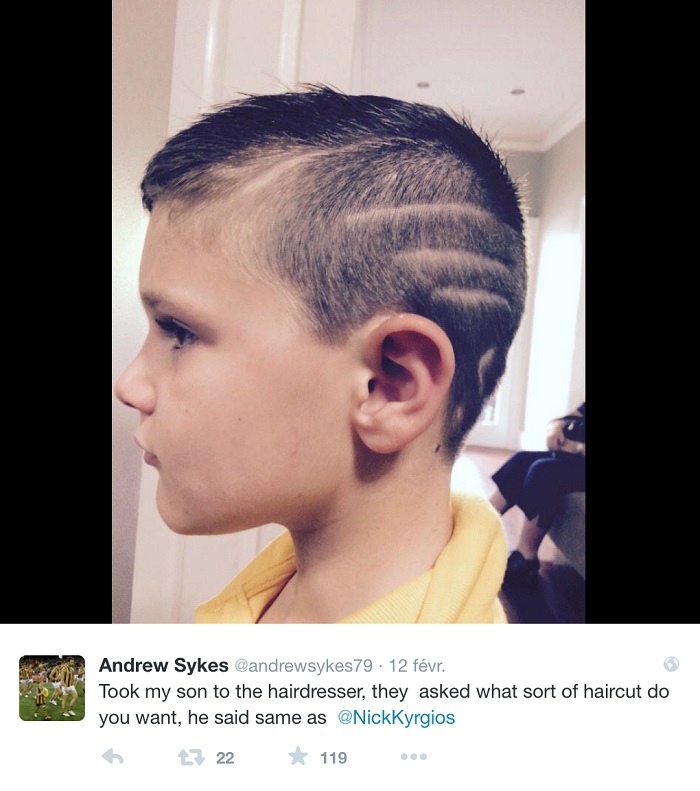 Not sure that the parents are thrilled.
13 - Eugenie Bouchard (-1).
Fashion shoots…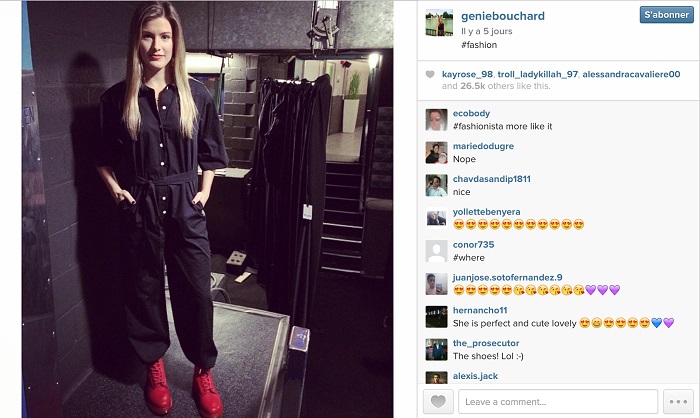 …And fashion shows.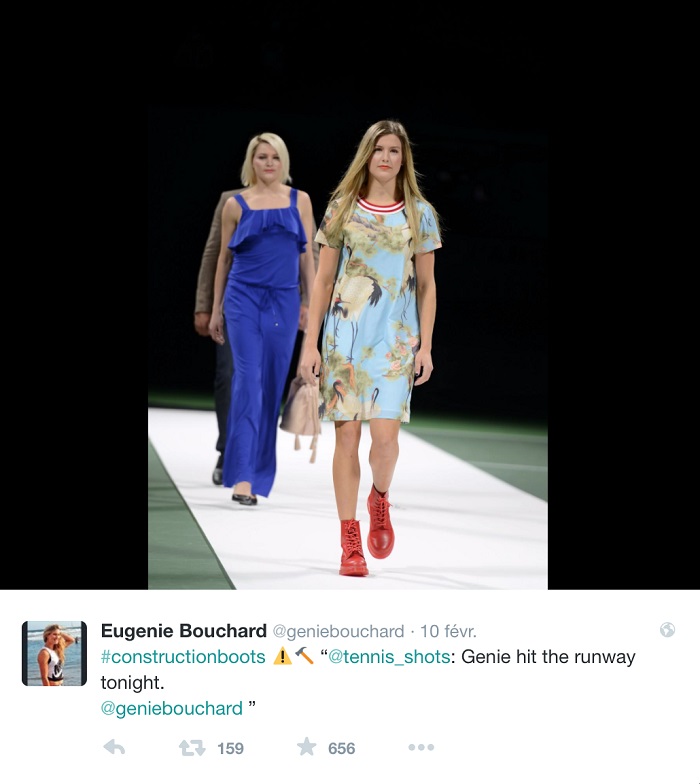 A pretty ordinary week for the beautiful Eugenie Bouchard. More surprisingly, however, her elimination in the first round of the Antwerp tournament even though she was seeded number 1. Bouchard indeed lost against the German Mona Barthel (4-6, 6- 1, 6-2). From there to see a cause and effect link between the two, there's a thin line that her coach, for sure, won't hesitate to cross.
14 - Petra Kvitova (-1).
Present in Dubai for a tournament, the first after her elimination in the third round of the Australian Open, Petra Kvitova took a close interest in cooking and local customs.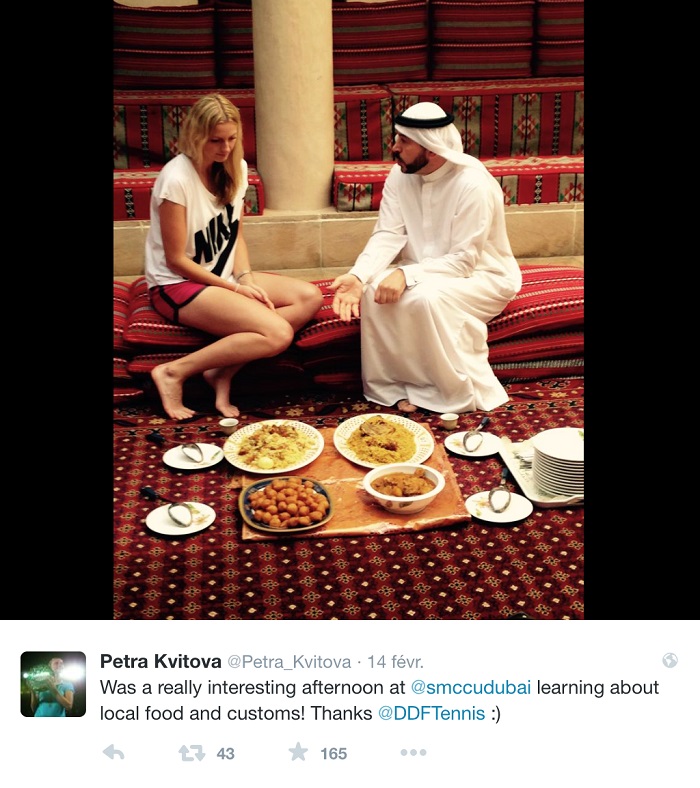 The Czech also remembered to wish a happy birthday to all the lovers in the world.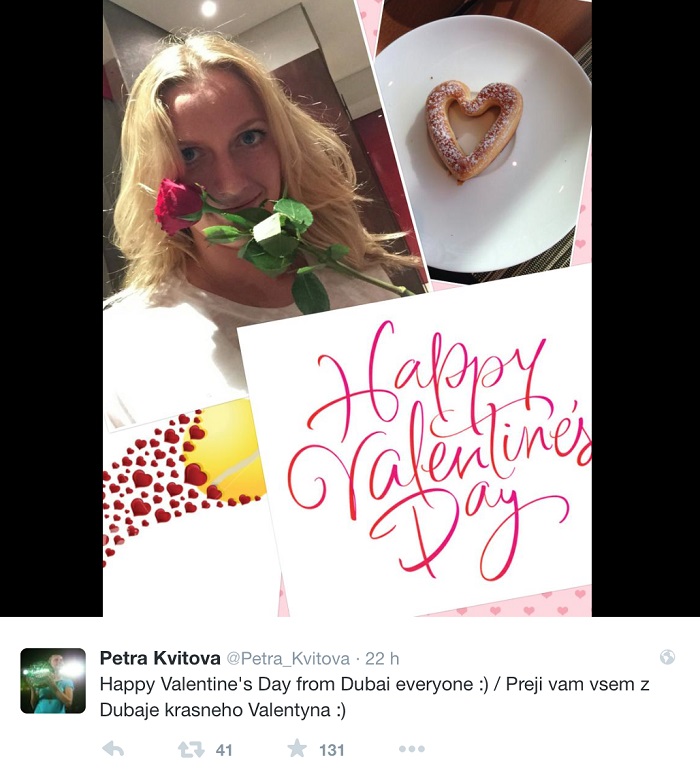 But what about her lover?
15 - Milos Raonic (NE).
Milos Raonic hasn't lost everything. Defeated in the semi-finals of the Rotterdam tournament by Stan Wawrinka (7-6, 7-6), the Canadian has still achieved the best point of the match.
An outstanding reflex volley of which Monfils would have been proud.
Out:
Ana Ivanovic, Richard Gasquet, Roger Federer, Marin Cilic, Samantha Stosur, Victoria Azarenka, Angelique Kerber
By Quentin Moynet, with Antoine Mestres