If Djokovic is back on top of the WAT ranking, thanks to his title at the BNP Paribas Masters of Bercy, this week's progression goes to one of the circuit's big stars who ran the New York Marathon and celebrated Halloween.
After recently becoming a father, the Serb managed to retain his title at the BNP Paribas Bercy Masters after defeating easily Milos Raonic in the final. However, the progression of the week goes to Caroline Wozniacki, who ran the New York Marathon in less than 3 hours and 30 minutes. Nice One.
1 / Novak Djokovic (+1).
Before seeing David Luiz handing him the trophy after a quick victory over Milos Raonic at the BNP Paribas Masters of Paris-Bercy...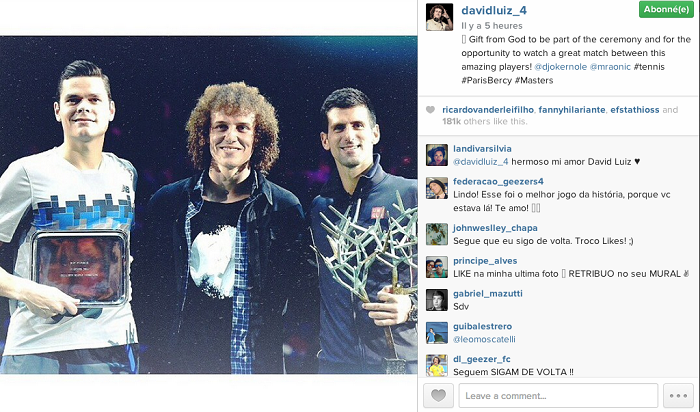 ...the Serb was lucky enough to receive a few presents for his son Stefan from Guy Forget and the President of the French Tennis Federation himself.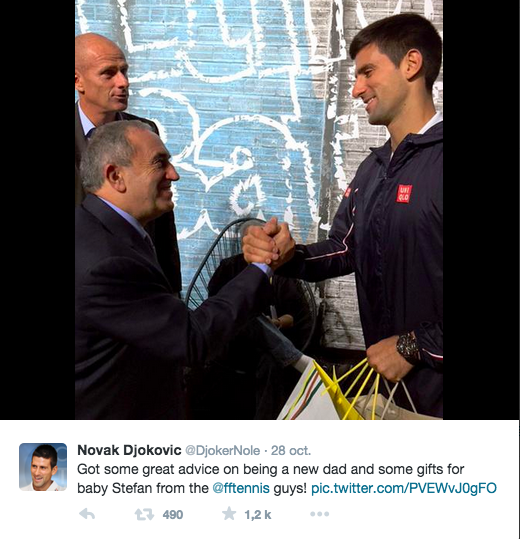 As for the numbers, Novak, with this final, has just won his 600th game and his 20th Masters 1000. Oh yeah, and it's also his third victory at Bercy. A detail.
2 / Serena Williams (-1).
When the American isn't doing a headstand to show off her latest trophies...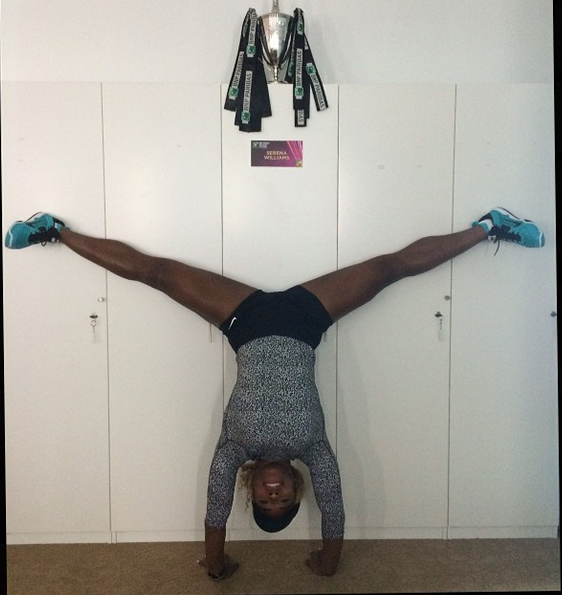 ...she's enjoying life and fame and went to see a Mariah Carey concert in New York, and even went backstage to hang out with the diva.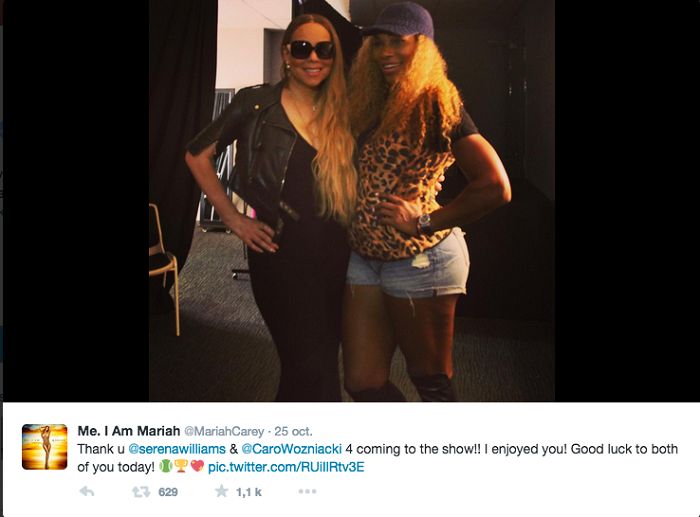 Of course, she didn't go alone and brought her best friend Caroline Wozniacki along.
3 / Caroline Wozniacki (+4).
Big week for the Dane. Enormous week even, as it was the New York Marathon, that she decide to run this year...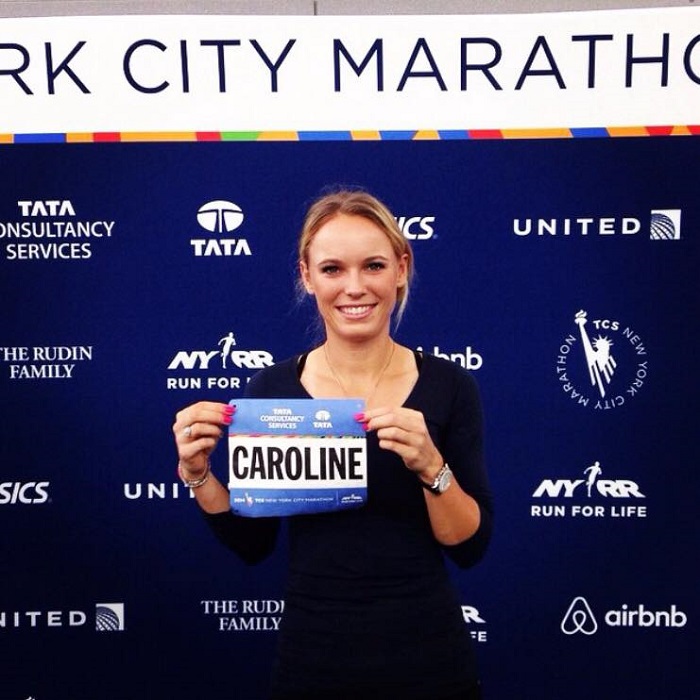 ...and she did better than just finish as she ran the race in 3 hours and 26 minutes, thanks to the support of her friend, Serena. Hats off.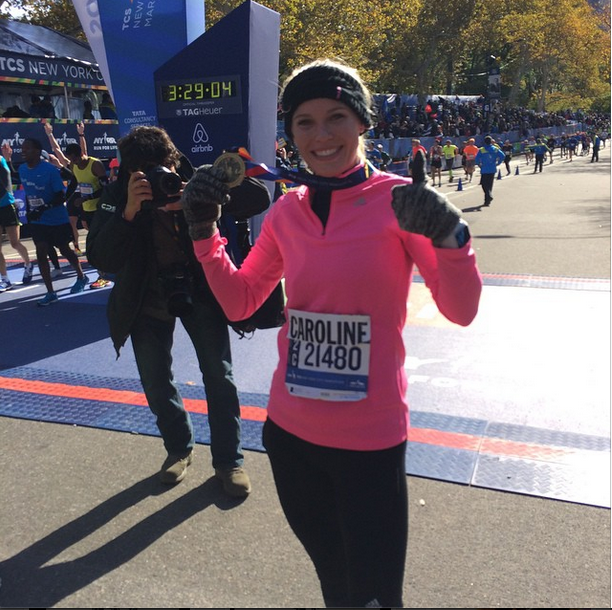 To be fair, she had been through intense training. To get in shape, she went to a Halloween party two days early. Disguised as Robin. Yes, the character is supposed to be a man, but that's a detail.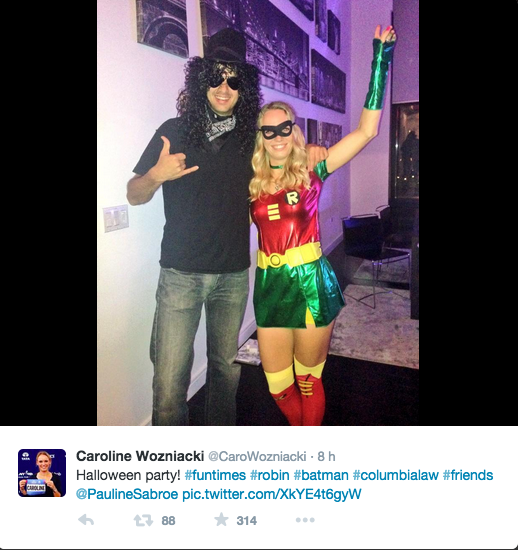 4 / Victoria Azarenka (-1).
The end of the season is near and the Belarusian's form keeps getting better. We knew that the young lady was completely crazy but she might even be actually insane. Would a normal person buy a Hello Kitty onesie? No. Moreover, nobody would dare to brag about it. Vicka is above all that. She deals with it.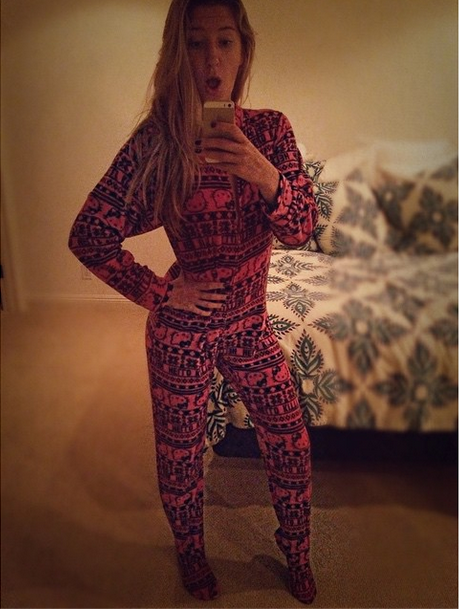 She's also showed her love for american basketball as she rocked a pair of Jordans to celebrate the beginning of the NBA season.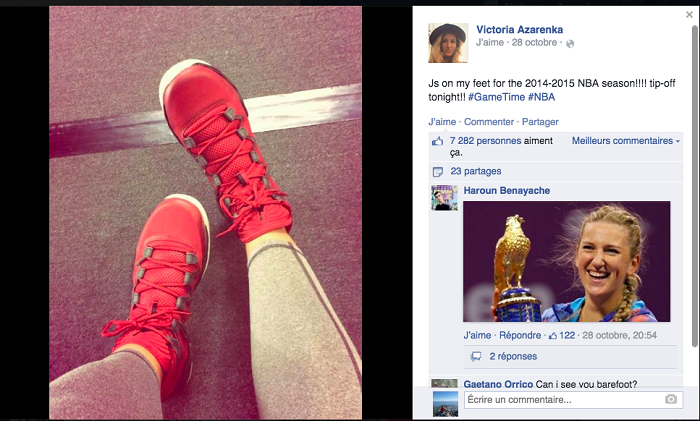 « Wife material » Label
5 / Ana Ivanovic (-1).
Ana Ivanovic is very generous. This week has been marked by the Serb, as she continues her humanitarian work for the UNICEF. Her mission: helping the children in need all around the world.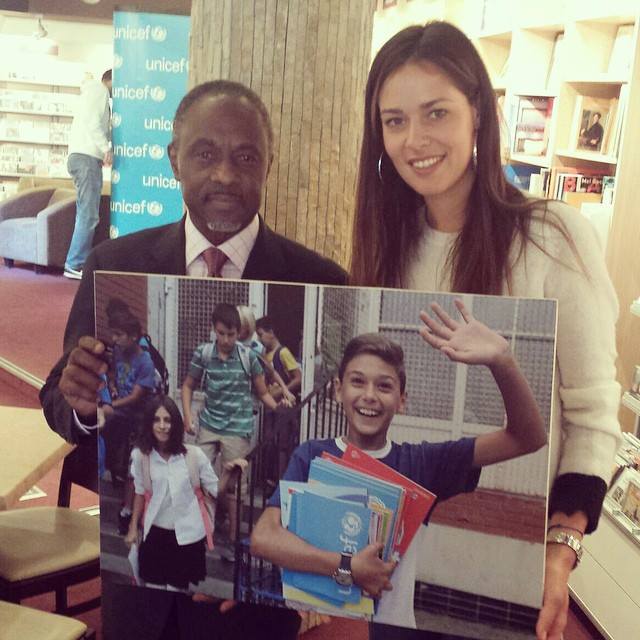 She carried on with a visit in a Serbian school, where her presence made everyone happy.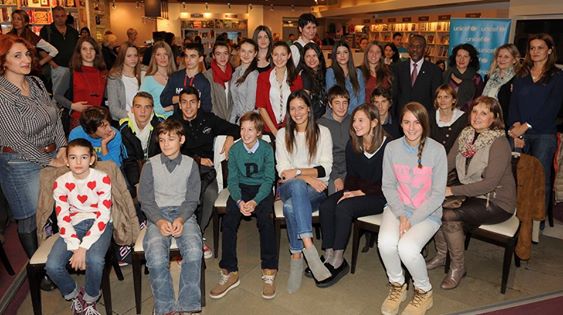 Love for the others > Return of serve
6 / Milos Raonic (+7).
Defeated in the final by an untouchable Djokovic, Milos Raonic's week in Paris is nevertheless a success, as he managed to get Roger Federer's scalp, but also left with a good toilet story. Opposed to Sock in the second round of the BNP Paribas Masters, the Canadian had to take a toilet break. Only to stay in there for more than ten minutes... « Whoever the escort who took me was, took me into a bathroom that had no seats on the toilet. So I didn't want to squat, so I kept saying, 'let's go to another one', and we ended up going to the locker room. » Oh well.
7 / Tomas Berdych (NE).
While the Czech managed to get himself to the final four of the BNP Paribas Masters of Paris-Bercy (validating his ticket to the London Men's Masters in the process), he eventually lost against Milos Raonic. A match which resulted in a quick self-critical analysis: « I just totally messed it up with the last game. It was definitely the worst game I ever played here at this tournament this year. You have days like this where things are going well, and then just at the last moment, everything is gone. » The Czech changed his mind on Saturday, by warmly congratulating Wozniacki for her performance at the marathon.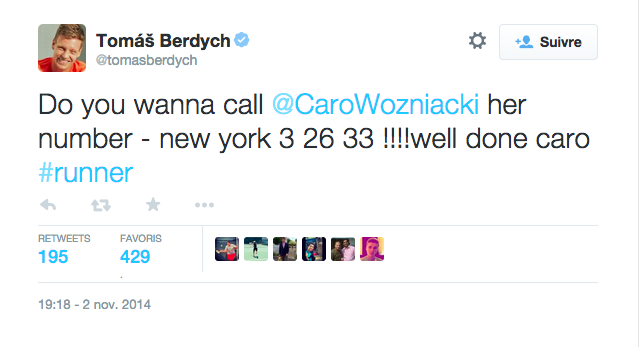 Good sport. Or Ladies man.
8 / Petra Kvitova (+2).
Here you go, the Czech is finally ready for the Fed Cup by BNP Paribas. Well, she chose her outfit. A detail for you. Not for her.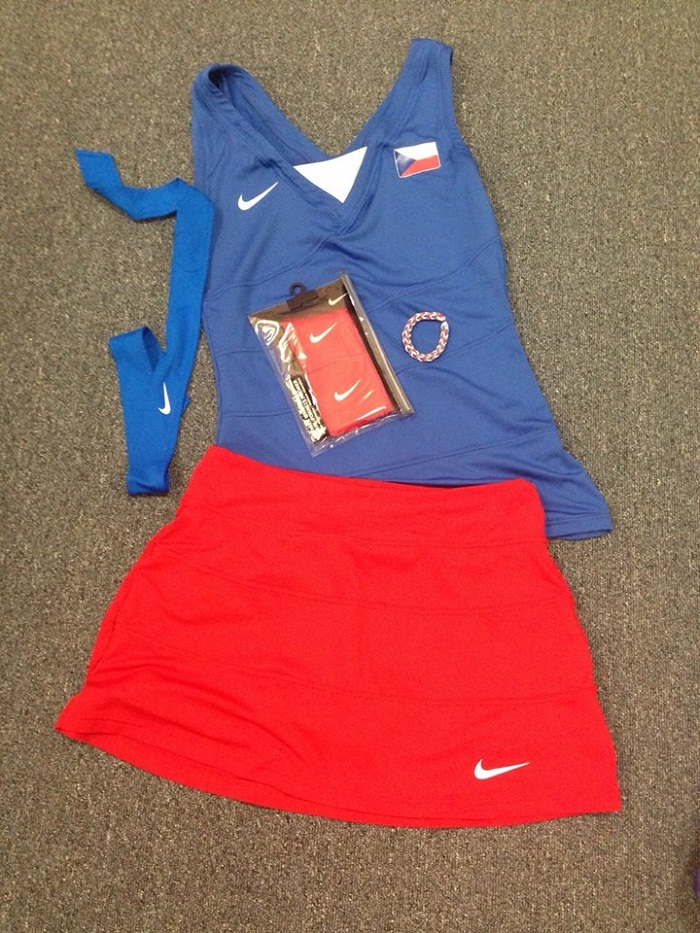 It's simple and matches the colours of Czech Republic.
9 / Eugénie Bouchard (+2).
We all know the Canadian is still young at heart. To celebrate Halloween, Eugénie has spent a week on the theme of friendship. First, we saw the blonde dressed as a polar bear.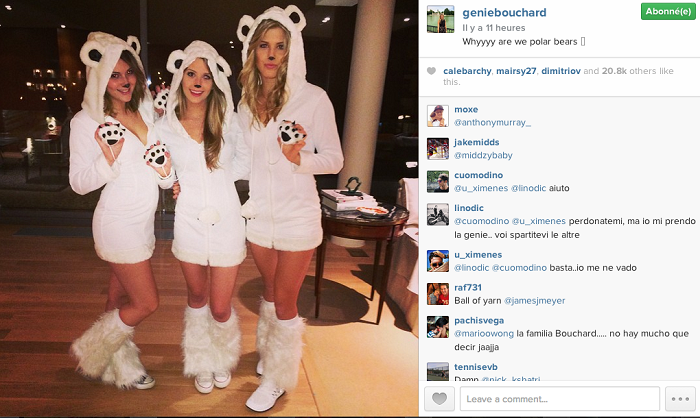 Before stumbling upon a picture of her with a man, who, clearly, took the risky bet of dressing up as...Eugénie Bouchard.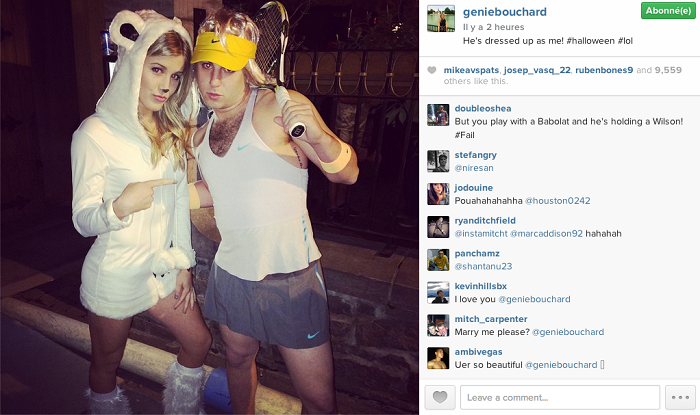 10 / Roger Federer (-2).
Cleanly defeated by Milos Raonic in the quarter finals of Paris-Bercy, the Swiss clearly has his mind set on the BNP Paribas Davies Cup. Although his stay in Paris wasn't a big success on the court, he took the opportunity to visit the city and work a little on his Instagram filters...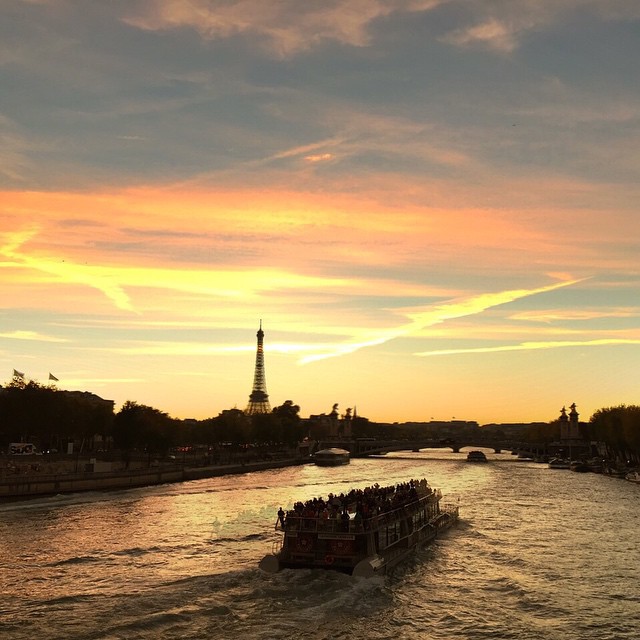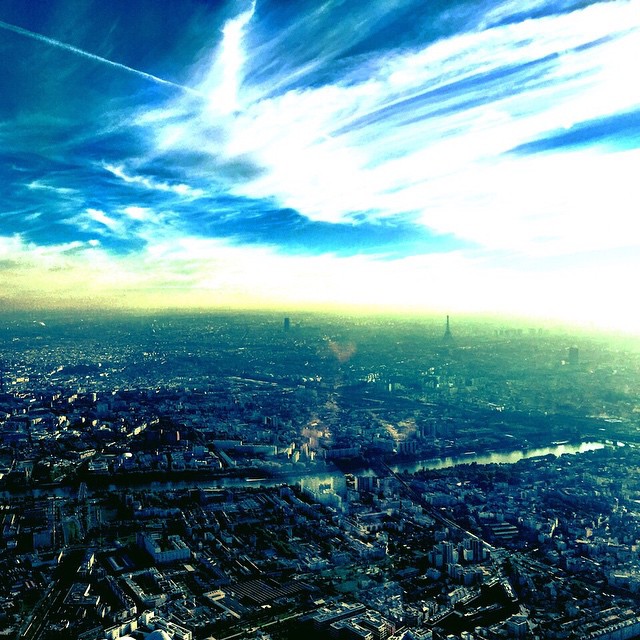 ...before ending with a romantic shot taken on a bridge above the Seine...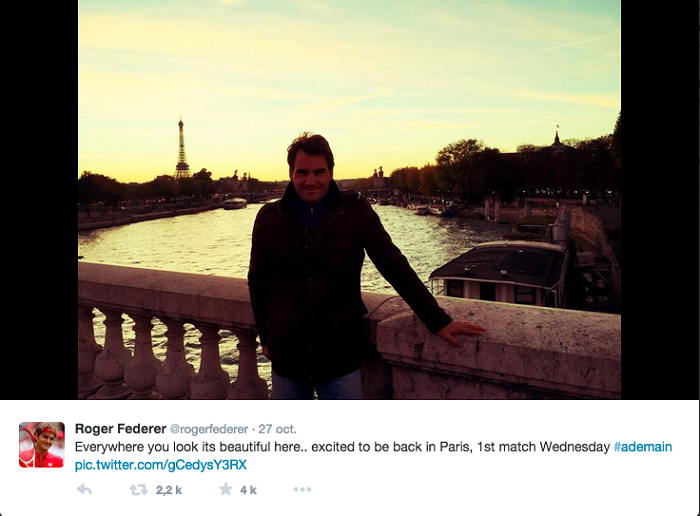 ...and finally his masterpiece. A selfie with an ice-cream in front of Notre-Dame-de-Paris.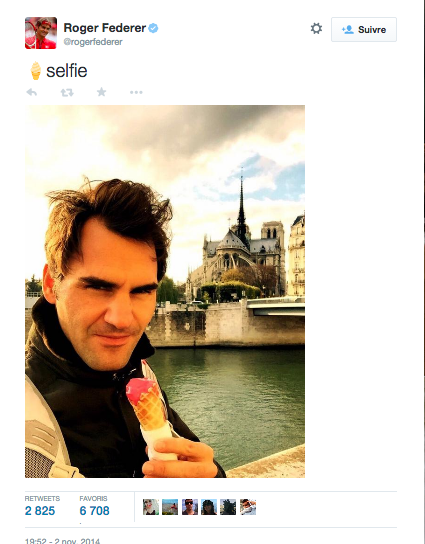 SUPERB.
11 / Andy Murray (/).
Defeated by Djokovic (7-5, 6-2) in the quarter finals of the BNP Paribas Masters, the Scot ended a difficult week after his victory in Valencia. Even though he gave himself the best possible odds by training with the Spaniard Roberto Bautista Agut on an annex court in Bercy.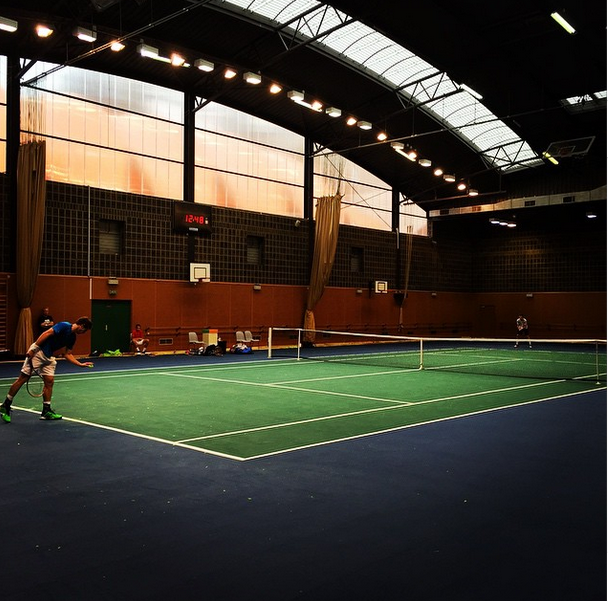 He probably didn't train hard enough.
12 / Dominika Cibulkova (NE).
The player makes a comeback after an intense physical preparation. Indeed, the effects are immediate as Dominika has returned to her competitive weight. Photo attached.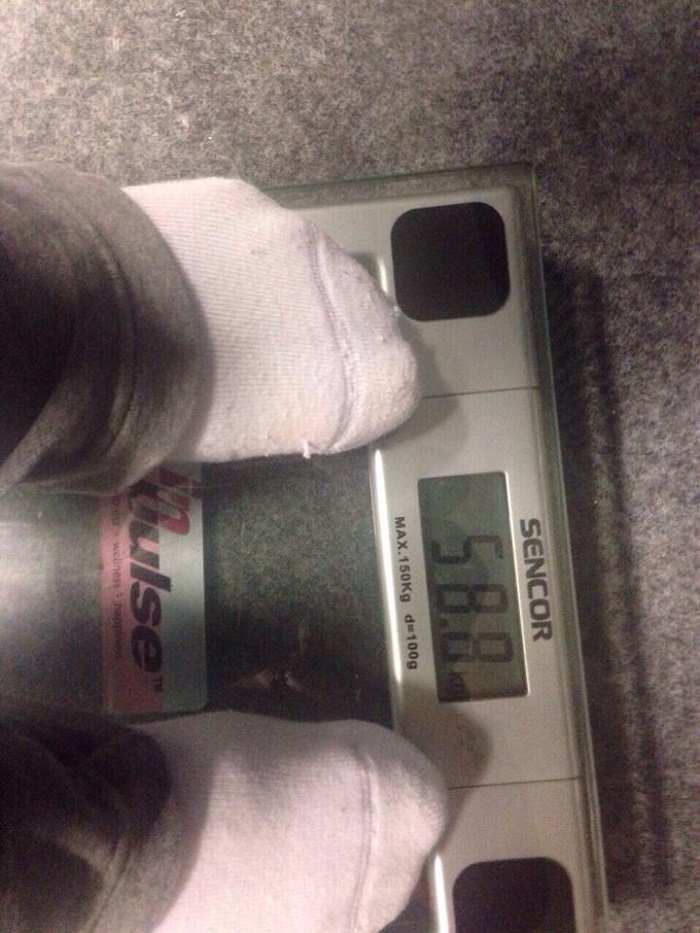 As a result, she happily left for the Sofia tournament where the temperatures seemed a little chilly, if you take a look at this picture taken on the tarmac...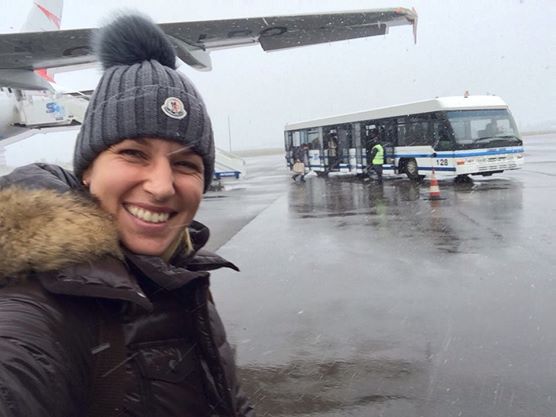 ... And where the player didn't miss the chance of giving us news on the love of her life. A boyfriend? No, her dog.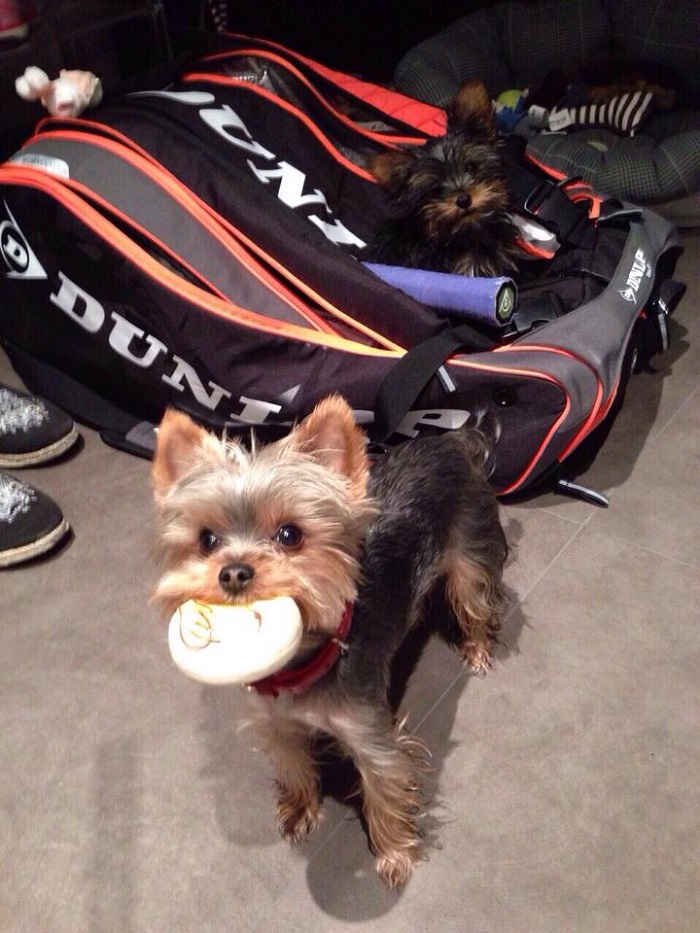 13 / Maria Sharapova (+1).
On a visit in Japan, the Russian has done a lot for the media as she started by eating an ice-cream in a funny disguise...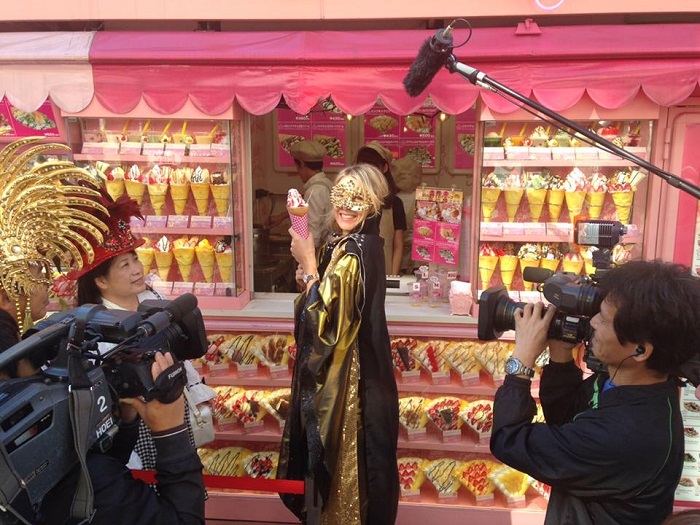 ...before spending a good hour at a press office to find a Hello Kitty pen...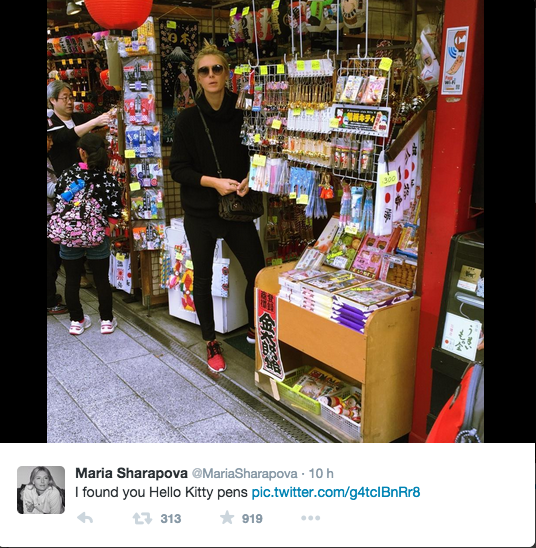 ...to finally celebrate Halloween on TV.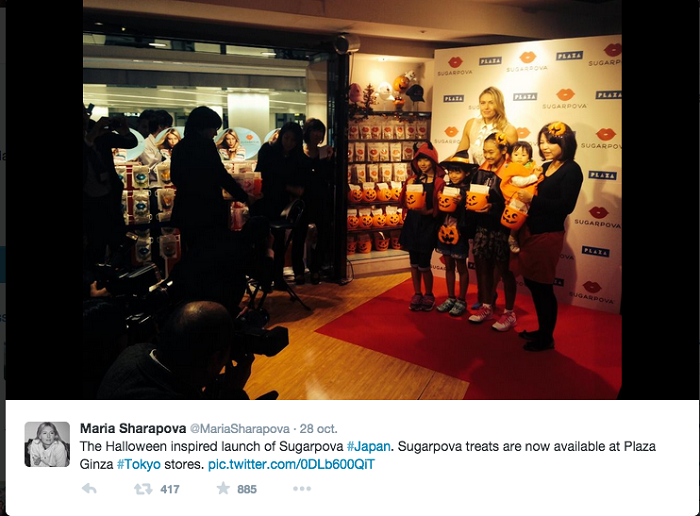 Maria will bury us all.
14 / Stanislas Wawrinka (NE).
Before concentrating exclusively on the BNP Paribas Davies Cup final which is coming very soon, Stanislas delved into his childhood. And to know where you're headed, nothing better than remembering where you're from. For Wawrinka, this picture of him driving a tractor is quite evocative...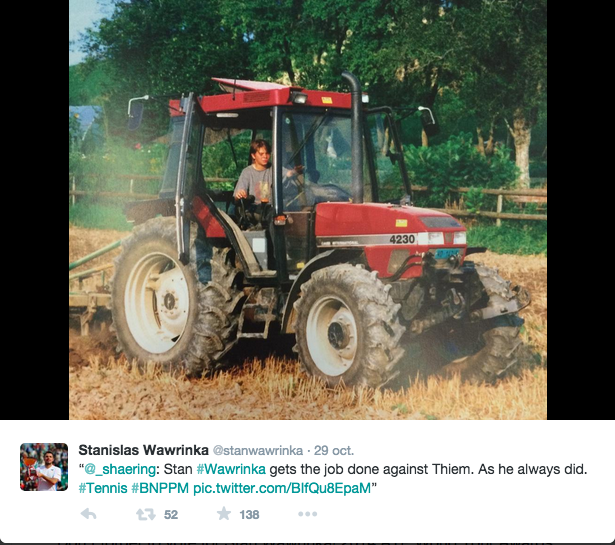 Farmer Wants a Wife
15 / Darian King (NE).
The anonymous of the week makes a « sensational » entry in our rankings. 22 year-old Darian King, from Barbados, is actually ranked at the 310th spot at the ATP World Tour.
His daily life is spent on the Challengers circuit. During a match played in Charlottesville, Darian flipped out at the end of a rally in the tie-break of the second set. Furious at himself, he threw his racket on the playing surround behind him. Unfortunately for him, a linesman was hit by the racket. The young man was eventually disqualified after the incident.
BAM!
Out :
Julien Benneteau, David Goffin, David Ferrer, Tommy Robredo
By Mathieu Faure