This week, a tennis star took the top spot of the WAT ranking following an announcement that came as a bombshell. Discover what by reading the tennis journal.
A very quiet week on the tour, which hasn't prevented Li Na to announce her retirement and receive love messages from all the other players, Andy Murray to take a stand in support of Scottish independence and Serena Williams to discover toilets that open by themselves.
1 - Li Na (NE).
The bombshell of the week, we owe it to Li Na. The Chinese has indeed decided to retire at 32: «I feel this is the best time for me to retire. I don't feel sorry or have any regrets about retiring. When I was making this decision, I asked myself, 'If I retire, will I regret it?'' My heart told me I wouldn't, because I've done my bests » she said in press conference. This is a tough decision to make for me, even harder than playing the Grand Slam matches. But I think this is about the right time to say goodbye to everyone, because my body doesn't allow me to participate in any high-level tennis matches. After the surgery in July, I tried very hard to recover, hoping I can make it to participate in tennis matches in China especially the Wuhan Tennis Open which is the first ever big tennis match in my hometown. However, this is my fourth big surgery, and with my age and physical state, it is hard for me. What I really want to do now is try to set up a tennis school of my own and do basic things to help build up the base for Chinese tennis. Like a pyramid, I believe only with a solid base, Chinese tennis can have a better future.» We remember her two victories in Grand Slam tournaments.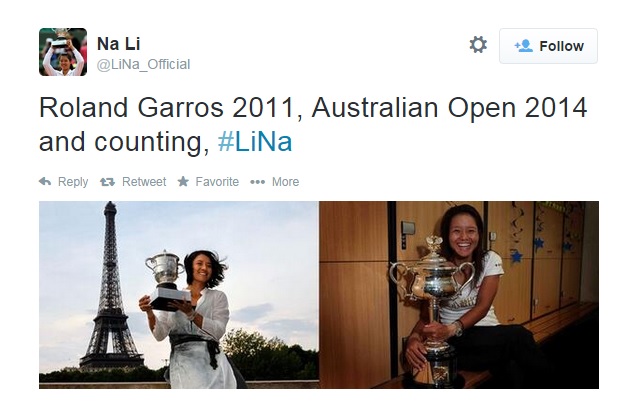 2 - Serena Williams (/).
Week off for the world number one, who paid tribute to Li Na…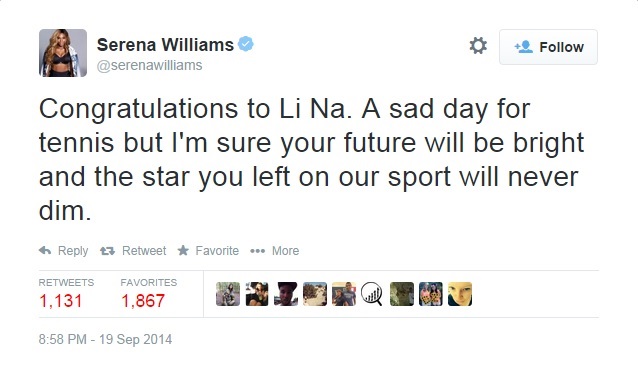 …And Jenifer Lopez for her sexy new music video…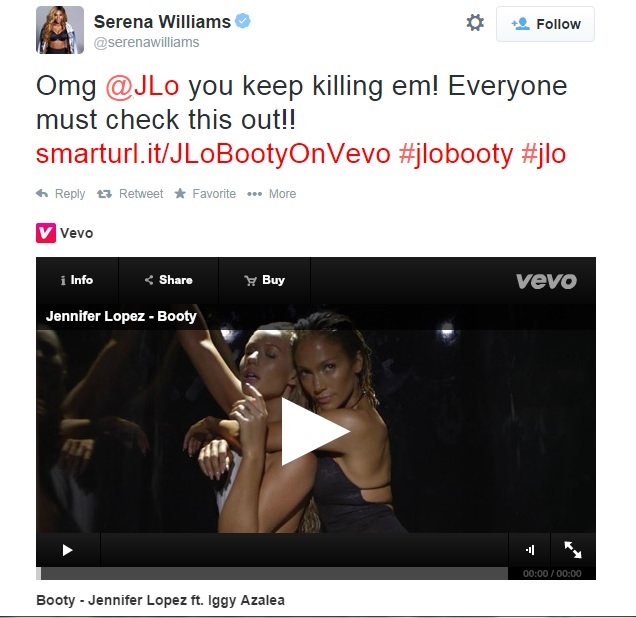 In between sleepless nights…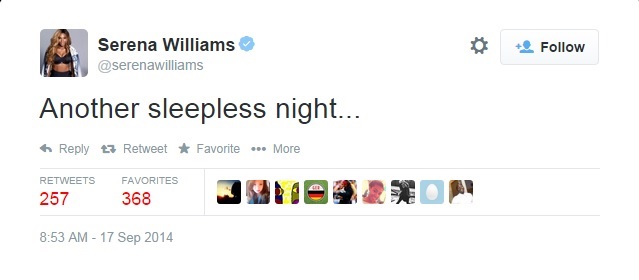 …And amazing discoveries.
3 - Rafael Nadal (NE).
If Rafael Nadal paid tribute to Li Na too…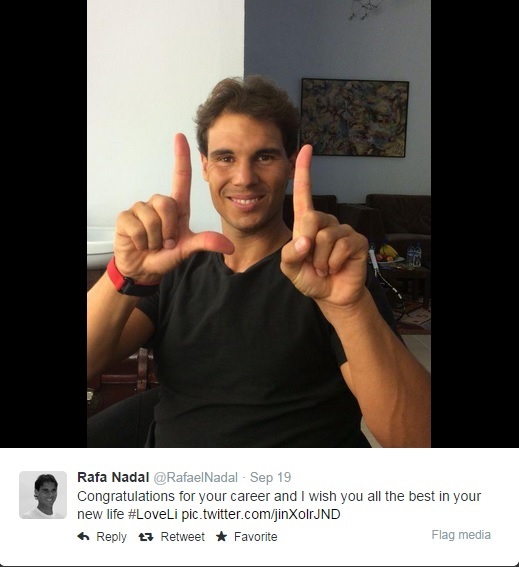 …He also became helicopter pilot for an online poker website.
In other news, this week, Ronaldo (the real one), who is also the face of that same sponsor, challenged him for a rematch after a defeat a year ago: « The last time we played together Rafa won the match and it was a lot of fun. This time it will be different, though, because I have been improving on my own poker strategy and will be more prepared.»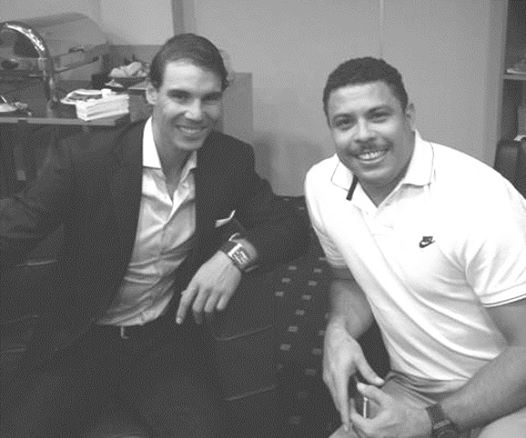 4 - Marin Cilic (-1).
The recent winner of the US Open has been welcomed like a king in his hometown of Međugorje, in the south of Bosnia and Herzegovina, by almost 20 000 people.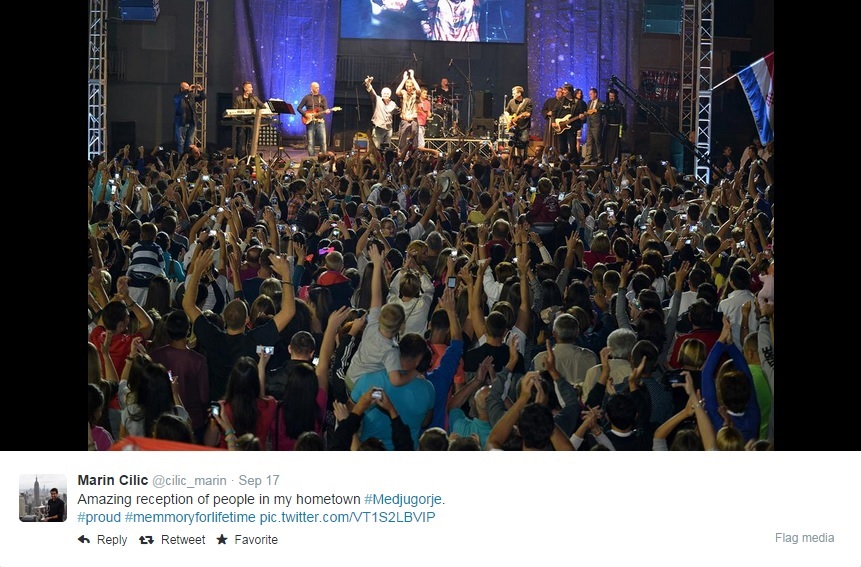 On the agenda: walkabout...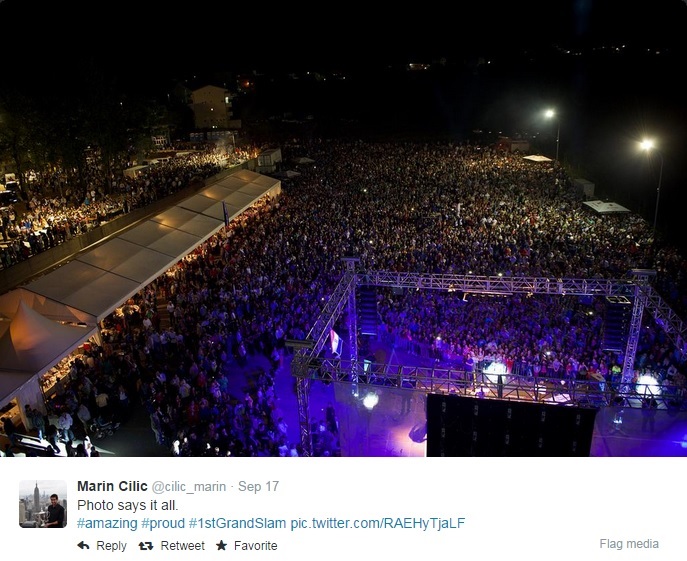 ... And prayers at the local church, a pilgrimage site became famous for alleged apparitions of the Virgin Mary.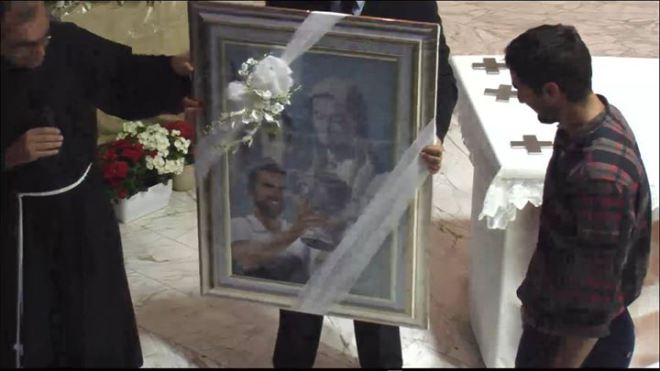 Incidentally, Marin Cilic talked about it in a few words: "It's a miracle! I want to thank my parents, without whom I would never have succeeded. And I want to thank God and the Virgin Mary who showed me the way and offered me this gift.»
5 - Kei Nishikori (-1).
The losing finalist of the last US Open has already parlayed this result. We see him here on a commercial for Jaguar...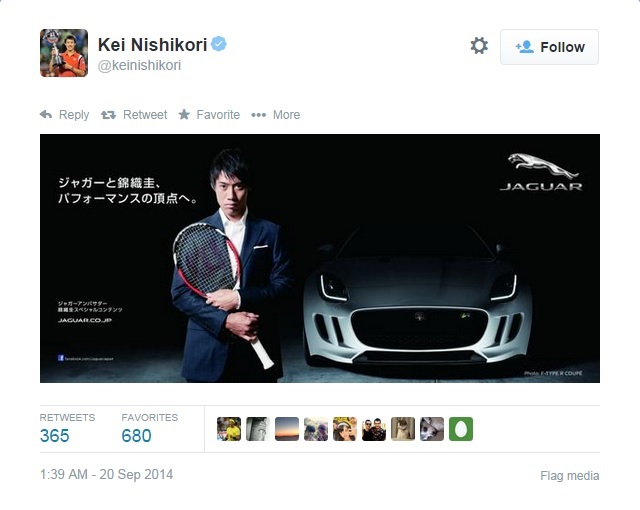 ... And on the poster for the upcoming Kuala Lumpur tournament.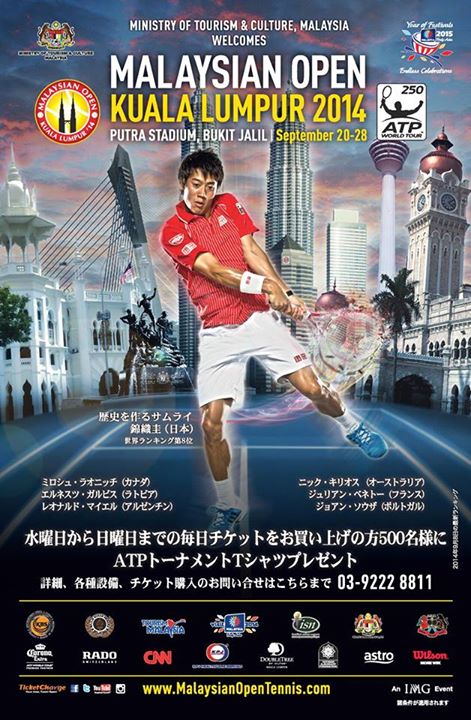 6 - Andy Murray (+4).
In between announcements on his come back...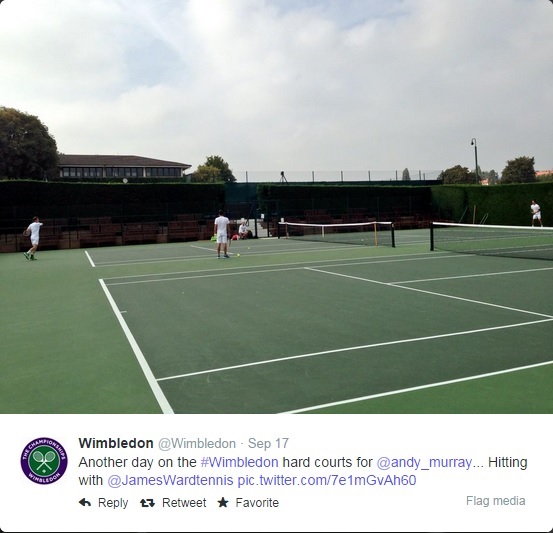 …And an upcoming tour in China…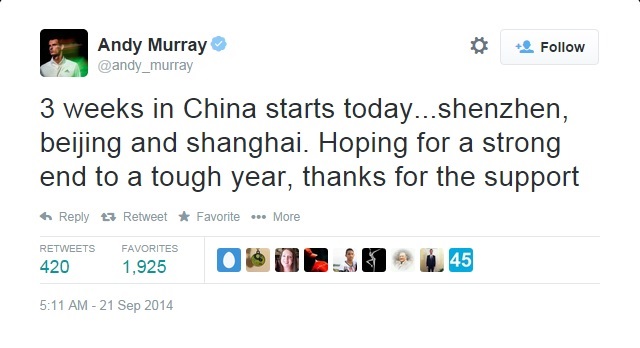 … Andy Murray took a very clear stand in favour of Scottish independence.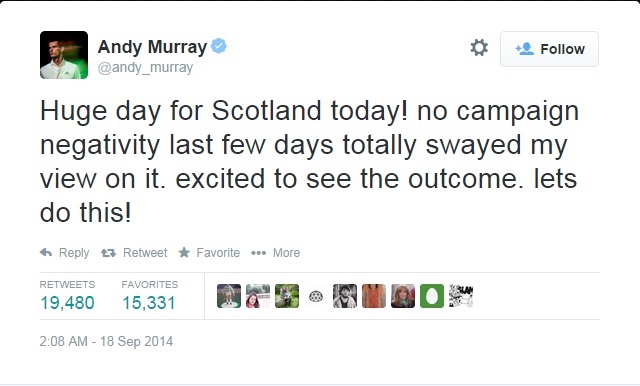 As you can see, not everybody appreciated it:
7 - Novak Djokovic (-2).
Novak Djokovic had a week like any other: he trained with Grigor Dimitrov...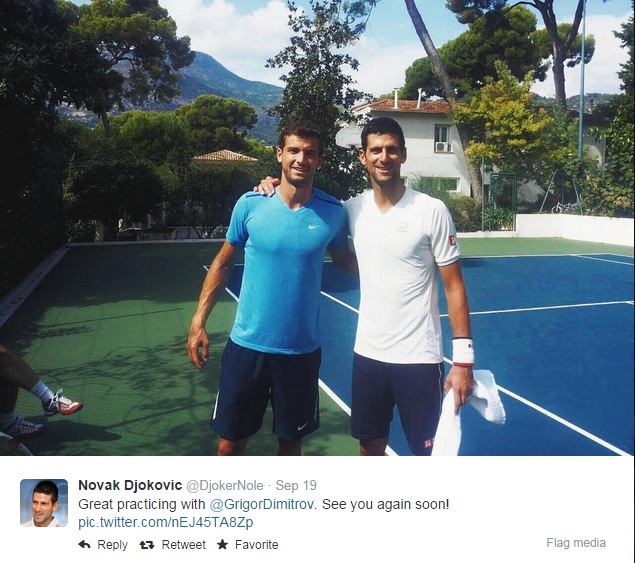 …And sent some love to his staff.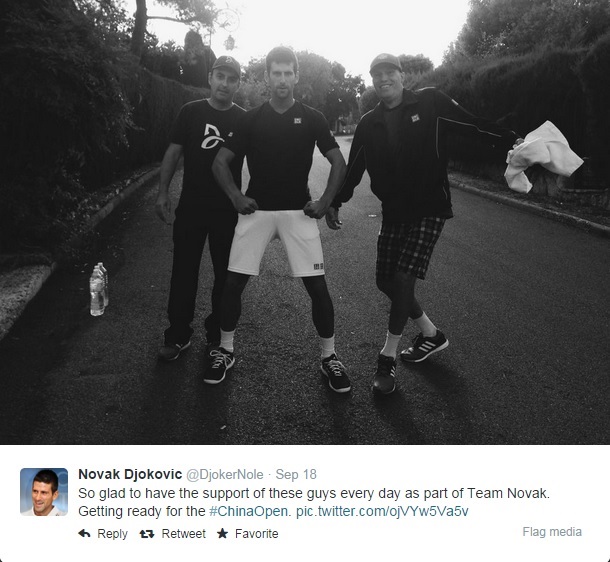 8 - Ana Ivanovic (+7).
Ana Ivanovic won her fourth title of the year in Tokyo.
She is thus getting closer to the Top 10 and a qualification for the BNP Paribas WTA Finals in Singapore. But the Serb didn't forget to bid farewell to Li Na:
«Such a sad news. She's a great champion and a great person who will be missed. We loved her on the tour. She has brought so much to Asian and world tennis. We will miss her, but she had a great career and I'm sure that she is looking forward to a fresh start in life. I really hope that she will come and see us from time to time!»
9 - Caroline Wozniacki (-1).
The defeat in the final against Ana Ivanovic didn't prevent Caroline Wozniacki to thank Tokyo and discuss Halloween...
…To post a throwback Thursday of old family pictures…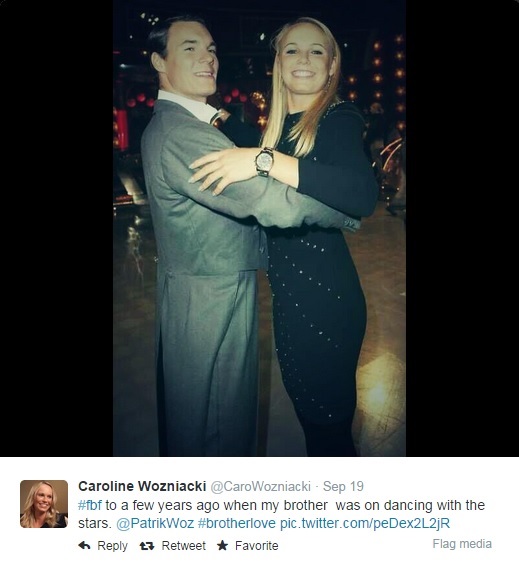 …As well as an inspirational quote.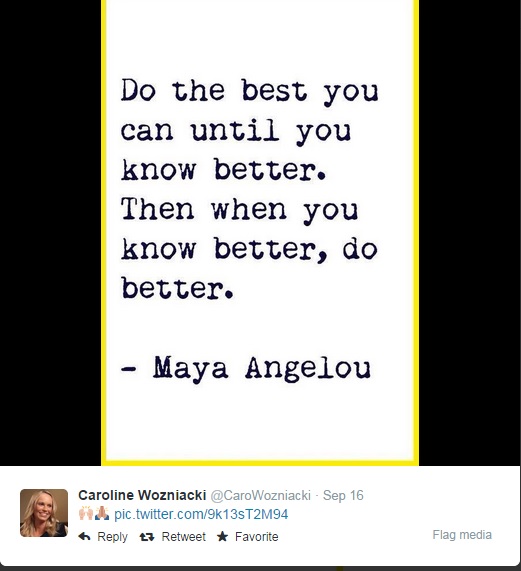 A full week.
10 - Eugenie Bouchard (-1).
These last 7 days, Eugenie Bouchard hasn't done much, but she did at least one thing: the Canadian ranted against the traffic in LA.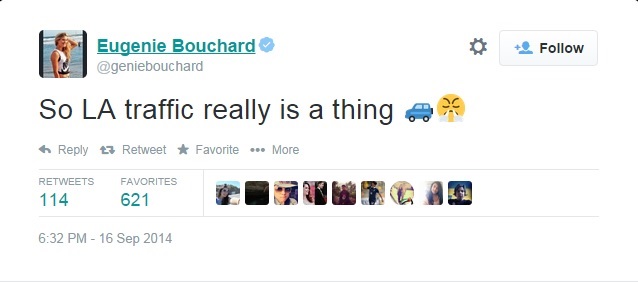 11 - Jo-Wilfried Tsonga (-5).
Defeated in the quarterfinals of the Moselle Open by Belgian David Goffin, Jo-Wilfried Tsonga decided to visit the Amneville zoo...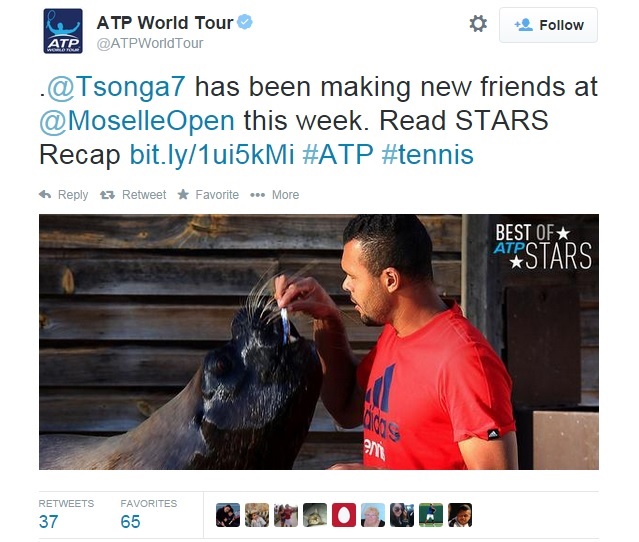 ...Before making some startling statements: "It's amazing how animals like sea lions, tigers or lions are strong. Their strength is amazing. When I was a kid I often went to see animals such as pigs and chickens with my great aunt. I also always loved fishing."
12 - Maria Sharapova (-5).
Light week for Maria Sharapova who went to train in Wuhan for the first time…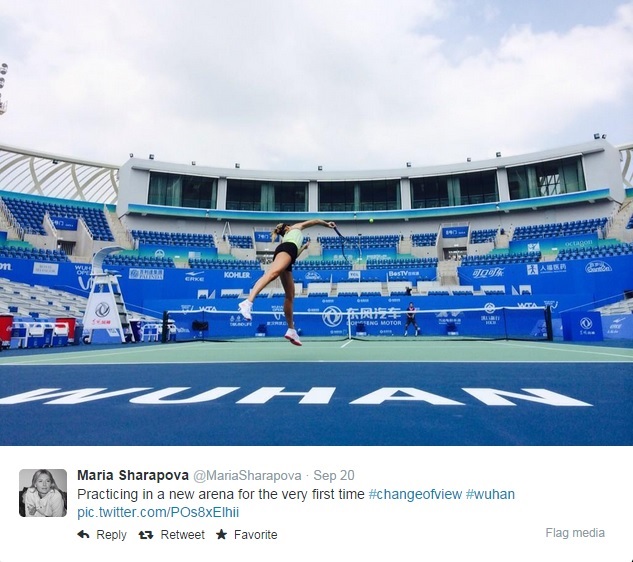 ...Between pictures posted on Instagram with pretty clear hashtags. #beautiful #nowordsneeded
13 - Victoria Azarenka (-1).
This week, Victoria Azarenka met a parrot in Tokyo, was defeated in the first round and got injured in the foot. Therefore, she also was forced to announce the end of her season.
14 - Tomas Berdych (-1).
This week, the Czech listened to Jean-Michel Jarre while thinking about China...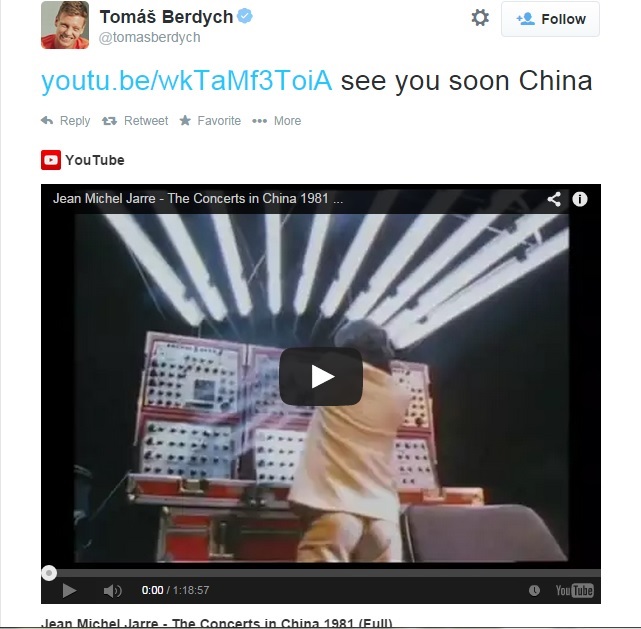 ... Celebrated his birthday by eating a Rolex cake...
... And sent subliminal messages.
The ordinary is not enough for Tomas Berdych.
15 - Stanislas Wawrinka (-4).
Stanislas Wawrinka drinks coffee too - and it became his new thing to inform his followers every time he does - but the Swiss isn't looking for more than caffeine in this gesture.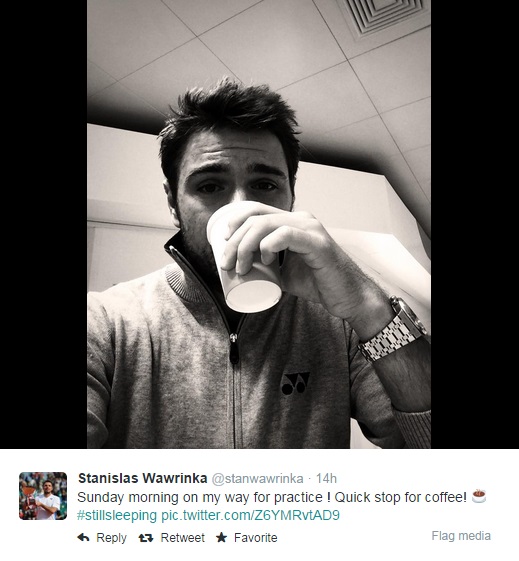 Out :
Roger Federer, Fabio Fognini
By Antoine Mestres