Roger Federer loves taking pictures and he proved it once again this week during the Davis Cup by BNP Paribas by taking many behind the scenes pictures at a particular time. Discover what it was by reading the WAT ranking of the week.
Before the Davis Cup by BNP Paribas final against France next month, Roger Federer achieved a great performed for his home country this weekend in the semi-finals against Italy. A weekend during which Serena Williams got a new haircut and Maria Sharapova advertised some sunscreen.
1 – Roger Federer (+1).
Roger Federer has spent the week at home to compete in the semi-finals of the Davis Cup by BNP Paribas. Besides, against the Italians, Federer won his first singles match and defeated Bolelli fairly easily (7-6, 6-4, 6-4) before confirming the ticket (3-1) for the final against Fognini (6-2, 6-3, 7-6). But it's mainly as an artist that the Swiss has been shinning on his land. With his smartphone, Roger went to great lengths to post this amazing panoramic picture.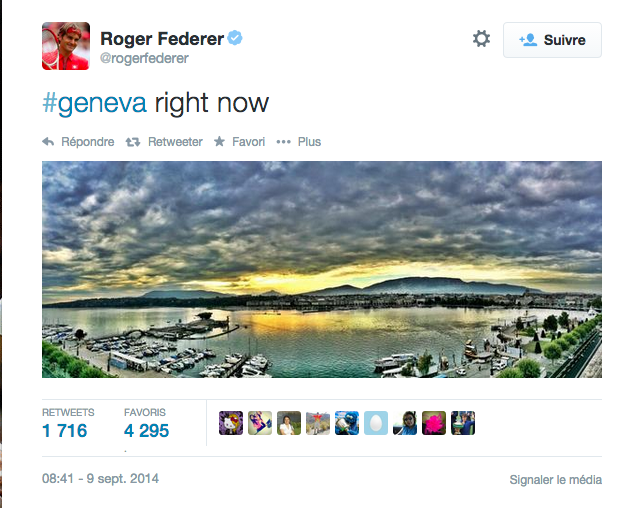 The man is so happy to be in the Davis Cup by BNP Paribas with his country that he spent the competition snapping away. The former World No. 1 has for example sent behind the scenes pictures during press conferences.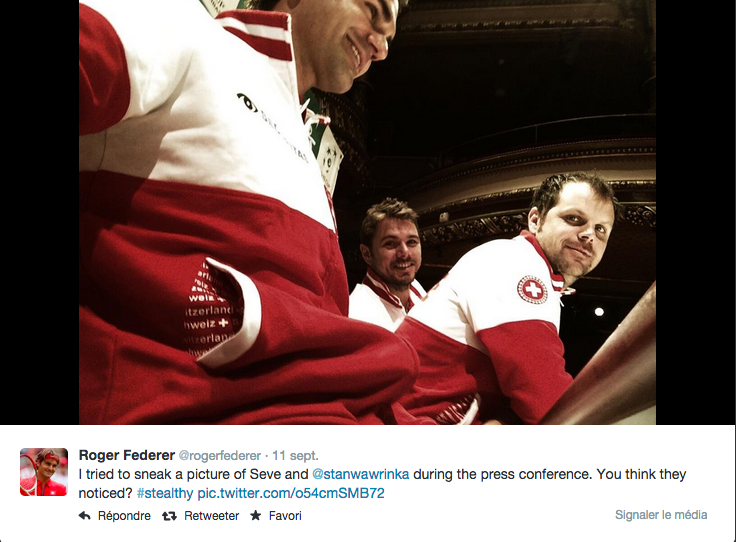 Ok, he's not really discreet…
2 – Serena Williams (-1).
The American had a great post-US Open week where she won her 18th Grand Slam title. To celebrate, she decided to get a new haircut…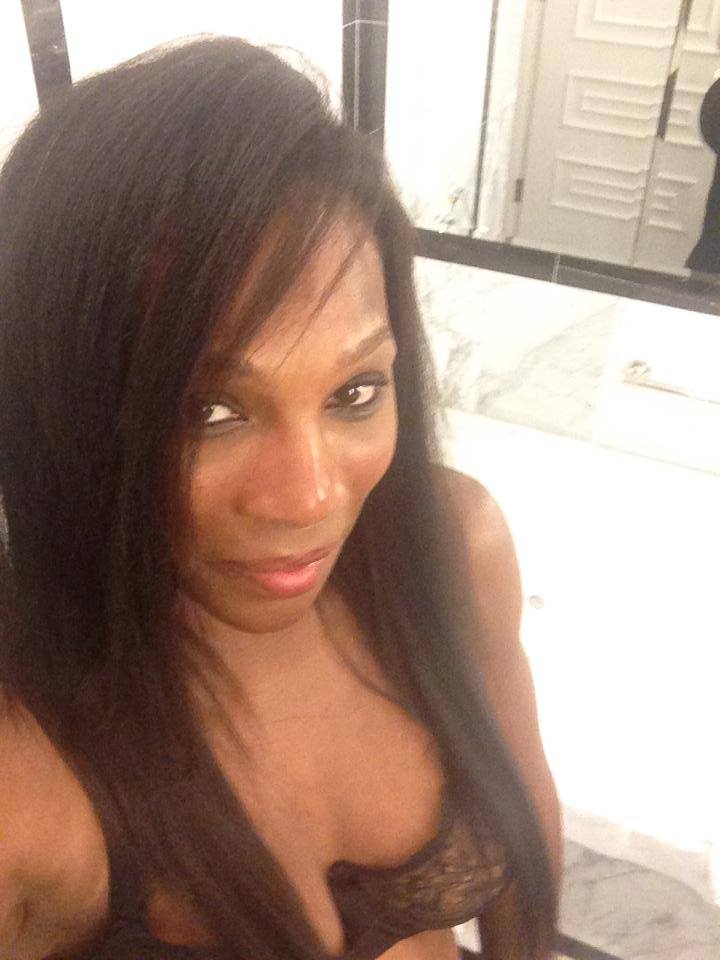 …Before spending some time chilling on a deckchair…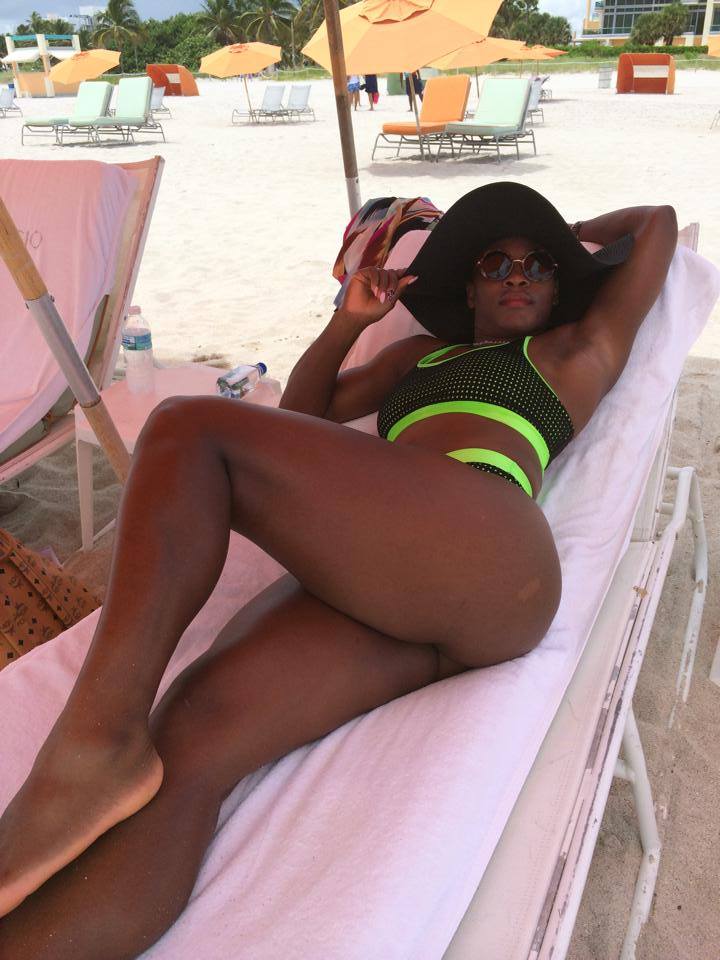 ...Thinking about making a big change in her life. Which one? She's leaving the house she's been sharing with her sister Venus. In an interview with the Daily Telegraph, the player stated that she was currently building a house in Florida. A house that looks like her: « I want it to look like the south of France meets northern Italy. I just wanted something really fresh, a little trophy area, a nice garden and a purse room, because I have a bag problem. Oh, and I have a karaoke room too.» Wild nights ahead.
3 - Marin Cilic (/).
Following his victory at the US Open, the Croat used his aura of Grand Slam winner to go for media tour. Invited onDavid Letterman's Late Show, Cilic hasn't been able to avoid the daffy questions of his host. Thus, he had to reveal a Top 10 of the things that he went through his head during the final against Nishikori. In number 1?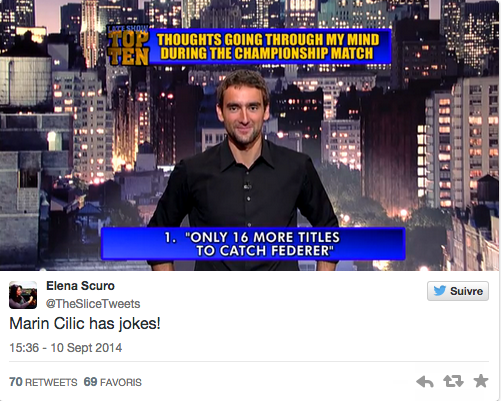 But Cilic didn't really had time to rest on his laurels since this weekend he had to play the play-off of the Davis Cup byBNP Paribas. Croatia was opposed the Netherlands and he did more than just defending his status by winning in doubles on Saturday with Draganja, he also won the 5th decisive point when it was 2-2 after the first singles on Sunday.After Marin the hero, this week it was Marin the saviour.
4 – Kei Nishikori (/).
After a quick recovery from his defeat in the final against Cilic, the Japanese has already gone back to work. And not with any random stranger since he's been working with Nick Bollettieri, the former coach of Agassi and Courier in the 90s.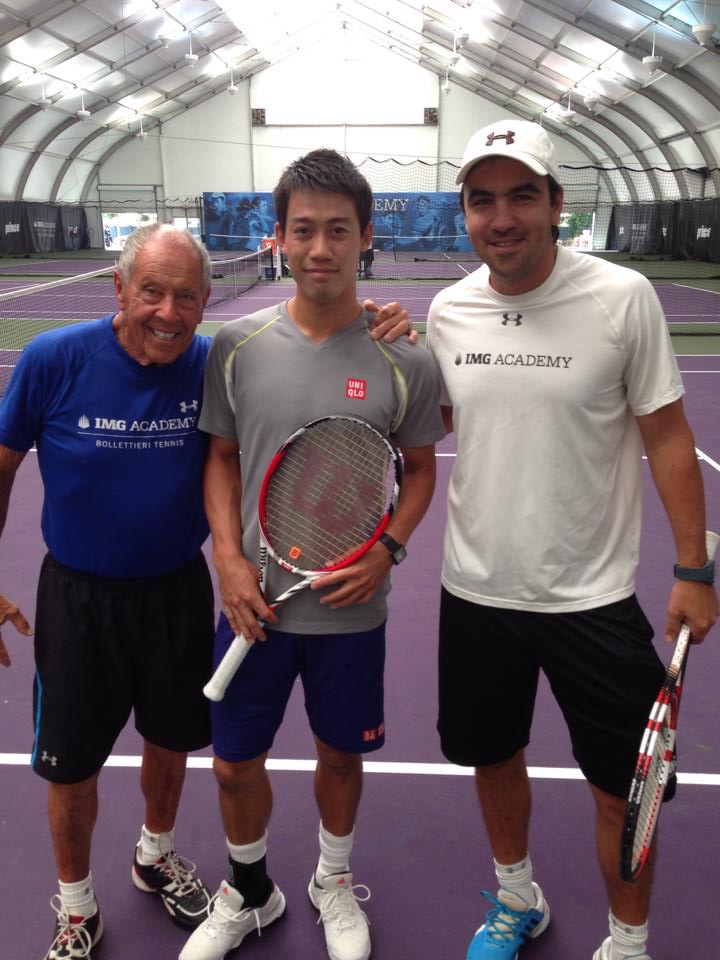 But we have to be honest; the years have not been kind to Nick…
5 – Novak Djokovic (+1).
We know that Novak Djokovic loves sport. He spends a lot of time watching football, NBA and tennis. After the recent basketball World Cup semi-final between France and Serbia, Djoko didn't forget to congratulate his "mates" for their qualification to the final.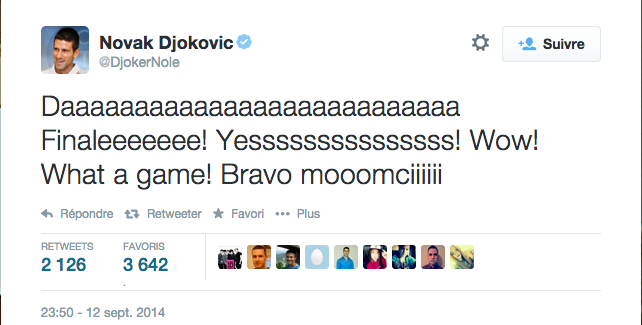 We can very well imagine him shirtless, screaming like a wild animal in front of his TV before posting this tweet.
6 - Jo-Wilfried Tsonga (NE).
A victory in singles against Rosol (6-2, 6-2, 6-3), another in doubles with Richard Gasquet as co-pilot and here's Tsonga in the final of the Davis Cup by BNP Paribas. A week that officially started with a formal dinner during which "Jo" posed in a suit on a Rolls Royce with Monfils.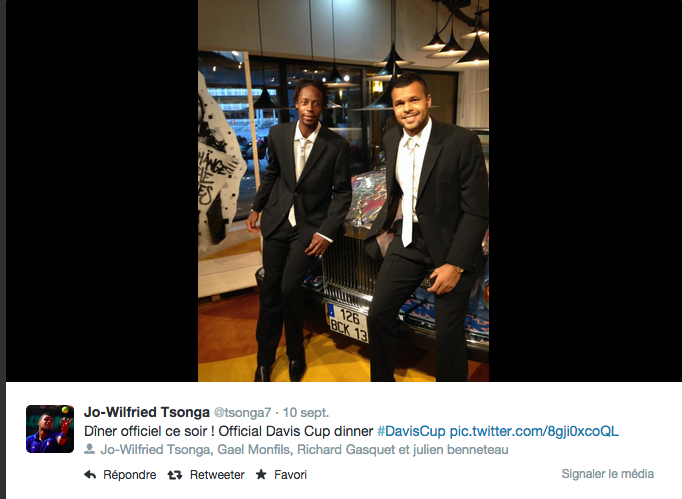 No pressure.
7 – Maria Sharapova (-2).
Every single week, Maria Sharapova comes back with a new commercial for a new product. After cars, candy and perfume, the Russian is now promoting sunscreen in training.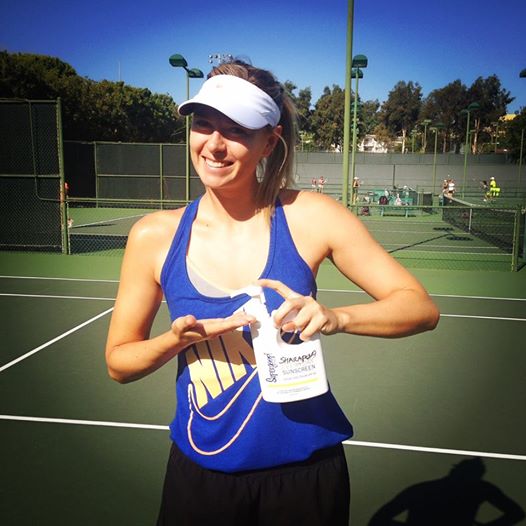 It might be going too far.
8 – Caroline Wozniacki (-1).
Invited to Michael Kors fashion show by the American designer himself, the Dane got all dressed up since she was seated on the front row.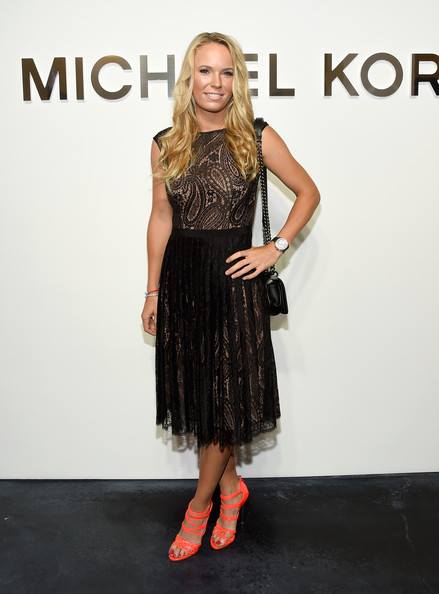 What is less known, it's that the recent US Open finalist would spend the show seated next to Anna Wintour, the big boss of the US Vogue. Yes, the same one that inspired the movie "The Devil Wears Prada."
Besides, she owes her recent change of haircut to the fashion queen.
9 – Eugénie Bouchard (+1).
While the Canadian was due to fly to Hong Kong, she preferred to withdraw to recover physically. We saw her this week in full gym session.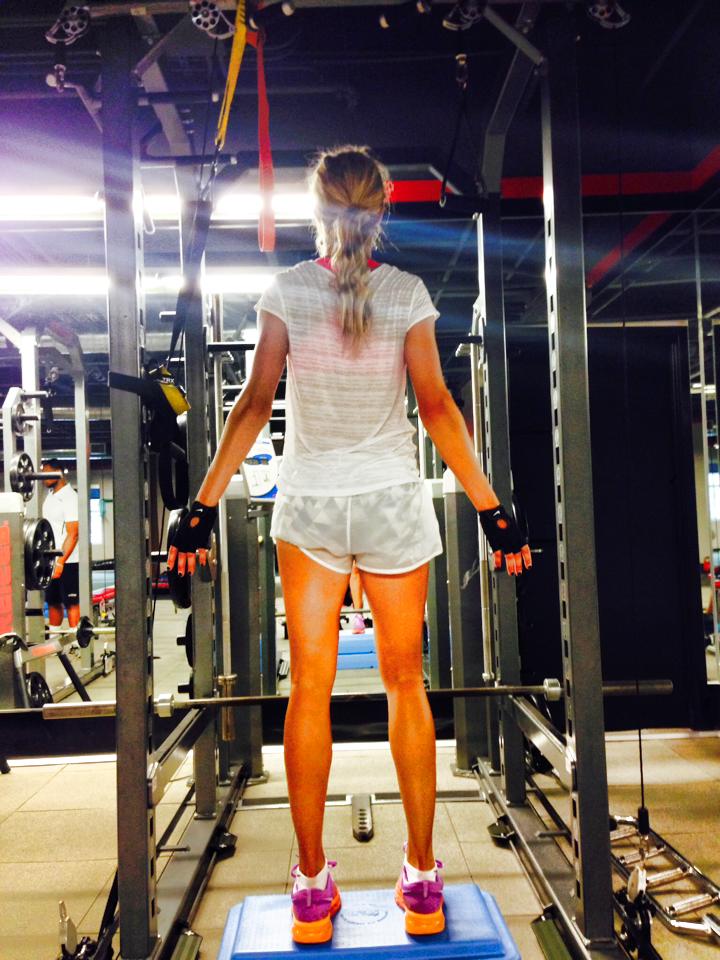 A method she masters perfectly. The proof: she features in the last "Cosmopolitan" in which she details her routine on glossy paper. Perfect for legs.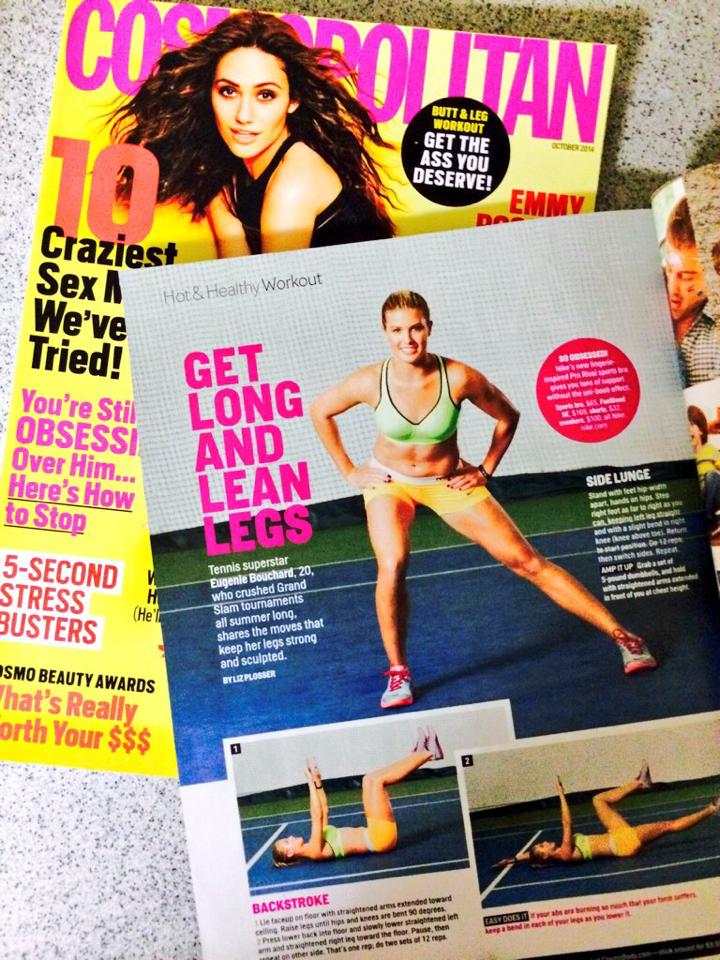 10 – Andy Murray (-1).
What is Andy Murray doing when he doesn't play tennis? He plays football with his mates.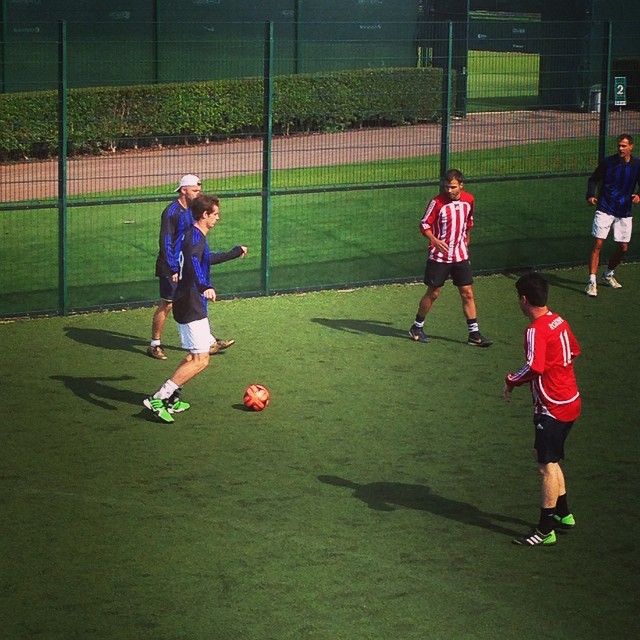 The Scot isn't as skilled with his feet than with a racquet.
11 – Stanislas Wawrinka (+2).

Like Federer, Wawrinka enjoyed his time at home in the semi-final of the Davis Cup by BNP Paribas. Before defeating Fognini during the first singles (6-2, 6-3, 6-2), the winner of the Australian Open enjoyed a morning coffee in Geneva. He even immortalized the moment.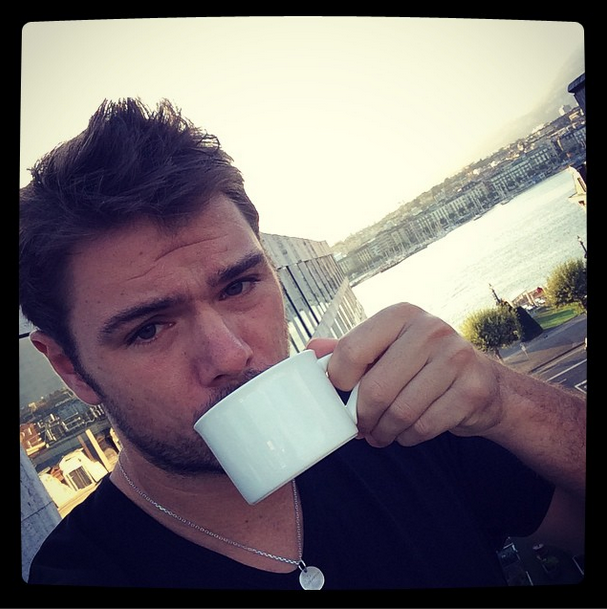 With a filter, of course.
12 – Victoria Azarenka (-1).
Before flying to Tokyo and its WTA tournament, the Belarusian took some strength with a XXL breakfast. Yummy.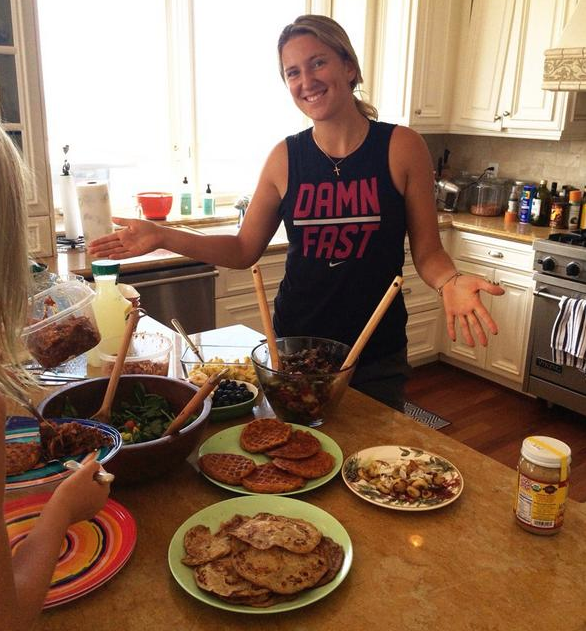 Upon arriving in Japan, the player received a very strange bouquet of "flowers" from a local fan.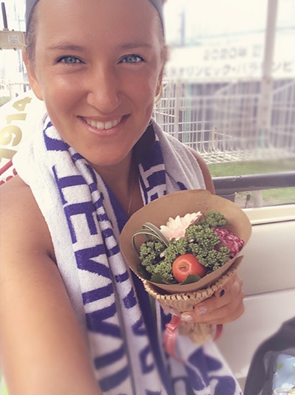 It takes all kinds to make a world.
13 - Tomas Berdych (NE).
Destroyed by Gasquet during the first singles match of the Davis Cup by BNP Paribas (6-3, 6-2, 6-3), the Czech had actually anticipated it the day before during an event in Paris with all his team. As on the Titanic, the guys were wearing lifejackets.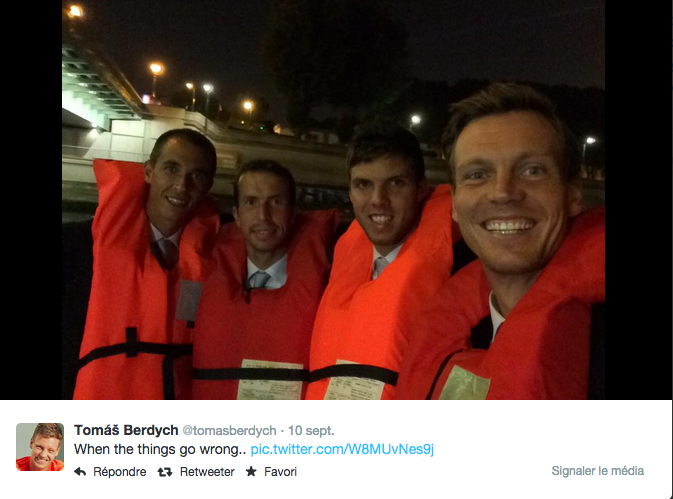 The sinking seemed inevitable.
14 – Fabio Fognini (-2).
The Italian is not the vindictive type. Roger Federer's Switzerland deprived him of a Davis Cup by BNP Paribas final? Not a problem, Fabio posed with King Roger after losing, and badly, both of his singles in the semi-finals.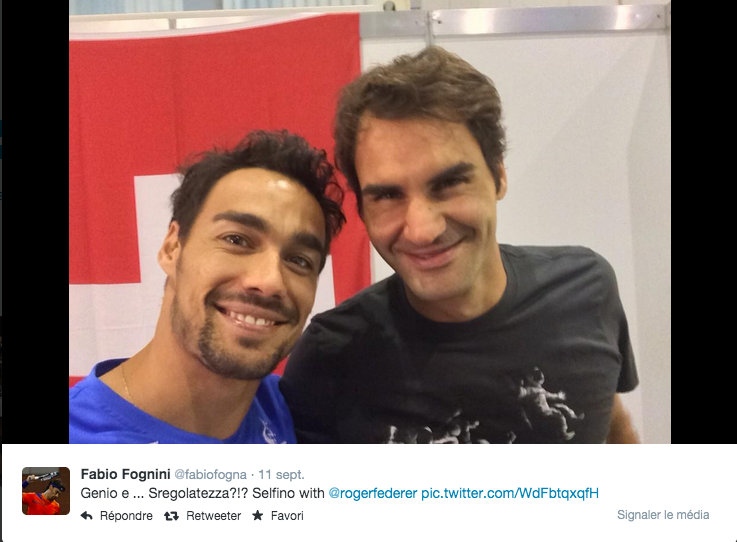 Not such a big deal apparently.
15 – Ana Ivanovic (-1).
The Serb gave up tennis. Her new thing? Badminton. With her racquet's sponsor, she even tried to send the shuttlecock to the record of the discipline: 272 mph.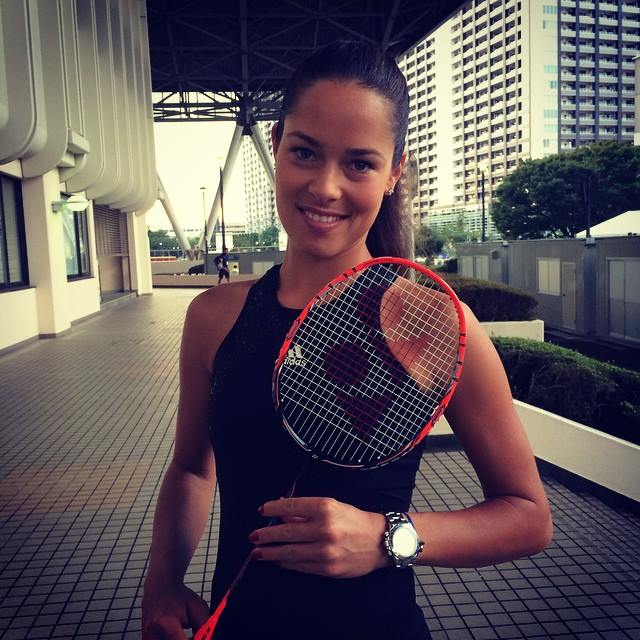 ​
Miles away from her first balls on the courts.
Out:
Milos Raonic, Gaël Monfils
By Mathieu Faure