If Wimbledon hasn't yet revealed the name of its winner, we already know the one of the first week. We Are Tennis gives it to you in its ranking to discover here.
The Spaniard has made a new friend in the person of Hugh Jackman, who will play in the next "Peter Pan". Meanwhile, Serena Williams slept with Max the monkey, Novak Djokovic did the splits, Maria Sharapova showed her beautiful legs and Andy Murray gave an interview to Hacker the Dog. Otherwise, all is well in the wonderful world of tennis.
1 – Rafael Nadal (/).
Before heading to Wimbledon, Rafael Nadal spent a few days chilling out in Mallorca, his native island. Taking it easy.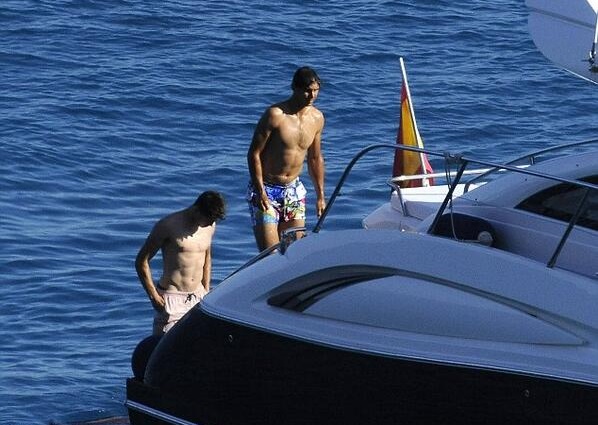 And upon arriving in London, he visited a certain Hugh Jackman. Yes, Wolverine is bald but it's purely professional since he's expected to play "Blackbeard" in the upcoming movie about Peter Pan.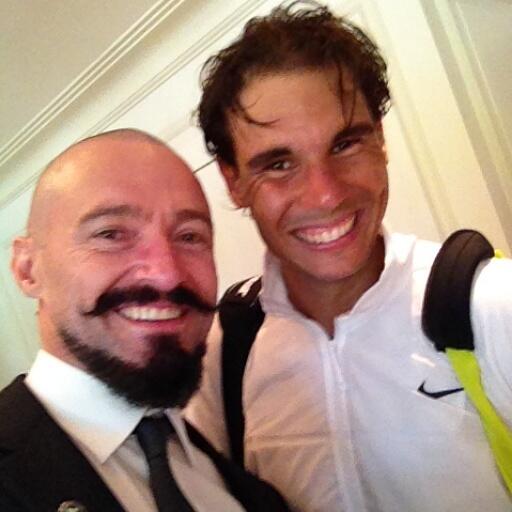 The Spaniard also perfectly started his tournament on grass although it seemed tough against Rosol in the second round with a victory in four sets...
2 – Andy Murray (+1).
This week, Andy Murray rescued a dog on his way to Wimbledon.
"I was driving to practice and there was a dog running along the road, he told BBC Radio Five Live. I parked the car and got out and tried to stop the traffic because the dog was running towards the oncoming traffic. I ran into the road, stopped the traffic and I managed to get the dog onto the back seat of my car. Then I drove to the place where all of the people walk their dogs, which is literally just round the corner. I called the number on the tag and amazingly my two dogs walk with that dog quite a lot. I met the owner and she was happy I'd picked it up. »
But it wasn't the only dog that Murray met this week, as he was interviewed by Hacker the Dog. Only in the UK...
But hey, that's nothing compared to the support he received from the medias before Wimbledon. Class. And it makes him win a place in the ranking, bonus.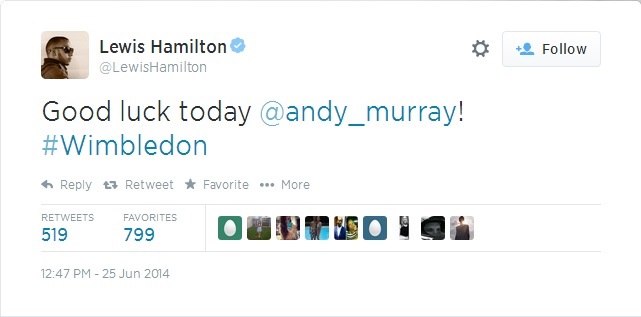 3 – Maria Sharapova (-1).
In London, Maria has a reputation to keep. So when she arrived in the city , she wanted to make a splash. To do this, nothing better than a big car and a driver. But not just any driver: former F1 driver Mark Webber.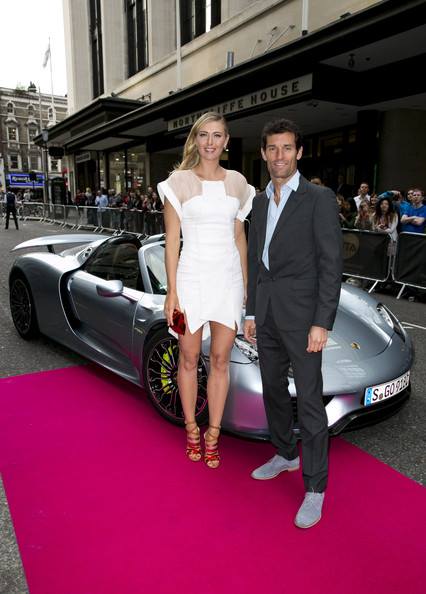 And then once on the red carpet, she takes her legs out, smiles and uses her doe's eyes to calm everyone.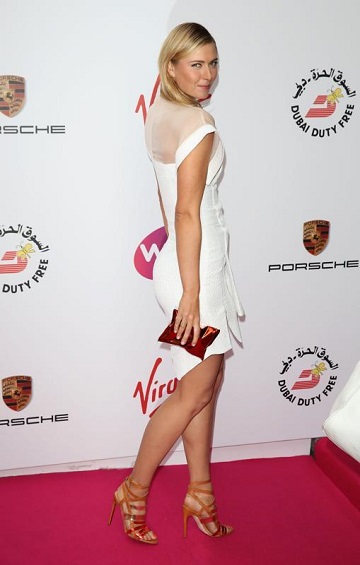 4 – Roger Federer (+1).
When Roger arrives at Wimbledon, it's always a special moment for him. "The history and tradition of Wimbledon is truly special," he posted on his Facebook page, commenting on the Grand Slam's prize list. On the other hand, his own name appears seven times on it.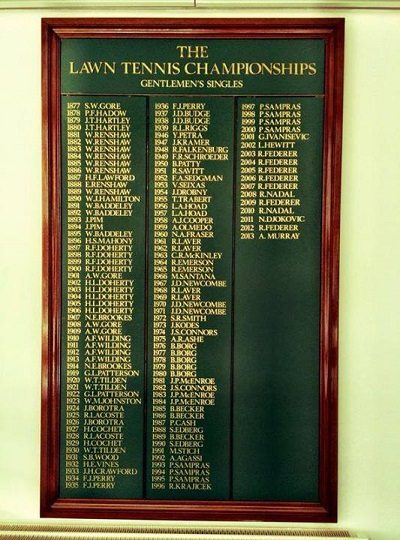 5– Novak Djokovic (-1).
Even if his defeat at Roland Garros hasn't been completely forgotten yet, the Serb is moving on. In any case, he's keeping an open mind. And his fitness, too.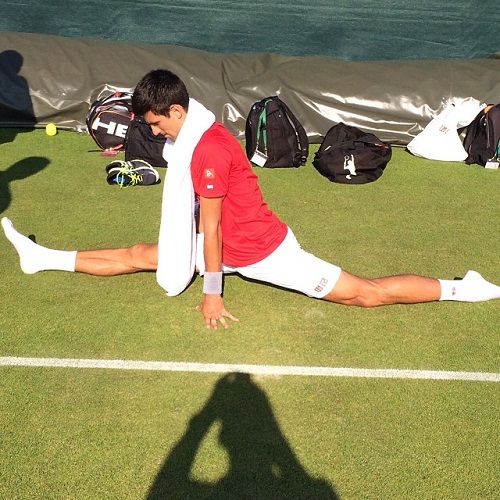 Besides, during his first days at Wimbledon, the Serb hasn't missed anything from the World Cup. He even became a Greece fan, qualified at the last minute against Ivory Coast. Obviously, the Djoker liked it.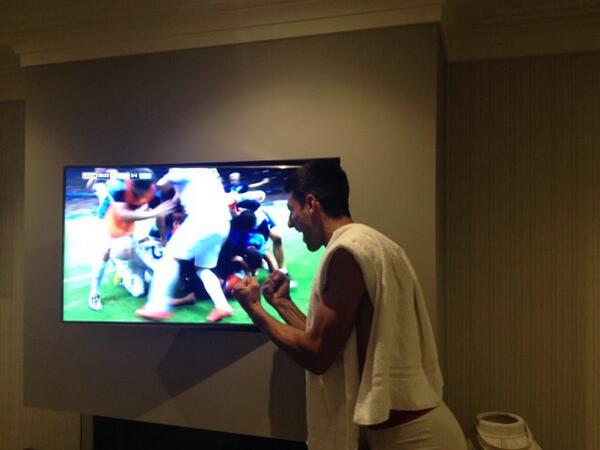 6 – Serena Williams (/).
Serena Williams is over thirty, and yet she sleeps with the lights on and a little monkey pal. Yes... Proof.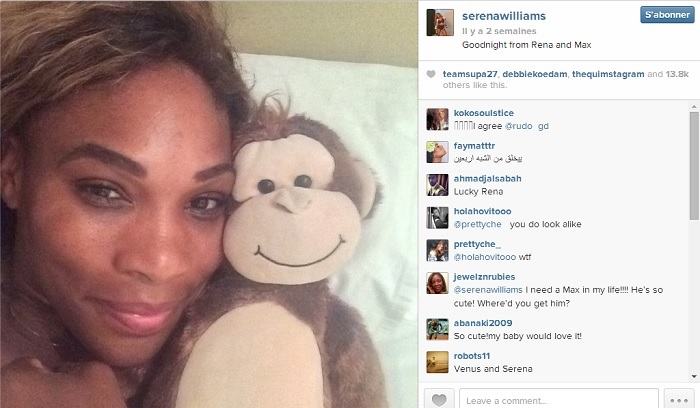 However , she made her "No. 1 fan" happy. At the same time, it was hard to miss her during her first match against Chanelle Scheepers, easily beaten in the end (6-1, 6-1).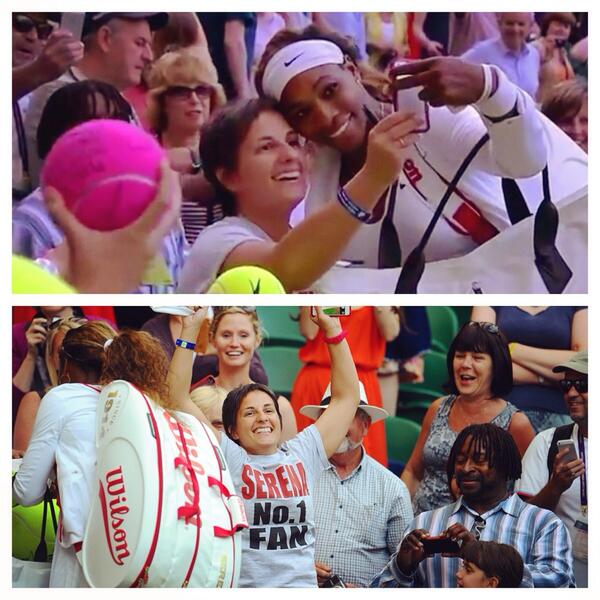 7 – Eugenie Bouchard (+1).
When the Canadian arrived in London, she wanted to train on grass properly. Impossible.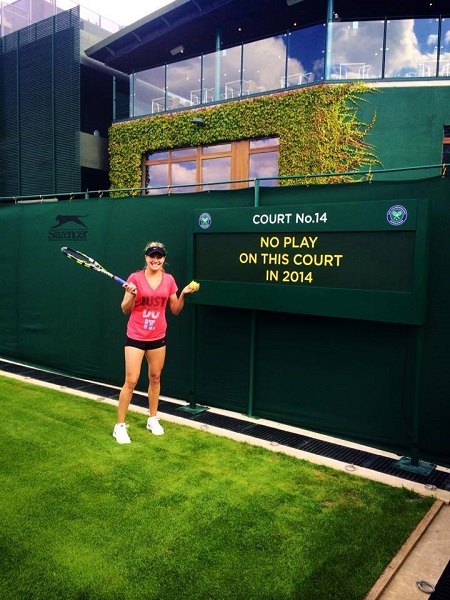 So she changed activity and played a little bowling as in "The Big Lebowski." But to no avail, bowling, wasn't her thing either.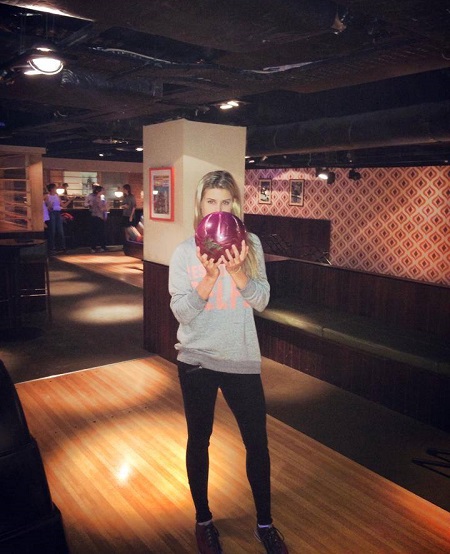 Morality, she rented a beautiful dress, two to three makeup retouch and the young Canadian was ready for the big party reserved for female players.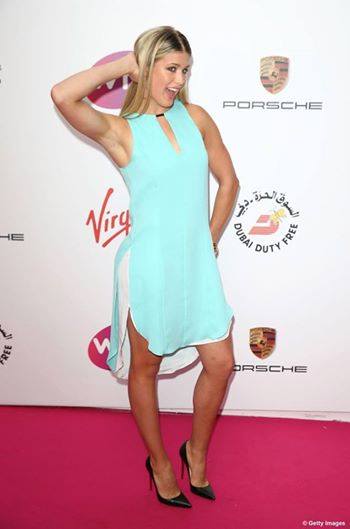 And it seems that it was the right move as she spent a week without a hitch, winning in the process her place in the third round.
8 - Benoit Paire (NE).
Benoit Paire is back again. Shinning off the court for his sincerity. While the logistics of Wimbledon made ​​him miss his flight, the player describes his difficult night at the airport with a photo and a little comment.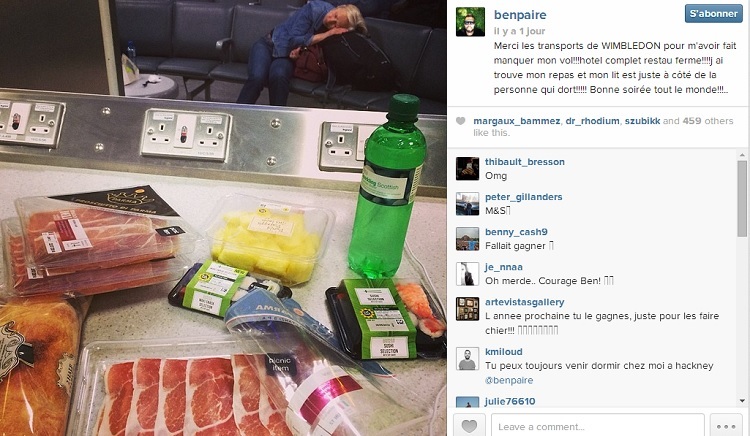 At the same time, it makes it a perfect excuse to explain his elimination in the first round by the Czech Lukas Rosol.
9 – Jelena Jankovic (+1).
When a Serbian player meets a Serbian tennis legend, what happens? A picture. A selfie enthusiast, Jelena captured the eternal smile of Monica Seles.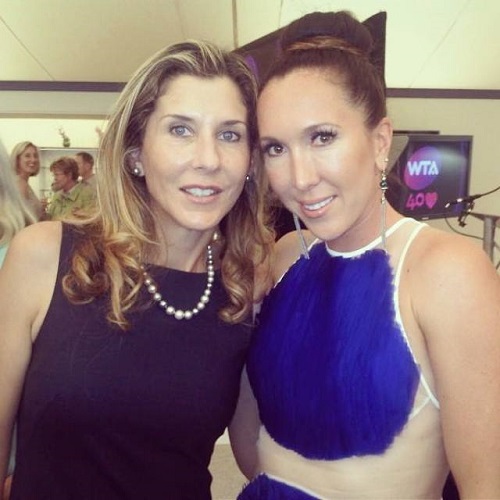 The Serbian connection allows her to win a place in the ranking even though her tournament is failure. Indeed, the player seeded No. 7 was sharply beaten by the Estonian Kaia Kanepi in straight sets (6-2, 6-3) . How sad.
10 – Grigor Dimitrov (-1).
You can be in a relationship with Maria Sharapova, be sponsored by Nike and receive awkward slippers from your sponsor.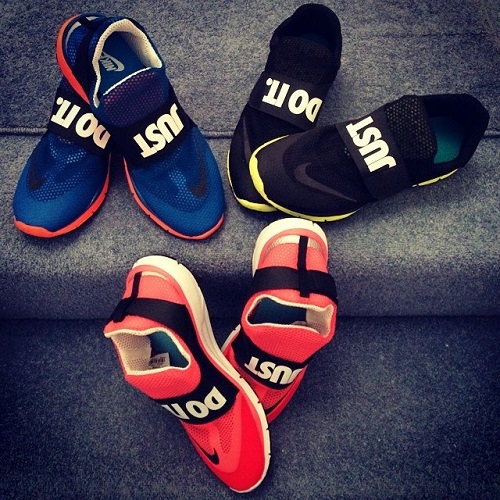 Hard life…
11 – Caroline Wozniacki (/).
Since she broke up with Rory McIlroy, the Dane has been taking advantage of her celibacy. Thus, after a short week of holiday in Miami with Serena Williams, the player went straight for a typical Wimbledon's pleasure upon arriving in London.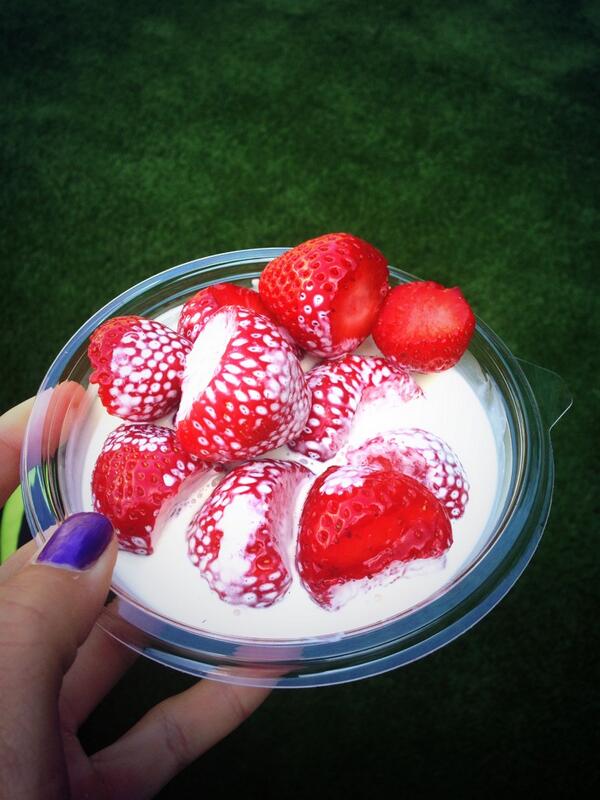 But her real pleasure was Niall Horan candy, a member of One Direction met in the aisles of Wimbledon for a one-on-one with a lot of white teeth.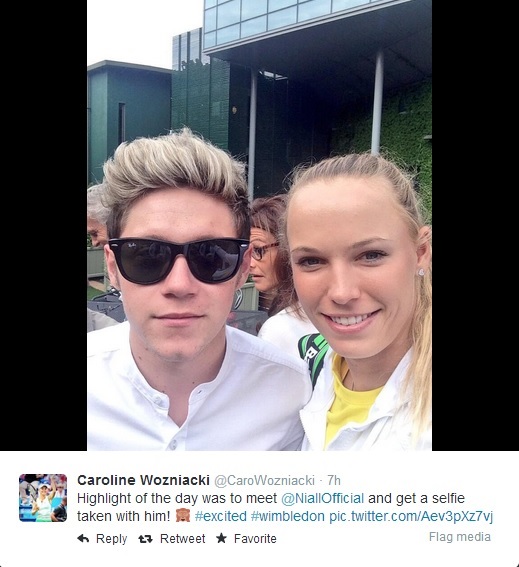 12 – Kristina Mladenovic (+12).
Kristina killed the selfie game. Yes, she posed with Shaquille O'Neal, five times NBA champion and best point guard in the history of basketball and who was there at the start of Wimbledon.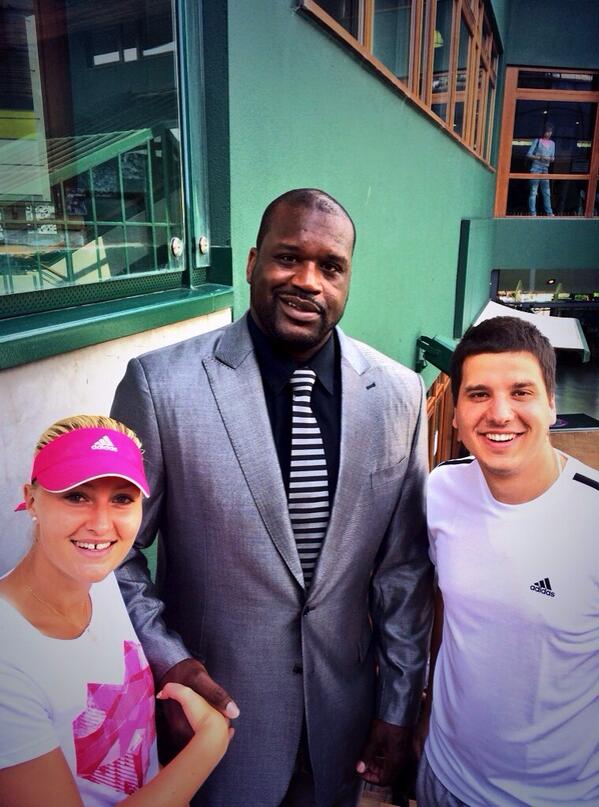 Yes, he's great. Really, really great. And her rise in the ranking is proportional for the Serbian player. Inevitably.
13 – Agnieszka Radwanska (+2).
No time to waste with a racquet for the Pole. At the moment, it's rather high heels and glam nights in London.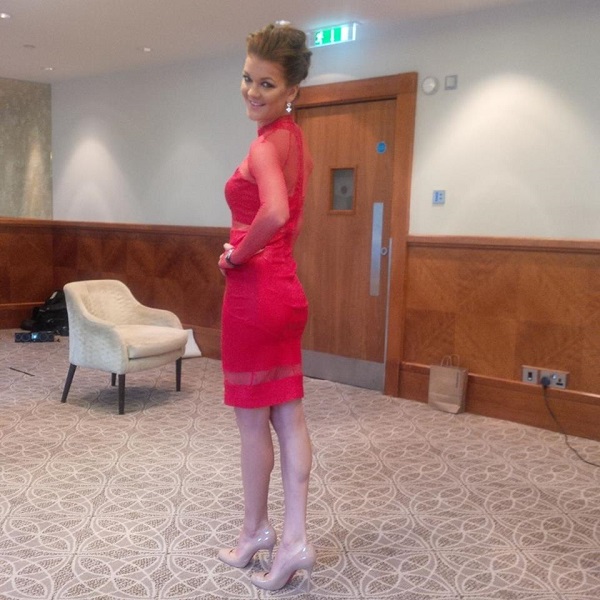 Or a commercial for Lexus. Always with high heels.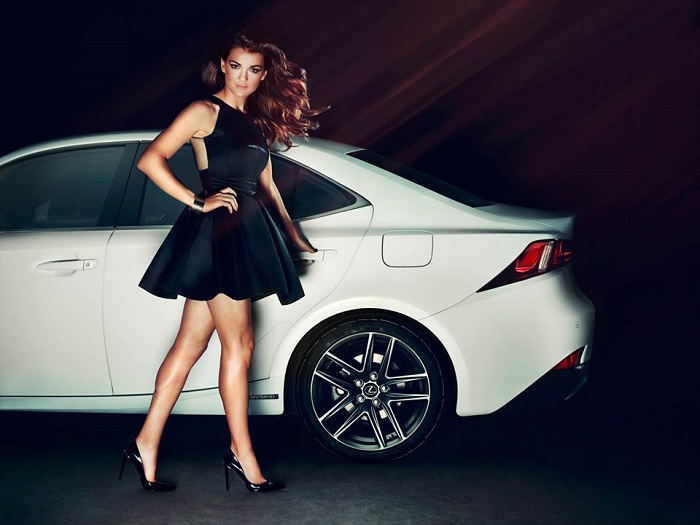 14 – Tomas Berdych (NE).
The Czech returns to our ranking. Often funny and relevant on Twitter, he's sleeping in the Wimbledon's treatment table with fellow Stepanek.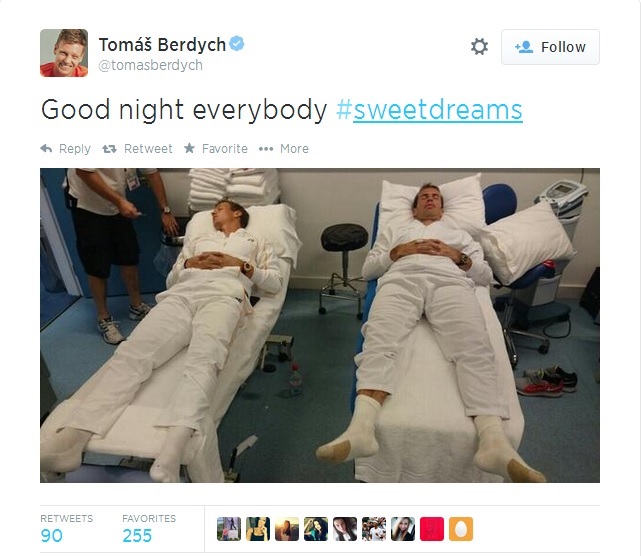 Incidentally, this week, he also posed nude with a racquet and trunks...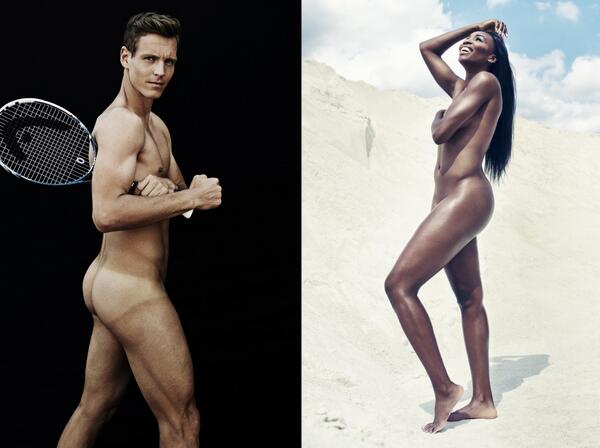 15 – Fabio Fognini (+1).
Fabio is Italian. And like every Italian he's a football fan. So when Uruguay eliminates his country, the man is a sore loser. And the victim is called Luis Suarez, the South American striker guilty of biting the shoulder of an Italian player.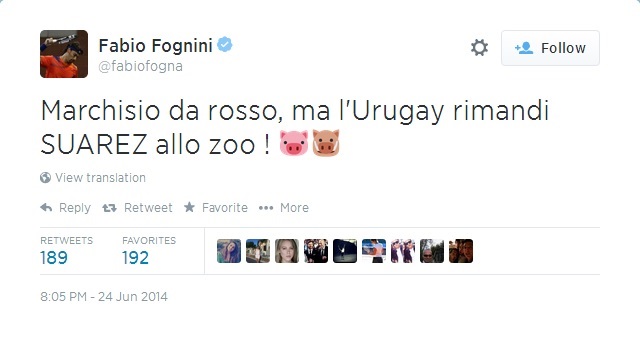 Fabio just wants to send him to the zoo.
16 – Ernests Gulbis (-2).
Beaten in the second round of Wimbledon, the Latvian insisted to set the record straight immediately after his defeat on this story of prize-money lost gambling after Roland Garros.
« That's bullshit, he said. Of course I went to play blackjack. They asked me how much I lost and I said: 'A lot.' I was joking. The next day in Latvia they say I lost all my winnings. Maybe I'm a little crazy but I'm not stupid.»
Not happy, Ernests.
17 – Fernando Verdasco (+1).
The Spaniard hasn't stayed long in Wimbledon since he lost pretty much right away. Regardless, he has better things to do. As the promotion of the upcoming issue of Vogue Mexico in which he poses half naked.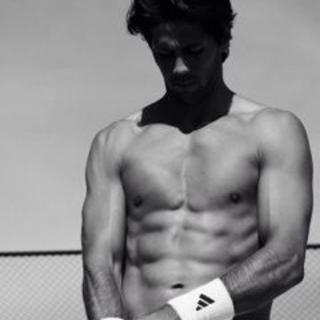 18 – Ana Ivanovic (+1).
Like the others, Ana was at the WTA party. But unlike her colleagues, the Serb was wearing a rather classy maxi dress.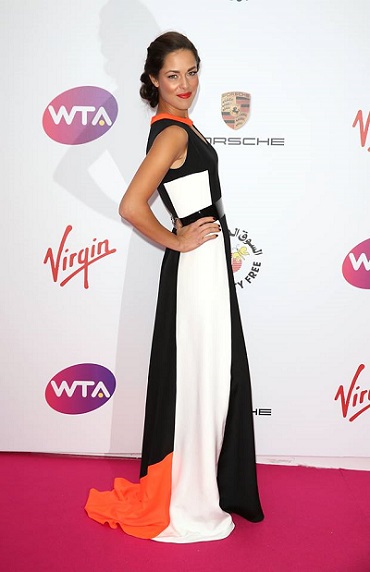 It works, + 1 in the WAT ranking.
19 – Petra Kvitova (+1).
Since Czech Republic isn't qualified for the FIFA World Cup, Petra organized a little World Cup of her own. In the garden of her London home, rented for the occasion.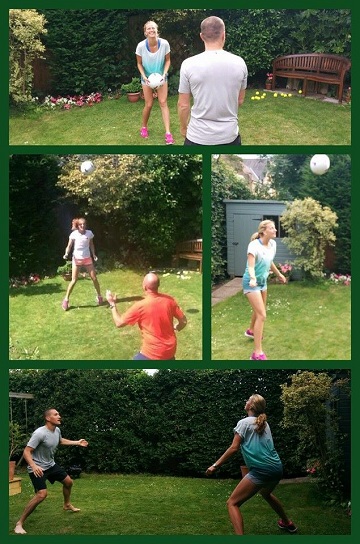 Easy.
20 – Rufus The Hawk (NE).
What an entrance. He's still unknown on the tour but Rufus has done a wonderful start to the tournament . Who is Rufus? The hawk used by the All England Lawn Tennis and Croquet Club to keep pigeons away from their venue.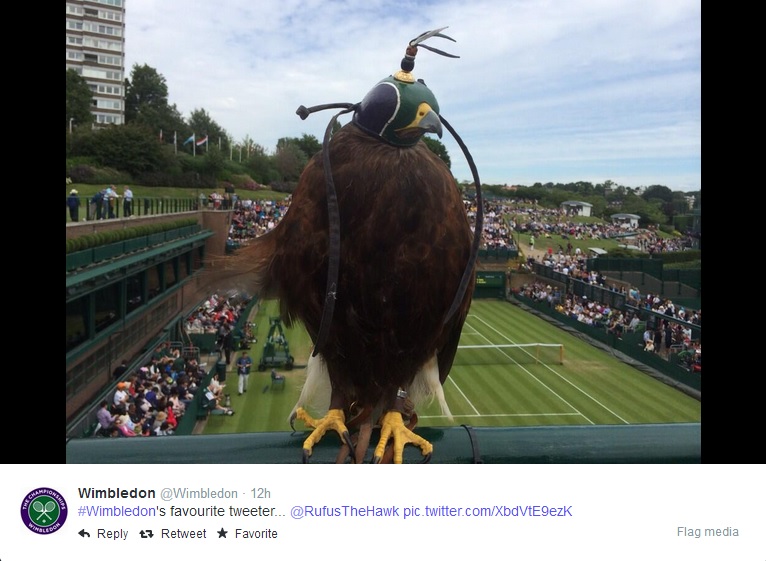 21 – Stanislas Wawrinka (/).
The mayor of his small Swiss village, Saint Barthelemy, wanted to organize a festival in his honour. However, Stan Wawrinka refused, he explained it in The Independent.
"I appreciated the gesture, but it's a bit crazy. When I get home, I just want to be with my family."
In any case, from London, he vibrated when he watched the match between Switzerland and Honduras with Shaqiri's hat trick.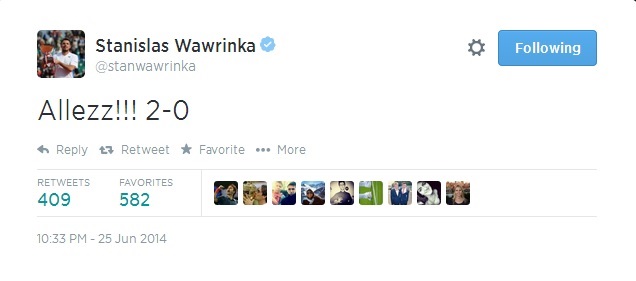 That said, the Swiss is a convenient scapegoat because some of his "friends" seem to find him very funny... Hello Caroline Wozniacki.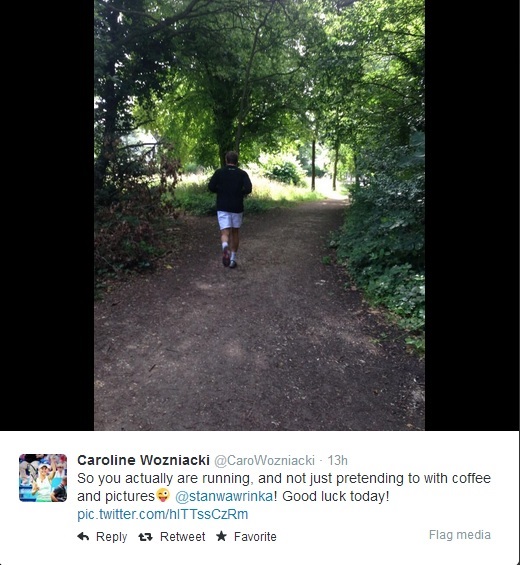 22 – Sabine Lisciki (NE).
Sabine Lisicki, the last Wimbledon finalist, loves London, grass and England. She doesn't try to hide it, too.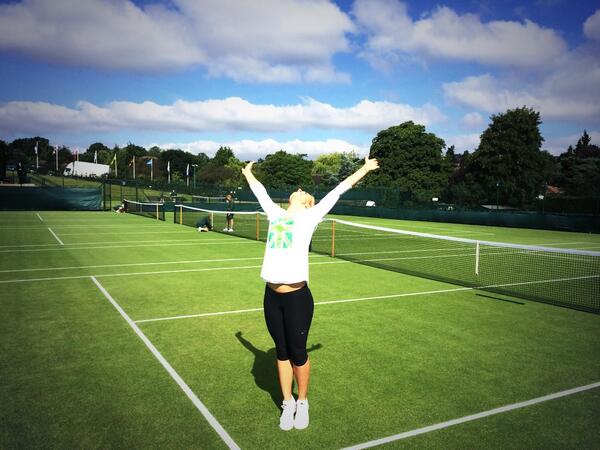 But what she loves the most is to discover the country where she plays. So since she's in the UK, she went to Ascot to see a race. Be careful not to lose too much money - the Ernests Gulbis way.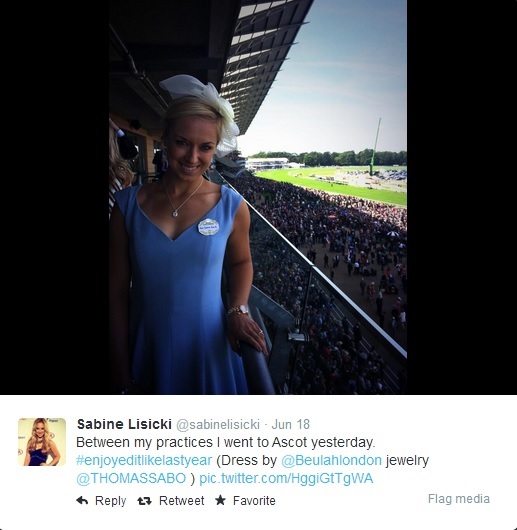 23 – Victoria Azarenka (/).
The Belarusian, who won her first round at Wimbledon, likes to let people know when she's happy. After many physical problems, she finally hopes to see the end of the tunnel.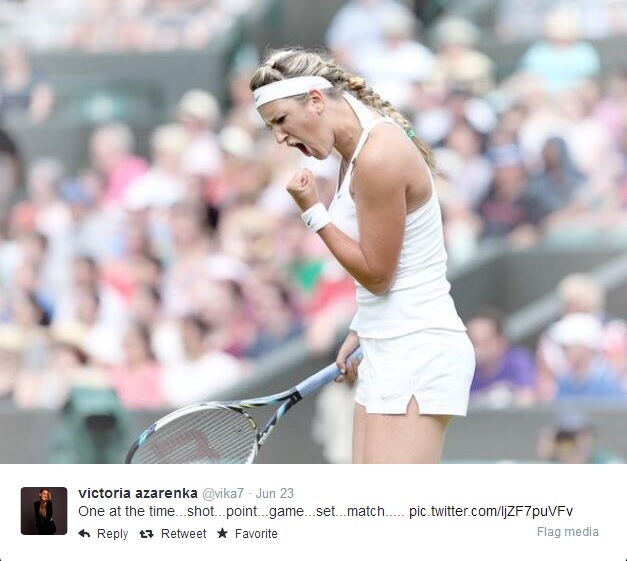 And when Vicka is in a good mood, she could support everyone. Starting with Gael Monfils.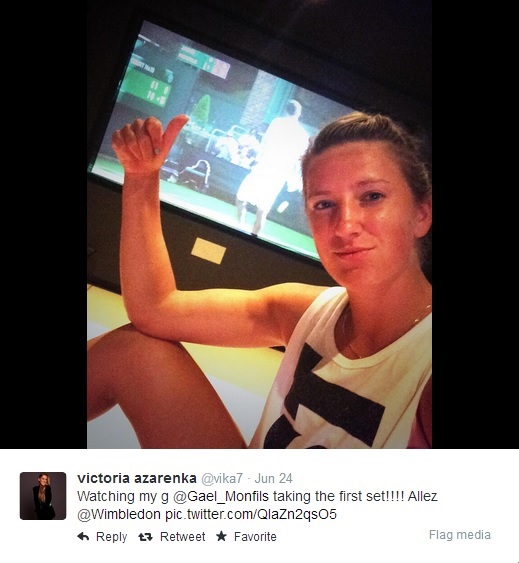 24 - Maria Kirilenko (NE).
The pretty Russian is back in our ranking thanks to the World Cup. Even if the Russian team failed to pass the group stage, they could count on a supporter of choice.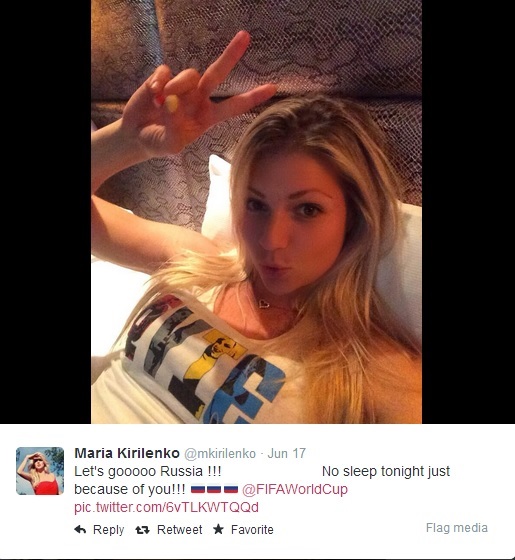 25 – Gaël Monfils (NE).
In his first match at Wimbledon against Jaziri (Victory 7/6, 7/5, 6/4), Monfils was caught by the arbitral patrol. While the Monf was leading 3-2 in the first set, the umpire called him during the change of side and apparently asked him to put a little more enthusiasm or call his physiotherapist if he was really in pain. Monfils replied that he was acting: "I'm okay, I'm just taking advantage of this moment. And then, when you mess about it disrupts the opponent who can start to play badly in turn. You know, I'm sneaky."
Out:
Dustin Brown, Milos Raonic, Na Li, Simona Halep, Dominika Cibulkova
By Mathieu Faure