Has Djokovic lost his world number one place in the WAT ranking to the king of poker Rafael Nadal or Mickey Mouse's best friend Roger Federer? To find out, read the tennis ranking where results alone are not enough.
The WTA and ATP races have been merged to produce a single ranking. Men and women are mixed and results alone are no longer enough. Thus, a good picture, a punch line, a joke, a great shot or a bit of flesh can all win places. Or lose some. Tennis is global. And this week, Novak Djokovic is yet again world number 1. But then, he befriended a reptile. Is that okay with you?
1 - Novak Djokovic (/).
After his success at the BNP Paribas Open, all is well for the Serb, who's currently in Miami, and takes advantage of being in Florida to try golf in the wild. With his friend Viktor Troicki, Nole was lucky enough to meet an iguana on the green. Classic. A picture was in order.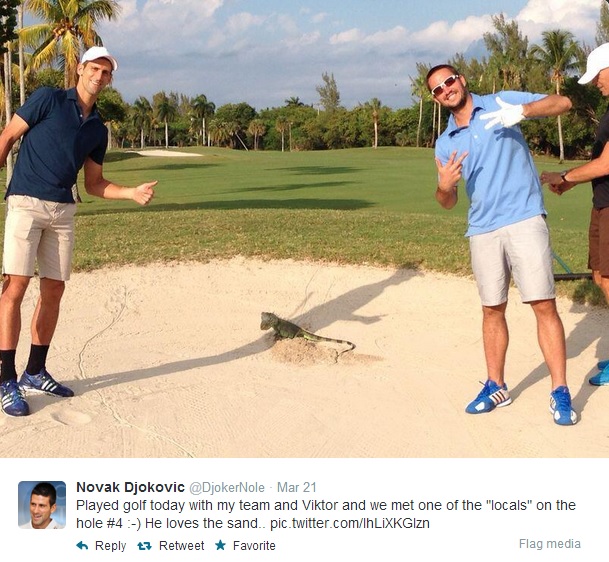 Novak even took the time, between two exchanges, to go watch a NBA game of the Miami Heat. Before stopping in Florida, Djokovic also passed by Google campus in California where he made a small demonstration of virtual tennis and tested the search engine's 3D glasses. Such a showman. His position as world number 1 is therefore more than deserved.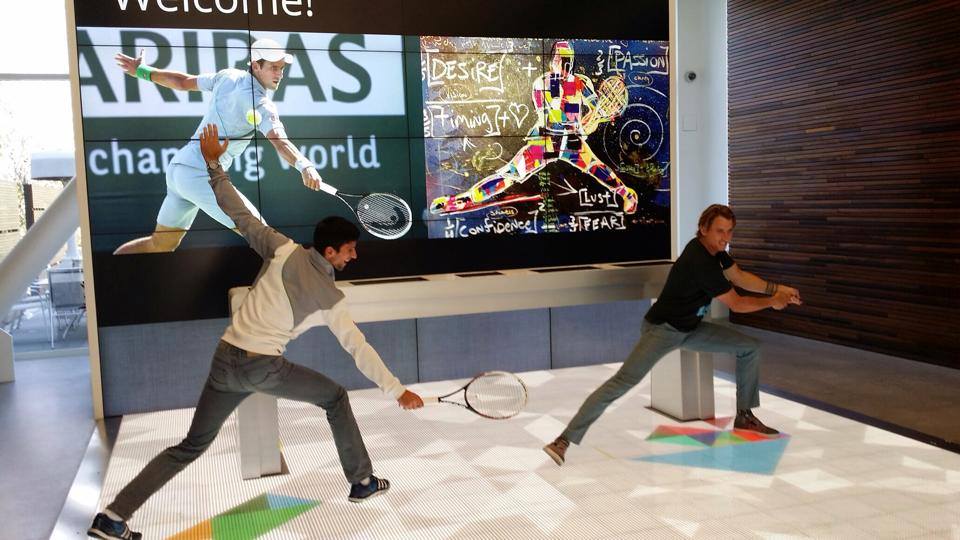 2 - Rafael Nadal (/).
Rafael Nadal is waiting for his beloved clay season to start. In the meantime, he keeps busy as he can. Also in Miami for the tournament- where he defeated Lleyton Hewitt - the Spaniard has mostly been seen on the web. With the Canadian Daniel Negreanu, professional poker player, he played a match "Rafael Nadal Vs. The World" organized by their common sponsor PokerStars. Tactician and good bluffer, Nadal won with a pair of queens.
3 - Roger Federer (+1).
Fit as ever, Federer had to be in Miami. For the tournament first, but above all for tourism. As a good European, Roger began with Disney World. He was like a little child with Mickey and Minnie.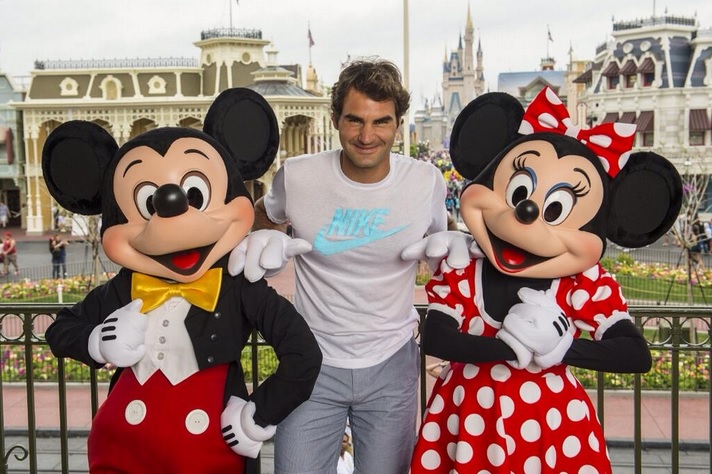 At the same time, and with the help of Photoshop, the Twitter account @TennisLegende has made a beautiful photomontage of the Swiss with Rod Laver. Legendary.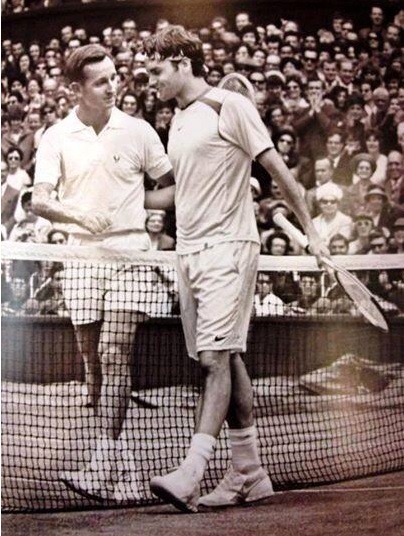 Being photographed in the same week with Mickey and Rod Laver, well worth a place in the rankings, right?
4 - Serena Williams (-1).
The best female player in the world continues to lose places. Yet she gives everything. In Miami too, Serena enjoyed some relaxing time with Pat Cash. Easy.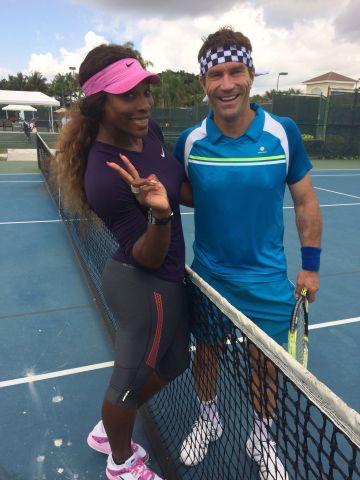 But above all, the American has finally talked of her exceptional physical predispositions. She admitted that she could have been a footballer. Better, she thinks that she would have been quarterback. "I would have been a great quarterback or line-backer."
5 - Agnieszka Radwanska (/).
We knew that the Polish was a foodie, she regularly poses with cakes on social networks. But then to be sponsored by the Cheesecake Factory... Free cakes every week! Yeah. Careful with the diet though. It has already cost her a title at the BNP Paribas Masters.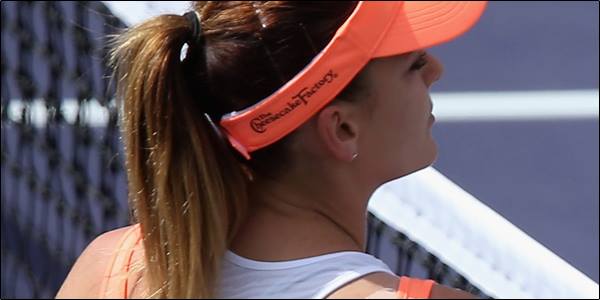 6 - Stanislas Wawrinka (/).
In Miami, the Swiss wants to make amends for his terrible elimination in California. Logically, he's having a great first week. Even fans can come and take selfies with him outside the courts. Sweaty hottie…

7 - Na Li (+3).
The Chinese prefers to be talked about racquet in hand than outside the courts. So we were very surprised to see her enjoy an aesthetic madness with this nail polish… that made her win three places. Outright. To encourage her to continue in this direction.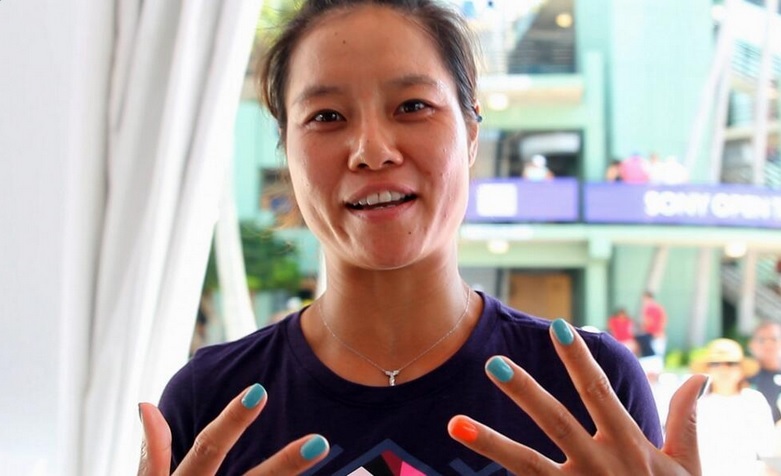 8 - David Ferrer (/).
Taking it easy in Florida, the Spanish player took advantage of the fine weather to try the Padel, a sport inspired by tennis, squash and Basque pelota. Ideal to work his reflexes.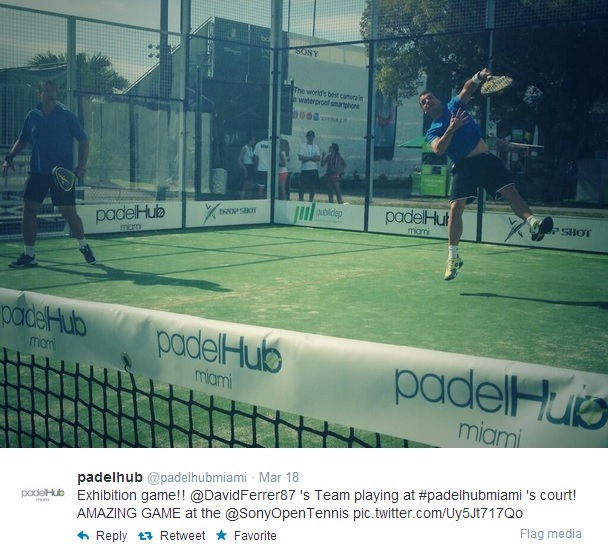 9 - Andy Murray (-2).
After two seasons of rather successful collaboration (an Olympic gold medal and two Grand Slams), Ivan Lendl and Andy Murray have called it a day. It's the player who announced the surprising news on his official website. And if the statement suggests a "mutual agreement", Lendl seems to be the one who made this decision to concentrate on "personal projects." Sad news for the Briton who's having a very complicated year 2014. He did not need that...
10 - Tomas Berdych (+1).
The Czech does the job in Miami. He's training. A lot. A little too much even according to this picture. The man ends up carbonised. Heeey, his Feet are on fire.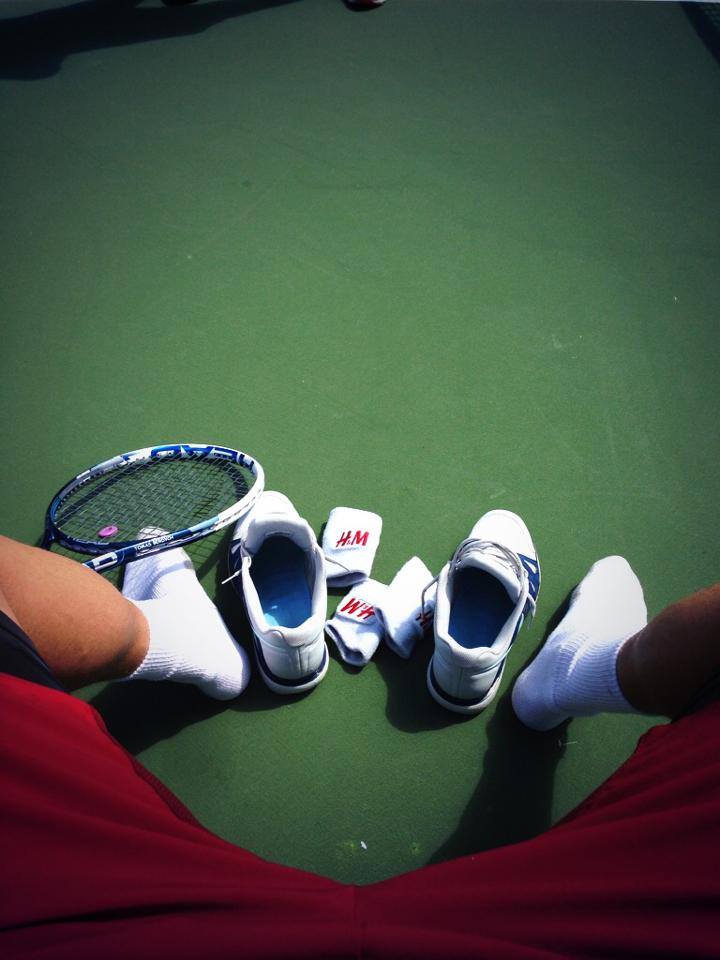 11 - Richard Gasquet (+1).
He might be discreet, but the French has been very successful so far in Miami. And as it's hot, he's showing some flesh while training with Tsonga. Enjoy ladies.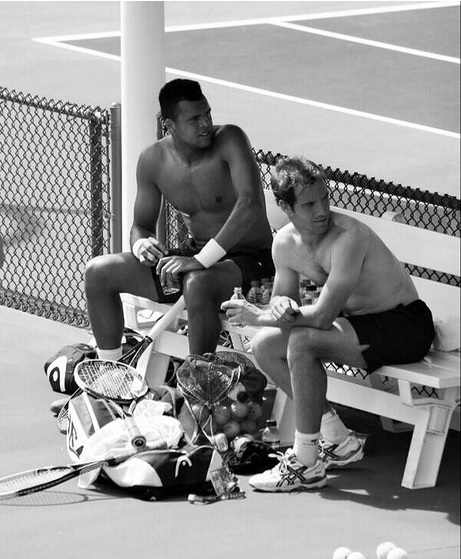 12 - Grigor Dimitrov (+1).
The Bulgarian player is making art with his girlfriend. Some girl called Maria Sharapova. Where's the eye of the man?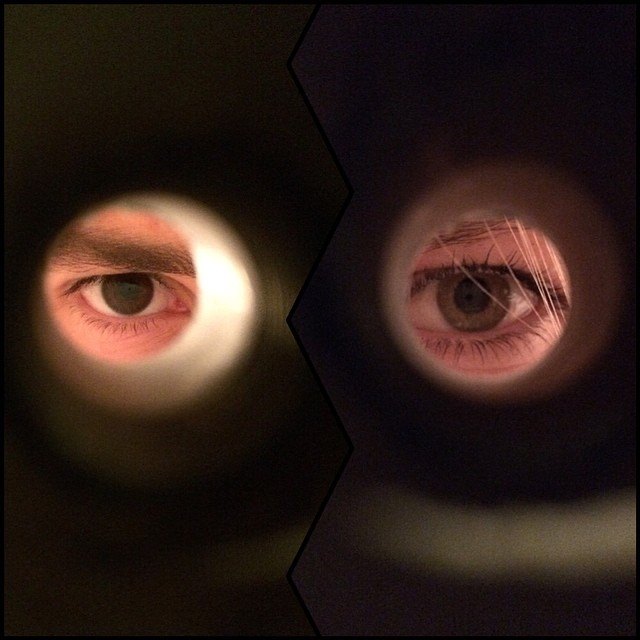 13 - Milos Raonic (+1).
The Canadian likes to hit heavy services on the courts but also on Twitter. In Key Biscayne, he had dinner with LeBron James, the local star of the Miami Heat. The big Milos is like a child.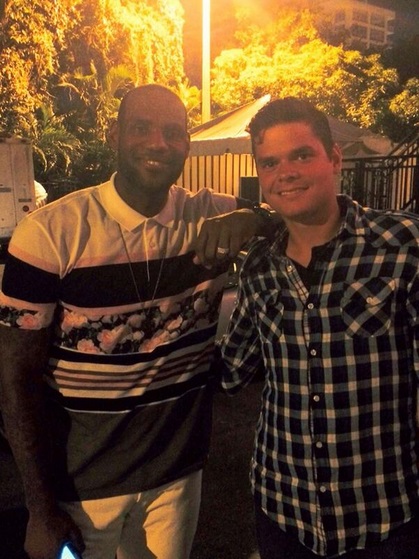 14 - Juan Martin Del Potro (-5).
Bad year for the Argentine. Not in Miami, his left wrist will force him to forfeit the rest of the season. It's the second time in his career after 2010 where he suffered a right wrist injury. Bad luck.
15 - Maria Sharapova (1).
Always in trouble this season, the former world number one needed three hours to get rid of the Czech Lucie Safarova (6-4, 6-7 [7/9], 6-2) and has to fight to get her crown back. Meanwhile, she's definitely the queen at home. Especially with her four-footed friend.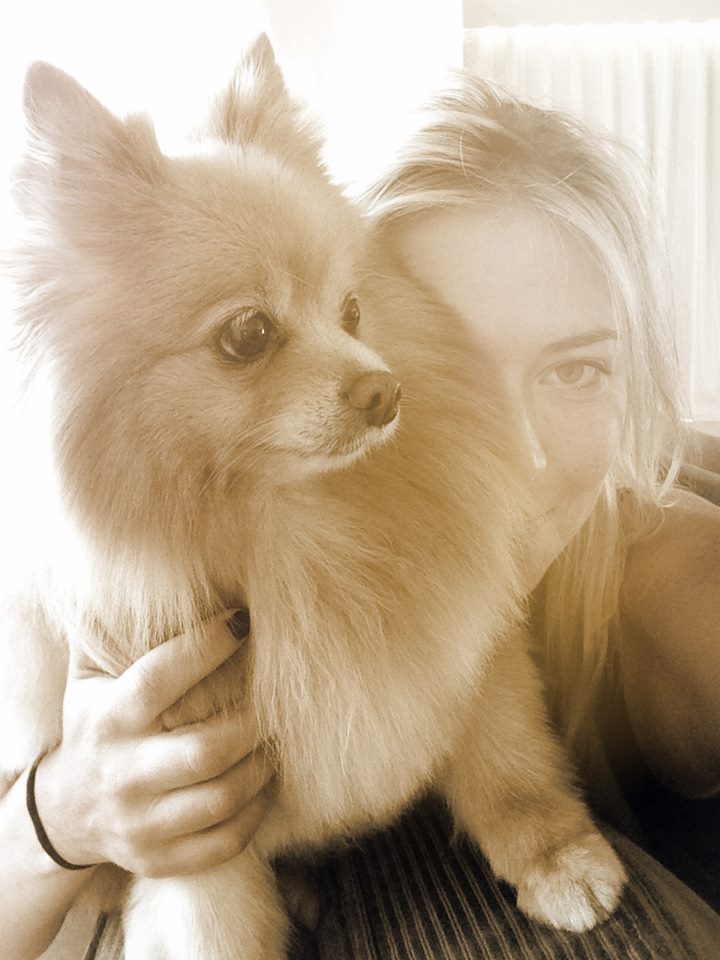 16 - Jo-Wilfried Tsonga (+1).
The French gained a place thanks to his sex appeal. No need to investigate, he said it himself: "At Indian Wells, at the Hotel Esmeralda, where we stay, it's amazing, I'm always collared by 55 or 60 years old women! This place is famous for this. Those pensioners who come, drink and hit on young guys!" The story doesn't say whether Jo succumbed or not to the charms of Florida.
17 - Dominika Cibulkova (+1).
In tennis tournaments, there are always nice little parties. The opportunity for Dominika Cibulkova to try on a dress, "I was afraid to be a little overdressed. But I think it suits me well. I bought it at home (editor's note: in Slovakia), but this dress actually comes from the U.S." In any case, we had to reward her boldness. Remember that the player has her own clothing line in favour of her charity. Nice gesture. Nice legs.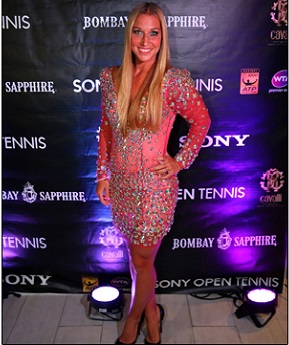 18 - John Isner (+1).
WARNING: RECORD. Also in Miami, the American became the best player in the history of ATP for his winning percentage in the tiebreak. Since he's a professional, the player shows a record of 212 victories for 114 losses in tiebreak. The best ever. Boom.
19 - Tommy Haas (-4).
The German was forced to withdraw in Miami due to a shoulder injury. As a man living with his time, he explained it to his fans on his Facebook page.
20 - Victoria Azarenka (/).
The former best player in the world is struggling to regain her level. In the meantime, she teaches fashion via Skype. Is she already thinking of her after-tennis life?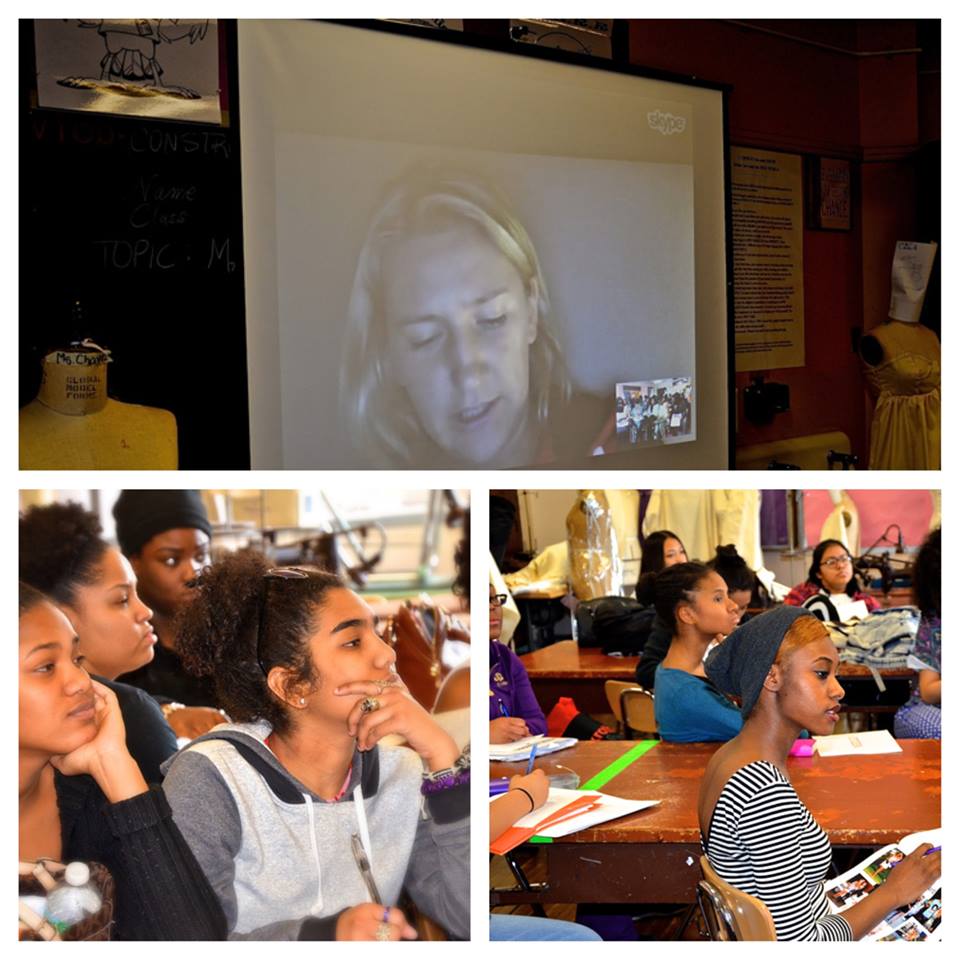 21 - Eugenie Bouchard (CAN).
The 20 years old Canadian made ​​a big splash this week. The reason? She went to a Miley Cyrus concert. And she was in the front row! When can we hope for some twerk on a tennis court?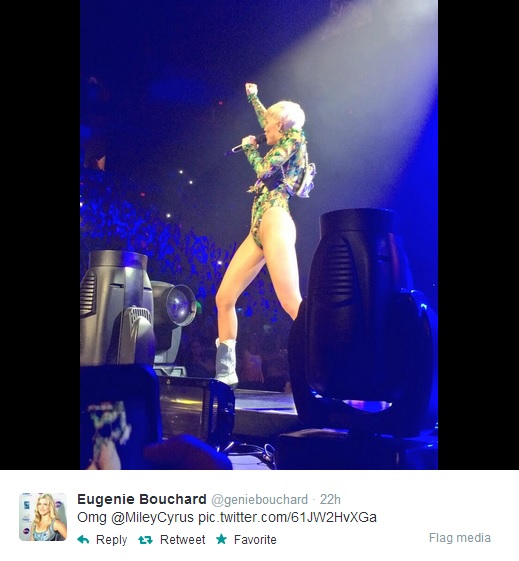 22 - Tommy Robredo (NE).
The Spaniard has changed sports for a TV show. He tried table tennis. To get back in the spotlights. At least a little.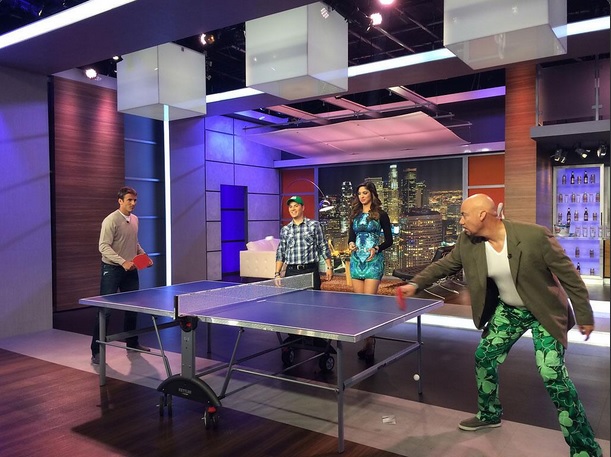 23 - Alizé Cornet (NE).
The French starts to get her bearings amongst the greats. Especially in Key Biscayne, a tournament she loves very much. And now we know why. Another love story... "In 2008, in Miami, I became a fan of Mario Ancic. I went to all his games, I was like crazy about him. He played really well at the time. I identified with him so much that I won everything in Amelia Island and Charleston in the aftermath. I even copied his routine, his facial expressions, I encouraged myself like him. A real teenager...! I walked like him on the court, I was thinking about him, and it gave me courage. I have never spoken to him, but I think he suspected something... It was fun, my mother keeps reminding me about this story!"
24 - Ana Ivanovic (/).
Nothing new for Ana Ivanovic except for this little fishing trip with dolphins on the sidelines of the Miami tournament. An animal lover.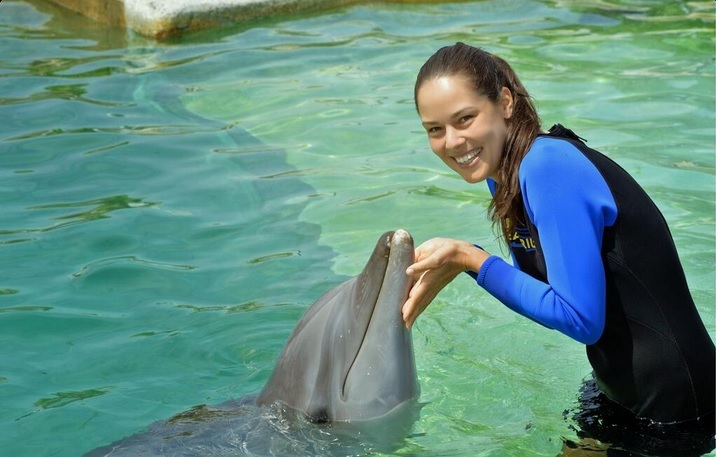 25 - Jelena Jankovic (NE).
Kudos to the sincerity of the Serb who no longer puts on makeup before her matches. She even gave some beauty tips for the young ladies: "actually, I no longer put makeup on when I go on the court. This is something that people don't know. I think it comes with age and maturity. I no longer worry about how I look. I just love to be real. My two essentials on the courts are hair spray and sunscreen!"
Out:
Elena Vesnina, Flavia Pennetta, Benoît Paire, Simona Halep.
By Mathieu Faure