The WTA and ATP race have merged to give rise to a single classification: the WAT. Men and women are mixed and results alone are no longer enough. Tweets, pictures, punch lines also count. And that's how Nadal lost his crown.
Because tennis, it's not only the ATP or WTA rankings, a flat serve or a number of break points saved, but because it's also far-fetched shots, broken racquets, off-the-wall interviews, great punchlines, a fashion shoot and funny tweets, at We Are Tennis, we took the ATP and WTA rankings, we merged them and imagined a mixed ranking : the "WAT". Weekly and guaranteed 100% bad faith, it will take into account athletic performances, of course, but more importantly what will happen off the court. Because at the end of the day, who remembers the quality of Anna Kournikova's backhand ?
1 - Novak Djokovic (+1).
The Serb wasn't on the courts this week but rises above the tennis world in a wind tunnel. Inevitably, he left his second place to Rafael Nadal and seizes the throne. He's above mere mortals. His defeat in the semi-finals of Dubai to Federer? Already history.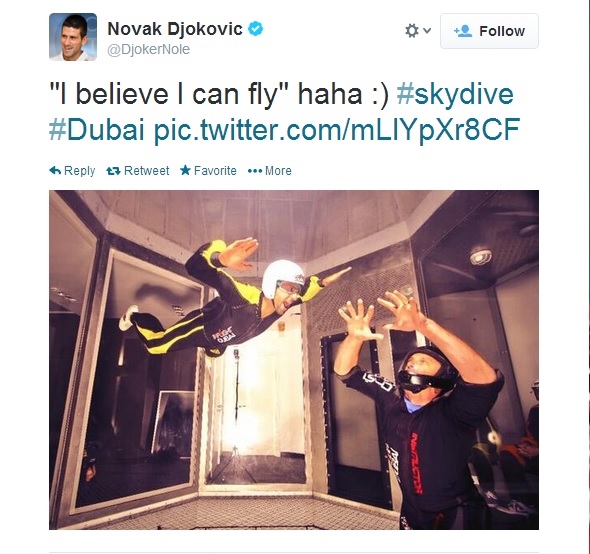 2 - Rafael Nadal (-1).
After having been caught by the patrol checking out a ball girl last week, the Spaniard went back to work in Cancun. Under a scorchio since he played shirtless.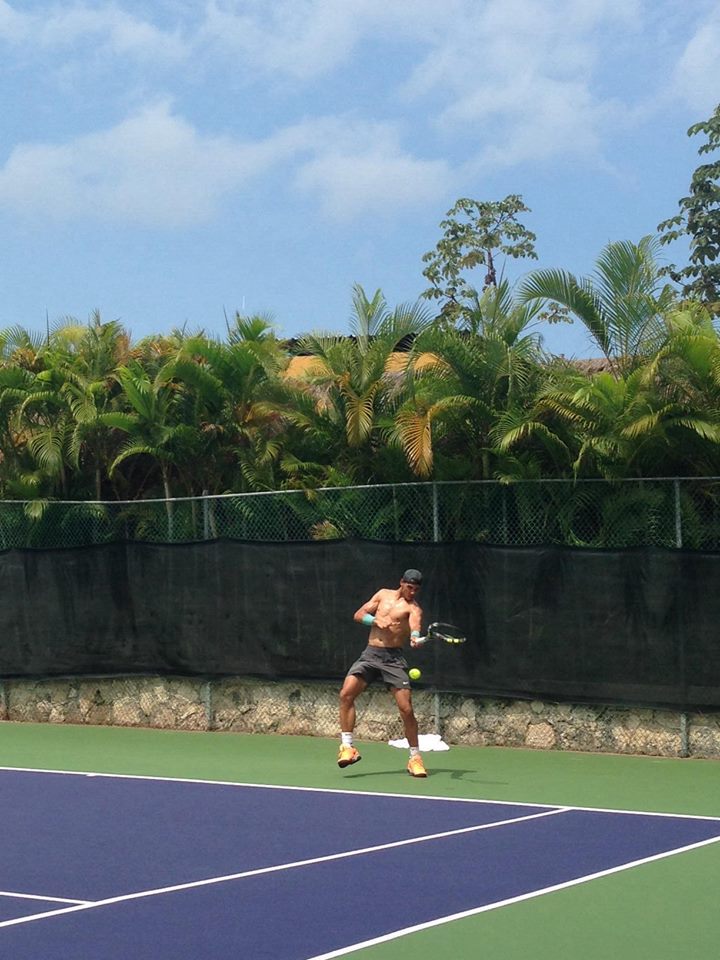 And then the Iberian still took the time, along with many other top players of the tour, to support Ukraine in a short video posted by Alexandr Dolgopolov.
3 - Serena Williams (-2).
The former world number one is losing two places with this new ranking. Although her sports season seems rather relaxing for now (she has just been defeated by Cornet in Dubai), she takes advantage of her holiday to spend evenings in Long Beach with Snoop Dogg.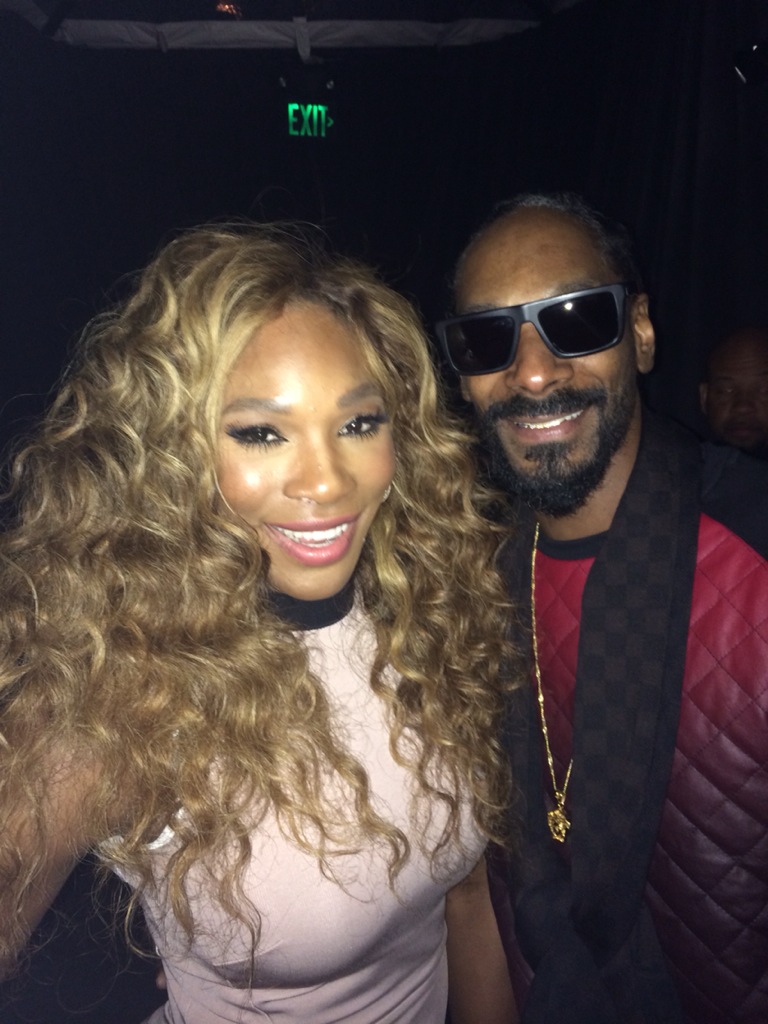 4 - Stanislas Wawrinka (-1).
No tournament for the winner of the Australian Open this week. Just a little warm up at home in Switzerland, and an appearance with Fabio Fognini at the Milan Fashion Week. That's also the new life of Grand Slam winner.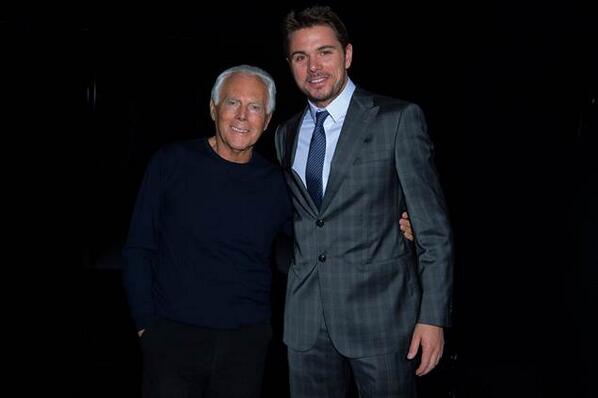 5 - Agnieszka Radwanska (-2).
The Polish player binges on her local Donuts after her training: the pączki (pronounced "ponch-kee"). A foodie.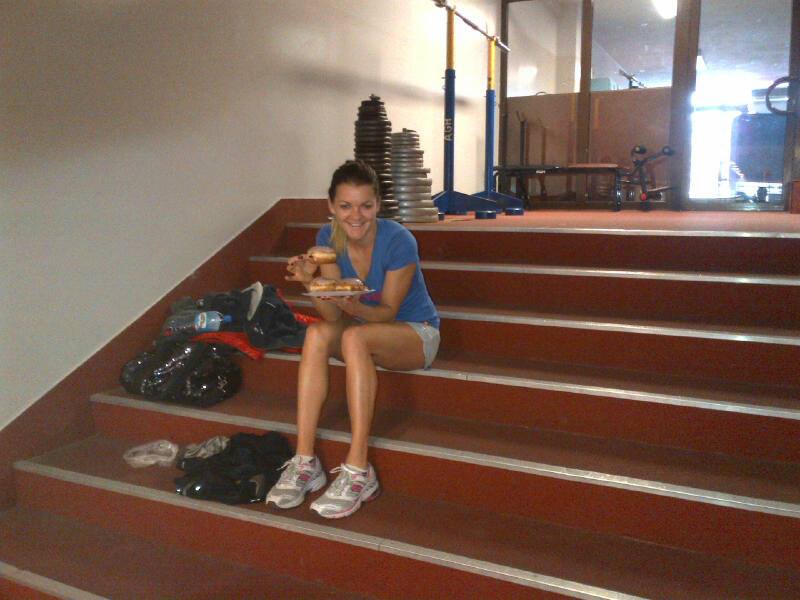 6 - Roger Federer (2).
No, Roger is not dead. By defeating Berdych in Dubai, the Swiss won the 78th trophy of his career, overtaking John McEnroe in the process. Only Jimmy Connors (109) and Ivan Lendl (94) did better. At 32, he is still alive.
7 - David Ferrer (-3).
Forfeit in the quarterfinals in Acapulco, the Spanish player is on the loose.
8 - Juan Martin Del Potro (-3).
He hits rock bottom because of his wrist injury. Forced to abandon in the quarterfinals in Dubai. He even spoke about his misfortunes in a press conference. Not a problem, the Argentine starred in an advertisement for Fly Emirates, while he was in the area. Even if it doesn't help him in the standings, the sponsored man of the week, it's him.
9 - Tomas Berdych (-3).
Defeated by Federer in Dubai, the Czech took a tumble throughout the match. Worse, he had to withdraw for the Davis Cup by BNP Paribas against Japan. Too bad.
10 - Richard Gasquet (-1).
A photo shoot for his equipment manufacturer and... well that's it. Oh - hello routine.
11 - Andy Murray (-4).
The Scots doesn't like 2014. He got crushed by Dimitrov in the semifinals of Acapulco. To get over it, he can at least be proud of having been involved in the most beautiful point of the week
with the Bulgarian.
12 - Jo-Wilfried Tsonga (-2).
The French might not be on the courts but he's already preparing his future. With 70 other players and former glories of the tour (Pete Sampras and Andre Agassi in particular), he agreed to participate in the International Tennis Premier League. An All-Star tournament in Asia. If the project works out, it could be extremely rewarding for the players. Nadal, for example, might well be given up to one million dollars (730,000 euros) per night. Easy.
13 - Na Li (-11).
What a nightmare. Li Na, yet the best player at beginning of the year, was beaten in Doha by Czech Petra Cetkovska (7-6, 2-6, 6-4), World 134th. Quite a slap in the face.
14 - Victoria Azarenka (-10).
The life and soul of the women's tour has provided some LOL. While she was quietly attending a NBA game of the Los Angeles Clippers, the girlfriend of RedFoo might have encouraged the players a little too loud. She was told that she was talking a lot. Moral of the story, she posted a picture of her with tape on her mouth on Instagram.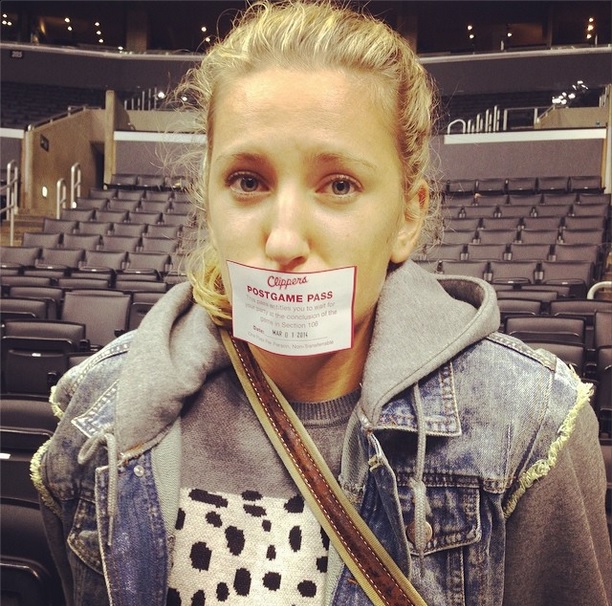 15 - Milos Raonic (-4).
Dimitrov is stealing his thunder in the "talented player born after 1990" category. Dirty trick.
16 - Grigor Dimitrov (+6).
The new phenomenon of the tennis world. Not only did the Bulgarian managed to catch Maria Sharapova, he also emerged as the new boss of the men's tour. Winner in Acapulco, he took this opportunity to exchange a few balls with Eugenie Bouchard on a floating court...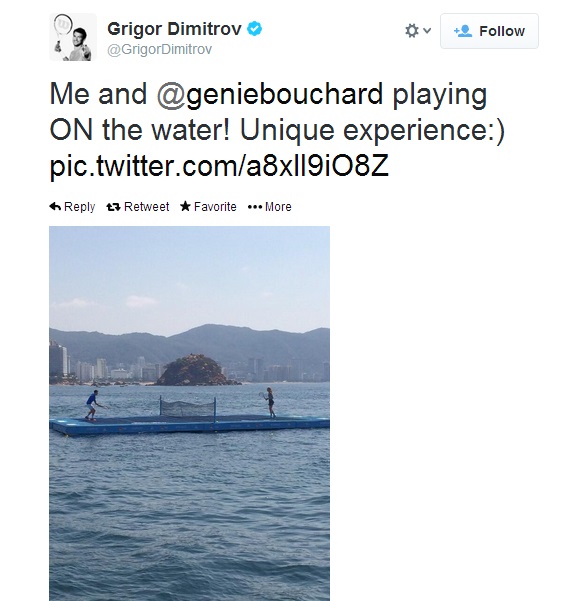 17 - Tommy Haas (-5).
A little stroll in Brazil, a withdrawal then goes away.
18 - Maria Sharapova (-13).
Maria prefers to promote her gummy candies rather than use her racquets. Careful not to end up like Anna Kournikova.
19 - John Isner (-6).
He spent his week hitting great services before losing to Karlovic. Defeat 7/6, 7/6 in Acapulco.
20 - Fabio Fognini (-6).
The Italian was a Giorgio Armani groupie in Milan.
21 - Mikhail Youzhny (-6).
Nothing crazy to report about the Russian after his withdrawal in the quarterfinals in Dubai this week.
22 - Benoit Paire (+6).
The player just passed his driver's license and proved it's possible to eat hazelnut chocolate spread with a toothbrush. It was well worth a nice progression in the standings. Champagne.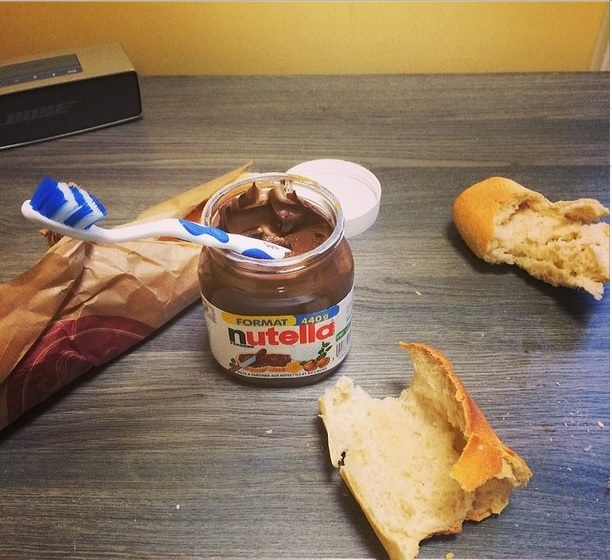 23 - Angelique Kerber (-17).
"Family" time for the German who went on a trip with her sister. Little photomontage at the end. It's cute and it will finish above the fireplace or on the bedside table.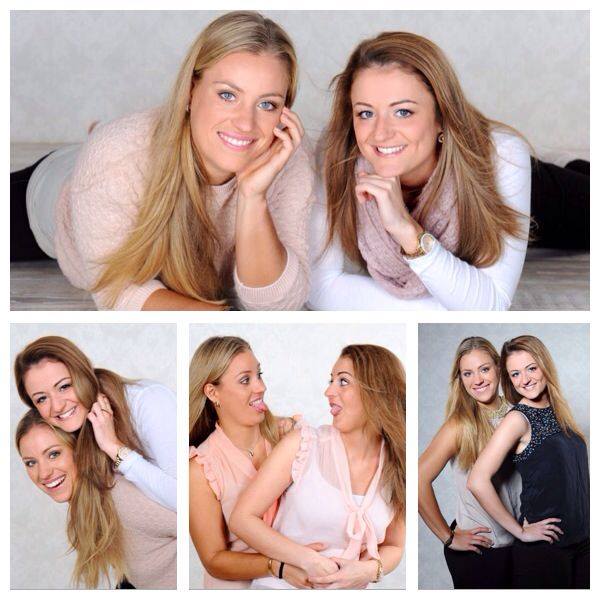 24 - Dominika Cibulkova (-11).
The Slovak didn't come to Mexico for nothing since she won in Acapulco the fourth title of her career. But she is suffering like many others of this new classification.
25 - Eugenie Bouchard (-6).
The Canadian just turned 20. She celebrated it in her hotel room. Sad, despite a few balloons hanging from the ceiling. Small consolation prize: her match on water with Dimitrov.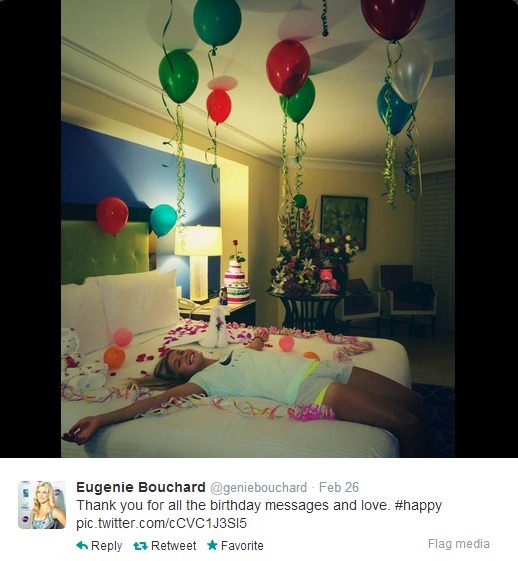 26 - Kevin Anderson (-5).
A final against Dimitrov in Acapulco. Not bad for a guy who is still a stranger to finals.
27 - Simona Halep (-18).
The Romanian, who is best known for her breast reduction, is on holiday since her victory in Doha mid-February. Inevitably, it doesn't help for these merged rankings.
28 - Jelena Jankovic (-21).
The former world number 1 turned 29 this week. The most beautiful legs of the women's tour can't be young forever.
29 - Petra Kvitova (-23).
Nothing to report for the Czech who ran on a treadmill this week.
30 - Sabine Lisicki (-15).
The German took a few pictures at the beach. Sunset. Without forcing it. A beautiful tourist.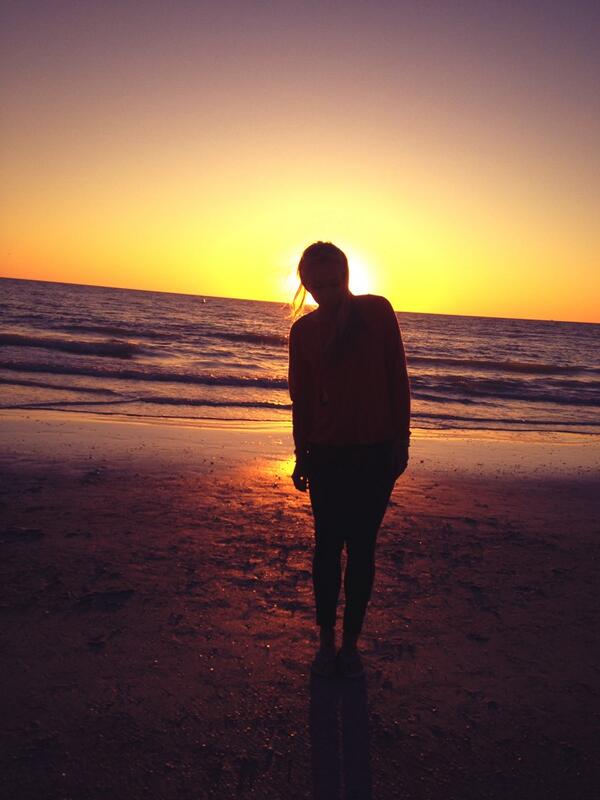 By Mathieu Faure
ps : are you upset yet ? As we are open-minded people, don't hesitate to share your arguments in favour of your favourite player(s), pictures, videos, tweets or whatever you like to support them.