Summary, a little bit different, of everything unusual we saw and heard, everything anecdotal, trivial and LOL, on and off the court for the last ten months.
Well, it's over. The 2013 season ended in London with the Masters. Since January, players have been on the road all over the world. Once again, the season was long and exhausting, but also lively. Proof with this summary, a little bit different, of everything we've seen and heard on and off the courts for ten months.
Magic everywhere, Magic all the time
In ten months, many things happened on the courts, and rather beautiful ones. Proof with these two best-of videos of the most beautiful points of the season. Take your time, sit down and relax, it's worth it. Of course, they feature the tennis world stars : http://www.youtube.com/watch?v=VXvSvugLaqk
The figure : 0
Federer has played more than 1,100 games since the beginning of his career. And in 14 years on the professional tour, the Swiss never abandoned an on-going match. Yeah, it's impressive. Even when he suffers, Roger takes it. With class. Always.
The Harlem Shake madness also took over the ATP
It was the rage of the year: The Harlem Shake. A completely crazy thing came from the internet, where Baauer's famous electronic music was staging, in a completely irrational way, a group of friends. Tennis didn't escape this trend with a Harlem Shake danced in Monte Carlo, in the presence of many big names. You can see Raonic being totally into it. Nadal, not so much : http://www.youtube.com/watch?v=L4dpv2emJ4E
The Nadal clan isn't happy
This year, Rafael Nadal's uncle, Toni, got really upset by Christophe Rochus' comments. On the 15th of January, Oliver's brother said that doping in tennis was a "reality", referring in particular to the long "suspicious" absences of Rafael Nadal and Robin Soderling. Toni has been slow to react, but pulled out the flamethrower in the Spanish press: "This Rochus, in addition to being a fool, is impolite. He's a complete asshole! Some whisper suspicions but he issues them loud and clear. Rafa has never taken anything, you should know it. He will never take anything!». Game, set and match.
The Twitter joke of the year
This year, it rained every day in Roland Garros. As often. If not all the time. To try and make fun of it, Novak Djokovic grabbed a water polo cap before entering the court. The picture was posted on his Twitter account. Never the last for a good joke this Nole.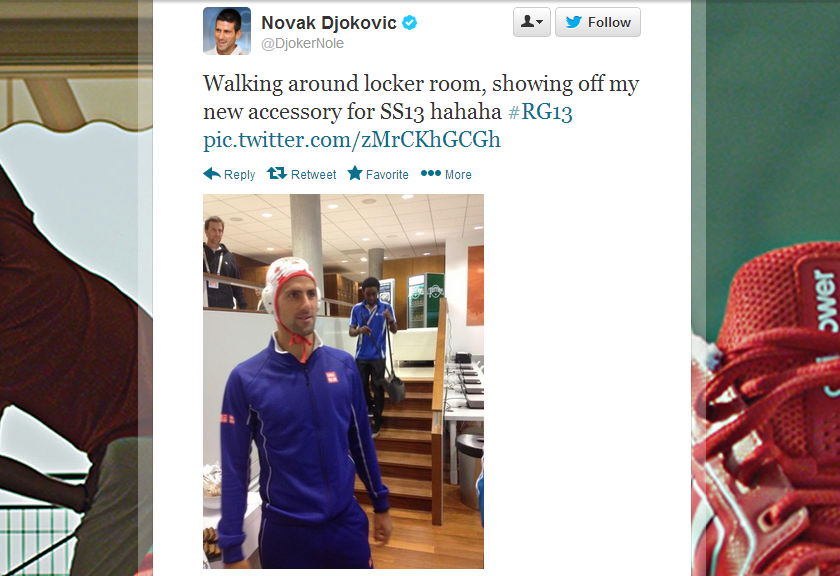 Nadal received 5 on 7
Injured at the beginning of the season - he missed the Australian Open - Rafael Nadal still finished the season as world number 1. It's exceptional when you consider that the Spanish player lost in the first round of Wimbledon. For that, the lefty has filled his prize list in Masters 1000 (the most important tournaments after the Grand Slams). In practice, it's more than 11 000 ATP Points reaped in the seven Masters 1000 of the year and five victories. This season, the Spaniard won the BNP Paribas Open in Indian Wells, Madrid, Rome, Montreal and Cincinnati while he was in final in Monte Carlo and semi-finalist at the BNP Paribas Masters in Paris-Bercy. Logically, Nadal became the most successful player in the history of the Masters 1000.
Ana Ivanovic doesn't like Djoko's dance
When Ana Ivanovic teams up with her compatriot Novak Djokovic in a doubles exhibition, there's a bit of fun involved. For proof, Novak indulged in a few dance steps while his colleague was about to serve. The kind of thing that Ana doesn't like. So, she let him know. Always with a smile though : www.youtube.com/v/RO7loGo0e4E?version=3&hl=fr_FR
The nominees for the funniest tweet of the year are...
On his Twitter, Tomas Berdych doesn't like to post Miss Universe kind of statements. The Czech is more into heartfelt sentences. No one's spared, not even the greatest: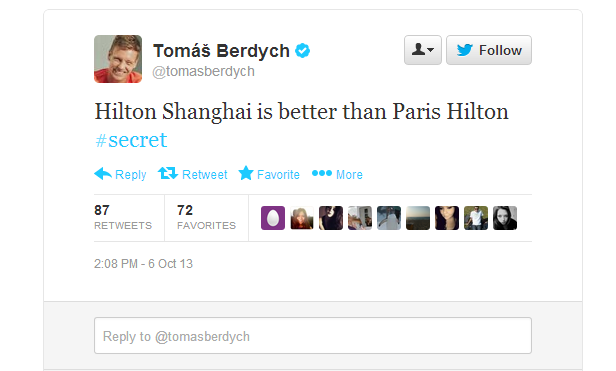 The Spaniard Juan Ignacio Chela is full of self-mockery. He loves a good laugh, proof with this tweet. Translation: "When I retired they wanted to list my titles but I didn't even have my A-Levels."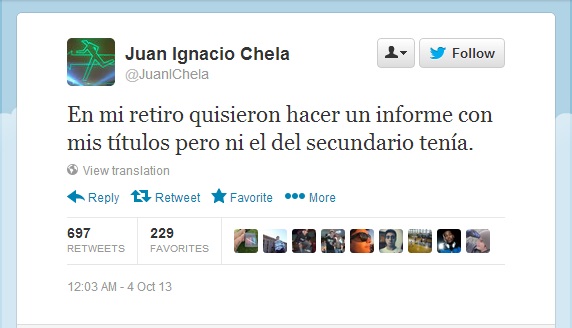 As for Andrea Petkovic, she opens her heart on social networks. And when Roger Federer is playing his best tennis, the player falls in love. Of course, a love with no future. Roger is a faithful man.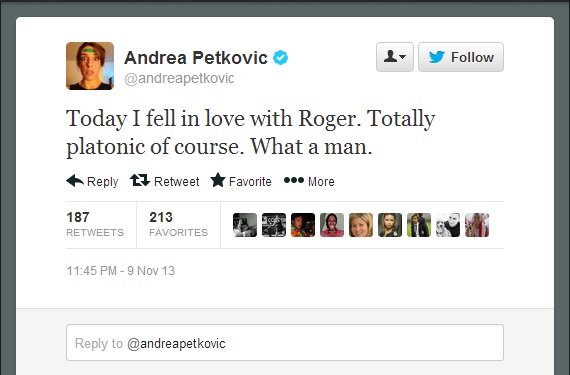 Gilles Simon doesn't like women...
Elected to the Board of ATP players just before Wimbledon, the French man took advantage of a press conference on the side-lines of the most famous tournament on grass to explain some of the broad outlines of his program: "Male tennis players certainly spent twice as much time on the courts than women at Roland Garros. We often speak of equality in wages, I think that it's not something that works in sport. I think that we're the only sport today where there's a gender parity on prize-money, while men's tennis remains more attractive than women's tennis."
Pure freestyle, the Gilles Simon's way, to which Sharapova replied:
"I think today, people prefer to watch me play, rather than to watch Gilles Simon play."
That is violence, the Maria Sharapova's way.
Hot dogs
48,700! It's the number of "hot dogs" eaten on the premises of Roland Garros during the Paris Grand Slam tournament. A gourmet's tournament.
Lord Andy
Before winning Wimbledon and becoming an innkeeper, Andy Murray bought a luxury hotel around Dunblane, his hometown, for the modest sum of 2 million. The goal? Restore it and make it a 5-star hotel. "I'm very happy with this purchase," said the world number four on his official website. "By making this house a luxury hotel, we can create jobs, attract visitors to the area and support the local economy." Patriot, too.
The tour's weirdest selfies
All the tennis players used their smartphones to take selfies this season. In this ocean of pictures, some trends stand out. A set of seven families in a way.
First, there are those who like to dress up: Novak Djokovic as a rabbit and Grigor Dimitrov as a clown.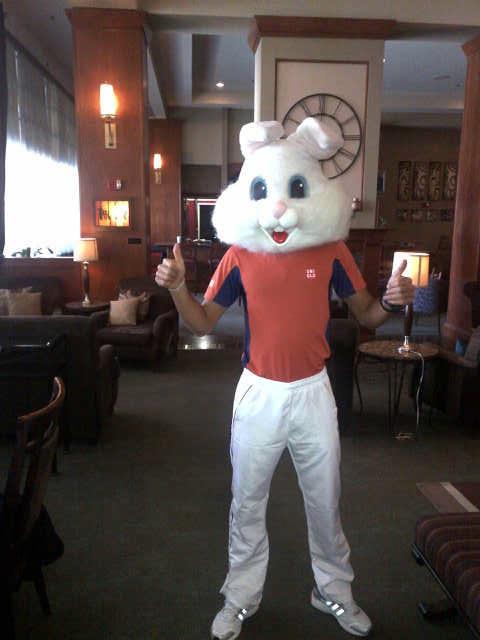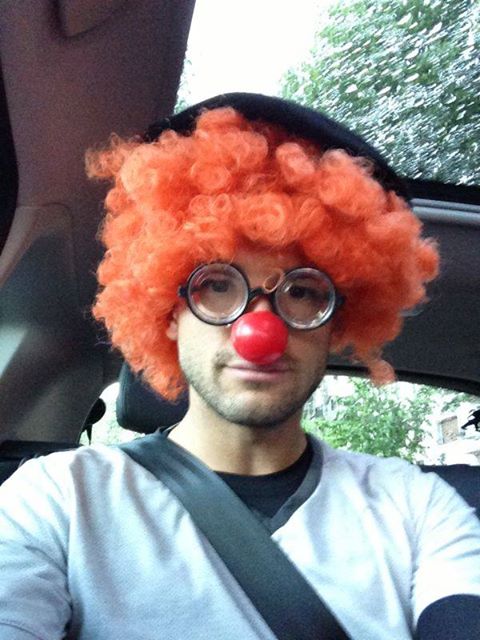 Whether it's the Nadals at the New York Knicks or Serena Williams at Paris-SG, some have changed sport.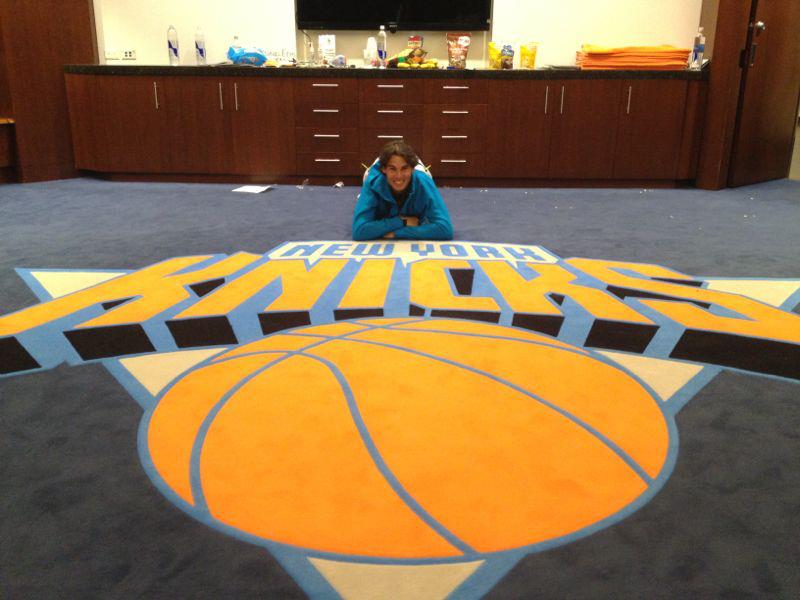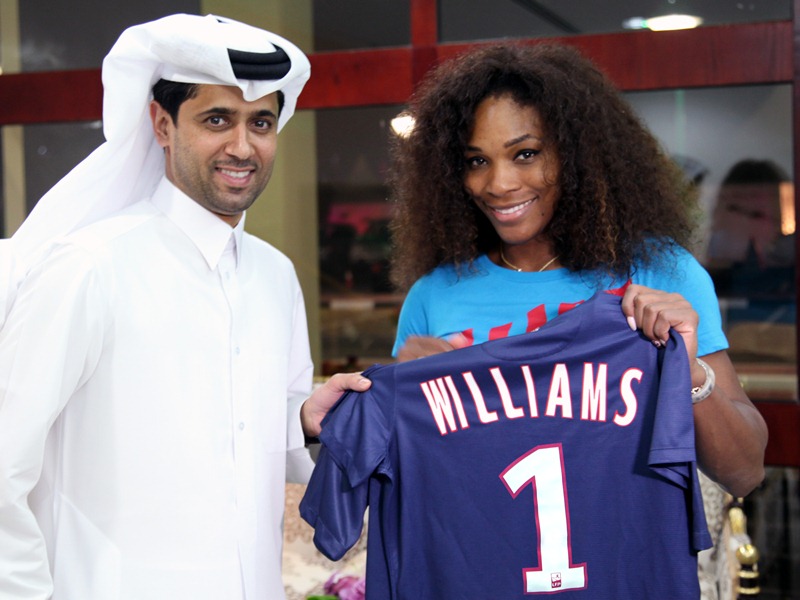 Victoria Azarenka preferred to introduce her mum while Andy Murray posted pictures of all his family. Including his better half.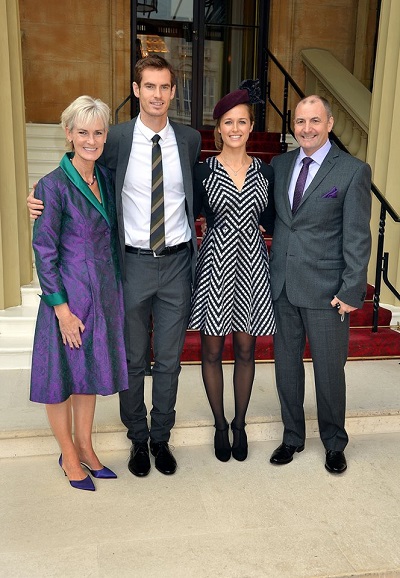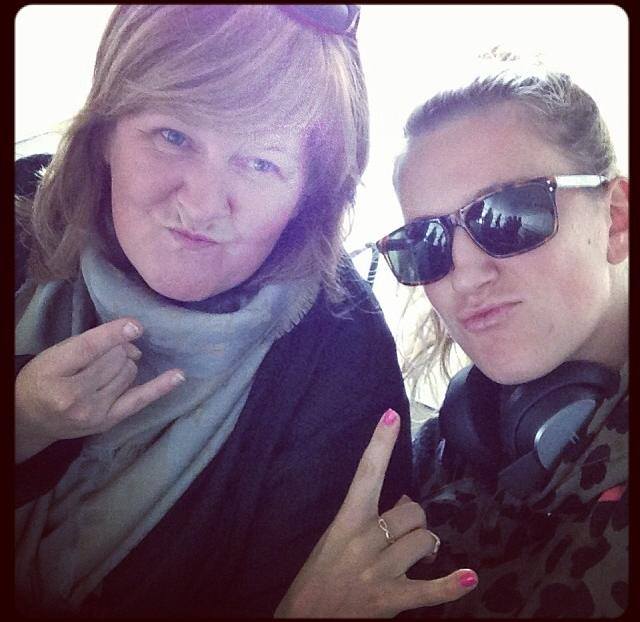 It's the big trend. You take a famous movie and have some fun with the poster. Thus Andy Murray became Crocodile Dundee and Rafael Nadal borrowed the hammer of Thor.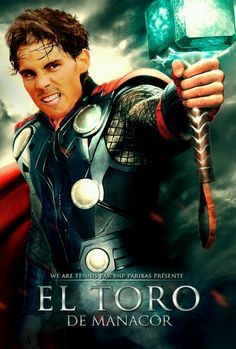 Tweeter is outdated, the new cool thing is Instagram. Pictures with a vintage look, if possible with coloured filters. The little rascals were thus able to get an eyeful of Azarenka's cleavage or Ivanovic's bikini.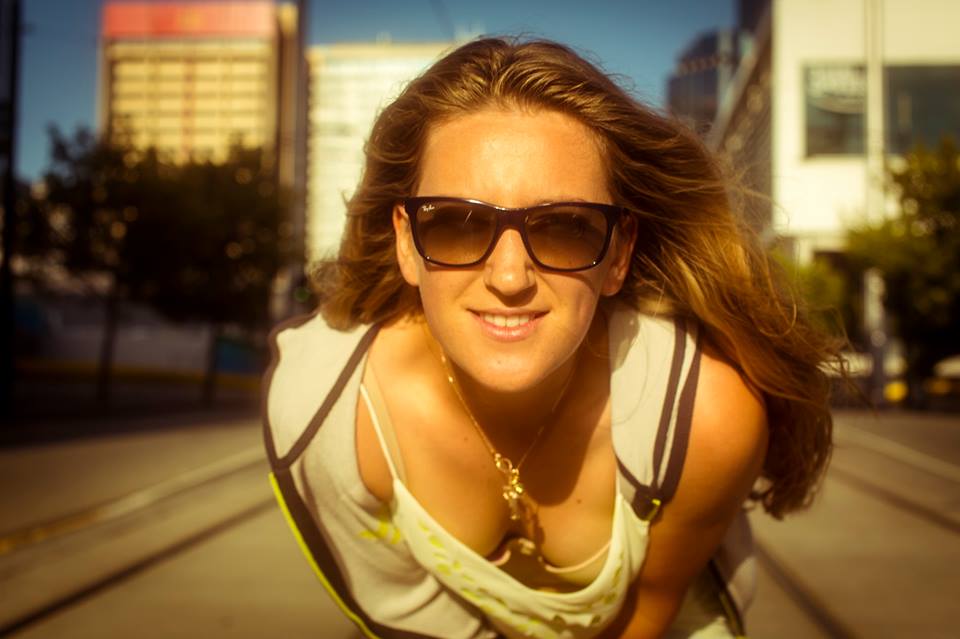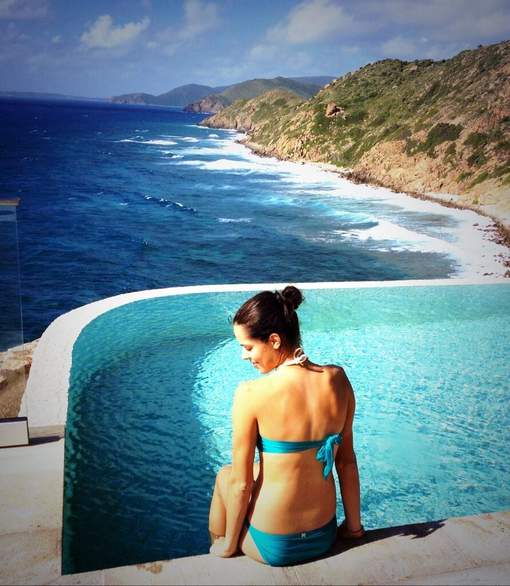 Deep down, professionals have a Peter Pan's side. Whether it's Rafael Nadal after his victory at Roland Garros or Maria Sharapova on holiday, they all went to celebrate with Mickey.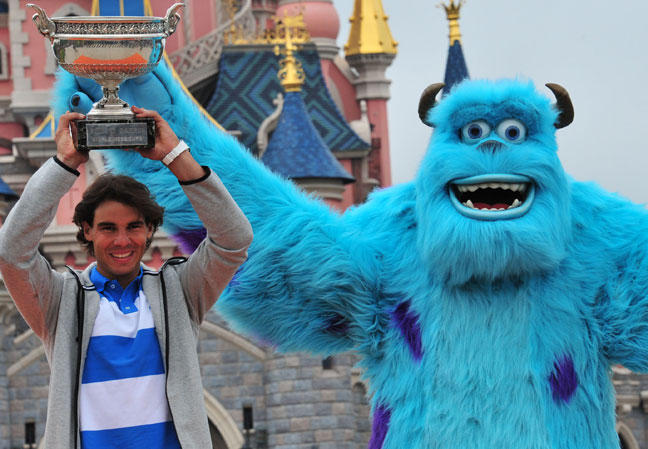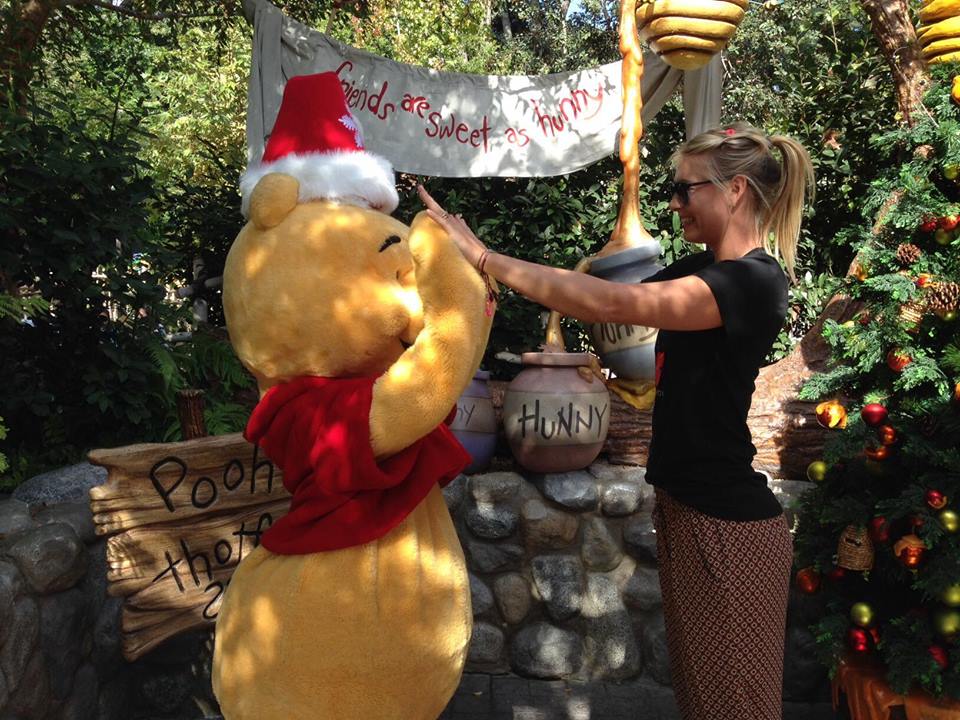 When they're not on tennis courts all over the world, the upper crust of the tour likes to take it easy. Better, they love to share it with their fans. Benoit Paire on holiday at the beach or Stanislas Wawrinka jumping in parachute, both of them thought to update their fans. Nice.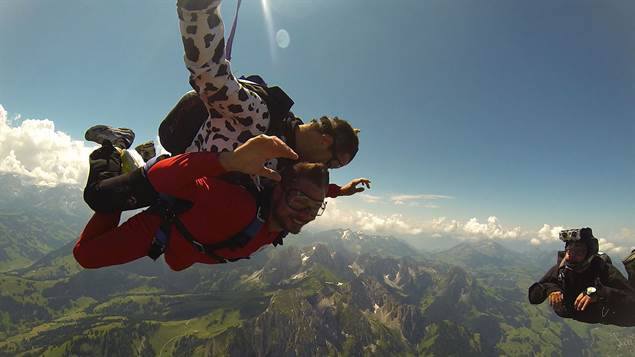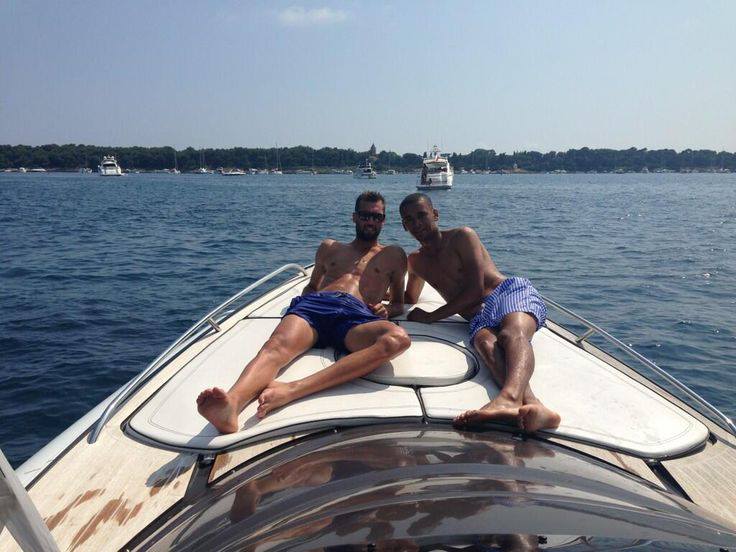 Agassi and trash tennis
Talking to the Swiss newspaper Le Matin earlier this year about the current state of tennis, the Kid of Las Vegas gave an analysis radical to say the least:
«I think that the only way for me to beat Djokovic would be to beat him up in the locker room. And again... If I was still playing today, I would be disconcerted. My strategy would be ruined. Behind the points, I was trying to penetrate the man, then to choke him. But there's no one behind the points anymore. You don't know who you're dealing with. You can't see the flaws anymore. History will prove that this era is the golden age of tennis.»
Yes. Well, we'll see about that…
By Mathieu Faure