The head of state's privilege of Novak Djokovic and all the essential information of the week to read in the tennis journal.
The Masters are coming soon but the Serb couldn't care less, Air Serbia has just named plane after him. Class. Otherwise, Azarenka made an appearance in a music video, Jankovic hits out at Serena Williams and Andy Murray is bored on Twitter.
Novak still doesn't know
As every year at the BNP Paribas Masters, Novak Djokovic has planned to enter the court for his first-round match with a mask. After Darth Vader last year, Novak is still hesitating for this year. Guest of French TV Show le Grand Journal early last week, the player confessed that he was considering a new idea to continue the tradition. Suspense.
Novak in 7th heaven
It's official, Nole has a plane named after him. Air Serbia, an airline owned by Etihad Airways, decided to baptize a plane for the first time, and they chose to name it after the native son. The Airbus A-319 left Belgrade to Abu Dhabi with the player's name on it.
Djokovic is not a morning person
Novak Djokovic may well be a world star, when he wakes up in the morning to have his breakfast, he's like you and us, he's dozy, as proven by this picture posted on his Facebook before going to the Masters ATP Paris Bercy.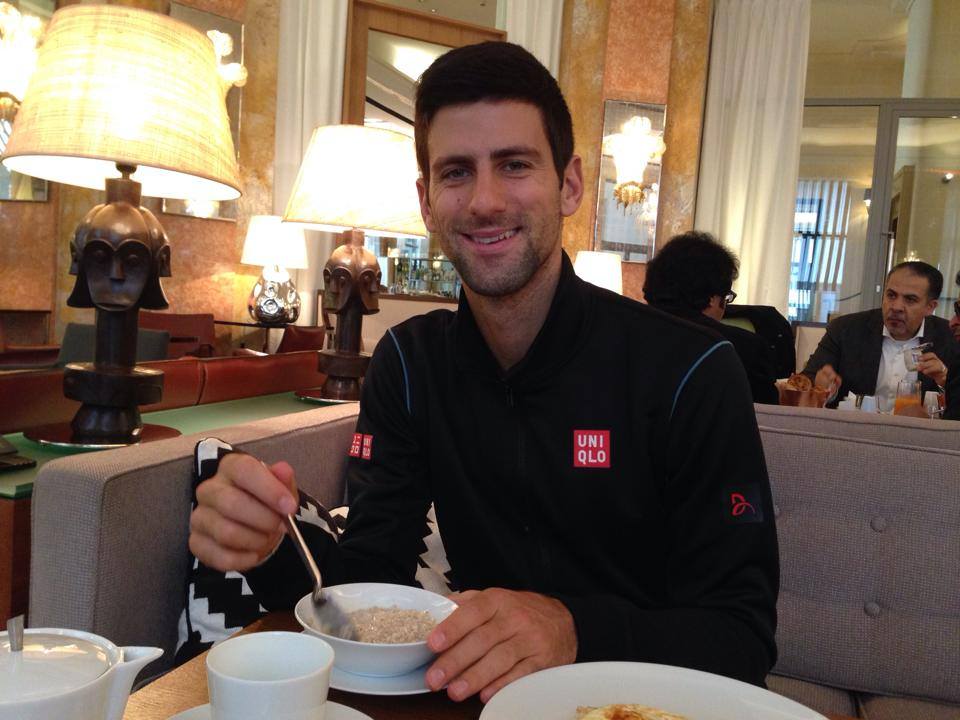 Meanwhile, in the rest of the world…
Jankovic hits out at Serena
« I never saw her do this when she's leading». Obviously, the Serb Jelena Jankovic didn't like the way Serena Williams managed some of her downtimes: « You know, every time she has a lead, she's running for the balls and she's hitting those big serves. For some reason, every time she starts losing, she starts serving slower or not running for certain balls», said the player who lost 6-4, 2-6, 6-4 in two hours of play against the American at the TEB BNP Paribas WTA Championships in Istanbul. It must be said that in the third set, Serena hid under a towel and cried during a change of sides, lashed her mother and her coach and tried to disrupt her opponent by moving during the preparation of her service. A good family trick that didn't help Jankovic. « "She's the number one player in the world, and she plays so well. She deserves to be in this spot. But I think also when you play, winning or losing, you have to be up there and be a good sportsman», concluded Jankovic. Clearly, she's not happy.
Azarenka in the video of her man
Victoria Azarenka is always ready for some fun. And even more when it comes to mess around with her man, the singer Redfoo of LMFAO. For the release of his latest single, the most famous hairy singer of the electro world asked his better half to feature in the music video for "Let's get ridiculous." While she's not wearing much, the player portrays a rather atypical flight attendant. "He wanted me to appear in every scene, and at first, I was supposed to be a mermaid... I told him: 'you're crazy! I won't swim in the water, it's cold." (...) I've never been a waitress, so I was a little nervous, it was slippery," she has said during the WTA Championships in Istanbul. Too bad. For images, it starts from 2min05.
Karlovic and love with a capital L
When Ivo Karlovic doesn't hit monster services, he posts punch lines on Twitter. While he was in Moscow, the Croat had some fun 140 characters: «Cute old couple in the elevator started pushing buttons when they saw me coming in. The door closed in my face. Now I hate cute old couples».
Patrick Rafter with the 1D
Former U.S. Open winner, Patrick Rafter is taking it easy with a golden retirement. And it is clear that the Australian isn't bored. The man was reportedly seen on a tennis court of Brisbane hitting the ball with a certain Harry Styles, singer of One Direction. And as Pat is a simple guy, the pair played at the Patrick Rafter Arena. Obviously.
Serena sexy in Nike
When the world number one dresses up to go to a party during the TEB BNP Paribas WTA Championships in Istanbul, she doesn't wear a gorgeous designer dress, no, she goes in a Nike shirt. Perhaps it's also stipulated in her contract.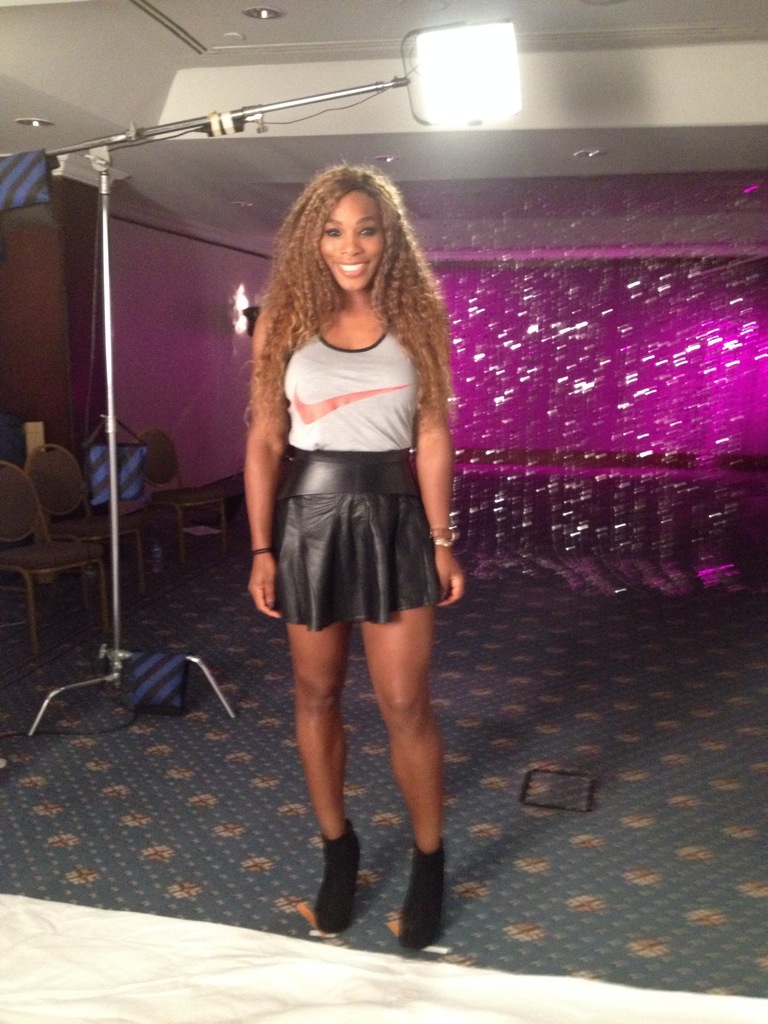 Eugenie Bouchard found her reconversion
Maybe not the most famous player of the tour, but certainly one of the most watched babes, the Canadian Eugenie Bouchard stood ​​out for her comeback. On holiday, the blonde played the role of a weather forecaster on the Montreal local channel CTV. Her post-career is already underway.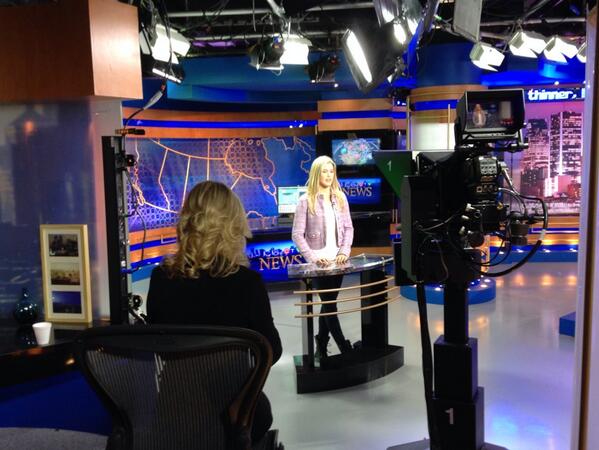 Murray-Radwanska, an athletic love
Agnieszka Radwanska and Andy Murray have, in theory, little in common. However, some experts say that both athletes have a similar game. Better, the two have sent each other little compliments on Twitter. When her fans asked the Polish what were her favourite players on the ATP Tour, she said Roger Federer and Andy Murray. The Briton wasn't the last for flattery as he was quick to respond that Radwanska was also his favourite player. Brown-noser.
No ice-skating for Bartoli
We were waiting for Marion Bartoli on ice-skates. Well, it's not going to happen. While the French was supposed to feature in "Ice Show" on M6, she finally gave up. The young retiree explained it very easily: "It's with great regret that I'm forced to cancel my participation in Ice Show on M6 for physical reasons. My back pain (disc disease) reappeared during the first training sessions and made ​​me realize that the sporting challenge was too ambitious for my current shape. I was looking forward to participate in this unique experience combining modernity, transcendence and emotion. (...) I will be watching M6 during the broadcast to follow the exploits of all the participants in Ice Show". Too bad, it could have been funny.
Murray, it's in the game
We know it, Andy Murray is currently injured and is getting pretty bored. So when his Davis Cup by BNP Paribas pal Colin Fleming brags on Twitter about his debut on FIFA 14, Murray takes a flamethrower: « If you start at the beginner level it's pathetic... No wonder that I'm beating you every time!» Fair play.
Maria Sharapova doesn't like the sun
We look forward to the Russian's comeback on the courts. Meanwhile, Maria is having a good time with her mates and her sunglasses. Hipsters.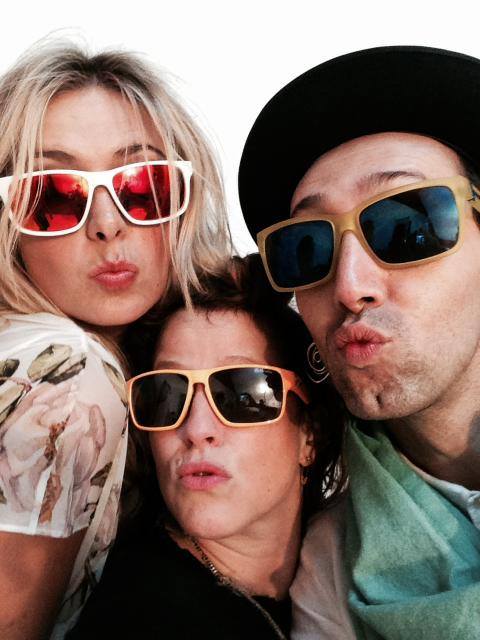 By Mathieu Faure