While Roger Federer's FC Basel was playing the semi-final of a football European Cup, Maria Sharapova was being questioned on her men tastes, Djokovic was celebrating his victory with his dog and Benoit Paire was eating alone in a restaurant.
While Roger Federer's FC Basel was playing the semi-final of a football European Cup, Maria Sharapova was being questioned on her men tastes, Djokovic was celebrating his victory with his dog and Benoit Paire was eating alone in a restaurant.
Roger is on time
Nothing unusual to see a Swiss man loving watches. Anyway, unlike the average person, when Roger goes watch shopping, at his home in Basel, he goes to the nearest Rolex store, puts a little suit on and pose for pictures. Then he comments everything on Facebook: « I had a great time visiting Rolex at Baselworld. Here's a picture from a recent photo shoot with their brand new watch.»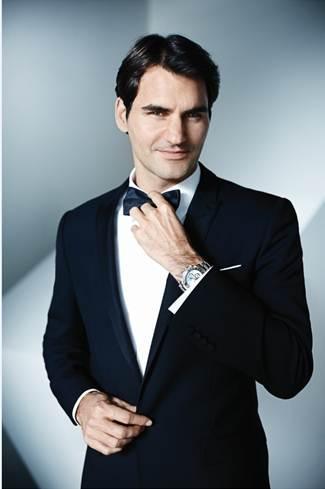 Federer number 2 again
He's back, Roger regained his second place in the ATP rankings. He took it back from Andy Murray, and without even participating in the Monte Carlo tournament. The Scot paid for his defeat in the third round against the Swiss Stanislas Wawrinka, a friend of Roger. Obviously.
Roger forgot the cap
What happen when Federer has to sign an autograph on a camera and keeps the cap of the pen? Well he looks stupid. And the expression on his face says a lot about the awkward moment he's going through.
Roger, the fanatic
The FC Basel football club was in the semi-finals of the Europa League this week. An event that Roger Federer couldn't miss. Accompanied by Marco Chiudinelli, it could then be seen at the stadium, with his scarf, supporting his team against Chelsea. Even better, he talked to Basler Zeitung about his love for his hometown club: «We are looking forward like little kids to this game. We have seen often enough in the history of football that the favourites stumble. Chelsea should be a little bit open. In the end it will be 2-1 for FCB, and all will have experienced an unforgettable evening.» So close, Roger. He got the score line right, but it was Chelsea that won 2-1.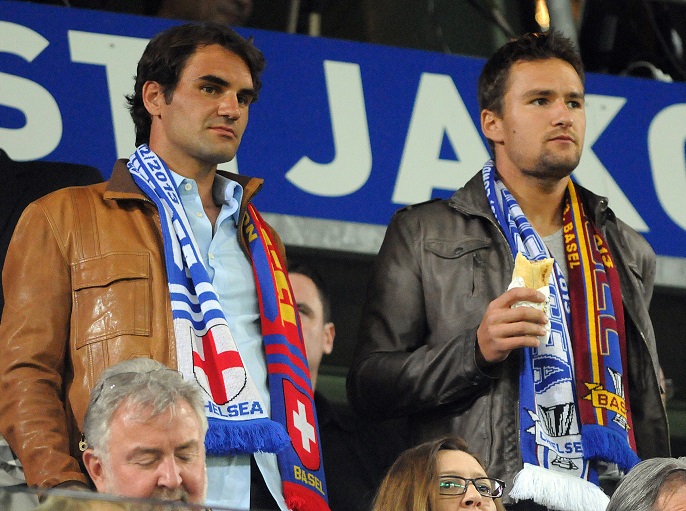 Meanwhile, in the rest of the world…
Maria on a spree in Stuttgart
When you're a 6 feet tall woman, it's not easy to find a man, a bed and a car. Maria Sharapova goes back to basics: to the car manufacturer. During the Stuttgart tournament, thanks to a sponsor, the Russian was invited to test the little wonders of the German brand. All in high heels, of course.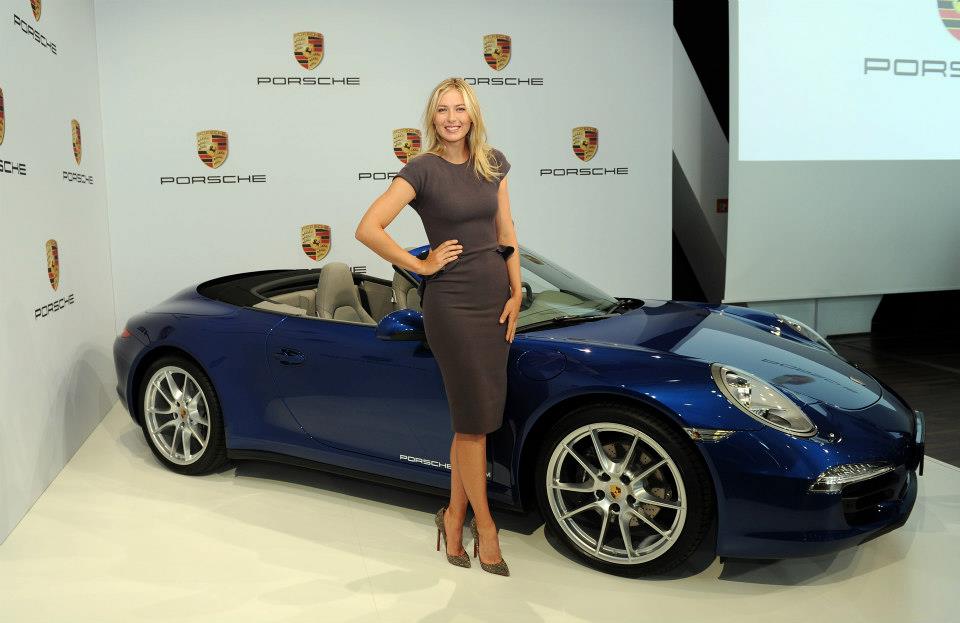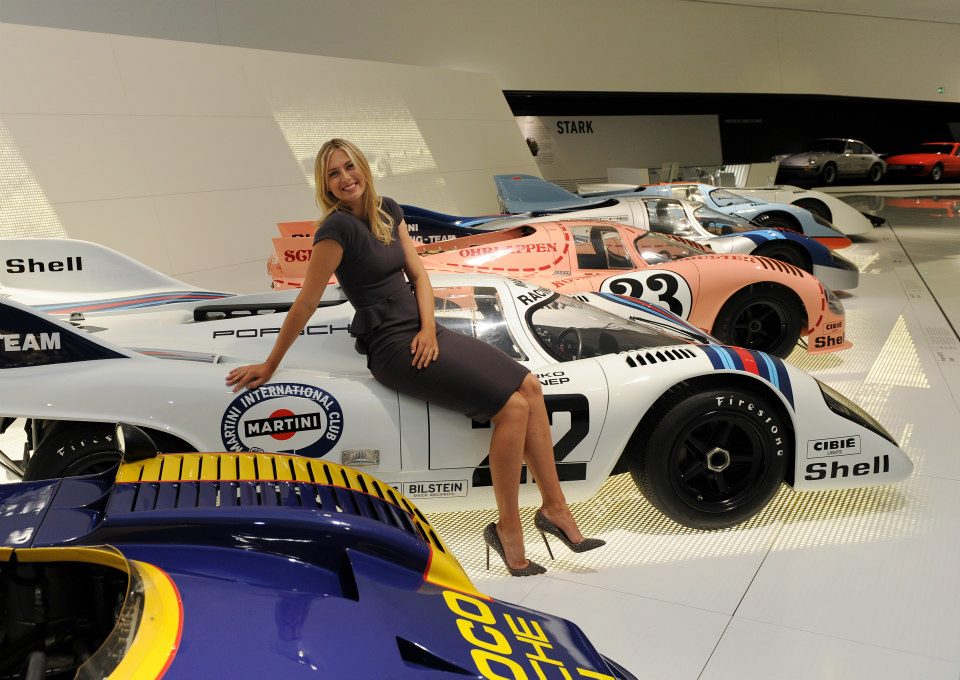 Wilander meets a fan called Nadal
Rafael Nadal may have the best track record of tennis on clay, he's like a kid when he meets a former winner of Roland Garros, namely the Swede Mats Wilander, winner of seven Grand Slam tournaments. It's worth a little Polaroid break.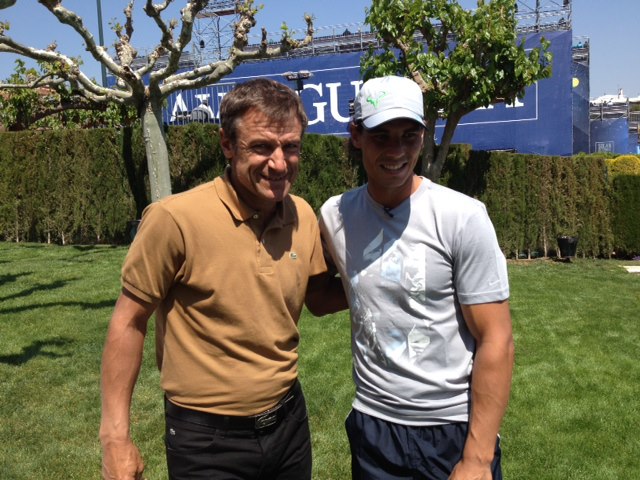 Azarenka's breakfast
For the world number one, life is a game. An excuse to have fun. Even breakfasts, the Belarus manages to make them fun. Proof with this picture. Yes, Vika is twelve years old but we like her like this way.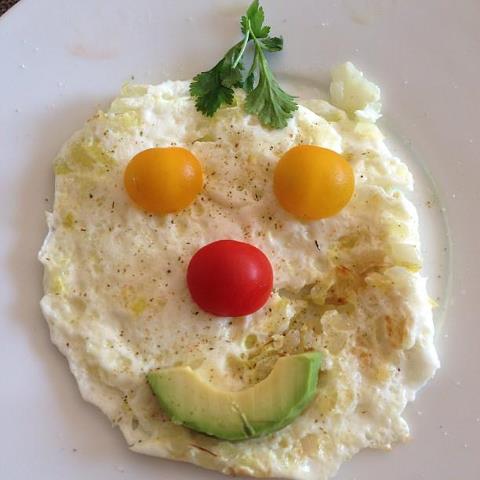 Novak introduces his cup to his dog
He might be tall, beautiful, strong and invincible at the moment on the tour, Novak Djokovic is nonetheless completely gaga about his dog. After his victory on Rafael Nadal in Monte Carlo, where the Spaniard remained on eight straight wins, the Serbian presented the winner's trophy to his favourite animal. Yes, it's a little poodle, an elderly's favourite.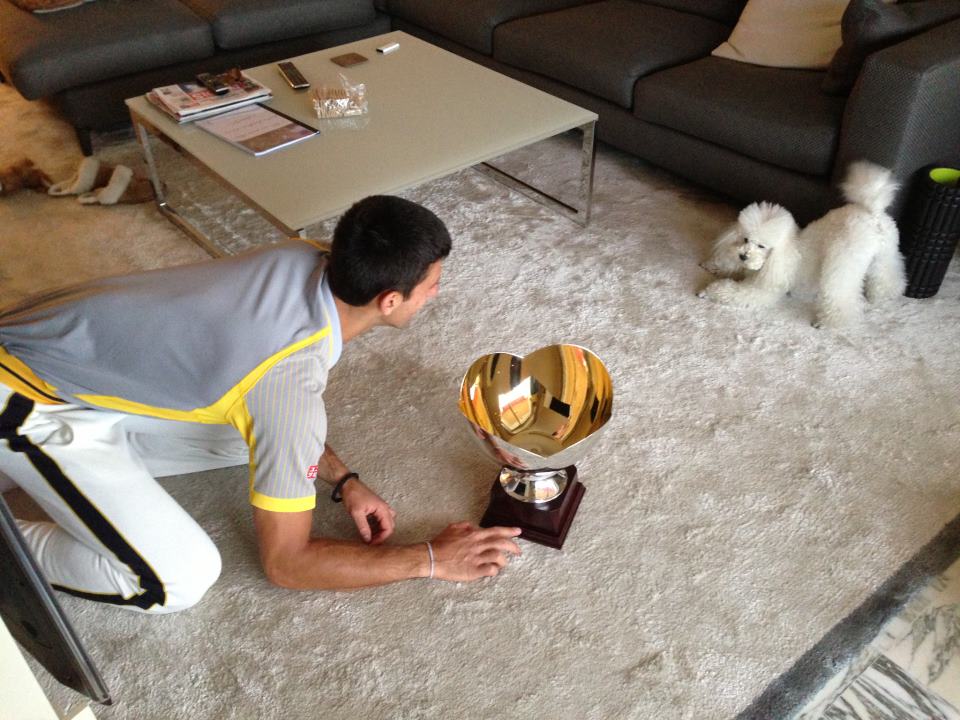 Sharapova, sexiest tennis player in the world
Maria Sharapova is a safe bet and Glam'mag magazine understood it well by ranking the Russian number 1 in its list of the 100 sexiest women on the planet. A surprise? Not really. The Russian was already number one last year. Good consistency.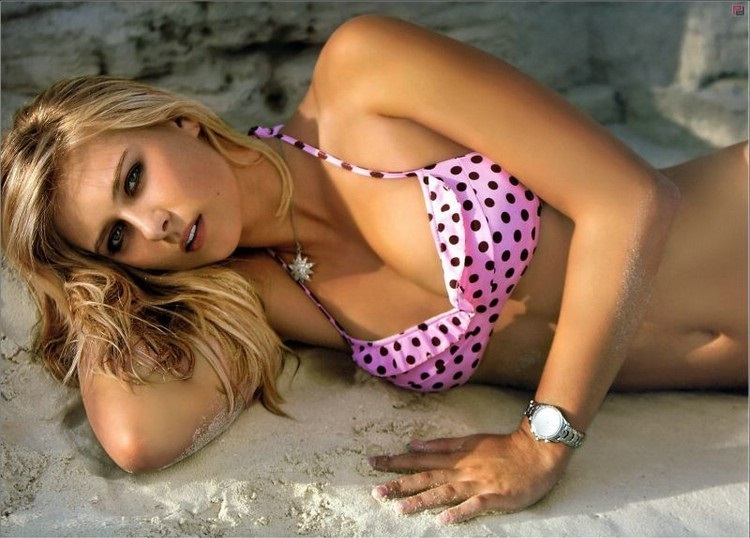 Tsonga, lonely planet
Jo-Wilfried Tsonga likes a good Kinder Bueno but he also likes sushi. On his Twitter account, the French posted a picture of his favourite Japanese restaurant. It's in Paris, in the 4th district more accurately. And since Jo is a man who shares his good tips, he posted the picture of the chef and even the address:
https://twitter.com/tsonga7/status/326067052471271427
Thanks Jo, aka Huggy Bear, the informer.
Benoît Paire, the lonely boy
What does Benoit Paire do after his elimination in a tournament? He goes to Burger King for an all you can eat session. And let it known with a picture.
https://twitter.com/benoitpaire/status/327749206393634816
Tipsarevic didn't like the FC Barcelona
Janko Tipsarevic is a fan of the FC Barcelona. Inevitably, last Tuesday night, he had a very, very, very bad night when his favourite team sank (0-4) at the Bayern Munich's stadium in the semi-finals of the Champions League.
http://twitter.com/TipsarevicJanko/status/326793407047548930
Haas knows his next career move
Tommy Haas is no longer a young man and knows that he must think of the future. Recently, he met the Austrian Felix Baumgartner, the man who wakes up on earth, rises in space, jumps in the open air, and gets back on earth. Easy. And this meeting has brought some madness to the mind of the German tennis player: "And why not jump from space at the end of my career?". Yeah, why not?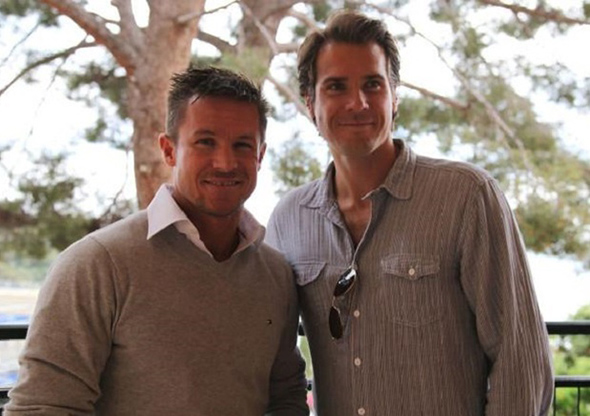 Squash is trendy
Many former tennis champions are now passionate about squash: Andre Agassi, Kim Clijsters or Stefan Edberg. Their cause is quite simple: to make of squash an Olympic sport. For the Kid of Las Vegas, "squash is one of the most demanding and difficult sport." Clijsters sees squash as "a great addition to the Olympics. It's a competitive sport, very different from the other racquet sports because there is no net between the players.". It is rumoured that Roger Federer would have also joined the cause. We talk about the 2020 Olympics.
Cornet and Mladenovic, the Moroccan
Alizé Cornet and Kristina Mladenovic have not experienced the joys of victory in the tournament Marrakech but they enjoyed the local pleasures. Cornet has also posted on his Facebook account a photo of the players party in traditional Moroccan clothes.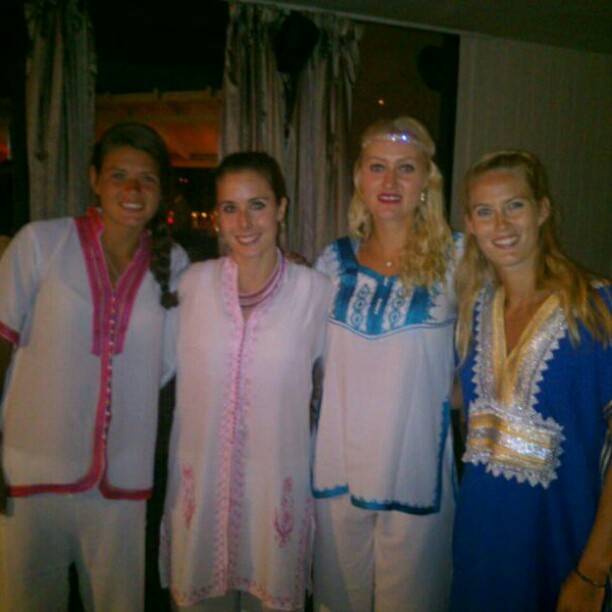 My dog is called Andy, so what ?
At the occasion of an interview with the Daily Mail, Alizé Cornet spilled the beans. When she was little, she loved Andy Roddick. But beyond the simple poster on the wall: "Andy Roddick was my favourite player when I was 13-14 years old and still later in Junior. I loved to imitate him on the court! At 15, when I got a dog, I called it Andy". How nice. Come on Andy, come here. Oh, that's a good doggie.
"Nadal? He's not my type"
The Stuttgart tournament does everything right. The site has a Facebook page where Maria Sharapova answered questions from fans. And the Russian was questioned about everything. Really everything. One fan even dared to ask her the taboo question: would she be tempted by an affair with Rafael Nadal? And the answer was pretty straightforward: "He's not my type". In the process, it seems that a question has been asked on her alleged relationship with Grigor Dimitrov. The Russian neither confirmed nor denied the information. A silence that speaks volumes.
Serena goes completely crazy
Serena Williams is a tennis player. Except that on her website, there are some funny pictures where the American poses like a model. In the most recent, the player is wearing a beautiful red dress and walks barefoot. Taking it easy.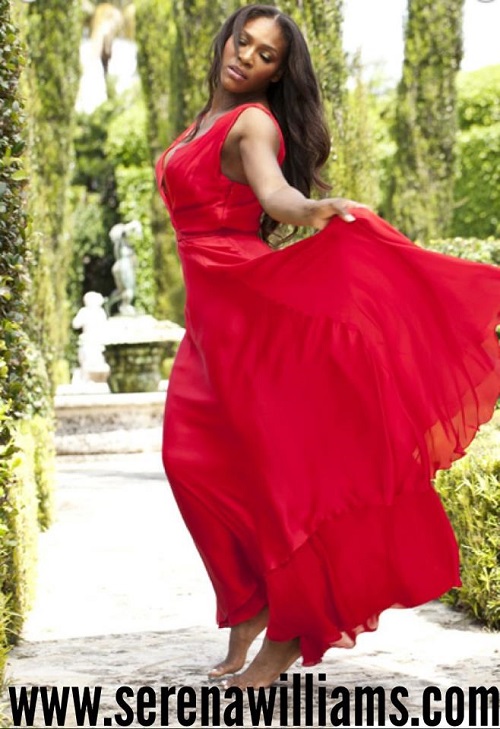 By Mathieu Faure