BNP PARIBAS MAINTAINS ONE MORE YEAR ITS COMMITMENT TO TENNIS AND e-TENNIS
Created in 2018, the Roland-Garros eSeries by BNP Paribas is the largest eTennis tournament in the world. For an additional year, BNP Paribas partners up with the French Tennis Federation and confirms its commitment to the tennis of tomorrow. The bank ,through this commitment, chooses to carry on its actions aimed at developing innovation, and confirms its positioning as a partner of all tennis, including in its virtual version.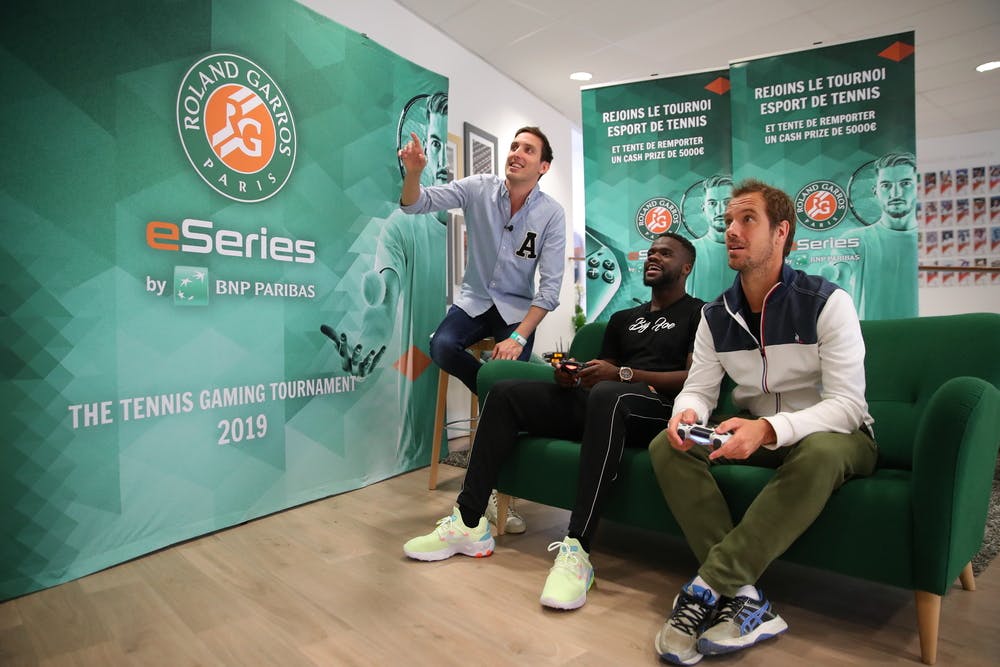 AN INNOVATIVE 2021 EDITION
This 4th edition of the Roland-Garros eSeries by BNP Paribas promises to be exciting.
Indeed, Roland-Garros eSeries by BNP Paribas makes its big comeback for its fourth edition. It will bring together 8 finalists from different countries to compete .. at Roland Garros! The eTennis international champion will benefit, after his victory, from the support of Team MCES, a French e-sporting club.
INTERNATIONAL QUALIFICATIONS AMONG SEVEN MAJOR ESPORT SCHOOLS
The Roland-Garros eSeries by BNP Paribas are teaming up with 7 renowned esports schools and universities to organize qualifying tournaments among their students, on the "Tennis World Tour 2" video game:
The 8th finalist is the winner of a general public tournament with the We Are Tennis community of BNP Paribas.
"Through this tournament combining training and competition, we are renewing our support for future eTennis champions, offering them the possibility of being advised and supported by gaming professionals" Vincent-Baptiste Closon, responsible for partnerships and events at BNP Paribas
GAËL MONFILS TAKES CONTROL OF THE 2021 EDITION ALONGSIDE RIVENZI
Gaël Monfils is the official caster of the fourth edition of the Roland-Garros eSeries by BNP Paribas; and it is on his Twitch channel that a first new program is broadcasted, full of surprises for tennis and eTennis fans. He is this year in the company of Rivenzi, a streamer passionate about sports and history. In the program:
The We Are Tennis general public tournament's final
Guests, such as members of the "Team BNP Paribas Jeunes Talents" tennis program and Yannick Agnel, double Olympic gold medalist and Team MCES' sports director since 2018
A chronicle " Roland-Garros' history ", by Rivenzi
Various quizzes and gifts
A GREAT FINAL AT ROLAND GARROS
Each national champion will qualify directly for the Grand Final, broadcast live on Twitch, which will be held at Roland-Garros the day before the start of the French Open fortnight, on Saturday, May 29. Roland-Garros is thus distinguished by being the only Grand Slam tournament to have implemented an eTennis competition.
A SPRINGBOARD TOWARDS AN ESPORTIVE CAREER WITH THE SUPPORT OF THE TEAM MCES
By choosing to collaborate with establishments in seven countries, the Roland-Garros eSeries by BNP Paribas wish to give life to the new ambitions of this competition and participate in the training of young sportsmen through a tournament mixing competition and education. Main objective : making the tournament become a genuine springboard for participants towards an esport career.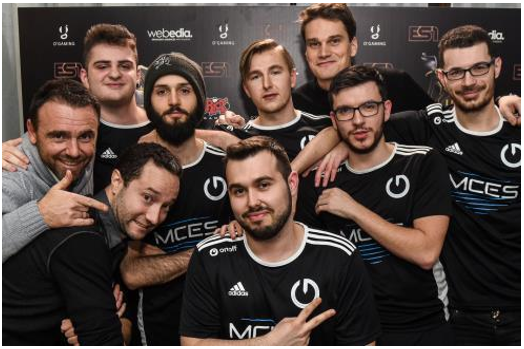 Team MCES, a professional sports club, is supporting this year the Roland-Garros eTennis tournament and its participants. Their participation thus reinforces the new positioning of the competition within the esports ecosystem.

We look forward to deploying this system and welcoming the winner of the Roland-Garros eSeries by BNP Paribas 2021 into our professional team, to allow him to perfect his game and live an immersive experience!

The 2021 winner will indeed benefit from tests at HumanFab (research and physical preparation laboratory for high-level athlete / esporters based in Paris) followed by a bootcamp in the MCES Team HQ in Marseille in order to meet all the key professions of the Team and to perfect their game.