There were tears, but they were tears of disbelief and unbridled joy as Coco Gauff won the US Open. Craig Gabriel writes that the American's moment of glory is very important.
Leading into the US Open final a mini video found its way onto social media of an eight-year-old, having the time of her life doing her own dance moves in the stands of the Arthur Ashe Stadium. Eleven years later that cute child who was dancing as if no one else was around or watching was standing on the actual court holding the shiny silver trophy from Tiffany and Co. 
Coco Gauff had won her first major title in her second such final, the US Open and the crowd went wild.
"That little girl, like she had the dream, but I don't know if she fully believed it. As a kid, you have so many dreams. You know, as you get older sometimes it can fiddle away. I would tell her don't lose that dream," Gauff said.
"Honestly, I felt like I lost a little bit of the dream as this journey has gone. I would tell her don't lose the dream. Keep having fun. As you can see in the video, I loved being on Ashe, whether it was in the crowd or on the court.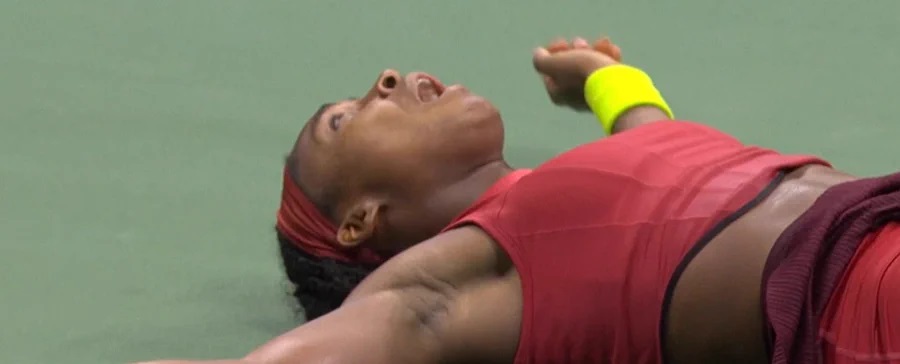 "So, I would just tell her just keep working hard and keep believing in that dream and don't let the doubters diminish that."
Coco Gauff has proven that dreams do turn into reality and come true, but the work has to be put in emotionally, mentally and physically. It takes a special person to be able to bring it all together, otherwise anyone could be there. It's dedication and determination.
This young woman is just what women's tennis desperately needs. She is crucial for the development of women's tennis. The sport needs to have an American at the top challenging and she is the first since Serena Williams where you can feel confident will feature at the end of tournaments on the regular tour but more importantly for attention, at the four majors. She has the ability to go into double digits with the number of major titles she can win. 
No other American woman has made such an impression.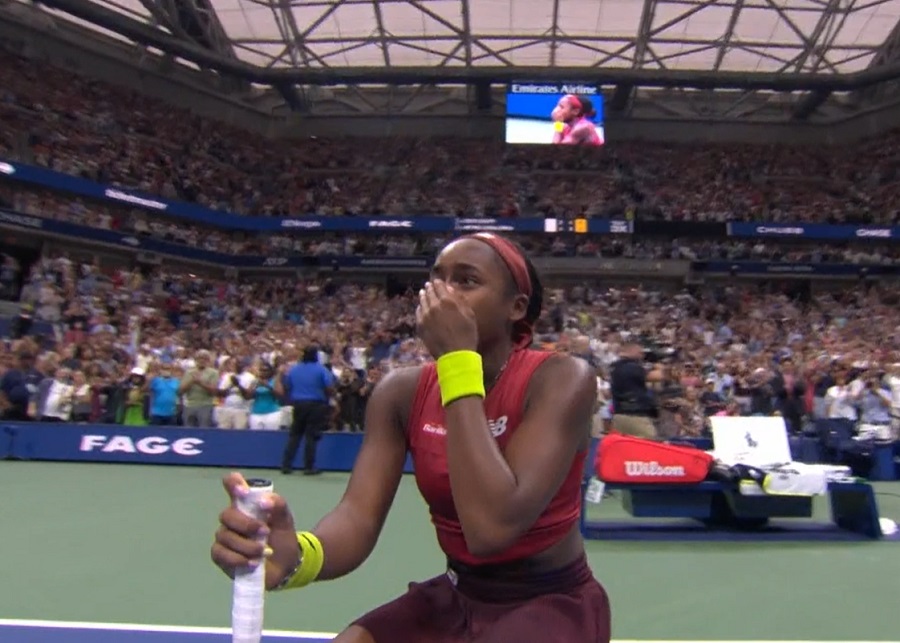 The fact it has been a journey for her only adds to the positiveness of her story and the work she has put into overcome any doubters, and there were a few. Coco Gauff is engaging and her appeal spans generations and for young girls she is a role model.
"(Relief) was not the biggest emotion. I think it's honestly the smallest one, and I think that was what the difference was between French Open and now, I feel like the relief. If I would have maybe won that title -- obviously I didn't -- it would have been the biggest emotion, more than happiness, more than excitement," Gauff said.
"I'm just feeling happiness and a very, very small bit of relief. Because honestly at this point I was doing it for myself and not for other people. I have just been embracing every positive and negative thing that's said about me. I realize, you know, sometimes people have different personalities and some people need to shut off the comments and not look at them. But I'm an argumentative person. I'm very stubborn. My parents know. If they tell me one thing, I like to do the other.
"So, I really told myself, literally up until, like, ten minutes before the match, I was just reading comments of people saying I wasn't going to win today. That just put the fire in me."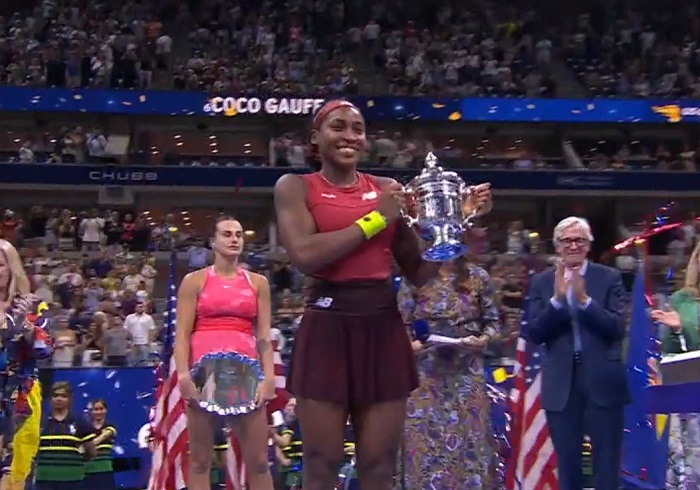 She said the doubters who tried to throw water on her fire actually added gas to it.
Since the age of 15 Coco Gauff has been in the public eye. It started with her Wimbledon debut and when some results that people expected did not happen, the comparisons really started, comparisons that were hurtful because even through she had attention, she was still a child in an adult's world. 
This year when she had a very disappointing Wimbledon the negativity about her caused some of the dreams of that eight-year-old to fade, but her bounce back was remarkable as she won three titles on the North American Summer Tour and won 18 of her 19 matches. The title took her to a career high ranking of three, but really that's just a transit stop; she will be No.1 in the first half of 2024. That's the sign of a true champion … turning the down moments into highs.
"It's been a long journey to this point. I wasn't a fully developed player, and I still think I have a lot of development to go at that moment. I think people were putting a lot of pressure on me to win. I felt that at 15 I had to win a slam at 15. I think that was, you know, not the mistake, because everything led to this moment so there was no mistakes," she said.
"But that was, like, a little bit of the pressure that I was feeling. Now I just realize that I just need to go out there and try my best. I mean, it was to the point where I remember I lost when I was 17 and there was a stat, they were like, Oh, she's not going to win a slam before Serena's age. 
"It was stuff like that, that I felt like I had a time limit on when I should win one, and if I won one after a certain age it wouldn't be an achievement. It's just crazy the amount of things that I have heard or seen about myself, but I'm really happy of how I've been able to manage it all."
The congratulations flowed and included messages from the Obamas and the Bidens. She says she is ready for what's to come, she is hungry for more and wishes she could "give this trophy to my past self so she can (see) all those tears are for this moment". 
 
More information about
Players
Tournaments