Elizabeth "Ellie" Mandlik hopes to emulate her mother some day and when that day arrives Hana Mandlikova will be there. Craig Gabriel caught up with Ellie at the US Open.
There have been quite a few offspring playingat this year's US Open but three of them have parents who were winners of majors. Sebi Korda whose father Petr won the Australian Open, Brandon Holt whose mother Tracy Austin won the US Open and then there is Elizabeth "Ellie" Mandlik whose mother Hana Mandlikova was champion at the Australian, French and US Open.
Ask her what she wants to achieve, and the answer is instant: "Wimbledon because my mother never won it." 
Ellie's twin brother Mark is at college and will turn pro when he is done with college. Ellie has chosen a more direct path. She says the college route is not for her, she can't imagine being in a team, she is not as social. Ellie just wanted to get out and play … as soon as she could.
Ellie looks like her mother but obviously there is a long way to go for the 21-year-old so any further comparison would be totally unfair. During her playing days Hana was like a cheetah on the court with great strides to get to a return. Her record speaks for itself, and she is regarded as one of the game's greats.
When she was growing up, she was raised to do tennis, soccer, skiing, gymnastics. She excelled at skiing which she developed during vacations to Colorado and Austria and she wanted to be a professional skier. That was her first choice, but her mother made it clear that she didn't want to move to a cold climate. Florida was to remain their home and she really wanted one of her kids to concentrate on tennis.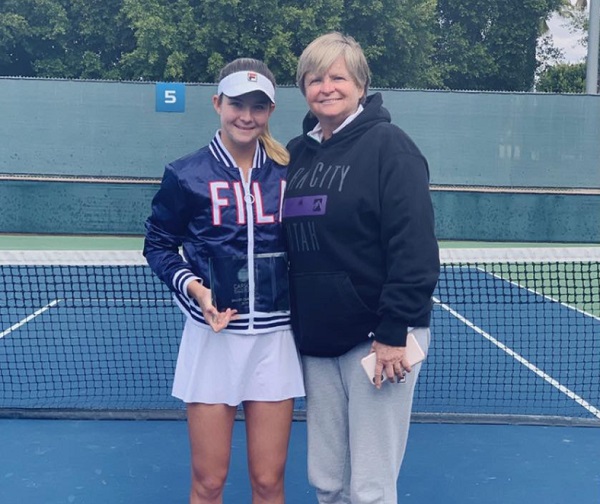 When she was about 15, Ellie, whose whole life had been highlighted with tennis, made the decision that it was going to be tennis and Hana got more than her wish as both kids are serving up the results.
Hana brought them up with the basic techniques but Ellie, and Mark, also began to show their mental strength and it was a case of nature and nurture that developed the twins. How could it not be in their genes?
"It's intimidating to grow up as the child of a champion and then to get into that same endeavour; I felt that when I was little, when I was like ten but now, I don't feel that anymore at all. I feel it's all about me. I was like 15 when I was playing juniors and I was going without my mom to the tournaments I was going with another coach, and I was with my brother and I think that's when it happened.
"Nobody really knew who we were. I have Mandlik as my name not Mandlikova so they didn't really know most of the time. I made that switch in my head by myself. Having the name Mandlik was a decision made by my mother because she didn't want us (brother Mark) to have different names.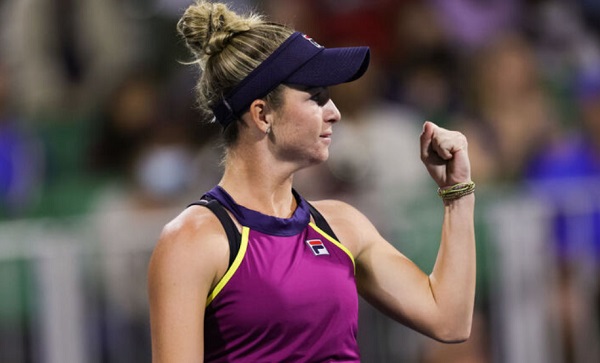 A huge benefit for Ellie having her mother as a former champion is that there was an understanding on how the offspring should develop. Hana knew about how to handle situations her kids were experiencing rather than being the type of tennis parent that is heard about all too often; ones who rip a youngster for losing. Ellie says her mother understands how it feels to lose. Hana will go to practice sessions and most of the time will watch from the side.
By reaching the second round of the US Open she has boosted her ranking and she will be inside the top 125. 
More information about
Player
Tournaments