Tennis can be a very lonely time and at the same time a very expensive lifestyle and it can often be difficult for a partner to understand what a player might be going through. Craig Gabriel caught up with Gael Monfils and Elina Svitolina, the two most prominent players to tie the knot.
Tennis is all about a love match. It is about trying to win love sets and love games.
Last July, just before the Olympic Games in Tokyo, Gael and Elina tied the knot with Lake Geneva as a backdrop and mauve was the colour of choice for the nuptials. By the way, who saw the engagement ring he gave her? If Elina wanted to blind an opponent during a match, she would only have to let the diamond make contact with the sun's rays and voila!
It is not often that you see a couple of prominent tennis players tie the knot. Maybe the highest profile once before Monfils and Svitolina might have been US Open winner Flavia Pennetta and Fabio Fognini and since Gael and Elina, Australians Daria Gavrilova and Luke Saville got married.
"Tennis-wise nothing really changed," Mrs. Monfils said. "We are still practicing sometimes together. We are talking about tennis sometimes. Sometimes trying not to talk too much about tennis. I mean, for tennis nothing really changed.
"But I think personally it connected us even more. We had amazing wedding in a way that all our families were together. It's very rare for a tennis player to see whole family together because my parents, they in Ukraine. His parents in France, Guadeloupe, Martinique. Everyone is everywhere, but on that day was really special that we saw everyone at one venue. We were super happy with how the event went. Was very special for both of us."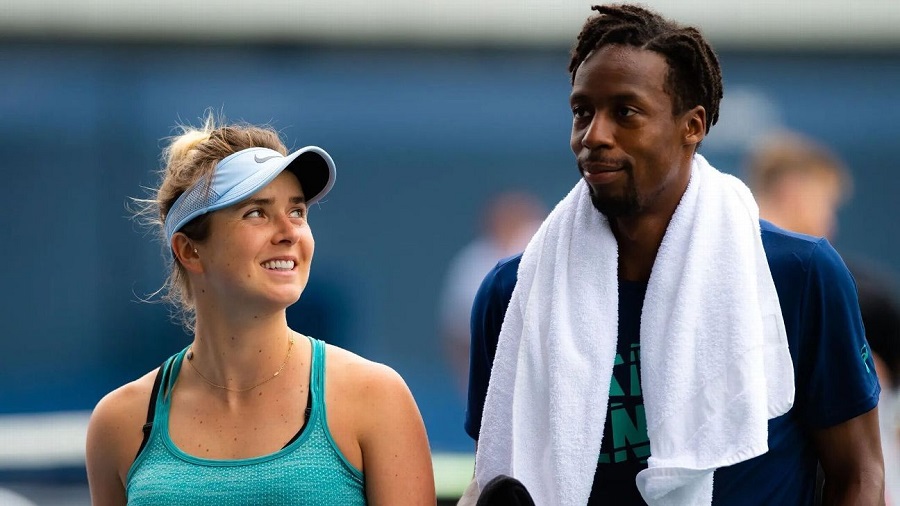 Monfils feels being able to speak to someone intimate in the same line of work helps quite a bit and not just because they are husband and wife but in fact, she knows him more as a person. While she understands tennis and its mental and physical difficulties, being a wife she appreciates the more personal problems and battles.
She is able to help him through all of that and to maybe make him a better tennis player in the way that she understands.
"I feel like the work that she's doing as a wife is more like 99 percent of my personal life and 1 percent that she picks up quicker than someone else and then she can give the input in tennis," Monfils said. "That's why it's more like as a person, Elina, she's matching my life in a perfect way, and then yeah, of course that she understands a bit better tennis and obviously she understands tennis. It's a plus."
They have likely brought an element of calmness to one another on the tennis court but at the same time things are not going to change overnight. Everyone is different and most will have a different kind of view or perspective of such a situation.
"For me it's important to have someone who understands what I'm going through," she said. "I will have for sure some bad situations where I'm not feeling well off the court, you are struggling with motivation, which is normal for the athletes. You are traveling so much. You're away from home, away from your family.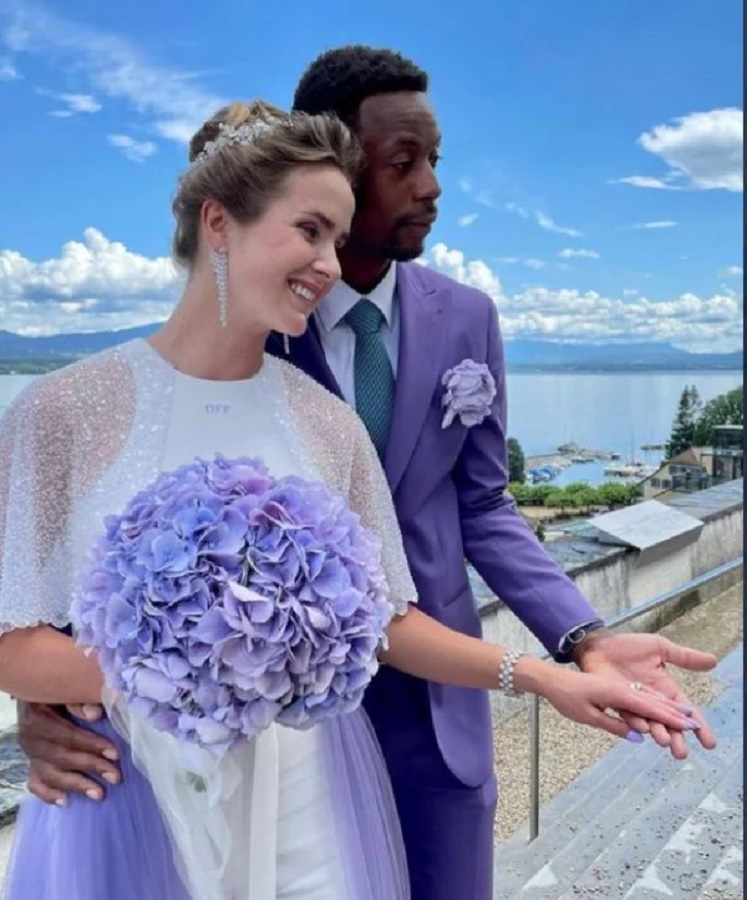 "For me this sometimes can get complicated. It's very important, the mental part is very important. For me to have Gael next to me at the same big events it's actually also very lucky in our situation that we are both at the top of our sport, so we are traveling pretty much the same tournaments.
"Yeah, that's really lucky in a way that we found love for each other, and we do the same thing. We play tennis. We have same goals. We're just helping each other in the way that we can help each other to reach our best and to reach our goals."
The big positive is sharing the same goals and lifestyle. Gael is of the belief that you don't get married to someone just because there is the passion of tennis that is a common denominator. It is just one thing but for Mr and Mrs Monfils there is plenty more that they have in common which is crucial.
"Obviously, people think (tennis helped) us to get married; if she choose me for tennis, I don't think she marry me because she could marry like many more players or whatever," Gael said. "For sure I didn't choose her for tennis. It's more like personal reasons. I think we both choose to get married, and we have the same passion, it's great, but doesn't really matter, but our personal life is the more important.
But for both match scheduling can be a problem at tournaments and one thing they hope never happens is to be schedules to play at the same time "because you always wonder what the other one is doing (in a match)".