It will be the 56th meeting for Novak Djokovic and Rafa Nadal when they meet in the French Open final.
The world's two best tennis players are meeting in the final of Roland Garros. For the 56th time, the most prolific rivalry in men's tennis Novak Djokovic and Rafa Nadal will play for the French Open crown and going into the championships match Djokovic leads the series 29-26.
This promises to be fascinating. Nadal is bidding to win a record equalling 20th major, a level Roger Federer has held since the 2018 Australian Open, while Djokovic is bidding for an 18th major and if he does achieve that he will be the first man in the Open era and just the third ever to have won each of the four majors multiple times, joining Roy Emerson and Rod Laver.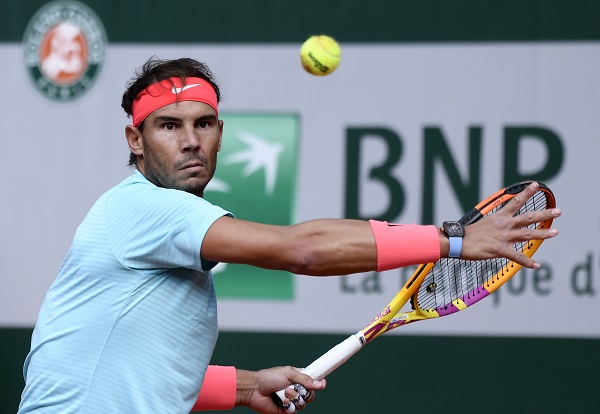 Djokovic is one of only two players to have beaten Nadal at Roland Garros – he did it in the 2015 quarterfinals but while Nadal feel what has gone before is not likely to be a factor in this final match, Djokovic has a slightly different view.
"Different circumstances, different kind of tournament and different situation," Nadal said. "I don't know. I will let you know on Sunday. I can't predict the future, no? The only thing I know is to play against Novak, I need to play my best. Without playing my best tennis, situation is very difficult. I know that is a court that I have been playing well for such a long time, so that helps. But at the same time, he has an amazing record here, too, being in the final rounds almost every single time.
"Is one of the toughest opponents possible. But I am here to keep trying my best. I like to play in this scenario. I know I have to make a step forward. I think I did one today. But for Sunday is not enough. I need to make another one. That's what I'm looking for. I going to work hard to try to make that happen."
Djokovic regards Nadal as his greatest rival and says he has played him in some of his greatest matches and believes the past will have some sort of connection in terms of respect towards each other. Motivation to be on court to play at your highest level and knowing each of them have to be at their very best in order to win against each other, will be the driving force.
"I think that's where the past will play its offensive line, not more than that, to be honest, because I think we are both experienced enough to really approach matches like this focusing only what is ahead of us," Djokovic said. "We all know that the conditions and the circumstances are obviously different from what we are used to. It's going to be interesting to see how his game and my game kind of match up, how it all plays out on Sunday.
"Depending on what is the temperature as well. That affects a lot the court, whether it's heavy, not bouncing much, slippery, windy. All these things can affect I think both of us mentally and our games."
The world No.1 indicated that it is "not the biggest match" that he has ever played and is of the firm belief there have been bigger. He said: "In terms of importance, if I have to compare, even though I don't like to, probably the first Wimbledon final that I played against him. Wimbledon was always the one that I wanted to win as a kid and dreamed of winning. That's probably the one that stands out."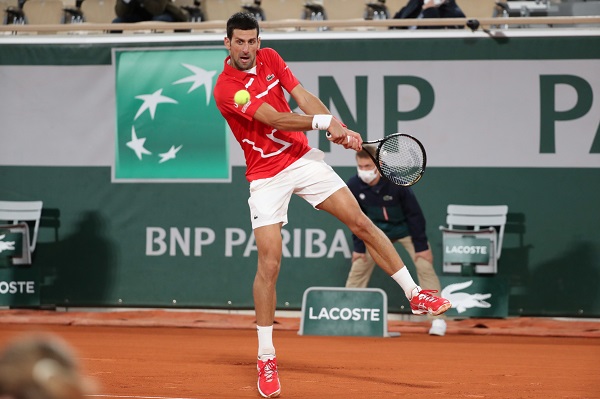 Incredibly Nadal is chasing a 13th title, He has never lost at the semi-final or final stage at Roland Garros – no other player in history has won an event let alone a major 13 times. Into the championship match having not dropped a set and should he sweep through in straight sets, he will be the first man in the Open era to win four majors without losing a set. The final will be his 1200th tour level match as he tries for 99th tour level match win.
The Spaniard is bidding to win his 100th match at Roland Garros (Djokovic is bidding for his 75th) and if he does, he will be only the fifth player and second man (Roger Federer) to achieve that.
This will be the 49th time in the Open era that the top two seeds are meeting in a major final and the tenth time at the French Open, but it's the first time since 2016 at Roland Garros.
TALE OF THE TAPE
•
Last match 20 ATP Cup Final – Djokovic
•
Last clay match 19 Rome Final – Nadal
•
H2H Record on clay Nadal 16 Djokovic 7
•
Clay record breakdown Final - Nadal 6 Djokovic 4, Semis - Nadal 7 Djokovic 1, Quarters – Nadal 2 Djokovic 2 Round Robin - Nadal 1 Djokovic 0
2006 QF – Nadal 64 64 rtd
2007 SF – Nadal 75 64 62
2008 SF – Nadal 64 62 76
2012 F – Nadal 64 63 26 75
2013 SF – Nadal 64 36 61 67 97
2014 F – Nadal 36 75 62 64
2015 QF – Djokovic 75 63 61