When tennis returns there will likely be a lot of changes. Here are a few pointers of what could be in store.
Is this a time to evaluate some of the smaller things that happen in tennis? There is social distancing - if there was to be a word or term of the year, you would figure it has be "social distancing". There is sanitising. There is no doing this. There is no doing that. There is no doing the other.
No shaking hands or kissing on both cheeks, not even one cheek for that matter, but instead it is elbow taps and or shoe touches. Heads were spinning faster than Linda Blair's in "The Exorcist", but people are pretty much used to it all now even though it can still be a bit frustrating.
Tennis like all sports was suspended across the globe, although when you think of it, tennis is probably the one sport that is perfect for social distancing, certainly in singles. Two people hitting balls in an area that is 23.77 metres long and 8.23 metres wide – definitely more than two metres.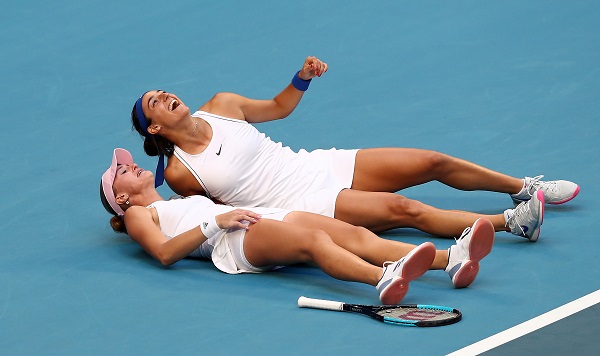 But like pretty much everything else when tennis does return, it is going to have to adapt for the foreseeable future in an effort to keep the environment around the sport safe.
Here is a list of things that have been touted for change and or could very well change:
1. AUTOGRAPHS
Players might not be allowed to stop and sign autographs at the end of a match. It would likely infringe social distancing plus the pens would have been passed from unknown sources and should have been sanitised.
2. PLAYER DRINKS
Players will have to get their own drinks and tonics and bananas etc in an effort to minimise contact with items.
3. TOWELS 1 AND SWEAT BANDS
Players are not likely able to throw towels and sweat bands, or even their shirts if they wanted to, into the crowd as it would be considered a health risk.
4. TAPPING HANDS IN DOUBLES
I have always found this practice silly and amusing, when two players touch each other's hands after a point, but in the current situation this might need to be stopped. No issue with me on that one.
5. PLAYERS WHISPERING
In doubles players cover their mouths to convey instructions, well maybe that is going to have to end because of social distancing and the risk of transmission.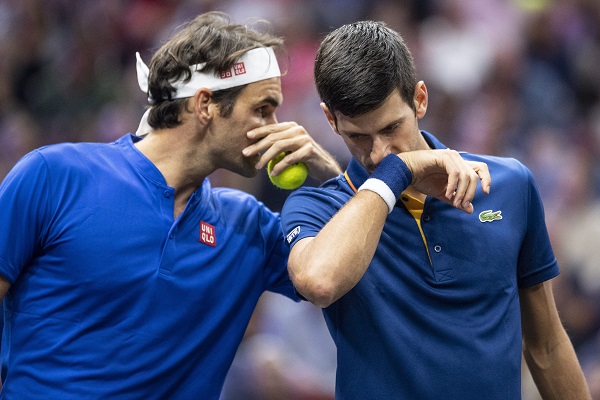 6. TOWELS 2
Ball kids will not handle a player's towel because of the potential for player sweat transferring onto their hands. At the NextGen Finals players getting their own towels was trialled and it worked; now it is a matter of the tour as a whole getting used to it.
7. COIN TOSS
There will likely need to be more separation between the chair umpire and the players with the coin toss at the net and probably guest coin tossers will need to be suspended for a while.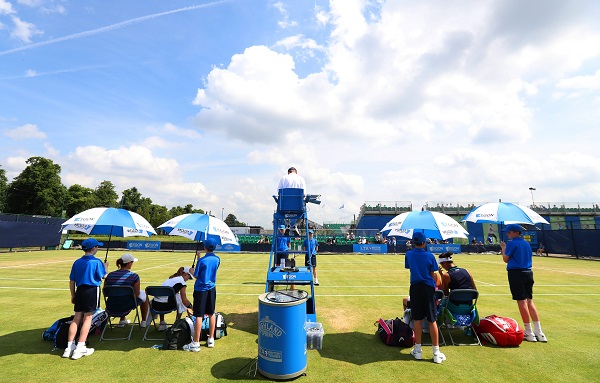 8. SHAKING HANDS
At the end of the match shaking hands could very well be a thing of the past. If they can stretch over the net with enough social distance, then maybe it is the elbow touch, or it could be racquets at three paces being touched at the end.
9. LOCKER ROOMS AND PLAYER LOUNGES
This is where there is likely to be a major issue for social distancing. Space will need to be increased between people and players and that is not going to be easy. A lounge could be deemed full with just half the number of people in there compared to pre-COVID-19.
10. ENTOURAGES
Ooo this could very well be the biggest issue … restricting the number of people a player can have with them. I'm just glad I am not in the position to enforce that change when it happens.