Rankings have been frozen but should the career stats relating to rankings also be frozen?
Should the frozen tennis rankings count in the overall scheme of things as far as a player's standing with their position in the game?
It was a just over month ago that professional tennis took the unprecedented step of freezing rankings because of coronavirus.
The historic date was 16th March 2020 and interestingly when they were frozen, they were frozen in the middle of a tournament's dates when rankings are not calculated normally; it happened during what should have been in the middle of the BNP Paribas Open at Indian Wells which was the first tournament to be cancelled.
The men's tour saw computer rankings start in August 1973 with Ilie Nastase being the first one to be ranked No.1 and the women's tour saw computer rankings come into force in November 1975 with Chris Evert the first No.1 on the system.
The computer rankings are the be all and end all for so much in professional tennis. They determine entries for players at tournaments, they determine the seedings at events, they are an integral part of historical records, they are used for player bonus payments with sponsorships and so on. The computer rankings are crucial, and the sport cannot operate without them.
When the respective tours took the decision to freeze the rankings the move was positive, that it was the right direction to take.
The world was, and continues to be, in the grip of a pandemic and the players were not able to participate in any event because professional tennis was placed in a state of suspended animation. Nothing was happening. The players were given no choice.
However, since then there have been one or two voices suggesting frozen rankings should not count towards overall records with rankings, etc.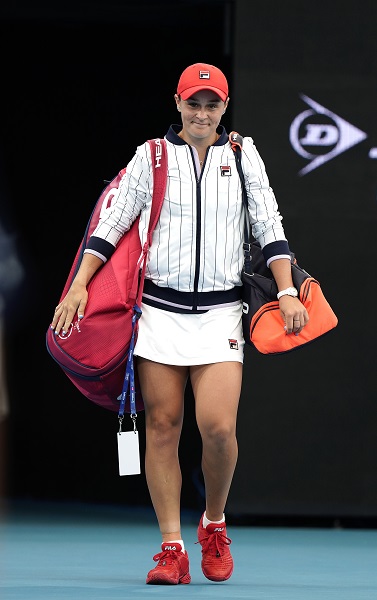 Not too long ago, Tracy Austin, a major winner, a world No.1 and now tennis commentator and analyst, tweeted: "Rankings are frozen period. IMO-These weeks don't count towards total! People may argue off season counts-this is not like off season. This is unprecedented. Not since 1945 have tournaments been canceled like this."
Brad Gilbert the former player who is also now a commentator, responded: "I respect your opinion but in my humble opinion in this specific situation whenever the Freeze is over in 20-25 weeks, Djoker should get credit for the weeks at one he was already dominating this year, if we did not have freeze he would be until all points dropped off."
So that is the question. Is it necessary to place an asterisk alongside a player's name which maybe suggests for X number of weeks they were in lock down and could not play so really being No.1 during that period doesn't actually count?
It is a similar argument to the one that has hung over Margaret Court's record of 24 majors. Some so-called commentators of the game suggest many of the Australian titles she won were at times when the fields were wanting for strength. That was not her fault. She could only face whoever was across the net, she had no control of that.
Does that mean Chris O'Neill's 1978 Australian Open victory needs an asterisk because there were no big names in the draw, or the same for Sue Barker at the 1976 French Open or that Jan Kodes was lucky winning the Wimbledon men's singles in 1973 because of the player boycott?
The same goes for this frozen ranking situation. It is the same for every other player and if Ash Barty and Novak Djokovic are in the fortunate ones to be the position of No.1, then sobeit.
Why is that any different to the off-season? In fact, it is not any different. During the off season none of the players are playing and there is no movement in the rankings, just as it is at present. Sure, it could be a benefit to Mr. Djokovic in his quest to chase Roger Federer for the most weeks at No.1, but he does not have any control over the situation and even in normal circumstances he would have been No.1.
For the record Mr. Djokovic passes Pete Sampras into second place for most weeks at No1. Mr. Sampras was at 282, Novak is now at 287 without an asterisk, and Mr. Federer is only ahead of him at 310.