We look back on the ten amazing and/or significant matches of 2019.
During the 2019 year there were a lot of incredibly fascinating and significant tennis matches. The matches selected were not always the closest of matches but were important while others proved to be sheer brilliance and glorious tennis that will be remembered for a very long time.
We have selected five matches from the men's game and five from the women's tour.
MEN
5. ATP Finals - London: The final itself was a terrific match as Stefanos Tsitsipas defeated Dominic Thiem 6-7, 6-2, 7-6. For the Greek star it was his first time qualifying for the year-end championships.
4. BNP Paribas Open – Indian Wells: Dominic Thiem defeated Roger Federer 3-6, 6-3, 7-5 in the final with the third set being a seesaw that provided some terrific shot-making and the fact that Mr. Federer played two significant sloppy drop shots.
3. French Open – Paris: Stan Wawrinka defeated Stefanos Tsitsipas in the Round of 16 7-6, 5-7, 6-4, 3-6, 8-6. What an amazing match this was, just amazing tennis that no one wanted to take their eyes off.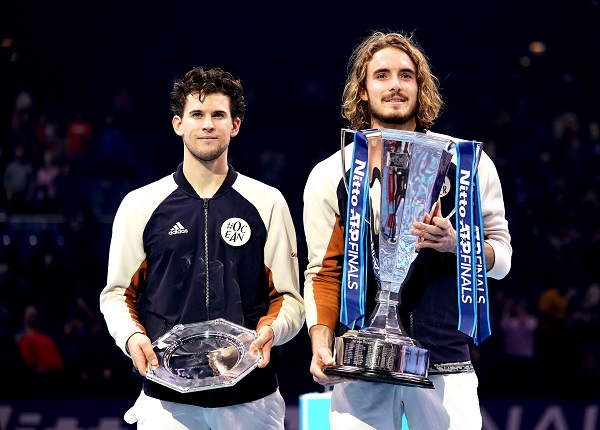 2. US Open – New York: Rafa Nadal defeated Daniil Medvedev in a final that was gripping and out of this world 7-5,6-3, 5-7, 4-6, 6-4. Mr. Nadal was cruising, up a break in the third but a slopping game gave the Russian a second wind and the drama went all the way to the last point. Marvellous tennis.
1. Wimbledon – London: The final in 2019 has gone down as one of the greatest matches ever played. Novak Djokovic defeated Roger Federer from two match points down 7-6, 1-6, 7-6, 4-6, 13-12. This was stratospheric tennis from the first point to the last and historically significant with the first final set tiebreak in the Wimbledon singles final. Glorious.\\
WOMEN:
5. Wimbledon – London: Coco Gauff defeated Polona Hercog in the third round 3-6, 6-3, 7-5. Miss Gauff was one of the standout names in women's tennis in 2019 and this match highlighted what a talent she is.
4. Miami Open – Miami: Ash Barty defeated Petra Kvitova 7-6, 3-6, 6-2 in the quarters and it was the first time she had beaten the Czech. It was a super match but could be seen as the match that set her up for the rest of the year.
3. BNP Paribas Open – Indian Wells: Serena Williams defeated Vika Azarenka in the round of 64, 7-5, 6-3. It was their first match against one another as mothers and there was some great tennis played between them under the lights.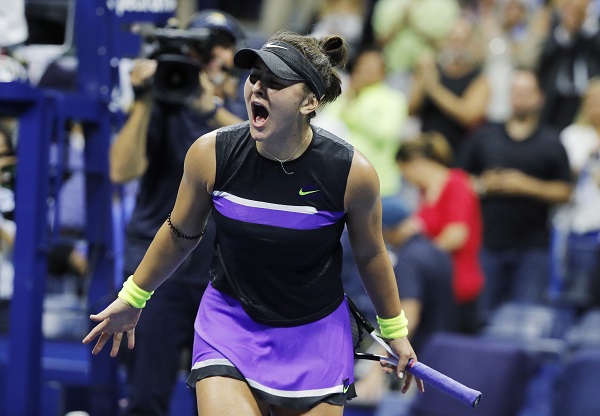 2. US Open – New York: Bianca Andreescu defeated Serena Williams 6-3, 7-5. It was a brilliantly focused performance from the Canadian teenager to become the first player from her country to win a major and resulted in Miss Williams being denied a fourth time from equalling the record for most singles majors won.
1. French Open – Paris: Ash Barty defeated Marketa Vondrousova 6-1, 6-3 in the final to become the first Australian woman to win at Roland Garros since Margaret Court in 1973. Is Barty was the player of the year and this was an incredibly significant result among a lot of significant milestones for the popular Australian.