Rafa Nadal continues to light up the clay courts.
It seems to be a bit of a tradition to see Rafa Nadal take a dip in the club pool with the ball when he wins the Barcelona Open. It was a reminiscent remix of Jim Courier when he would win the Australian Open.
So, let's look at Nadal by the numbers on clay following his win in Barcelona
1st ever clay win was over Karol Kucera in 1RD of Monte Carlo in 2003
1st ever clay title was Sopot in 2004
1st among active players for clay titles
5 most games lost in any one set (to Martin Klizan in Barcelona QF) since losing to Dominic Thiem in 2017 Rome QF
11 Barcelona finals
11 Barcelona titles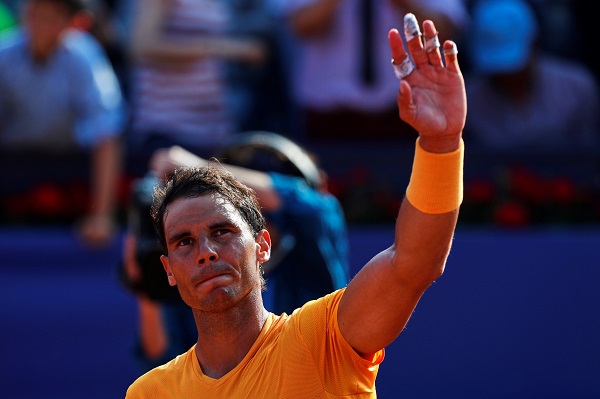 19 match win streak on clay
46 consecutive sets won on clay
55 overall titles on clay (from 77 career titles)
91.7% winning percentage on clay
401 match wins on clay
Now, look ahead, if Nadal goes on to win Madrid, Rome and Roland Garros all in straight sets, he would be up to 418 wins on clay match, 87 consecutive sets and 58 clay titles. And if he did not win, it would be No.6 in Madrid, No.8 in Rome and No.11 in Paris.