We hand out our awards for 2017.
We are on the eve of Christmas is a time for bearing gifts, so we thought it might be fun to win a few presents for the year. The budget is tight so maybe just imagine these glittering awards are being handed out. Get the picture? Know what we mean?
BEST COMEBACK: Hands down this must be PETRA KVITOVA for the way she has been so bravely after the tragic stabbing she had on her hand a year ago. It was just superb. And on top of that she is a heck of a nice person.
BEST ATTENTION GRABBER: After 15 months away from the game due to a suspension for taking a banned substance, MARIA SHARAPOVA gets the nod. She returned to Stuttgart when she was in the middle of the day.
BEST INTERVIEW: A press conference at the BNP Paribas ROGER FEDERER questions were too funny and a lot of fun.
BEST NEWCOMER: In June, just days after her birthday JELENA OSTAPENKO stunned the sport by winning the French Open. She was unseeded and fought like a Trojan.
BEST RECORD: This award is a tie. What RAFA NADAL and ROGER FEDERER were at the French Open and Wimbledon respectively was stunning. Nadal winning Roland Garros for a tenth time and Federer becoming the first man to win eight Wimbledons - just remarkable.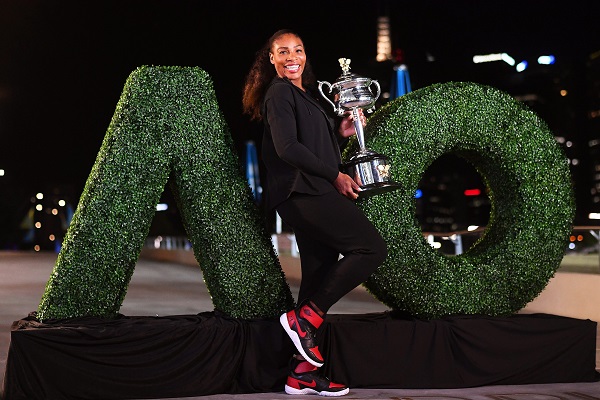 BEST ACKNOWLEDGMENT: The whole world of the world always knew that SERENA WILLIAMS was superhuman and she overwhelmingly proved that by winning the Australian Open while expecting her first child in early September.
CHARITY BEST OFFERING: NICK KYRGIOS gets the award this time. He has set up the NK Foundation to help young people. He loves being with children and they relate to him. The foundation will have its base in Melbourne with new facilities to be built.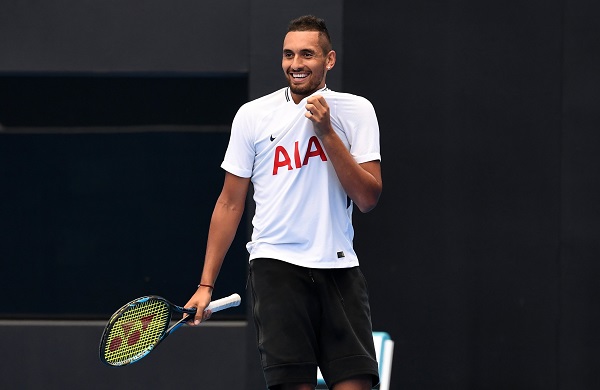 BEST NEW EVENT: This goes to the LAVER CUP. The concept was great, it was different and the atmosphere was outstanding.
BEST CELEBRATION: Boy did we see some fantastic celebrations through the year, but the best was saved when LUCAS POUILLE won the deciding point that gave France the Davis Cup by BNP Paribas after a 16 year drought.
BEST UPSET: Well, if you can call an upset "Best" but this goes to DENIS ISTOMIN for his huge win over Novak Djokovic at the Australian Open.
BEST SMILE: This is a tough one to decide on the radiant look of the GRIGOR DIMITROV when he won the ATP Finals just pips any of the others. It was fantastic and it was so thrilled to win the big title of having written it off.