The year-end rankings for the men have been released by the ATP and Rafa and Roger are the top two for the seventh time.
The ATP has released its year-end world rankings and for the seventh time, which is a record, Rafa Nadal and Roger Federer have ended the year as the top two players, but it is the first time since 2010 they have done that.
Interestingly three players in the top five for the year-end rankings are there for the first time and that has not happened since 2003. The debutantes are No. 3 Grigor Dimitrov, No. 4 Alexander Zverev and No. 5 Dominic Thiem. Adding to that, Dimitrov, Zverev, No. 7 David Goffin, No. 8 Jack Sock and No. 10 Pablo Carreno Busta finished in the year-end top ten for the first time; the five top ten first-timers is the most since 1997.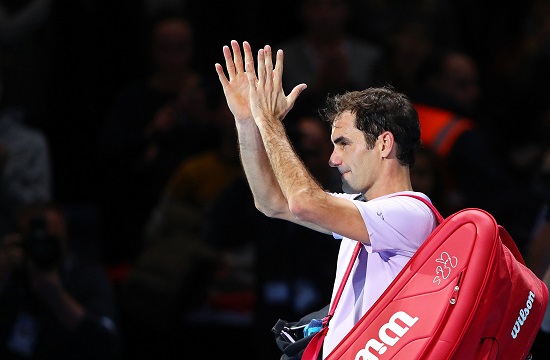 The Top Ten of 2017
1. Rafael Nadal (ESP) – No. 1 for fourth time and oldest (31) year-end No. 1
2. Roger Federer (SUI) – Oldest (36) to finish No. 2 and record 11th time in year-end Top 2
3. Grigor Dimitrov (BUL) – Jumps from No. 17 in 2016 and first player with maiden Top 10 finish at No. 3 since Djokovic in 2007
4. Alexander Zverev (GER) – Youngest (20) in year-end Top 4 since Djokovic at No. 3 in 2007 and first German in year-end Top 10 since No. 6 Rainer Schuettler in 2003
5. Dominic Thiem (AUT) – first Austrian in year-end Top 5 since No. 5 Thomas Muster in 1996
6. Marin Cilic (CRO) – No. 6 for second straight year and third Top 10 finish in four years
7. David Goffin (BEL) – First Belgian in Top 10 with career-best 59 match wins
8. Jack Sock (USA) – First American to finish in Top 10 since No. 8 Mardy Fish in 2011
9. Stan Wawrinka (SUI) – Finishes in Top 10 for fifth year in a row and second-oldest (32) Top 10
10. Pablo Carreno Busta (ESP) – Improves from No. 30 in 2016, biggest jump in Top 10 (20 places) like Zverev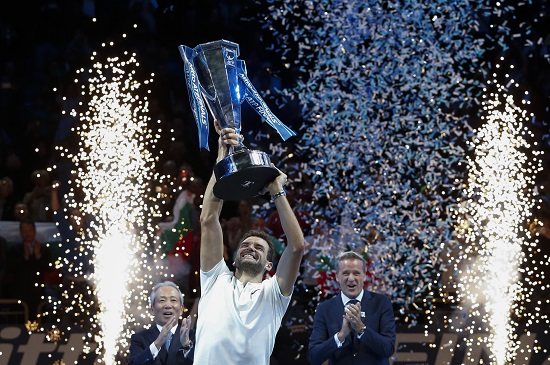 Interesting stats as an overview of the men's year-end rankings:
* For the second year in a row France leads all countries with ten players in the Top 100, including six in the Top 50. Spain has the most in the Top 50 with seven.
* For a record seventh time Rafael Nadal and Roger Federer finish in the Top 2, the most by any duo in the history of the Emirates ATP Rankings (since 1973).
* Nadal, who ended last year No. 9, becomes the first player since Andy Roddick in 2003, to finish No. 1 from outside the Top 5 the previous season.
* Federer, who climbs from No. 16 last year to No. 2, finishes in the Top 10 for the 15th time in 16 years. Federer becomes the first player since Nadal to jump from outside the Top 10 to No. 2 the following year.
* Serbian Filip Krajinovic makes the biggest jump (203 spots) in the Top 50 from No. 237 at the end of 2016 to a year-end ranking of No. 34.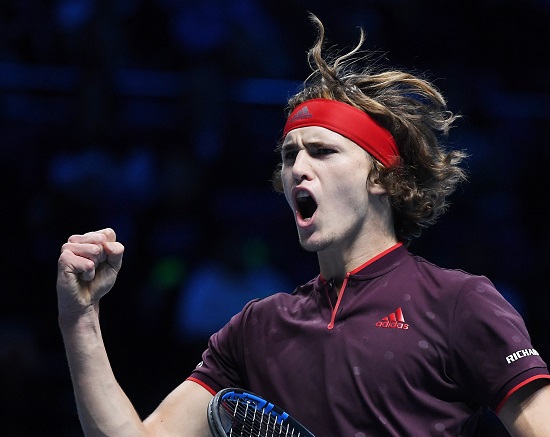 * Teenager Denis Shapovalov finishes a year-end best No. 51. The 18-year-old Canadian is the youngest of three teenagers to finish in the Top 100 along with and No. 79 Frances Tiafoe (19) of the U.S and No. 91 Stefanos Tsitsipas (19) of Greece. Tsitsipas is the first Greek man to finish in the Top 100.
* Ivo Karlovic, 38, is the oldest in the Top 100 at No. 80 and one of a record 43 players aged 30 & over in the year-end Top 100.
* No. 4 Alexander Zverev and No. 33 Mischa Zverev are the first brothers in the year-end Top 35 in singles since 1991 with No. 14 Emilio Sanchez and No. 32 Javier Sanchez.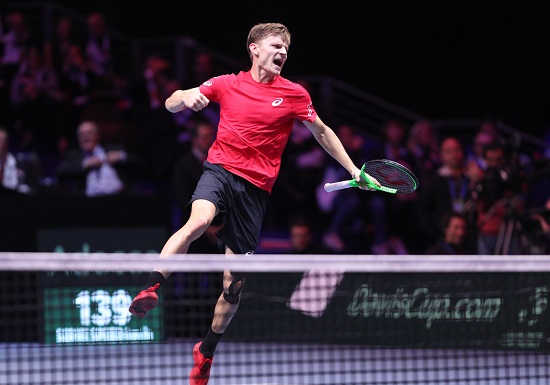 * Brazilian Marcelo Melo finishes No. 1 in doubles for the second time in three years. He and partner Lukasz Kubot of Poland are No. 1 in the Emirates ATP Doubles Rankings in their first season together.
* Sock (No. 8 singles, No. 39 doubles), Carreno Busta (No. 10 singles, No. 44 doubles), Pablo Cuevas (No. 32 singles, No. 21 doubles), Feliciano Lopez (No. 36 singles, No. 24 doubles) and Ryan Harrison (No. 47 singles, No.16 doubles) are the only five players who ended the year in Top 50 of both singles and doubles.