At the NextGen Finals in Milan a few new ideas will be tried out. What do you think of the ideas?
This week's NextGen Finals being played in Milan which has brought together the eight leading men aged 21 and under (except Alexander Zverev who also qualified for the ATP Finals in London and decided not to play in Milan) is a good concept. The players in the eight are: Borna Coric, Daniil Medvedev, Jared Donaldson, Karen Khanchanov, Hyeon Chung, Gianluigi Quinzi, Andrey Rublev and Denis Shapovalov.
The event is trying out a number of different things in an effort to see how they could work. Here is a list of the different ideas. I am putting my thoughts forward but we'd like to know what you think. Will they work? Do you want to see them introduced? Is it just a bit of publicity malarkey? Do you really care?
1. BEST OF FIVE SETS BUT FIRST TO FOUR GAMES IN A SET
Fine for an exhibition format but not if it's the real thing. It will make for rapid fire action but it takes the essence out of the sport.
2. TIEBREAKER AT 3-3
Again, if it is an exhibition that is totally okay. It is quick action stuff and the fans will have fun with the excitement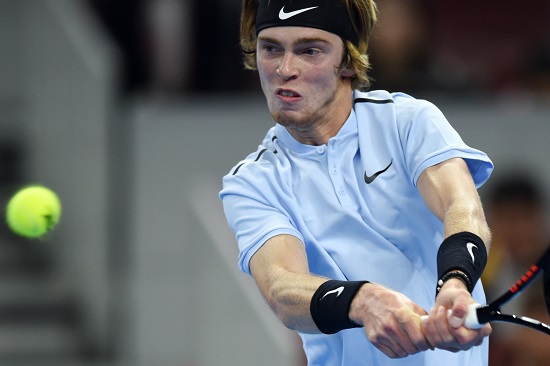 3. NO LETS ON SERVE
I'd like to see this tried out on the main tour, it is certainly an aspect that could quicken things up a bit. I can also see it being a hard-luck situation for a player receiving serve if there is a let and the ball dies over the net.
4. SUDDEN DEATH DEUCE POINTS WITH NO ADVANTAGE
No issue with this aspect. A deuce game can go on forever and I think going with no advantage is not a bad idea. The whole sudden death aspect can be gripping mid match but I am not in favour of it being the cause of a match ending.
5. MAXIMUM OF ONE MEDICAL TIME OUT PER PLAYER PER MATCH
Great idea. Players have being going overboard with calling physios and medical staff to the court.
6. NO LINE JUDGES, HAWK-EYE WILL BE THE DETERMINING FACTOR
Not so keen on this idea. It takes the human element out of the sport. Tennis should not get clinical.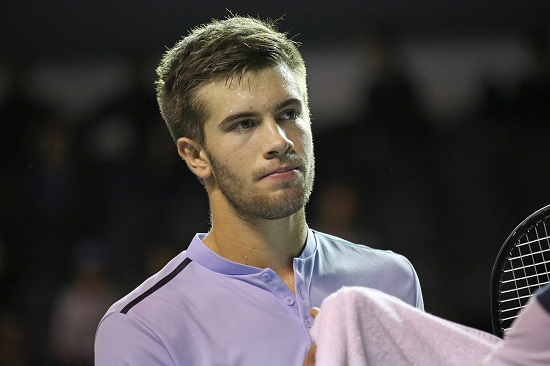 7. MATCH STARTS FIVE MINUTES AFTER WALK ON
Fantastic. I have been an advocate for something like this for ages. There is way too much time wasting before a match starts. Players need to be, and should be, ready to start. I'd even go so far as to say play starts when they walk on.
8. SHOT CLOCK ON COURT WITH 25 SECOND RULE BETWEEN POINTS
Another super idea that should be used at the tour level, in all events. Players waste too much time, whether it's bouncing the ball 50 times before serving or getting a towel etc. No more fussing about.
9. END OF SET COACHING VIA HEADSETS
Hate the idea of coaching. The WTA does it and I am dead against it. Tennis is an individual sport, a player must think for themselves.
10. FANS CAN MOVE ABOUT DURING PLAY ON THE SIDES BUT NOT BEHIND
Doesn't this happen in New York at the US Open anyway? Either allow movement or don't allow movement. This can get frustrating for the public.