Caroline Wozniacki has won the biggest title of her career while Simona Halep ends the years as world No.1.
For well over a decade Caroline Wozniacki has been a staple in women's tennis. Often she was there at the pointy end of very big tournaments, even majors, but had never quite crossed the line. That has changed. Wozniacki has finally won a very big event. She beat Venus Williams for the first time, 6-4, 6-4 to win the season-ending BNP Paribas WTA Finals in Singapore.
"It feels great," she said. "You know, going into the tournament, you know that it's going to be a tough one, regardless. You may leave the tournament being 0-3 at the end of the year, but you hope for the best and you hope that you can play your best tennis.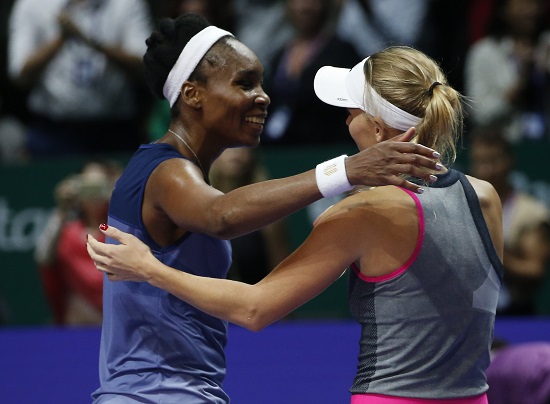 "I'm really proud of how I have played all week and how I have fought and how I really produced some great fighting out there. To be here with the trophy means a lot, and it's a great way to finish off the year."
Seven previous times she has played Venus, between 2007 and the last time in 2015 and only once did she take a set off her, in the Auckland 2015 final, so it was additionally satisfying to achieve her first win over the legend in such a big match. And for the third time this year in a very big championship match, Venus has come up short; it was the case at the Australian Open and Wimbledon.
With Wozniacki now 27, it could be asked if this might, just might, be the opening to go all the way at one of the four majors having reached the US Open final twice, the last time in 2014. There have been so many questions about her mental strength in a crunch, but then if she did not have that determination how could she have reached the world No.1 ranking, which she did?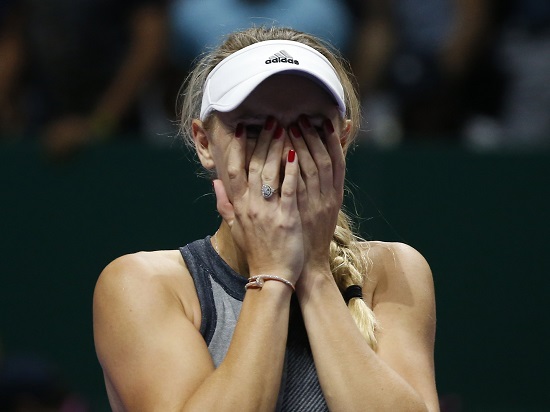 "I don't really care, to be honest. I know I have done well and I have had a great career," Wozniacki said. "I'm proud of my achievements, and I'm proud of being able to just, you know, fight my way from a little kid to all of a sudden being one of the best tennis players in the world. Very few people can say that, and I'm proud of that."
But when asked if she is back to her best, Caro seemed to dodge the question and related it to how well she had played in Singapore and the fact that she is leaving Singapore as the winner. All she wants to do is take time off before getting ready for the Australian Open, another topic on the do not want to discuss list. It's holiday time after all.
The BNP Paribas WTA Finals is her second title of the year and 27th of her career, and absolutely she had enjoyed a consistent career but still for many it is all about the majors and Wozniacki still has to get over that threshold.
"I'll definitely try. You know, I get this question all the time, but I just want to enjoy this tournament. Can we just enjoy this without talking about the future? I just want to be happy I won this one, and then that's it," Wozniacki said.
Someone else on a very similar court is Simona Halep. While Wozniacki will end the season at No.3, Halep is the first Romanian to be the year-end world No.1 and she is yet to win a major but has been to the Roland Garros final twice.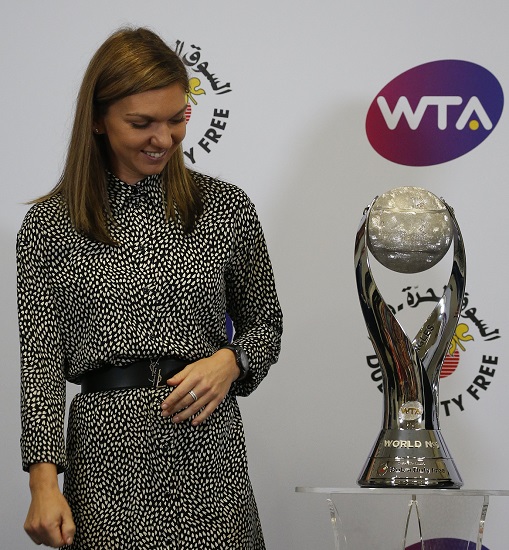 It is a fantastic achievement highlighting her consistency and ironically she is the first to ascend to the top spot without a major on the mantle since Wozniacki in 2011.
"I'm very proud to end the season as the WTA World No.1," Halep said. "I have worked extremely hard to be the best player I can be, and it is an honour to be in the No.1 position at the end of the year."
However, the fact that a player can reach No.1 having never won a major pinpoints a flaw in the system. It has nothing at all to do with Simona Halep, she has been great through most of the year and every good wish to her, but whether the WTA wants to acknowledge it or not, the four majors are the most important and treasured events in tennis. That is not acknowledged nearly enough by the WTA. If it were then their circuit would reflect that.