The BNP Paribas Showdown at Madison Square Garden, New York, is the longest running one night showcase in world tennis.
On Monday 6 March it will be World Tennis Day and on that night as part of the celebration it will be the tenth anniversary of the BNP Paribas Showdown at the iconic and most famous sports and entertainment arena in the world, Madison Square Garden.
The brainchild of promoter Jerry Solomon to return tennis to The Garden, the event has been a monumental success over the last decade with many of the sport's greatest names brought together on the first Monday night of March each year. It could almost been seen as an official launch of the North American tennis season.
This year is the most ambitious exercise Solomon has put together as eight players take to the centre court under that famed domed roof of The Garden – Venus Williams, Garbine Muguruza, Juan Martin del Potro, Kei Nishikori, Nick Kyrgios, Jack Sock, Andy Roddick and Lleyton Hewitt.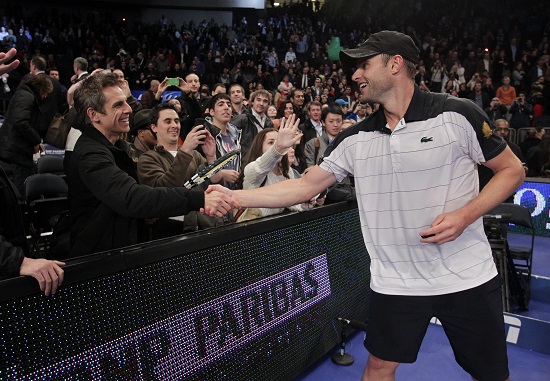 This year's BNP Paribas Showdown is a look at the past, the present and the future of world tennis and it is a clash of The Americas versus The Rest of the World.
"It has been a challenging but extremely exciting and rewarding exercise to bring all these players together," Jerry Solomon, President of GF Sports said. "We have such an incredible variety of stars on show; Venus and Kei, Nick Kyrgios with Jack Sock, Garbine and Juan Martin and Andy renewing his rivalry with Lleyton.
"It is a night that promises to be fun and entertainment and that's exactly what tennis should be all about."
This year four players, Kyrgios, Sock, Nishikori and Muguruza are making their Showdown debuts which will make it a total of 37 players involved in the event's history. Of those 37, 33 have been either ranked No.1 and/or have won at least one major or been in the final of at least one major.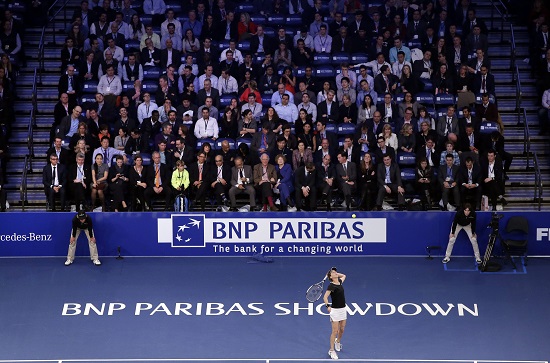 Between them they have won twelve majors and reached another 16 finals at the big four tournaments and overall the eight players have won 150 career titles and reached another 95 finals. An incredible achievement.
The USA has had the most players involved with twelve and when Venus plays again this year she will join Roger Federer, Serena Williams, Ivan Lendl, John McEnroe and Caroline Wozniacki as the only players to have played the event three times. From that illustrious group Lendl is the only one to have participated in the Showdown at all three locations it has been held – New York, Hong Kong and London.
In addition to the singles matches there will be a mens doubles and for the first time in Showdown history, a mixed doubles.