In the retro final Roger Federer and Rafa Nadal will meet.
Tennis over recent years has witnessed some fabulous rivalries and while 34 matches does not make it the most prolific rivalry, it is the series that stands out the most and remains the most celebrated. Roger Federer and Rafa Nadal have created almost an aura around their on-court battles and even though Nadal has won 23 of their matches and Federer just eleven, there remains a special engagement when they step out to square off.
This is the retro final. It would have been indeed rare for someone to have predicted this scenario for the final match up especially considering how much time they both had off last year because of injuries. Both players have made it clear it has surprised them even though they were playing well.
"For sure we never thought that we had the chance to be, again, in a final, and especially in the first of the year," Nadal said. "Happened. Both of us I think worked very hard to be where we are. Is great. Is great that, again, we are in a moment like this and we going to have a chance again to enjoy a moment like this. Just very happy for me and very happy for him because I think going to be a very nice moment."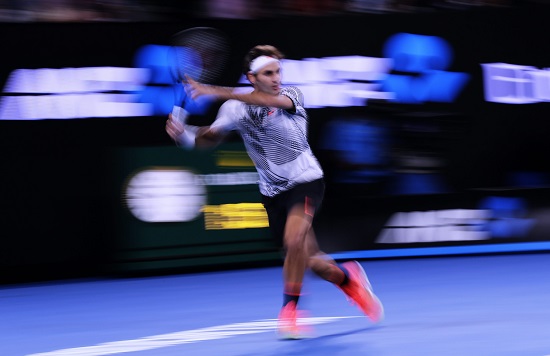 After his semi-final win over Stan Wawrinka, Federer declared in court that he was Nadal's No.1 fan and cited what an incredible player he is and he possesses shots that no other player has.
"When you have that, you are unique and special, plus he's got the grit," Federer explained. "He's got the mental and physical ability to sustain a super high level of play for years and for hours and for weeks. He's proven that time and time again. He's come back from many injuries, you know, time and time again. He made it seem easy, and it's not. I think he's been tremendous for the game. I have a lot of respect for him on many levels."
Federer is looking to become the first man in history to win five or more titles at three different Grand Slam events. He has won a total of four Australian Opens, seven Wimbledons, five US Opens and one Roland Garros. Victory would also see him take sole ownership of 3rd place on the list for most Australian Open titles and close the gap on Novak Djokovic and Roy Emerson, who have each won six Australian titles.
Nadal is bidding to become the first man in the Open Era – and only the third man in history – to win each of the four Grand Slam titles twice. Emerson and Rod Laver are the only players to have won each Grand Slam on two or more occasions.
"Is special play with Roger again in a final of a Grand Slam, I cannot lie," Nadal said. "Is great. Is exciting for me and for both of us that we still there and we still fighting for important events. So that's important for us, I think. That's very special.
"After that, you know, is a final. Is a very important match for both of us. I hope to be ready to compete well again. I need to rest well and to recover from now."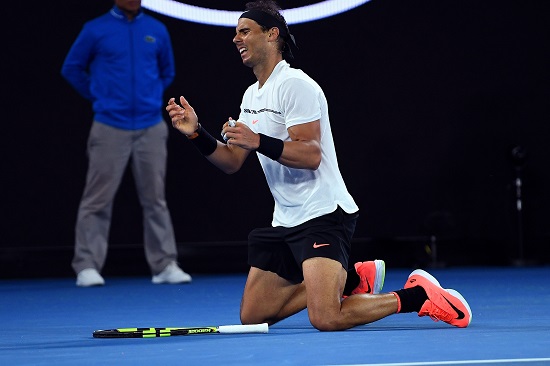 Both men went through a lot physically last year. Federer did not play against after losing in the Wimbledon semis and Nadal was on and off because of his wrist injury that saw him pull out of the French Open and literally left him crying in the car going back to the hotel.
The winner of today's match will set the record for the longest wait between Australian Open titles in the Open Era. Nadal is bidding to end an eight year wait for the Australian Open crown and won here for the first time since 2009, while Federer is looking to end a seven year wait and win here for the first time since 2010.
This will be their ninth meeting in a Grand Slam final and Nadal has won eight and to the winner will earn $3.7million.