One of the talking points at the French Open has been animalistic.
We are in the fashion capital of the world. The mecca of haute couture. And what do we get on the red clay courts of Roland Garros but zebras. Can you believe it? It is like a scene from the movies "Racing Stripes" or "Madagascar".
Last year at Roland Garros Stan Wawrinka's hideous plaid shorts garnered plenty of attention and Yonex was laughing all the way to the catwalk. What adidas has done this year has given us tennis Zoolander.
I always thought that the collective noun for a lot of zebra was a herd of zebra but in fact they are is more appropriately referred to as a dazzle of zebras. Dazzle? These tennis players in the black and white have certainly been attention grabbing for the wrong reasons but adidas has achieved its goal. The gear is being talked about.
Having the players all decked out as if they are from the African bush is one thing, as bad as it is, but then to have ushers wearing leggings in the zebra pattern is something else. Not a good look.
Coco Chanel and Yves Saint Laurent and the wonderful tennis designer Ted Tinling must be turning in their graves.
When Simona Halep played Naomi Osaka the contrast of outfits was polar opposites. Halep in the zebra gear (by the way can anyone determine what the reason is for the out of place black vertical stripes that look like suspenders on the ladies tops?) and Osaka looked like a TV test pattern gone wrong. And then there was Yanina Wickmayer who looked like she had just arrived from the Chelsea Flower Show in an outfit that was a total confusion.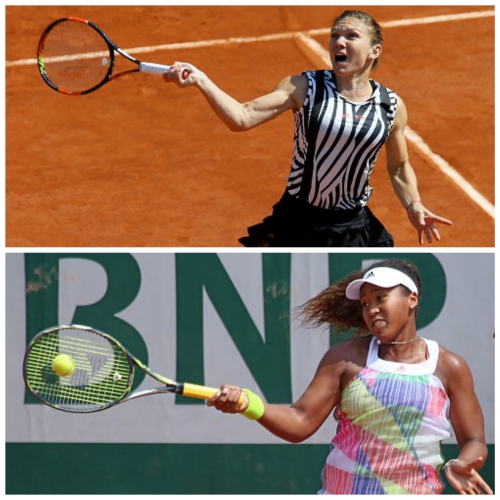 I am still trying work out what Yohji Yamamoto was thinking with the zebra design with this Y3 creation for adidas.
Why can't tennis clothing designers provide more style? Gear that looks classic and for a change be original with colours rather than copying each other more often than not. Where is Amanda Priestly when she is needed? No wonder Anna Wintour has big sunglasses on when she is watching tennis.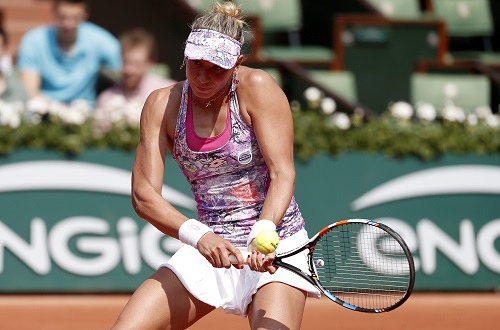 There are a couple of exceptions to the bad outfits we see. Maria Sharapova more often than not looks classy on the court – her "Breakfast At Tiffany's" dress remains the most stylish of recent years, and Garbine Muguruza looks wonderful. Who is she with? Adidas? There you see it is possible but then she is wearing Stella McCartney.