Svetlana Kuznetsova and Victoria Azarenka will meet in a final for the first time.
It has been a while since Svetlana Kuznetsova has been in the final of a truly big tournament. This year she won Sydney but events the size of the Miami Open have been eluding her but now she is into the final for the second time and the first time since winning the event in 2006 when she beat Maria Sharapova, noticeably absent this year.
Sveta will take on Vika Azarenka who has been on quite a run of late having won the BNP Paribas Open in Indian Wells beating Serena Williams (in the final), just as Kuznetsova did in Miami. It will be their ninth meeting but first in a final and their head-to-head stands at 4-4, and like Kuznetsova, Azarenka is also a previous winner of the title on Key Biscayne.
Should Kuznetsova win the final she will break back into the world's top 10 for the first time since 2010 while Azarenka's name on the trophy for the third time will see her be the first woman since 2005 to win the Indian Wells-Miami double in the same year.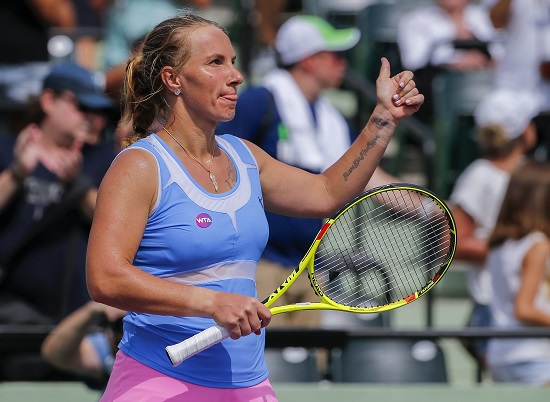 It is very nice seeing Kuznetsova shine, she remains one of the most popular individuals in women's tennis. Her personality is open but with her tennis is boom or bust. She has often talked about the fact the early rounds of an event give her trouble but once she gets going things change. That has been so evident in Miami.
"My coach laughs about it," she said. "He said, you don't have the medium term. You don't go like middle, stable. You go very bad or very good. So I don't know if it's true. I always said so I feel so much better when I have two matches under my belt, two, three matches. Then I start to play better and get into the rhythm of the matches.
"Nowadays the level is really good of the girls. Everybody can beat anybody almost. But there is difference of girls who can constantly win matches and those who can beat anybody but then next day they lose. I want to be different one. I want to win more matches. So when I get matches, I get going, I feel much better."
She knows that Azarenka is well prepared and playing with confidence and "taking all her chances". Kuznetsova says that her goal now is just to keep improving and be ready for every match she plays, you can't not be when you are facing Azarenka.
"I'm ready to play," Kuznetsova said. "Now when you compete you got to be at the top level. That's the only goal I have. I didn't think if I get to top 10 or not. When I go and I see the rankings I am confident in myself I can beat these players and players from top 10. I can beat basically most of the top players. Actually any player."
Well if it is to do with confidence then it is hard to go past Azarenka but she is never satisfied with a performance on court and that push to keep getting better is what she will take on court against Kuznetsova in their first meeting since the 2013 Australian Open.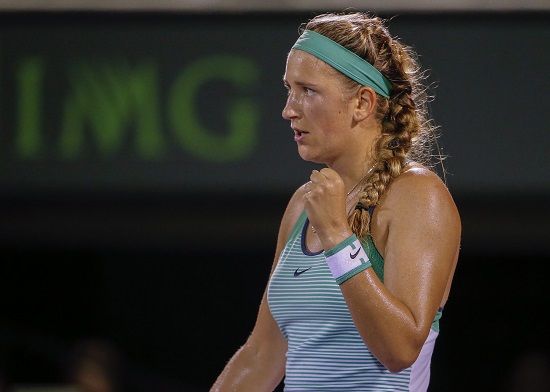 "She's a very talented and diverse player. She is one of the players who knows how to handle big stages," Azarenka said. "I know she has her up and downs in her career, but she knows how to handle big stages. She is a two-time Grand Slam champion, so it speaks a lot.
"Seeing her coming book into her form, I know she's always been a dangerous player, so for me it's going to be really fun challenge to see also where we both are in a different timing of our career since we last played.
"It's going to be really fun. It's tough, but the final can be unpredictable and is the type of the match where you give it all."
Asked if she feels she is the best player in the world right now, Azarenka said: "I wouldn't go out there and kill myself every day if I didn't feel like that."