One major, the Australia Open, is over so we are looking ahead to what might be for much of the year.
Well the Australian Open is now behind us and we are halfway to the end of the first quarter of the year with the next lot of big events coming up being first round Davis Cup by BNP Paribas, BNP Paribas Open in Indian Wells and the Miami Open.
But where to from here for the players now that the first of the majors is behind us? What might the crystal tennis ball have in store for some of the game's biggest names? So let's try and breakdown what could happen.
NOVAK DJOKOVIC
He got his record equalling sixth Australian Open title and Novak will win his first French Open but Wimbledon will slip through his racquet strings. He will rebound to win Olympic gold in Rio and back that up with another US Open crown. There is no doubt that he will remain world No.1 by a long margin.
SERENA WILLIAMS
She no doubt felt the pain but showed way better grace at losing the Australian Open final than she did when she lost to Roberta Vinci in the US Open semis last year. Serena is likely to be without a major till Wimbledon when she should pick up her first major of the year and will have a solid second half with the Olympic gold medal and she will make up for last year's loss at the US Open by winning that.
RAFA NADAL
When it comes to the big four titles, Rafa will be winless again in 2016. He is likely to stay around the top five but he will get frustrated at not being able to penetrate Djokovic's defences, and depending on how draws go, Roger Federer will have a winning record over him.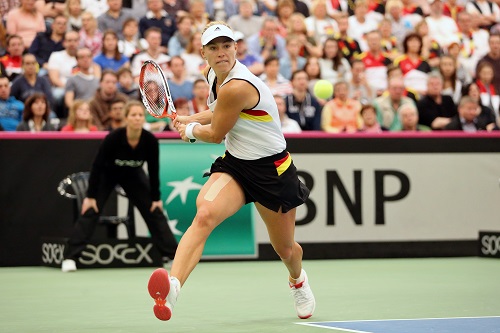 ANGIE KERBER
Her victory at the Australian Open was a breath of fresh air making it two majors in a row that an "outsider" has won. The French Open will not prove to be a happy hunting ground for her mainly due to getting used to being the winner of a major. It is not an easy honour to hold when not used to it. She should probably take some advice from Stan Wawrinka; he went through it. Angie will get some runs on the board at Wimbledon and the US Open and possibly pick up an Olympic medal … like bronze.
ROGER FEDERER
He is certainly playing well and there is one more major left in him. The one he wants is Wimbledon and he will get his chance again. It would not be surprising to see him hold the Challenge Cup. Things will fall into place for Roger. At the Olympics he is likely to pick up a medal in doubles with Stan Wawrinka or mixed with Martina Hingis. In fact it should be an all Swiss mixed final.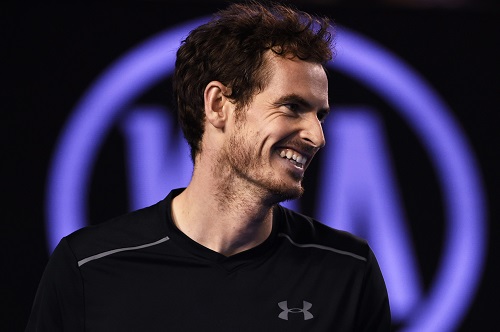 MARIA SHARAPOVA
She will remain the highest paid female athlete in the world (who is going to change that?) but glory at the big ones will elude her.
ANDY MURRAY
Tennis's newest father. His new role will likely distract him to some degree but he will shine at Wimbledon and probably reach the final. After a few months the new baby will be the best thing to happen to Andy's tennis. He won't win a major but will feature on the Olympic podium with a medal.
SIMONA HALEP
Roland Garros is where Simona is going to shine. Certainly she will pick up a few spoils along the way but Paris in the springtime will bring her her first major.
STAN WAWRINKA
He has his French Open title to defend but for Stan the Man the best moment of the year for him will be at the Olympics where he will medal.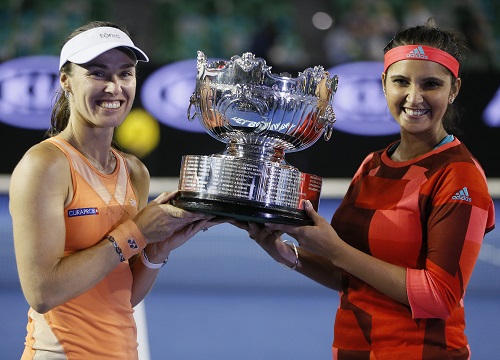 SANIA MIRZA AND MARTINA HINGIS
"Santina" as they are known will win the calendar year Grand Slam but because they are from different countries an Olympic medal together is out of the question.
BOB AND MIKE BRYAN
The twins are going through a horror patch with their results which is a shame because they add so much excitement to doubles and this will be their last year on tour. While they should still go deep at Wimbledon and the US Open, it will be the Olympics where they will put it all together.