It is an all-Italian womens final at the US Open for the first time but the demise of Serena Williams stole the attention.
It was a jaw-dropping day at the US Open. In one of the most sensational upsets of modern tennis times Roberta Vinci stopped the course of history when he ended Serena Williams run at the tournament and turned dreams of a calendar year Grand Slam into a nightmare more vivid that Freddie Krueger appearing out of the dark.
Serena Williams had won the first set 6-2 and was essentially three sets away from winning a record setting seventh US Open and in the process the coveted calendar year Grand Slam. Only three other women have achieved that, the last being Steffi Graf in 1988.
Instead in the Big Apple the apple cart was turned upside down and Williams found it too difficult to break this Vinci code. Robert Langdon would have been proud of his namesake Roberta as she came back to score the most sensational of upset 6-4, 6-4.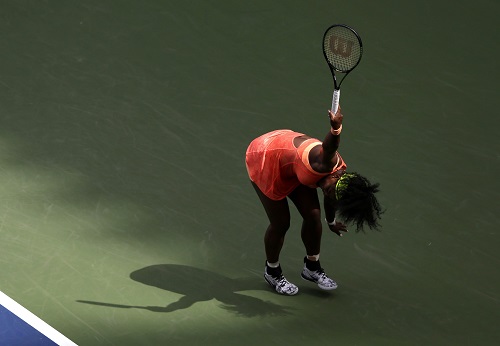 In the four previous meetings between them Vinci had never taken a set from Williams whose nerves were coming more and more into play as she cracked a racquet and did not hold back on the expletives.
Williams was abrupt in saying that she doesn't feel pressure. Nerves and pressure would go hand-in-hand and if she does not feel the pressure in these situation someone asked if she has "blood flowing through her veins", because it would not be natural to not feel those emotions.
"I didn't realise yet, but it's amazing. It's like a dream," Vinci said. "I'm really happy, but of course I'm a little bit sad for Serena because she's incredible player, No.1, almost all career, all the Grand Slams.
"But what I have to say? I'm happy. I don't know. It's tough to explain my emotions now. It's amazing. It's magic moment for me. You work so hard for a long time, it's incredible.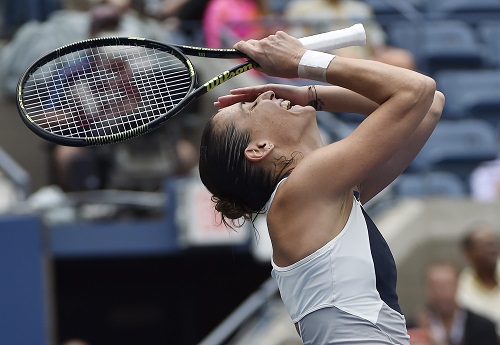 "I'm 32, almost at the end of my career, and then I make the first US Open final in a Grand Slam. I didn't expect this."
She had also contacted her travel agency to change her flight to leave after the match. She said if someone had told her should could win against Serena, her response would have been "Come on!"
As one would expect Williams was seething. When asked about her disappointment, she responded: "I don't want to talk about how disappointing it is for me. If you have any other questions, I'm open for that," she barked.
"I thought she played the best tennis of her career. She's going for it at a late age. I think she played literally out of her mind."
So while the historical aspect of the calendar year Grand Slam has gone right out the window there is still a historical element to the final because for the first time ever in the final of a major there are two Italians playing for the title. The only other Italians to make the final of majors was Francesca Schiavone and Sara Errani, Vinci's former doubles partner.
Earlier in the day Flavia Pennetta reached the final with a one-sided win over the second seed Simona Halep 6-1, 6-3; Pennetta coming back from 1-3 to win the last five games of the match.
"It is amazing because 20 days ago my physio ask me if I was ever think I can win a Grand Slam or be in the final of Grand Slam, and I say no." Pennetta, who was playing her second US Open semi in three years, said. "I'm really happy. I think I pay very well from the beginning. Everything was working amazing."
The final will be the tenth meeting between them and Pennetta leads 5-4. They last encounter was at the Open in 2013, in the quarters and Pennetta won in straight sets.
They combined ages of 66 makes this the oldest final at a major since Wimbledon 1977 when Virginia Wade beat Betty Stove. Vinci is only the third unseeded women's finalist at the US Open and Pennetta, who is also the oldest first time finalist at a major, is the lowest seed ironically since Serena Williams in 2011.