Serena Williams has captured her 20th major and third singles title at the French Open, overcoming Lucie Safarova at Roland Garros.
It is a bit surprising that Marvel Comics or even Marvel Pictures, producers of films such as "The Avengers" have not ventured into making a series around Serena Williams. After all, she physical prowess would probably outdo many of their own heroes.
Williams captured her third French Open and her 20th major by defeating Lucie Safarova in the French Open final. She took a notch over two hours to get the job done 6-3, 6-7, 6-2 but she still showed some of the effects she has been battling from previous days with her health. Her mannerisms were not remotely as dramatic as they were in the semi-final against Timea Bacsinszky when she was slumped over in her courtside bench and was often doubled up over her racquet between points.
"When you have the flu your whole body aches, that's kind of what I have been dealing with," Williams said. "Like even now I just really don't have any energy and I just want to go to bed.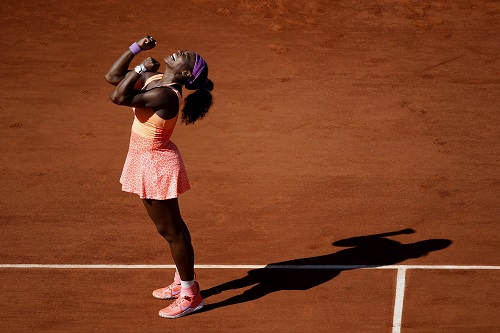 "I talked to all the doctors here and the physios. I even told the physio, I'm not sure I'm going to be able to play, you know, because this is just not looking good. I actually was really bad last night. And then they helped me out (and) I was just like, Okay, I have been playing for over 30 years. I know I can at least play tennis. After that, I just went out to play a match."
There is no doubt the final became tighter. It was one way traffic for Williams as she won the opening set, then has 4-1 and 40/15 before an array of double faults interfered with her rhythm.
The lapse allowed Safarova back in the match as she levelled to 4-4. Williams broke to lead 6-5 and served for the championship and was two points from winning when Safarova put herself back in the fray. She pushed it to a tiebreaker which she won easily and then went up 2-0 in the decider. Williams admitted to getting "tight". The momentum had swung.
But right on cue Williams hit back. A run of six games gave her the championship as Safarova netted a feeble return.
After all she has been through it was quite an outstanding victory and she has become the first woman to win a major after getting through five three setters. She was the first woman since Iva Majoli at Roland Garros in 1997 to reach the final of a major by getting through four three setters.
"It makes this trophy really special. I really wanted it. I wanted to win so bad," Williams said. "I just felt like, you know, I had every opportunity in this match. You know, being down from second, third, fourth round, you know, it wasn't very easy, so this is definitely probably one of my I probably topped for my most difficult time to win, but also makes me feel good that I was able to be fit and be able to win the event. I can't believe I won, but it's cool."
Safarova can certainly be quite satisfied with her achievements playing in her first ever final at a major; previously her best was a semi-final, at Wimbledon in 2014.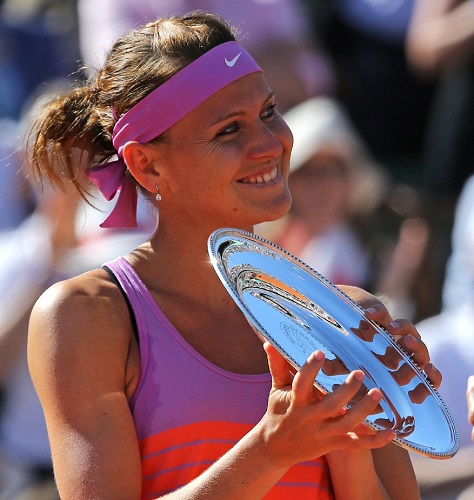 "I'm proud that I fought back in the second set, because it was looking like it will be an easy match," she said. "Serena was really strong out there. I just pushed myself to step up the level. But when she won the serve on 2 1 she just stepped up her tennis again. She did some great shots to break me and started to play really strong. She just was playing better than me.
"It was exciting. I really enjoyed it. Yeah, a little bit nervous, but not too much. It was a pleasure to play against Serena there today. Yeah, I fought. I did my best. It didn't work out, but it was a good match."
This being her 20th career major places her two behind Steffi Graf and four behind the all-time leader for titles at the majors, Margaret Court. The win has also put Williams halfway to the calendar year Grand Slam.
"I don't know if it will be more special if I make a Grand Slam," Williams said. "I don't think that it makes it more special. I think it will be awesome, but at the end of the day it's going to be it's pretty awesome to have 20. Obviously I would love to win a Grand Slam.
"I haven't done great at Wimbledon the past two years, so I'm going to take it a day at a time there. My goal is just to do better the last couple of years, do one more and one more and one more. That's the one I have been struggling at, so hopefully I will be able to play a little better there. I mean, it's perfect for my game, so now that my arm is better I'm hoping to get better there."