Novak Djokovic is chasing a fifth Australian Open crown and Andy Murray is looking for a first. When they meet in the final it will be their fourth clash at Melbourne Park.
When Novak Djokovic and Andy Murray square off for the Australian Open crown it will be their fourth meeting at the Australian Open and their 24th meeting overall and in both instances it is Djokovic who has the advantage. Djokovic has won the previous three at Melbourne Park and has a 15-8 record against the British player.
Murray is looking to end a four match losing streak to Djokovic in his fourth final at the Aussie Open and his first final at a major since winning Wimbledon in 2013 where he beat Djokovic. If he does win it will mean a British drought at the Australian has ended – the last Brit to hold the trophy was Fred Perry in 1934. Ironically when he won Wimbledon Murray was the first Brit to emulate Perry's achievement 77 years before.
"Obviously losing in the finals is disappointing," said Murray. "But making four finals is a very, very difficult thing to do. It's not easy to do. And, yeah, I'm proud of my record here. I'll try my best on Sunday. I'll go in with best tactics possible, prepare well, couple days' rest and recover as best as I can. And, yeah, all I can do is give my best. If it's enough, great. If not, I literally couldn't have done anything more to put myself in a better position come Sunday."
This is the first major final for Murray since that Wimbledon title. Two months after that he had back surgery and it took most of 2014 to get back into a swing. It wasn't till September that he reached another final, of any level. That came in Shenzhen which he won and then he followed that with titles in Vienna and Valencia.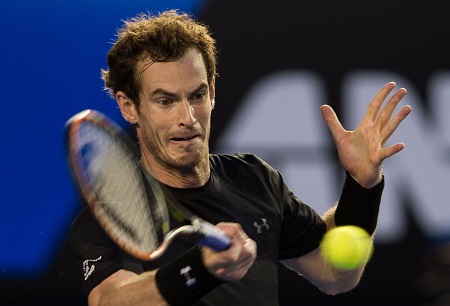 His employment of Amelie Mauresmo as coach raised more than a few eyebrows and when he parted company with members of his previous team and then recorded some miserable results at the ATP World Tour Finals last November, there was a fair amount of criticism and questioning as to the direction he was taking.
Murray has been vindicated with his run at the Australian Open. Djokovic put his two cents in as well saying it is not the first time in his career that Murray has turned things around. Novak highlighted that in the last five years there has been periods where Murray "just doesn't feel well" for half a season and there was a lack of significant results by his standards but then he gets to a grand slam final, or wins one.
"Maybe people were not giving him such a great chance to get to the finals, but to me it is not a huge surprise because I know what his qualities are; what he can play and what he can deliver," said Djokovic.
Certainly with the final there should be none of the personal tension that was highlighted during the semifinal between Murray and Tomas Berdych when Murray's fiancée Kim Sears was filmed shouting alleged obscenities at or about Berdych. Djokovic and Murray have known each other since they were 11 or 12 and their birthdays are just one week apart.
"He deserves to be there," said Djokovic. "With the game that he has, he has a winning mindset. He's a great fighter, great competitor, and somebody that commits to this sport. You can see that on a daily basis. He has a great team of people around him. He puts a lot of hours in the practice, gym, so forth. It pays off. I know him for a long time, so it's great we are able to challenge each other now in another Grand Slam final."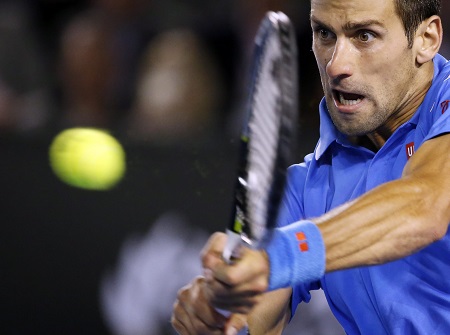 There is nothing in each of their games to surprise the other. They have played so many matches against one another and they have practiced against one another a ton of times. But surely the fact that Djokovic has won seven of the last eight matches they played will serve as a confidence boost for the Serb.
"There is not much predictable scenarios in our matchup (and) there's no clear favourite," explained Djokovic. "I think the way he's been playing, he already knows what it takes to win a Grand Slam title. On the other hand, I'm going to try to use also my own experience and of course motivation to eventually get my hands on the title as well."
If Djokovic does win it will be his eighth career major and his fifth Australian title. He would be only the second man in history to win five or more Aussie championships, the other being the legendary Roy Emerson who coincidently will be the one presenting the Sir Norman Brookes trophy to the new champion.
"It would mean everything, of course. Getting to the finals is already a great achievement," he said. "But now this is the match for which you have worked for now two months. This is where you want to be. This is why you put all these hours on and off the court, trying to get yourself in a position to win Grand Slam trophy, because that's what matters the most. I'm going to give my best, of course."
And at the end of the tournament, when the new world rankings are released, the "Big Four" will actually be back in the house – 1. Djokovic 2 Federer 3. Nadal 4. Murray however if Murray wins the title he will be 3 and Nadal 4. It is understood to be the first time these guys are back in the top 4 since May, 2013.