Roger Federer says he and his contemporaries are still going to dominate.
In tennis there is always talk about the "big four" in men's tennis – Novak Djokovic, Roger Federer, Rafa Nadal and, even though he is not currently ranked as high as four, Andy Murray. They're the guys who have dominated the men's game in recent years.
But Rafa Nadal and Andy Murray have not quite had the good results of late for legitimate reasons. As a result, more recently, there has been chatter regarding the rising players, players who are pinned to take over the mantle – Milos Raonic, Kei Nishikori and Grigor Dimitrov. However Federer has suggested that we should not be getting ahead of ourselves.
There is still a way to go before any of the rising brigade will be controlling the gear sticks.
"It's not because we didn't play well that we maybe dropped a bit," said Federer. "We have had some injuries Rafa had his issues; Murray had surgery on his back; I've had a tough year in '13. The only guy who was really consistent was Novak really at the end of the day, and he took care of it and took advantage of it to some extent. But he was still there when it mattered the most.
"Then, I mean, Rafa was still there again on clay. I was consistent this last year. I think Murray is on his way back. Still made the Masters, even though he didn't play so well for some time.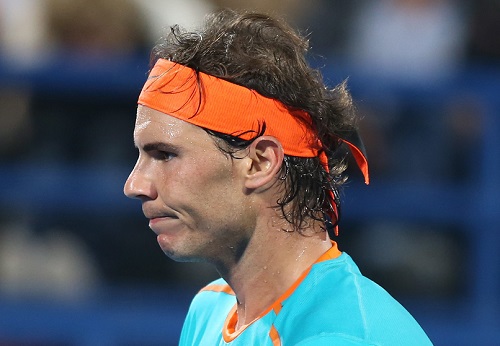 "(So) it's still a bit early to say. We'll see again what's going to happen this year. Clearly there were some big wins by Stan, Cilic, and Nishikori and some other guys making runs.

"For them it's also maybe more a year where they have to defend and do things like maybe they haven't done in the past. Making one run is always a bit easier than having to defend it."
Federer believes the group of guys is certainly right there and that they can make a break again and "can do special things".
He added: "I just think it's too early to say in the season just because Novak and Rafa lost in Doha that there is something on the horizon. I don't read into any of those results. I think they are going to be tough to beat, and favourites for the Australian Open, to be honest."