Usually when it comes to history making statistics there is an element of pride that comes into play. Milestones have been set and things are a "first". However, what occurred in three of the first four days at the French Open was certainly historic but they would not be the type of statistics you would want to be proud of.
In three of the first four days of Roland Garros records were shattered by some of the biggest names in tennis. On the first day Stan Wawrinka, tennis's newest Grand Slam winner from the Australian Open was bundled out on Court Philippe Chatrier in the first round. He crashed to Guillermo Garcia Lopez.
Two days later Li Na, also winner of the Australian Open last January, followed suit, going out to Kristina Mladenovic.
It became the first time in Open-era history (the French Open in 1968, by the way, was the first or the majors to provide prize money) that the two winners of a Grand Slam had both lost in the first round of the next Grand Slam. Not an accolade to frame and hang on a wall for all to see.
"Nobody say if you No. 2 in the world you have to win all the matches," said Li. "I mean, this is tennis. I mean, everyone come to the court, everyone has a chance to win the match. I think doesn't matter who plays against me, I always lose (this) match because I don't think she was put a lot of pressure from me. I think I gave it away for the match."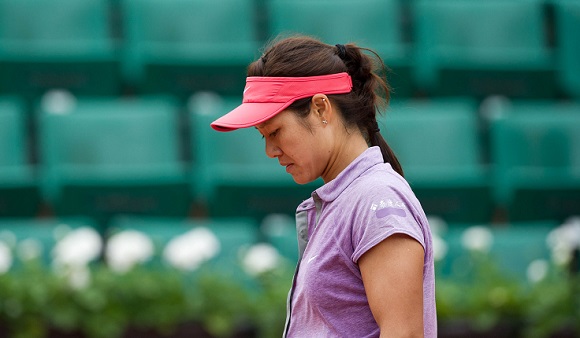 Just as the dust was settling down from that disaster and Serena Williams, titleholder at Roland Garros, was sent packing by a 20 year old from Spain, Garbine Muguruza, a player who idolised Serena when she was growing up. The score was 6-2, 6-2.
It was the third time in her career that Serena had failed to make the third round at one of the four majors. Her most famous "Big Four" loss was also that French Open, two years ago when she was beaten by Virginie Razzano in the first round which was the one and only time she had lost in the first round of a major.
Never before have both top two women's seeds failed to make the third round of any major; another history fact not to be bask in.
The four games Serena won in the match were the fewest number of games she has won in a loss at one of the four majors. Muguruza is one of only five different players aged 20 or younger to have beaten Serena at a Grand Slam event.
Interestingly the French Open is the only one of the four majors Serena has failed to defend successfully.
A little before Serena crashed out her sister Venus was beaten by Anna Schmiedlova 2-6, 6-3, 6-4 which meant it was the first time the sisters had exited an event on the same day since Wimbledon 2011. It had also happened at the French Open in 2008.
"I don't think anything worked for me, which is just nothing really worked. I don't know anything that actually worked," said Serena. "It was one of those days. You know, you can't be on every day, and, gosh, I hate to be off during a Grand Slam. It happens, you know. It's not the end of the world. It is what it is."
Later she was asked to review the first few months of the year. She said: "My first few months I don't think has been great at all. I haven't gotten past the fourth round of a Grand Slam this year. I have a couple words to describe it, but I think that would be really inappropriate so I'm going to leave it at that."
As for Wawrinka, it is a matter of coming to terms with the expectations, at least the three women had all won majors before.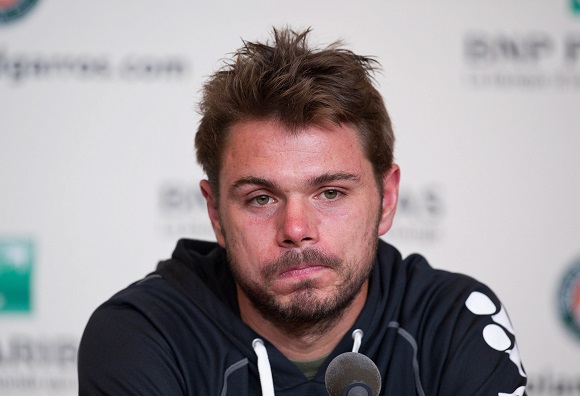 "It's a different picture for my career," said Wawrinka. "I need to put the puzzle back together, but differently than in the past, because now it's, after winning Grand Slam, Masters 1000, being No. 3 in the world, everything is different, and I still didn't find all the pieces.
"The mindset and the preparation was the same, but it's just that my level is different. So I'm playing so good in the practice, so sometimes in the match I expect more from myself. I'm not happy with small things. With little things, even when I'm playing okay, I'm not really happy because I know how well can I play.
"So it's more about that, the way I'm dealing with that, the way I want to put it together, and find a way how to be happy, how to play well, and how to win matches."