The men's semifinals at the BNL Internazionali d'Italia is exactly what tennis is needing and looking for. Two players from the "old guard" taking on two "young guns".
This is what the sport wants to see, a gradual handing over of the batons. Rafa Nadal, Novak Djokovic, Roger Federer and Andy Murray have dominated the sport for so many years and while the likes of Milos Raonic, Grigor Dimitrov, Kei Nishikori and Alexandr Dolgopolov have threatened to make a move, they have not quite achieved that on a consistent enough basis.
At the Foro Italico we are seeing some of that coming to fruition as Nadal takes on Dimitrov and Djokovic faces Raonic.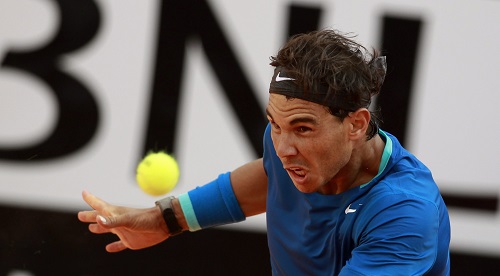 It was great theatre when Nadal accounted for Andy Murray in the quarters (amazing that they had not played for three years) and Djokovic got past David Ferrer. That was a big win for Novak who beat Ferrer on the Spaniard's preferred surface and especially after the arm concerns Djokovic has had. Raonic had beaten Jeremy Chardy and Dimitrov had the benefit of Tommy Haas retiring after the first set of their match.
Both semis should be fascinating contests but if one was have a preference it would probably be the Nadal-Dimitrov affair. It will be their fifth meeting and Nadal has won all before but since their last meeting the Bulgarian has stepped up to the mark. They last played in the quarters of the Australian Open and Nadal won 3-6, 7-6, 7-6, 6-2. Their only clay meeting was in Monte Carlo last year and the score then was 6-2, 2-6, 6-4.
What will be very interesting to see is how Nadal approaches the match when you consider he has had issues with two other young guns in recent months – he lost to Dolgopolov at the BNP Paribas Open in Indian Wells and had to fight back from a set and a break down against Nishikori in Madrid.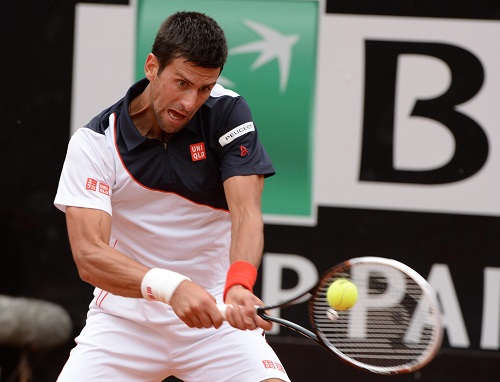 This year Dimitrov has won two titles and Nadal three while Nadal has played six more matches than Dimitrov as indicated by the year to date win-loss record which stands at 30-5 and 22-7 respectively.
Djokovic goes in against Raonic having won their only encounter, which was last year in the semis of the Davis Cup by BNP Paribas 7-6, 6-2, 6-2, and it was on clay.
Personal wise there are small connections; Djokovic was born in Belgrade and Raonic in Montenegro (one time part of the same country) and both reside in Monte Carlo.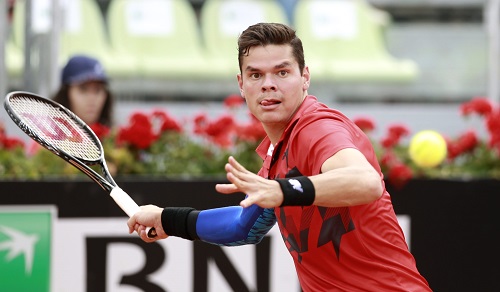 They have played way fewer matches than Nadal and Dimitrov this year – Djokovic's win-loss record is 19-3 and Raonic's is 12-6.
However these matches turn out, it will be great for tennis.