Poland's Iga Swiatek has created a bit of history by winning the French Open.
Iga Swiatek has become the youngest woman to win the French Open since the legendary Monica Seles in 1992 and the first teenager to do so since Iva Majoli in 1997, and she has displaced Bianca Andreescu who won the 2019 US Open, as the most recent teen to win a major. Not only that, she has become the first Polish player, period, to win a major, out doing that nation's greatest players Aga Radwanska and Wojtek Fibak.
Tennis is celebrating a relatively new name to the honor roll.
After just 84 minutes 19 year old Iva Swiatek was in a state of disbelief. She had just struck a forehand crosscourt that was a winner and she was mid-court, she was on her haunches, the racquet helping her balance and her hand across her mouth. She had just won the French Open, her first career title, defeating Sofia Kenin 6-4, 6-1.
What an incredible way to start winning titles.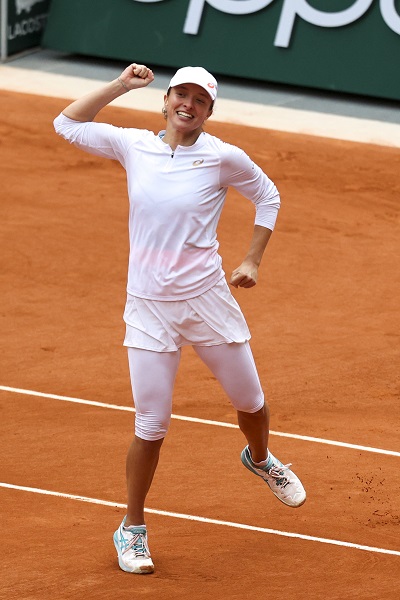 "Well, I'm just proud of myself; I've done a great job past two weeks, "Miss Swiatek said. "I wasn't expecting to win this trophy. It's obviously amazing for me. It's, like, life-changing experience. Yeah, I just feel like I kind of made history. "
She said she felt stressed but it did not show. On the outside she appeared calm and composed but the way she explained it was that everyone is stressed when it comes ton the final of a major and she figured Miss Kenin would be as well – no one is a machine. Both of them would have times to struggle and maybe not play at their best, but she just focused on what she had been doing all tournament.
"I focused on technique and tactics and I tried to get rid of expectations, just play one ball after another," she said. "I didn't really care if I'm going to lose or win, as I said, like yesterday. So really, I think the main key was just keeping my expectations low.
"Sometimes I caught myself visualizing that I'm also winning a Grand Slam. But on the other hand, it was also, like, really far away. Right now, when I'm here and I'm a Grand Slam champion, it's crazy.
"You believe in things, but in the back of your head you know that there's going to be, like, huge amount of work that you have to do to win that. Then after two weeks of great playing, you already have it. It's just - I don't know - overwhelming."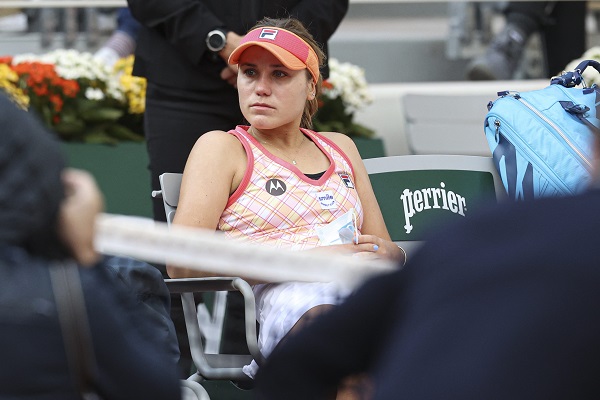 As expected, Miss Kenin was devastated and while she sat waiting for the presentation ceremony the tears were flowing. She got off to a slow start and was quickly down 0-3; she managed to get back and there was a flurry of service breaks as Miss Swiatek got the first set and was up in the second. The American need to get treatment on her taped left leg but when she returned from that there was not much hope of her turning the final.
"First of all, obviously a little bit disappointed and upset," Miss Kenin said. "She obviously played a really good match. She's, like, really hot right now, playing some really great tennis. I'm not going to use this as an excuse, but my leg obviously was not the best. It's obviously disappointing. What I'm thinking is I've got to get some rest and hopefully my leg will get better.
"Today obviously after the first set I just felt it was so tight, I couldn't move. That's why I had to call the trainer. It just got worse. Yeah, it's quite unfortunate it had to happen in this match. Like I said, she played really well. All credit to her. "
Miss. Swiatek is only the second unseeded player (first since Jelena Ostapenko in 2017) ever to win the title at Roland Garros. She dropped only 28 games during the fortnight, and she is the first player to not lose a set en route to the championship at Roland Garros since Justine Henin in 2007.