Sebastian Korda is the 20-year-old son of former world No.2 and major winner Petr Korda and his wife and former top 30 player Regina Rajchrtová.
It is not so much a case of keeping up with the Kordas, but Petr and I have been friends for a long time along with Ivan Lendl. They used to have a very annoying habit of cutting my neckties while I was wearing them. The more frustrated I got, the more hilarious they saw it.
To this day when Petr sees me, he mimics a pair of scissors, but it is all in jest. Back in 2012 he was desperate to know how his daughter Jessica was doing as she played the final round of the women's Australian Open. On the final day I was messaging him with what was happening on every hole and when she won the championship PK was beside himself. And then not to be outdone, Nelly also won in Australia in 2019.
It has been quite tremendous to see the Korda children grow up, Jessica, Nelly who is also a pro golfer and now Sebastian, who I first met when he won the Australian Open juniors in 2018. Petr, winner of the Australian Open and finalist at the French, and Regina Rajchrtová who made the third round at Roland Garros and was top 30, have done a great job with their three children.
"My dad, he's incredibly supportive (but) my goal in life is to win two Grand Slams so I have one more than he has," Sebastian Korda says with a laugh. "That's what I'm going for. Both my parents are incredible. With the way that everything is going right now, I mean, they're super proud. I can't be more grateful for them. "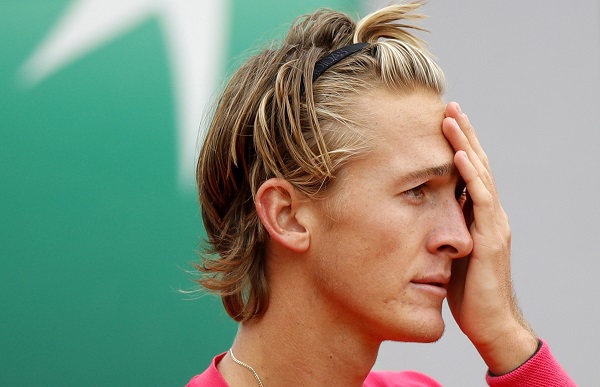 They are all so close. The 20-year-old describes Nelly, who is two years older, as his best friend; they spent a lot of time together growing up and he is incredibly grateful for the support from Jessica and Nelly. He cites the reason why they went into pro golf and he into tennis.
"I think my oldest sister Jessica, she didn't really like sweating growing up," Korda said, "so tennis wasn't the ideal sport for her. Yeah, she fell in love with golf. Of course, my sister watching my sister Jessie play, she just wanted to be like her. She followed in her footsteps, but they'd be both unbelievable tennis players.
"Whenever they get on court, they got some nice-looking strokes. No, they'd be some pretty good tennis players. As for myself and golf, I played a lot of golf during the time at home. I don't know, probably like a three or two handicap. I golfed a lot my whole life. My dad is a club champion where we live. So, yeah, we're all pretty good golfers. "
Let's not forget Sebi was also outstanding at hockey and when he was no more than eleven he decided that tennis was what he wanted. That came after a trip to the US Open where the atmosphere of a high-profile match captured his imagination and, as they say, the rest is history.
There were times when Petr pulled in the kidneys because Seb, as a junior, was getting ahead of himself with events he wanted to play. He was too excited with what he wanted to do and the direction and experience from his father proved correct.
Korda won through the qualifying rounds to reach the last 16 in his French Open debut and now he a dream has come true - he plays his hero, his idol, Rafa Nadal.
"He's my biggest idol. He's one of the reasons I play tennis. Just watching him play, unbelievable competitor, "Sebi said. "Just from him I have the never-give-up mentality. Whenever I'm on court, I try to be like him. Growing up, I named my cat Rafa after him. That says a lot about how much I love the guy.
"It won't be easy, but I'll be the happiest person on planet earth. I'm really looking forward to it. "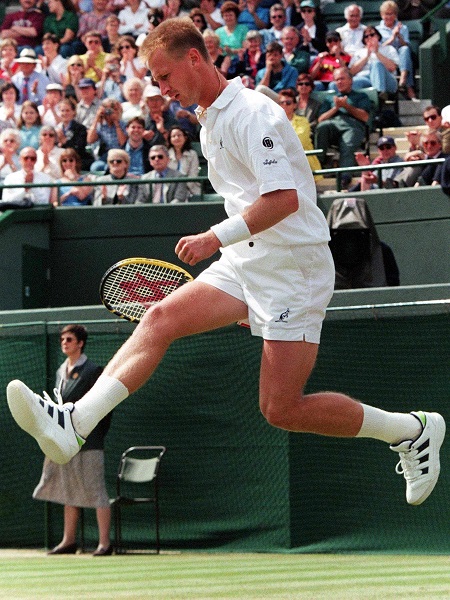 Nadal was more than a bit amused when he heard that and he was "happy to hear that" but made it clear there would be no messing around when they play as this is the fourth round of a major.
"He's playing great, he's young, he has energy," Nadal said. "He has a lot of ingredients to become a big star of this sport. Let's see. Going to be a tough one. I need to be ready for a good battle. I hope to be. I think I am playing better every single day. Hopefully, I am able to keep going.
"I saw his father play on TV a lot of times. Even if I was young, I was playing tennis since I am three years old; of course, I know his father. I know how good he was. "
This is just one small step for Sebi Korda and he knows now that this is a marathon and not a sprint. He has been saying to himself and everybody is just be patient. He knows that he must "keep building my body brick by brick" and follow a particular path. It all takes time and should not be rushed. He says he is most proud of the fact that he is "just staying calm" and remembers to weather the storm in a match, something former player and now a USTA coach Dean Goldfine tells him.
"(I'm proud of) the self-belief that I have in myself," he said. "I know that I won't have to worry about my body giving up on me because I know I put in the hard work. The only thing I have to do is just play better than my opponent, win the final point after that. That's the only thing I have to worry about. "
And at the end he may only need to worry about the celebratory scissor kick made so famous by his father and which Jessy, Nelly and he did after they won their respective titles in Australia.