Tennis and the US Open celebrate the tennis playing mums. Nine started, three have reached the quarters.
It never used to be the case where you saw mothers traveling on the tennis tour still playing the sport at the highest level but all that appears to have changed and it is quite something to witness. The US Open is a perfect example.
This year's championship played in such different conditions and circumstances hosted what is understood to be a record nine mothers in the singles draw. That can only be viewed as a celebration of and for women.
"It's really nice to see. You can feel that they love the sport so much and I personally think it's really nice to see, like, little kids running around and stuff. I like it, "said 22-year-old Naomi Osaka. "If I miss the atmosphere and the fans that much, maybe if I do have a kid, I might want to come back for one year. But simply just because I really love the sport.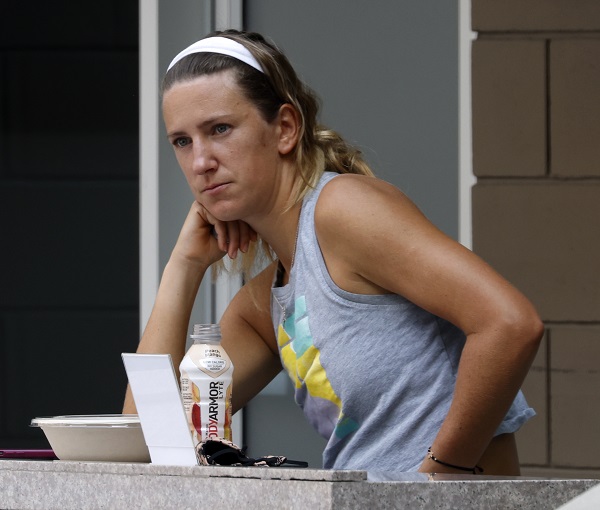 Three of the ladies made the quarterfinals - Tsvetana Pironkova, mother to Alexander, Victoria Azarenka, mother to Leo and Serena Williams, mother to Olympia, and there is a guarantee of at least one being in the semis because Williams plays Pironkova in the quarters.
To have two mothers playing one another in the quarters of a major is a first and it is believed to be just the second time for such a match in the Open-era - the last time was Wimbledon 2018 when Serena, less than one year after having her baby, played Evgeniya Rodina in the first round.
"Pretty incredible, right?" Victoria Azarenka said as she applauded and smiled. "There is a lot that goes into it in terms of balancing, a lot of things, and juggling two things. But identifying myself or other players just as mothers, I think that's not the only thing that we are. I think we are part of, you know, being a mother, we are also tennis players. We are also women who have dreams and goals and passions.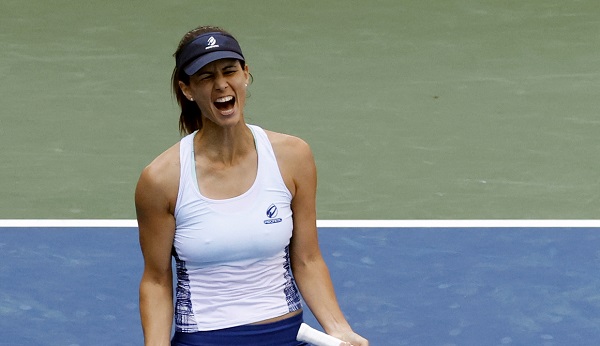 "So that's, I think, being a role as a mom. Everybody has their own priority, they have their own list of where they rank being a mother is, but we are not - it's not just being a mother. Your life doesn't stop. My life just began when I became a mother. I'll say that really openly.
"So, I think to see that rise of women being able to fulfill their dreams, as well as balancing the motherhood, I think they all are heroes. I really, really appreciate all of them. And I hope this continues to go on where women are inspired to do what they love to do but still being able to go after what they want.
"Because I think, for the kids, and I hope for my son, really, it's inspiring that I still want to do what I want to do, and I work really hard for that. I want to be the example to my son. I'm pretty sure that other ladies have that and share that same feeling as I do. "
There is a complete perspective change being a parent and the players have made that clear. Even the men players who travel on tour with their families suggest there is less chance of taking "the office home".
Certainly, the men players have less to take care of than the players who are mothers, but it allows them to be more grounded with a family - the losses are probably not as mentally damaging and the wins are more balanced. A child just wants the attention of mummy and daddy, they don't care if there has been a win or a loss.
"Everything changes," Tsvetana Pironkova said. "Your priorities have nothing to do with what they did before. Nothing is the same really. Right now, I'm just happy to be playing. Having the opportunity for him to watch me also makes me really happy.
"I don't know how to really explain it. It's just great to be playing without that extra pressure that I had on my myself before. Before it was like almost life-and-death situation for me to win a match. Right now, it's not really like that; before all enjoyment was just to be on the court. "
Tennis legend Chrissie Evert retired before becoming a mum - she has three sons and says if she was given her time again, she would definitely do what these women are doing.
She explained that the sport has developed in such a way that it allows women to play longer but also Serena and Venus Williams who are 38 and 40 respectively, have provided women with the encouragement to play longer.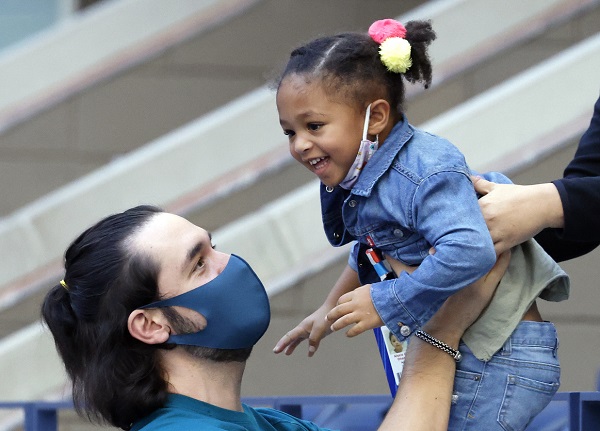 "I think it's great! Careers are longer because players are taking better care of themselves with their teams of physios and trainers etc, "she said. "Venus and Serena have proven you can still play top level tennis at 40. If I were in this era, for sure I would have considered it! Players during my era were retiring at 30. "
Serena is the one who has brought the attention to this aspect of tennis just as she has always brought attention to the sport. She is a brand and her name transcends sport, not just tennis. However eight, ten years ago she would probably have not considered being in this situation.
"I'm so happy that there are so many moms in the event, obviously because I'm one. I just have a totally new respect for moms. The pluses is that, you know, one day your daughter can say she was there, whether she remembers or not, we can always have pictures.
"But other than that, it's just minus, like, I'm not with her, I'm not around her. It's hard. For me, it's hard, because I spend a tremendous amount of time with her… On that note, I'm going to go be with her. "