Novak Djokovic and Victoria Azarenka have the trophies from the Cincinnati Masters, the first big and combined tournament back for tennis. Nole winning in three sets, Vika in a walkover.
Novak Djokovic and Victoria Azarenka had something in common when they won the men's and women's singles titles at the Cincinnati Masters. For both it was the second time around. While that was their connection, the final matches themselves were vastly different as Djokovic went two hours and three sets against Milos Raonic but Azarenka did not need to pick up a racquet against Naomi Osaka who withdrew because of a hamstring injury.
It was a slow start for Djokovic who came back from a set down to defeat the Canadian 1-6, 6-3, 6-4 to score his eleventh win from as many matches against Raonic. Of the 29 sets they have now played, Djokovic has won 26 sets. He is the first top seed to win this title since Roger Federer in 2012 and was in the final for the seventh time.
For the world No.1 this was his first Cincinnati title since 2018, it is his 35th ATP Masters 1000 title which ties him with Rafa Nadal, and it was his 80th career title. His tally of career titles puts him behind Jimmy Connors 109, Roger Federer 103, Ivan Lendl 94 and Rafa Nadal 85. Incredibly, he has now won 23 matches from 23 matches in 2020.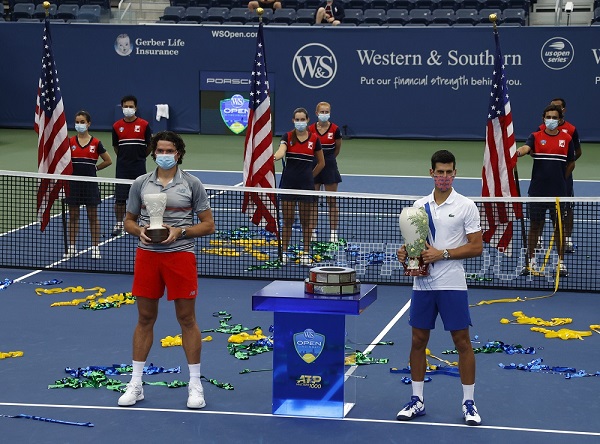 The guy's on-court supremacy is pretty amazing. He is the first and only player to have won each of the nine Masters 1000 tournaments two or more times.
This was a final that required Djokovic to dig deep. Not so much because he had lost the first set so dramatically, but because during and after the semi-final against Roberto Bautista Agut the day before, which was three hours, he was quite unwell but probably even more crucially he has been distracted with off-court matters over the previous couple of days.
You see Djokovic is the spearhead that wants to controversially breakaway from the present arrangement players have as part of the ATP Tour which is a 50:50 partnership between the players and the tournaments. He and Canadian Vasek Pospisil have installed themselves as co-Chairmen of the proposed Professional Tennis Players Association.
"There's been a lot of off-court things that I kind of had to be involved in directly or indirectly. It was not easy, definitely, especially in the last three, four days. Has been challenging mentally and emotionally for me to stay sane and be able to compete on the highest level and win this title," Djokovic said.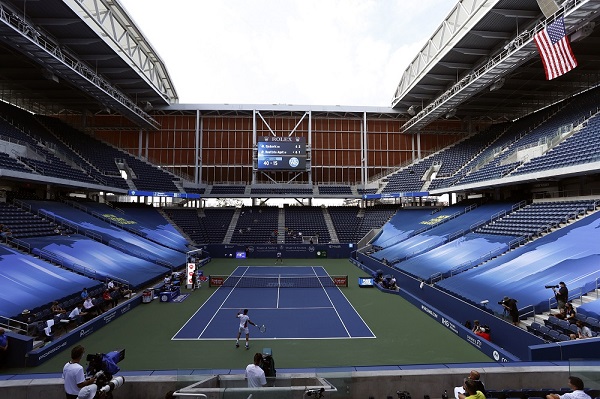 "Was a bit slow at the beginning, but I thought I did well, considering the form that Milos is in. He has beaten some great players during this week. He's serving rockets on the court, and it's really hard to return. You know, you need all the freshness mentally and all the focus that you can possibly have. So, I did struggle with that, I must say.
"It was not the most ideal situation for me to kind of be competing in the last four of a big tournament and have to deal with a lot of stuff off the court, but those were the circumstances. I accepted them. I was fortunate to get the title, obviously, but it's a great lesson learned."
For Azarenka, this is her 21st title and it is her first as a mother, having last won an event back in 2016 in Miami. In fact, it was her first final for three years and the last time she claimed this event was in 2013. Of those 21 titles, 20 have been on hardcourt and she is behind only three active players with hardcourt spoils – Serena Williams 47 and Venus Williams and Kim Clijsters are equal on 31.
Ranked 59 coming into the Cincinnati event, Azarenka will move back into the top 30 at 27.
"It's pretty significant. It's my first title as a mom," Azarenka said. "So that makes it special. That part is special for me. Winning the title is obviously you know, I work hard to win matches, but I'm so much enjoying the process of playing and the battling that winning is like, I guess, the bonus, you know, and winning a tournament is a bonus.
"I enjoy playing. Like, I had so much fun practicing that I kind of want to go out and play more. It's just a different feeling for me, being on the court right now.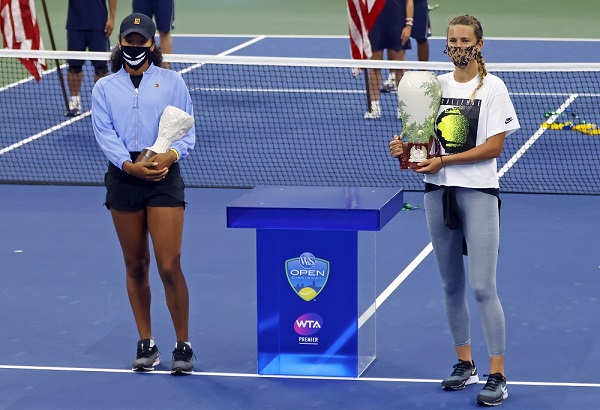 Naomi Osaka, who has also had a lot of attention focused on her with her stand against racial and social injustice, withdrew because of a left hamstring injury
"I felt (it) after my first match; normally it's because it's kind of tired and I get it -- because I haven't played a match in, like, six, seven months," Osaka said. "So, for me that was normal. In the last match that I played I felt it more during the super long service game I had in the second set.
"Then it just slowly started getting worse and worse. During the tiebreak I felt it again, like a stronger pain. So, yeah, I would say there were definitely key moments where it just started getting worse."