Rafa Nadal would have been expected to be chasing a 13th French Open title right now, instead things are on hold, and he says he is not sure what is ahead.
This past week Rafa Nadal spent only his second birthday at home in the last 16 years. This weekend, if 12 of the previous 15 years are anything to go by, he would have been getting his mind set on winning a 13th French Open crown.
The Spaniard like all other players has to adjust his mind set and try to achieve that next Roland Garros crown from late September to early October, coming straight off the US Open where he is defending champion, just as he is in Paris.
"What I have been missing the most is the normal life," Nadal said. "I mean, stay with friends, stay with family, that's the main thing, more than even playing tennis, no? Of course, what I miss the most, too, is to listen some positive news because have been every day terrible news since long, long time ago. That's all.
"Now I am back on a tennis court. I am in some way coming back to the normal life. Just trying to enjoy and stay positive every day about thinking that situation will be improving."
He explained tat he tried to speak with the French Federation when they told him of the plan to move the Roland Garros dates but also appreciated that the situation was tough for them. He was appreciative of the fact that every organisation wants to be able to host their prime event.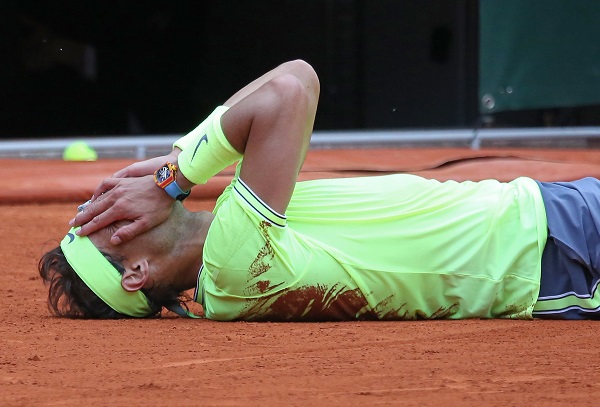 "I am happy and honestly I admire the French Federation, they are positive and want to move forward to make the tournament," he said. "Today the situation is difficult to predict. We need to make little bit a step back and see how the situation improves, to come back when we will be safe to come back, to try to be safe and fair for everyone. We have a worldwide sport. People traveling from every single place, no? We need to make sure the situation is safe enough and fair enough for everyone."
Nadal did however voice concerns about New York and the US Open saying it "is not an ideal situation" and if he was to be asked now what his travel plans might be for the Big Apple, he would decline going. Fortunately, such a decision does not have to be made now and he is confident that the USTA want a safe event, like everyone else.
He feels confident that the right decision will be made when the time comes.
"We need to be a positive example on how we need to do things," Nadal said. "Organize an event like a Grand Slam... Of course, organizing events of eight people, ten people much easier, but organizing an event that we're going to be there more than 600, 700 just people in terms of workers, players, even if it's with just one coach, but is doubles, singles, men, women, qualifiers. I don't know, it's a big thing. It's difficult. Today we need to make sure and we need to think about the health first."
In the recent past Nadal felt we would not see tennis played the rest of 2020 but when he suggested that the world was at the height of COVID-19. He was considering the health of people during a worldwide pandemic. There was great suffering and that still continues despite some improvement in the situation.
"What's going to happen? I don't know. I don't know. For me the key is, of course, to find a medicine that help us to be sure that we can travel and we can compete, we can play tennis without being scared about having the virus and bring back the virus home," Nadal said
"The feeling is strange. I think the information is not 100% clear yet. My feeling is we need to wait little bit more. We are in a worldwide sport. For me is not the same like football or tournament that can be played in just one country, that people organize the same things in just one country.
"When you mix people from every single part of the world, the complications are completely different. I am a little bit worried about that. But I am positive. I hope to keep receiving positive news.
"I don't know if we will be playing tennis again this year or not. Is something that today is not worrying me much honestly. What really worries me is come back to the normal life and come back to the health life and health situation for most of the people."
During this time when people have been sitting at home with little to do and time to reflect, if they so wanted to, it was curious to find out what Nadal might have discovered about himself.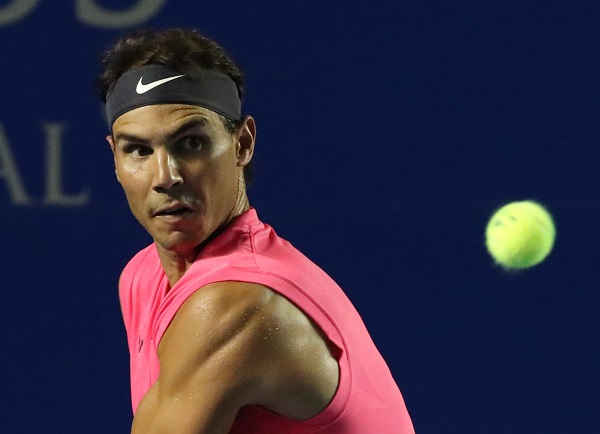 "We only remember how lucky we are when we are facing health problems," Rafa said. "We only remember how lucky we are to spend time with friends, with family, to enjoy dinners or just moments with the people you love when you can't stay with these people that you love.
"Is important for me to be positive and in some way to put in value how lucky we are to have the life that we have because there is a lot of people that they don't have the luck that most of us have. For the last couple of months we are facing a situation that we are not used to face, so we have been suffering. The only problem that we see is we forget too quick the tough moments.
"Today probably because facing all these problems we are more sensitive about how nice is stay with the family, how nice is stay with the friends. We don't need to complain for stupid things that happens every single day that they are not important.
"The negative thing in some way, the humans have the ability to adapt to the situations quick, but at the same time we have the ability to forget about the negative things soon when we come back to a normal situation.
"The only thing I learned is we need to try to not complain every single day for stupid things."