Athletes in wheelchair tennis affected by the suspension of their sport due to coronavirus are rightly going to receive some financial support.
Wheelchair tennis has developed quite a following around the world in the last few years. Athletes such as the now retired Esther Vergeer from the Netherlands (the greatest woman wheelchair player of all time) and Australian David Hall along with still active Shingo Kunida of Japan are among athletes who helped popularise the sport.
Among the major contributions to boosting the attention of wheelchair tennis is the fact that al four majors now include it on the schedule of play. The players have been able to carve out careers with wheelchair tennis and they have been able to make reasonable money from it. That is not to say they are necessarily sitting pretty by any means but certainly doors have ben opened and sponsorships have begun to trickle in.
However, the issues of COVID-19 and the stop it has put on all sport around the world has had an equal impact on all those athletes in wheelchair tennis. They have been left with nothing income wise and were out in the cold. By contrast able bodied tennis players who suffered the same hardships were given the benefit of the Player Relief Program.
The Player Relief Program is there to provide financial assistance to singles and doubles players ranked down to 800 who have fallen on hard times financially with no tennis being played.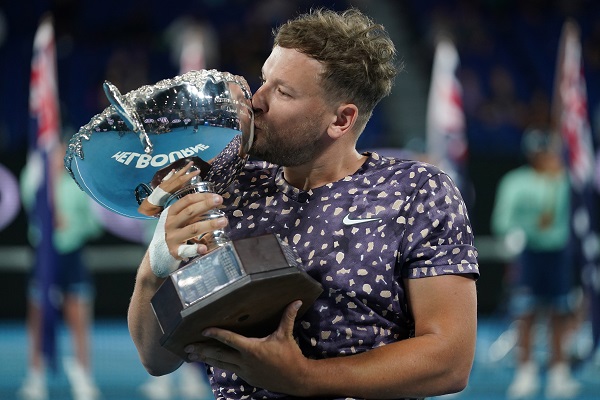 The situation for wheelchair tennis players, who are also professionals, is about to change. All four majors – the Australian Open, French Open, Wimbledon and USA Open - along with the ITF is creating a fund to help these players. The five organisations have come together t pledge over $US300,000 in financial support.
This fund will provide grants to help wheelchair athletes and national association event hosts impacted by the suspension of the Wheelchair Tennis Tour and postponement of major wheelchair tournaments due to the COVID-19 pandemic.
There have been 88 sanctioned wheelchair events postponed or cancelled since world tennis was on 12th March and included the BNP Paribas World Team Cup, Roland Garros and Wimbledon.
Wheelchair tennis players who earned less than $US100,000 in prize money in 2019 ranked inside the Top 20 in the men's and women's open division, and the Top 15 in the quad division, will be eligible to apply for a grant.
Last year Australian Dylan Alcott was one win away from achieving an actual Grand Slam – he won the Australian, French and Wimbledon titles and lost in the US final to British player Andy Lapthorne. He did win the doubles Grand Slam with three different partners – Lapthorne, Heath Davidson and David Wagner.
This is welcome news for all wheelchair athletes as it is further recognition of the sport.